Our 'Tru' Friends and Lost Dutchman State Park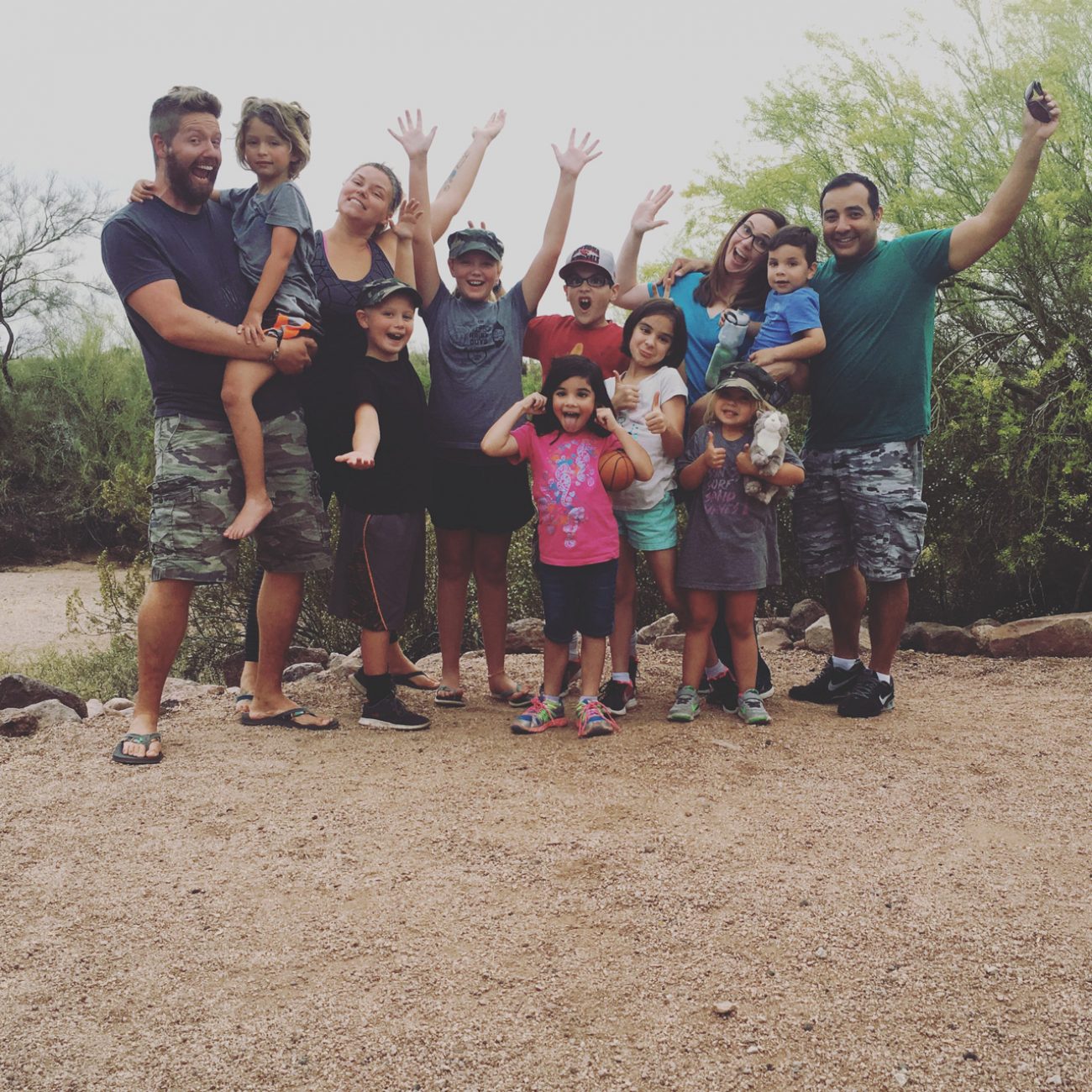 After we met the Trujillo's and realized they weren't crazy axe murderers, we made plans for Jonathan and the kids to stay at their house for a few nights. The RV was headed to the shop to get some repairs that should just take a few days...they said.
We drove to the RV shop and actually spent the night there so that Jonathan wouldn't have to drop it off without me. I had a crazy early flight to Knoxville the next morning which meant leaving the house at 5am! 

I got to the airport with time to spare so I grabbed some breakfast and caught my first flight...and my second flight and then I had 15 minutes to get off my second plane, run to the next gate and board my next flight. Shew! Bad day to wear flip flops! I made it just in time for them to say, "your flight has been delayed". Fifteen minutes later we boarded the plane! Great! Let's get to Knoxville! We sat on the run way for an hour and a half waiting on a storm that was in the area -  by then we had sat in the plane too long with the engine running that we had to go back to the gate and refuel. Ok, 30 minutes to wait on them to refuel and we were back on the runway! Sweet! Let's get to Knoxville! AN HOUR AND A HALF LATER..."THE FLIGHT HAS BEEN CANCELED...You'll need to talk with the agents at the gate and get another flight to Knoxville." Seriously??? Thanks a lot American Airlines.
After trying to find flights out that night, the only option was that I get the next flight at 5am in the morning to Charlotte, then get another flight from Charlotte to Knoxville. Fine! I'll take it. They did let me know they would pay HALF of my hotel bill if I wanted to get a room for the night. And how much did it cost? $400 a night! Say what? No thank you! I ended up staying up all night in the airport with 2 other people who were on the same plane. A very long night. And to make matters worse, my parents drove all the way from Indiana to Knoxville that night (because I was supposed to be there by 9pm) to help me go through my storage. They ended up picking me up at the airport at 10:30 the next morning. We had a few hours to get through some of our storage unit and let my dad help me get the heavy stuff out of the way before they needed to head back to Indiana. Why did we keep all of this??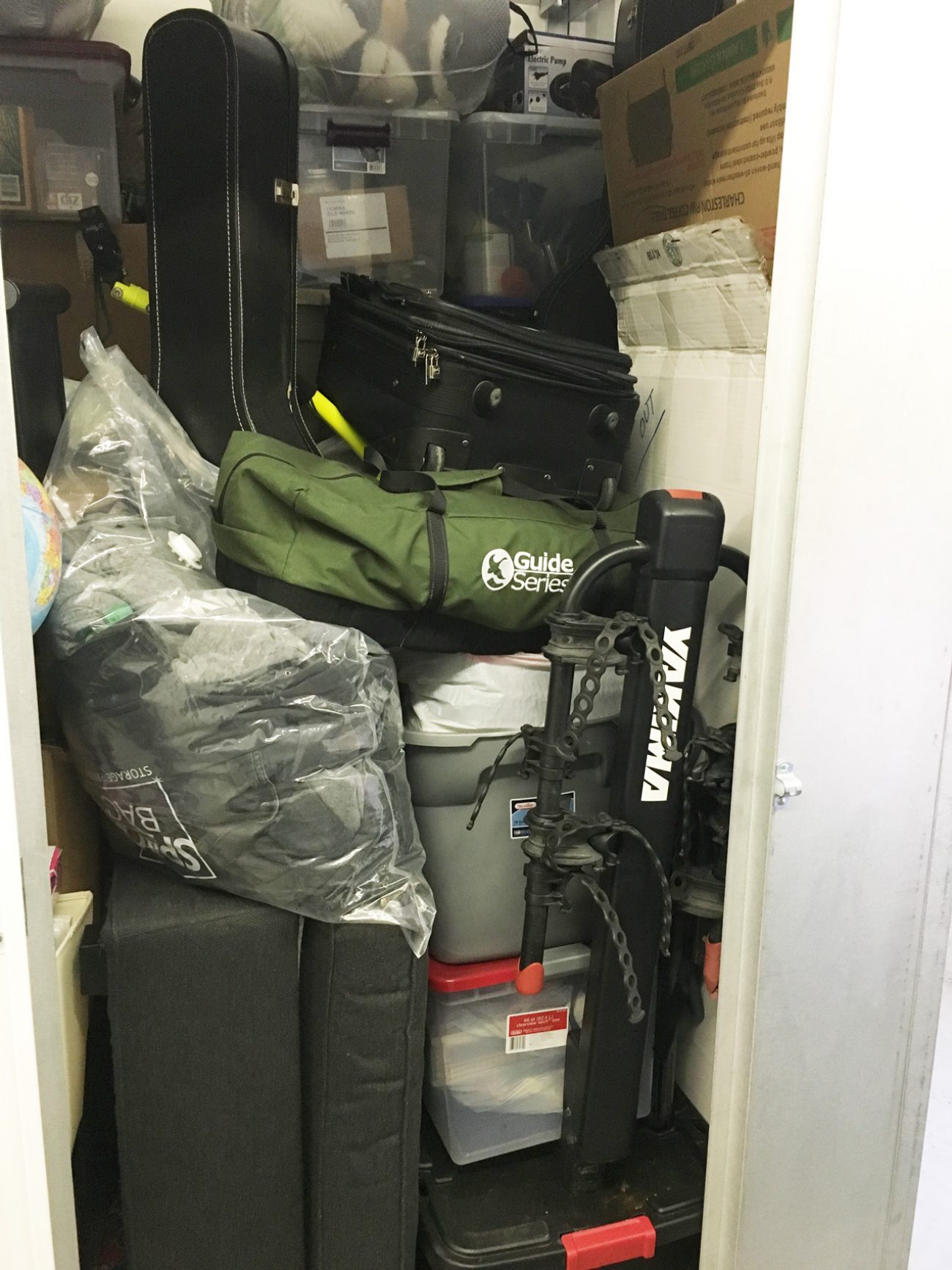 They were a huge help that day (THANK YOU MOM AND DAD!) and when they left around 4pm, I immediately went back to my in-law's house and was in bed by 5pm!
To make a long story short, I now had 4 more days to get though this 5x5 storage unit and sell all of our stuff. And guess what! I (mostly) did it!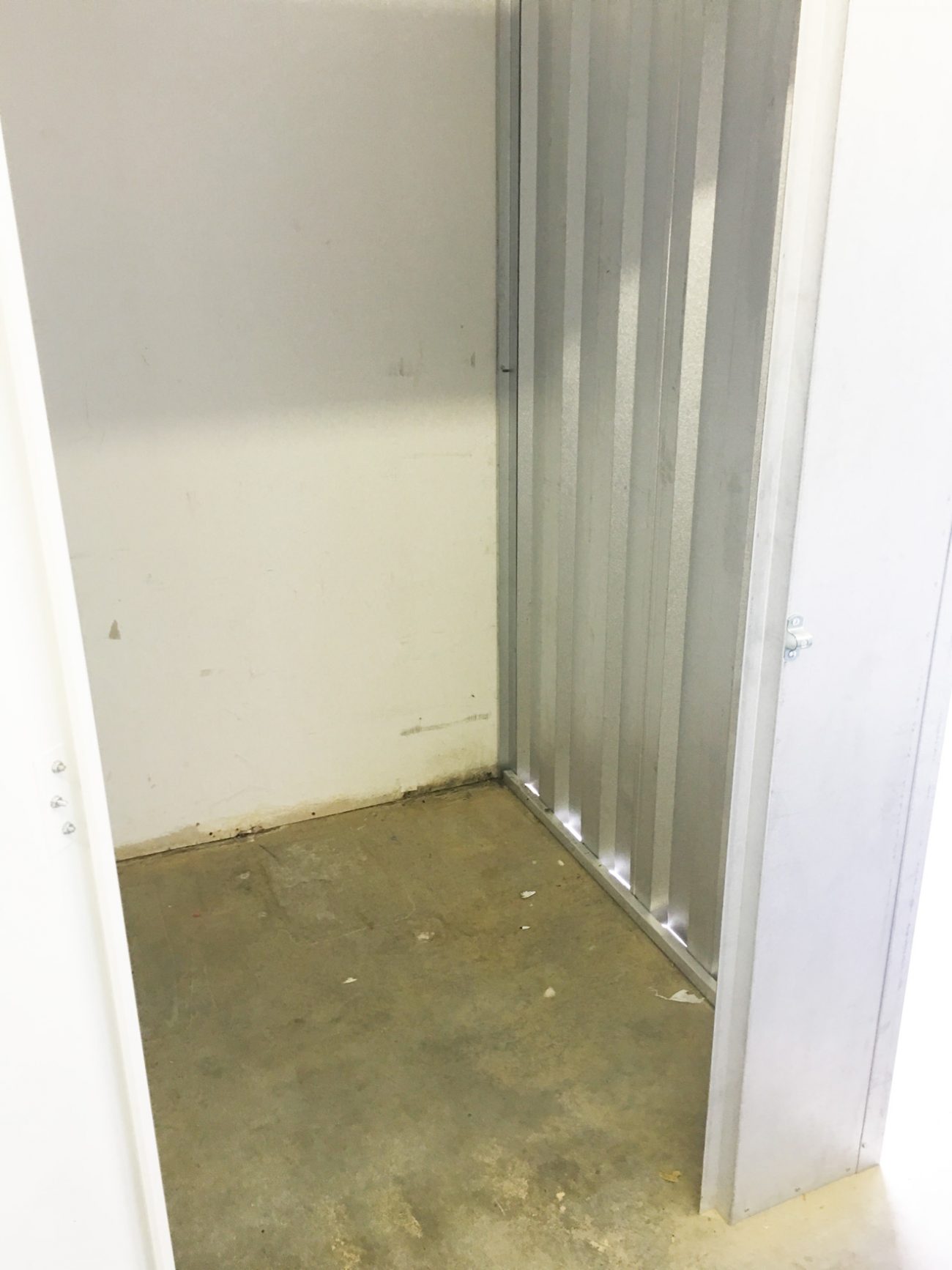 I was able to sell all the things we didn't need but there were a few storage bins that we just couldn't part with so they're now hanging out at Jonathan's parents house. THANK YOU Dan and Cheryll! I had a few friends show up and take loads of stuff, I dropped a bunch off at Goodwill and sold several things for the kids! It took me the entire time I was there so I didn't have much time for visiting friends.
It was great to see my in-laws and so nice of them to let me use their van for several days. Thanks Dan and Cheryll for letting us keep some sentimental items at your place. I don't know what Jonathan would do without his 4-track! (eyeroll)
While I was in Knoxville saying goodbye to our old stuff, Jonathan and the kids were having a blast hanging out the Trujillo's house. They went to a baseball game,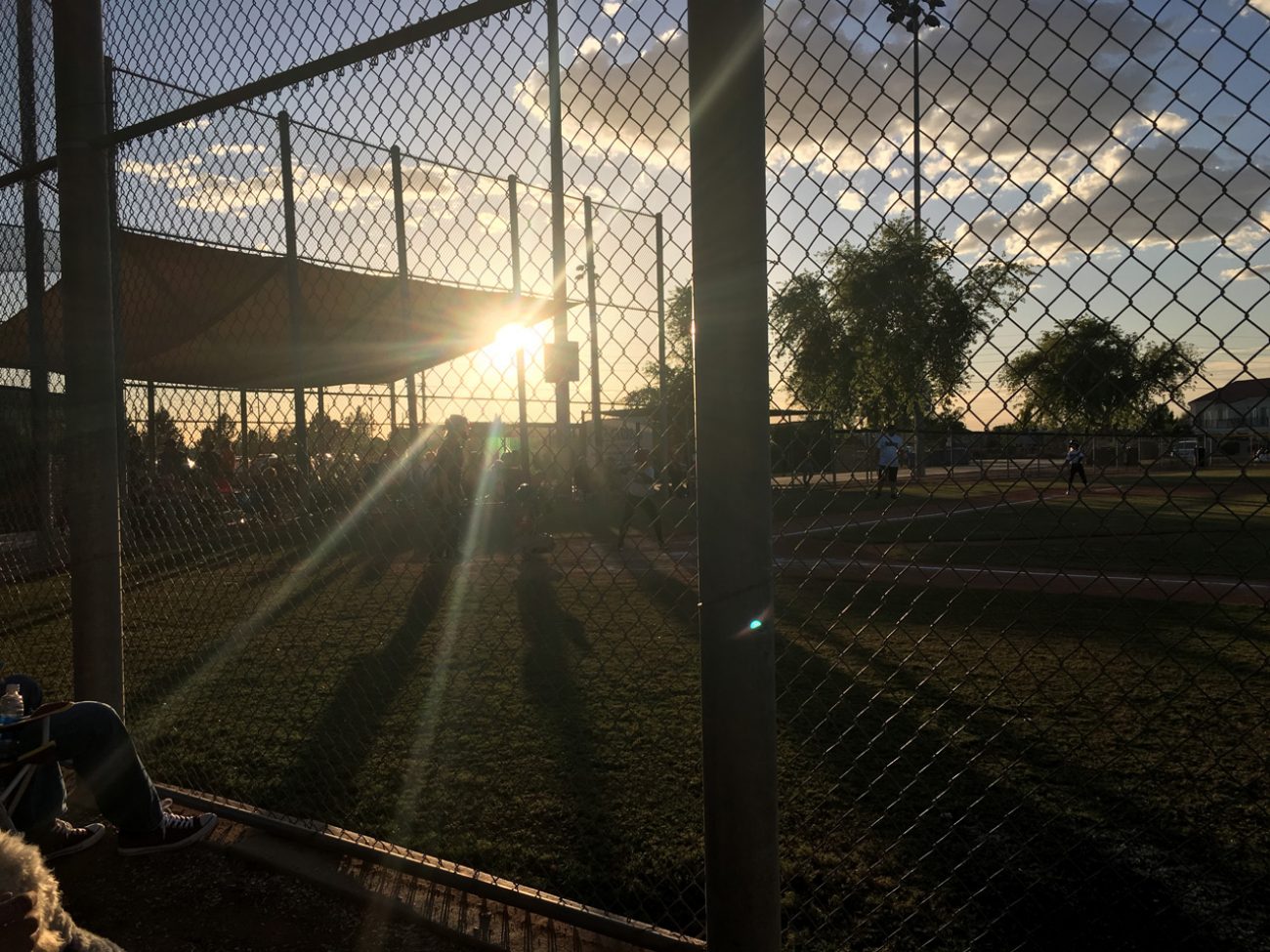 a beautiful park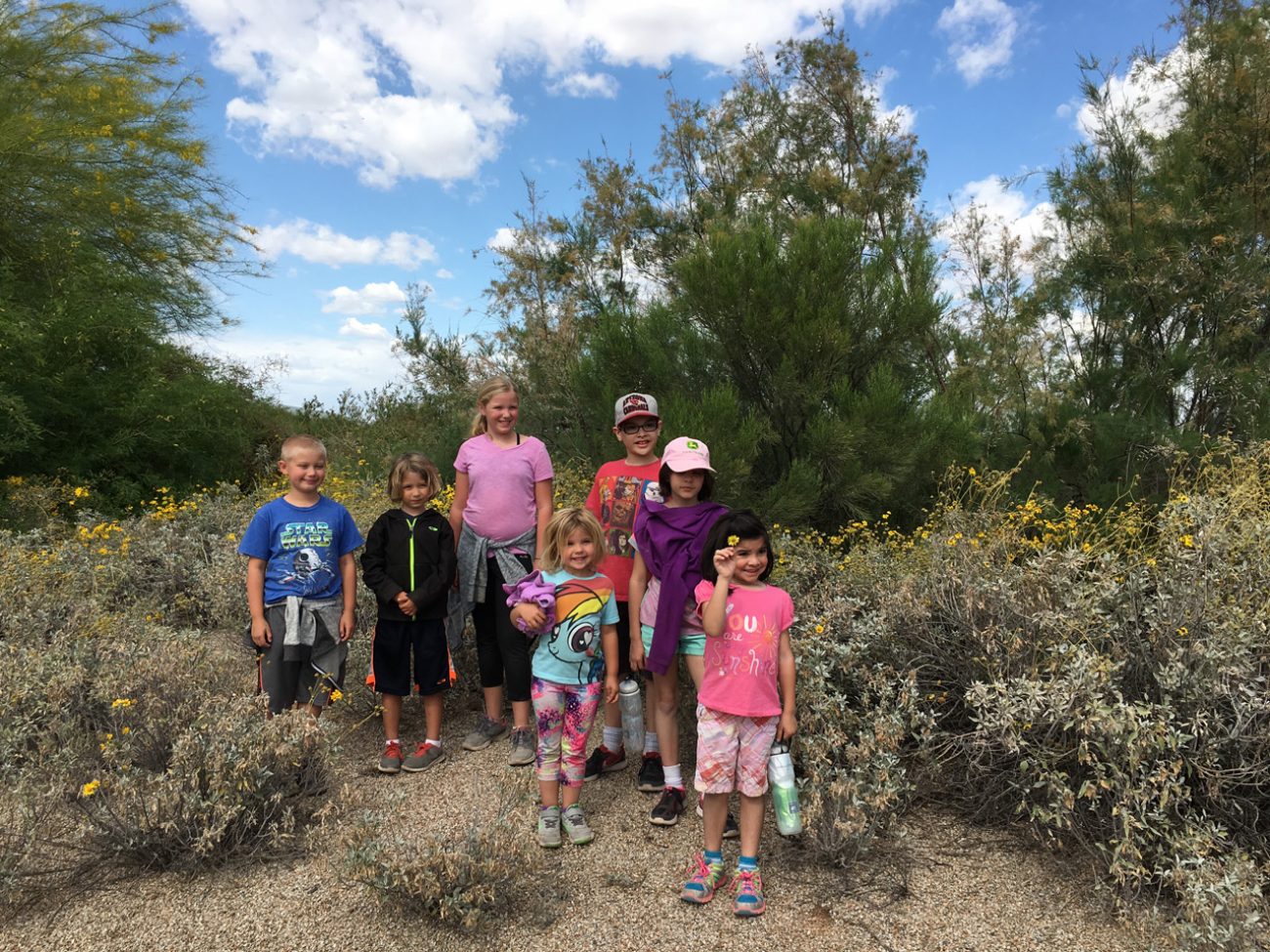 snagged some food at a farm to table restaurant and the kids had so much fun with their new friends. Though Jonathan didn't get much work done while I was gone, it was nice for them to have a place to hang out while the RV was getting work done. We are so thankful that the Trujillo's opened their home to us and were so nice to our family. We are finding there are so many good people in this world.
The parts for the RV repairs ended up not even coming in until the end of the week so Jon and the kids picked it up and stayed at White Tank Regional Mountain Park over the weekend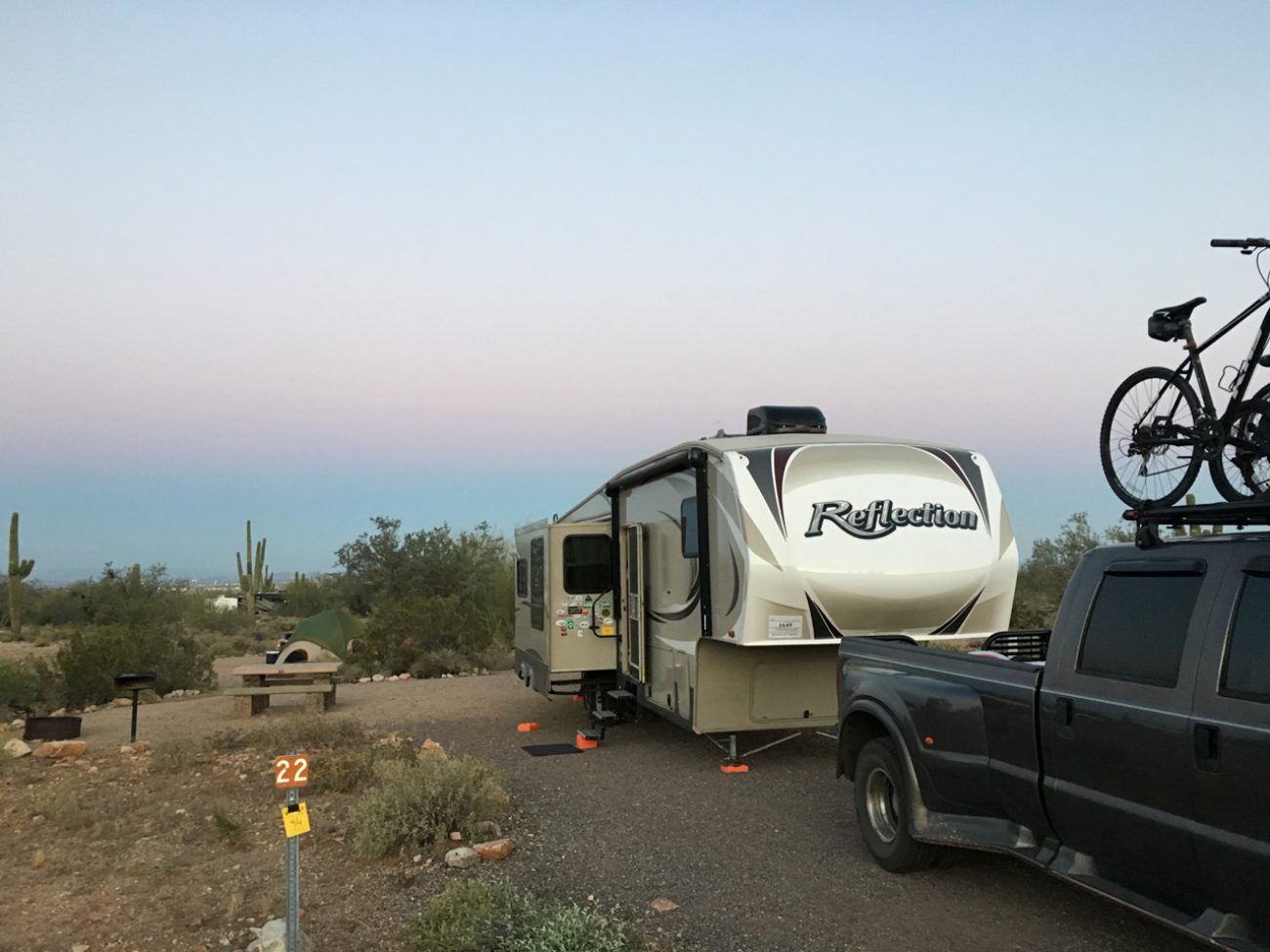 Adali really stepped up and helped get the RV backed in and setup in a spot that would have been hard for Jon and I to get into! They did a couple of hikes and met up last minute with a client of Jon's that happened to be in town.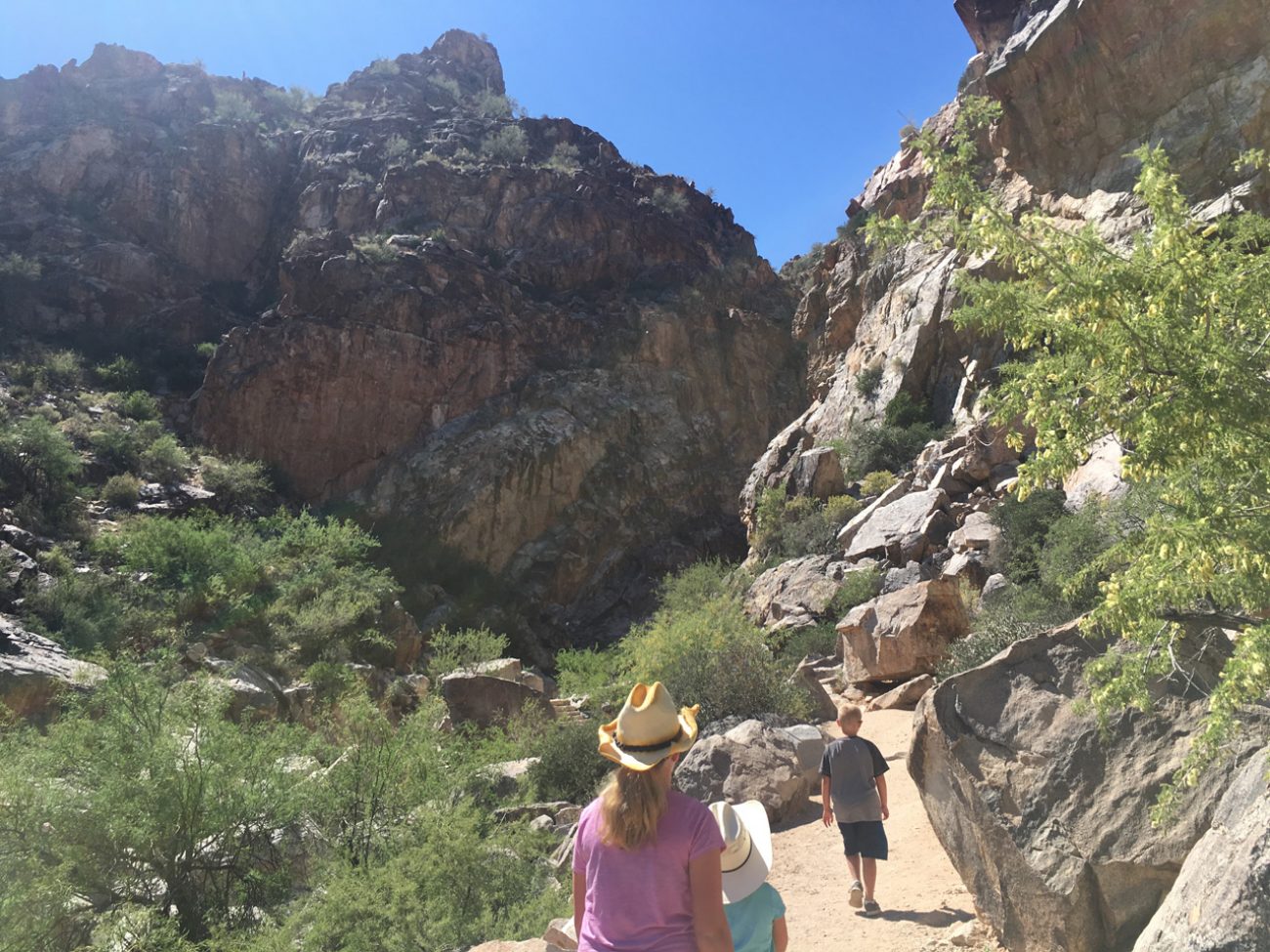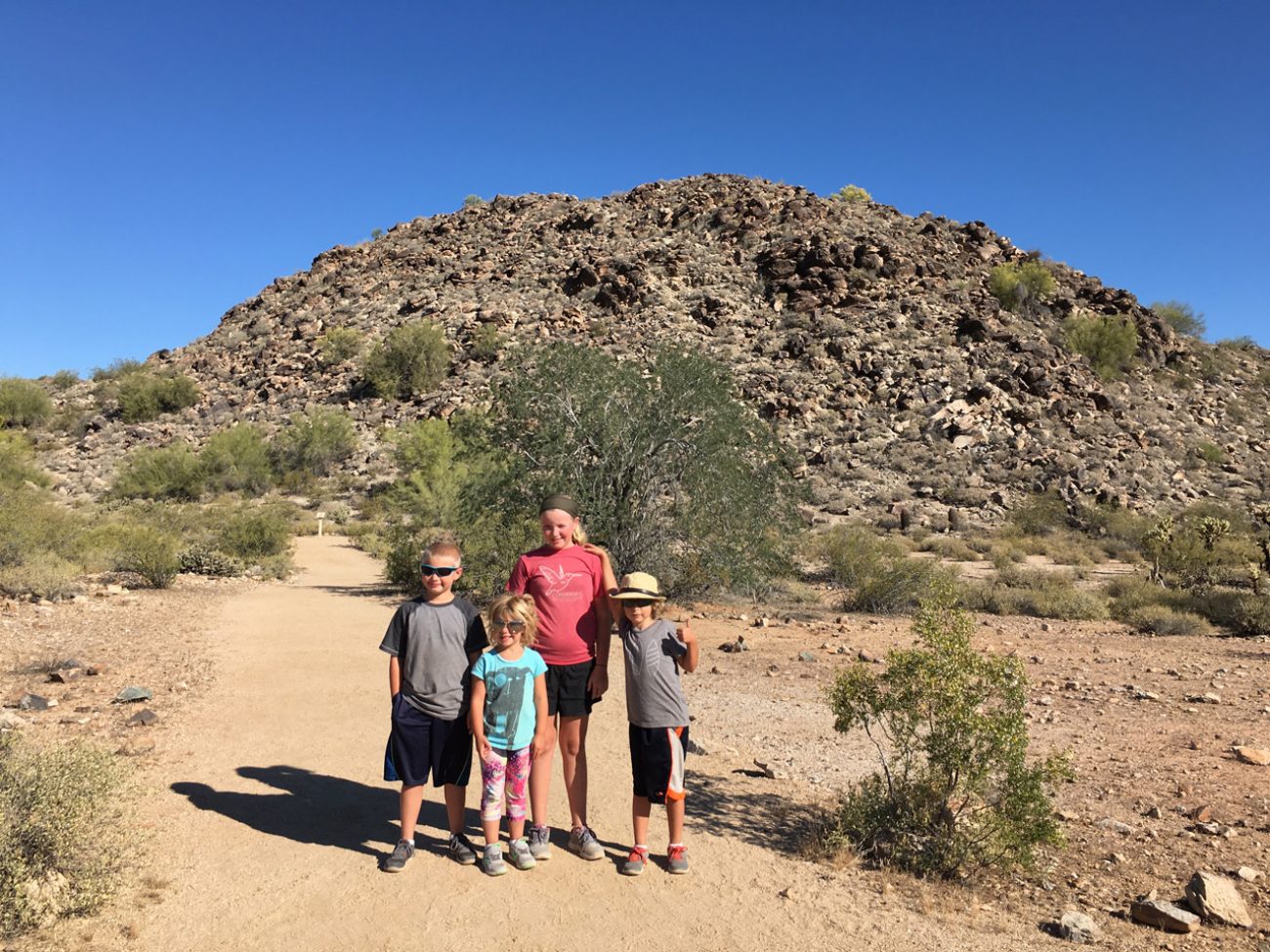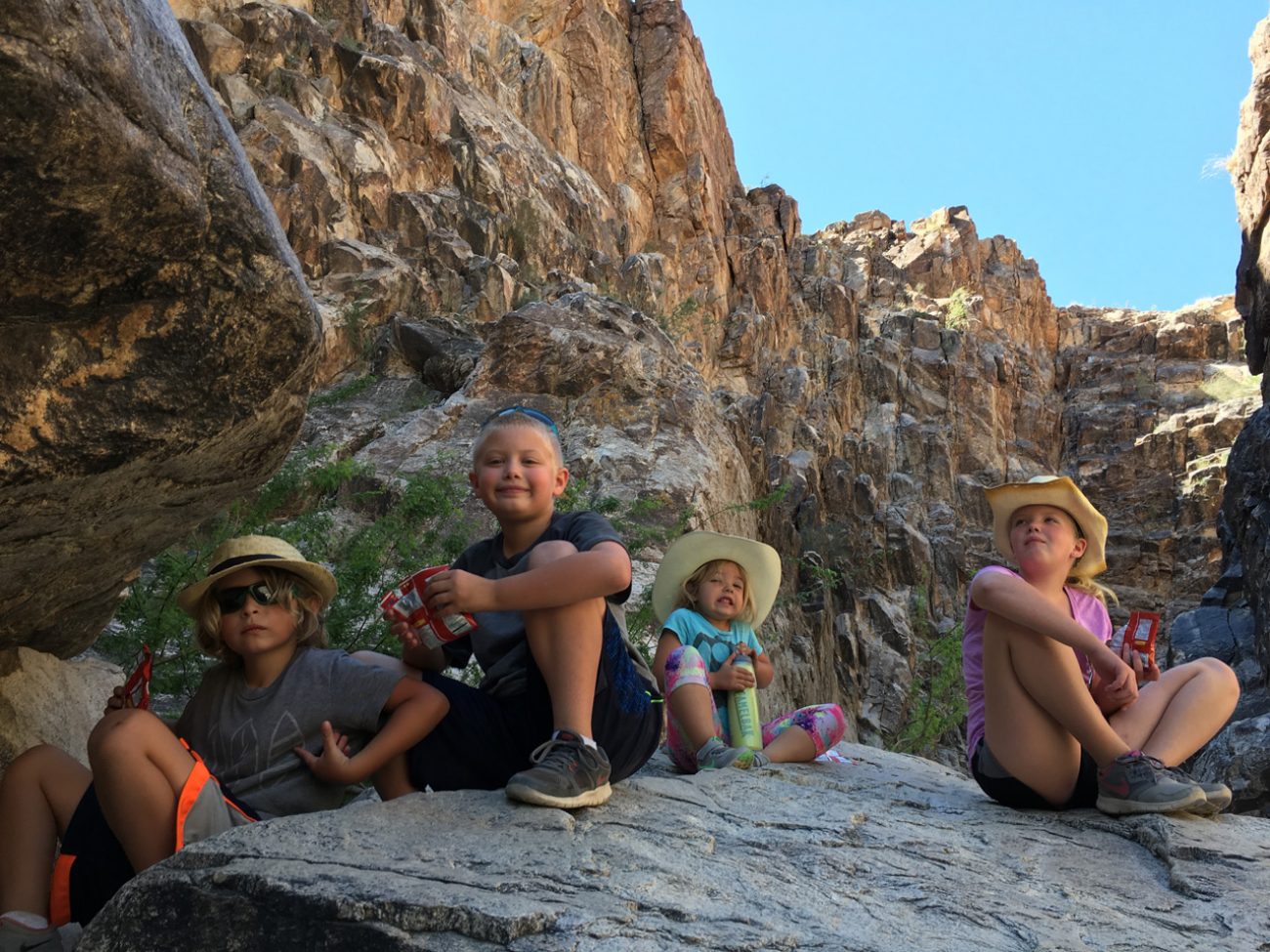 They took the RV back Monday and spent the day in doing schoolwork and roaming stores until it was done later that night. Then they drove all the way to Lost Dutchman State Park for the next few days while they waited on me to get back in town. The view was incredible!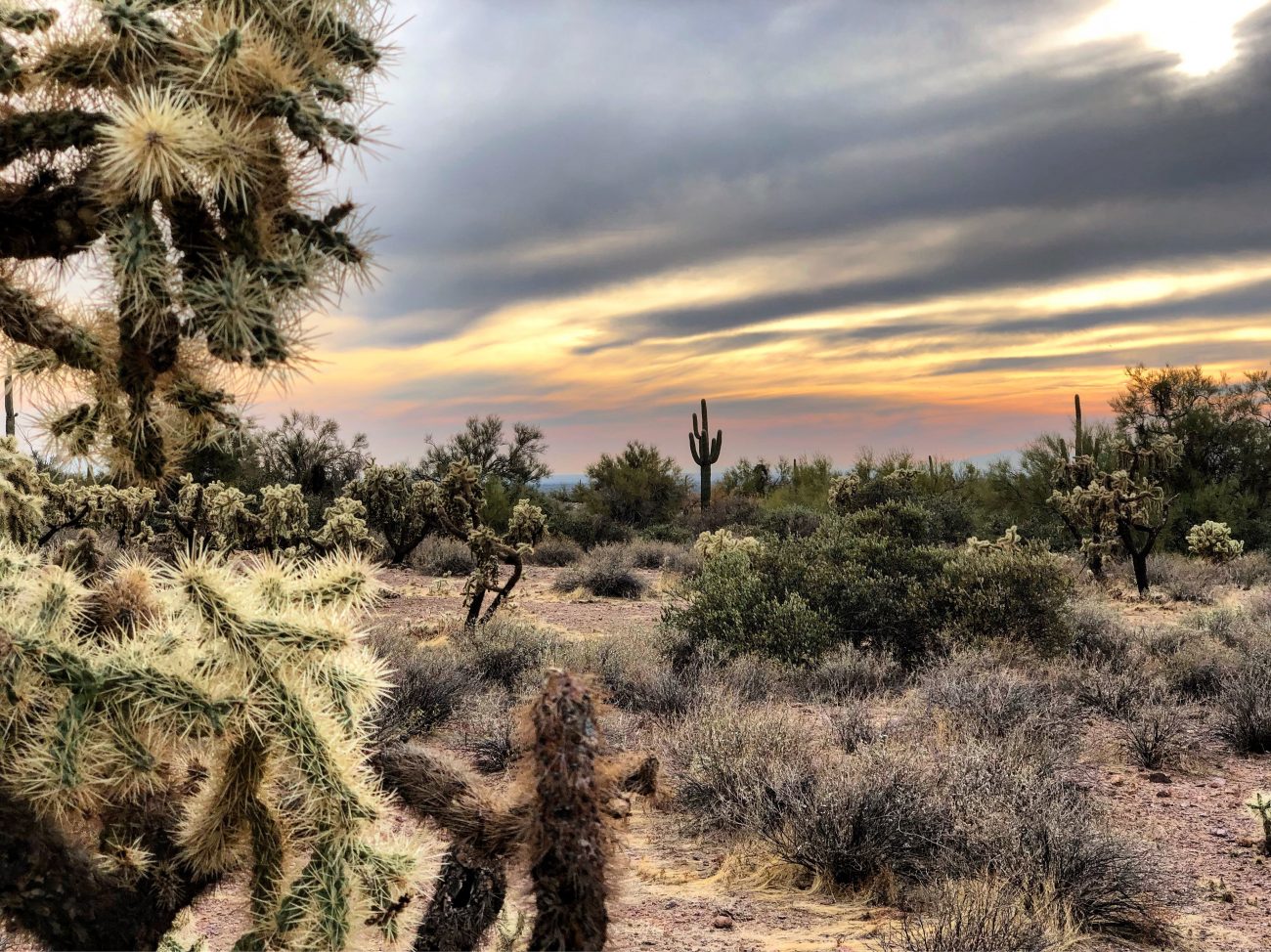 Adali helped Jonathan back in the trailer at this park, too! In the dark! I am so proud of how grown up she is now. She is so helpful and setting such a good example for her younger siblings!
I finally made it back to Phoenix and when they picked me up at the airport, I got in the truck and looked at the kids in the back and Jax was sitting there with a bowl, turns out...he wasn't feeling too well. We pulled into our site at Lost Dutchman and as soon as we got out of the car, he puked (luckily, in the bowl) - and that began the next couple days of everyone not feeling well. We were at this beautiful site at Lost Dutchman State Park and we couldn't even enjoy the park because everyone was sick. And to top it off, we had friends in the same park but we didn't get together for fear that my kids would get their kids sick. Sorry, @TakeThatExit. Next time!
The Trujillo family got to come by our site before we headed out, dispite kids not feeling well, and it was nice to get to show them our home and answer any questions they had. They are planning to 'ditch suburbia' soon and we look forward to getting to meet up with them on down the road! Thanks for allowing our family to invade your space! We are so glad we met you all!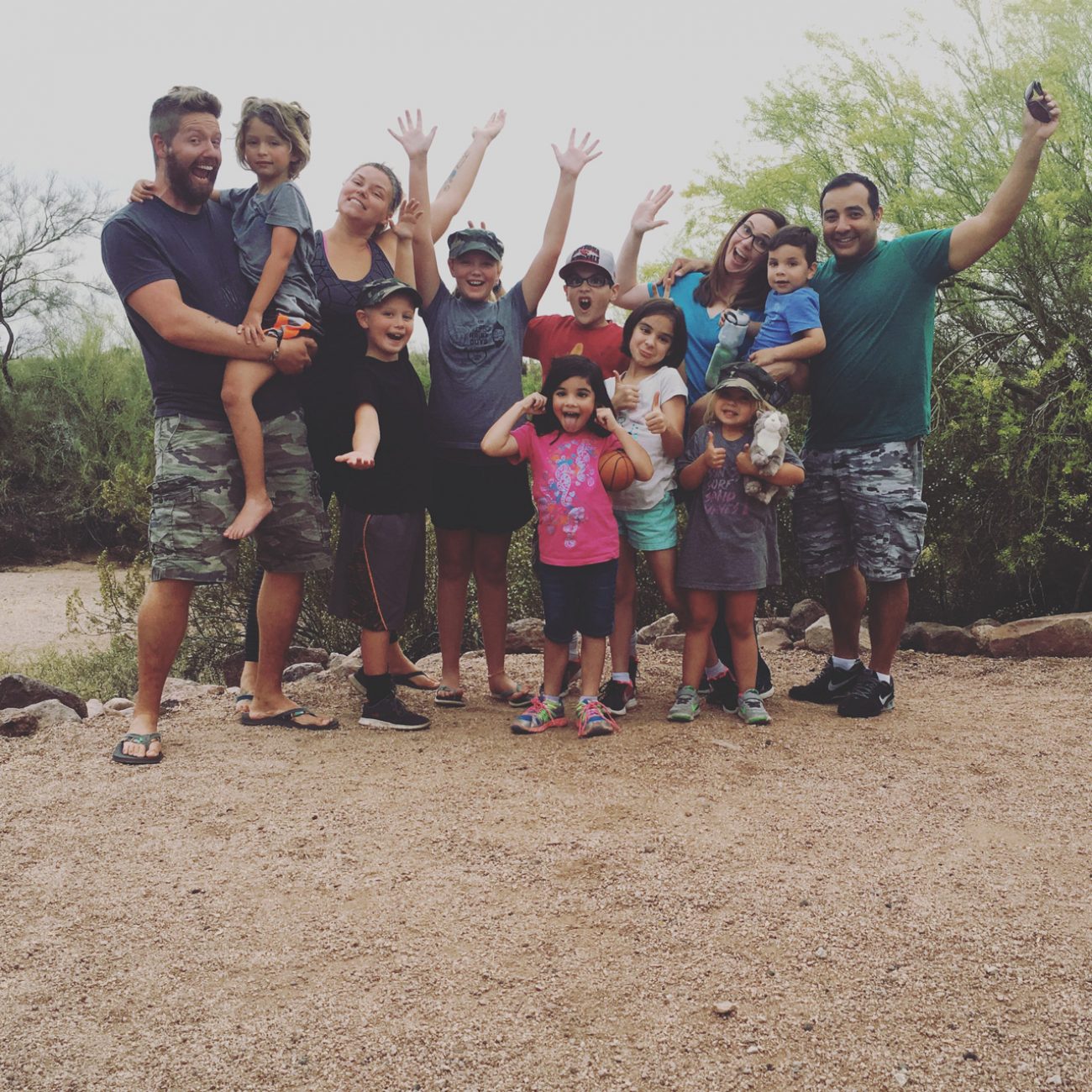 Though everyone was feeling bad, it was so good for us to be together again. And so good to not have the payment of the storage unit full of things we didn't really need. We took the next couple days to rest up and get everyone healthy again. 
There's no place like home.
Become a Tiny Shiny Homie!
Subscribe to our patreon-style community & help support our family so we can keep making things for you! Get early access to videos, special behind-the-scenes updates, curated music playlists, & goodies like exclusive stickers and name drops in our videos.
Signup & Become a Homie
Apparel
Grab a fun, comfy t-shirt & help support our family.
comments powered by

Disqus