Avoiding Burnout While Traveling Full-Time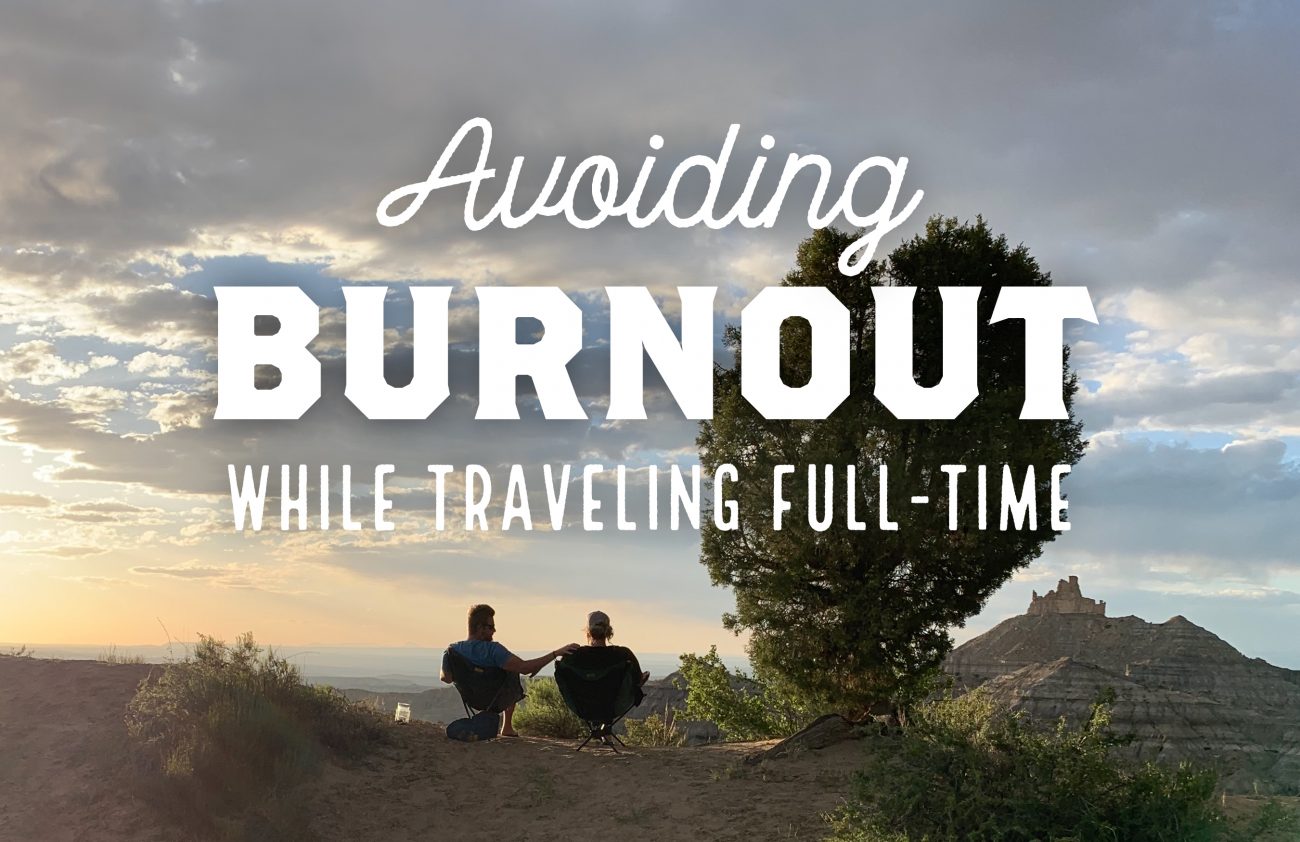 It's going to happen.
You'll find yourself surrounded by natural beauty and you'll feel trapped, or depressed, or irritated at the thought of looking at another canyon, mountain range, or waterfall. You'll think to yourself… 'it looks just like all the other waterfalls I've seen over the last 4 years' or 'it's just another canyon'. You'll know in your head that it's special and you should be enjoying it but you just can't. That my friends, is travel burnout.
I'd venture to say that the last half of 2018 was like that for me. Nothing felt special. I didn't care to see another mountain range and if I had to hike one more canyon I just might scream. So…what do you do when that happens to you?

First, let's look at the root cause. Are you tired? Do you miss family and friends? Are you getting enough rest? Are you stressed about work or deadlines? Finding the root cause may help you understand how to adjust your travel lifestyle to better accommodate your needs.
Maybe you just need to slow down. Or you need to meet up with friends. Do you need to Skype with your family more often? Perhaps you need to adjust your work schedule.
But what if it comes out of nowhere? Maybe you just need a small break. There are several ways to get through a burnout period while traveling full-time. Here are some ways to change it up and hopefully avoid the dreaded burnout.
Have some alone time.
Have your spouse take the kids to a movie or go explore for half the day. It's amazing what a few hours alone can do for your mental state. Put on your favorite music or podcast. Take a shower. Make a favorite drink. Open the windows. Take a nap. Just do whatever makes you feel relaxed and happy.
Go somewhere familiar.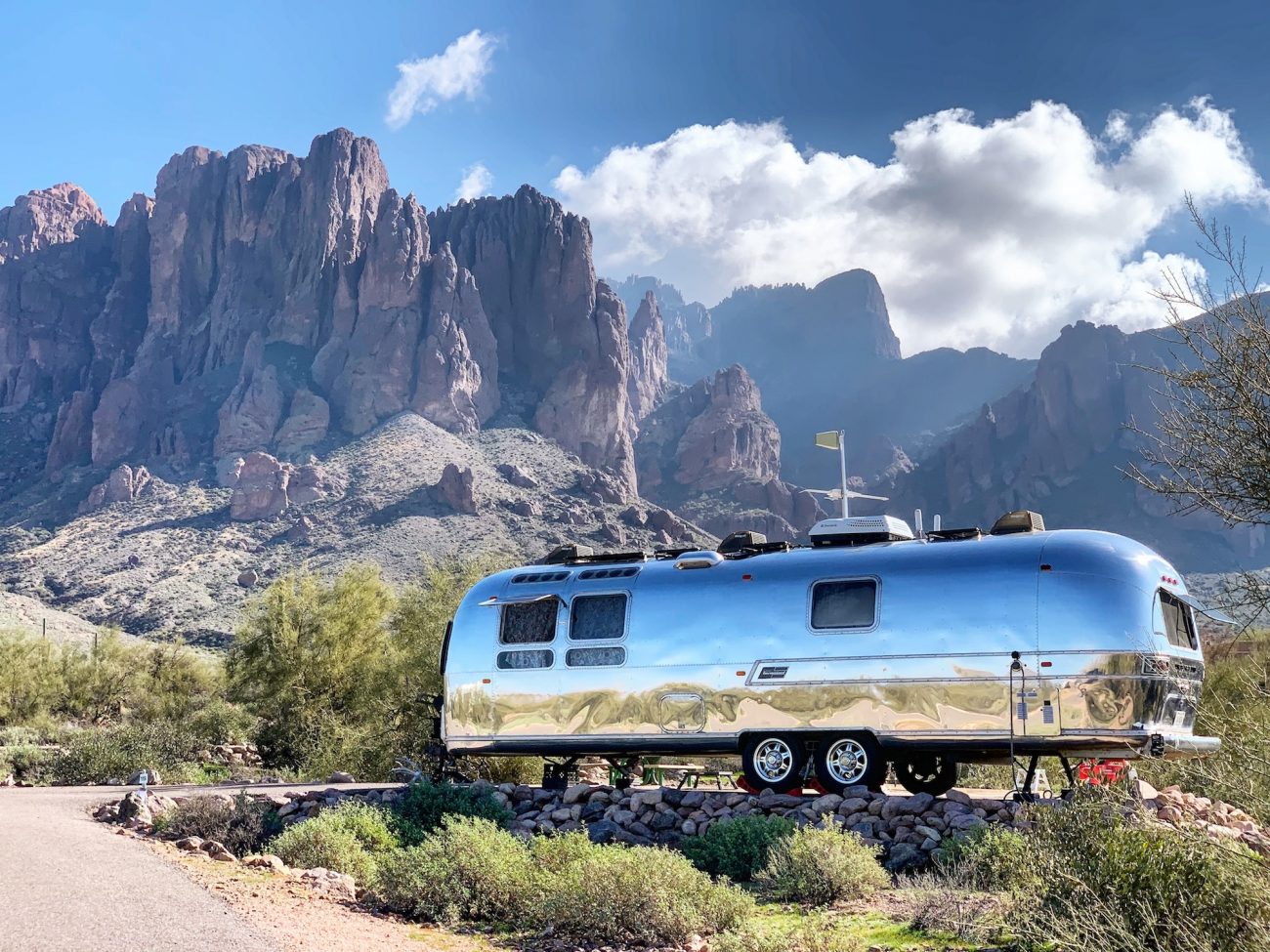 Sometimes it's nice to go back to a familiar place. You know where you can get water, groceries, gas. You don't have to use GPS to get you around town. Sometimes it's nice to have a break from all the research that goes into traveling full-time. And there's a lot of research!
Get a hotel!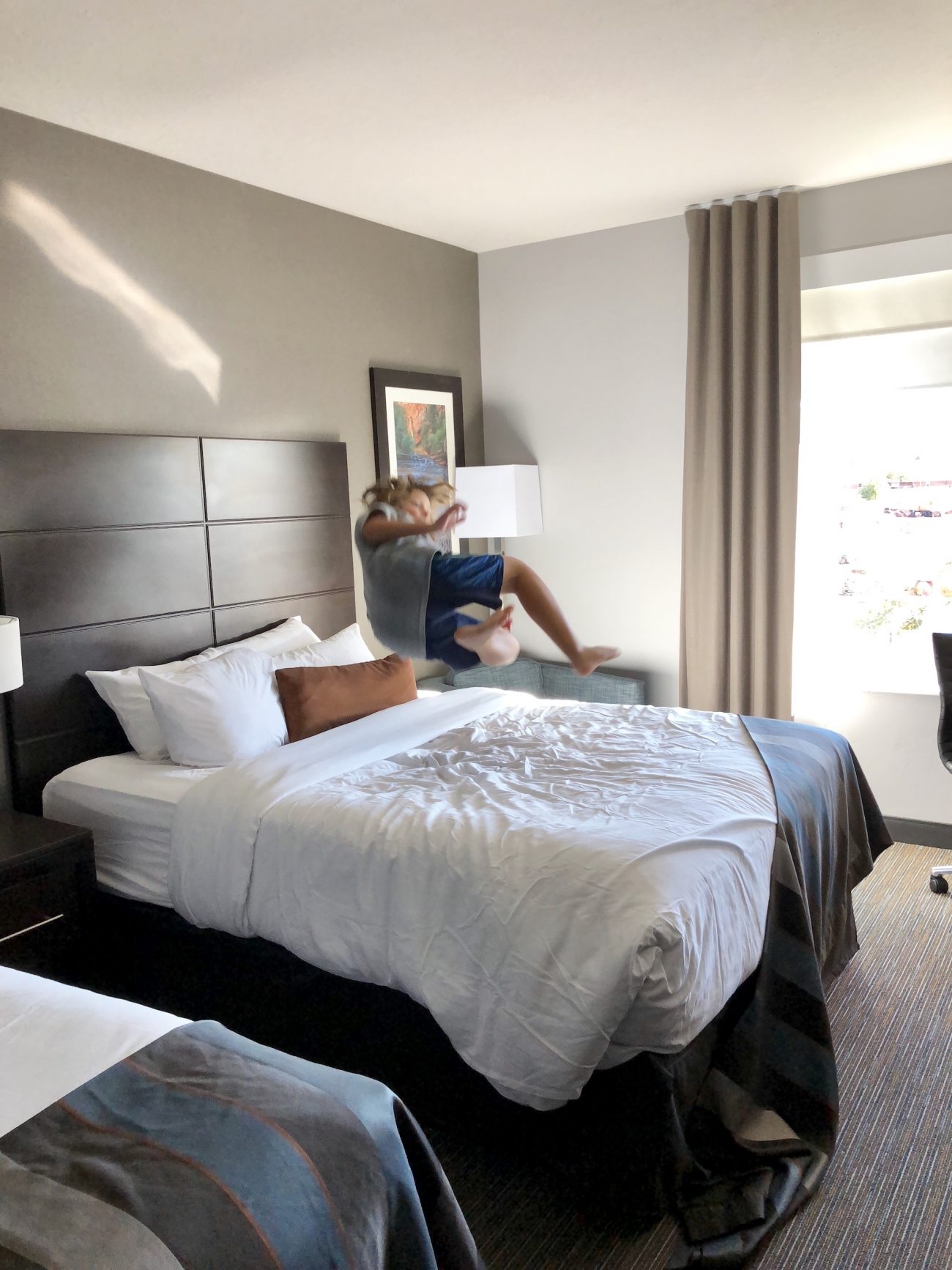 Rent a hotel room for a night or two. One with great beds and clean showers! Sometimes changing your surroundings completely makes a huge difference. Everyone gets a little break, and when you get back to your RV you'll likely have a whole new appreciation for it.
Meet up with friends.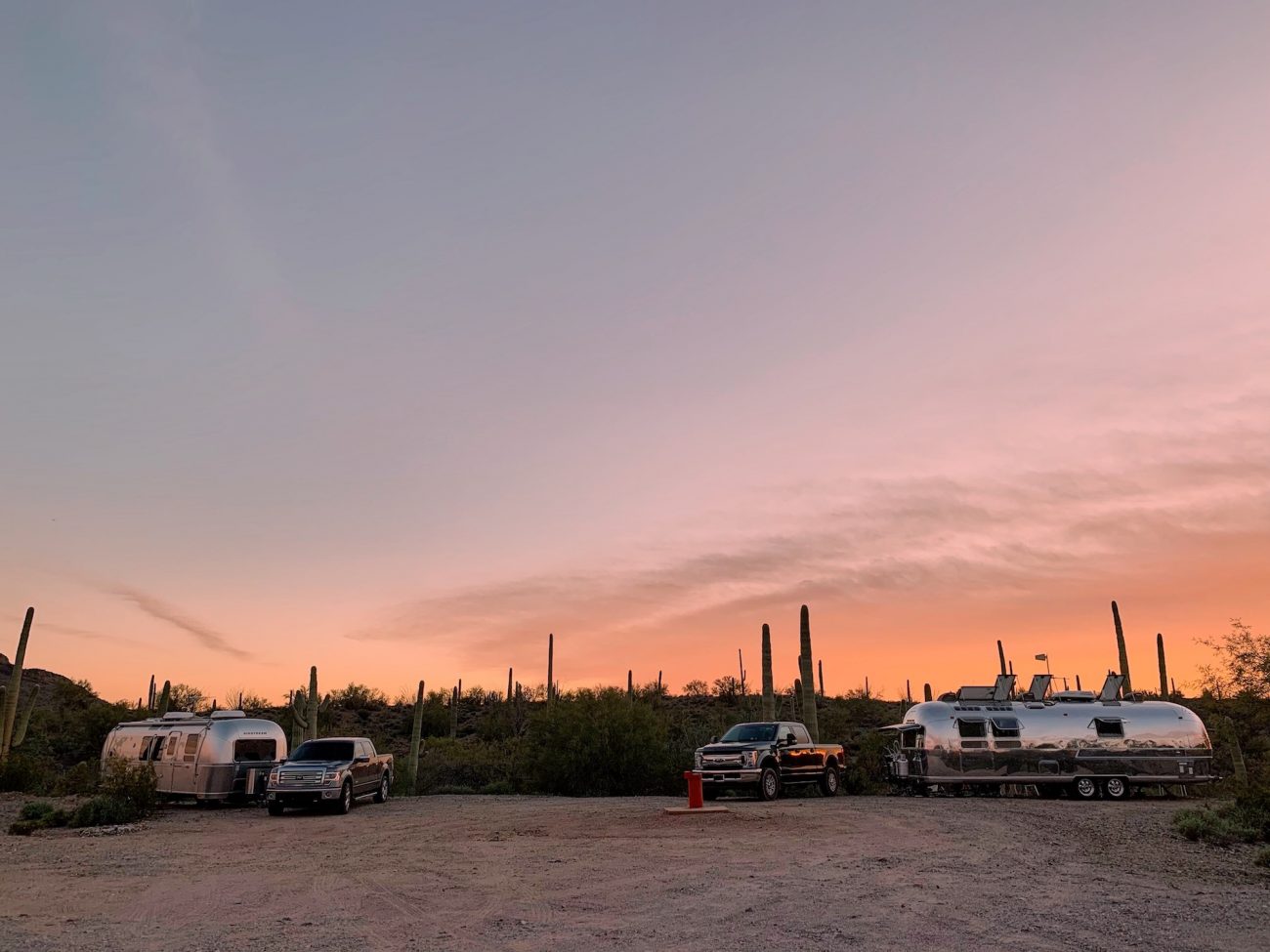 Sometimes this is a lot harder to pull off. Traveling full-time you meet a lot of people, But it's hard to keep track of where everyone is. If you're lucky, you'll be able to coordinate with friends to have some quality time together.
Try a new hobby.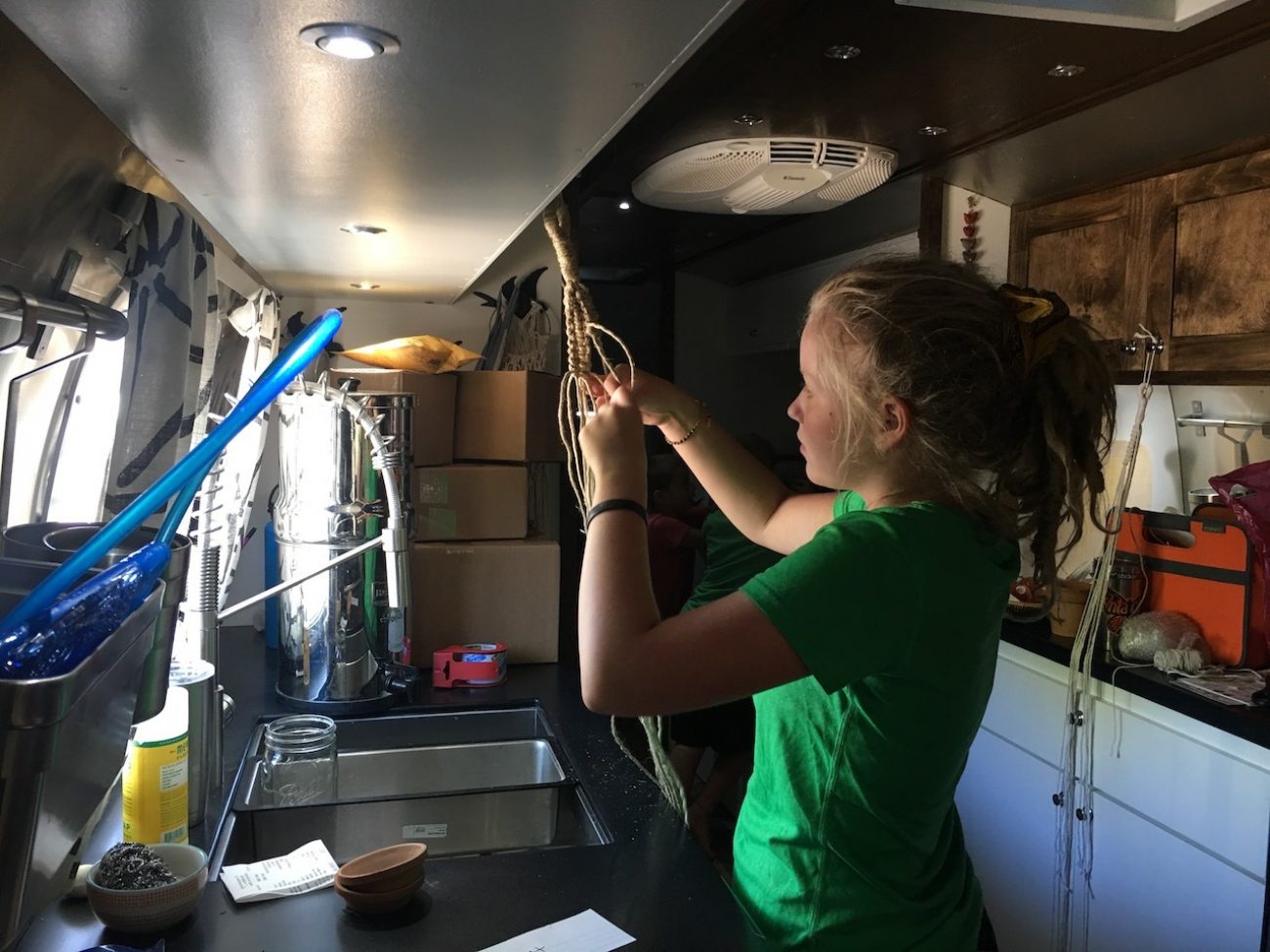 I used to have so many hobbies at our house. Creating is a huge hole that's not been able to be filled while traveling. Supplies take up too much room and we just really don't have the space for lots extra supplies. However, if you can plan a head, try taking a class on something you've been wanting to learn. Pottery, glass blowing, stained glass, wood carving, painting, etc. Sometimes I find that just learning a new skill lights a fire deep inside that just makes me incredibly happy. Maybe it will for you, too!
Go shopping!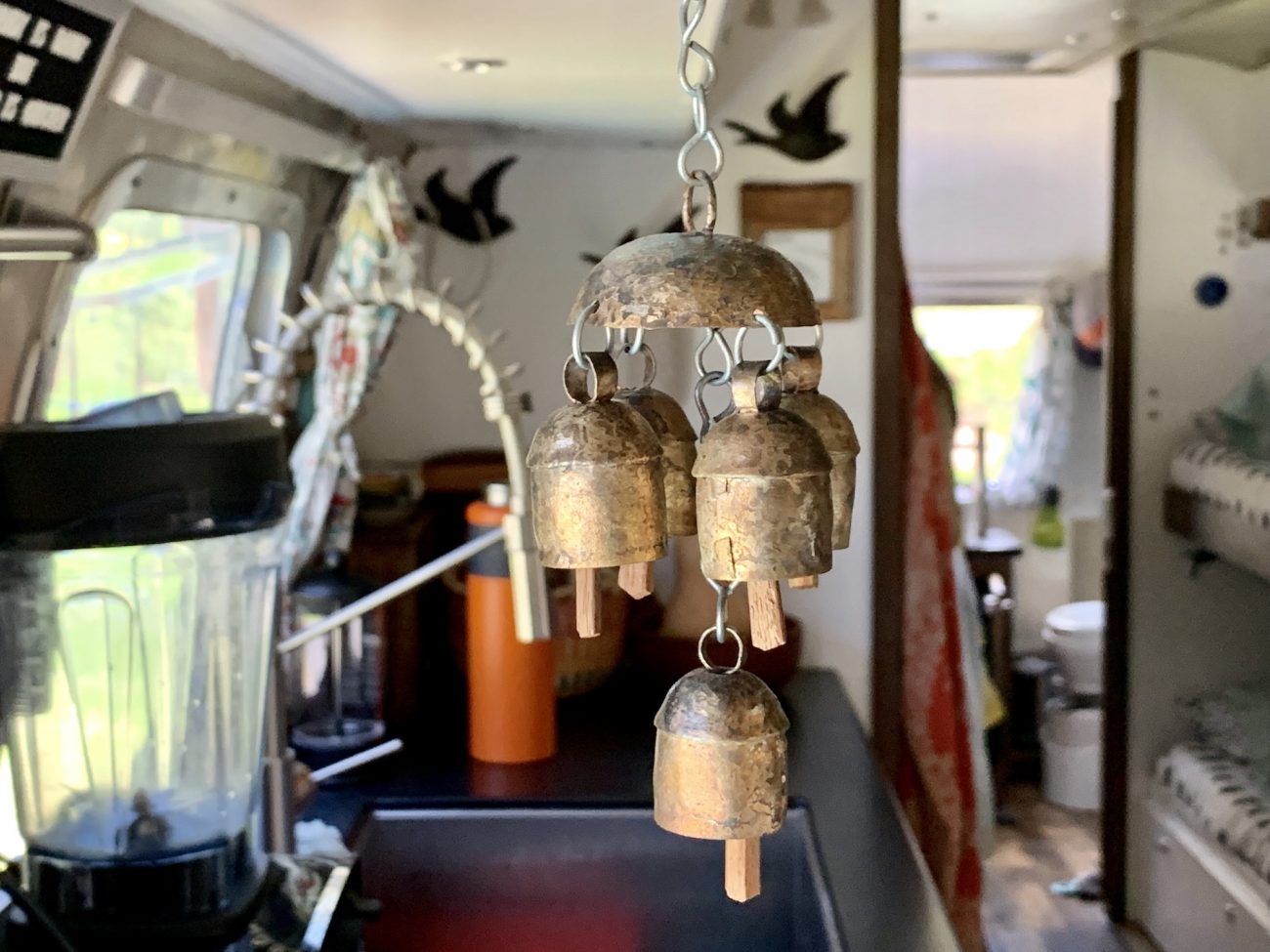 Okay, hear me out on this one. I don't mean, 'go out and buy a bunch of useless crap that you don't have room for.' What I mean is...look for something that makes you truly happy every time you see it. Just last week I took the kids to the small town of Grand Lake, CO and found the most adorable copper bells that I couldn't live without. These bells are now hanging in our Airstream and it makes me so happy every time I look at them.
Go on a date.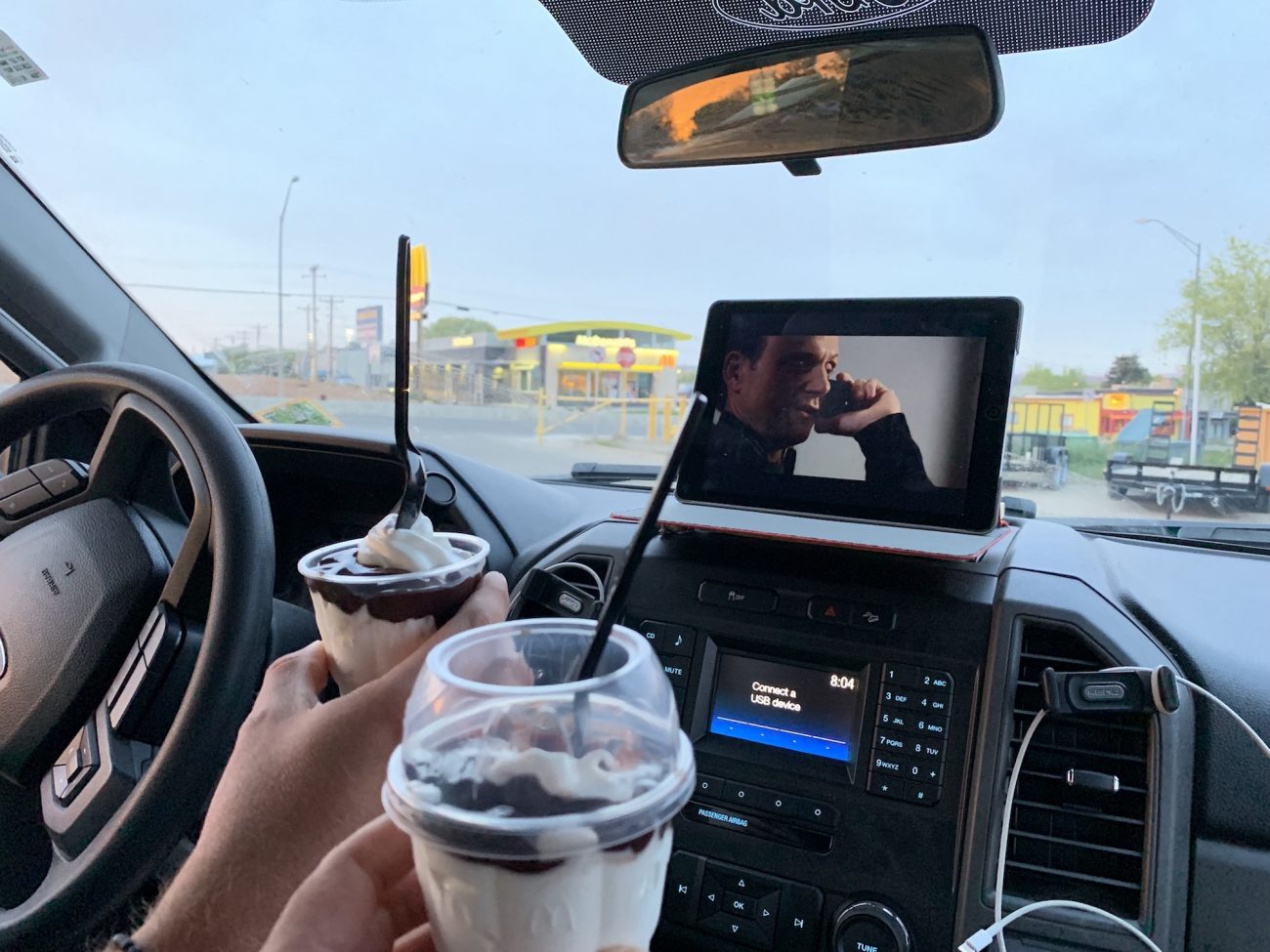 I know, I know…some of you have small kids and can't quite make this happen. But when Jonathan and I can, we love going into town for a quick sushi date, or we'll go grab some ice cream and just sit in the car and talk. Sometimes we'll even take an iPad and watch an episode of a favorite show. But don't think you have to get away. Many times we'll just let the kids watch a movie in their area while we chill in our area. Yes, we're only separated by a curtain, but sometimes you just need to have some time alone without anyone asking you questions! Living tiny forces you to get creative to find alone time.
Splurge!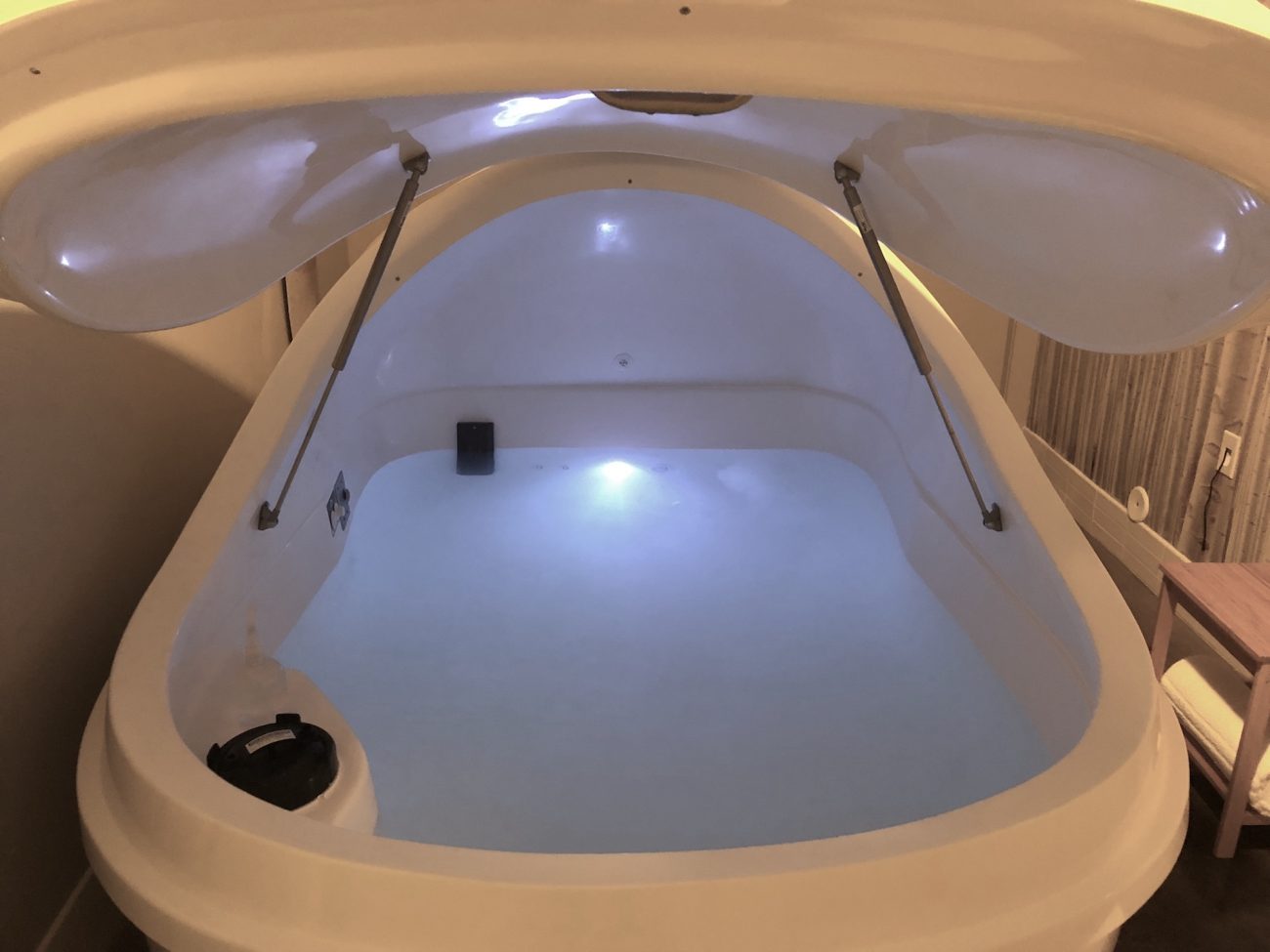 Jonathan and I splurged and went to a float tank once. It was the most relaxing experience. We were able to clear our minds, have some time alone, and we left feeling so much better. Maybe float tank isn't for you…maybe you can splurge on a massage, a night on the town, or a weekend getaway. Make sure you're taking care of yourself so you can take care of others!
Make a list.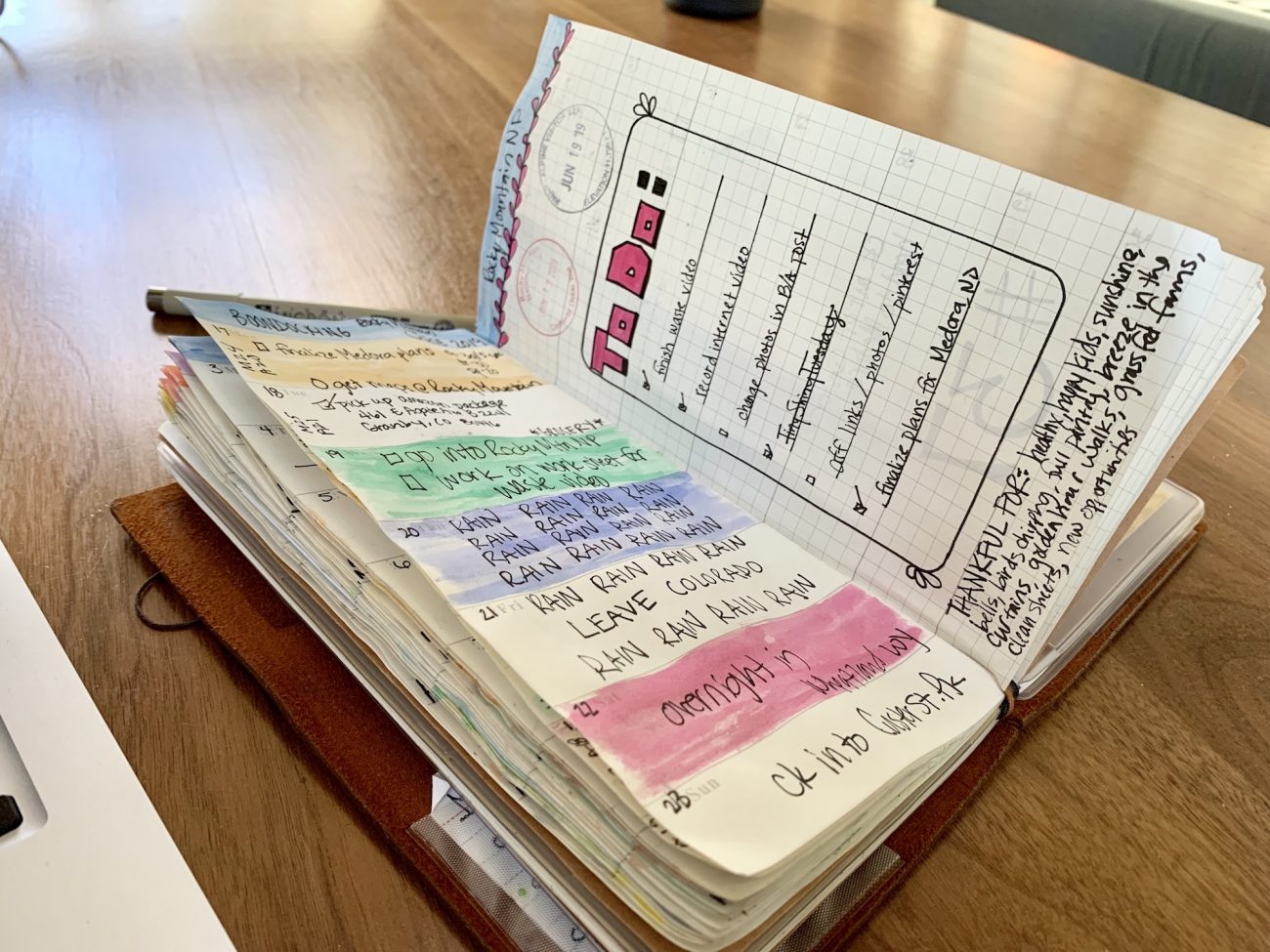 I hate lists! But sometimes I just need to list all the things I'm grateful for. Make a list of the incredible things you've seen on your journey so far. The animals. The natural wonders. The people you've been able to meet. Sometimes we get so caught up in the negative it's hard to see the positive. Making a list will help you see just how lucky you've been to experience so much.
And friends….don't be afraid to take a break!
Just because your interests change, or you find out you need something that you didn't think you did…that doesn't mean that you aren't cut out for a life of travel or adventure. People change, we evolve, our needs change and that's okay. If you want to have roots, settle down. If you want to take shorter trips, do it! If you want to sell it all and try something new…make it happen! You are more than just a full-time traveler! You're an adventurer…and that doesn't just go away. It's a part of who you are, no matter where you are.
Become a Tiny Shiny Homie!
Subscribe to our patreon-style community & help support our family so we can keep making things for you! Get early access to videos, special behind-the-scenes updates, curated music playlists, & goodies like exclusive stickers and name drops in our videos.
Signup & Become a Homie
Apparel
Grab a fun, comfy t-shirt & help support our family.
comments powered by

Disqus