Tiny Shiny Hike Challenge - How We Hiked over 330 Miles in 2018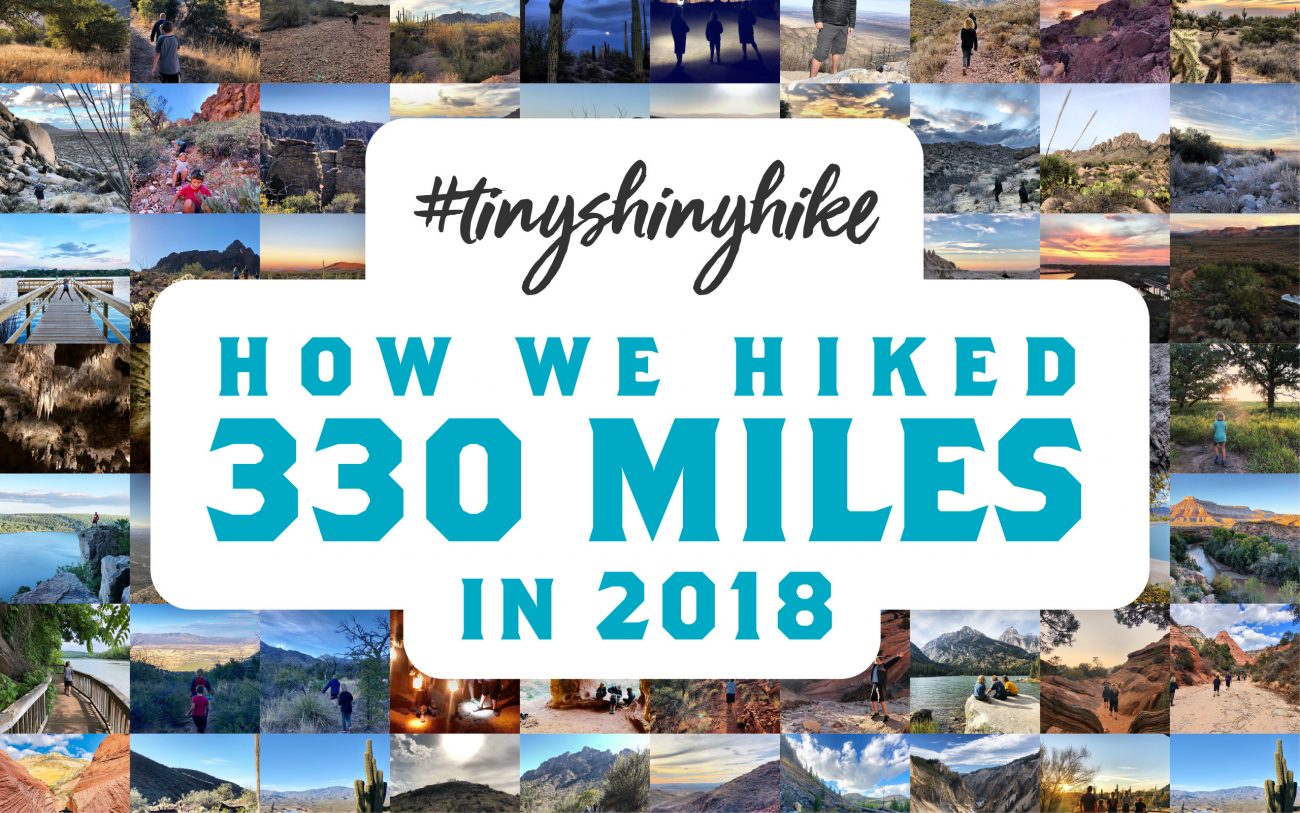 If you've already caught our 2018 year end recap, then you may have noticed a little something called #tinyshinyhike.
Last year we set a goal for our family to walk a mile a day - or 365 miles in a year. And now we're finally able to look back and see how we did.
First things first - we didn't quite make it to 365. We had a few months with family in the Summer and some weather that just wasn't great. I know, I know - excuses!
But the best thing about tracking our miles last year is that we (and our kids) got to see first hand just how much you can accomplish if you keep at it day by day with a goal in mind.
By our records we hiked 330 miles for 2018 which is still quite an accomplishment. I mean, if you would have asked me last year if we would have hiked 330 miles I would have laughed. A lot.
Since we're fortunate enough to travel full-time, that meant that each hike was new experience. From the cactus covered desert in Arizona to barren sand dunes in New Mexico to hidden waterfalls, vast caverns, serene beaches, slot canyons, snow capped mountains, and red rock formations - we had so many amazing experiences this last year that looking back almost seems unreal.
Did we really hike to all these places? Turns out we did. And we have the pictures to prove it!
Sierra Vista, AZ
There couldn't have been a better place to start our challenge. We were boondocking up one of the canyon roads outside of town and there were so many lovely little trails right outside our door - or right down the road.
I couldn't tell you the name of many of them, and that's why we loved it so much. Should we take the trail by the stream today or hike up the dry riverbed? How about the crazy 12 mile trek to the top of the mountain? I ended up doing that one by myself :)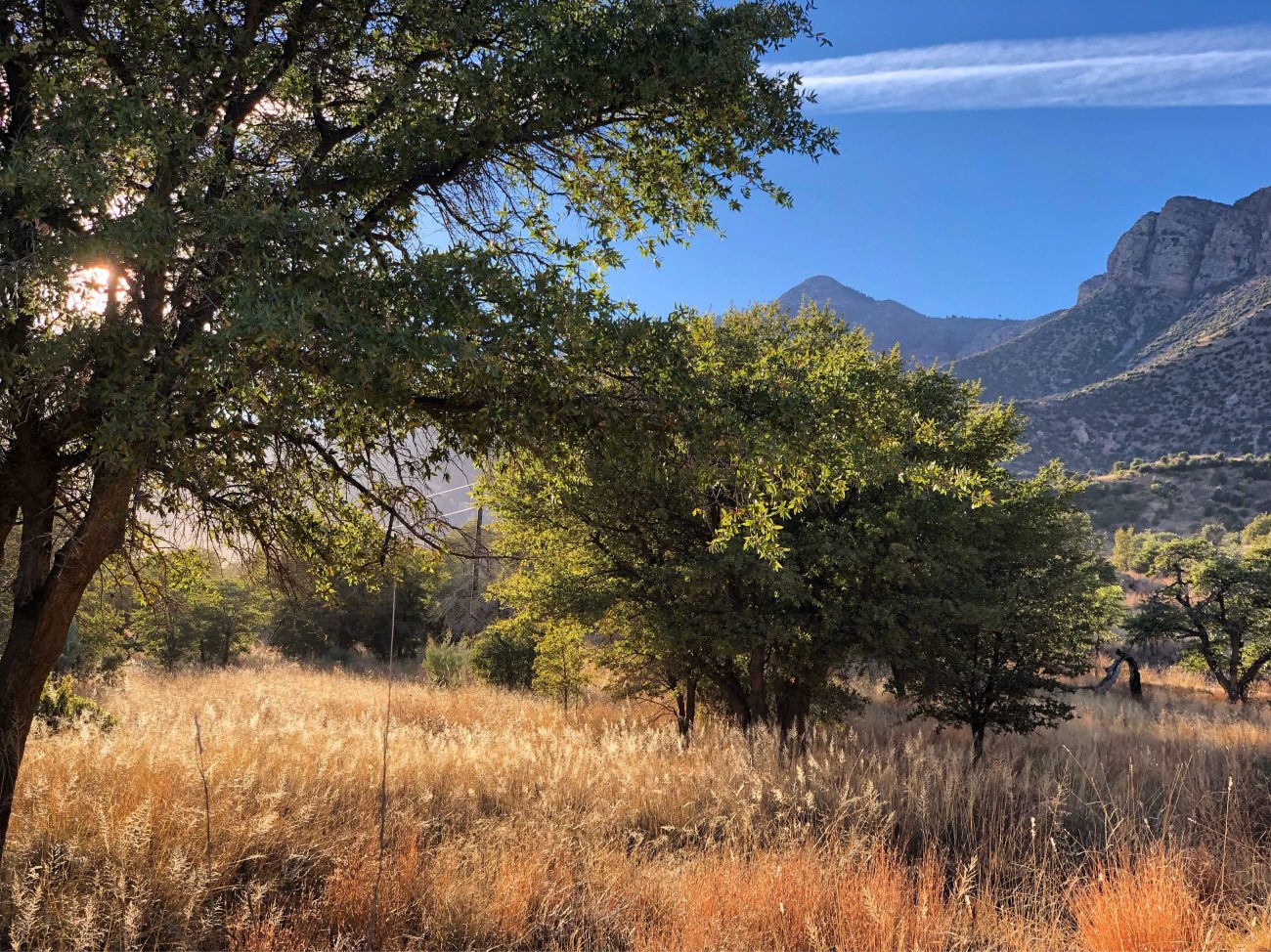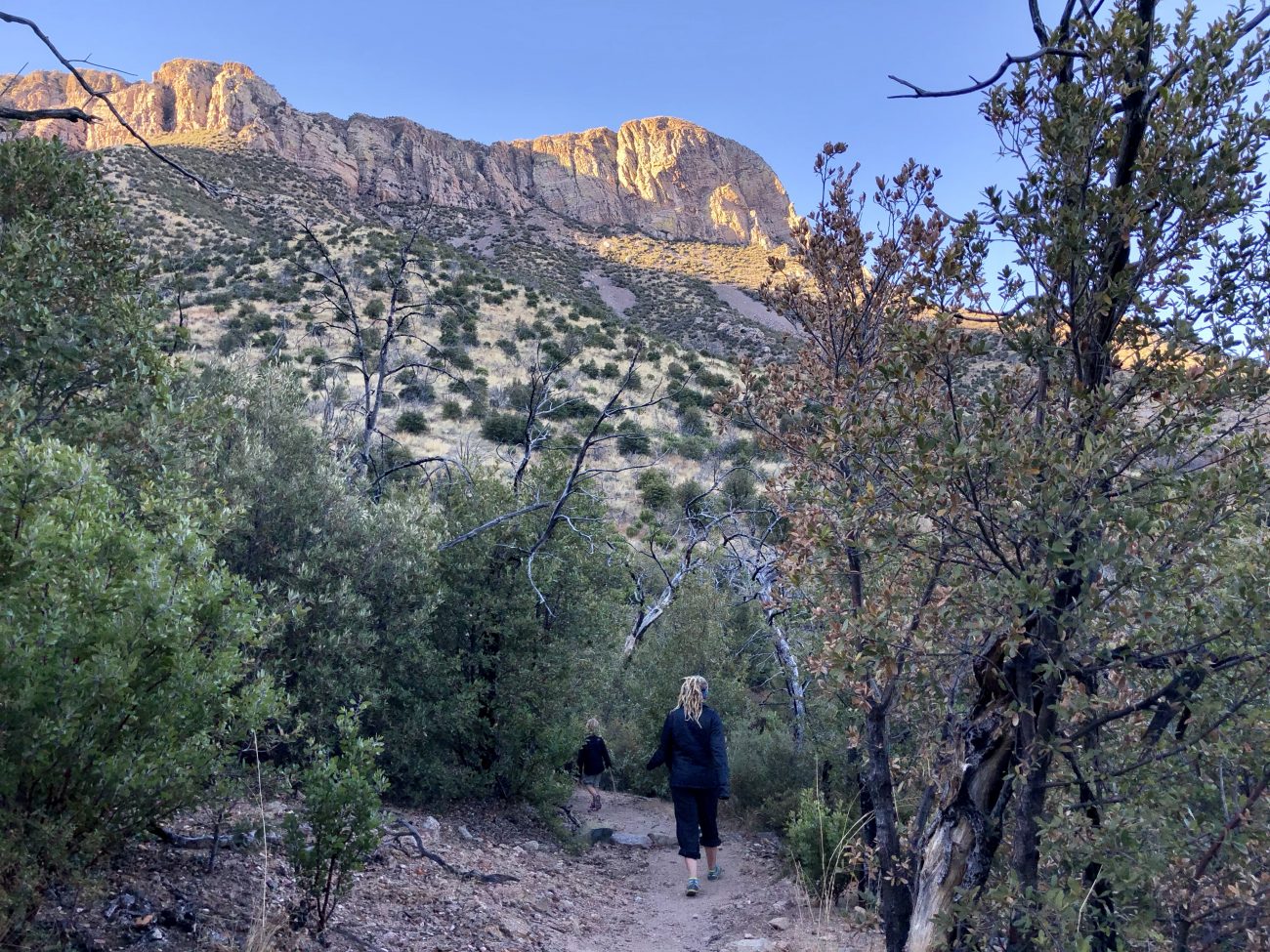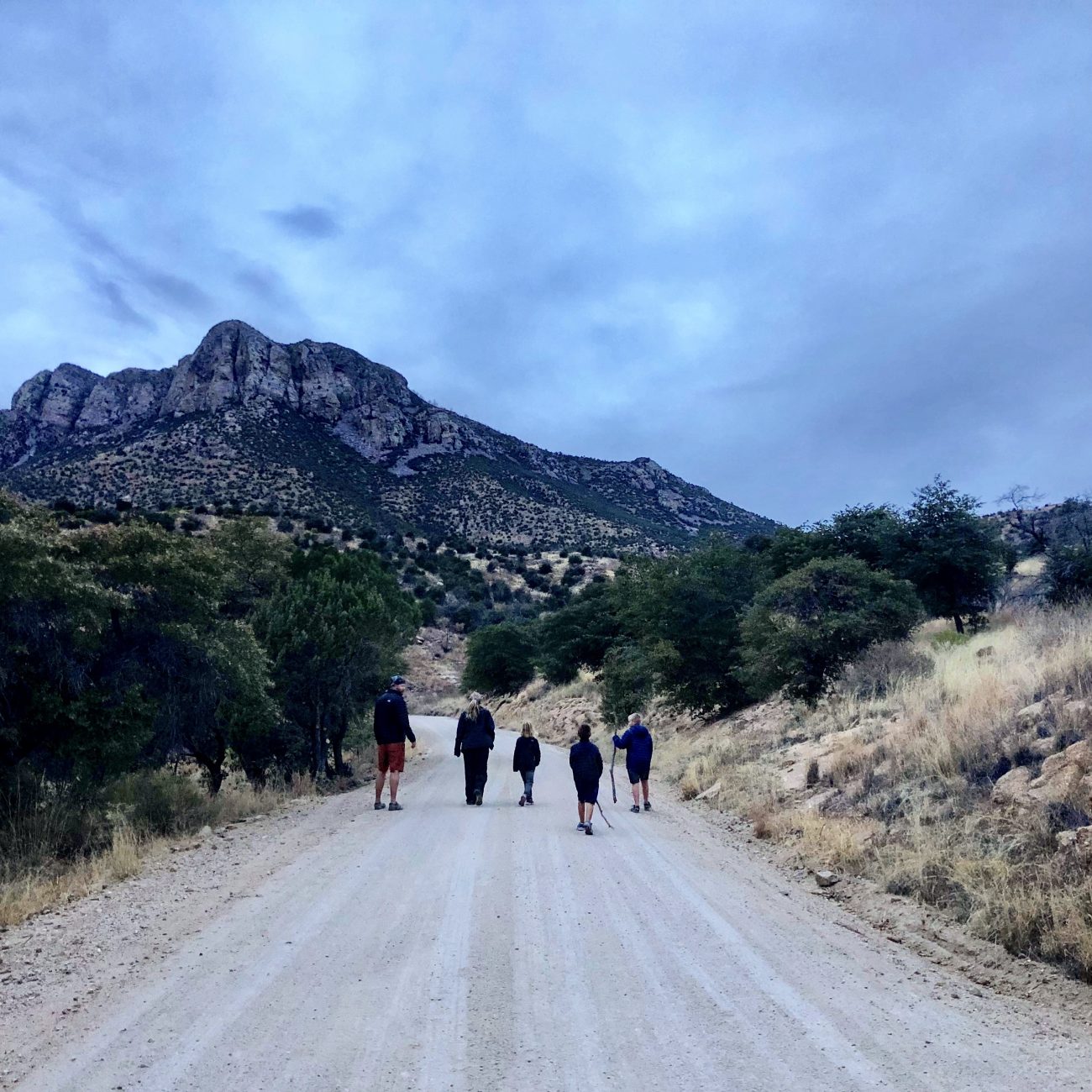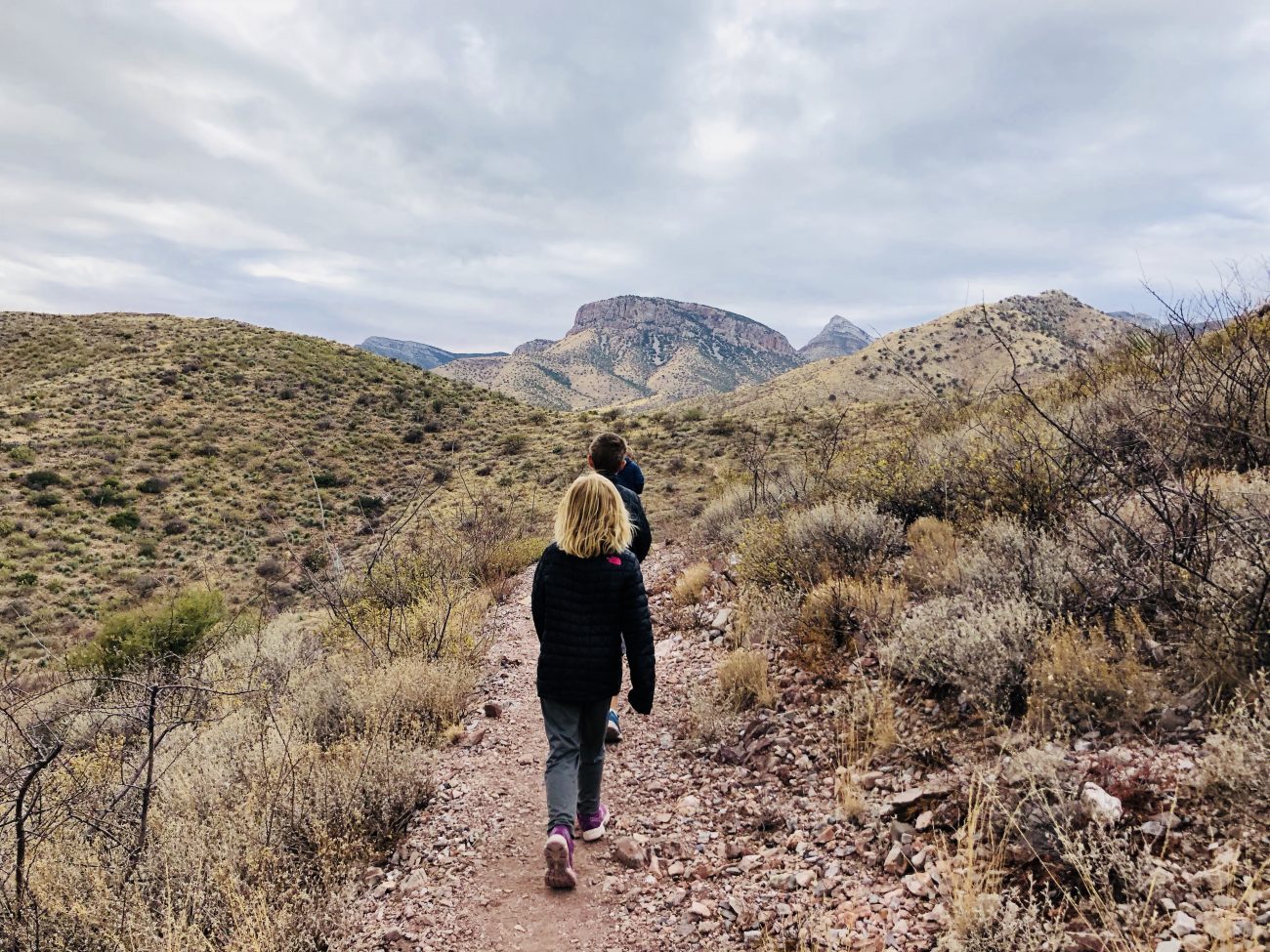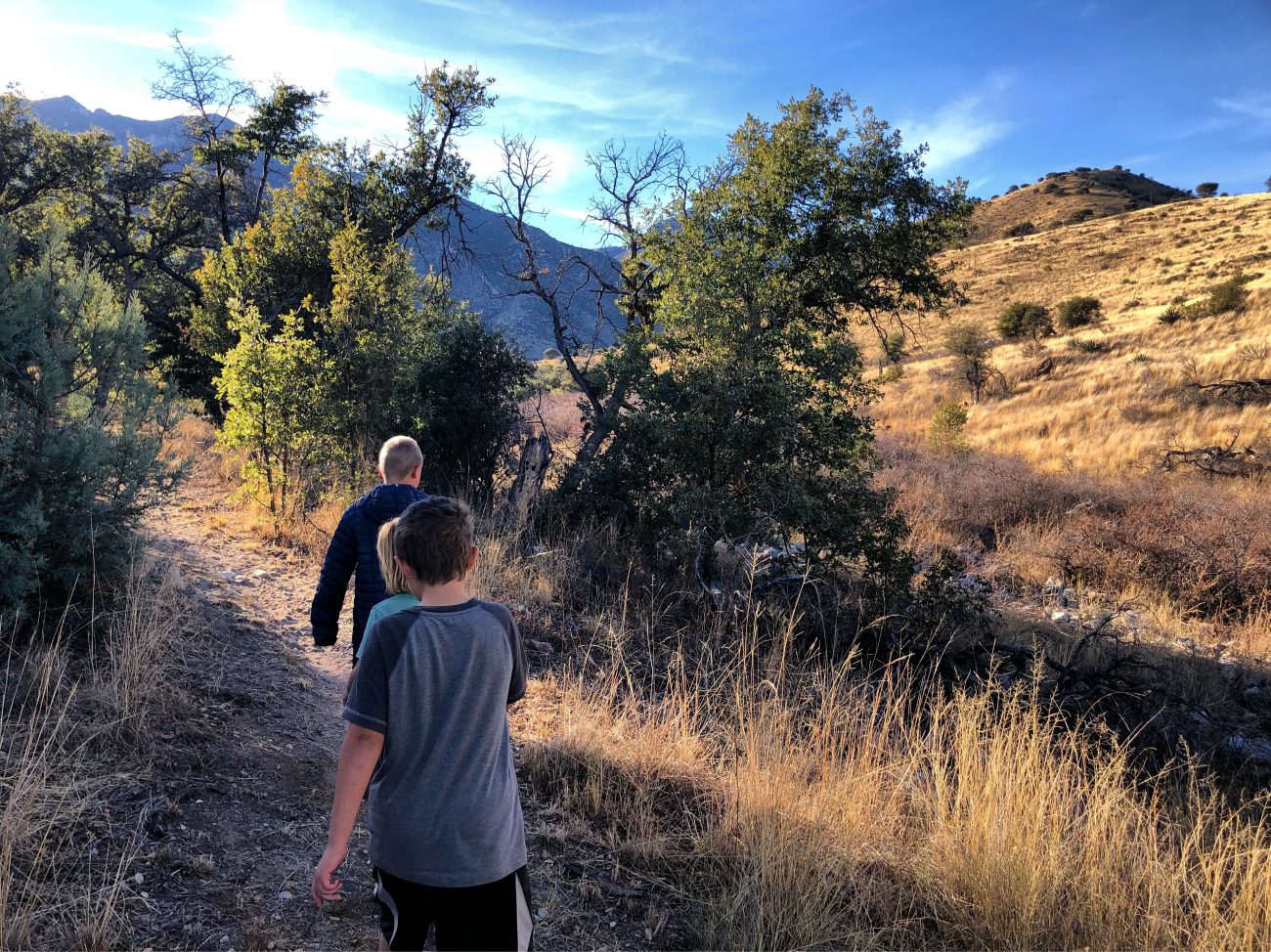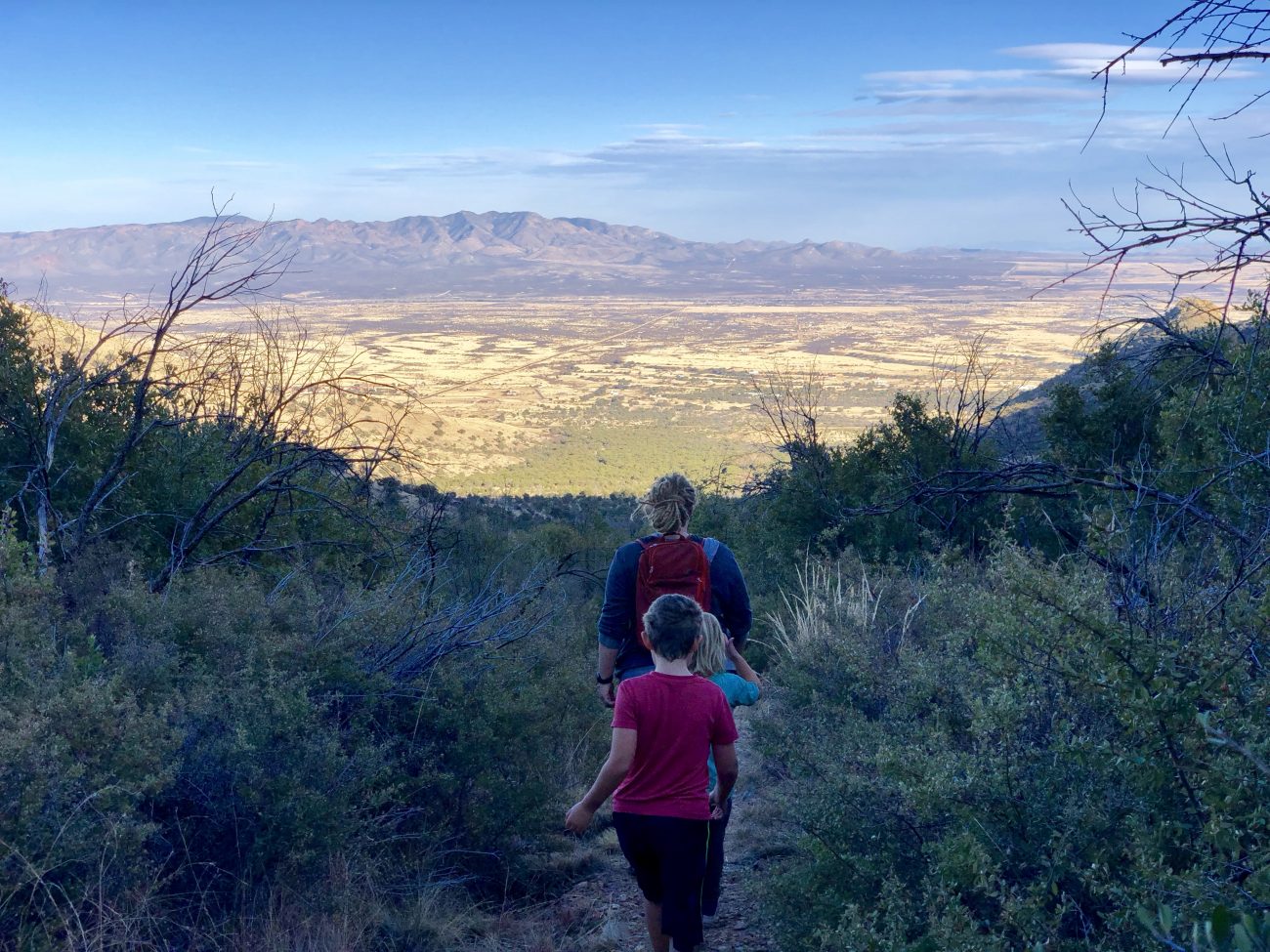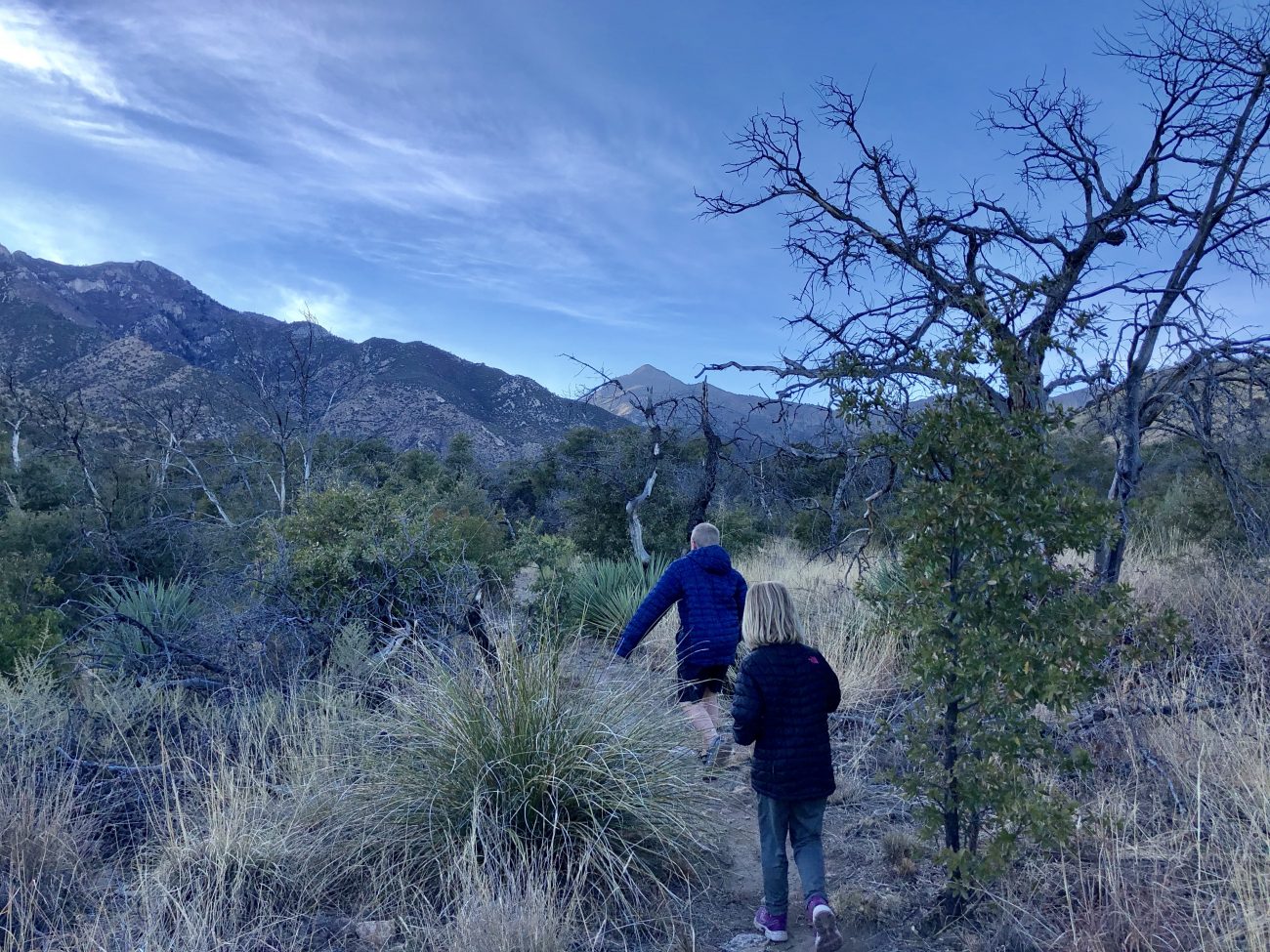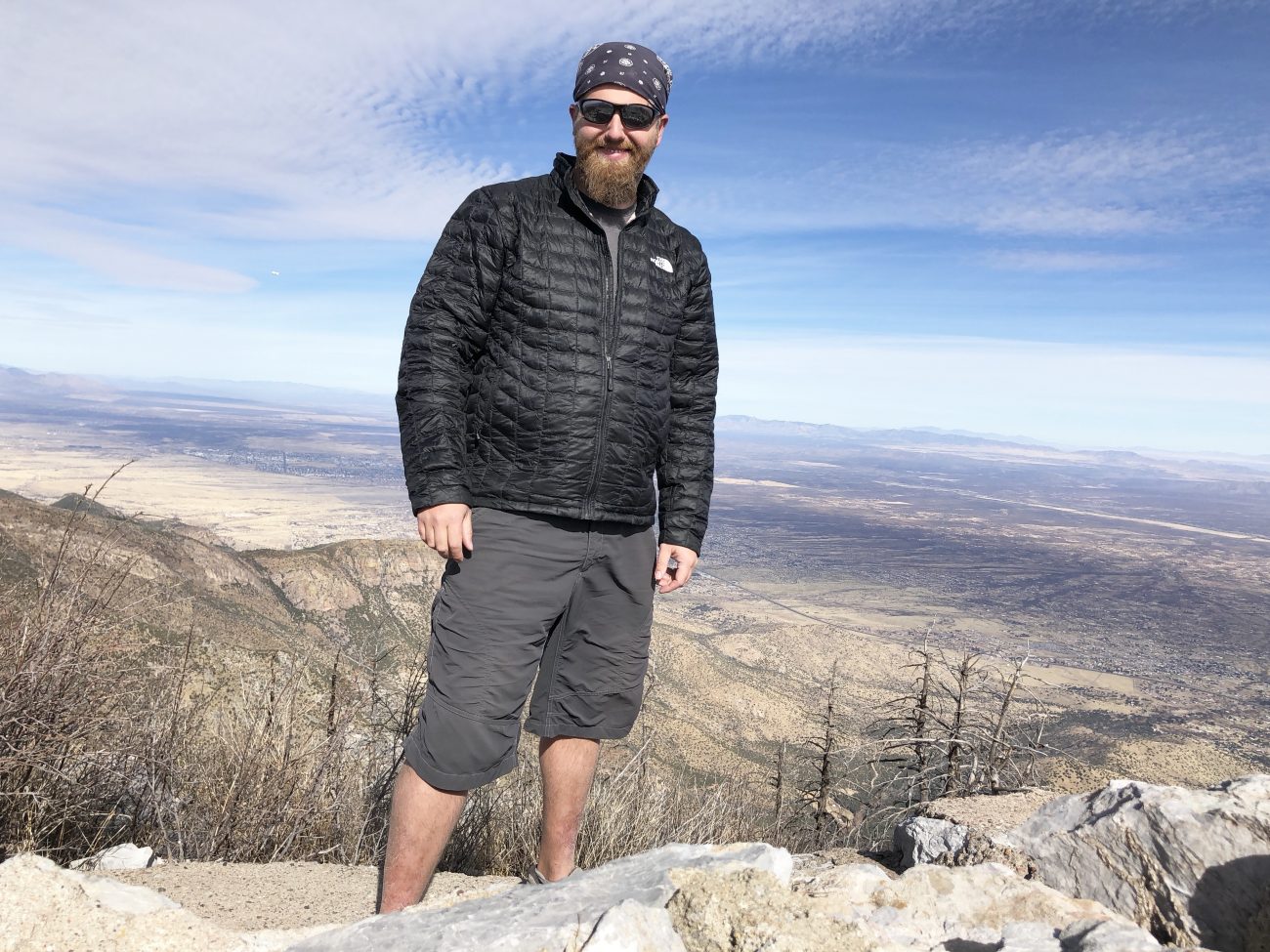 Ajo, AZ
To think that we had never even heard of this town until a random encounter with a stranger makes us love this discovery even more. We spent weeks wintering in Ajo, soaking up the sun and freeform exploring the desert. No trails, just dodging cholla cactus and climbing random rocks. It was the best!
Down the road, Organ Pipe Cactus National Monument provided some pretty strenuous hikes as well.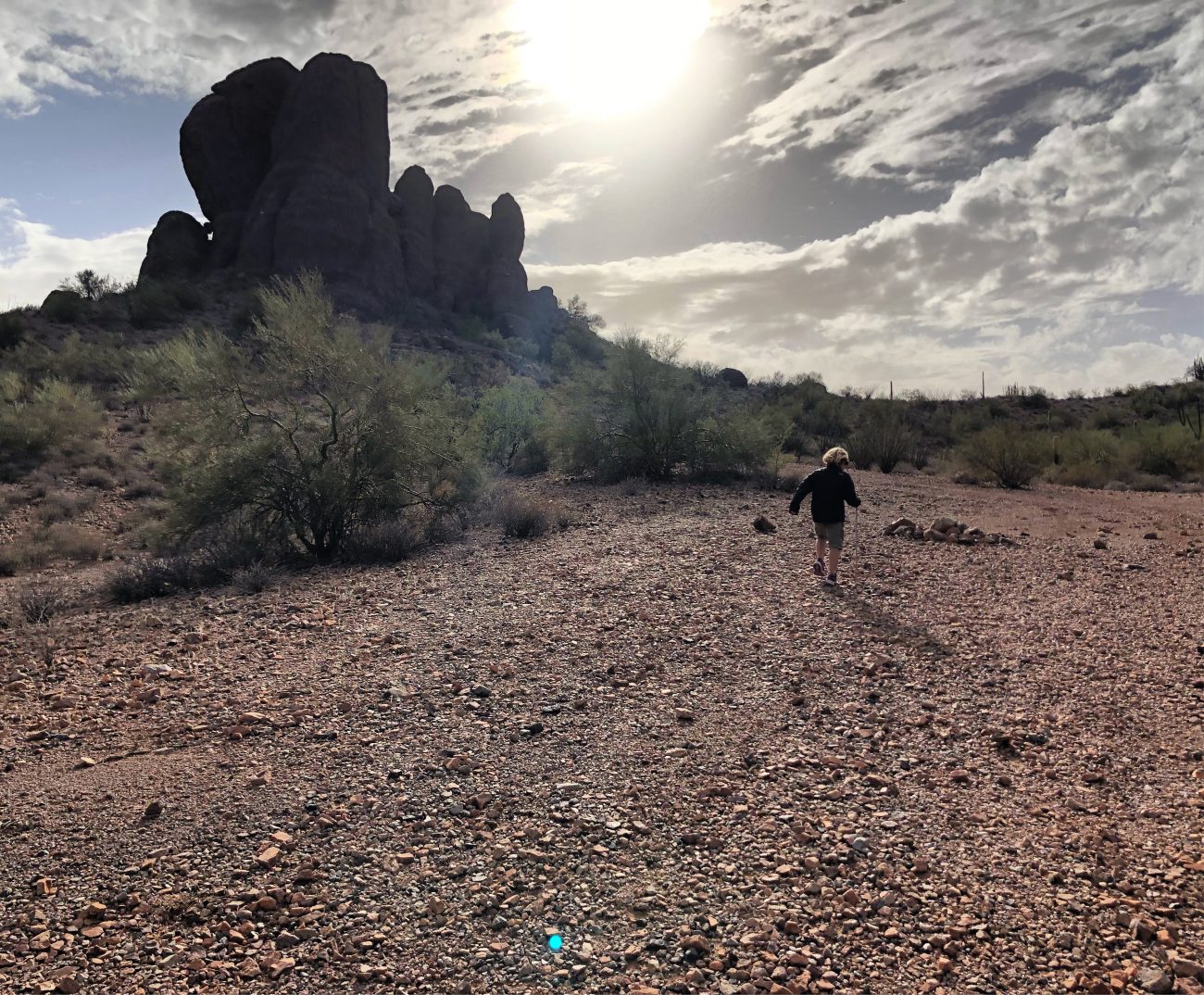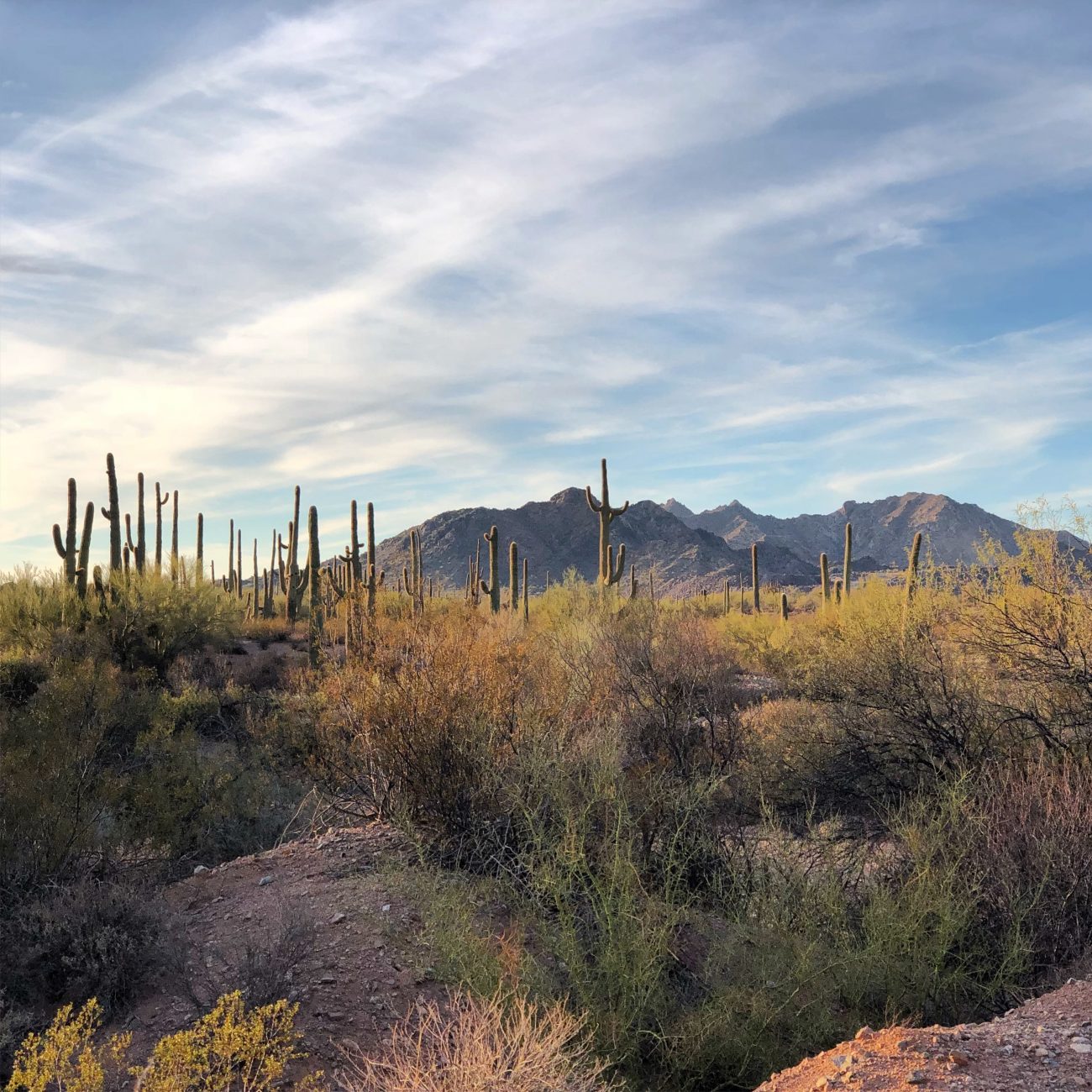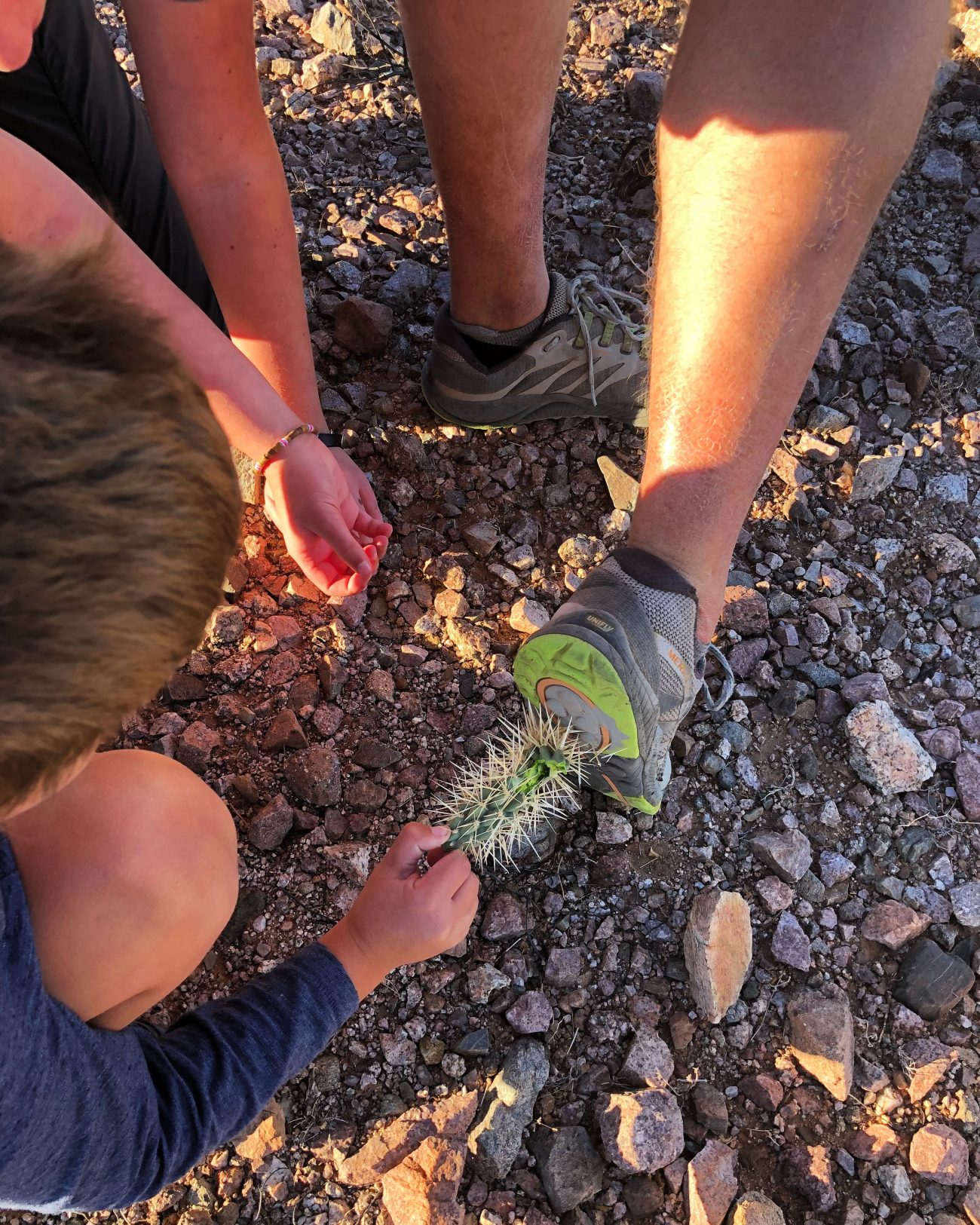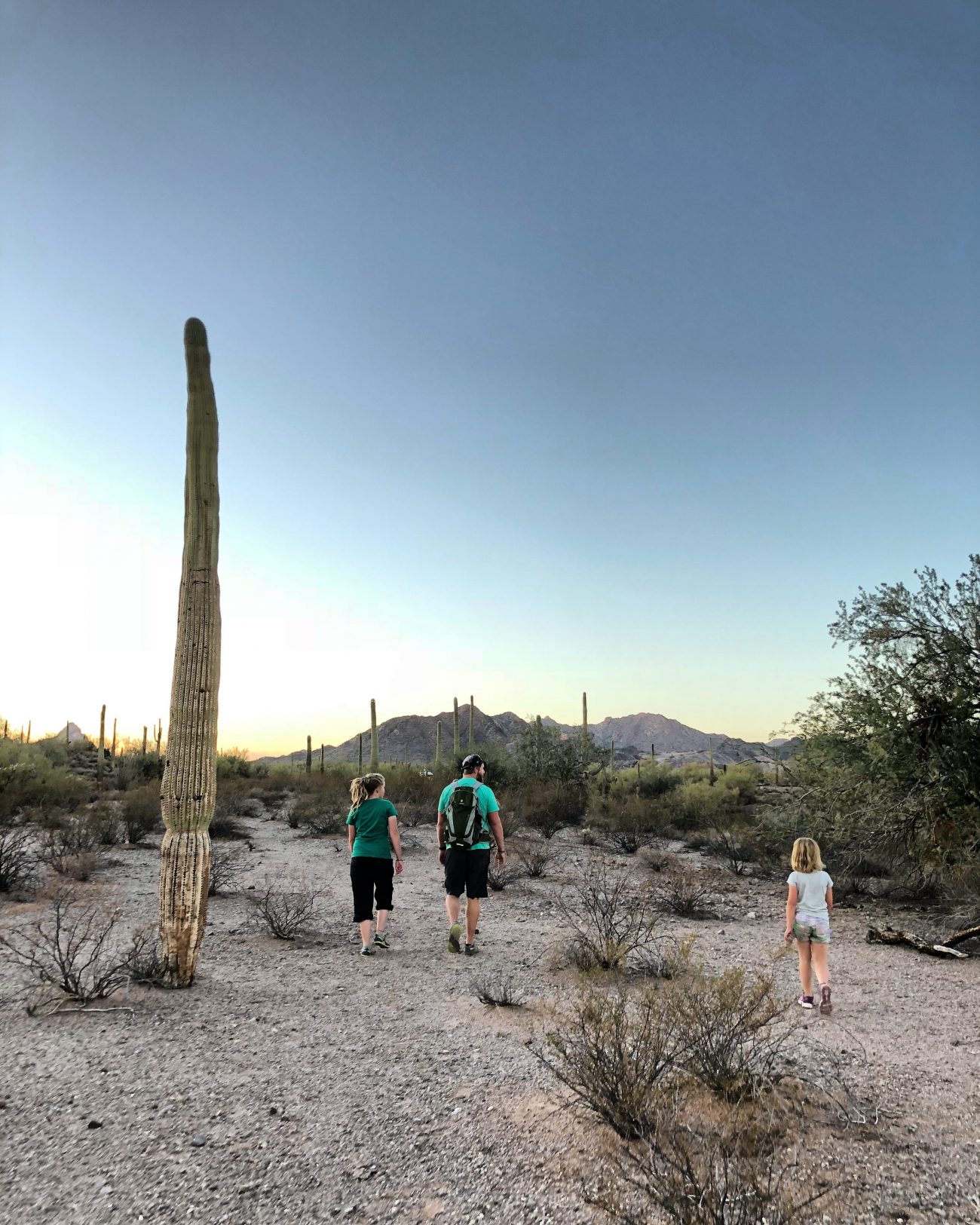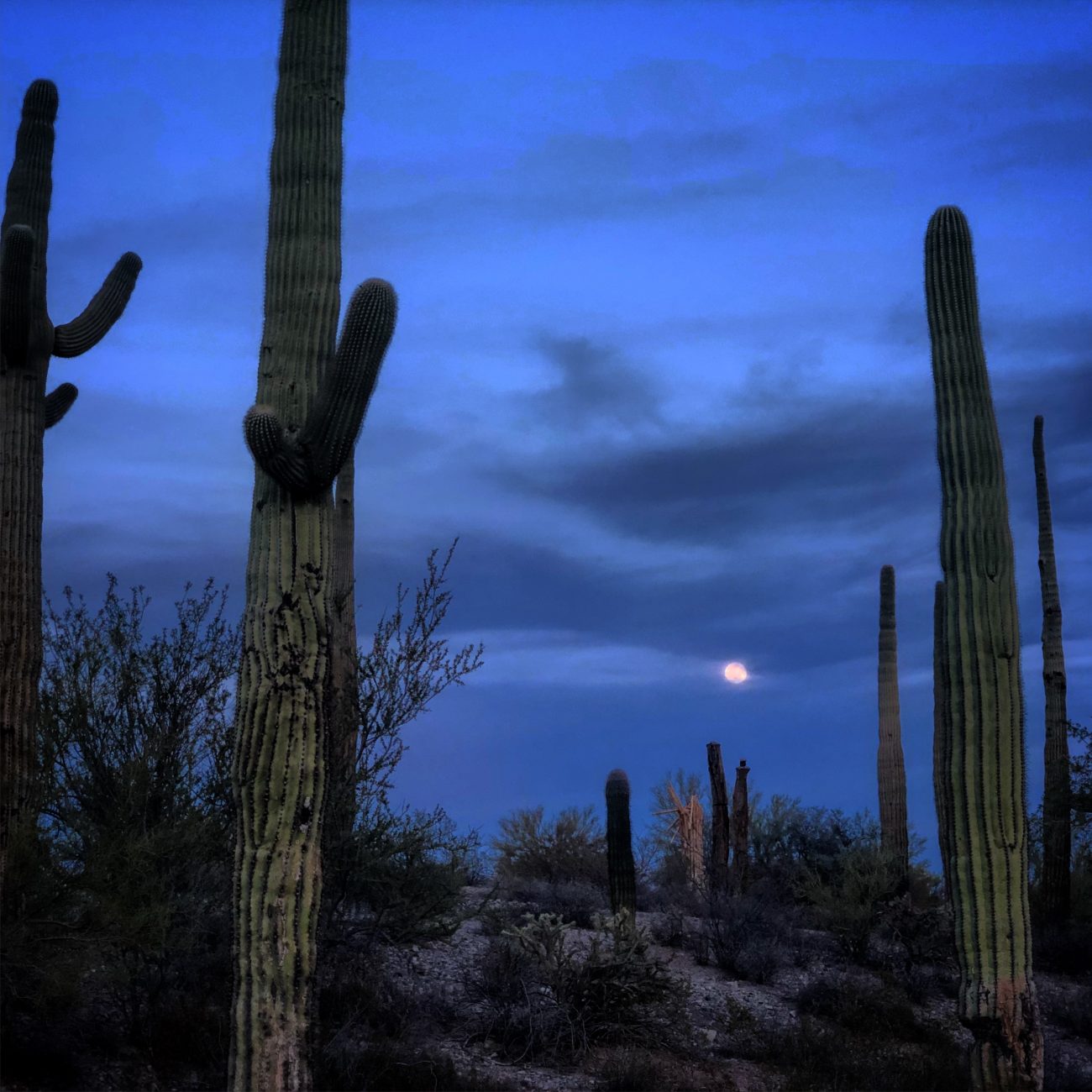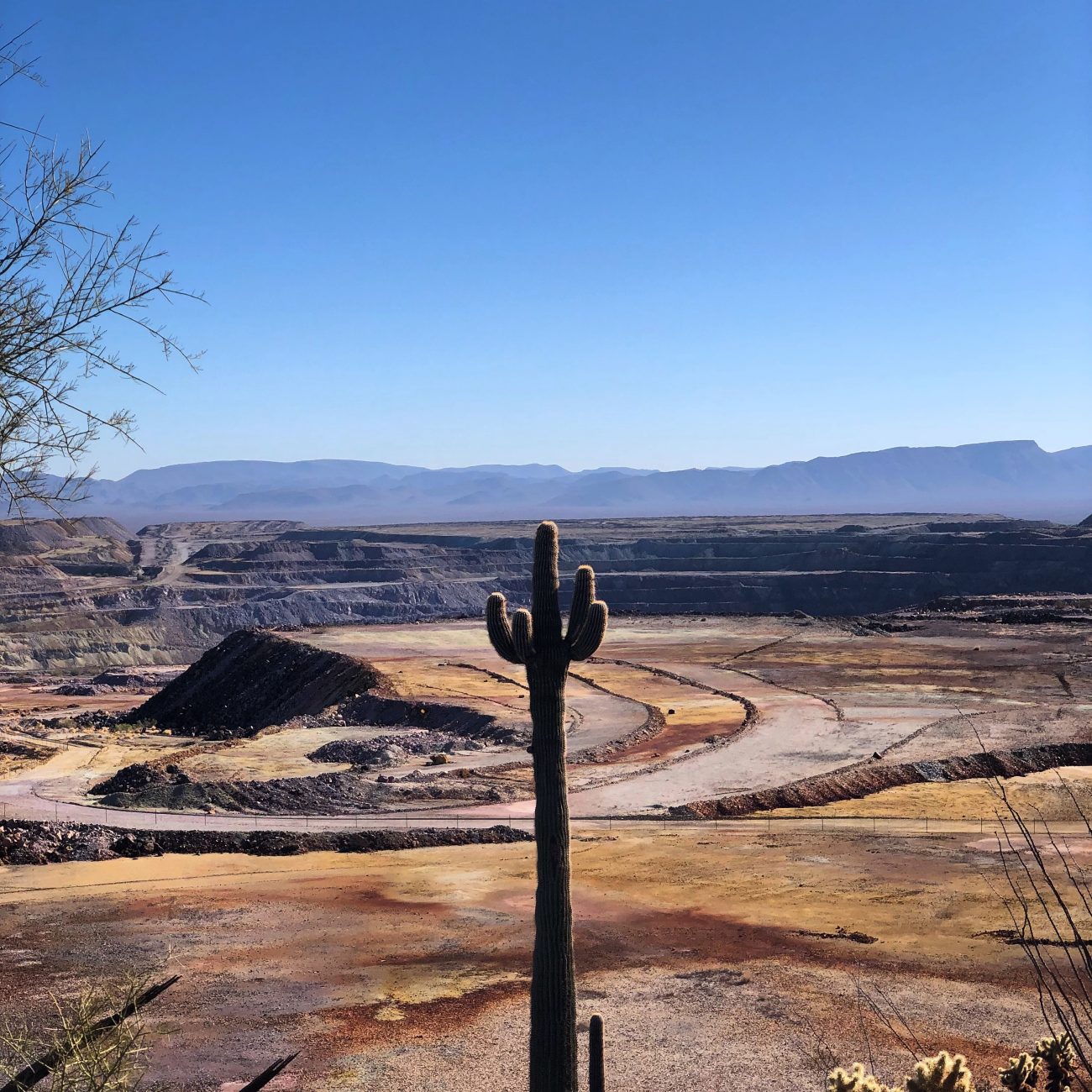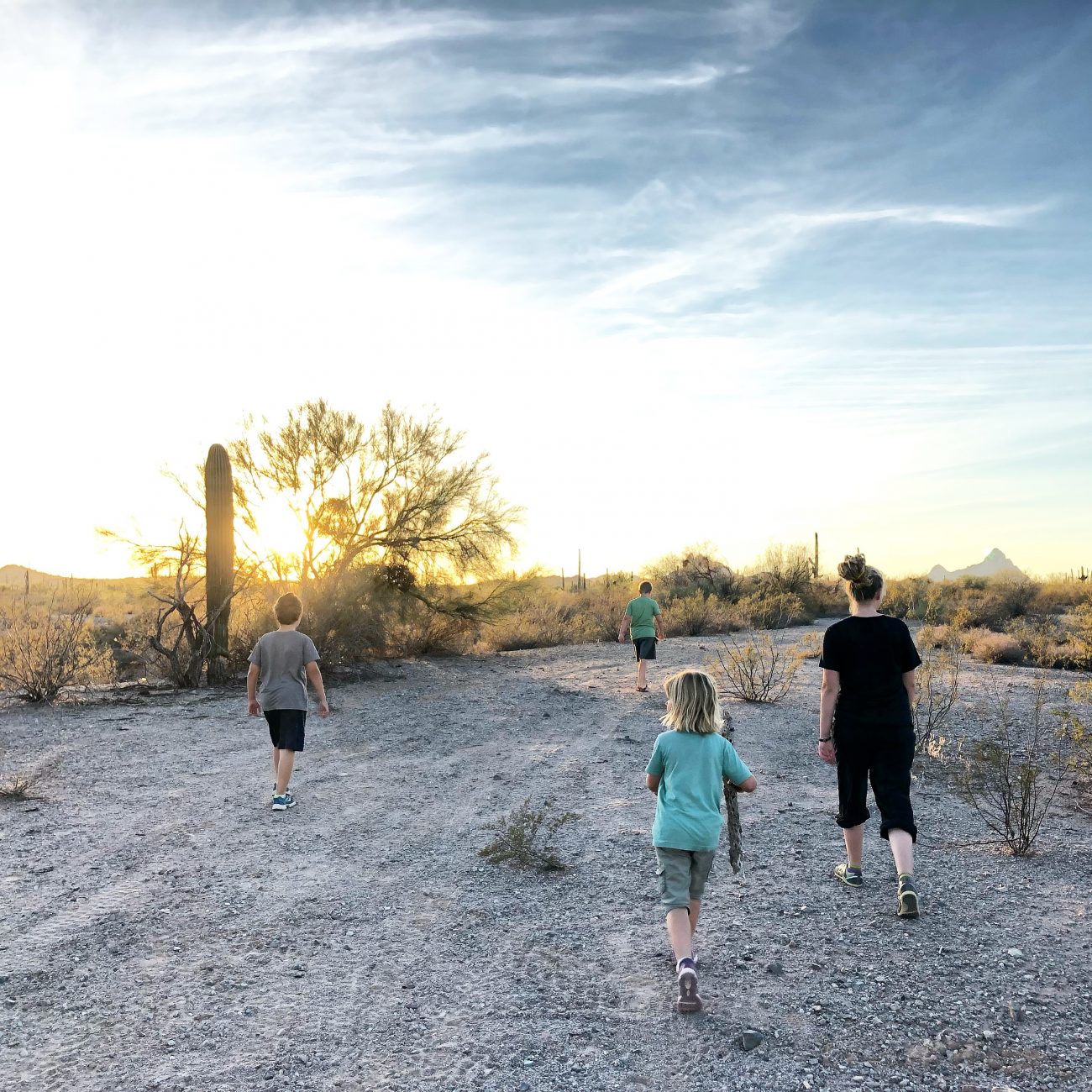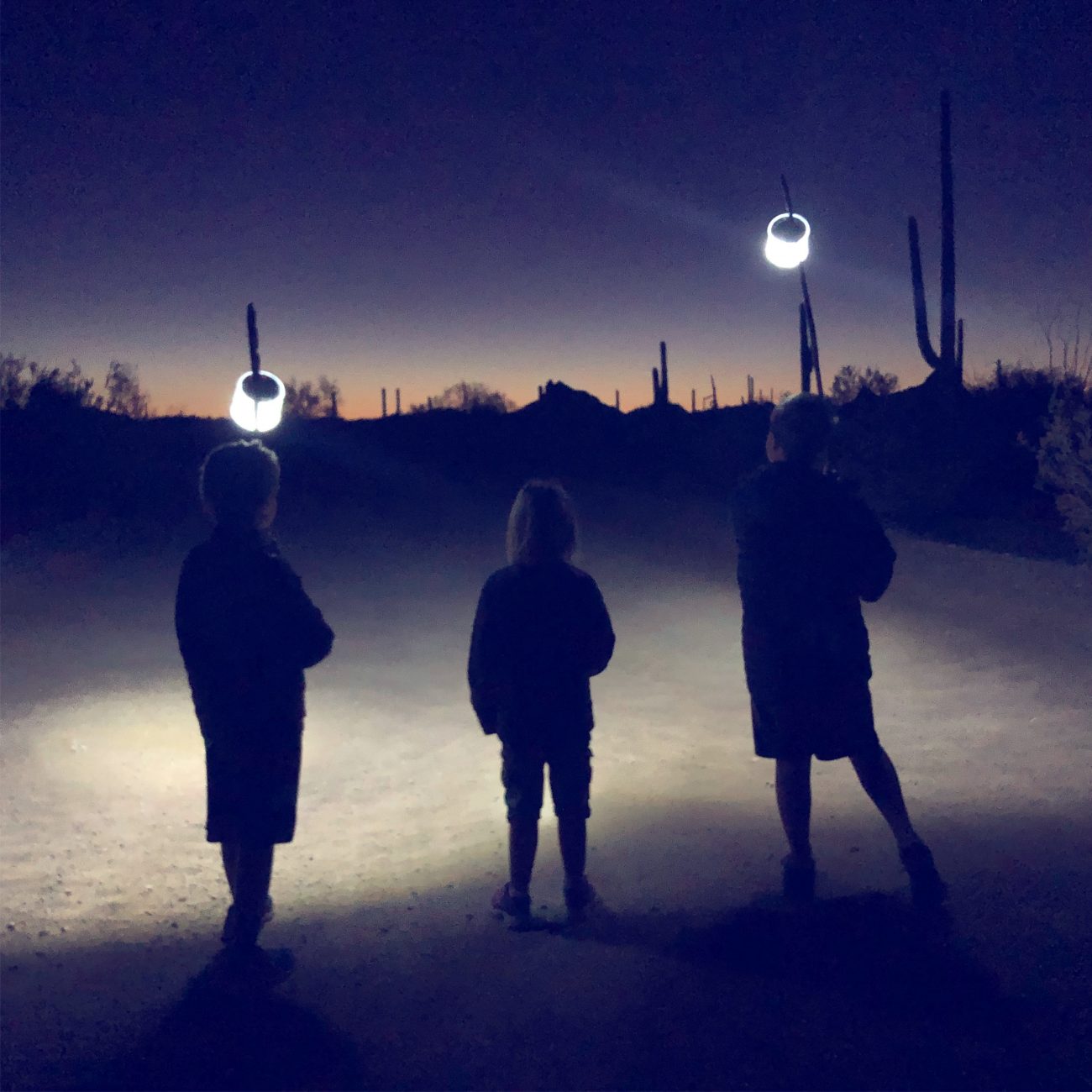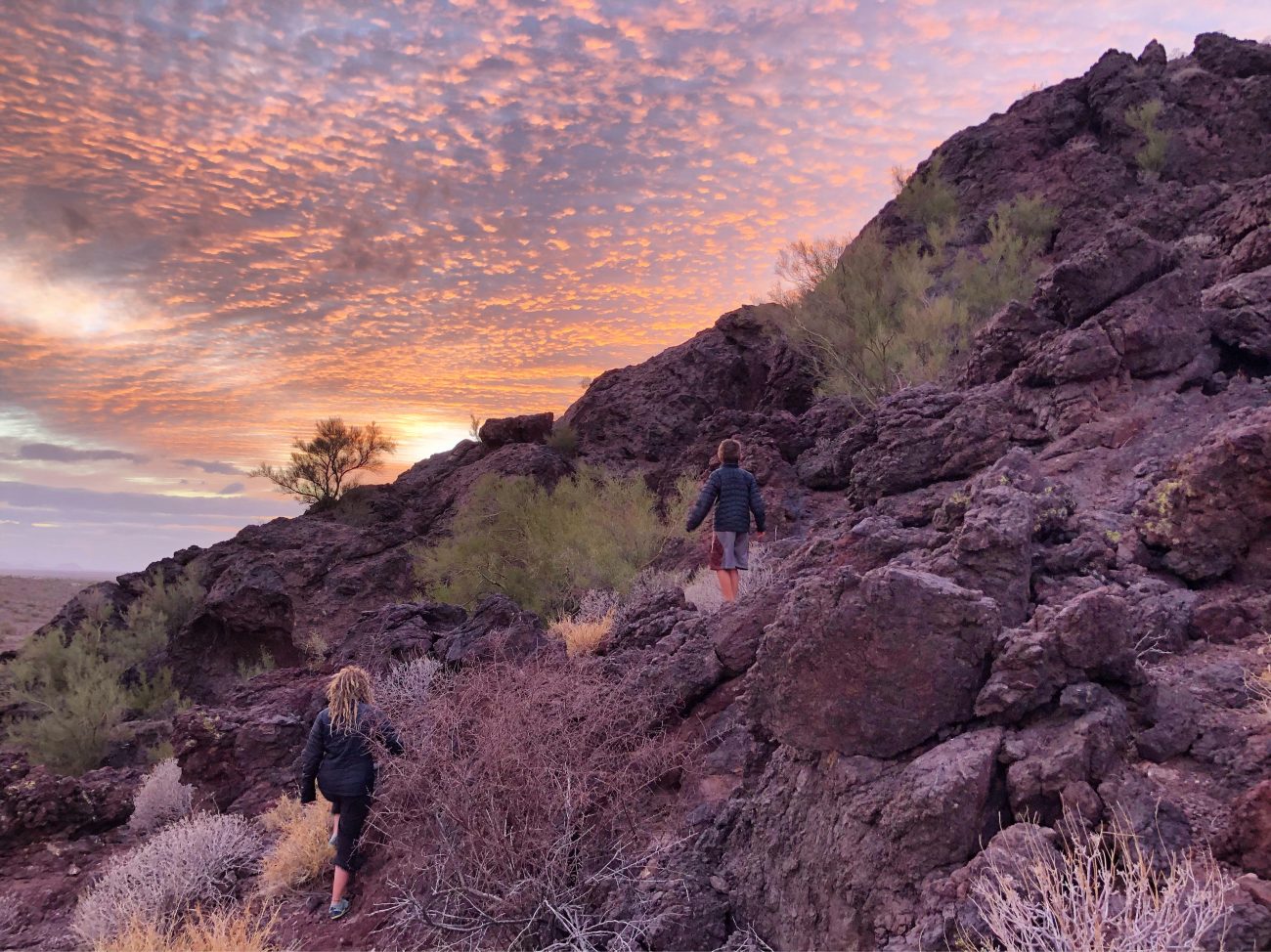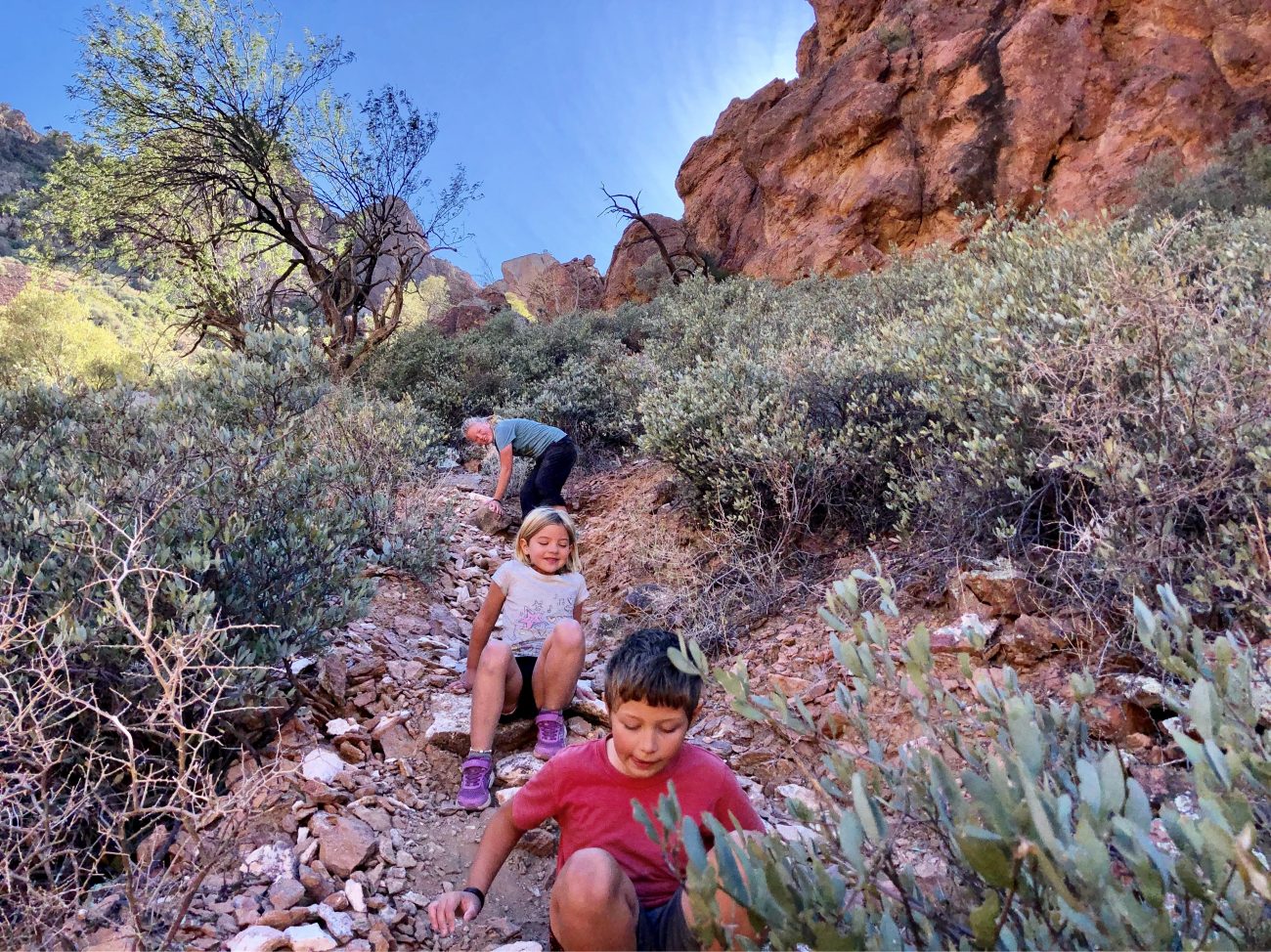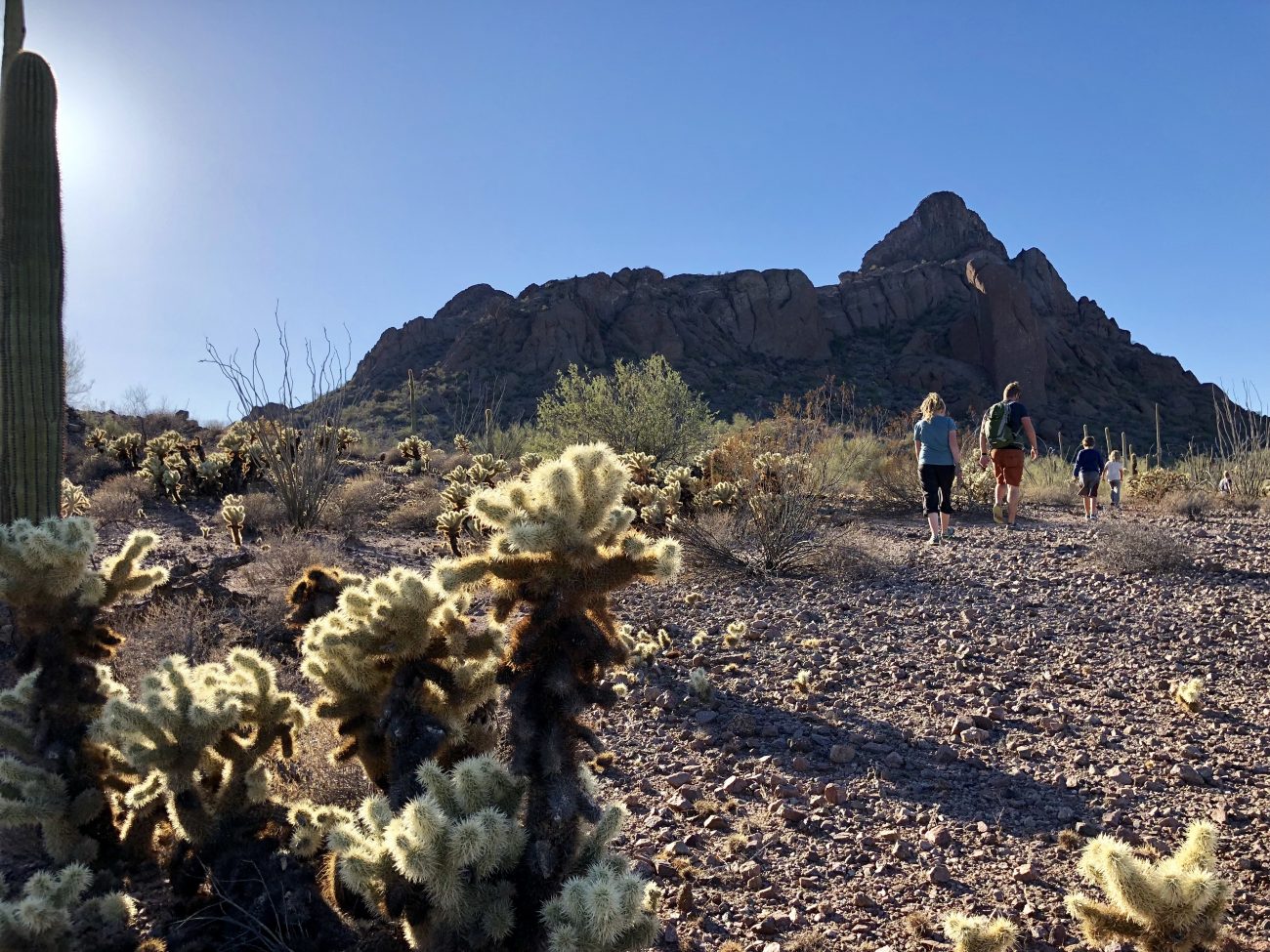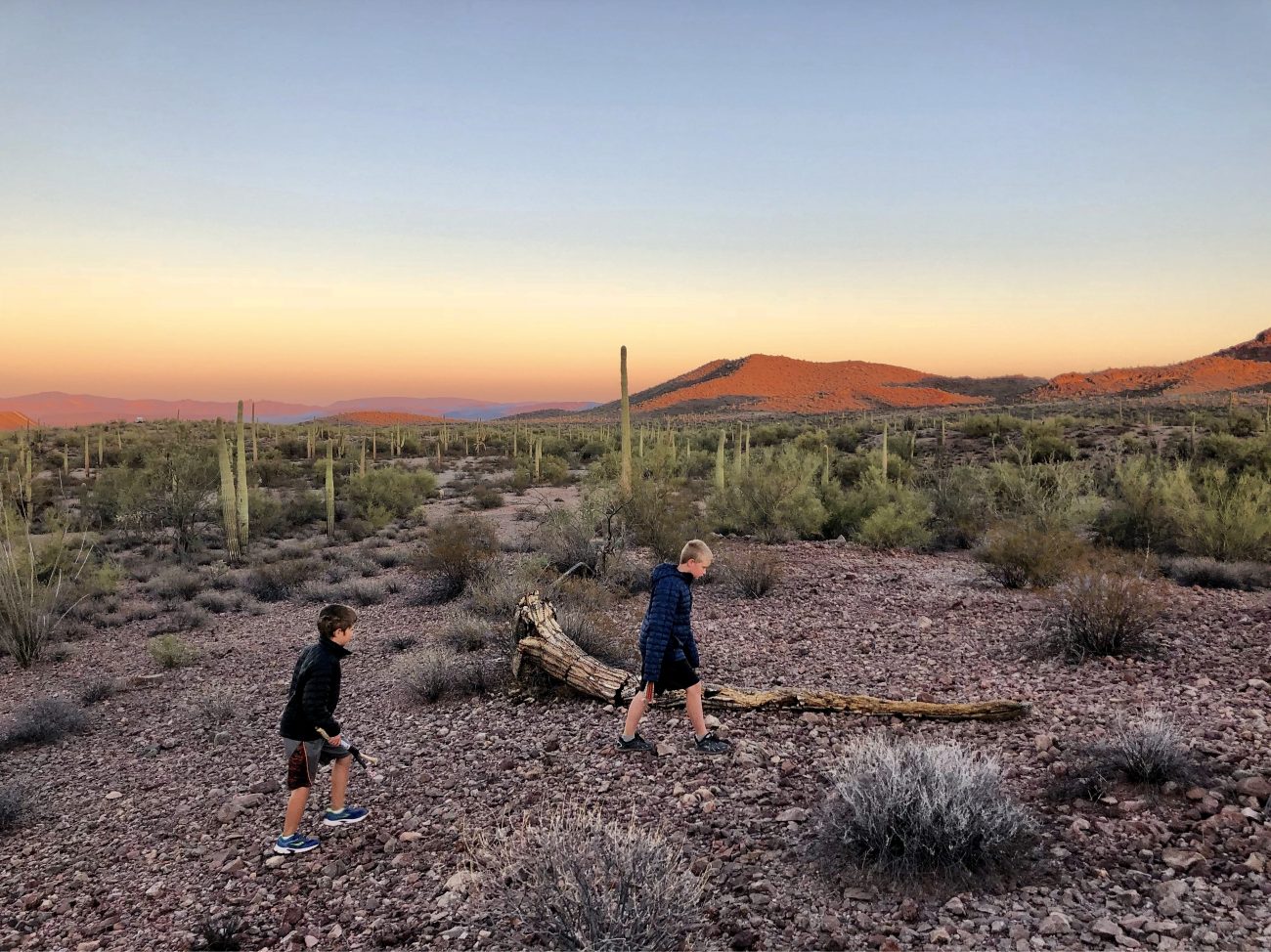 Willcox, AZ
We came here to shoot some video at Indian Breadrocks, and of course got sucked in by the "there's no trail but lots of rocks to climb" adventure of it all. Unique rock formations are our kryptonite. For real.
Speaking of rock formations that will blow you away, Chiricahua National Monument is right down the road and oh.my.goodness. We only had an afternoon here, but it left an impression. Can't wait to go back!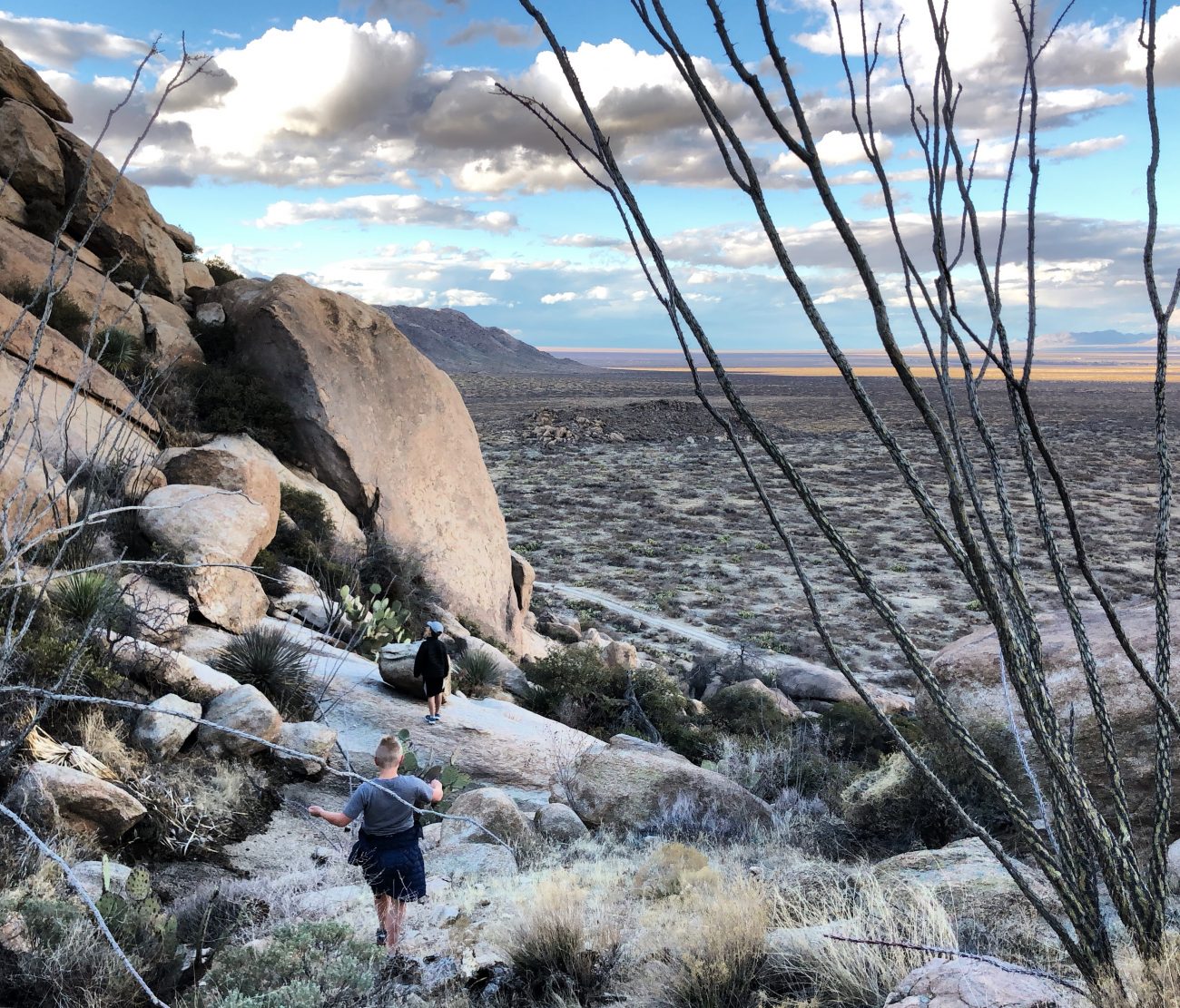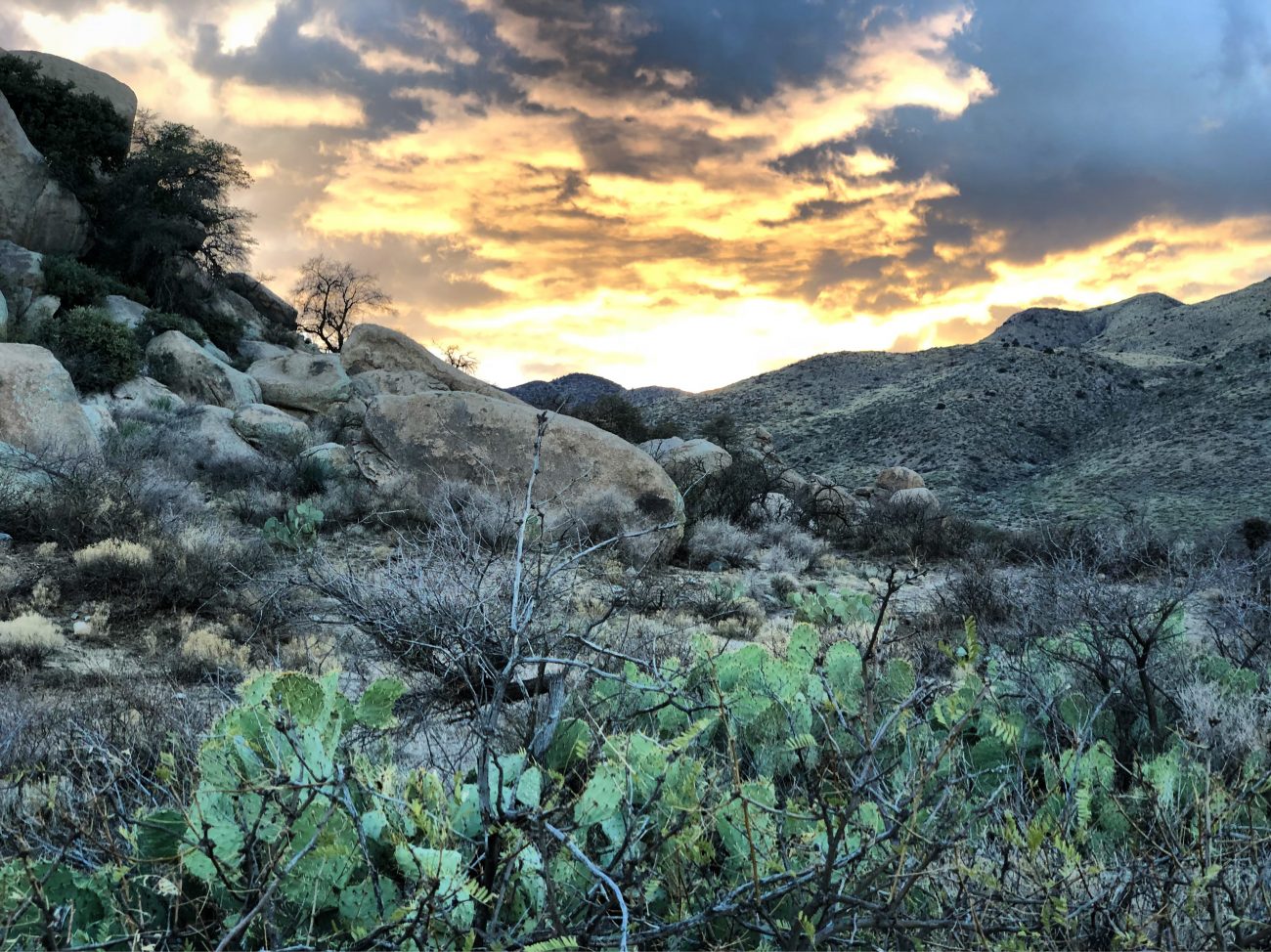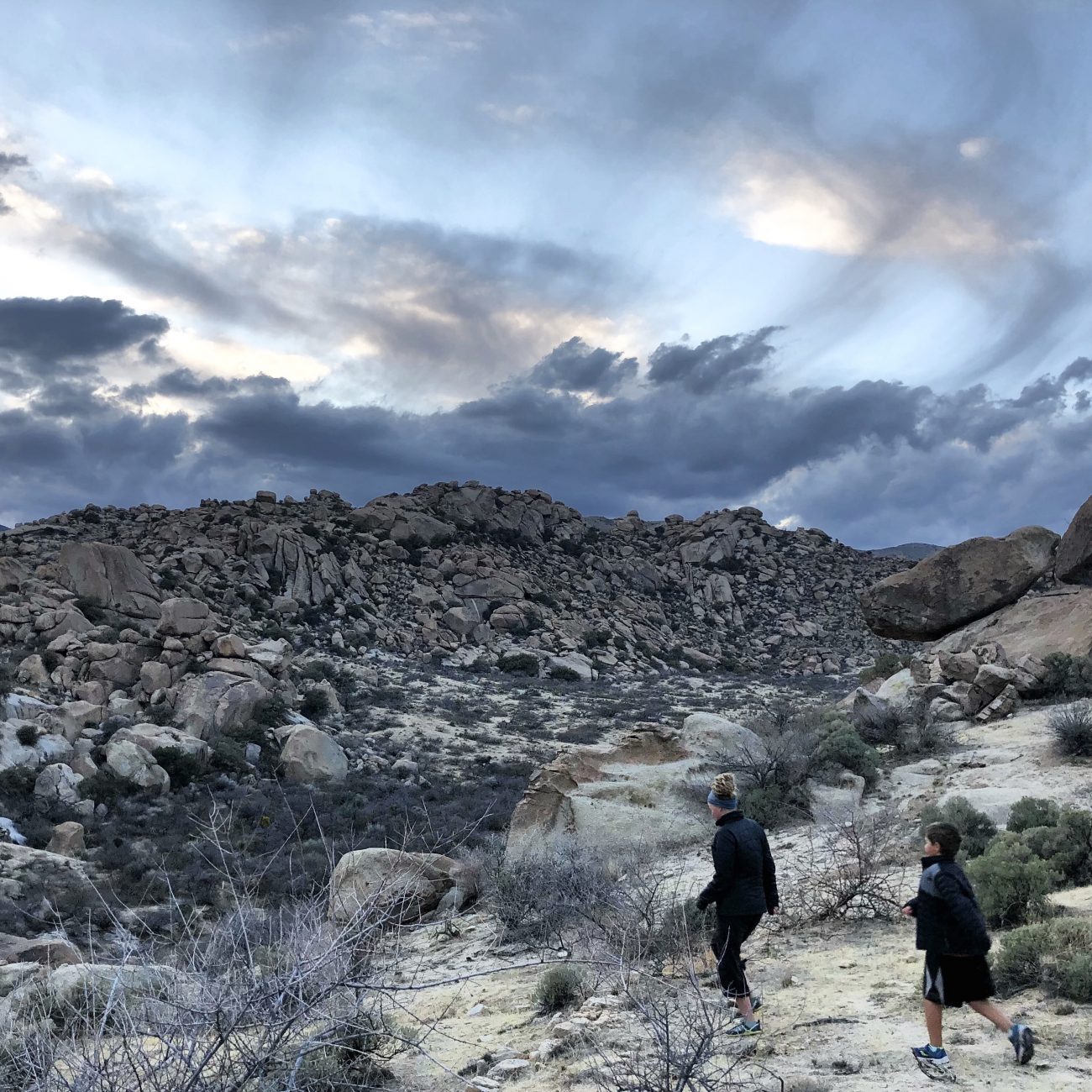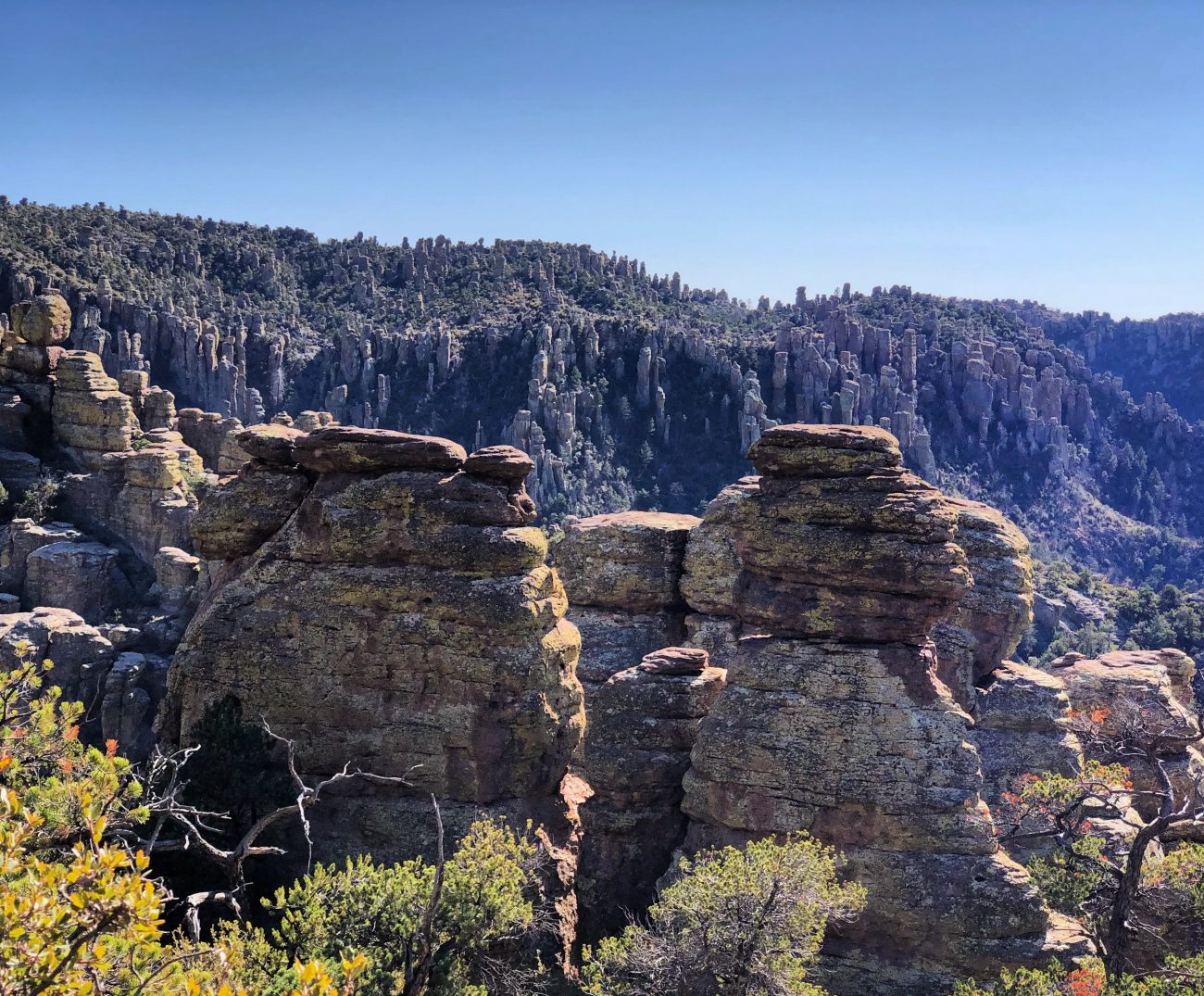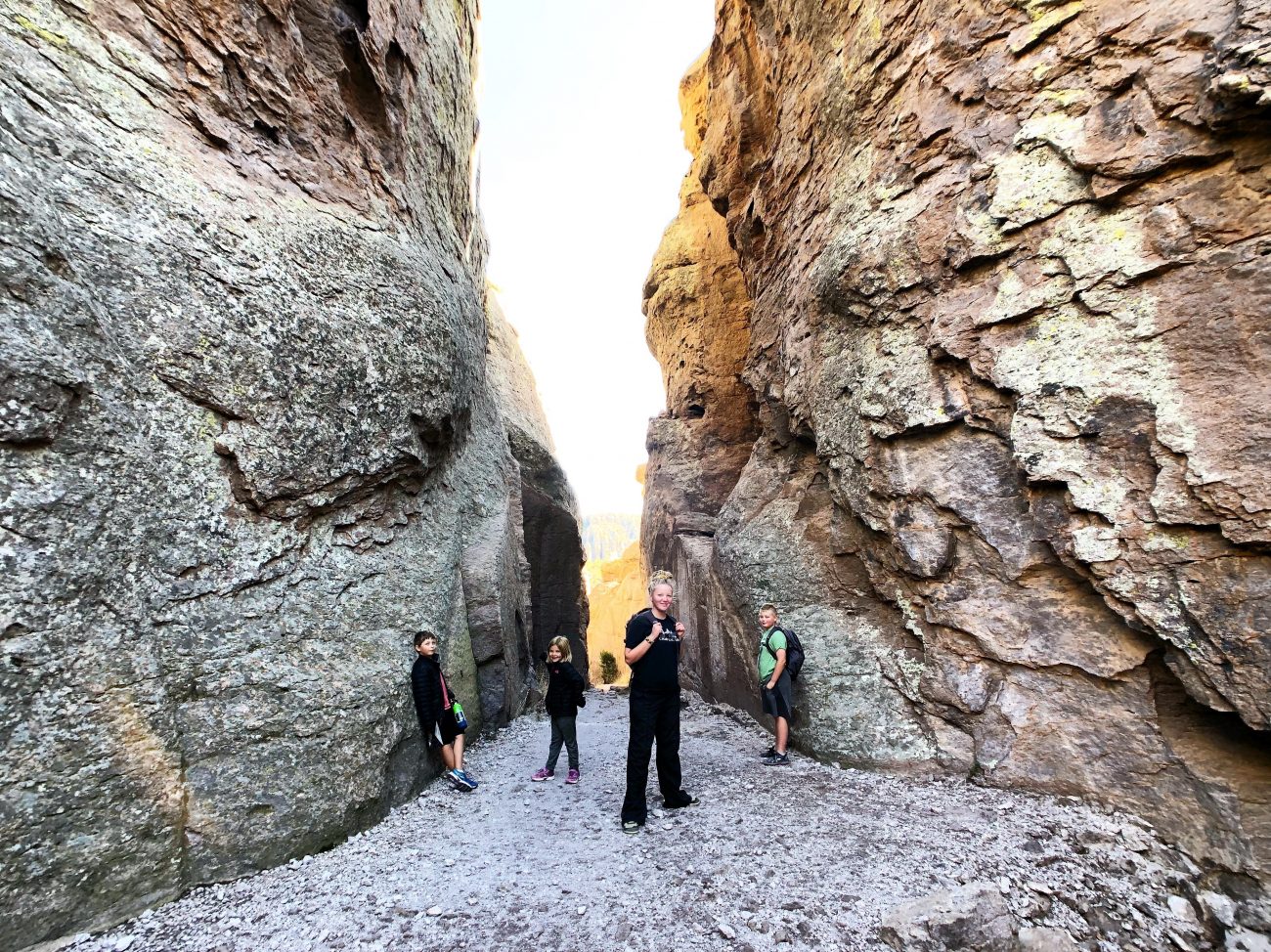 Alamogordo, NM
The Dog Canyon Trail at Oliver Lee Memorial State Park is truly epic. I haven't officially finished it yet, but the kids were finally old enough to take them about halfway up and the views were spectacular.
Down the road is the popular White Sands National Monument. We opted to tent camp overnight and got our hike in for the day lugging loads of gear through the deep gypsum sand. I think we prefer solid ground to sand!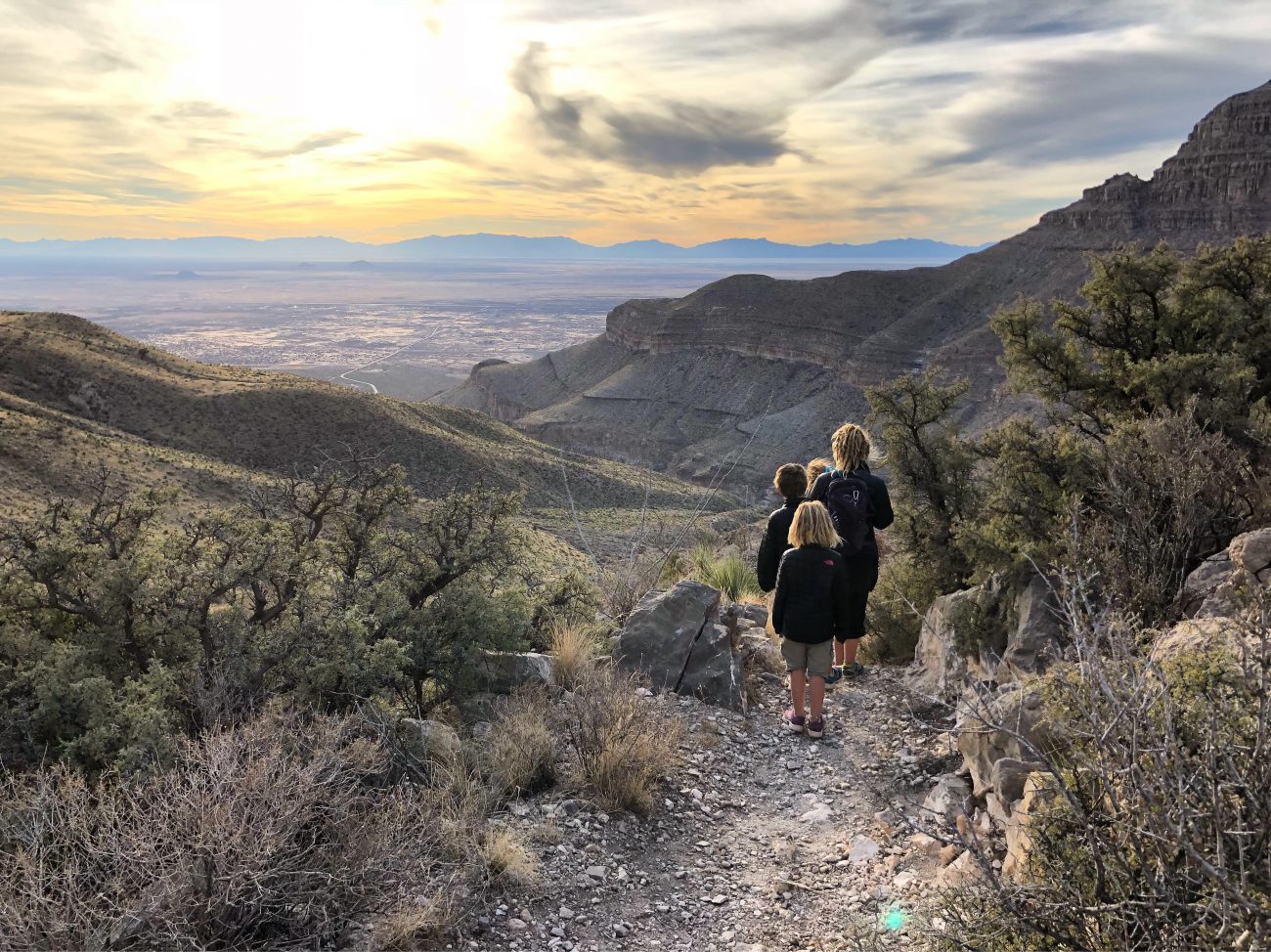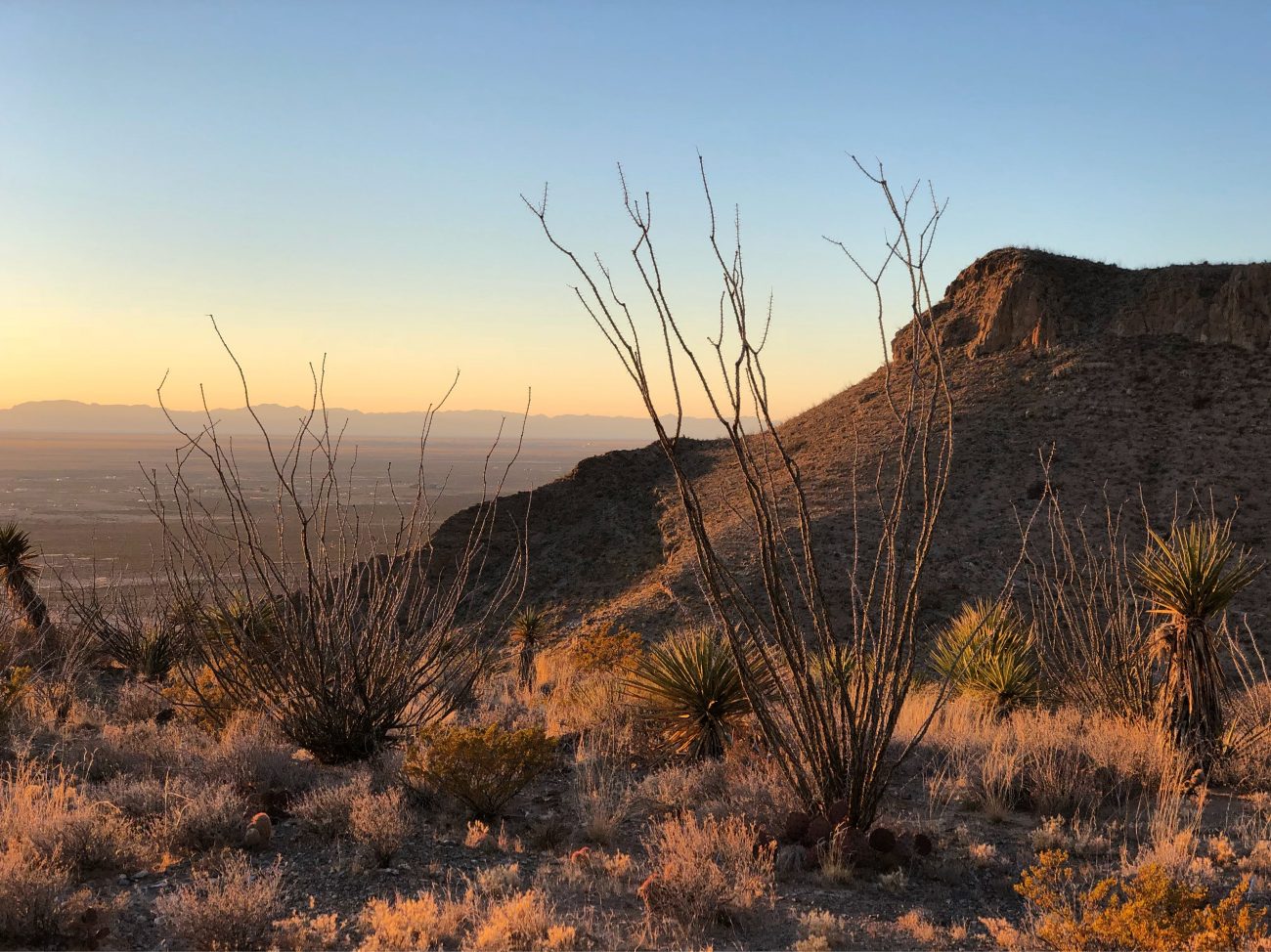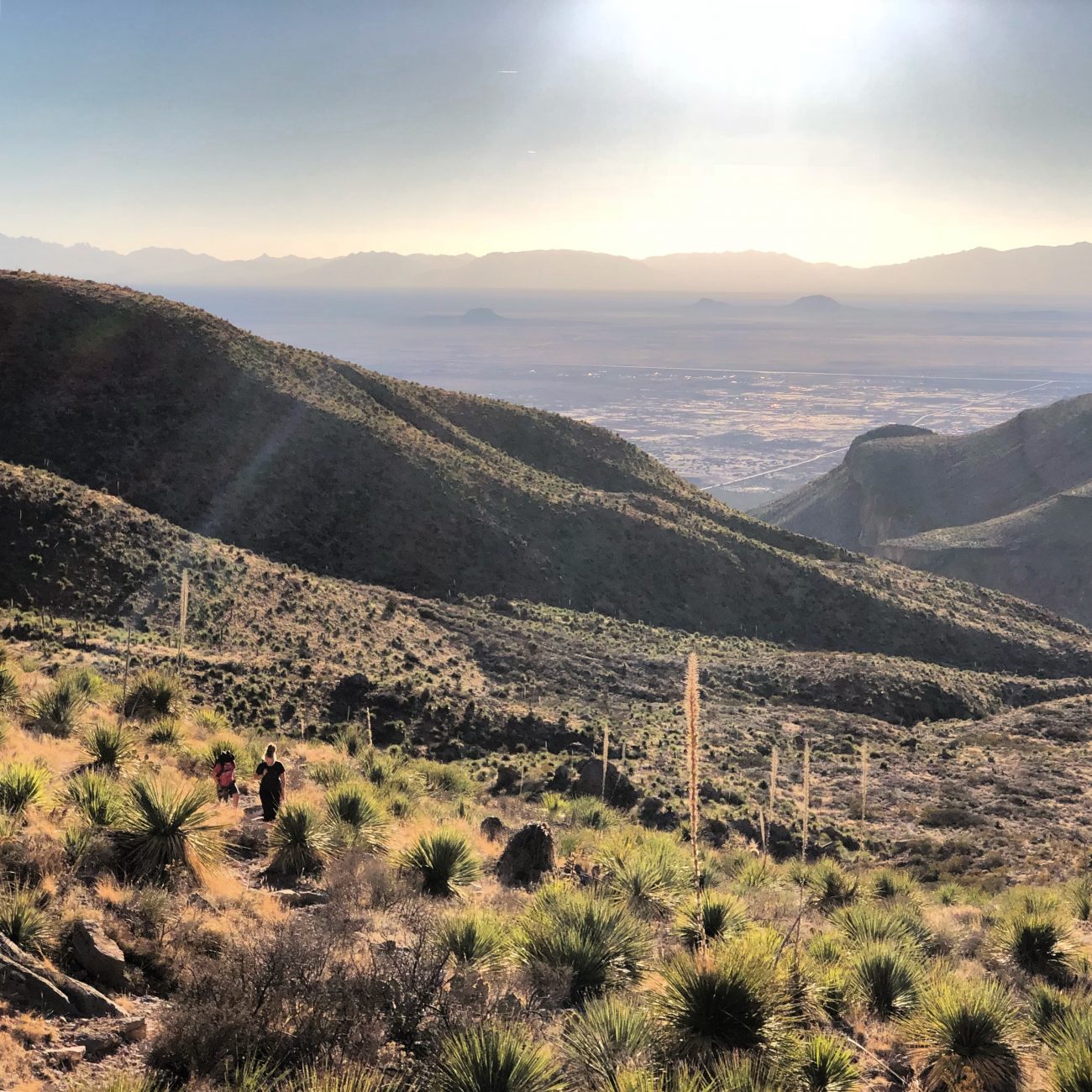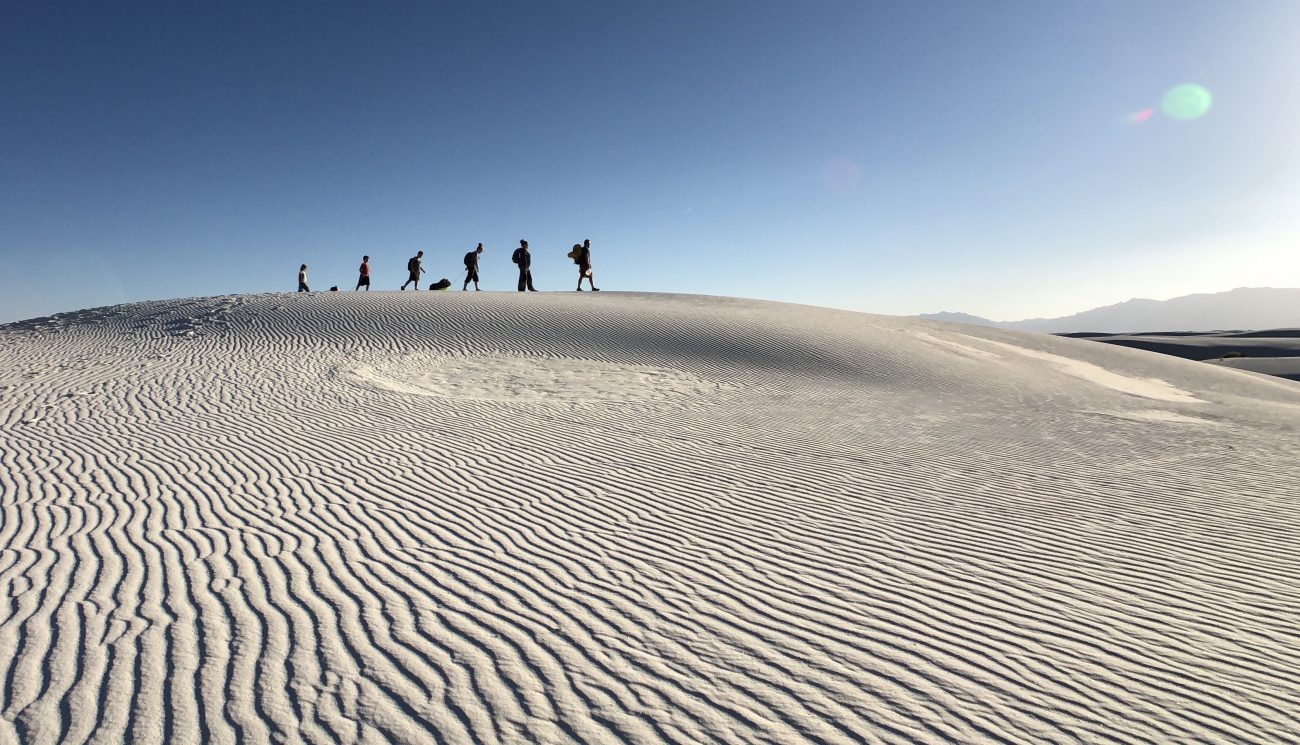 Las Cruces, NM
Moving along, we hopped on over to Las Cruces where we enjoyed beautiful hikes on both sides of the Organ Mountains at Dripping Springs Natural Area and Aguirre Springs National Recreation Area.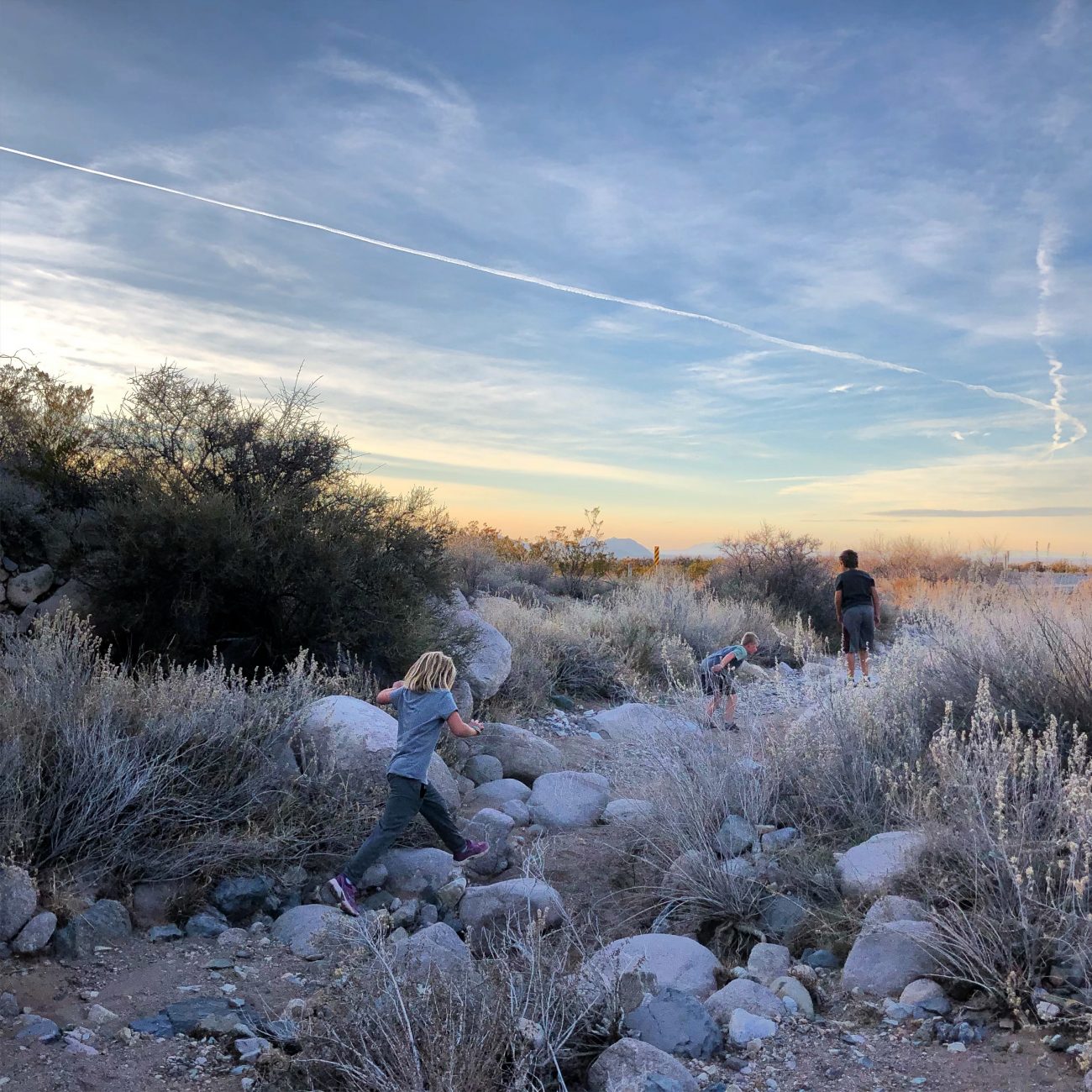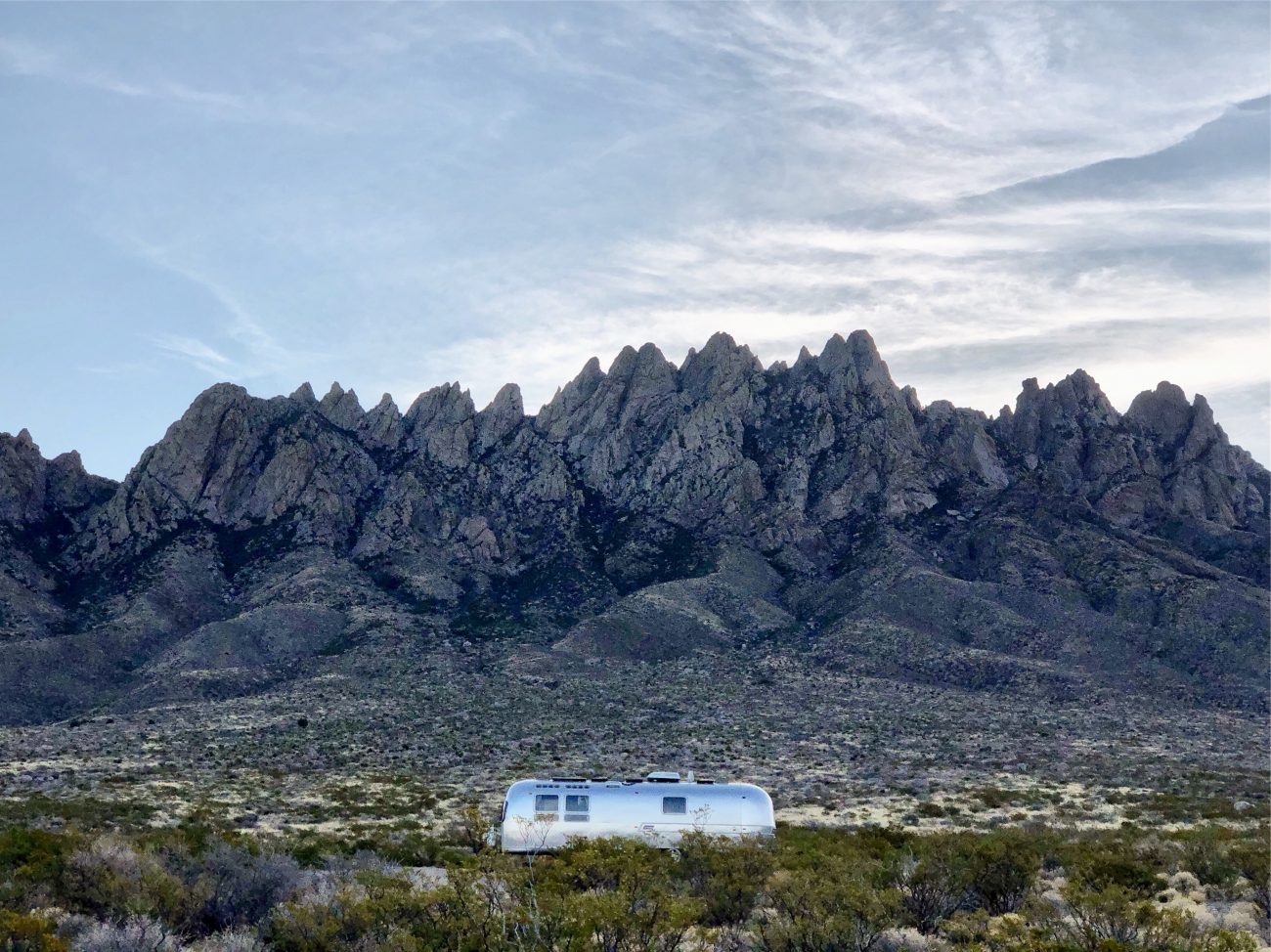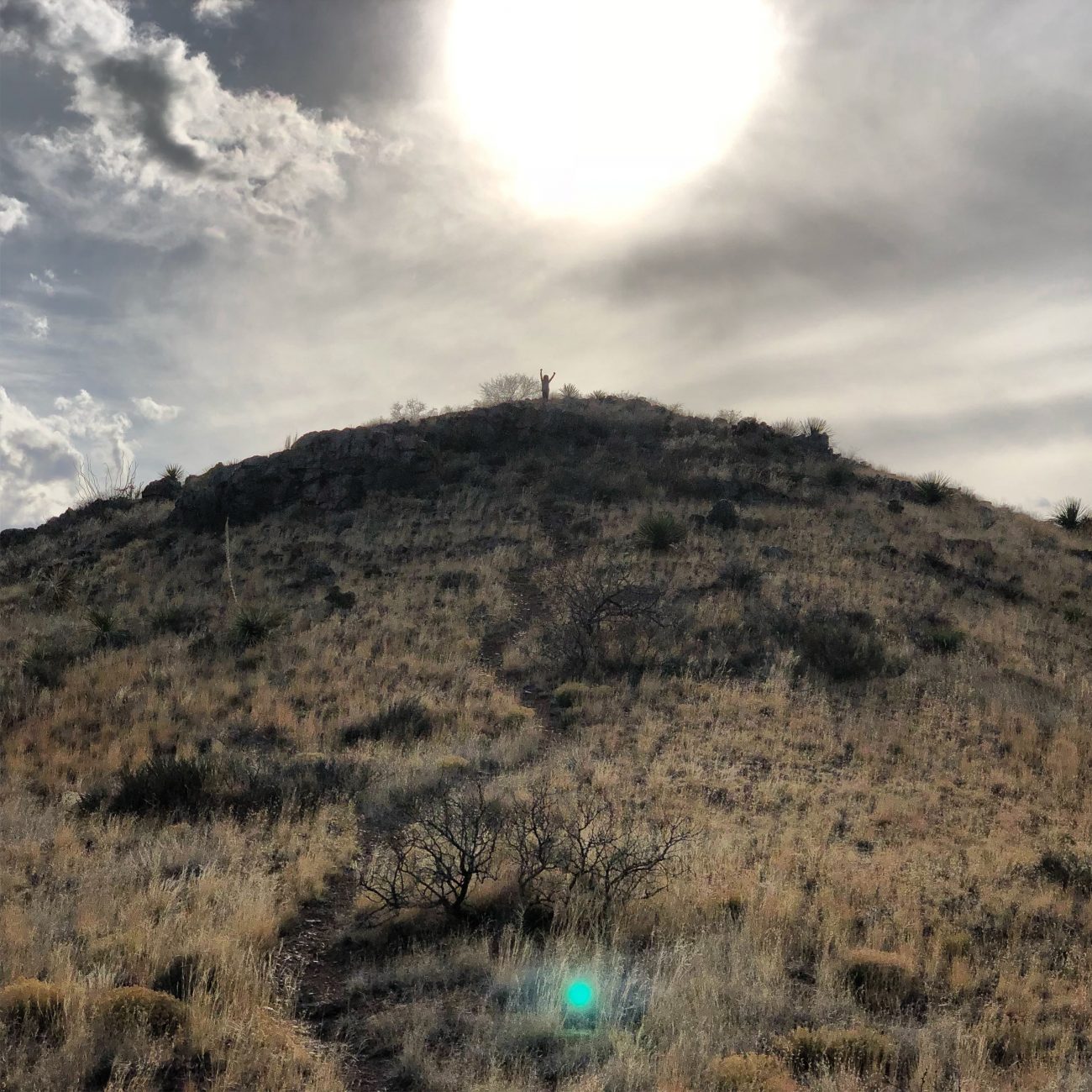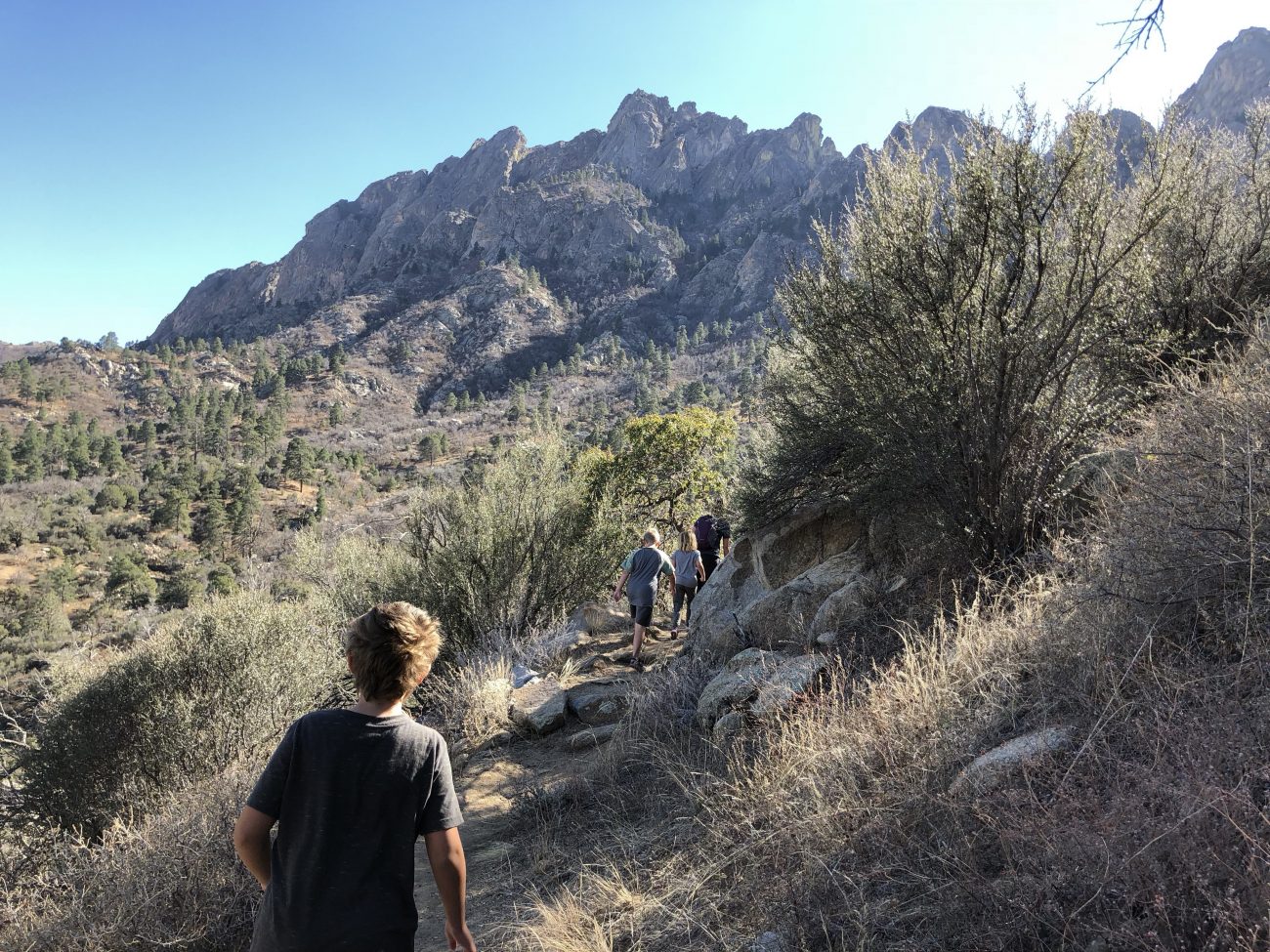 Carlsbad, NM
Besides the amazing caverns here, we loved finding Sitting Bull Falls - a beautiful little waterfall oasis in the middle of the desert.
While we were there, we jumped across the state line to Guadalupe National Park and loved the rock scrambling and unique canyons.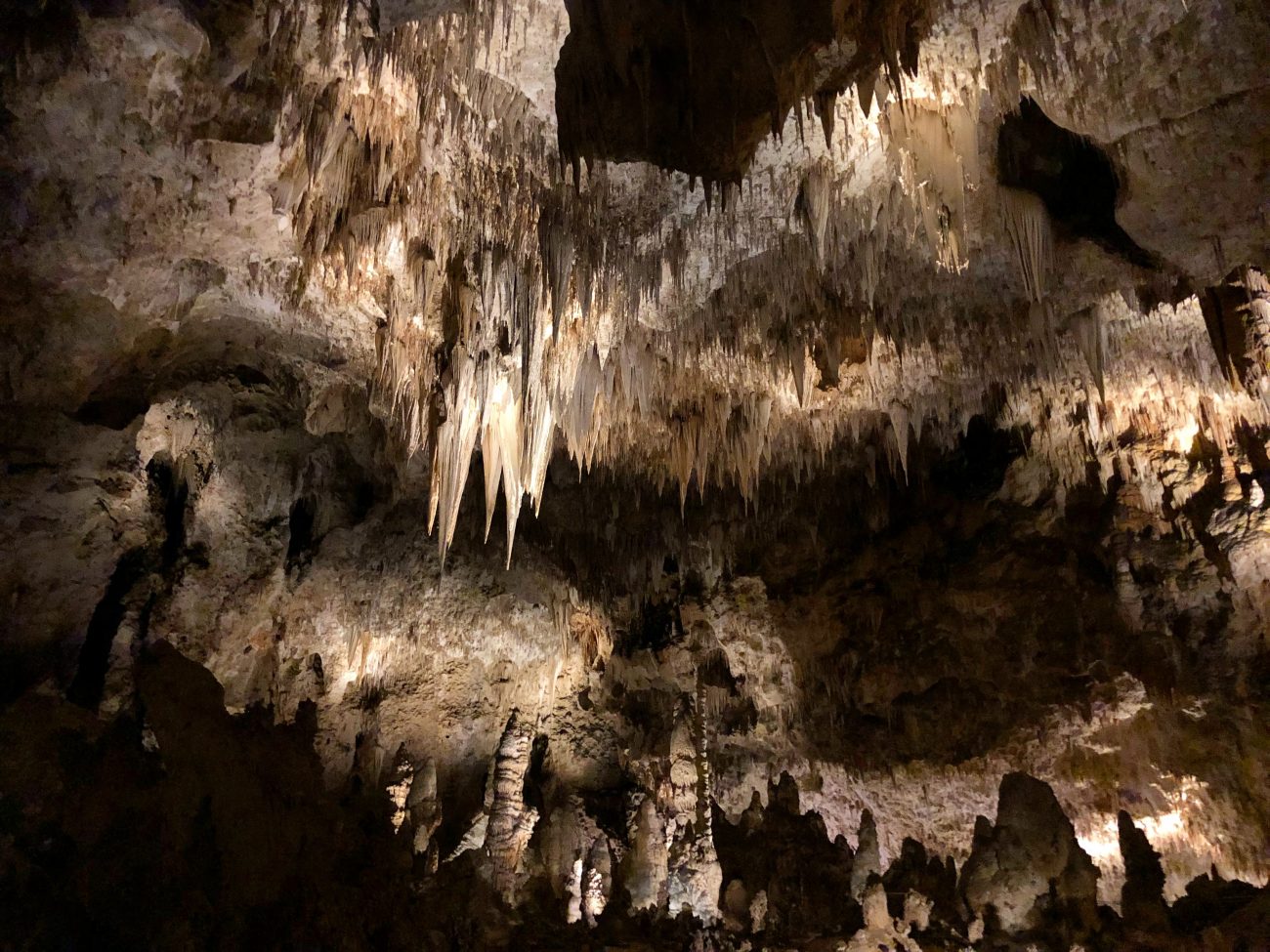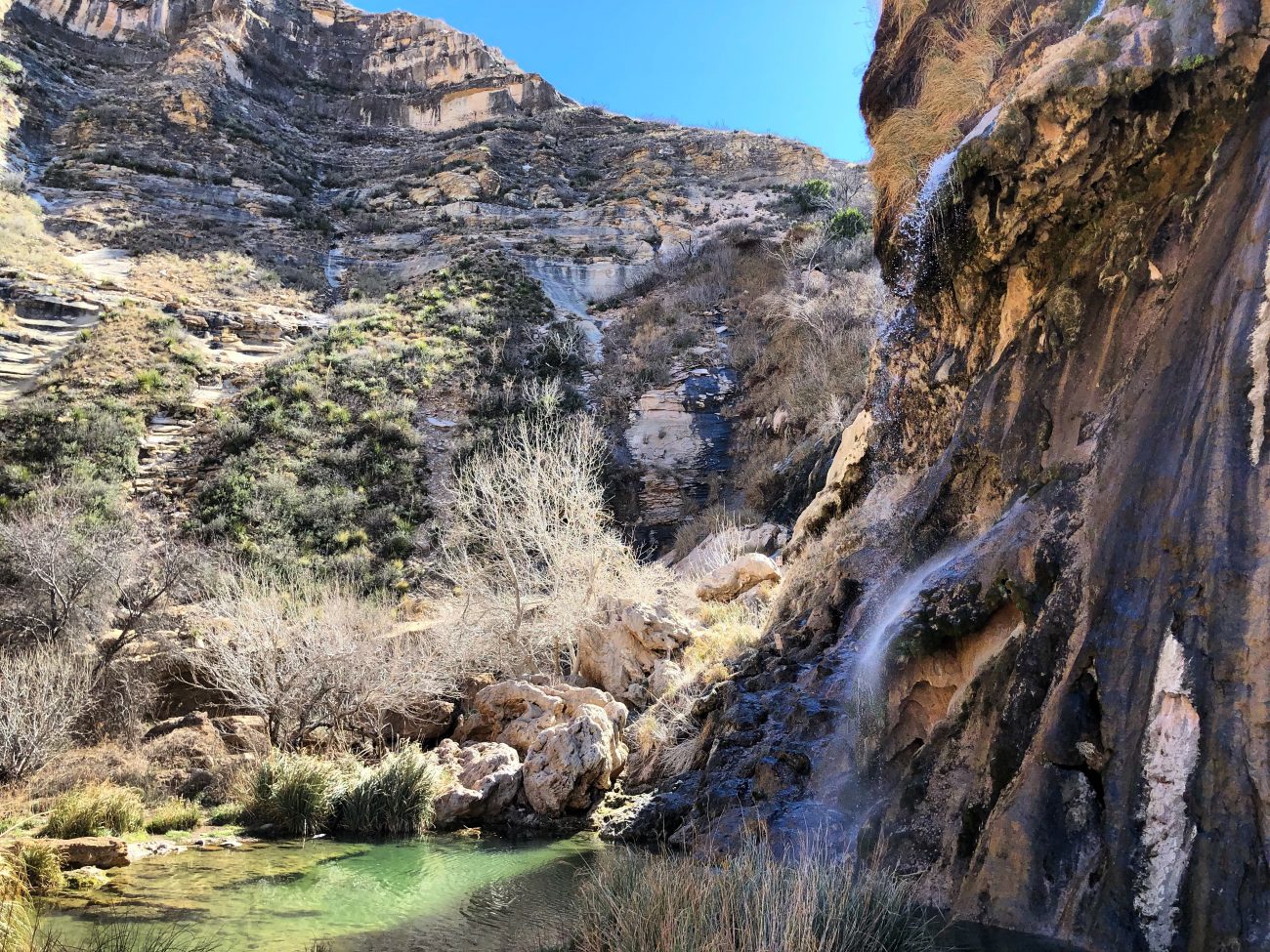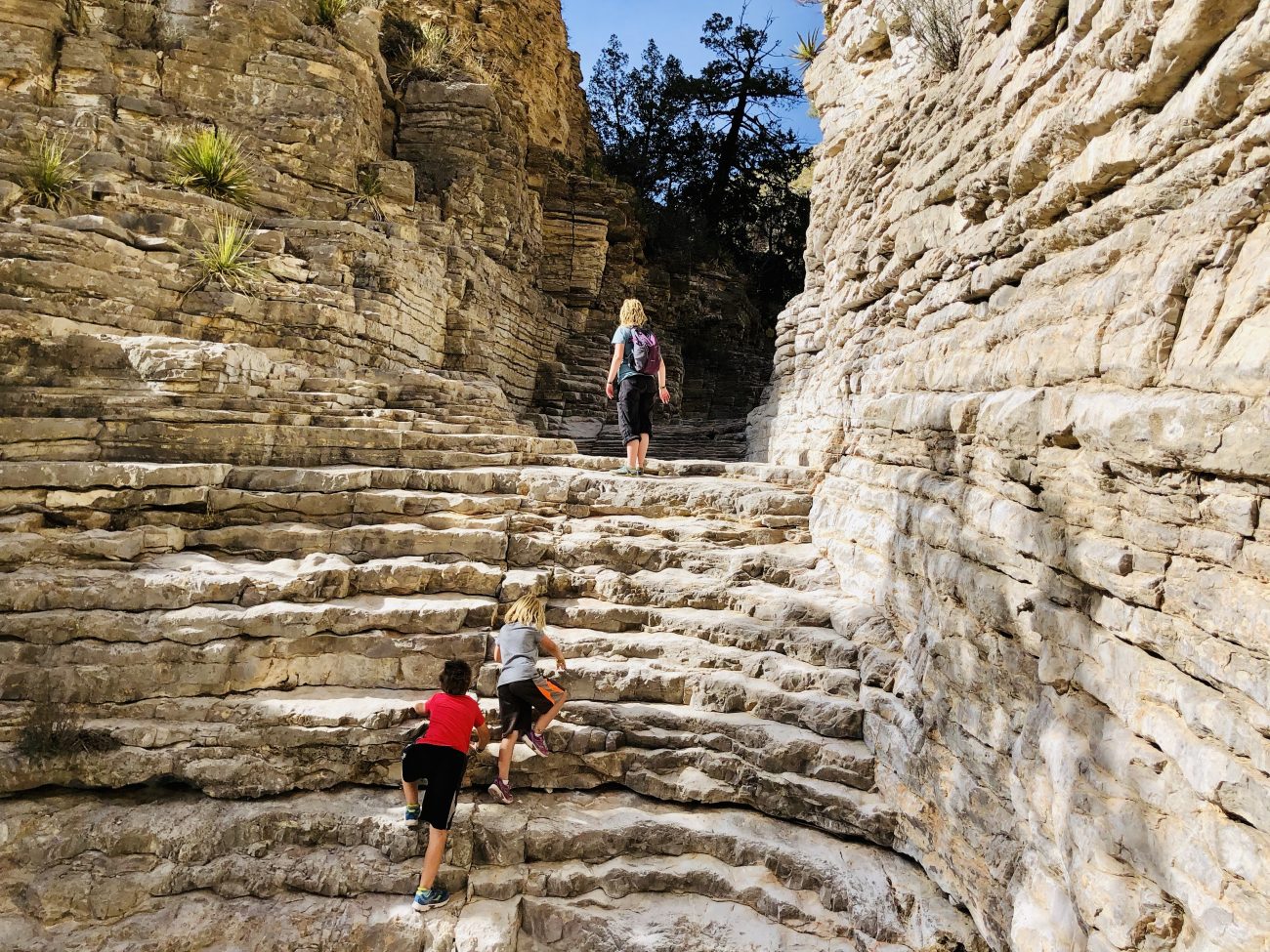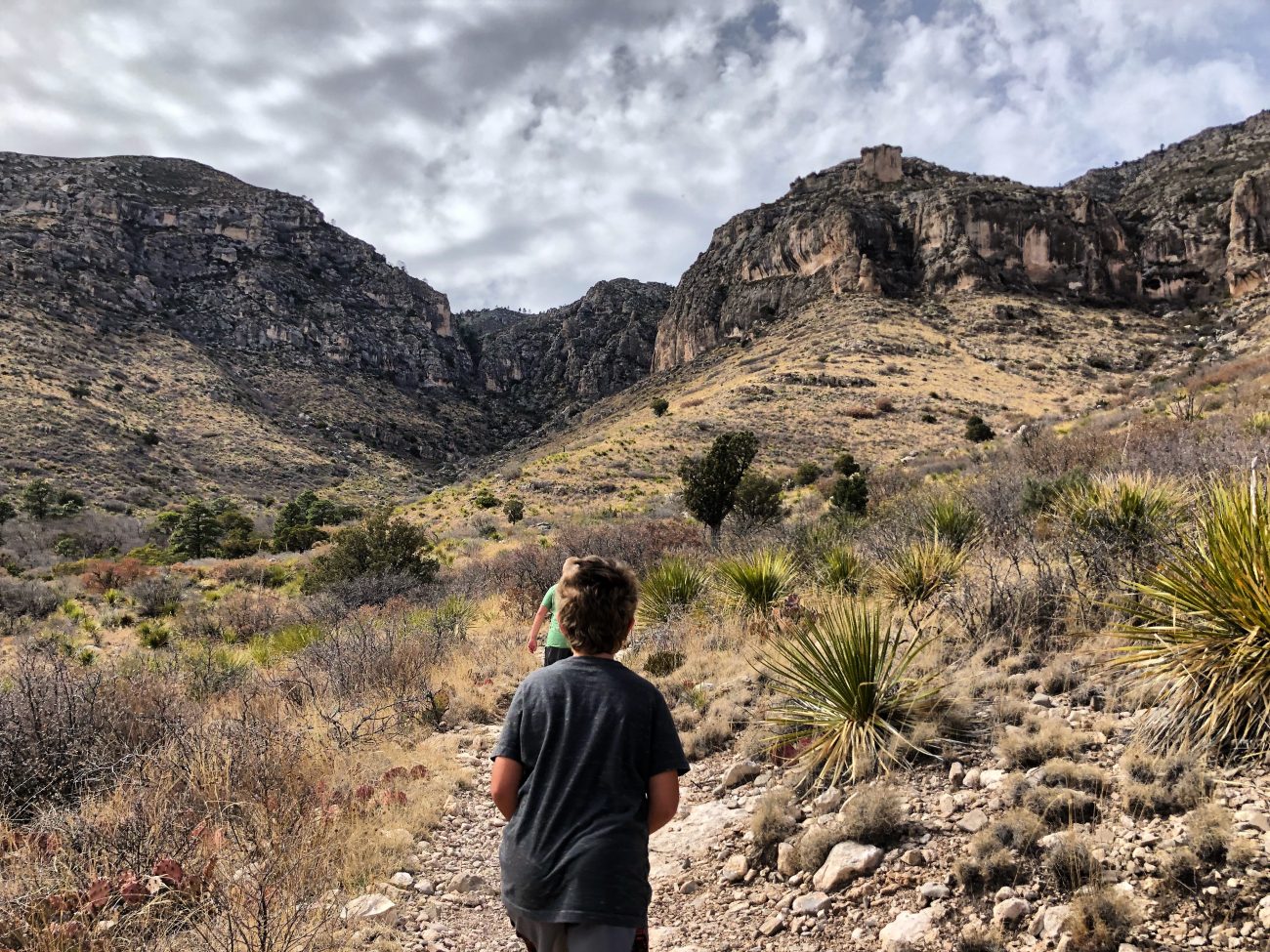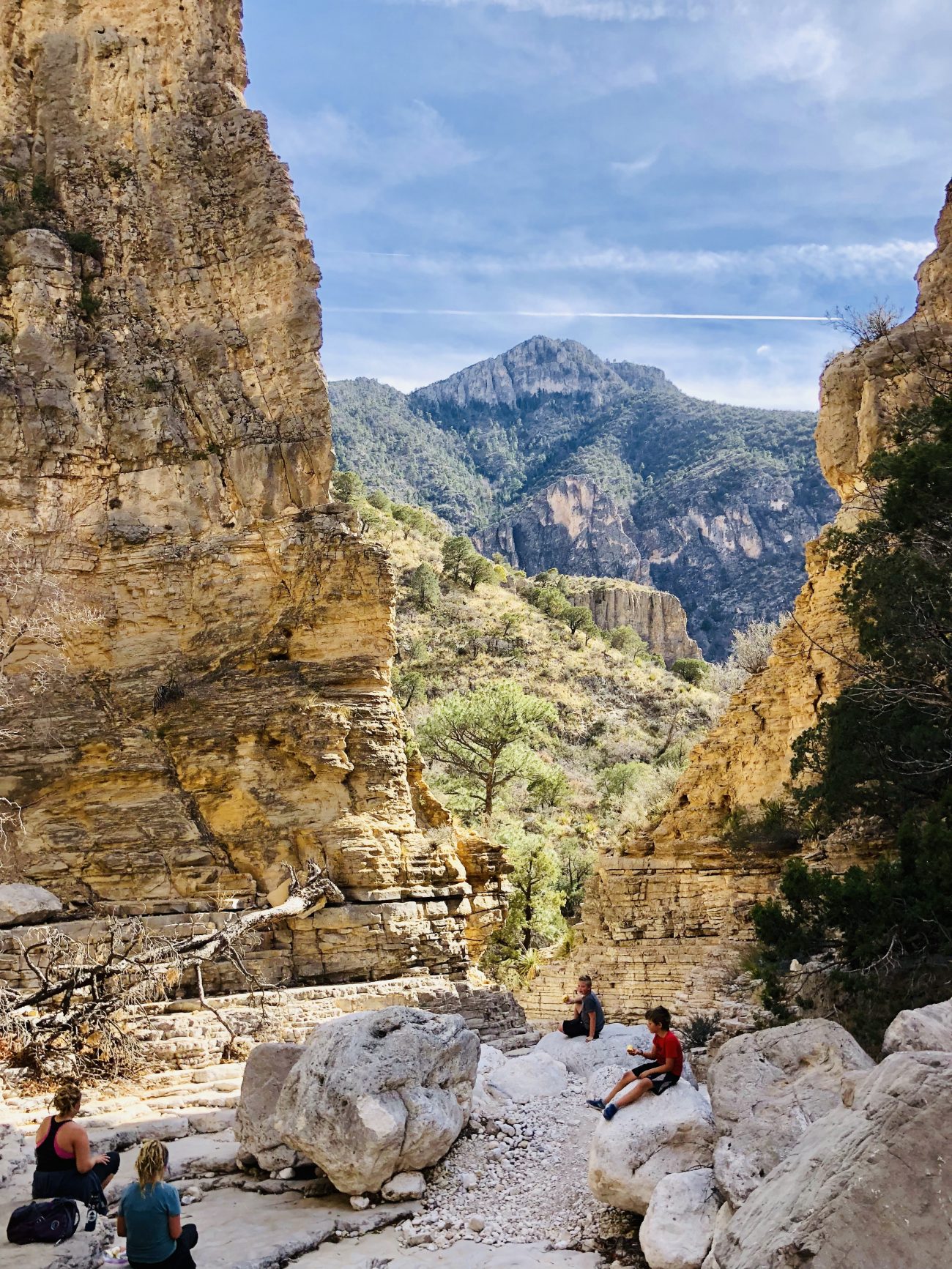 Texas
I know, Texas is big, but we moved through the whole state quickly on the way to see family back East. Jumping from one State Park to the next, our hikes started moving away from the mountains and to grassy plains, lakes, and beaches.
A few of our favorites: McKinney Falls State Park, Mother Neff State Park, Big Lagoon State Park, and Galveston Island State Park.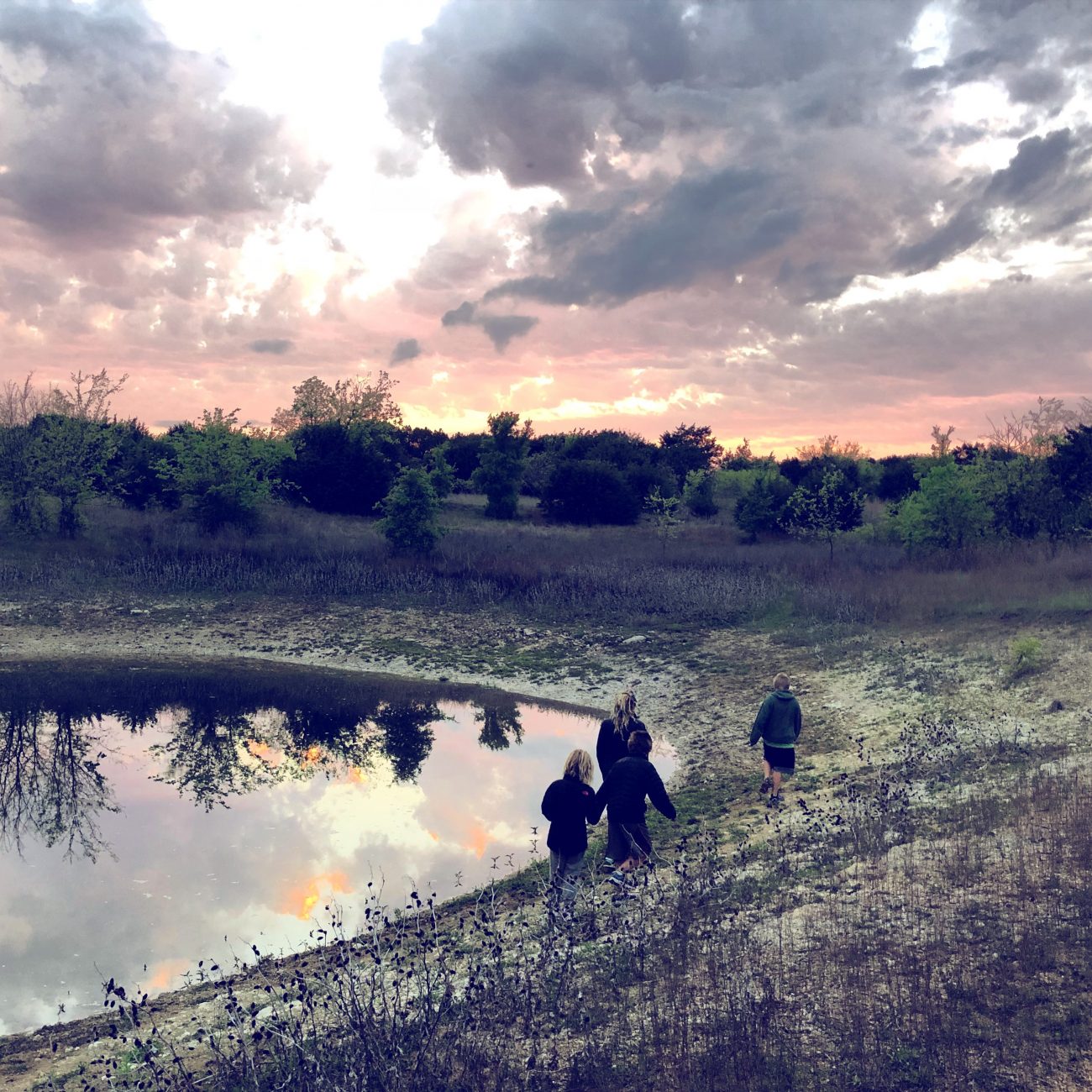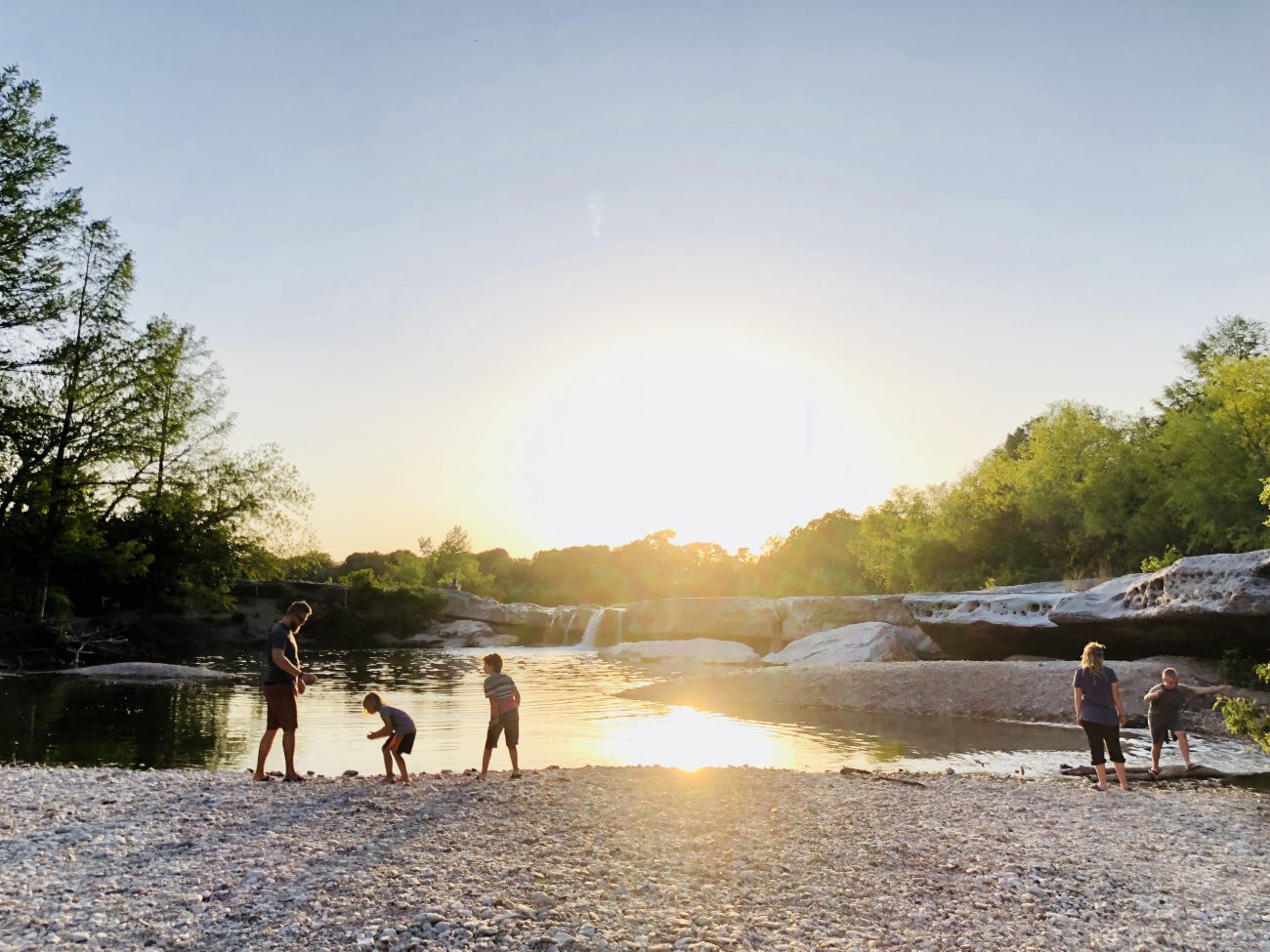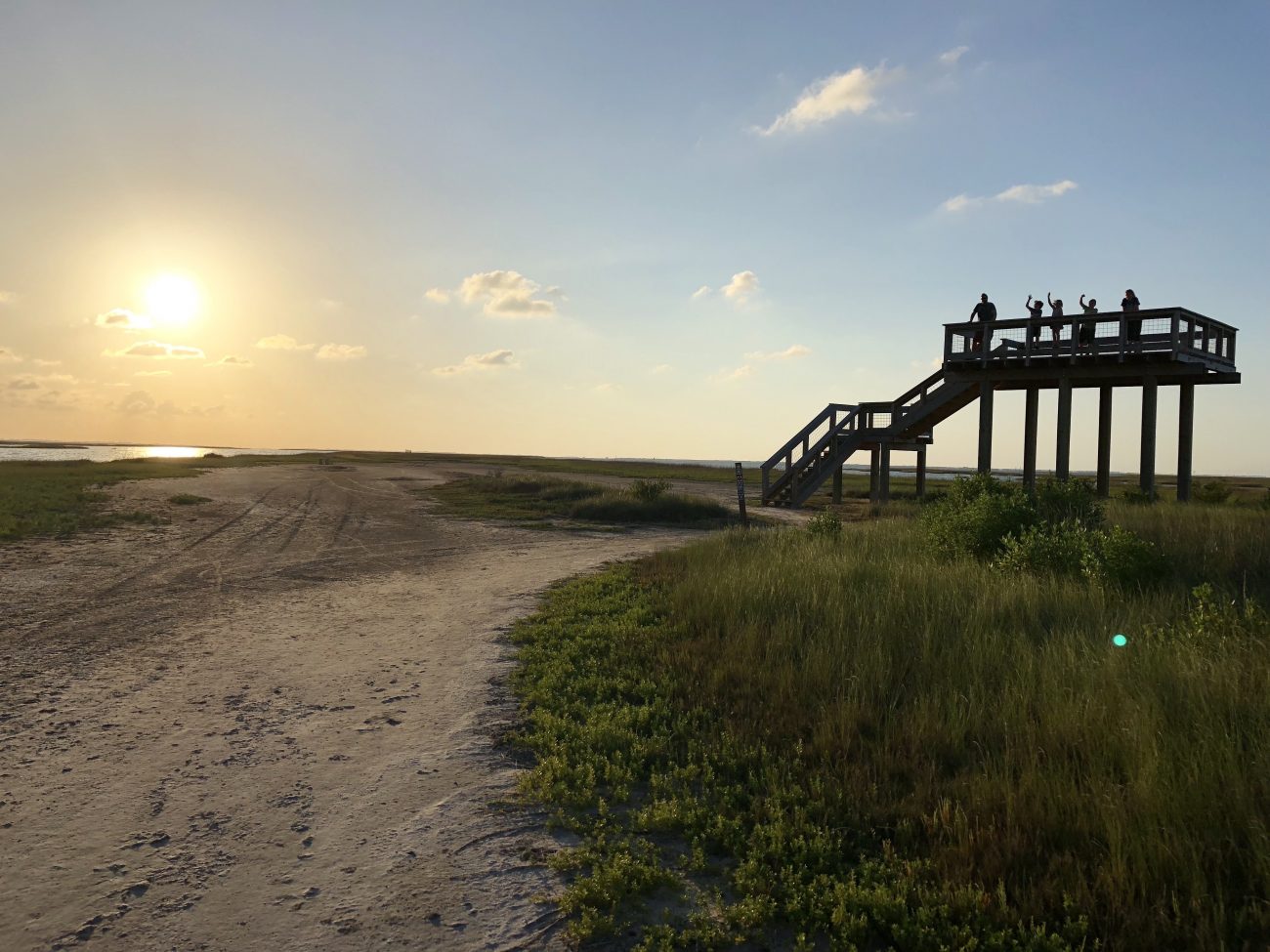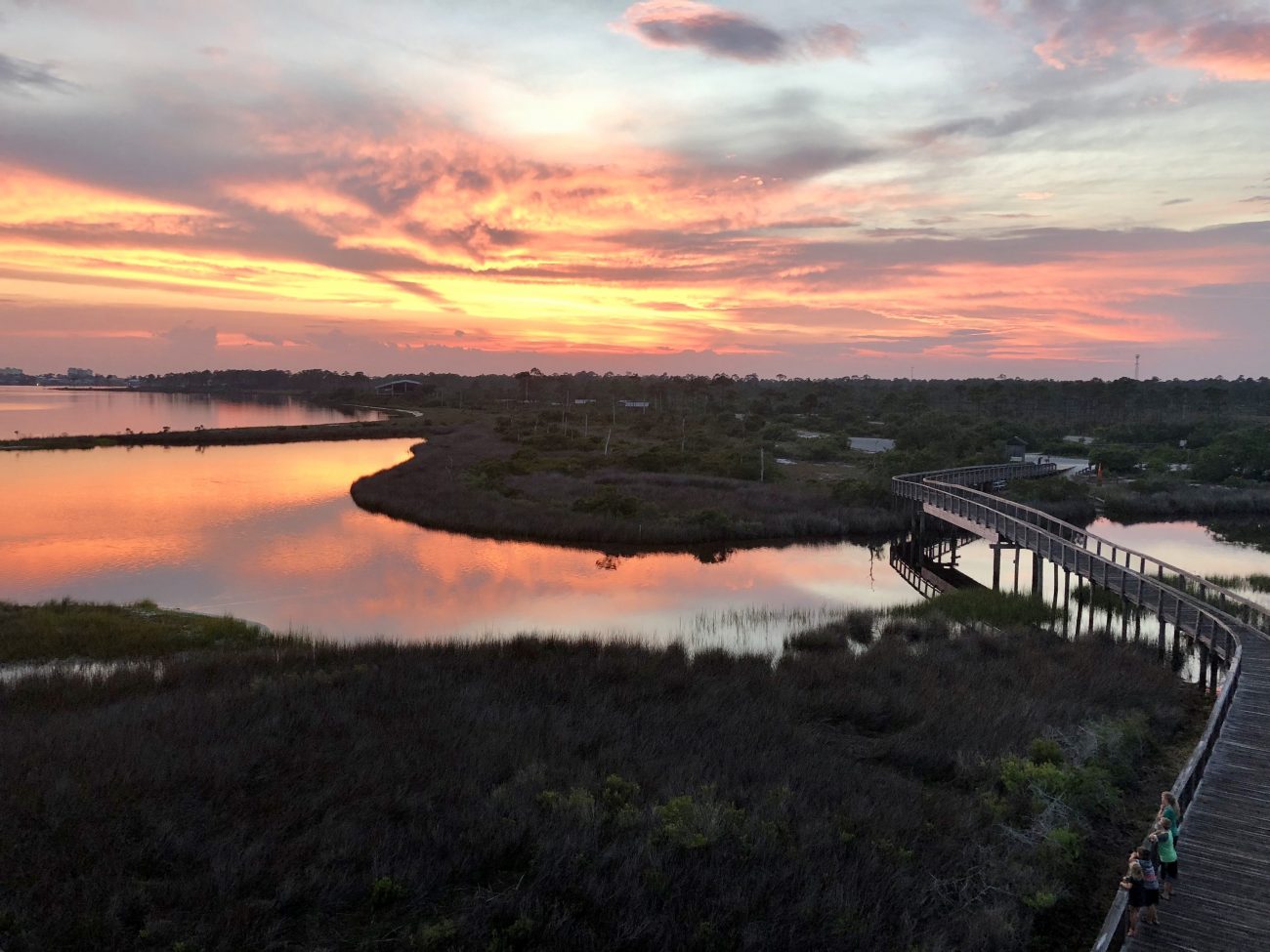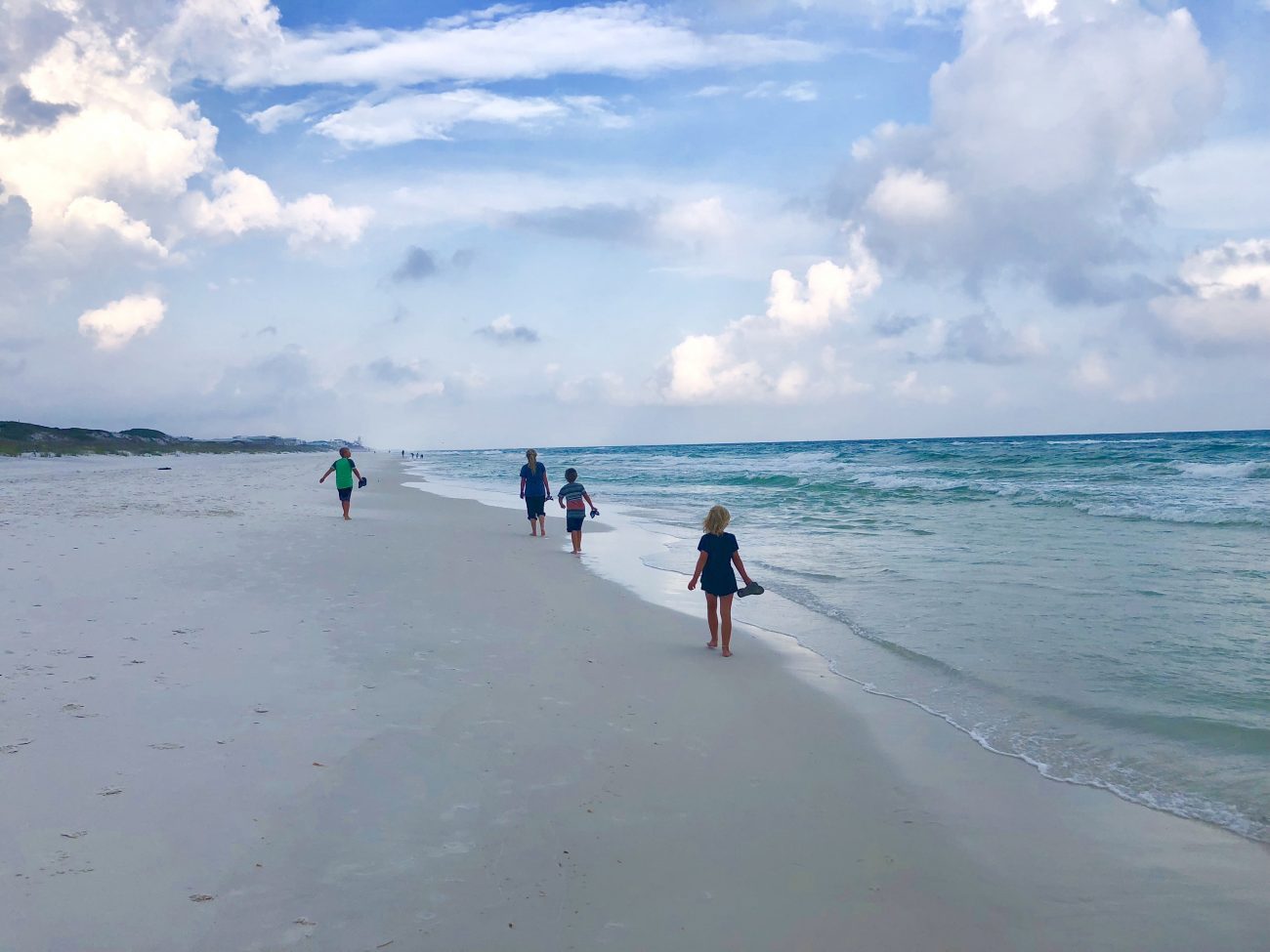 Tennessee
Turns out when you come to town to visit family in the middle of the hottest, muggiest summer they've had in years - you don't get much hiking done.
We managed to walk a bit at Ijams Nature Center, and Ashley took the older kids on a rad underwater cave hike up near Norris Dam. But that was about it!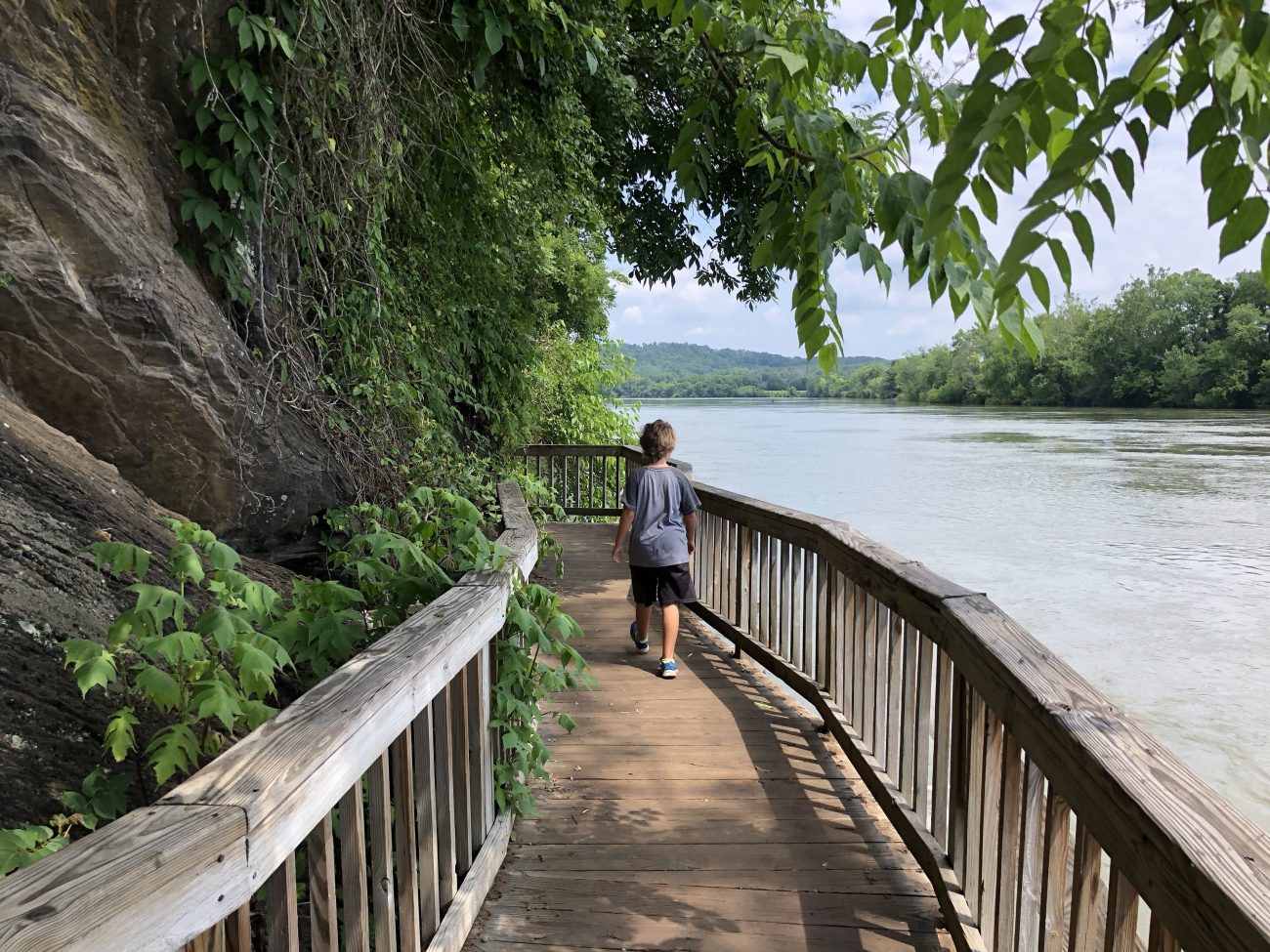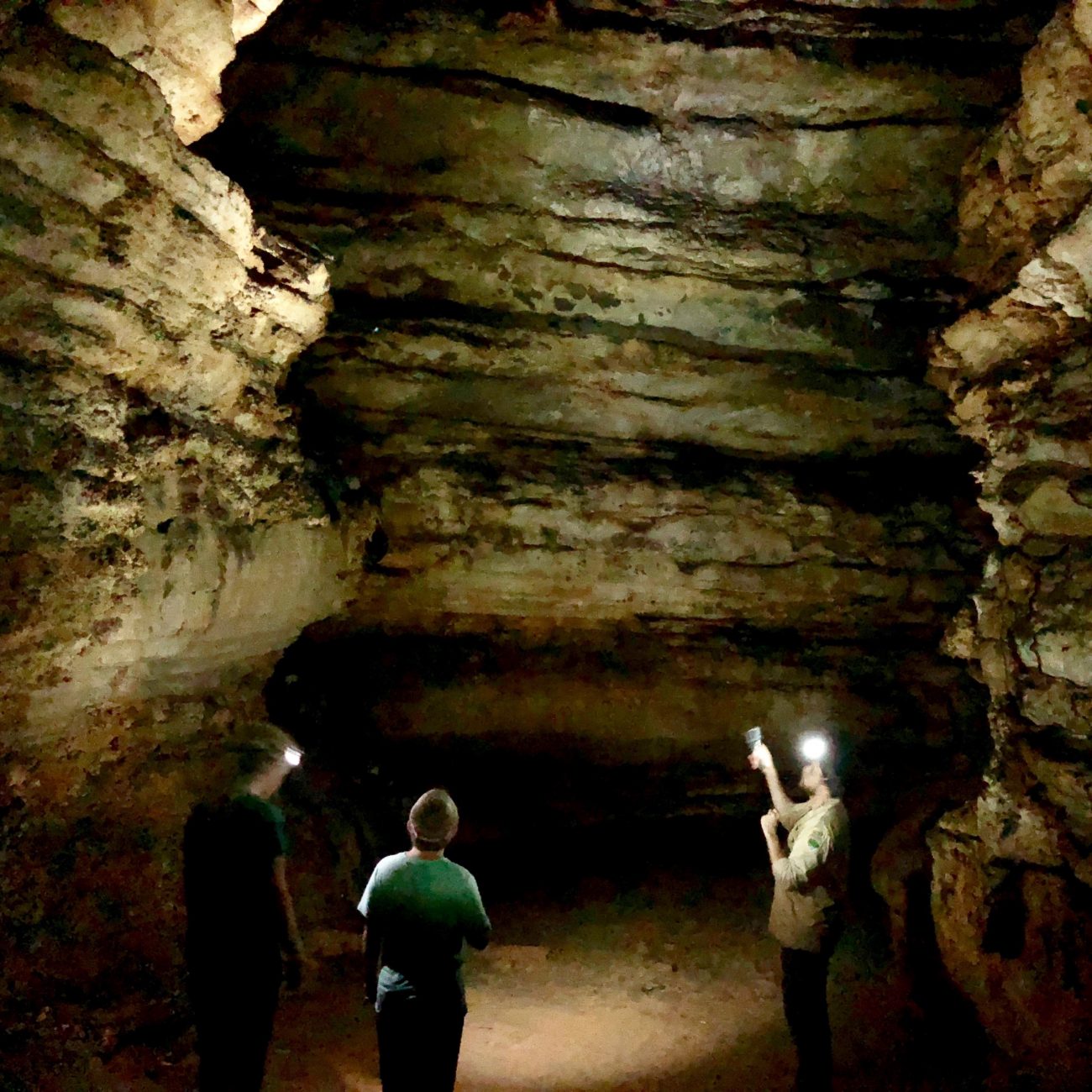 Indiana
Not only were we visiting Ashley's family here, we were in full Airstream project mode the whole time. So it wasn't really until we left and started back out on our travels that we got to do some hiking. These photos are from McKinney Creek State Park and Prophetstown State Park.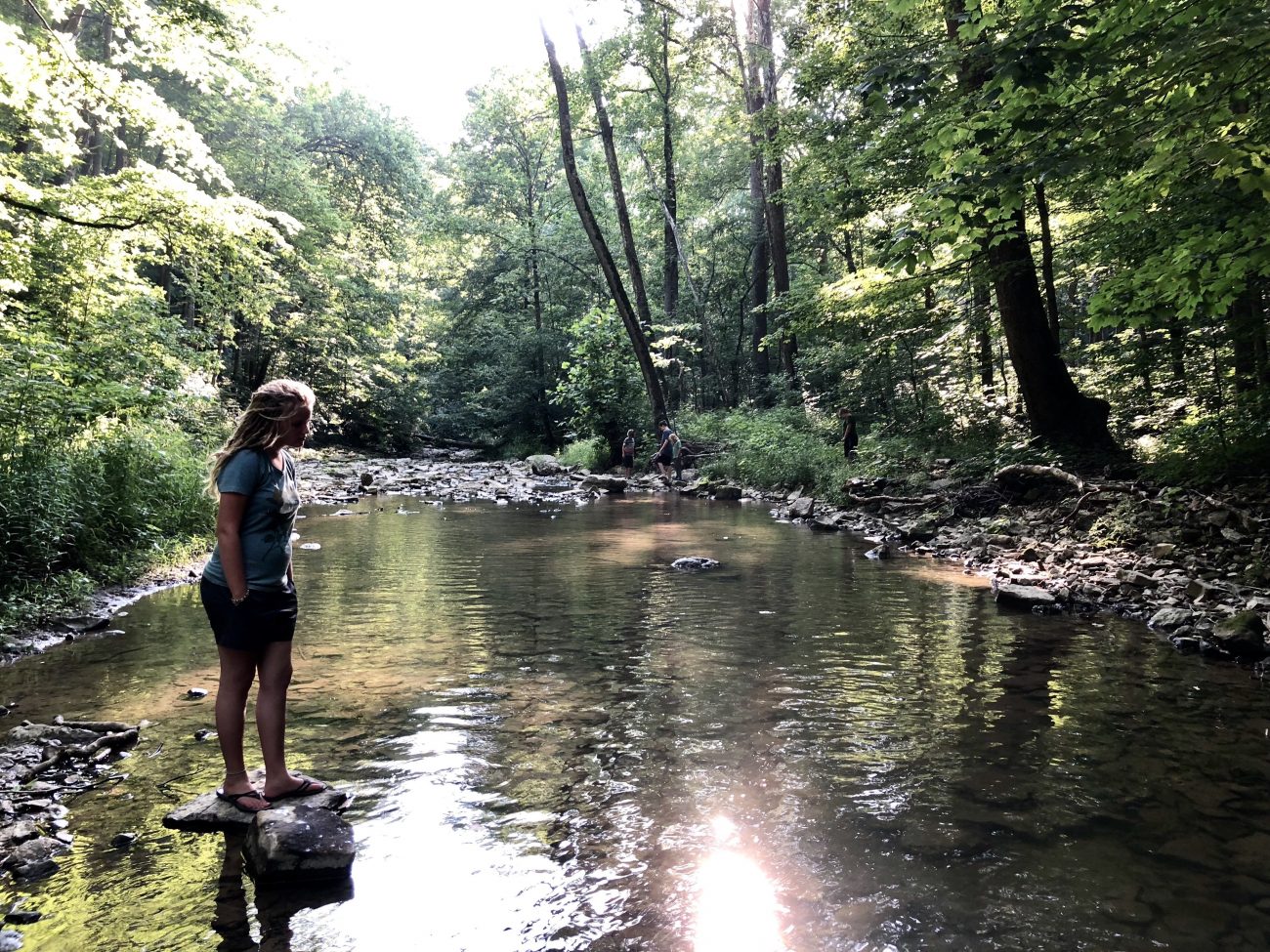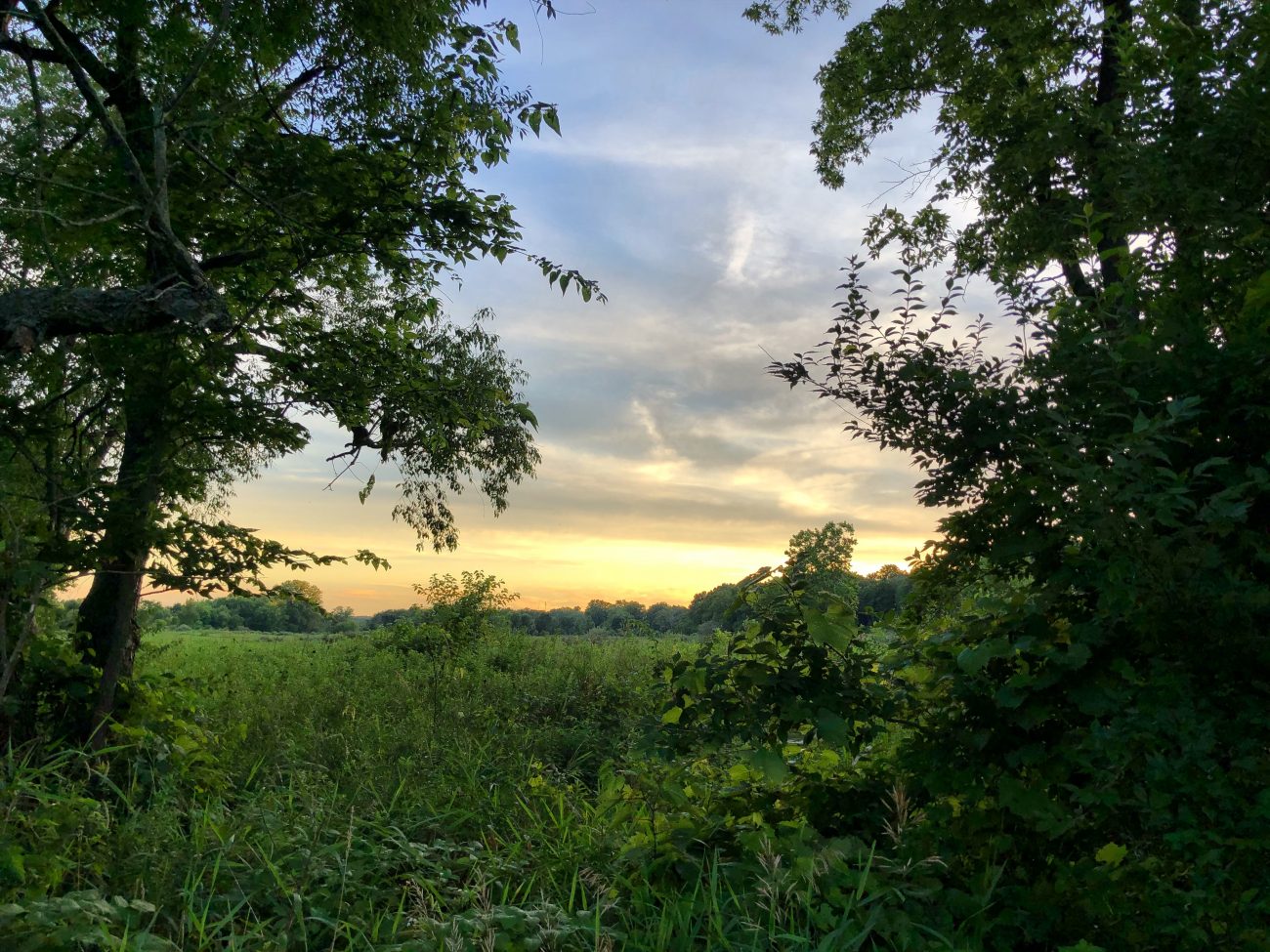 Wisconsin Dells, WI
Even though Wisconsin Dells can be a little touristy, we managed to find plenty of fun and interesting hikes. During our stay at Rocky Arbor State Park we found a huge boulder with trees growing out of it.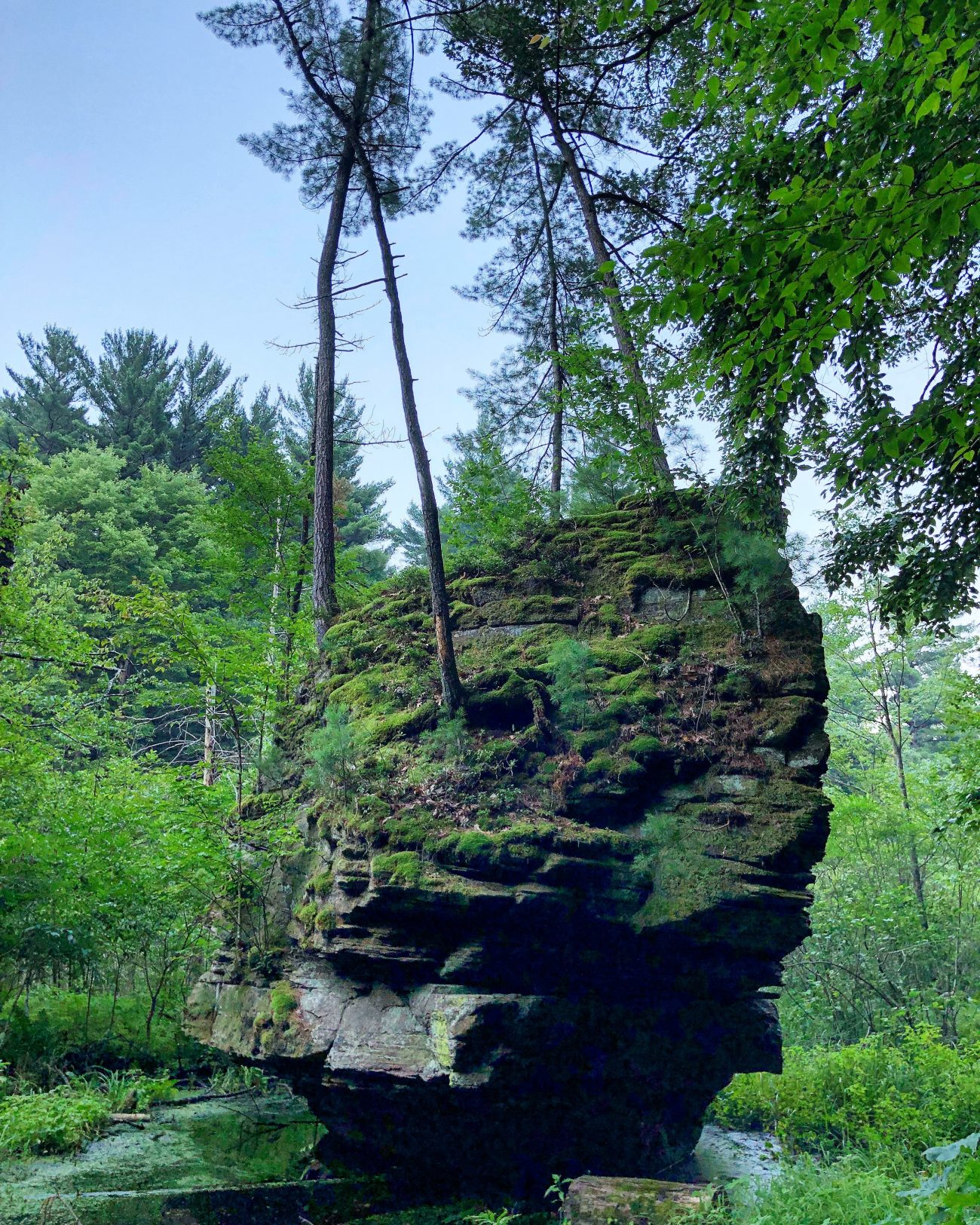 Then we took a boat ride to the Witches Gulch trail - a surreal short walk through a lush canyon with moss covered rocks on each side.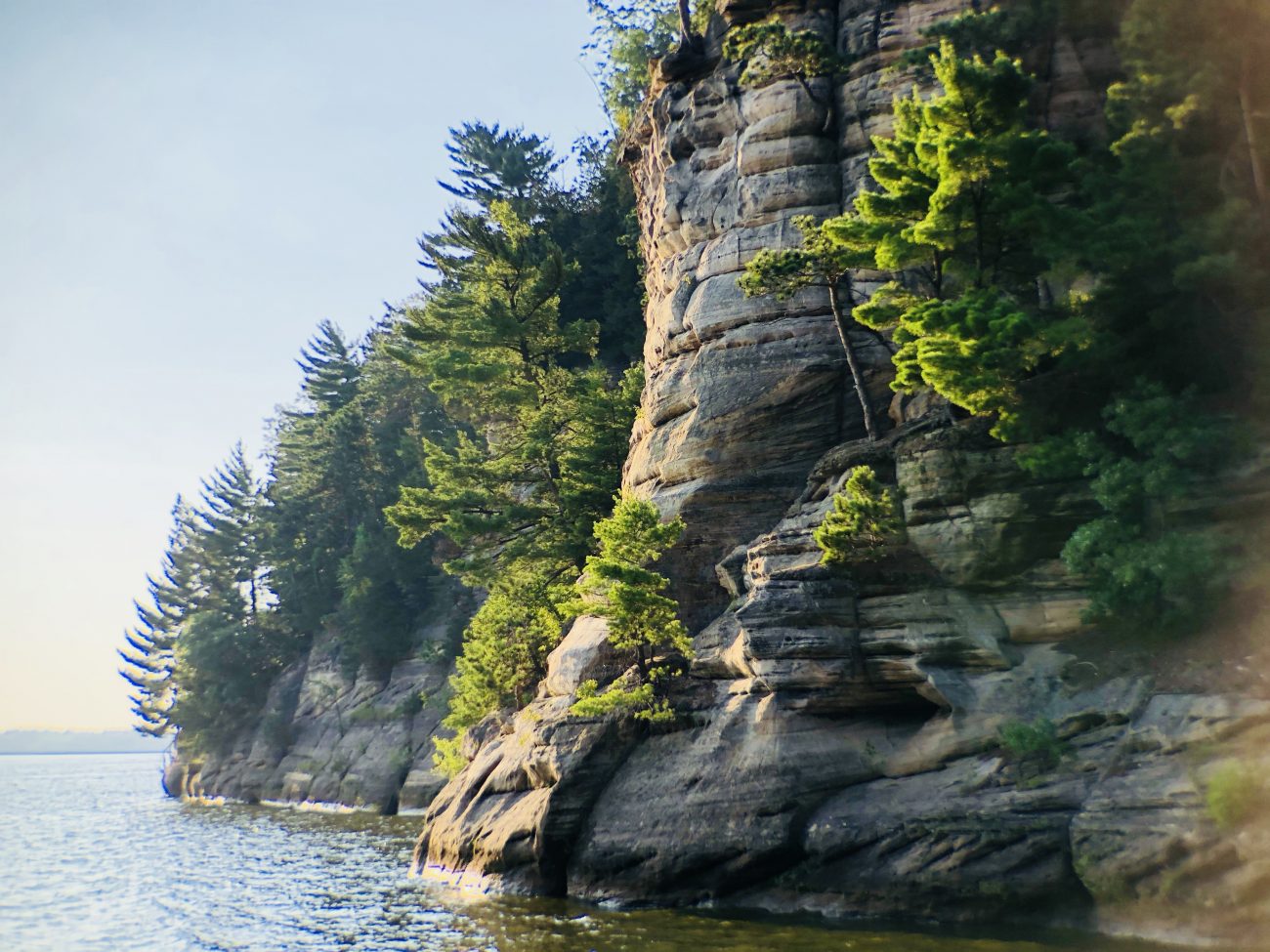 Also in the area - Devil's Lake (definitely our favorite) and Mirror Lake.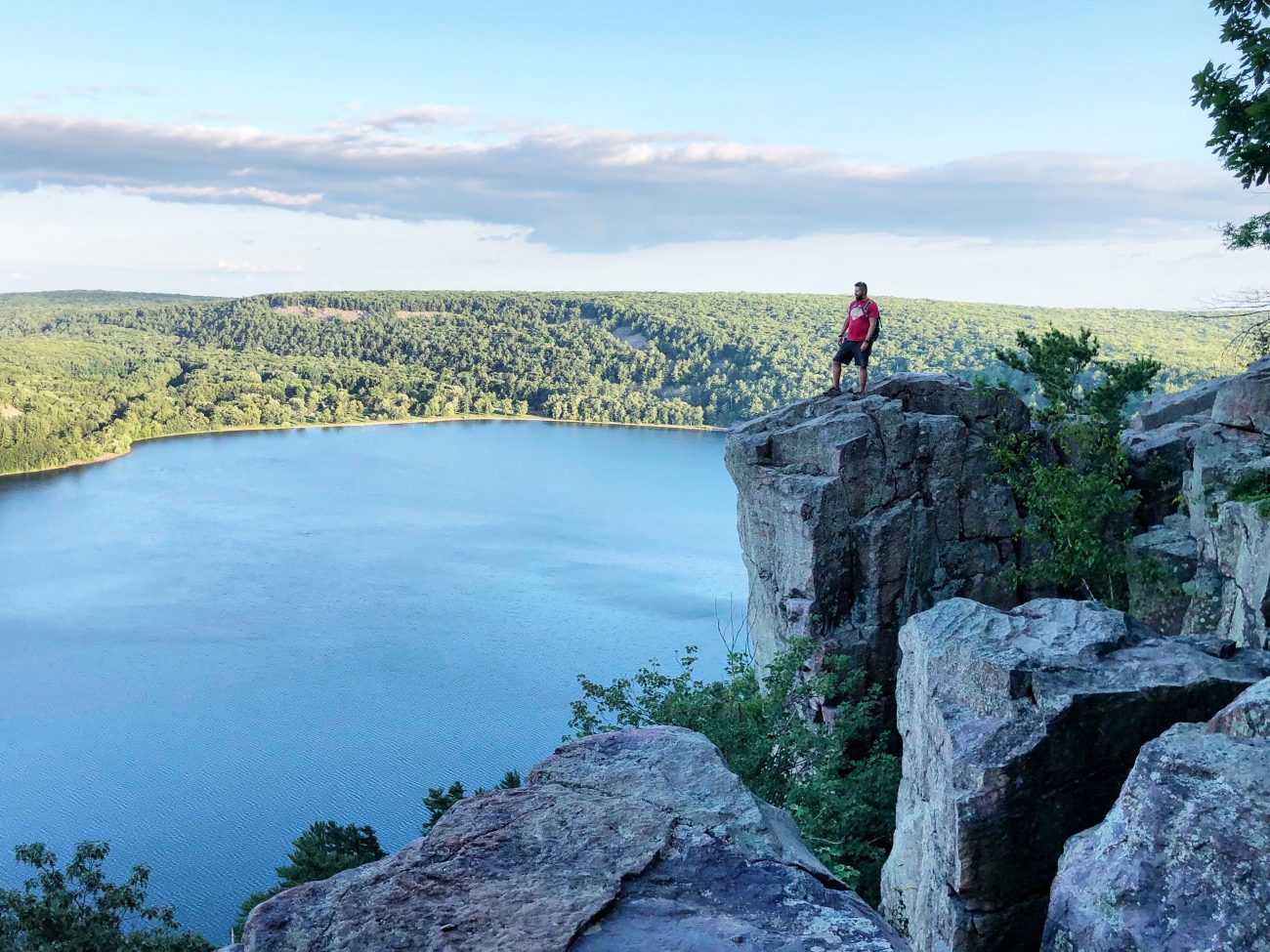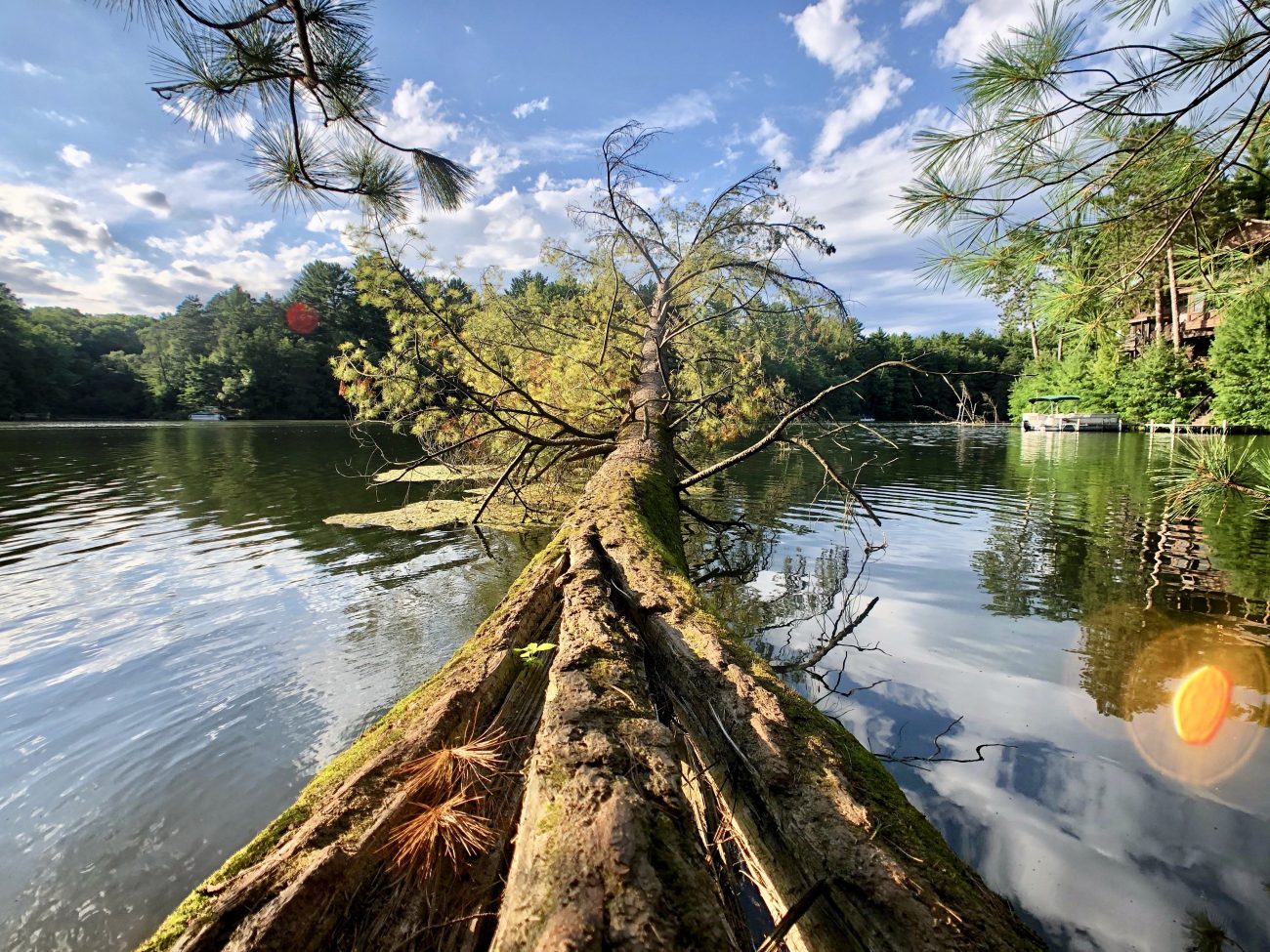 Minneapolis, MN
We were only here a short time and didn't get to hike much. But we found this adorable little pier with an adorable little girl on it!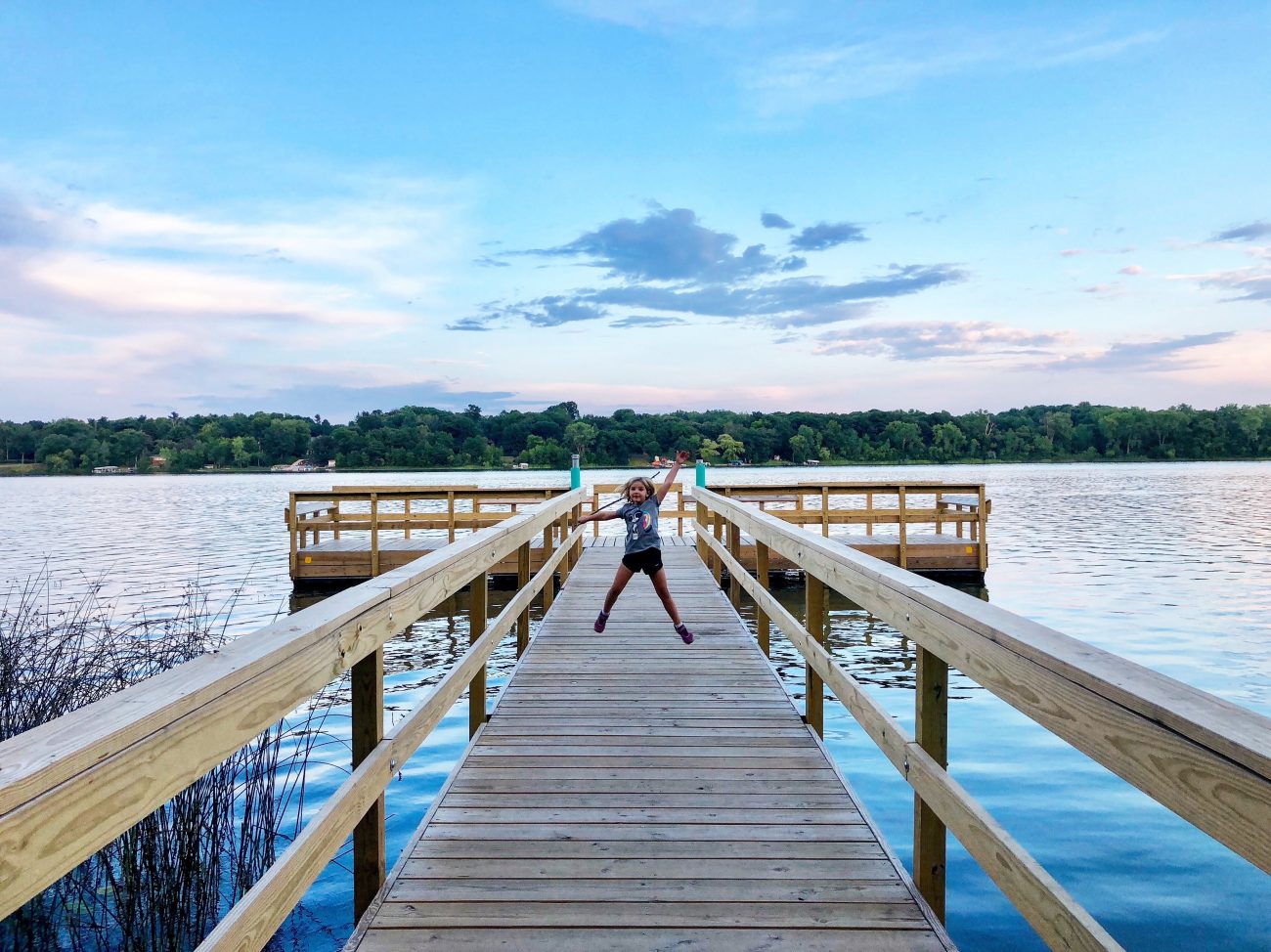 Jasper and Pipestone, MN
Just a few hours from Minneapolis, we found some really great hiking at Split Rock Creek State Park (absolutely beautiful), Devil's Gulch, and Pipestone National Monument.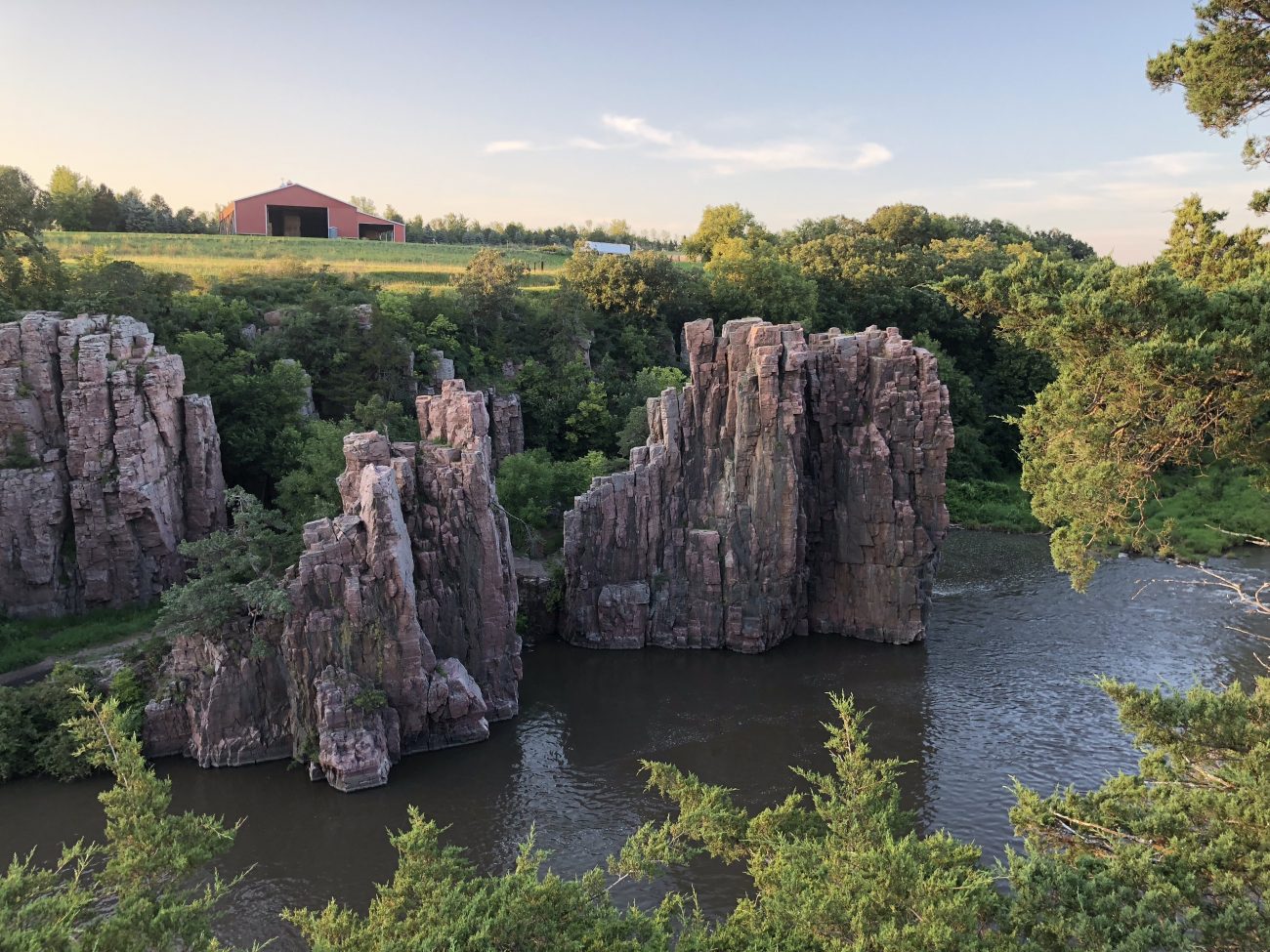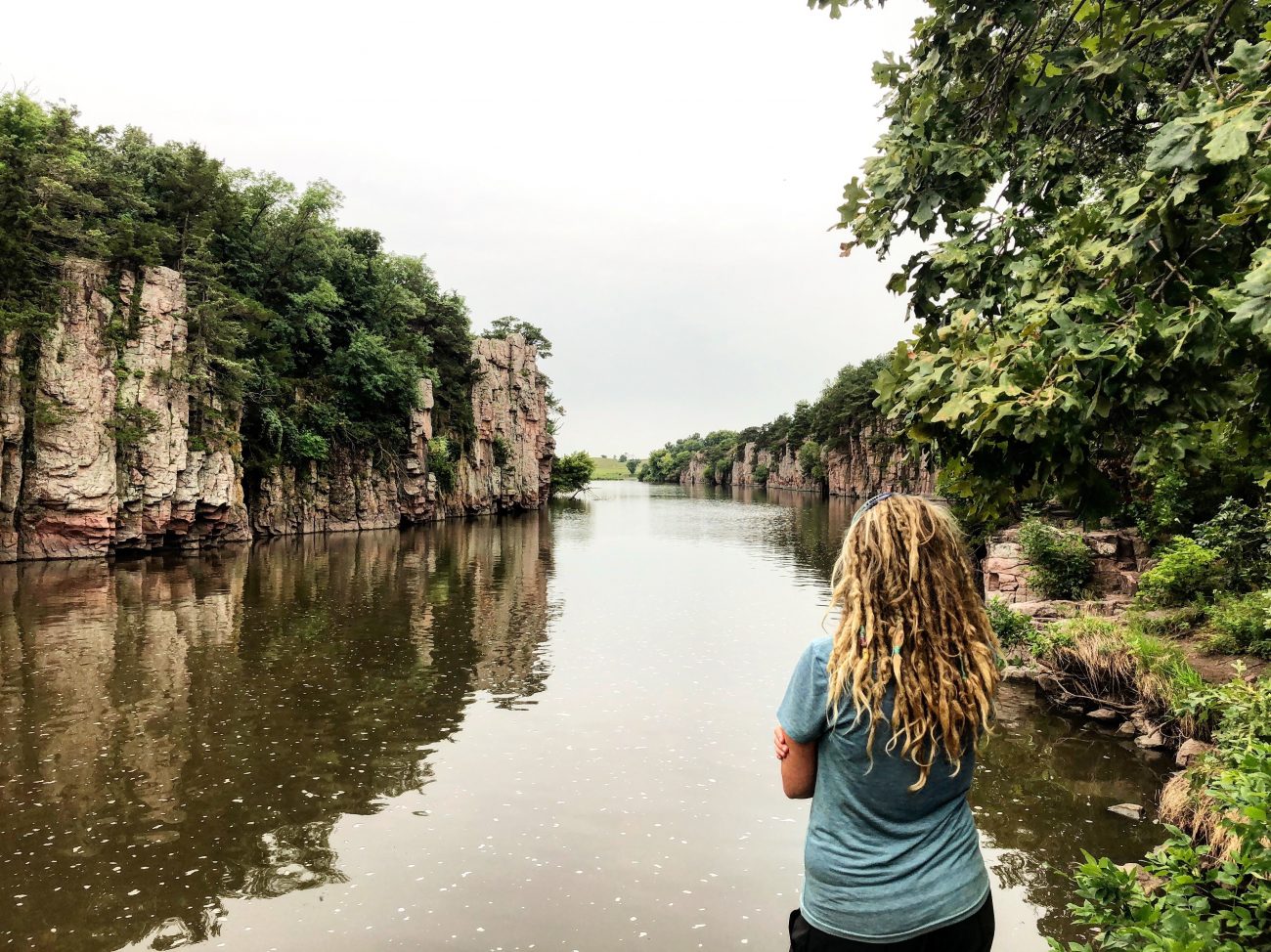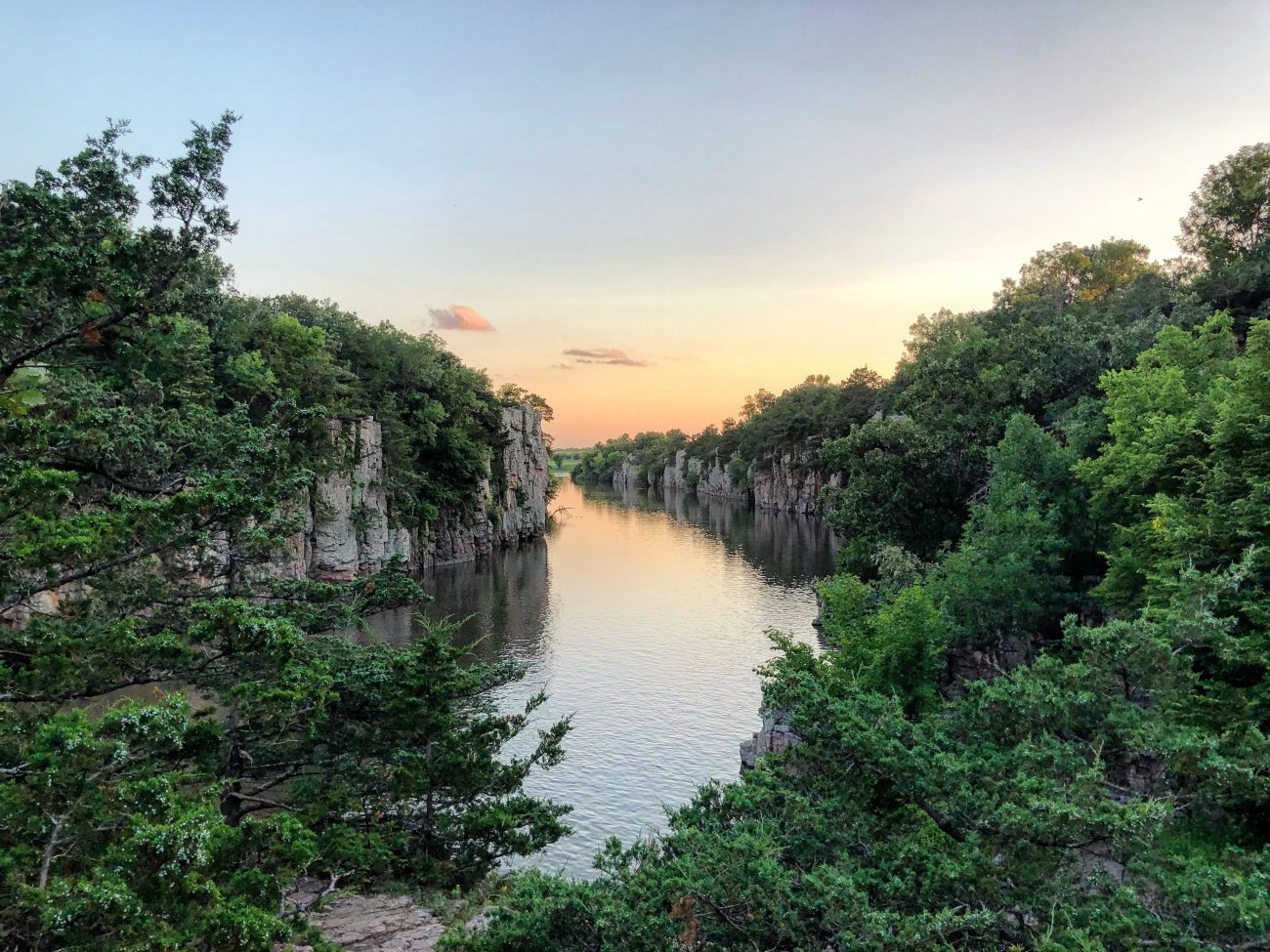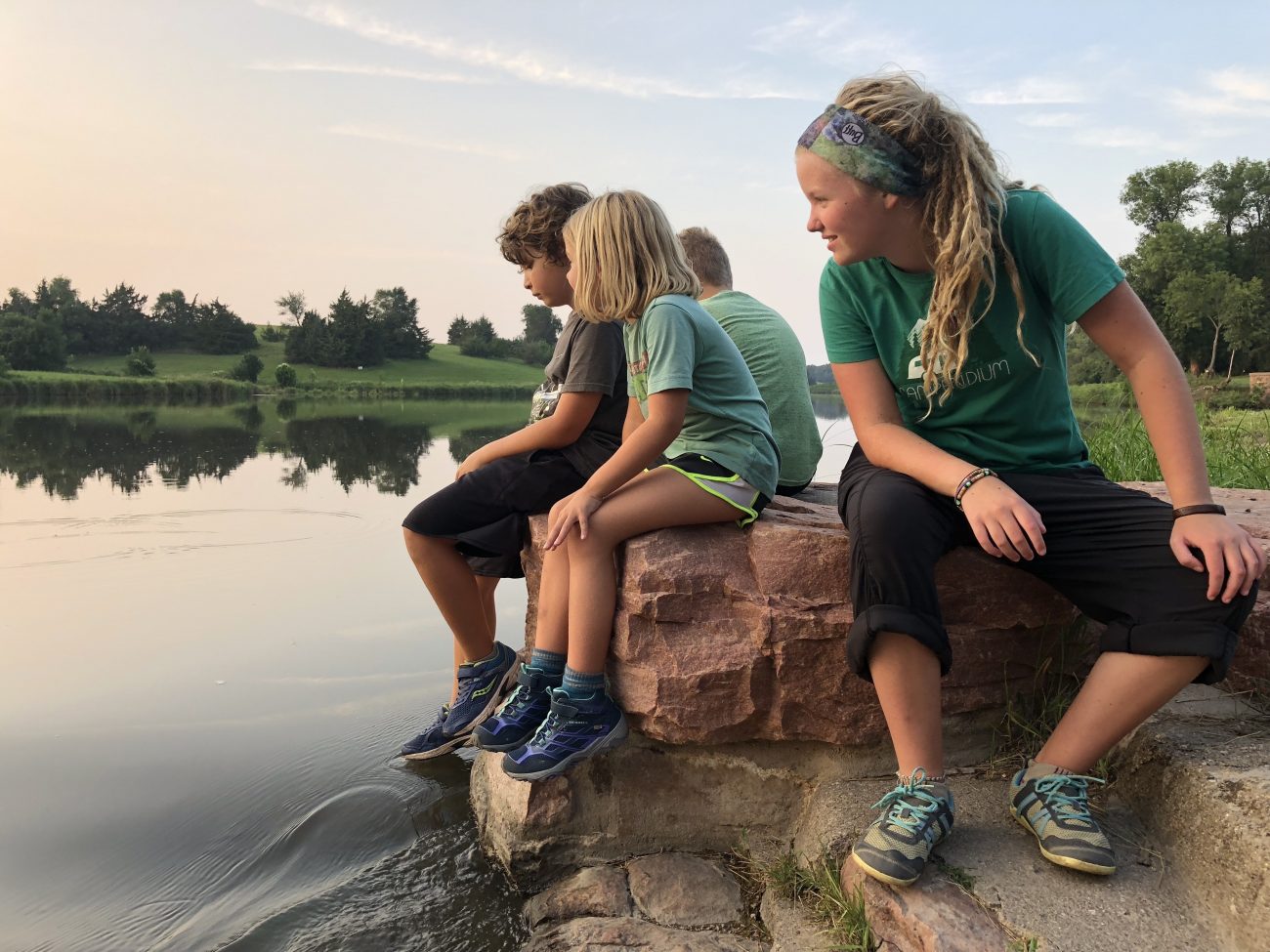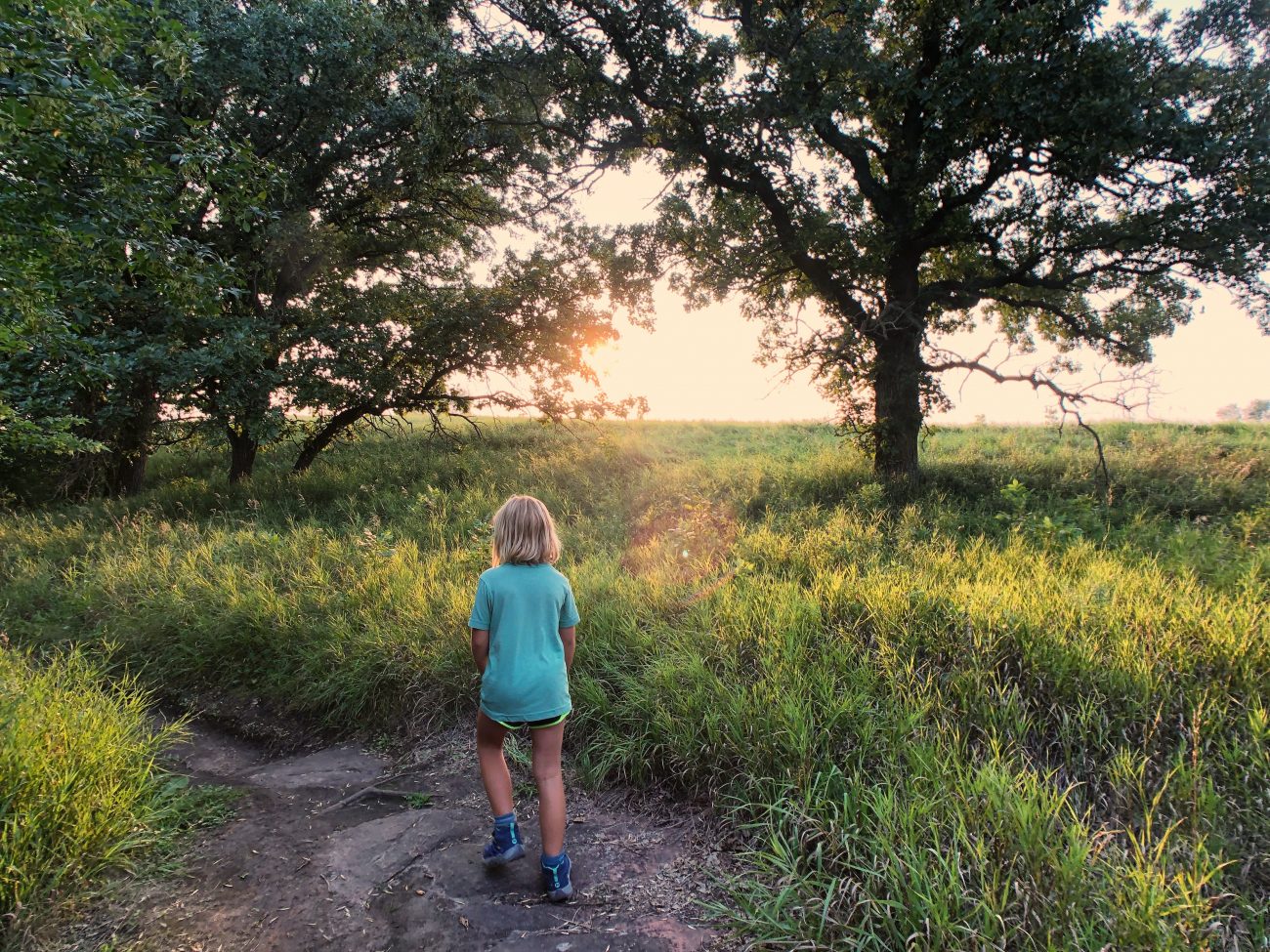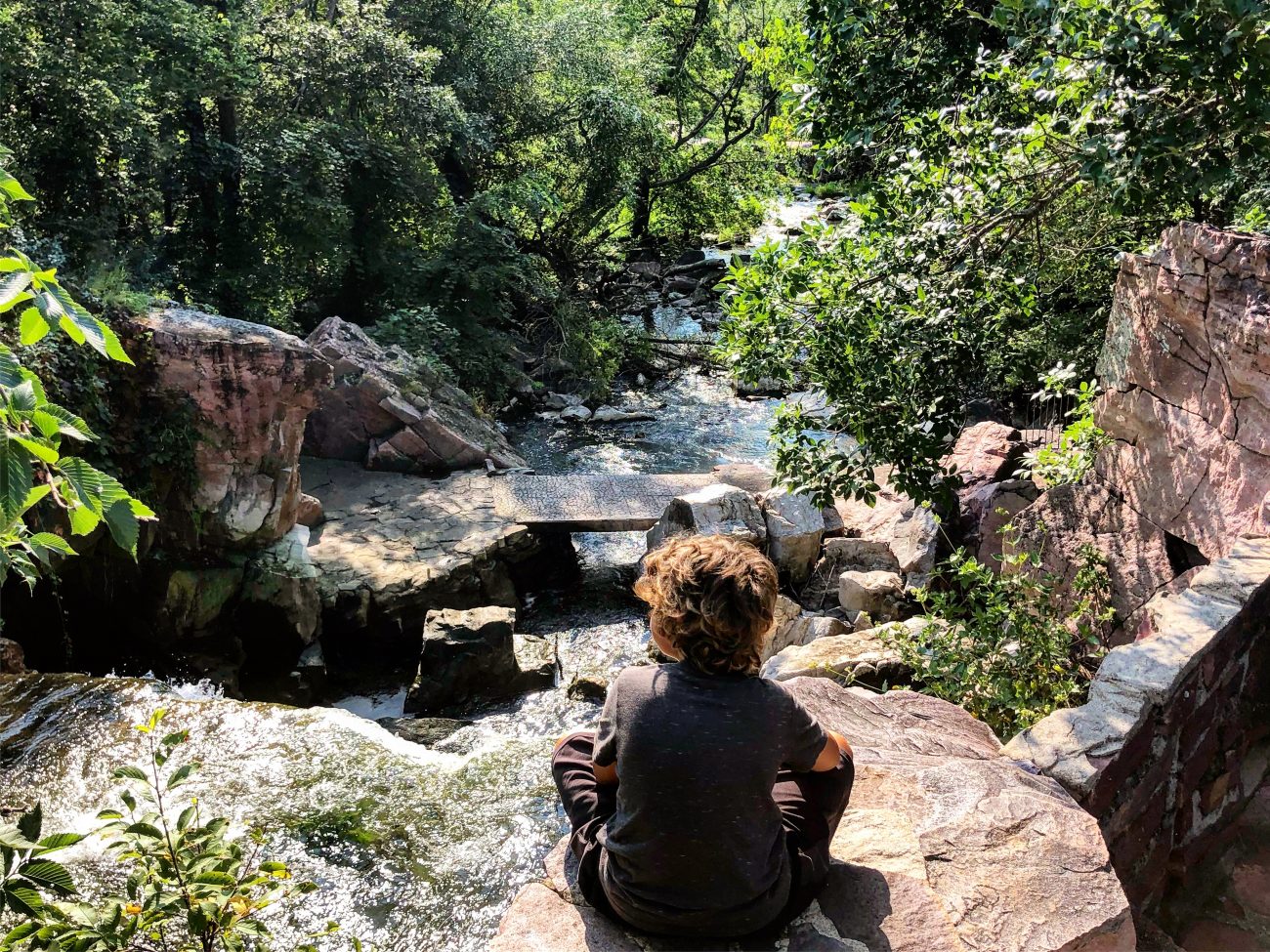 Pierre, SD
I'll be honest - we ended up here when it was way too hot to do much of anything. We mostly spent our time in the Airstream with the air conditioner on, but did manage a few walks in the evening at Ohae Downstream Recreation Area.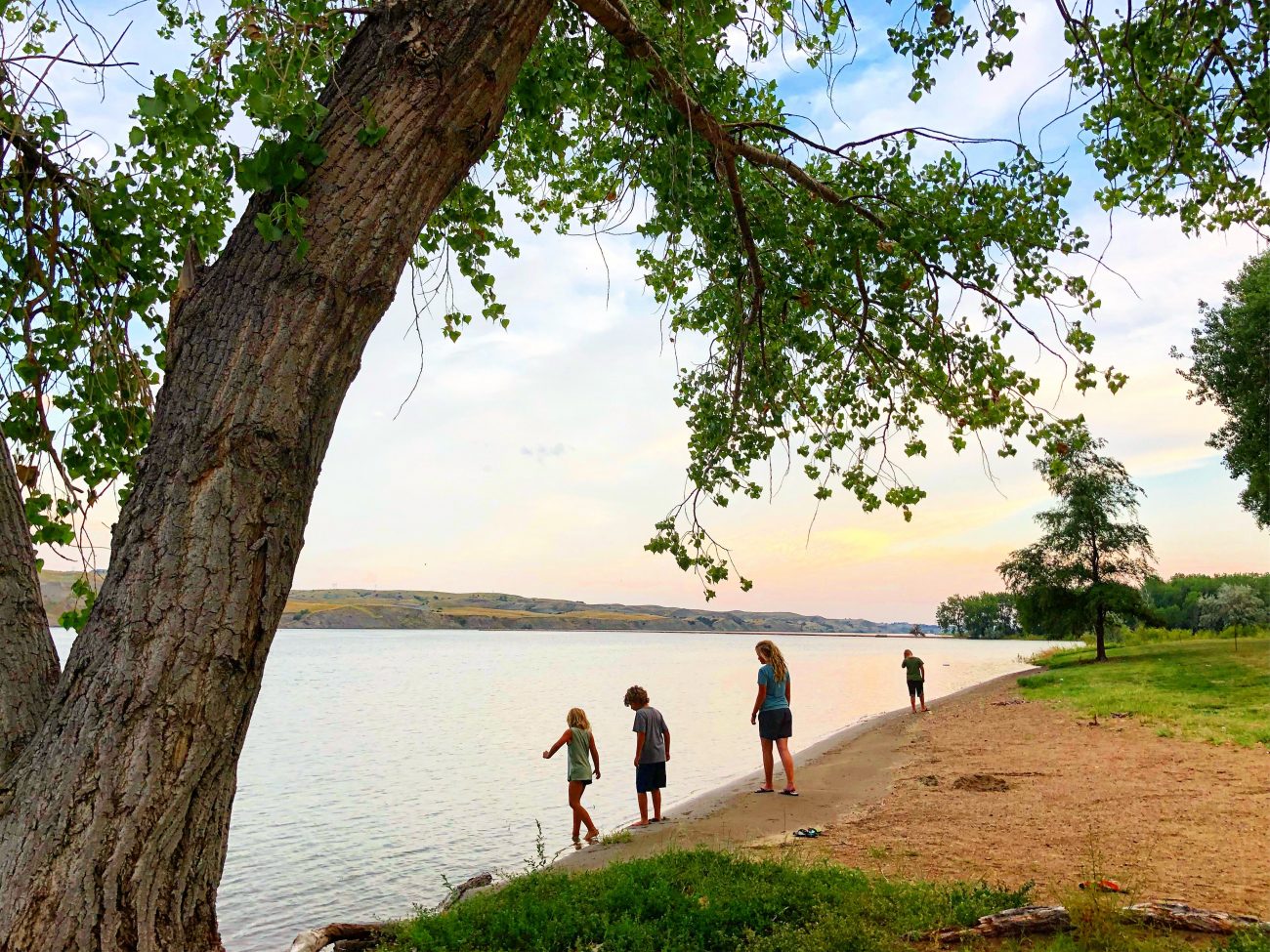 Custer, SD
Talk about magical! Custer State Park absolutely blew our minds with it's unexpected lake + rock formations, a hike down a waterfall, stunning mountain views, and incredible diversity.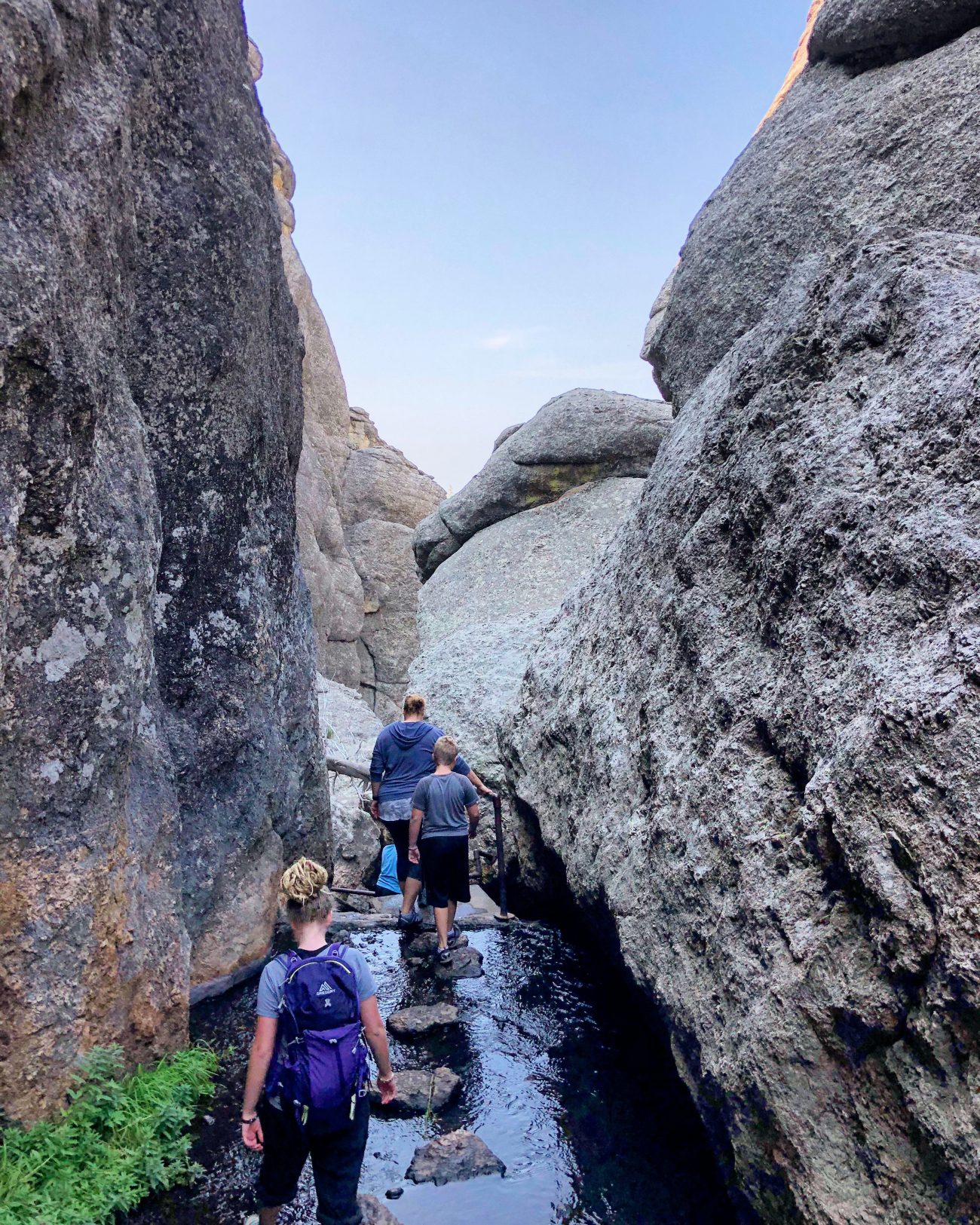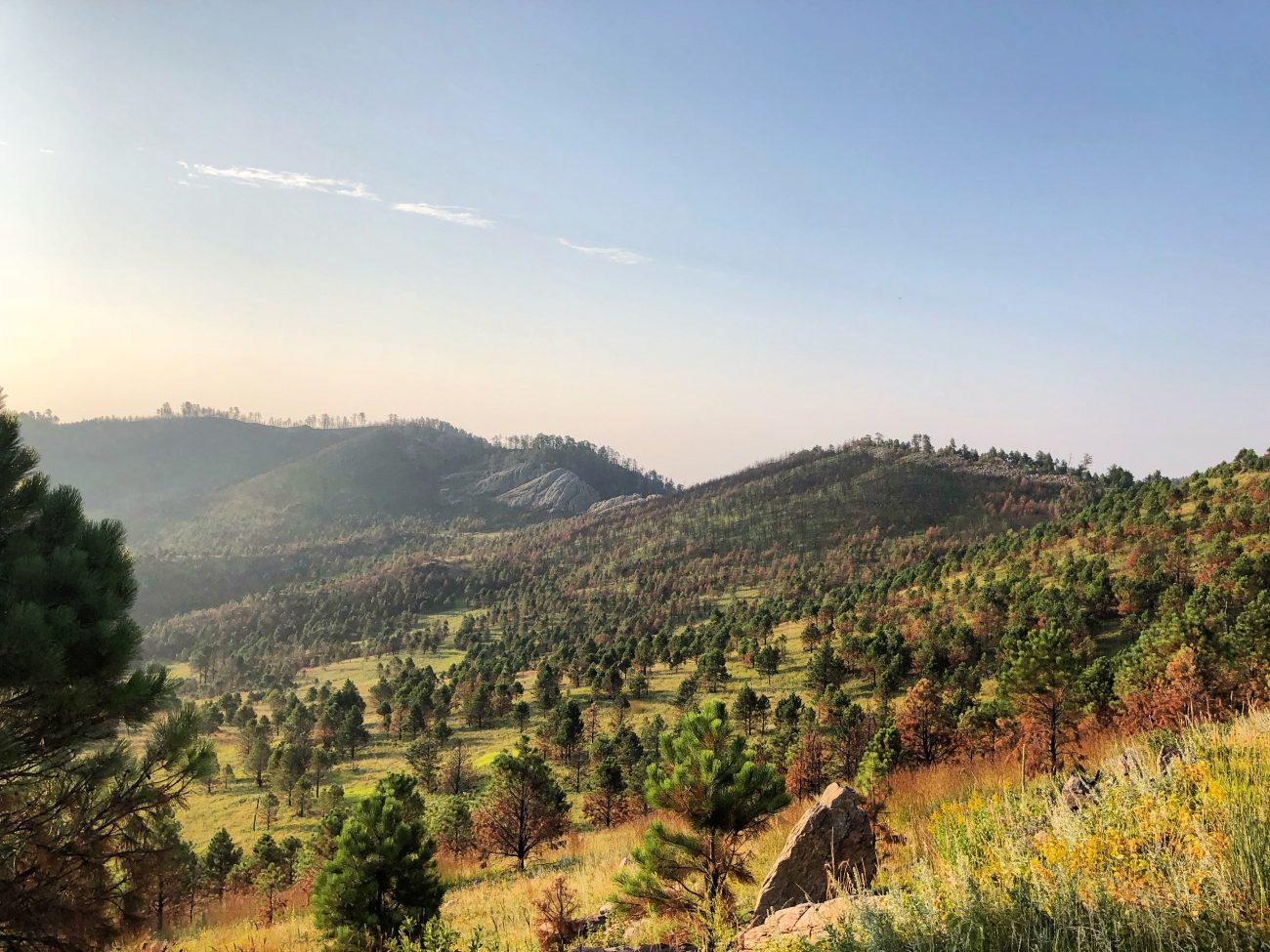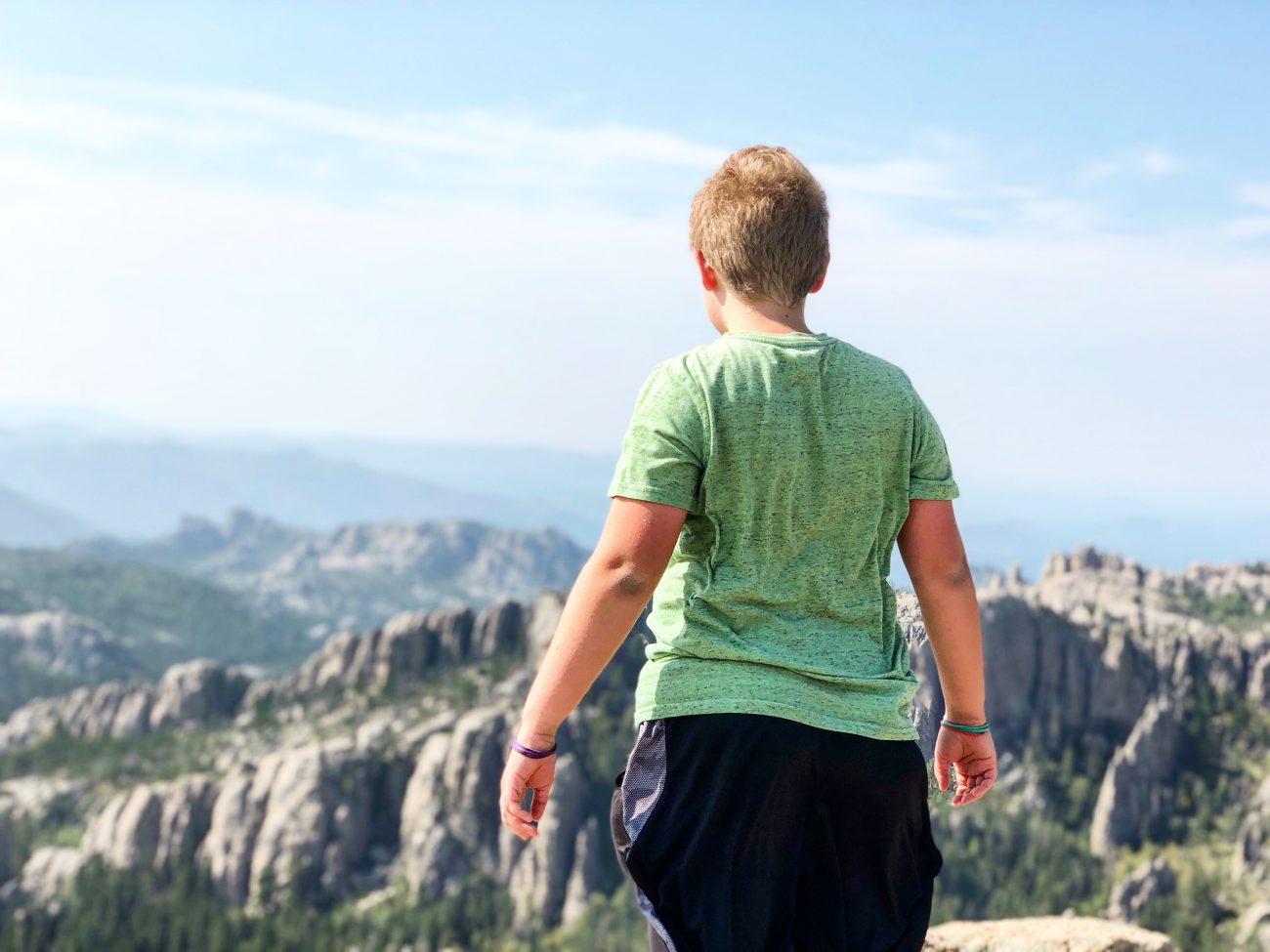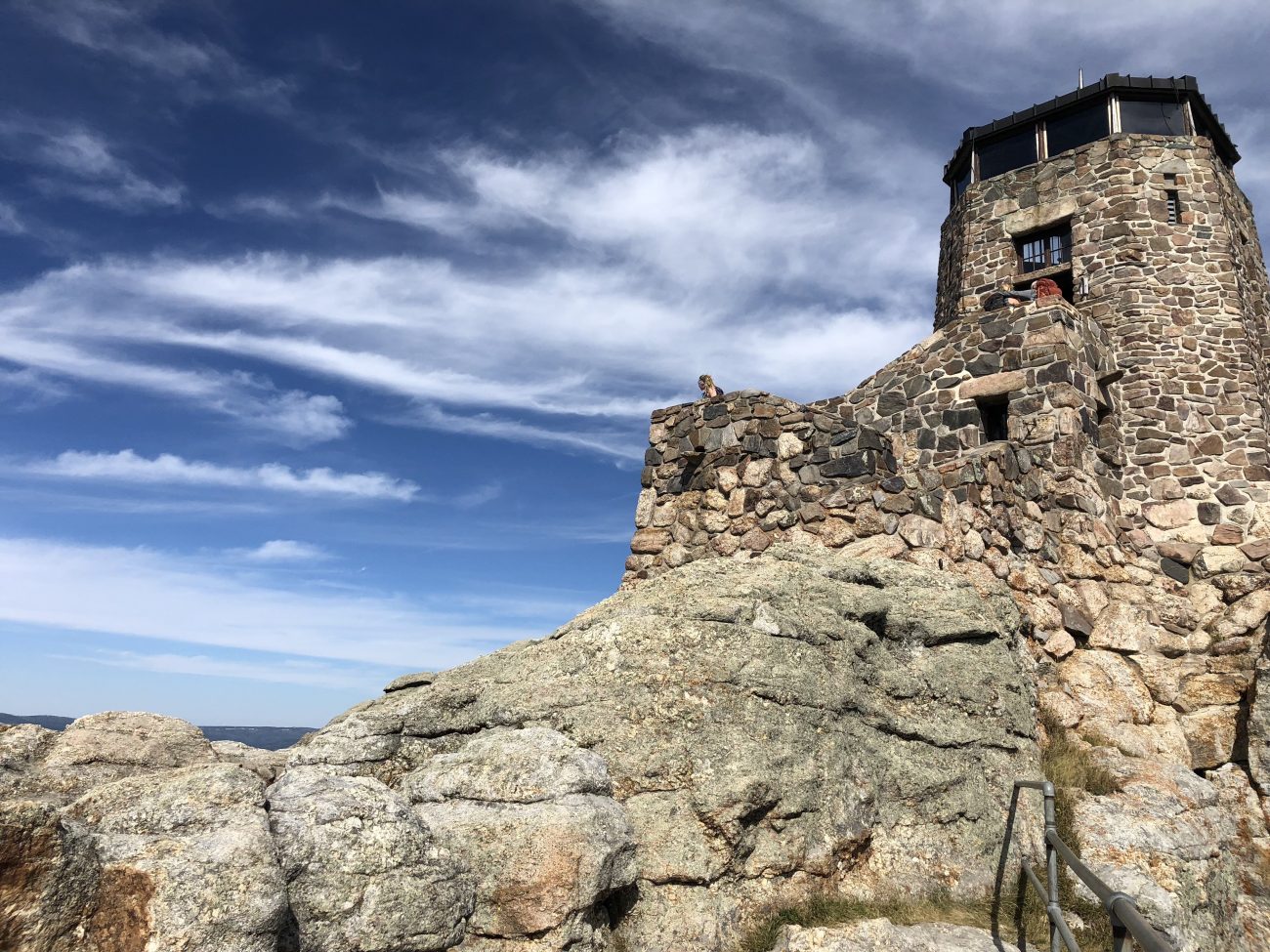 Besides Custer State Park, we were within driving distance to Wind Cave National Monument and Jewel Cave National Monument, Mount Rushmore and Crazy Horse. Whew! Needless to say we had a blast exploring South Dakota and can't wait to go back.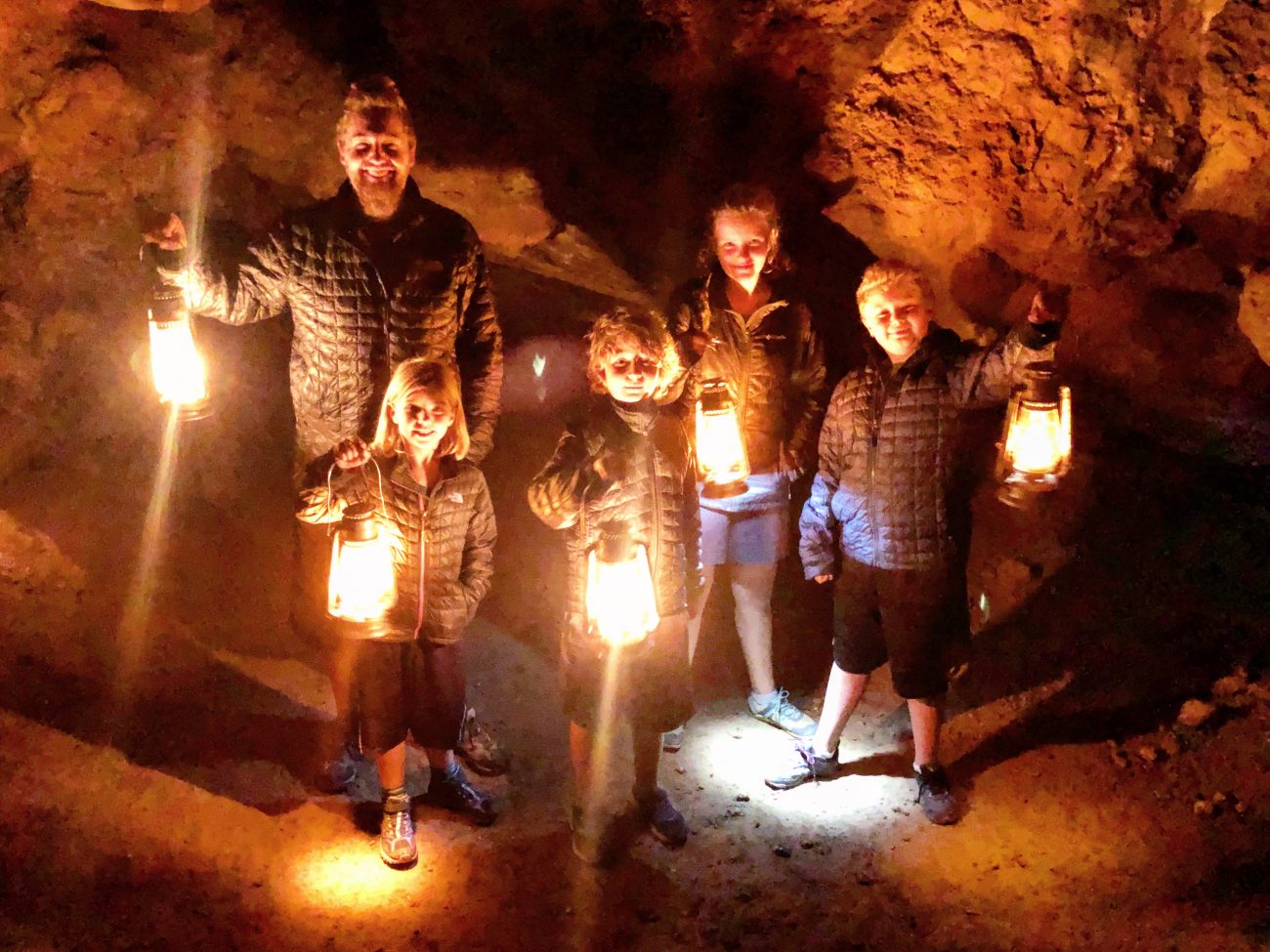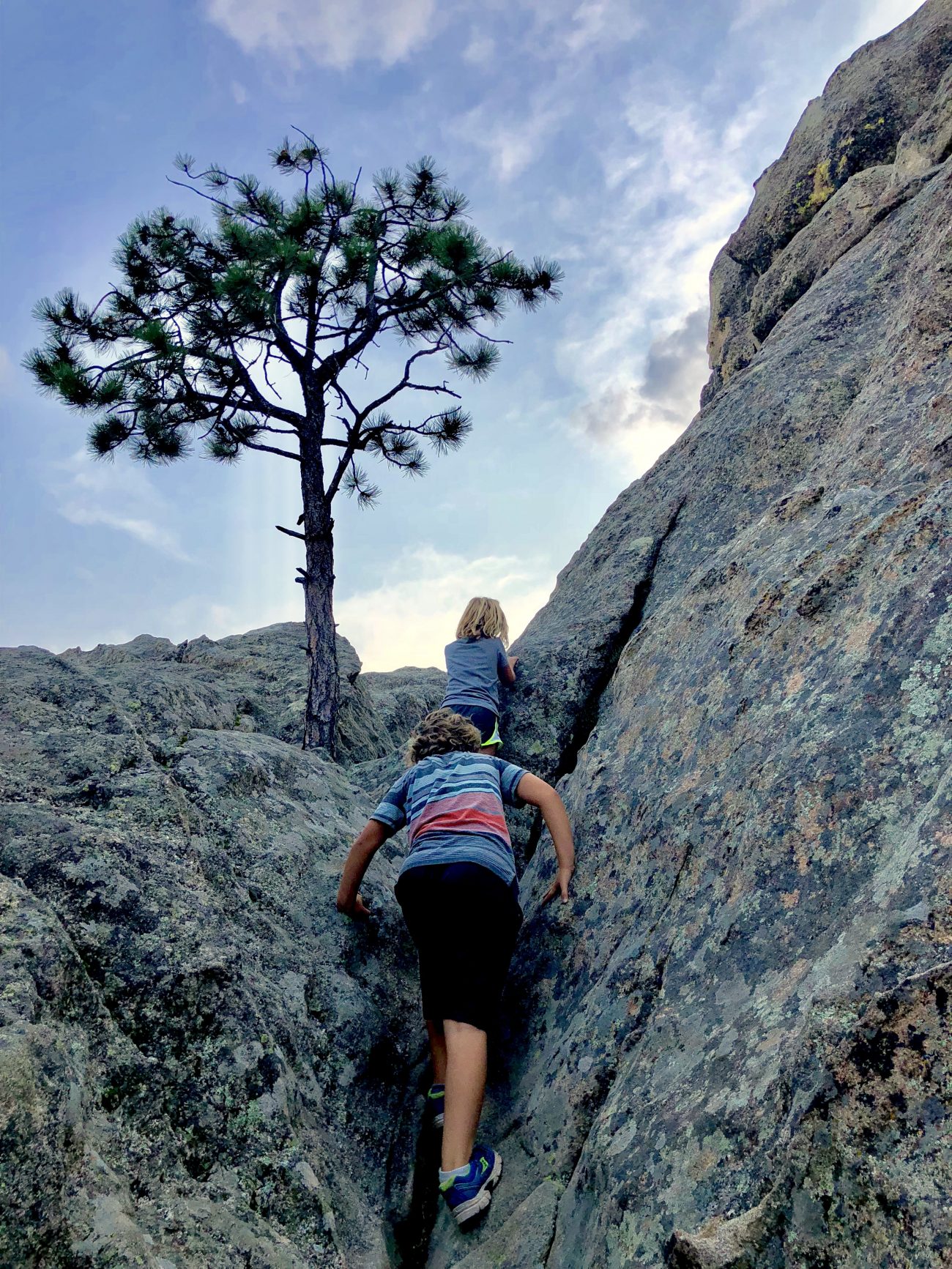 Badlands National Park, SD
Just when we thought South Dakota couldn't get any cooler, we visited Badlands National Park. Besides our amazing boondocking location, the park was jam packed with unique hiking opportunities that looked like something out of an alien landscape.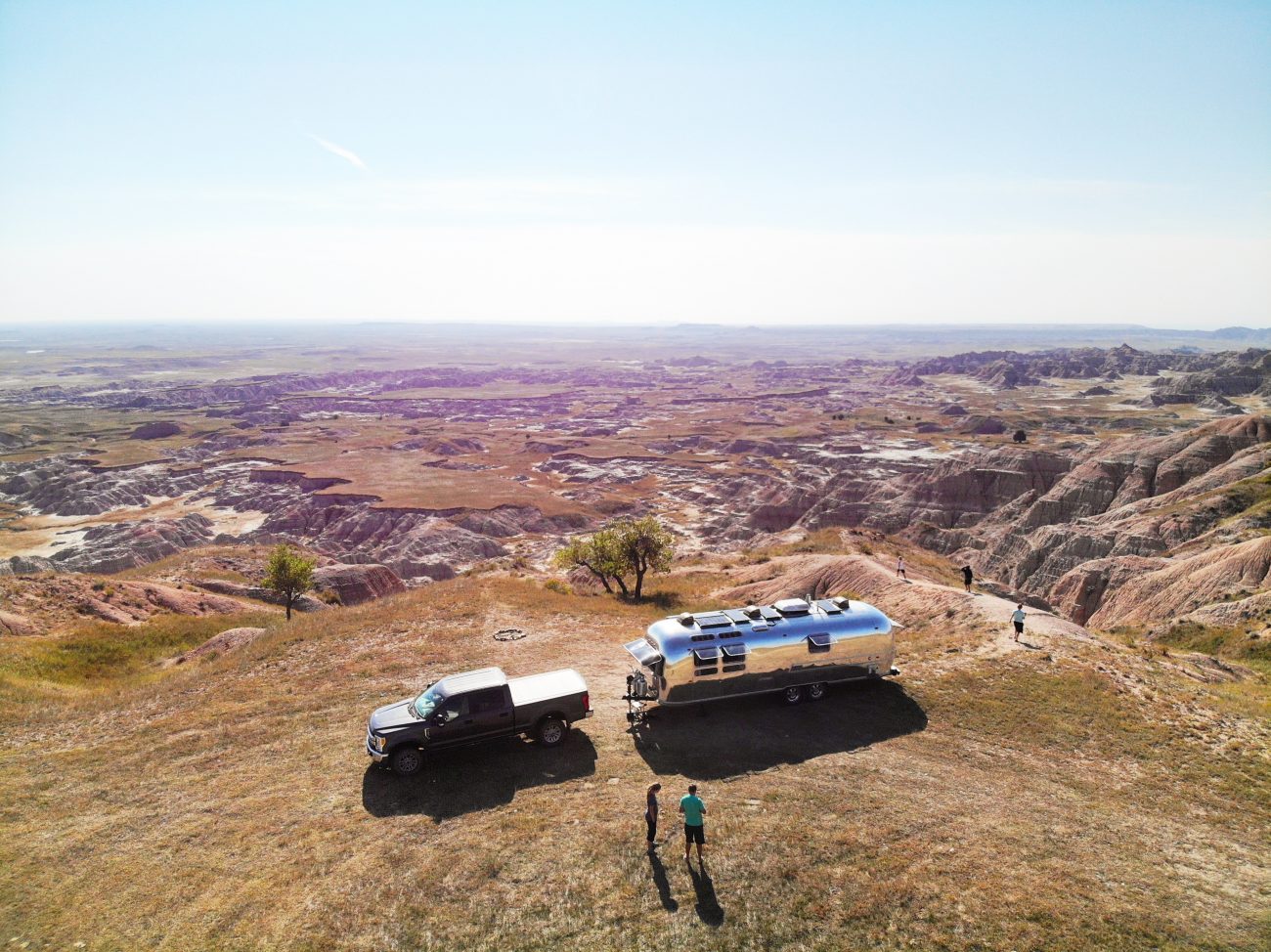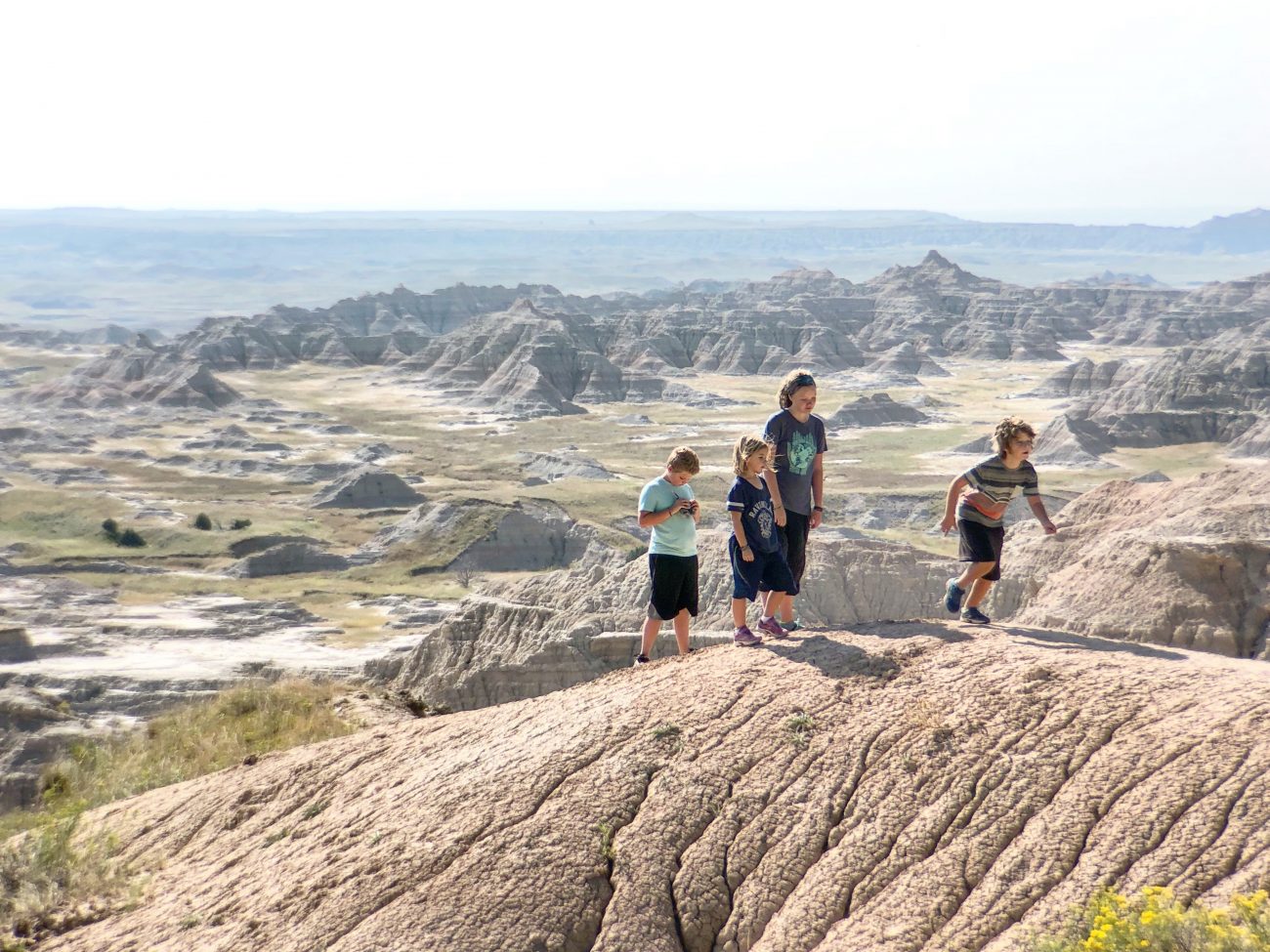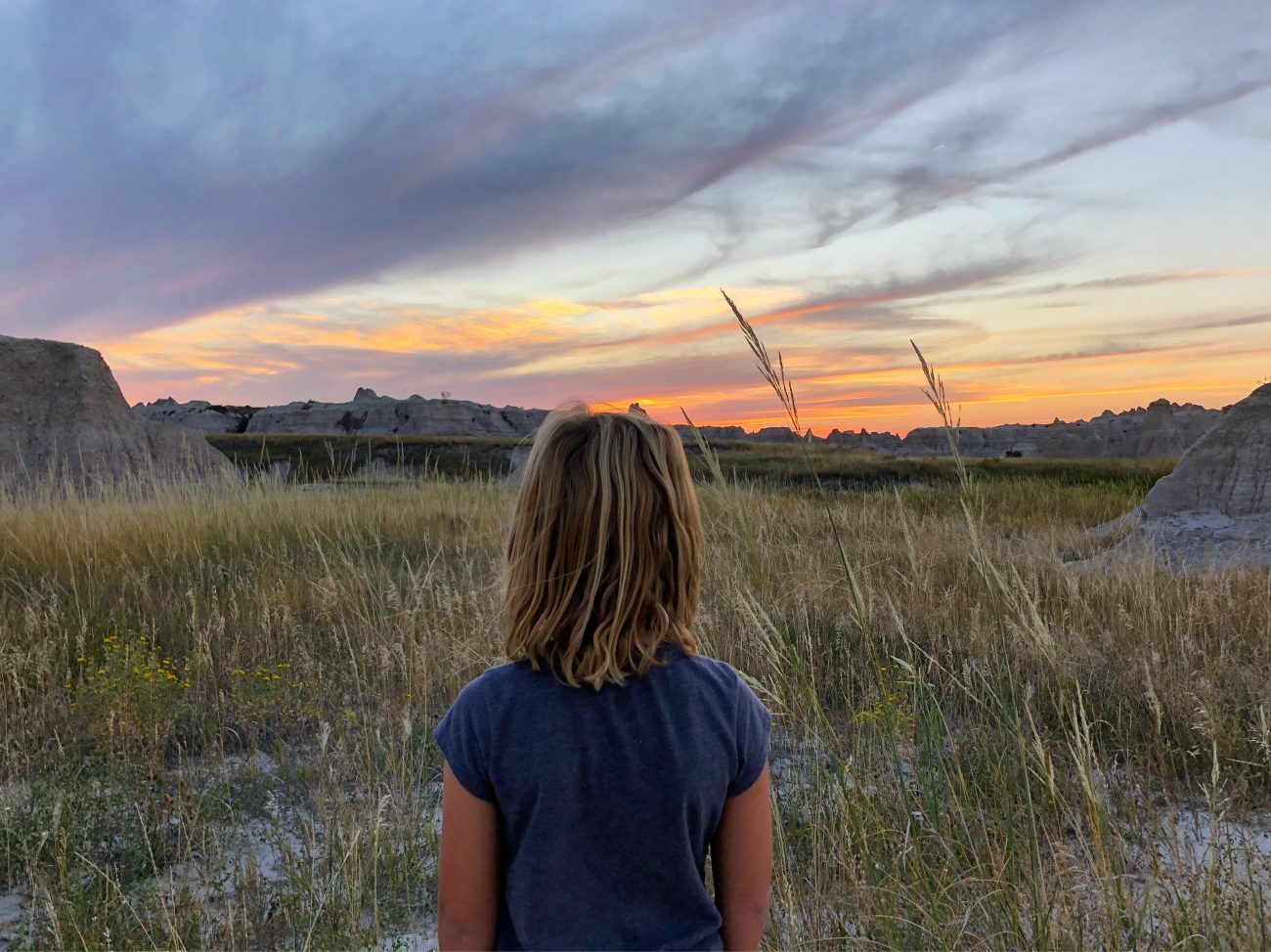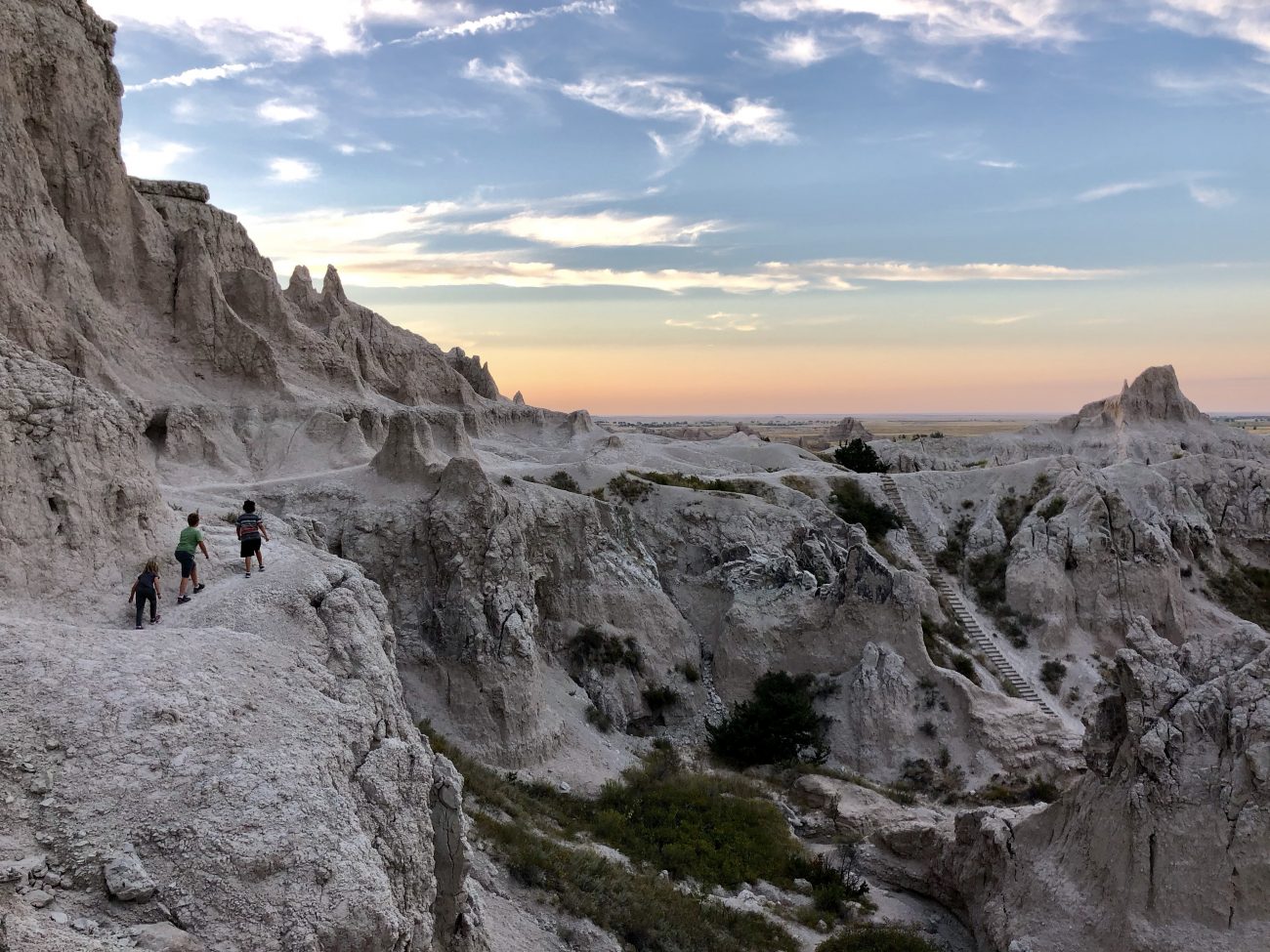 Yellowstone National Park
We bounced around different sides of Yellowstone National Park for nearly a month, and finally get what all the hype is about. From geothermal hot pockets to majestic canyons and waterfalls, we couldn't get over the sheer variety of things to see there. Definitely could have spent longer exploring.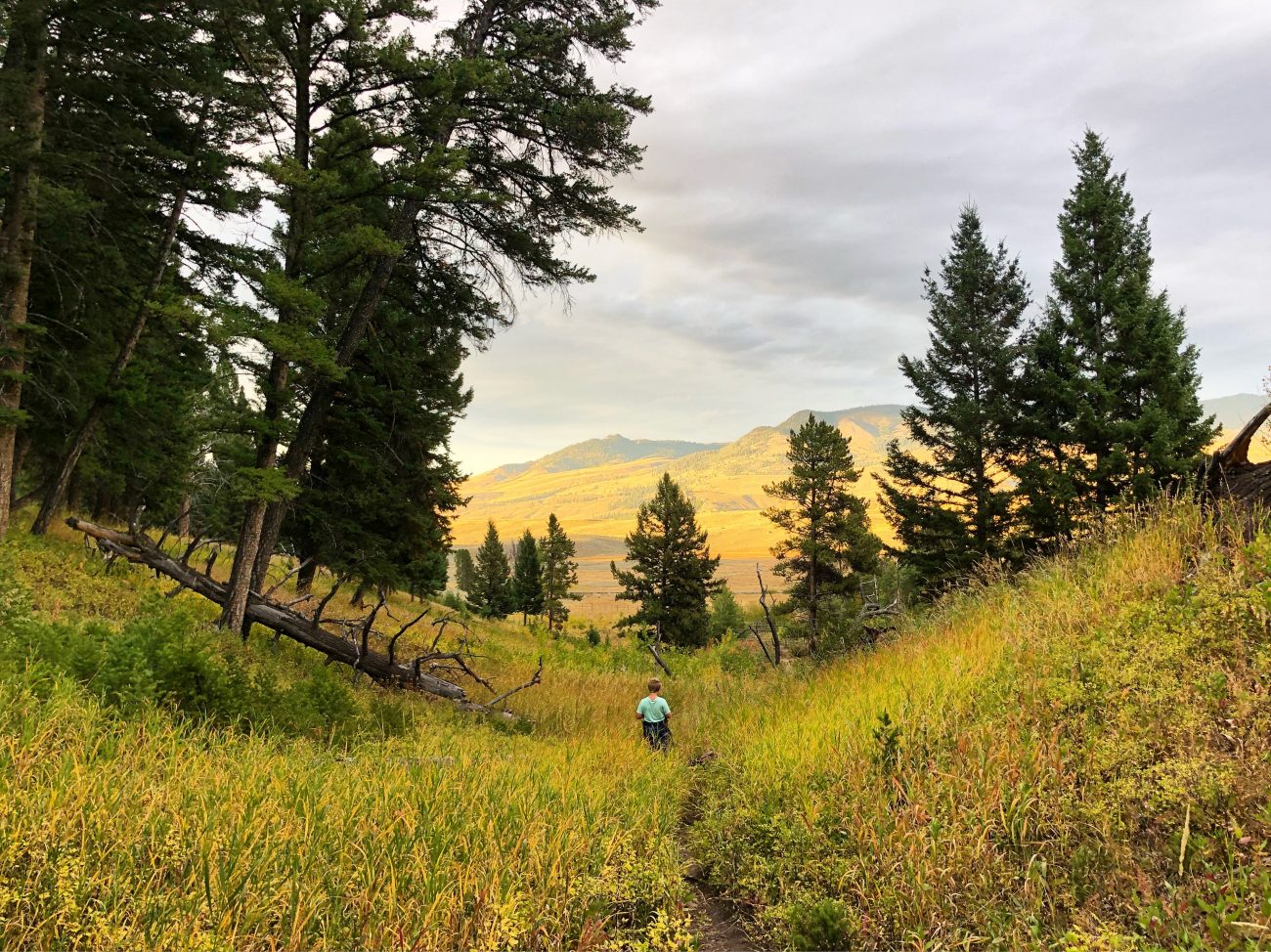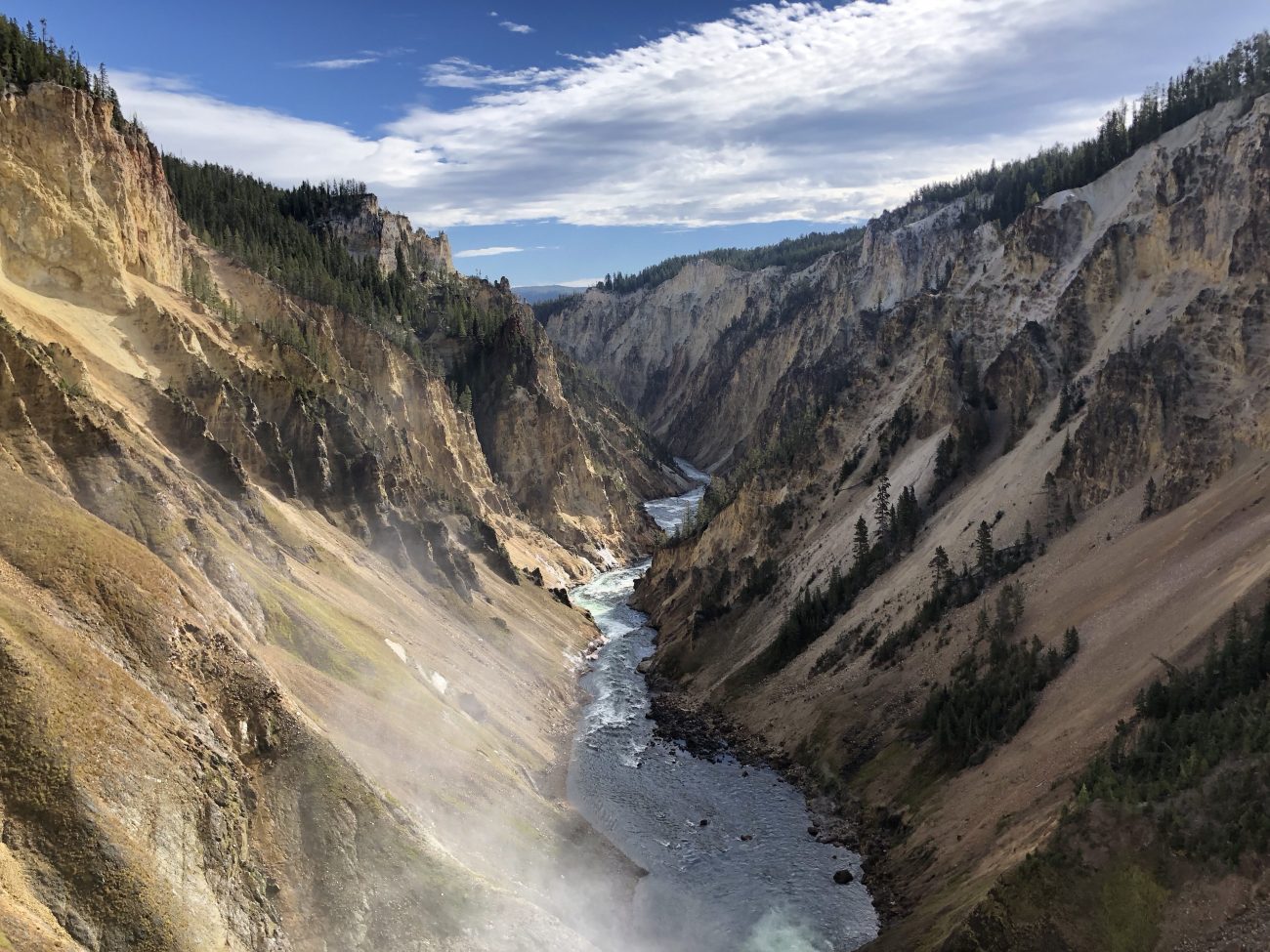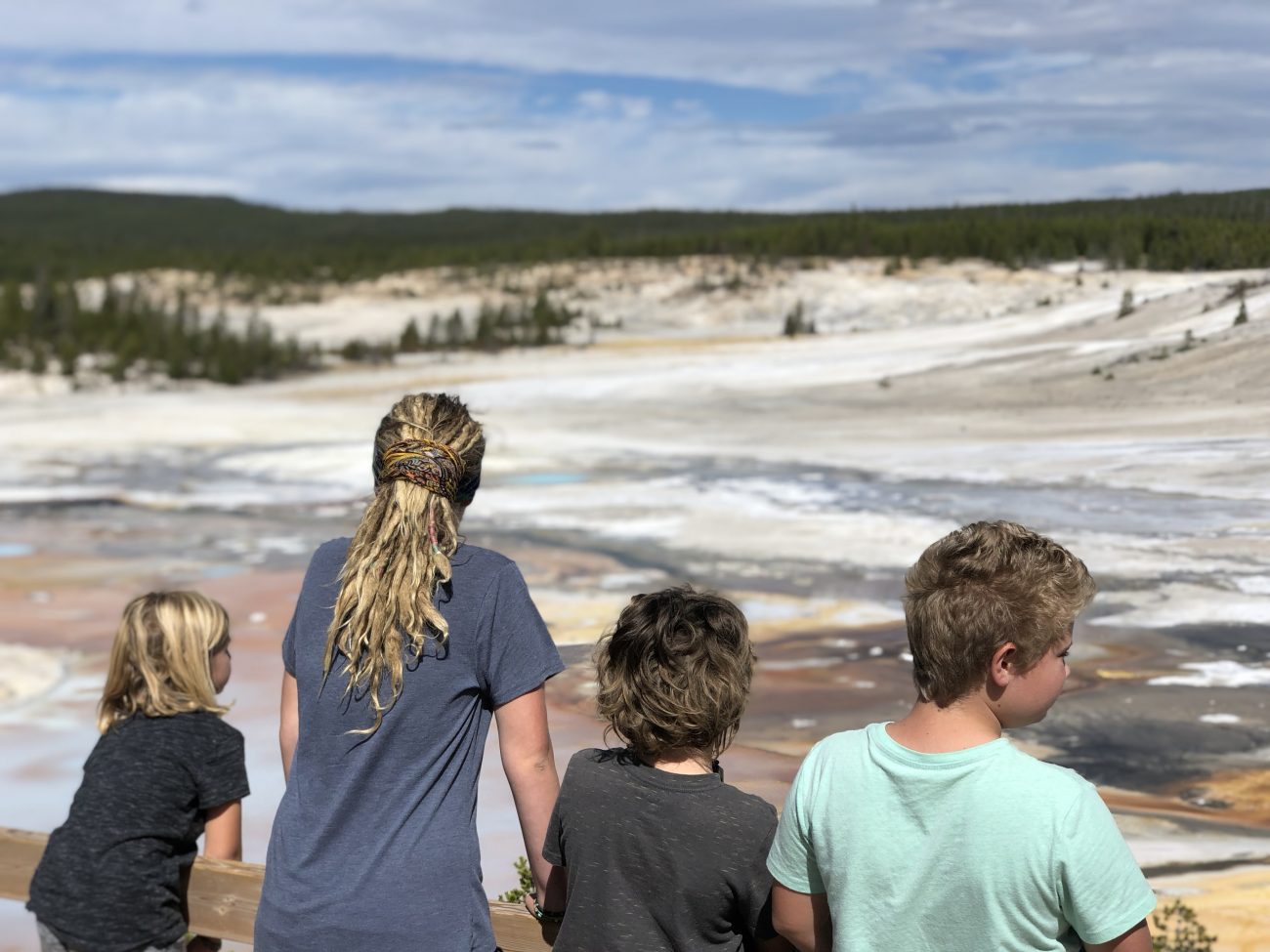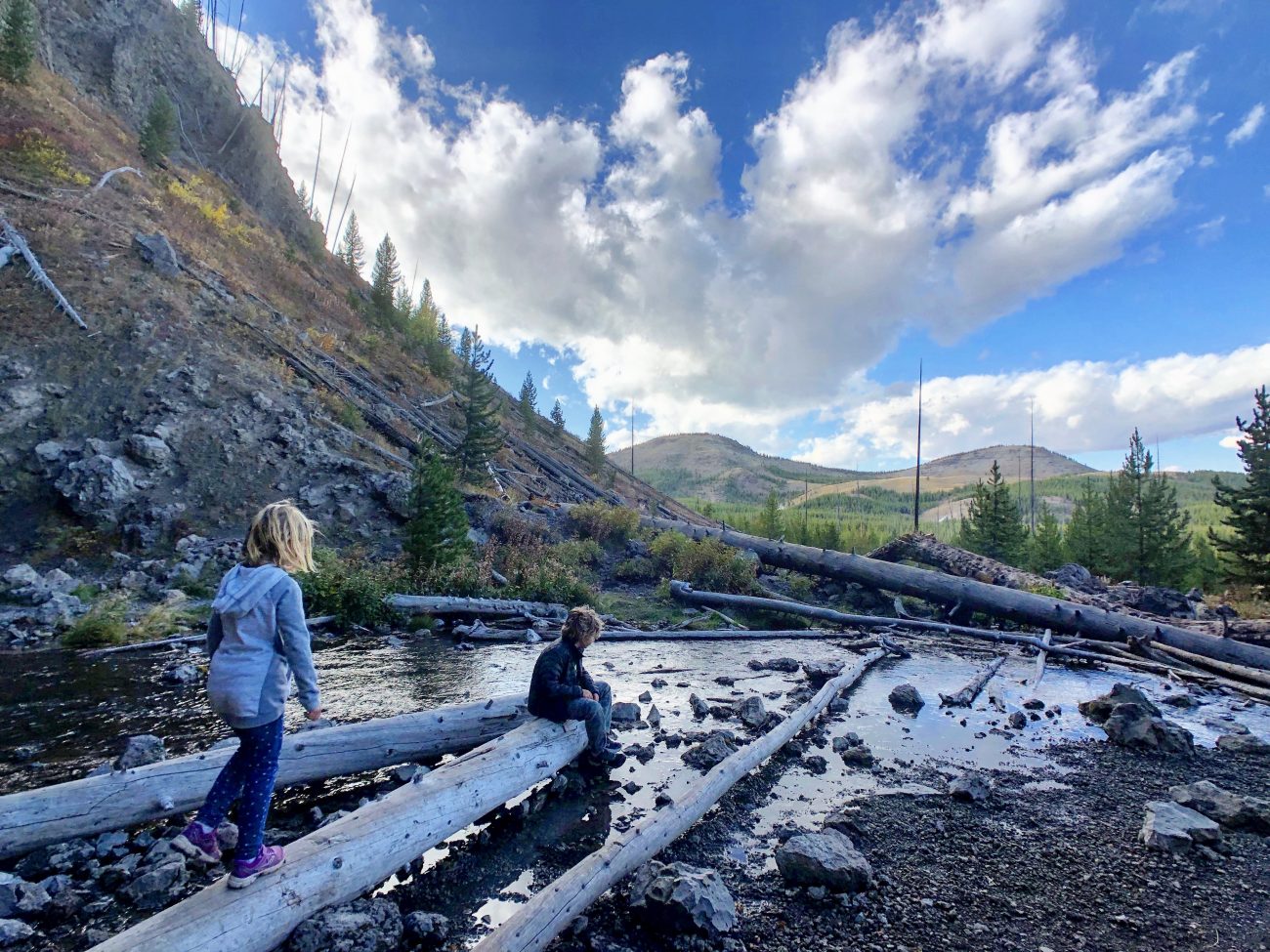 Grand Teton National Park
Over the mountain we were fortunate enough to hit Grand Teton National Park right before the weather turned snowy. We only had a few days to explore here due to some sickness, but man was it gorgeous!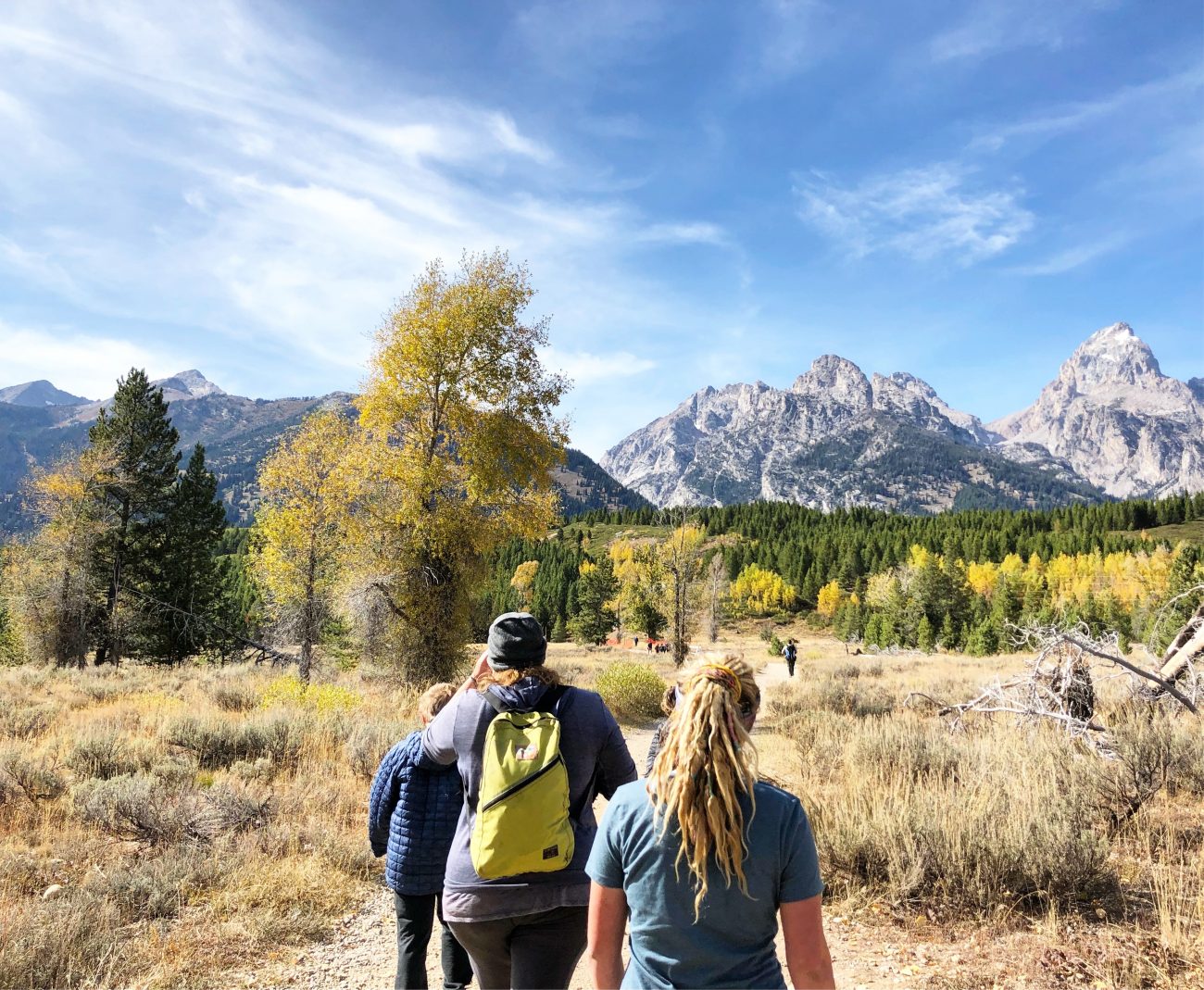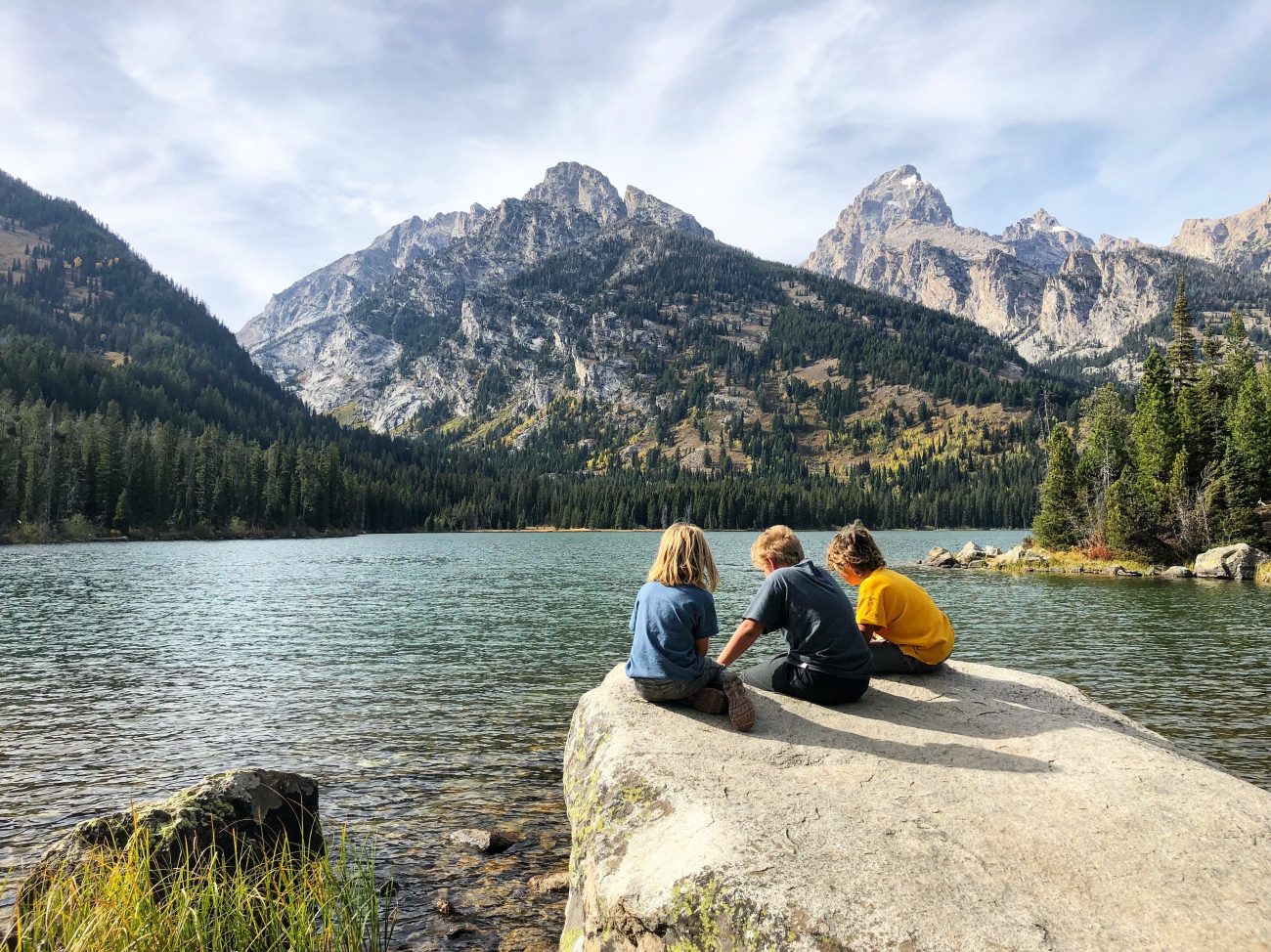 Huntsville, UT
From there we headed up into the mountains outside Ogden, Utah. This was one of those places where it didn't seem like there was a lot to do, but the longer we were in the area we found cool little hikes off the beaten path.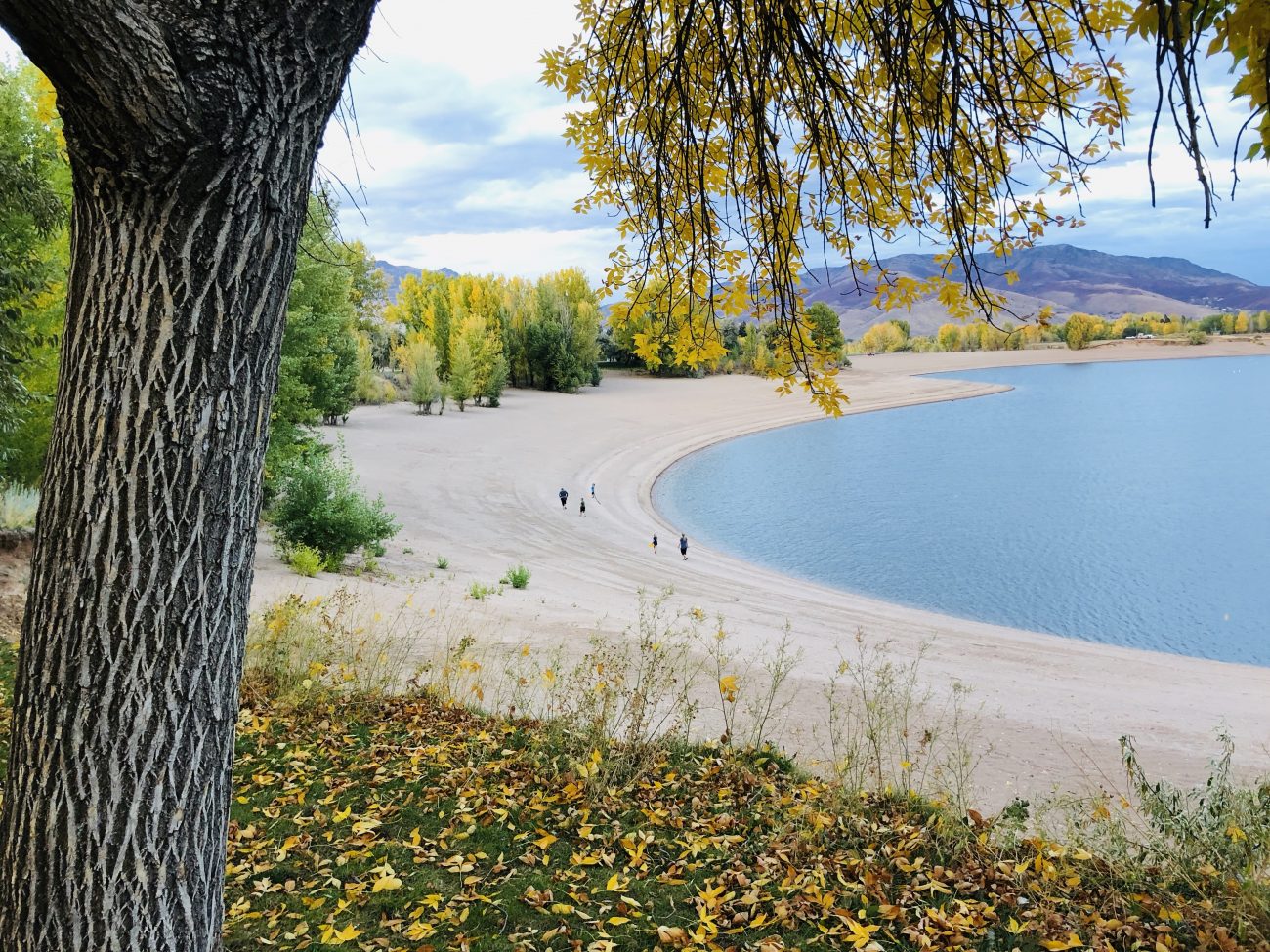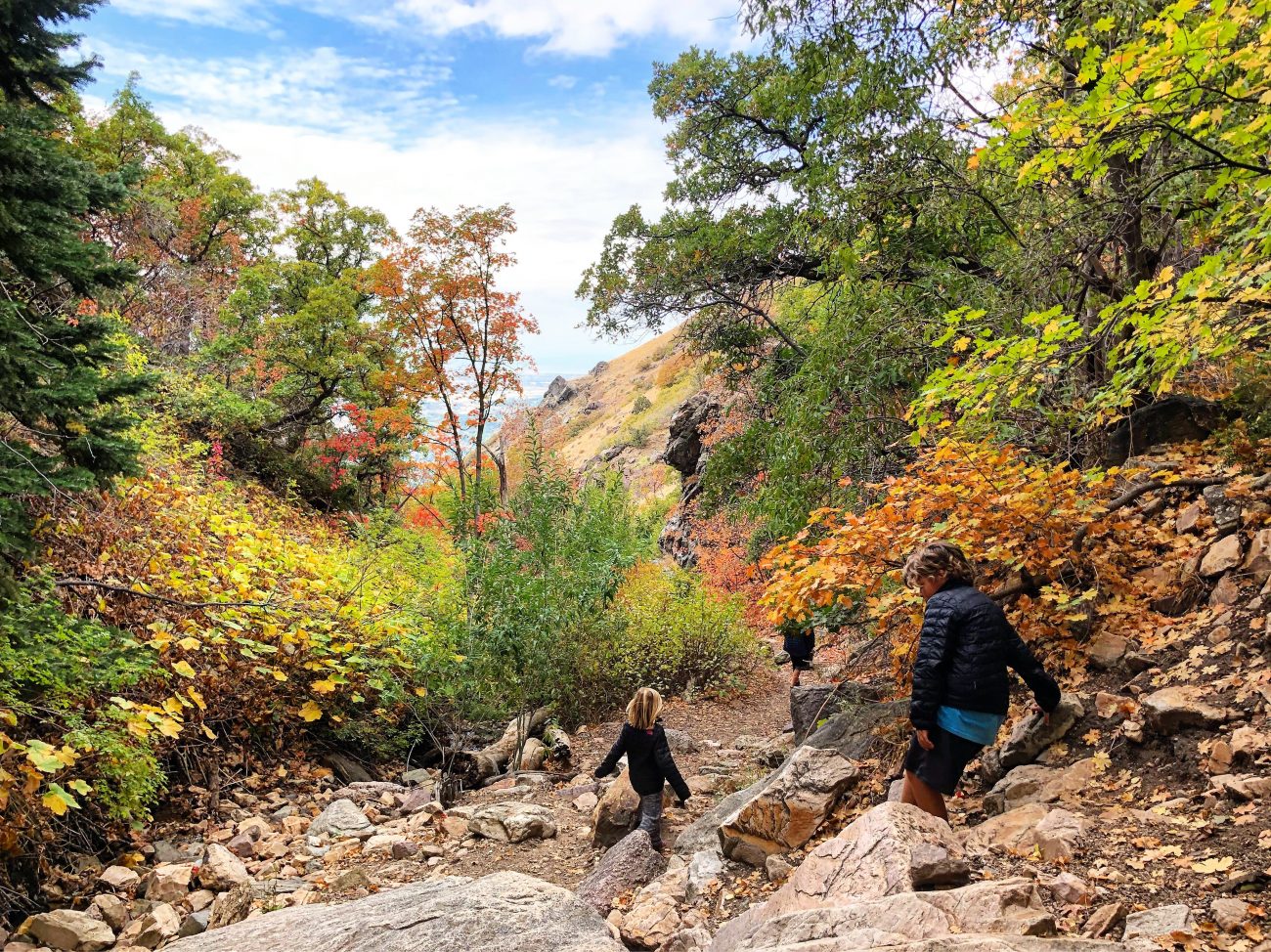 Hurricane, UT
We finally reached our breaking point with cold weather and booked it down south right outside of Zion National Park. It's funny how you hear so much about certain National Parks and you're always a little bit skeptical. Like, "Could it really be that cool?"
Yes. Yes it can.
Zion was super busy, but there was just something about the multi-colored rocks and high desert plants - the combination of barren and lush that made an impression on us.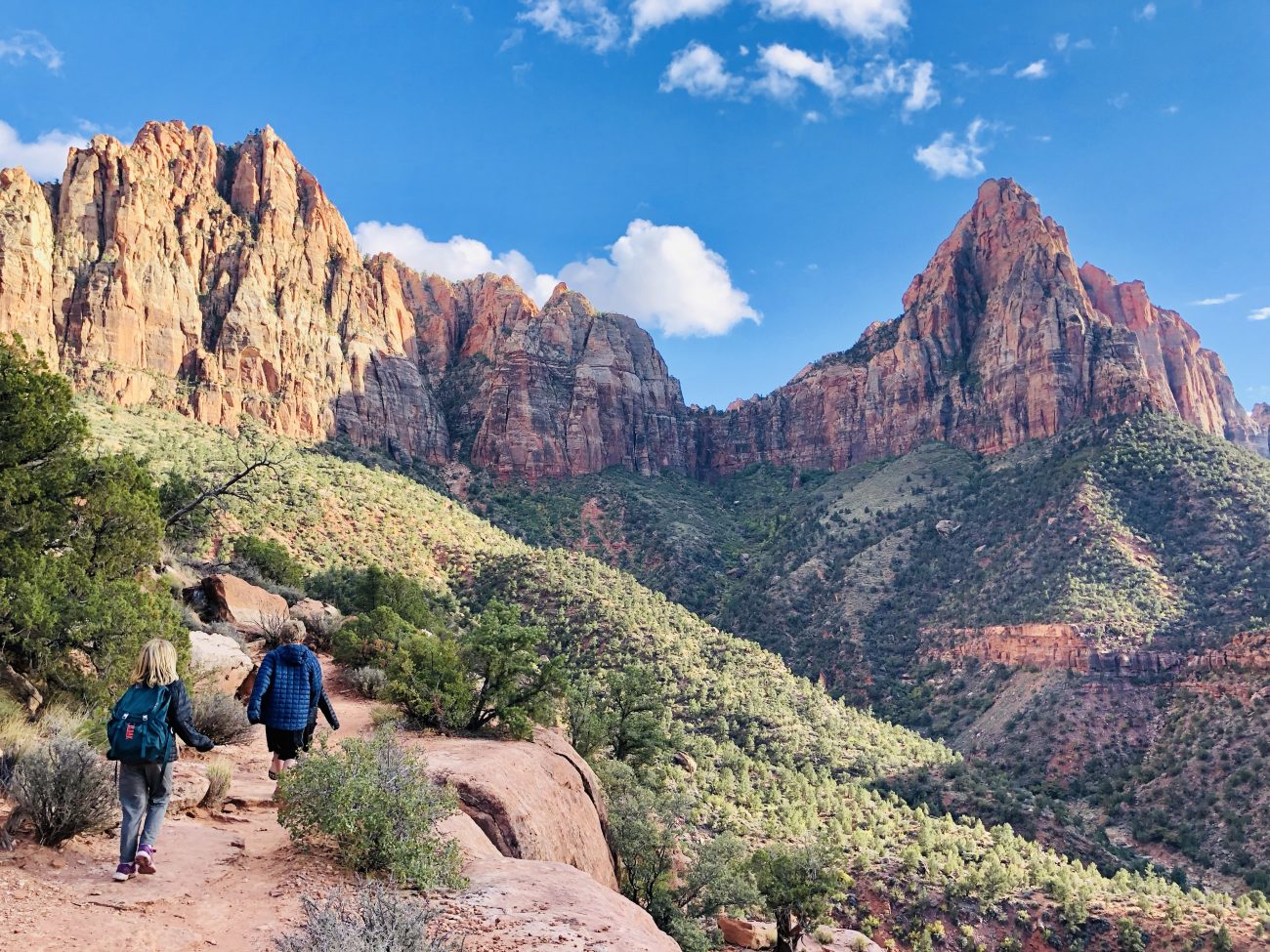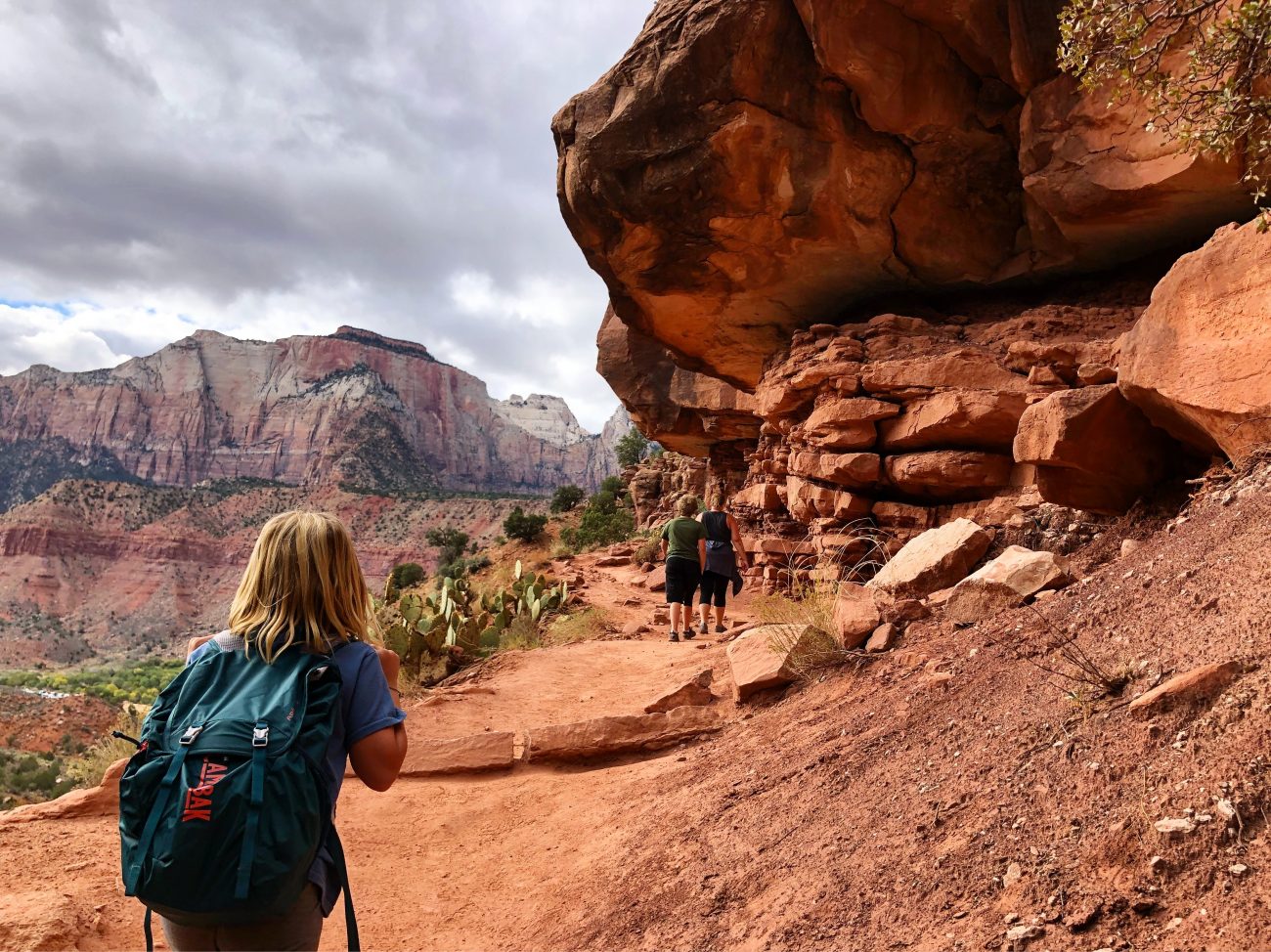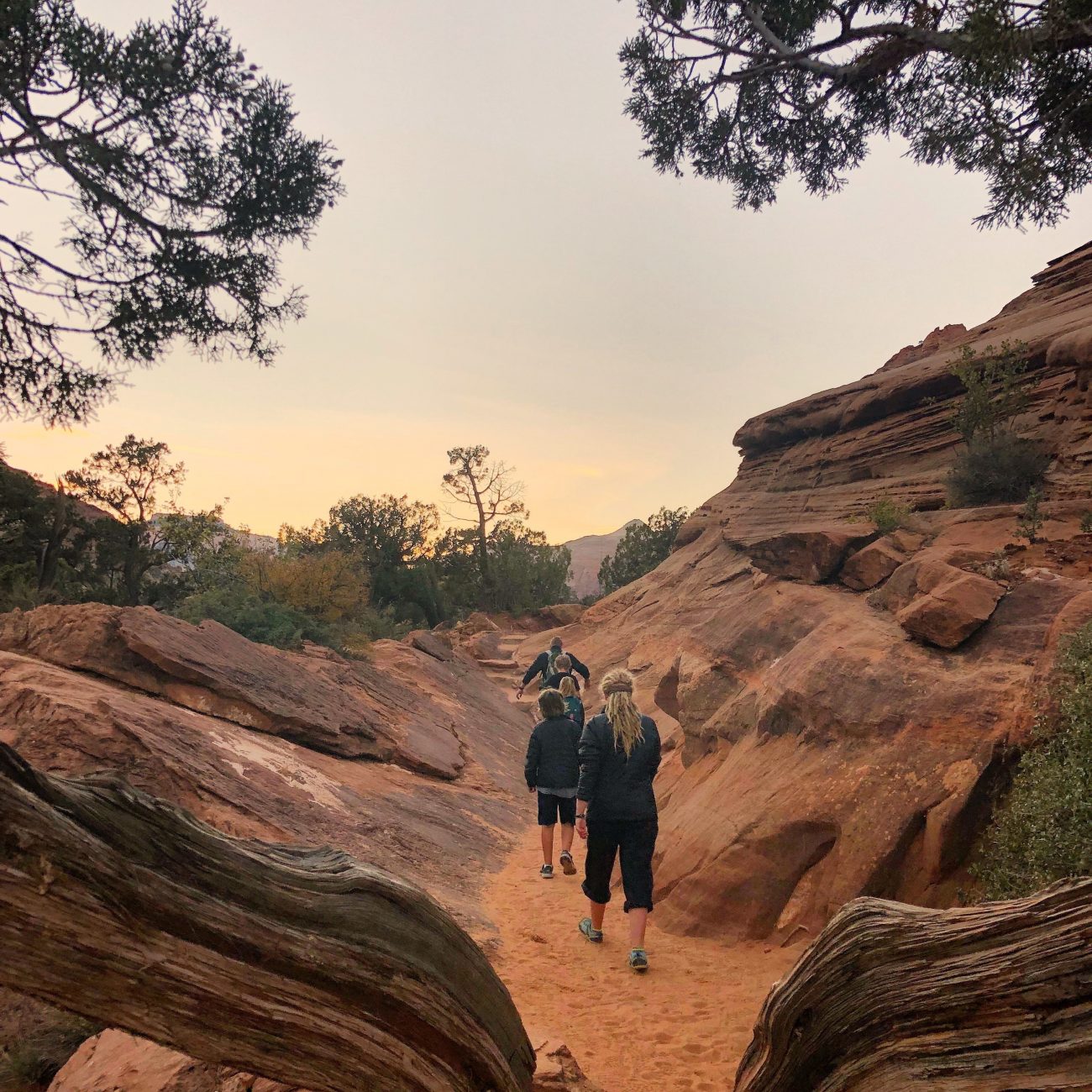 As cool as Zion was, I think we actually enjoyed the surrounding area more. Even our boondocking spot 30 minutes outside the park was gorgeous.
The Red Cliffs National Conservation area took us on some of our favorite hikes to date. And a quick trip up to Cedar Breaks National Monument showed us just how quickly the temperatures can change in a 1 hour drive (80's down to 40's!).
There was so much we didn't get to do in this area, and we can't wait to go back!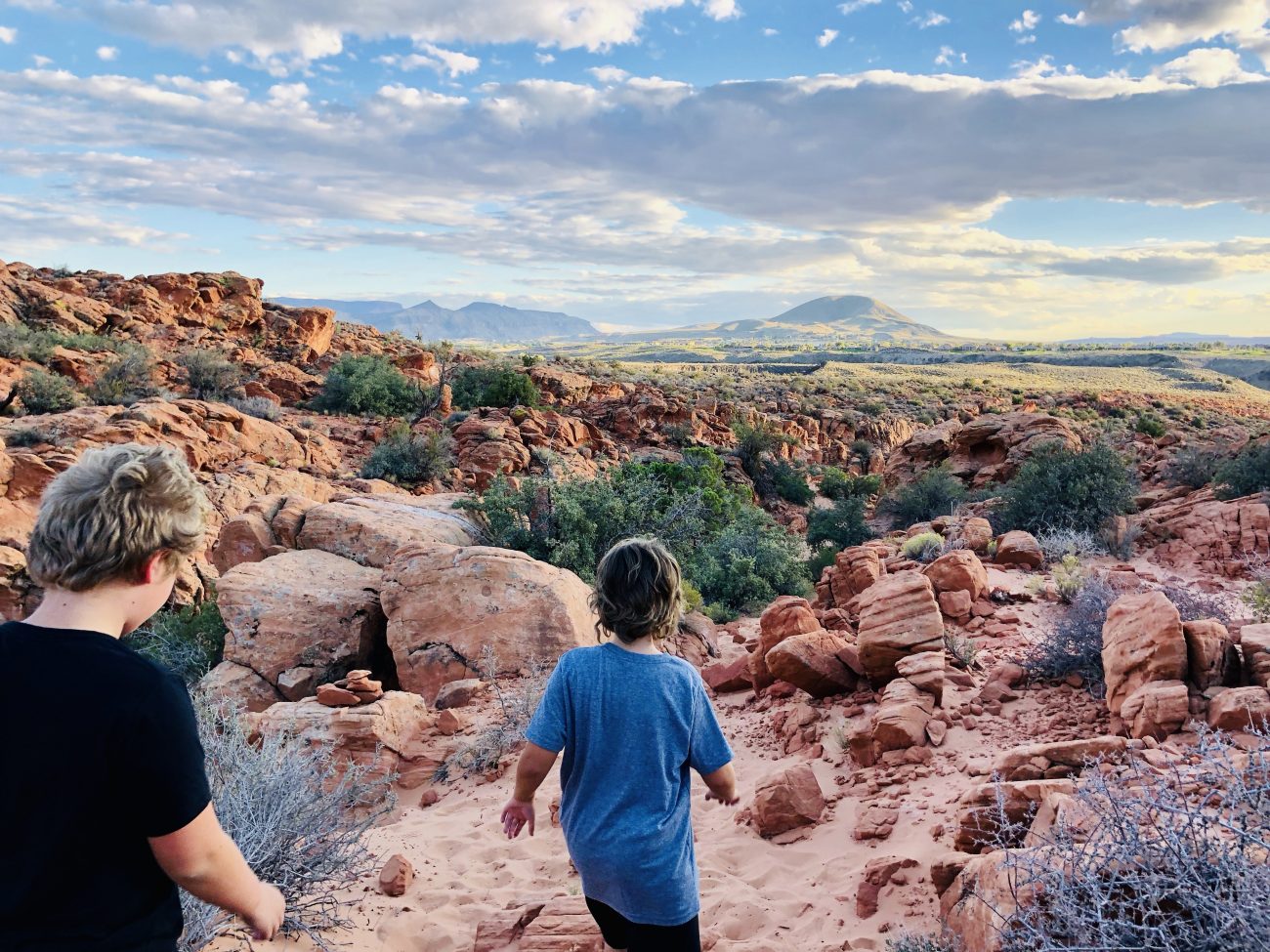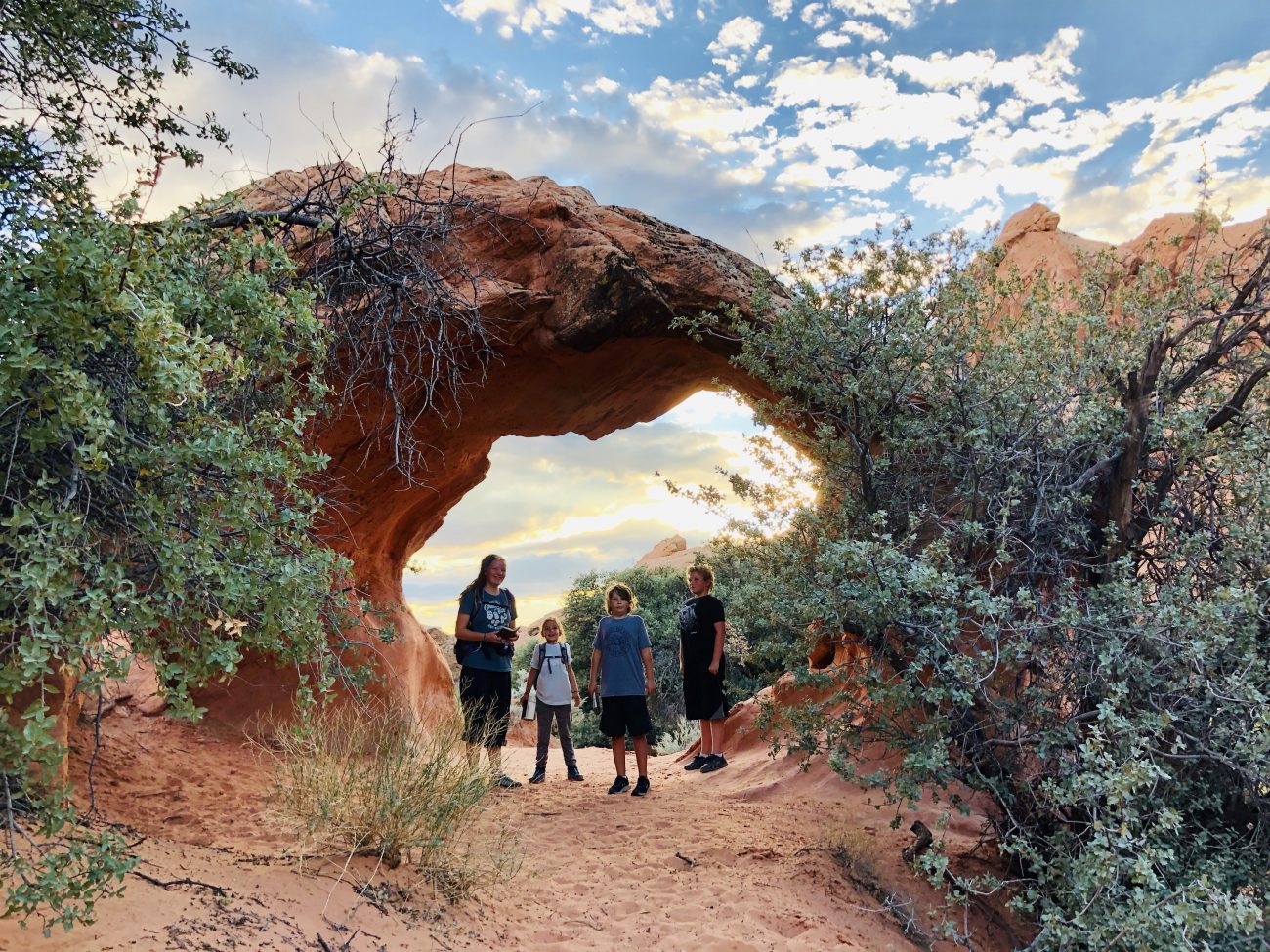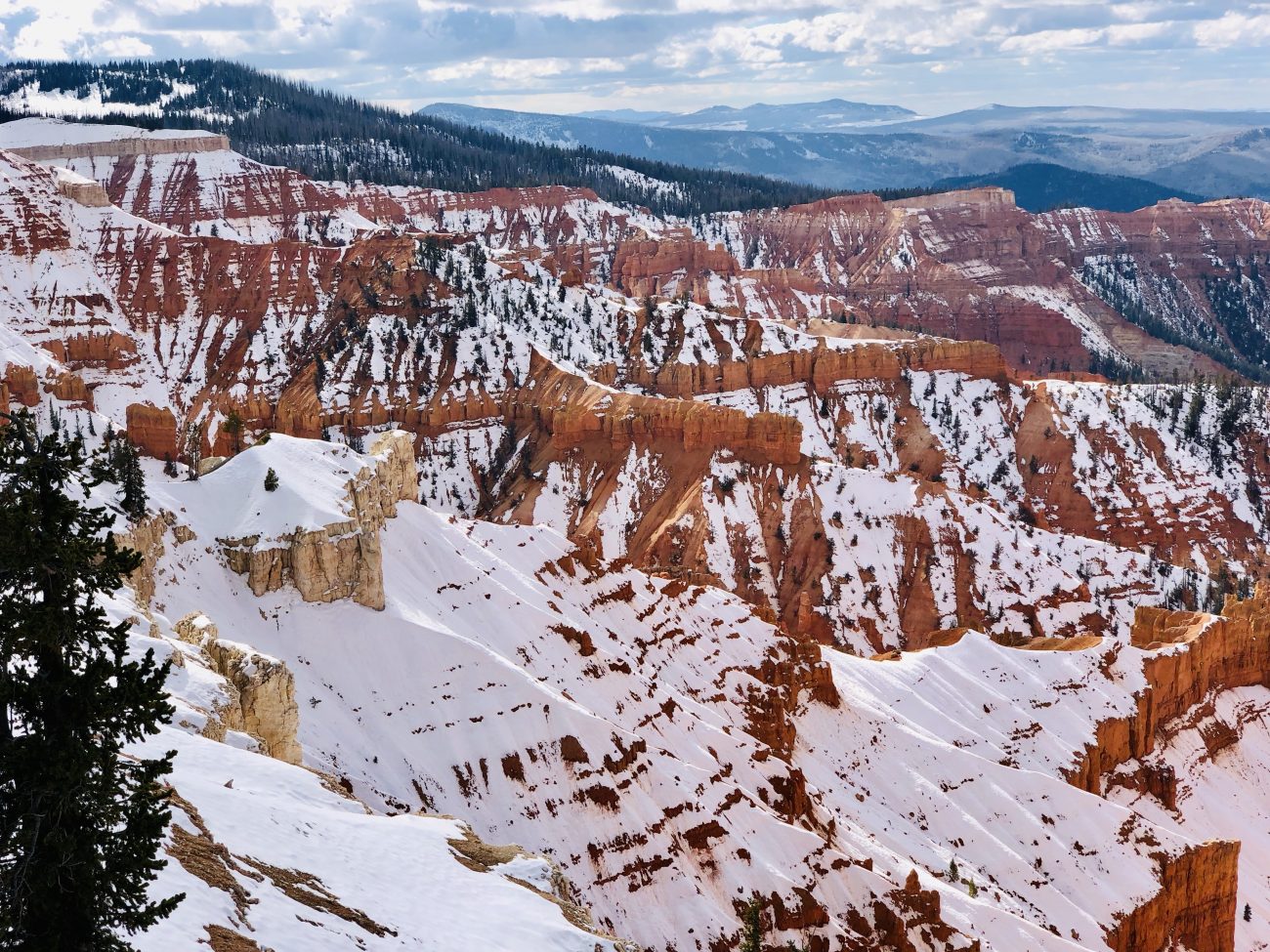 Kanab, UT
Please tell me you've been to Kanab! Besides being one of those adorable small desert towns, it was close to so many adventures! Coral Pink Sand Dunes, hidden caves, and windswept canyons just to name a few.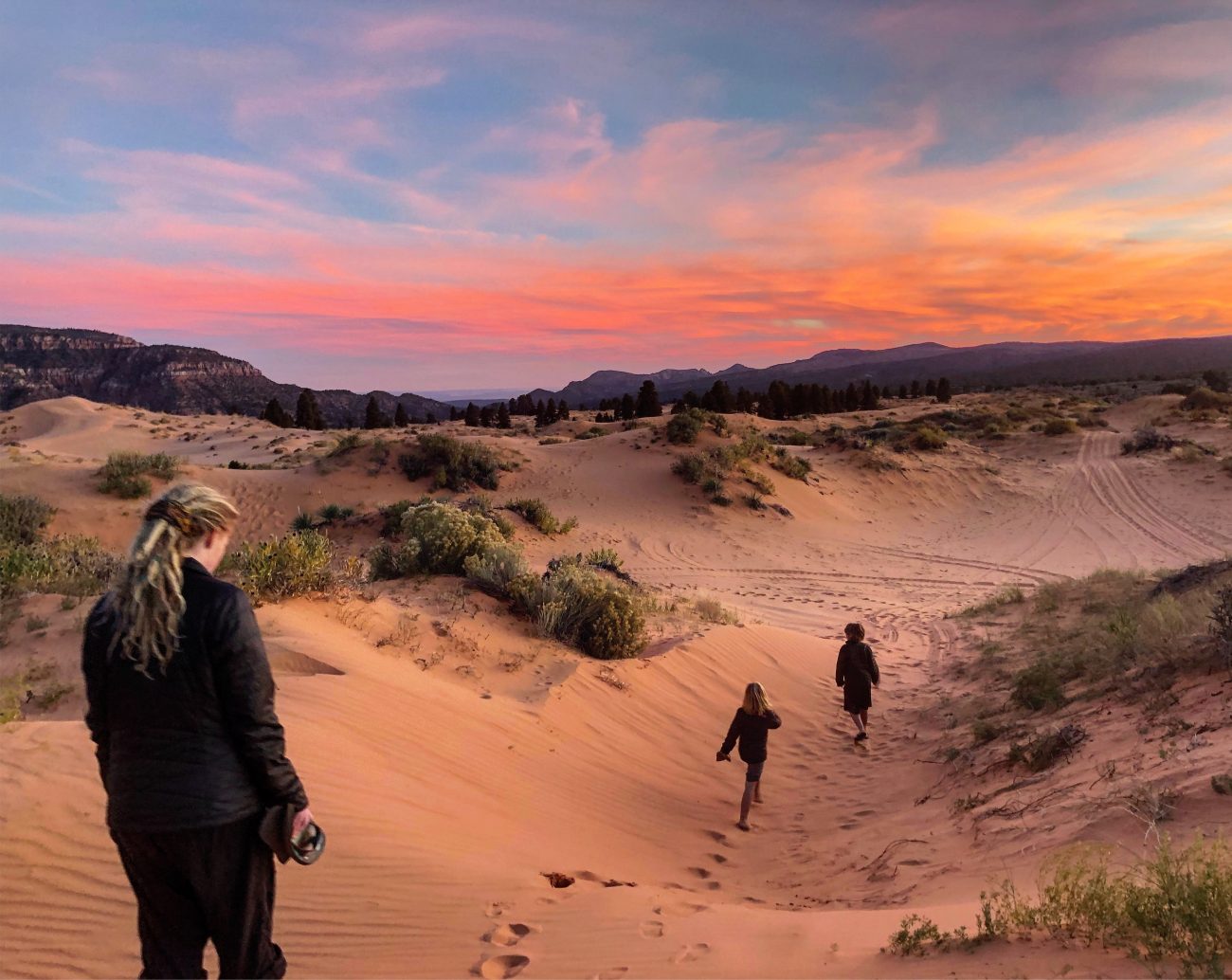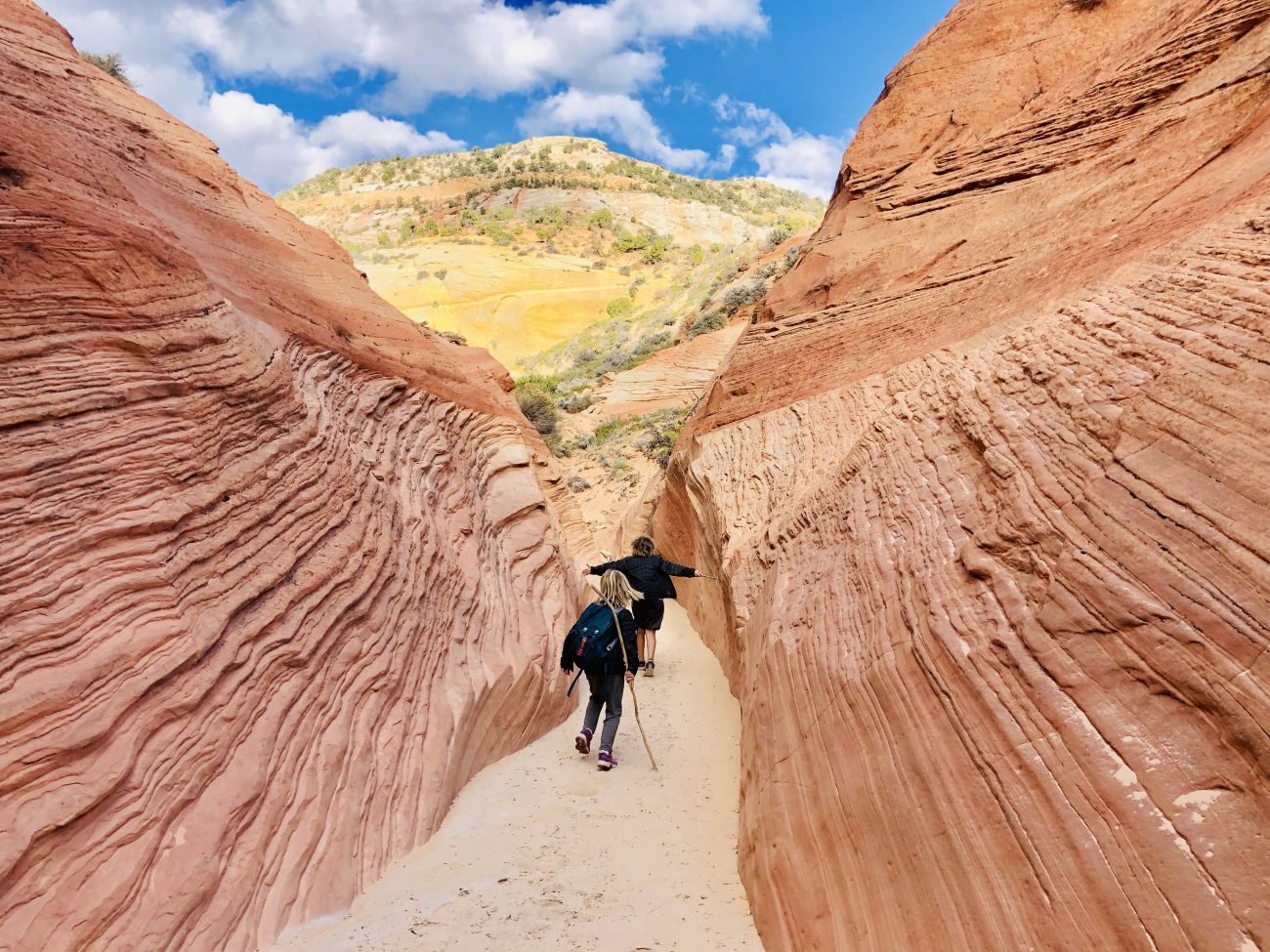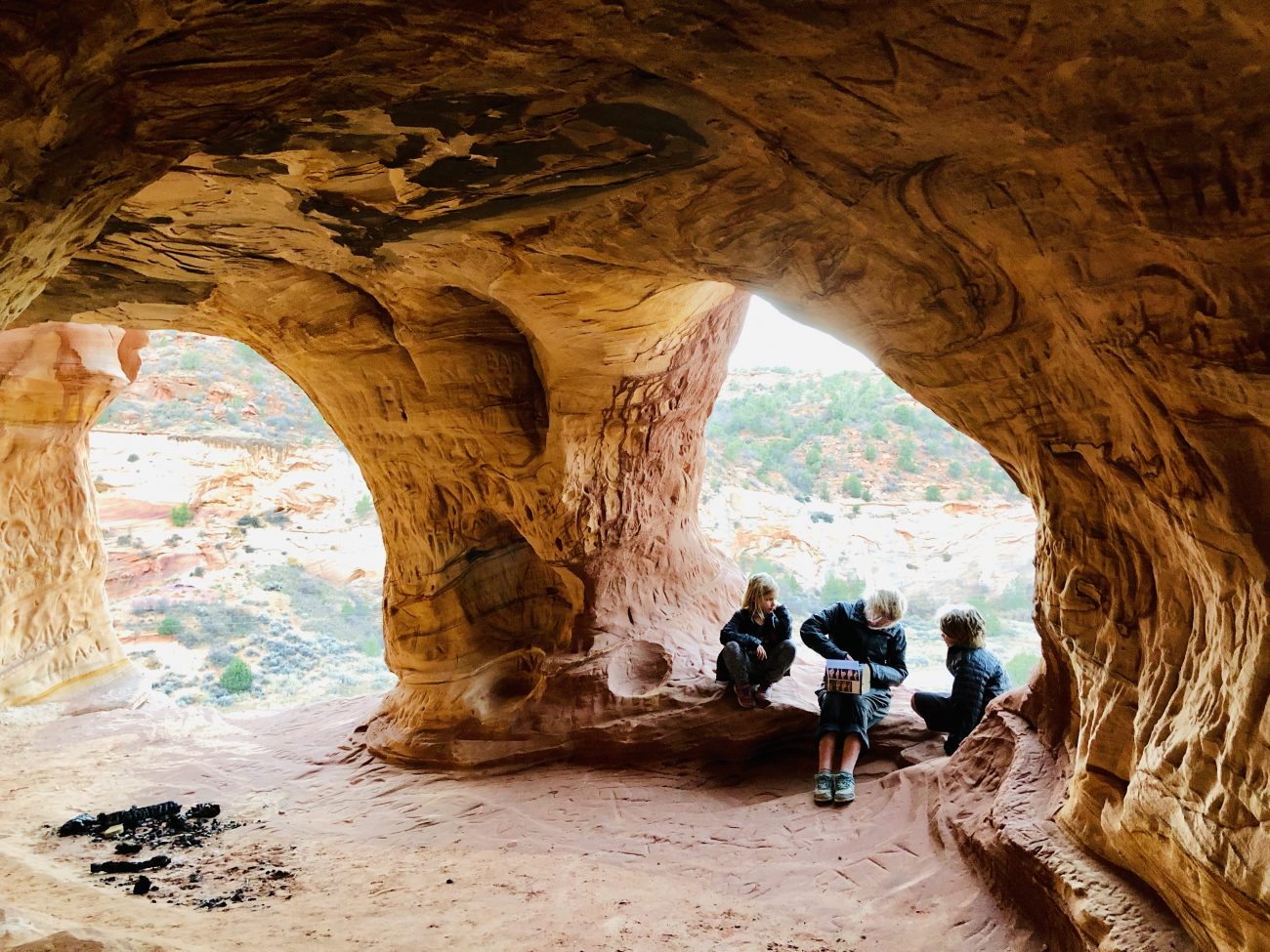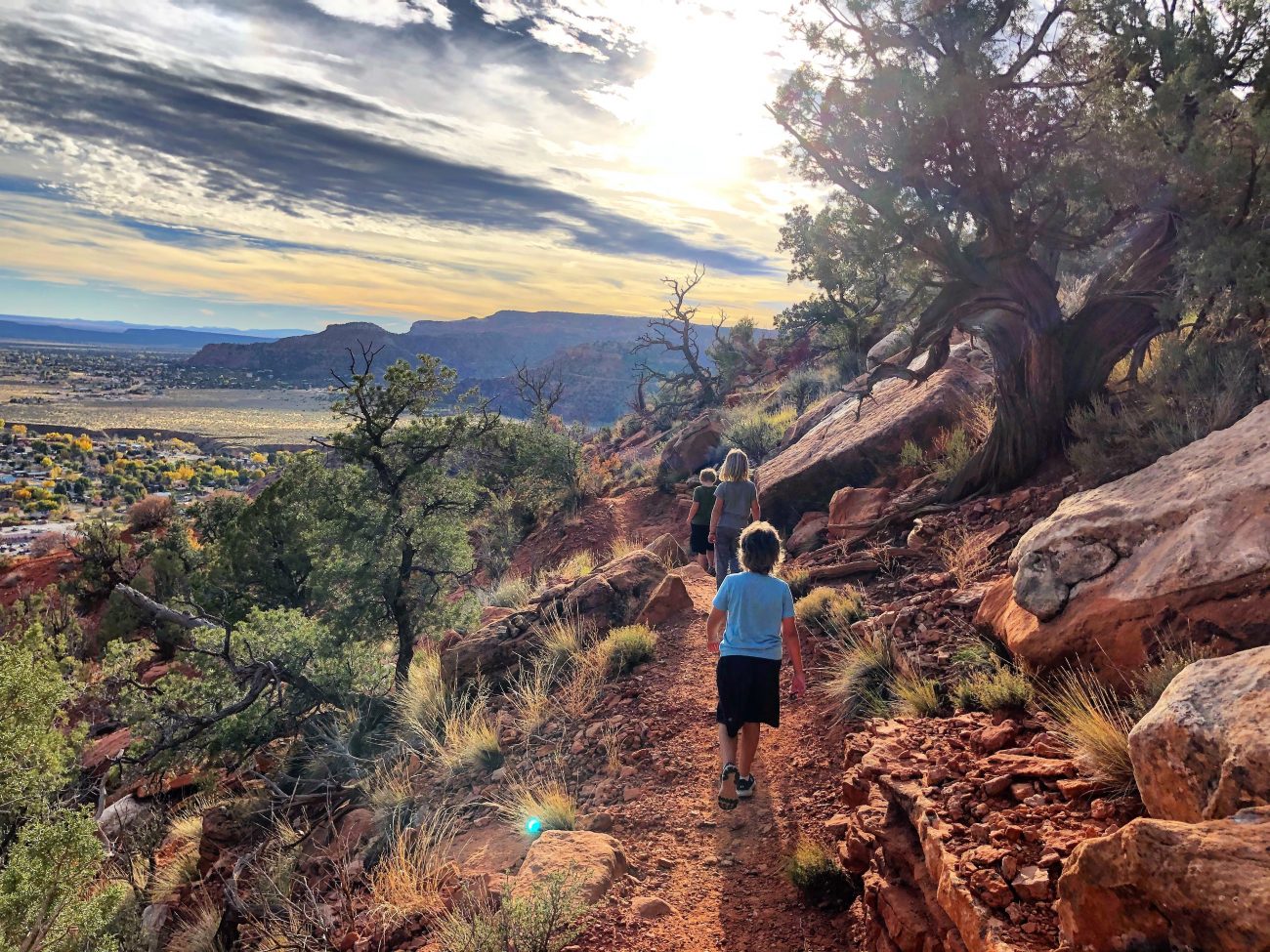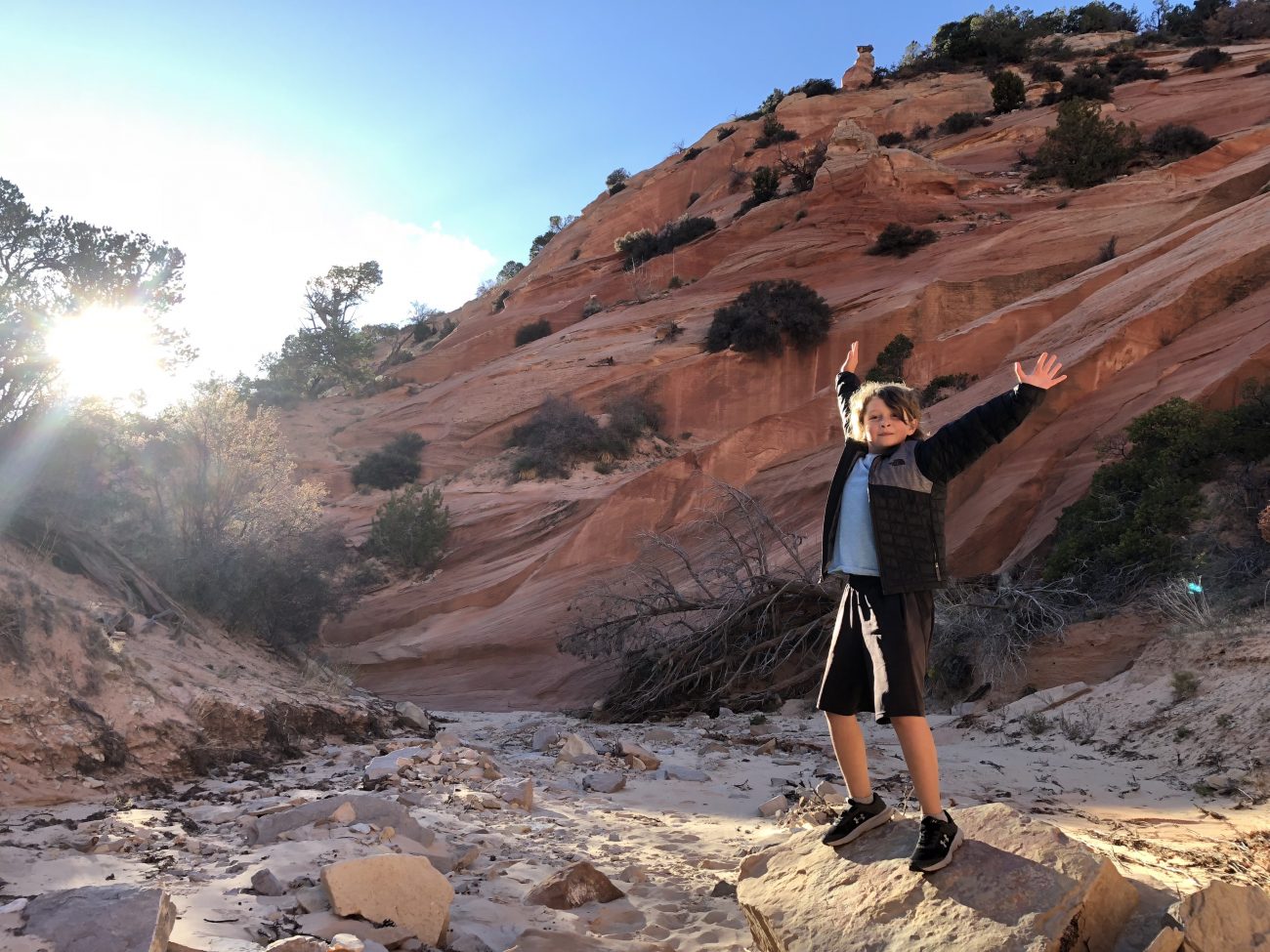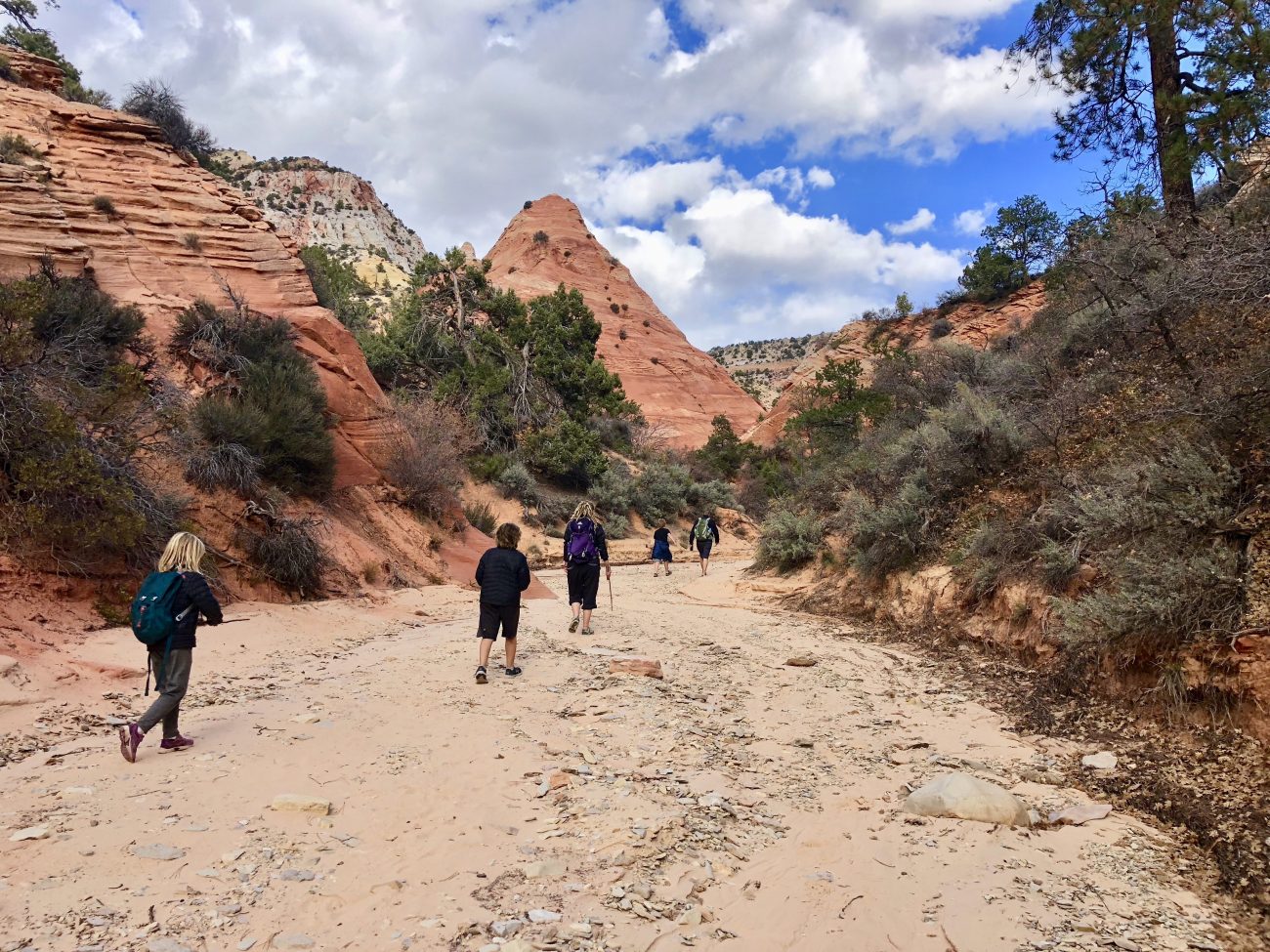 Page, AZ
Right down the road from Kanab, Page is right outside of the other end of Grand Staircase-Escalante National Monument. I'm telling you, there are so many crazy hikes you can go on in this area, and it would take hours to drive to all them.
Most are down crazy 4WD dirt roads, and totally worth it.
From the Toadstools, to the Wawheap Hoodoos to the legendary Antelope Canyon, we were pretty much in shock and awe the whole time here.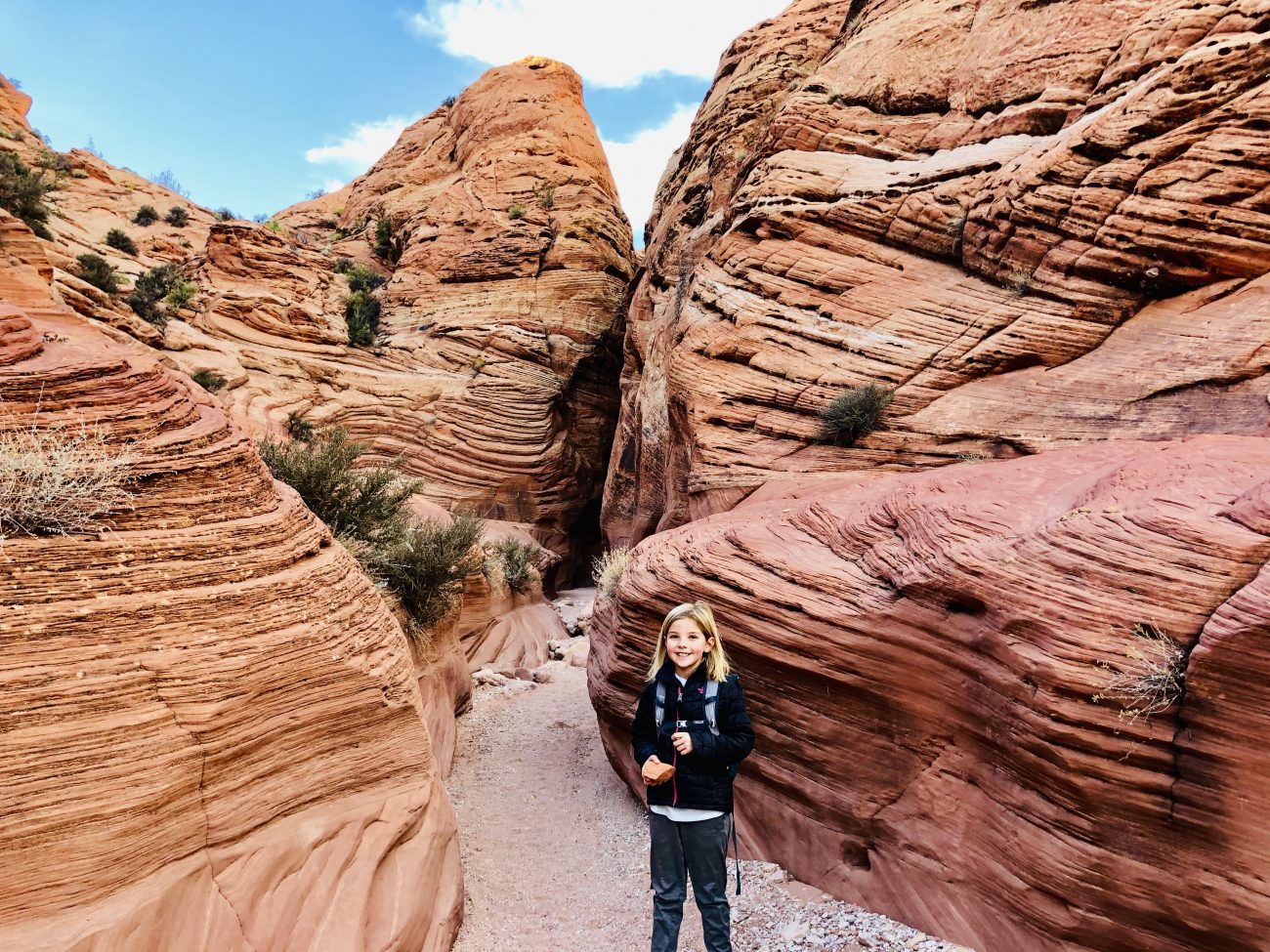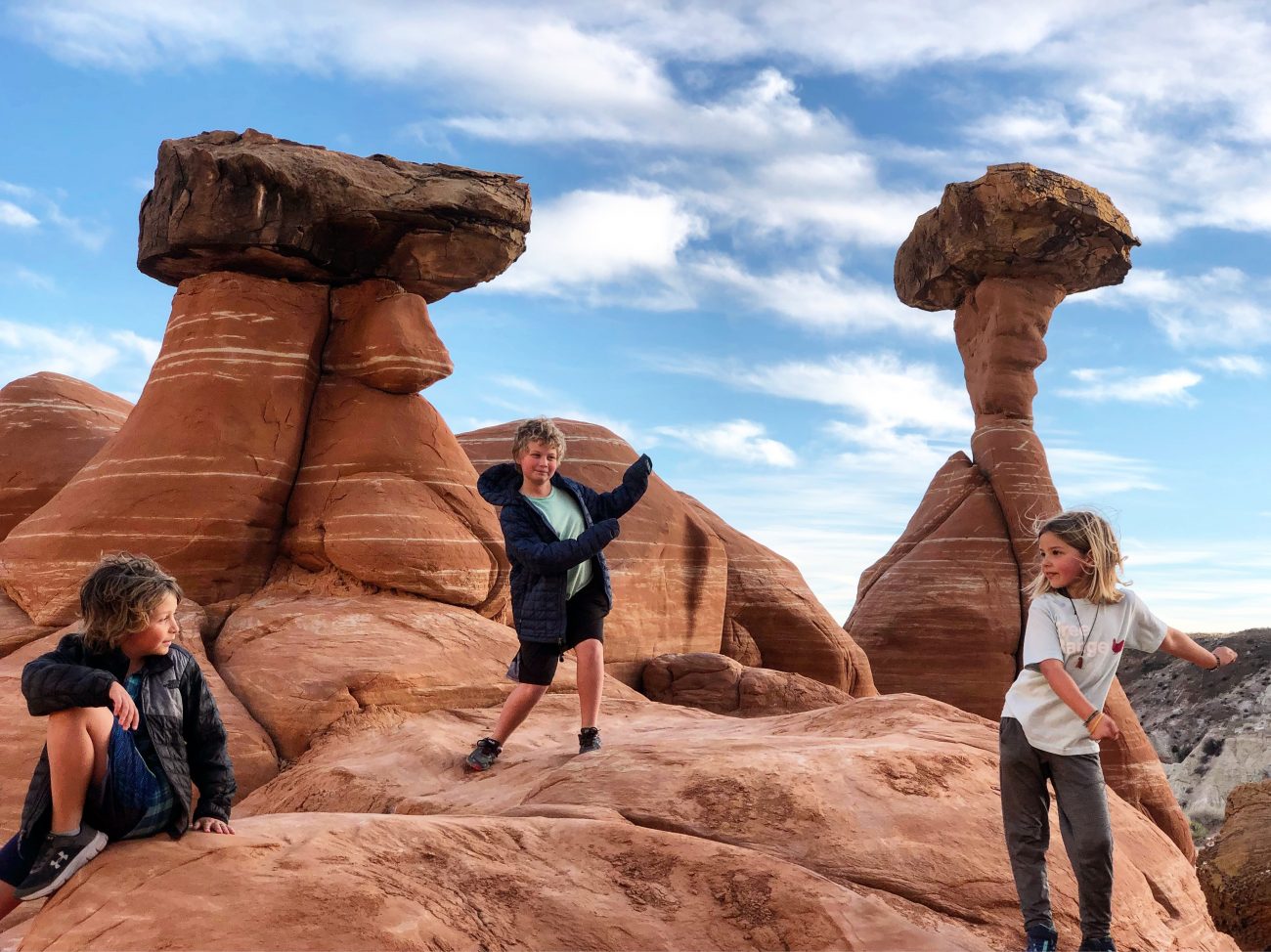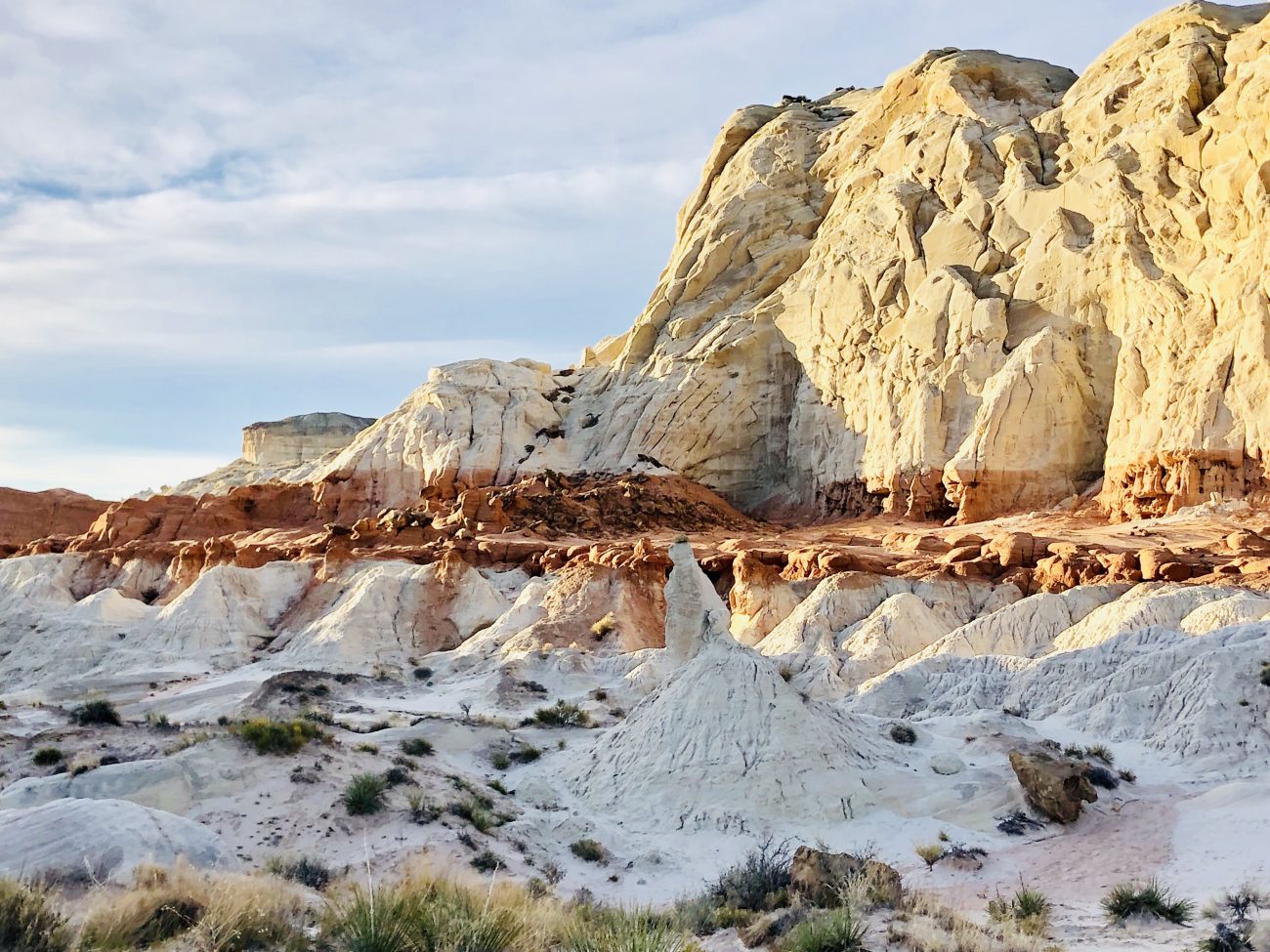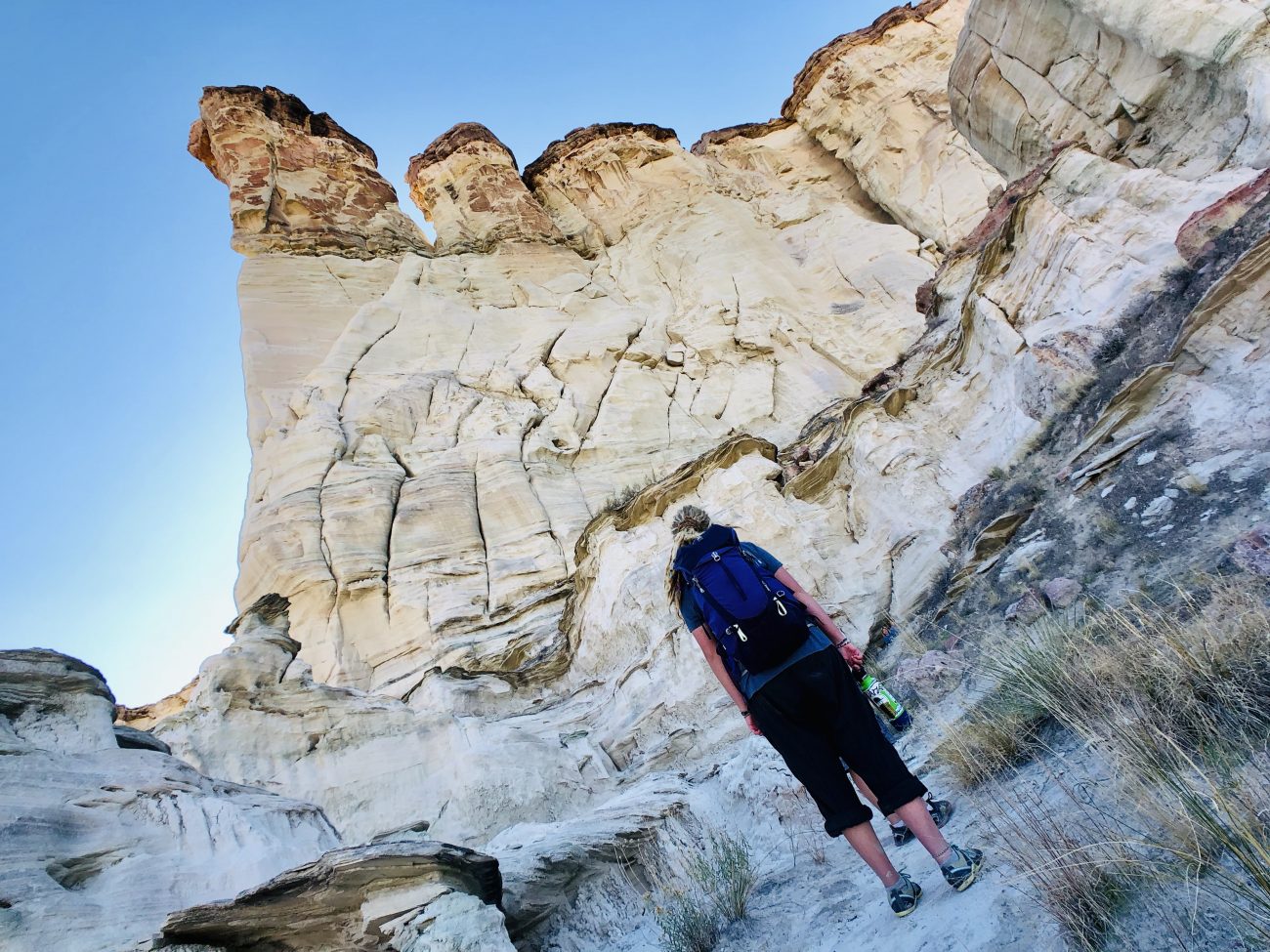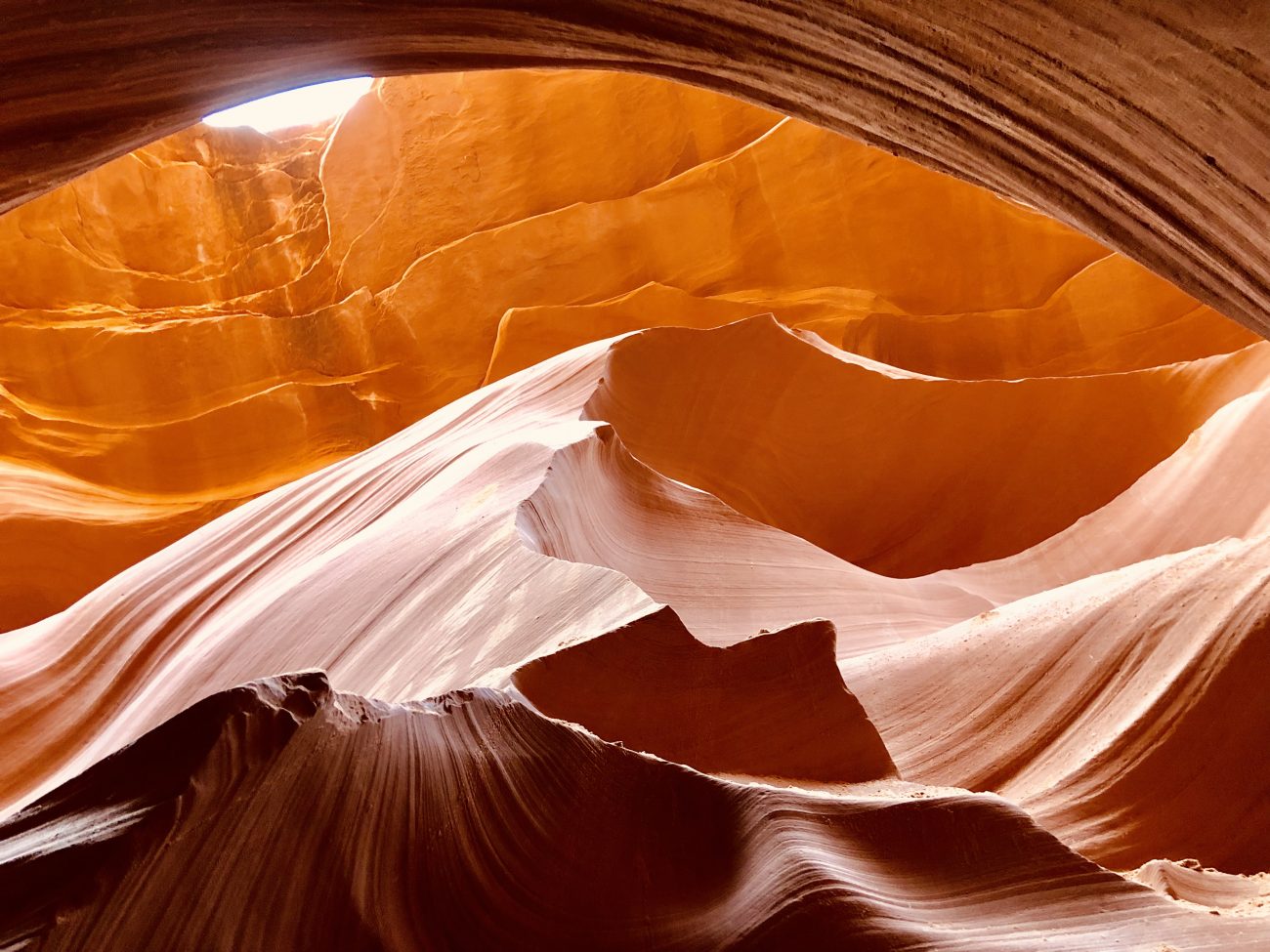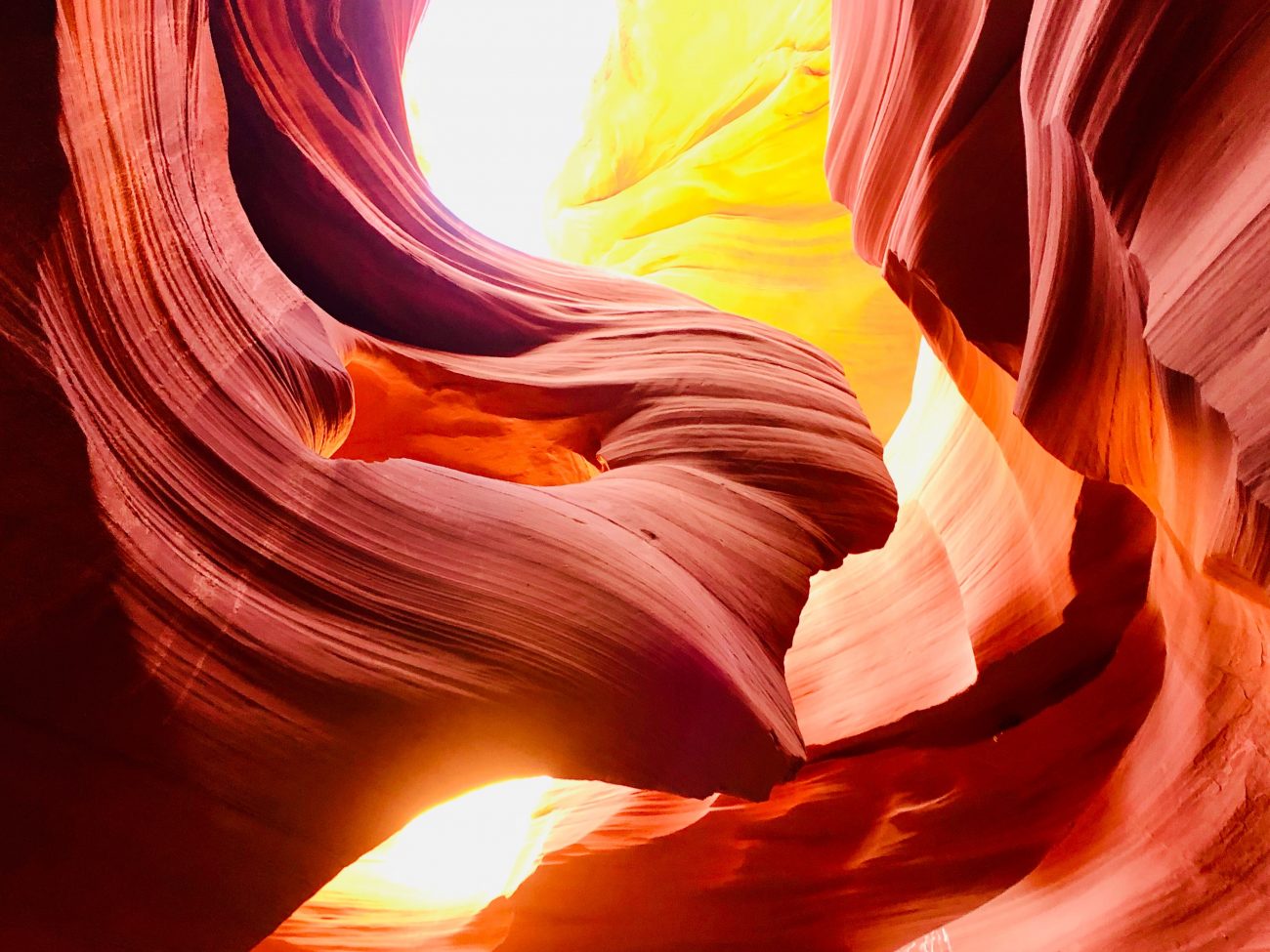 Phoenix, AZ
This city has managed to become our "second home" on the road. We have great friends here, and there is an abundance of beautiful parks and hiking opportunities. We bounced around this area until the end of the year, and enjoyed adventuring at Lost Dutchman State Park, White Tank Regional Mountain Park, Usury Mountain Regional Park, and Vulture Peak outside Wickenburg, AZ.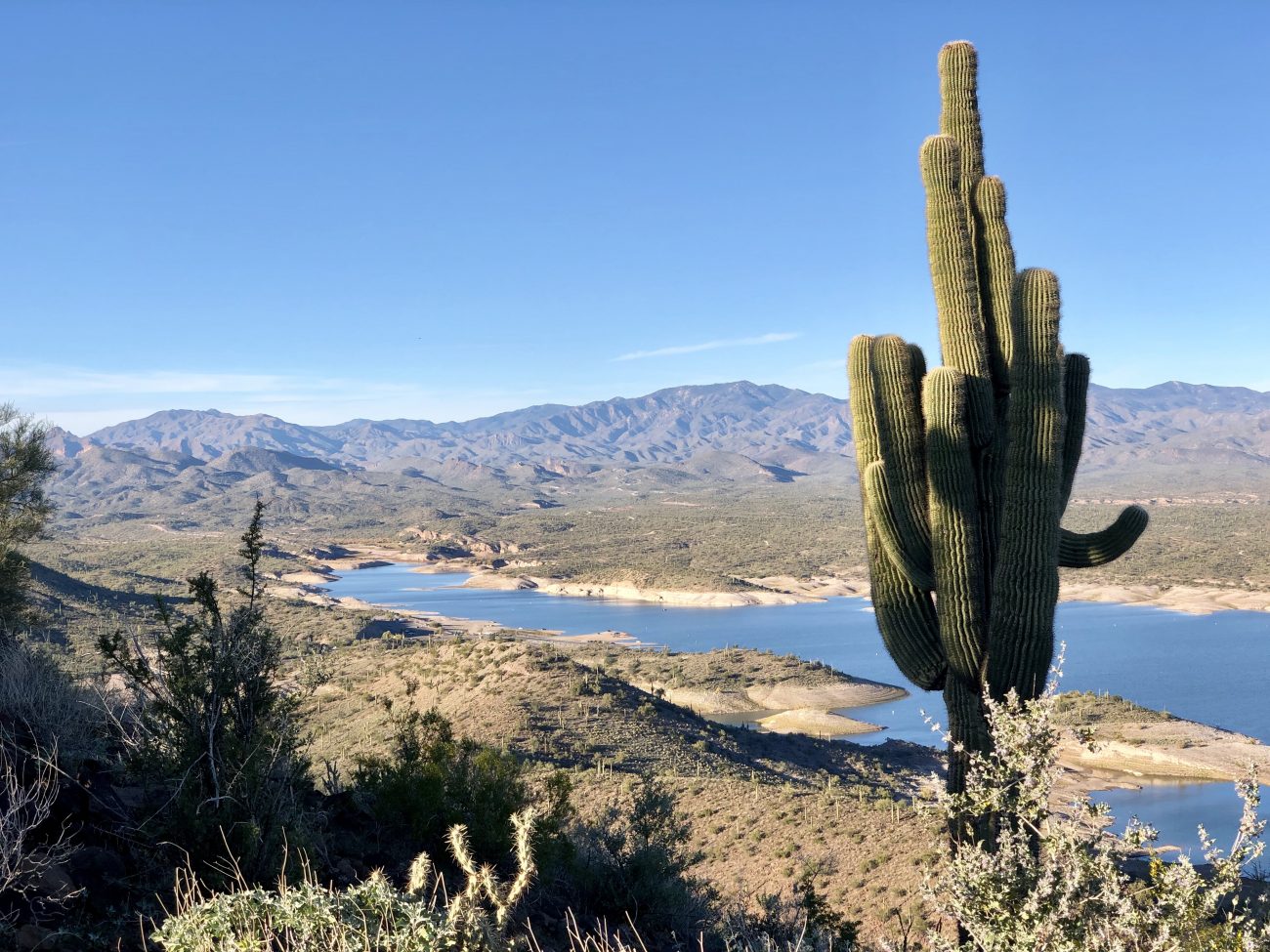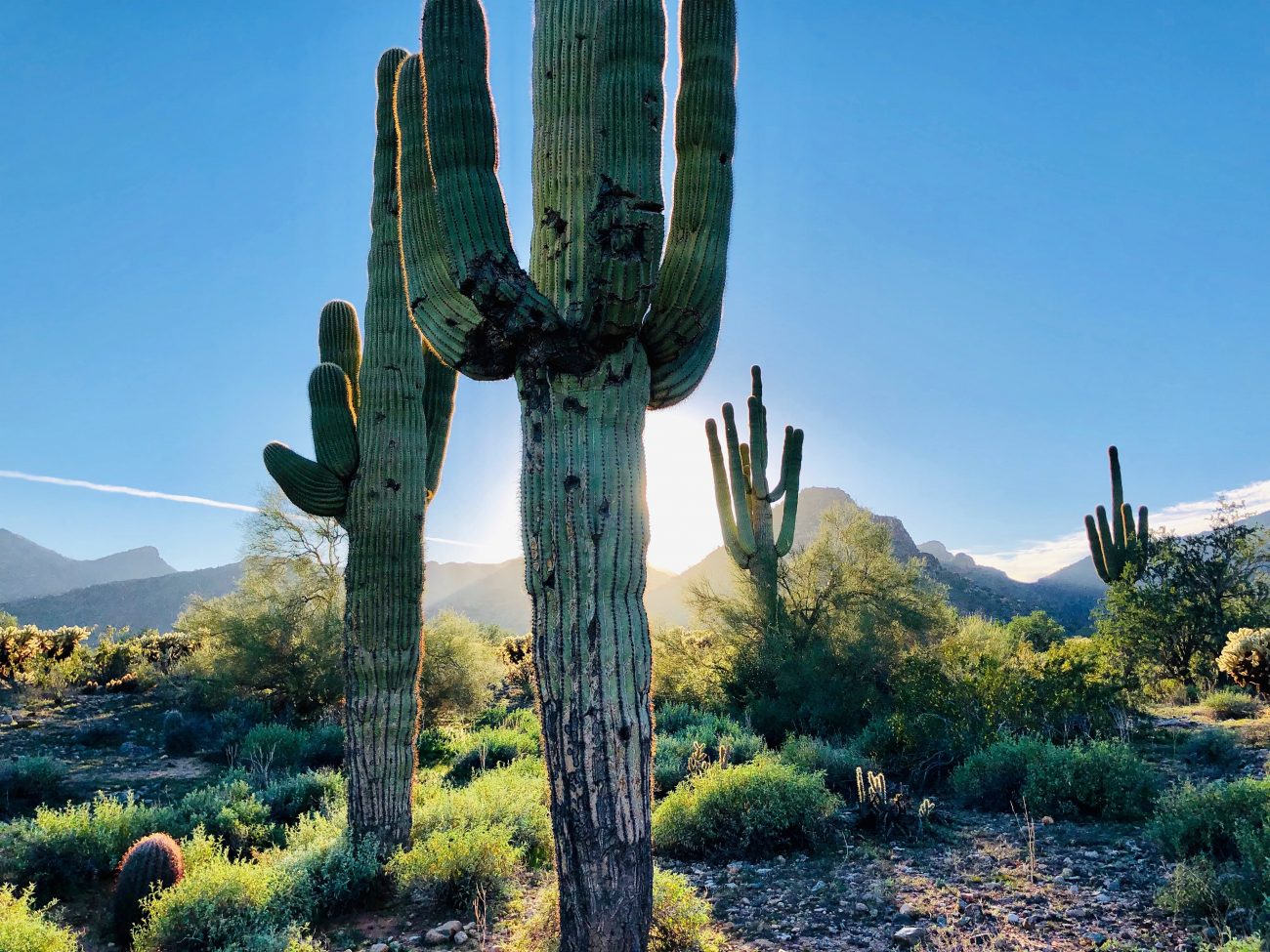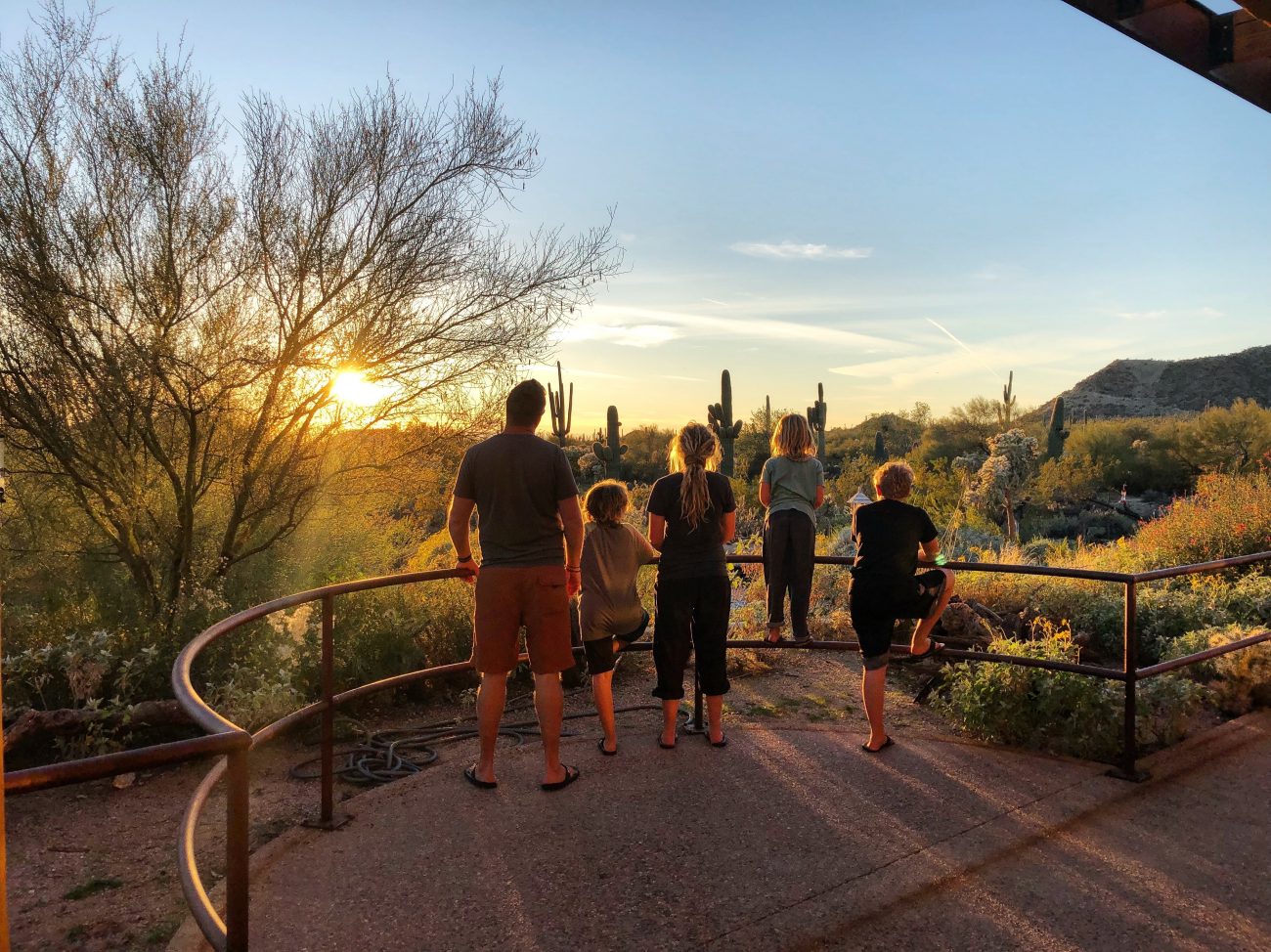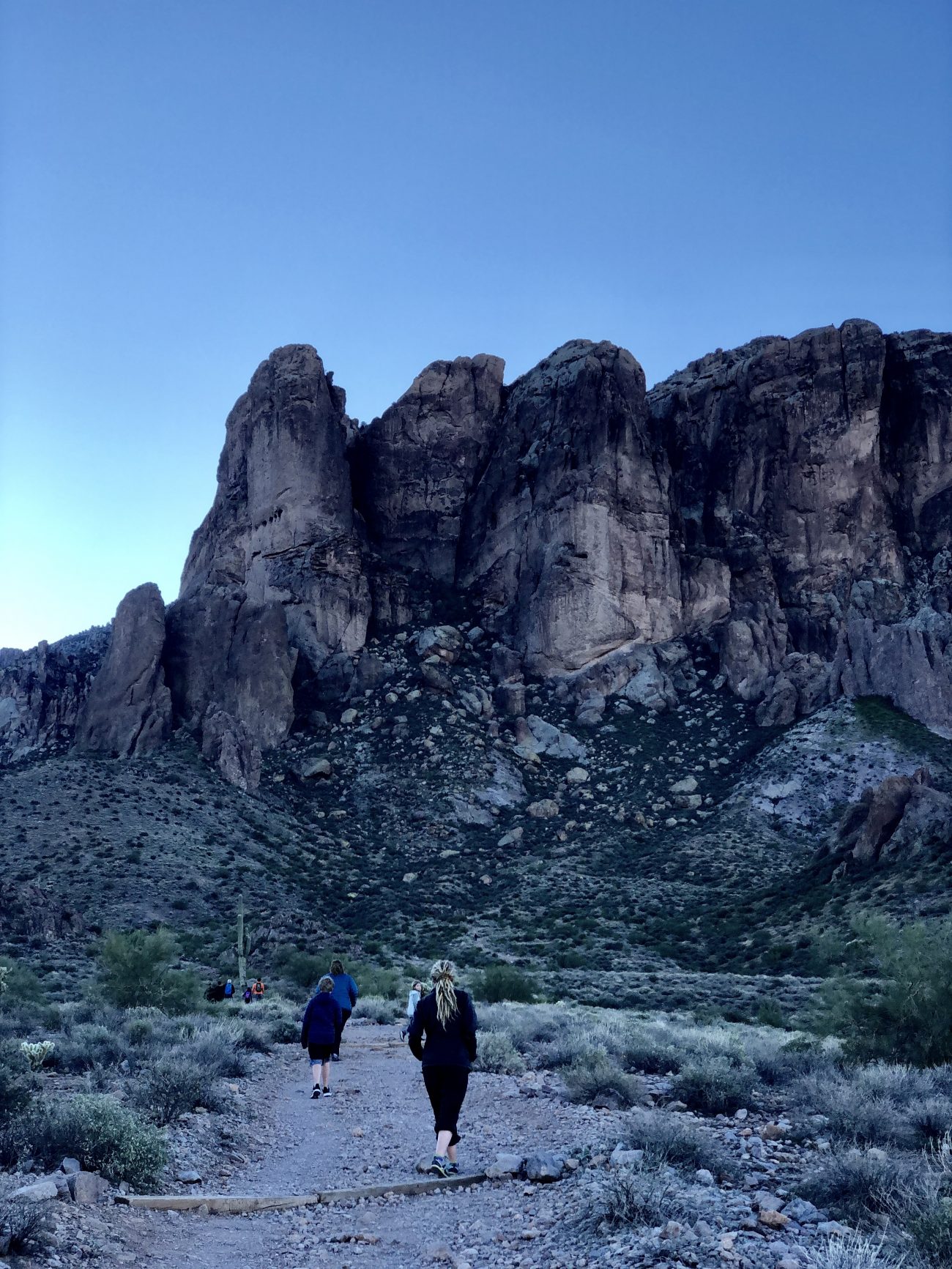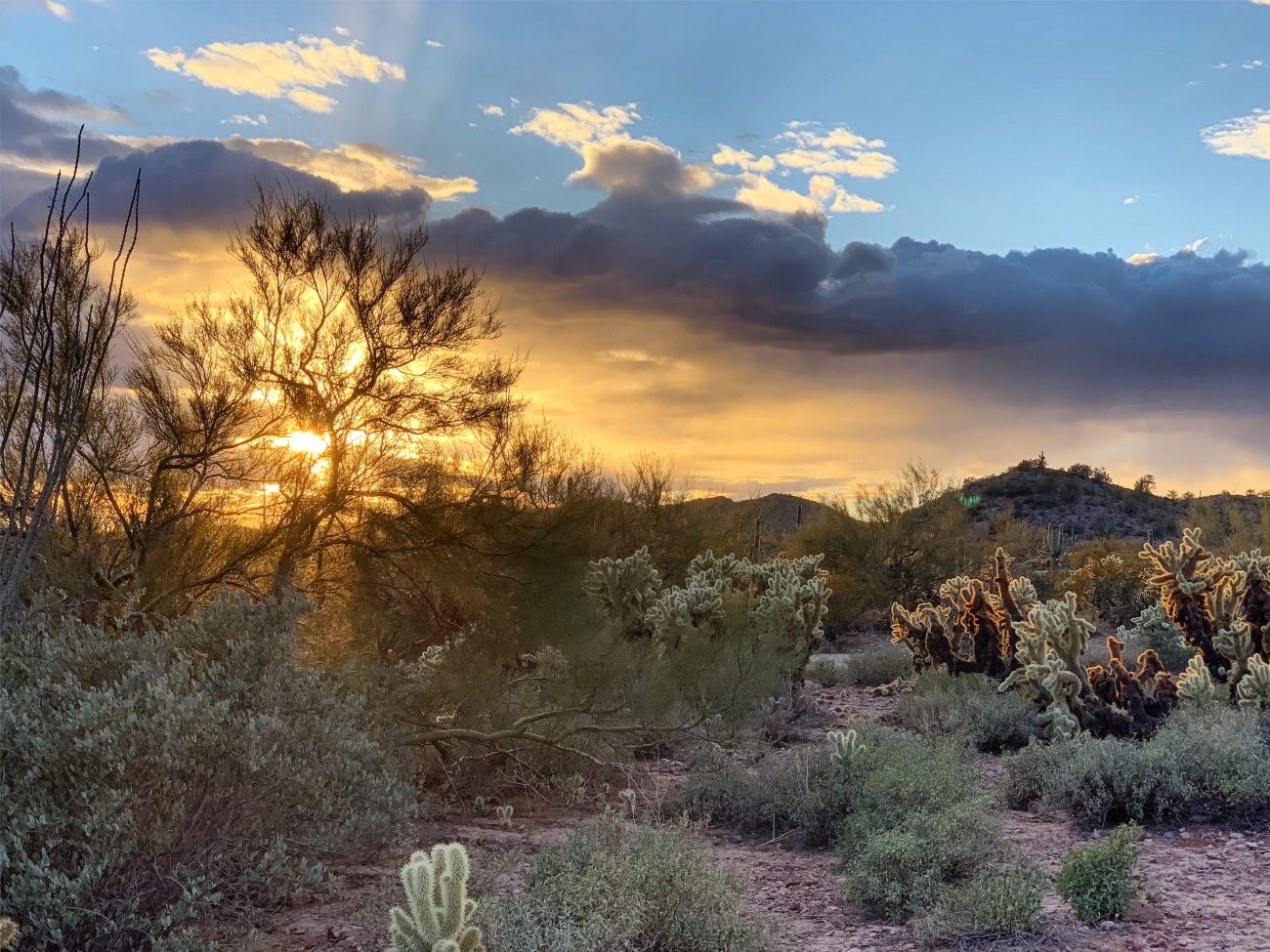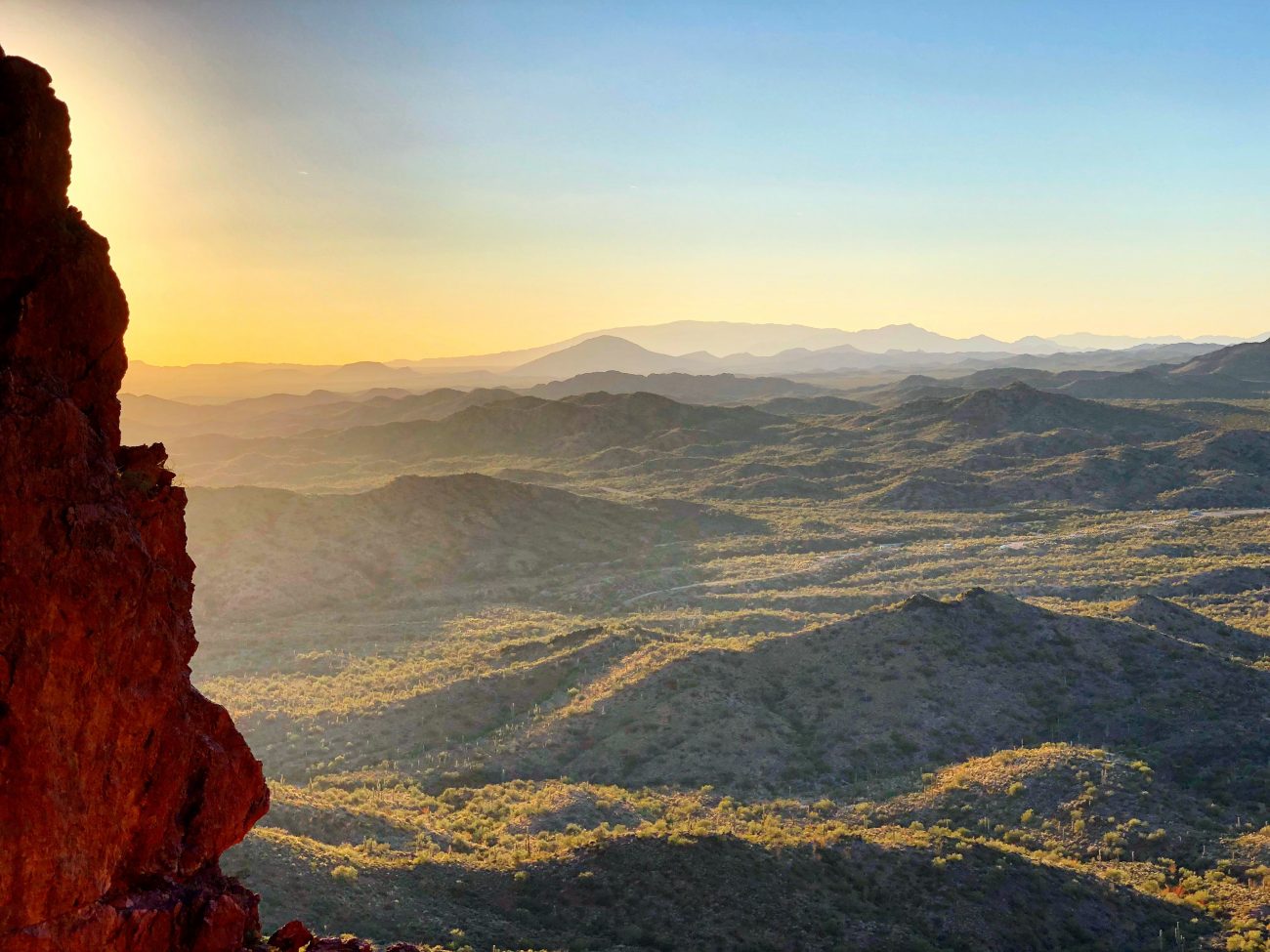 And that was our amazing year hiking over 330 miles all across the United States!
Would we do it again? Absolutely. We're shooting for the full 365 miles in 2019 and can't wait to get started.
Oh, and you don't have to travel full-time to get out and adventure - make time every day to get some fresh air and spend time with your friends and family.
Maybe we'll see you out on the trail!
Want to take better mobile photos?
Did you know we shoot all our travel photos on our phones? If you want to save time shooting, editing, and growing your Instagram following, enter your info below to get our quick guide for better mobile photos.
Download
Apparel
Grab a fun, comfy t-shirt & help support our family.
comments powered by

Disqus