Part One: The Simplified Kitchen - RV Style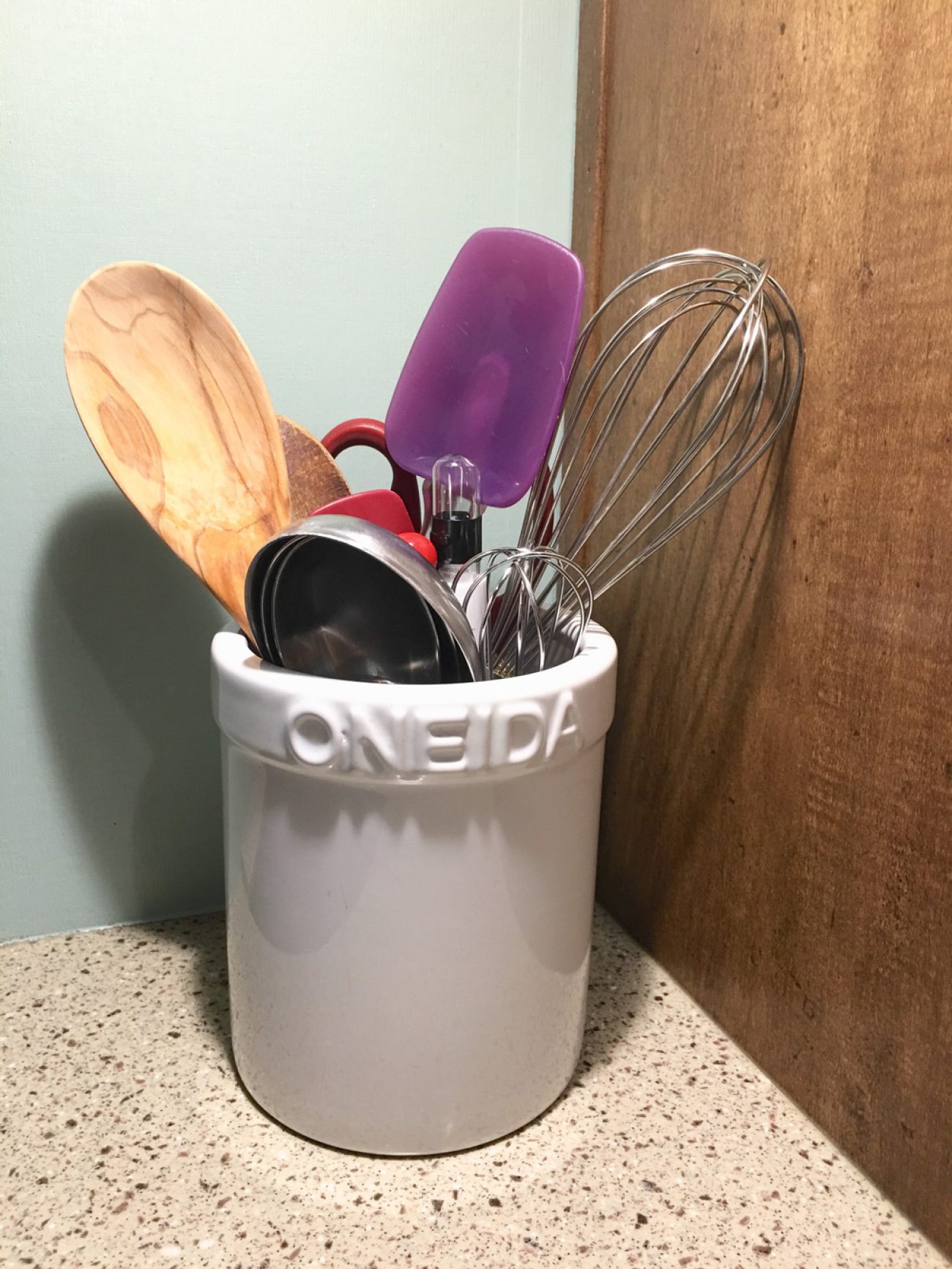 I've been thinking about my kitchen, a lot. I cook everyday (nearly) and before we moved in to our RV, I was an avid baker. While I still love to bake, my kitchen has dramatically shrunk in size, resulting in less space to really bake like I used to.
That's not a horrible thing, my hips are slowly thanking me. I do miss baking for family and friends though. Long gone are the days of 30+ cheesecakes for Valentine's Day and 20+ loaves of banana bread for neighbors and friends.
It's theraputic. Both for me to bake and also for me to go through the process of simplifying my kitchen supplies and utensils. It was a bit hard at first. I had just about every gadget you could have in a kitchen. Much like the rest of the process of simplifying our lives, when my kitchen became less complicated, there was a weight lifted. I can easily find what I am looking for and it's always just one step away from wherever I am in the kitchen. (bonus of having a tiny home)
So, as of today, this is what is in my kitchen drawer. These are the utensils that I use daily/weekly and ones that I won't be without.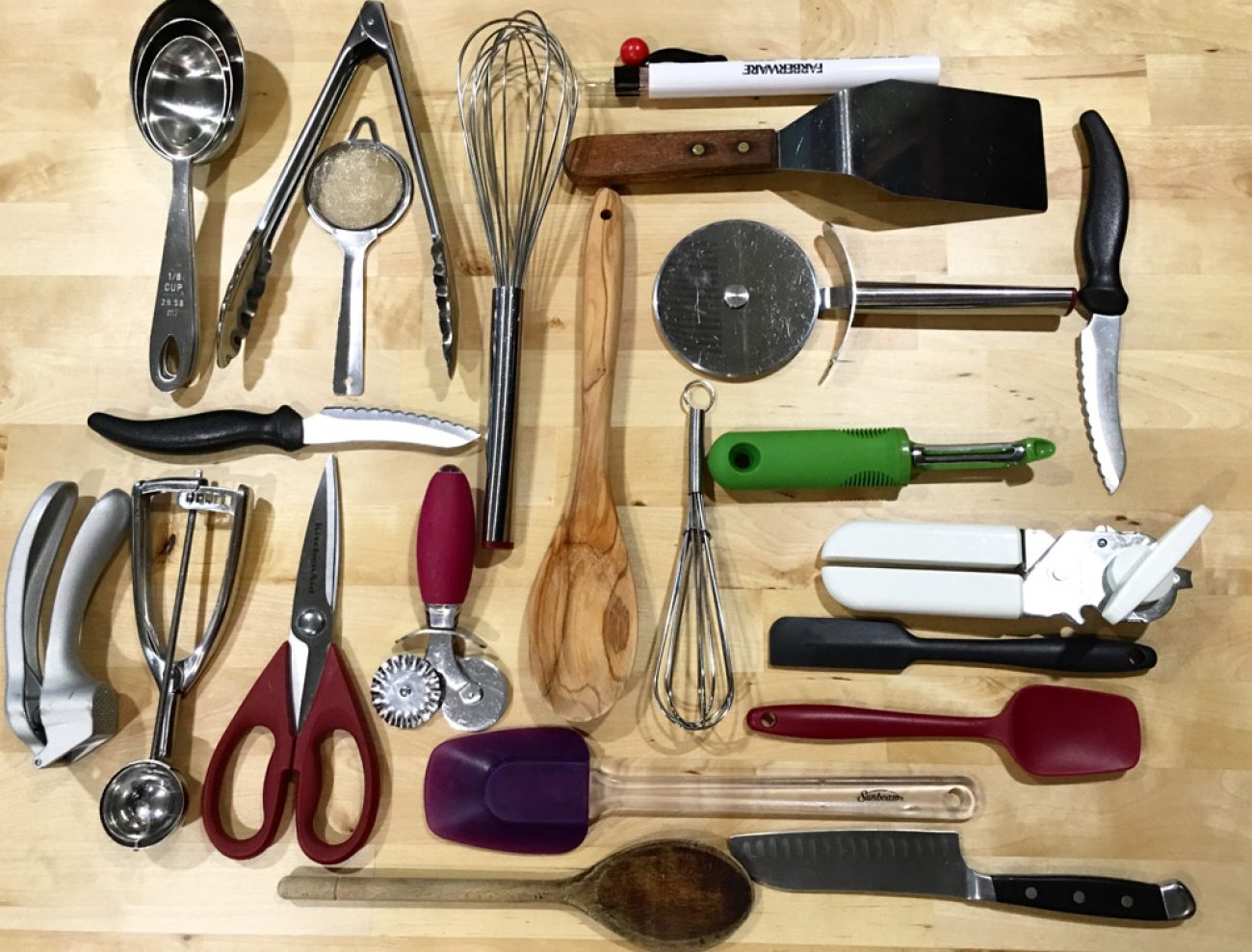 I do have a container in our pantry that has things that I hardly ever use, I placed them in the pantry several months ago to see if I could do without them. I hope to reevaluate those when we have been in our RV for a whole year. Then perhaps they will find their new life at Goodwill - until then, they stay in the pantry and hardly ever get looked at.
I hope that in some way this will inspire you to simplify your kitchen as well. It's freeing! Just let go! You only need a couple good wooden spoons and a great spatual to make homemade bread. You can get by with so much less stuff. Let's do our best to simplify every aspect of our lives...just start with one kitchen drawer!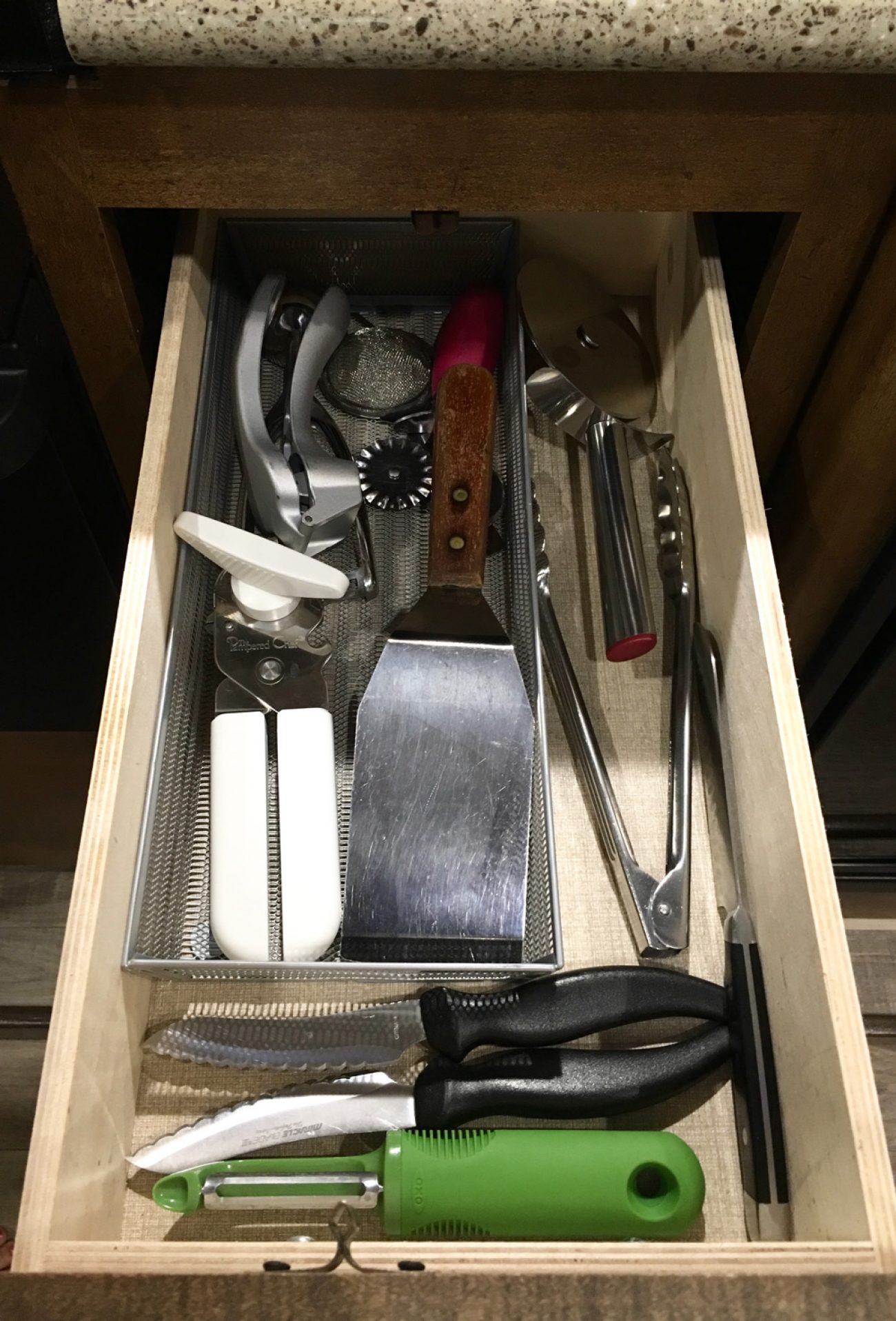 Become a Tiny Shiny Homie!
Subscribe to our patreon-style community & help support our family so we can keep making things for you! Get early access to videos, special behind-the-scenes updates, curated music playlists, & goodies like exclusive stickers and name drops in our videos.
Signup & Become a Homie
Apparel
Grab a fun, comfy t-shirt & help support our family.
comments powered by

Disqus