Replacing Axles on 1972 Airstream, Again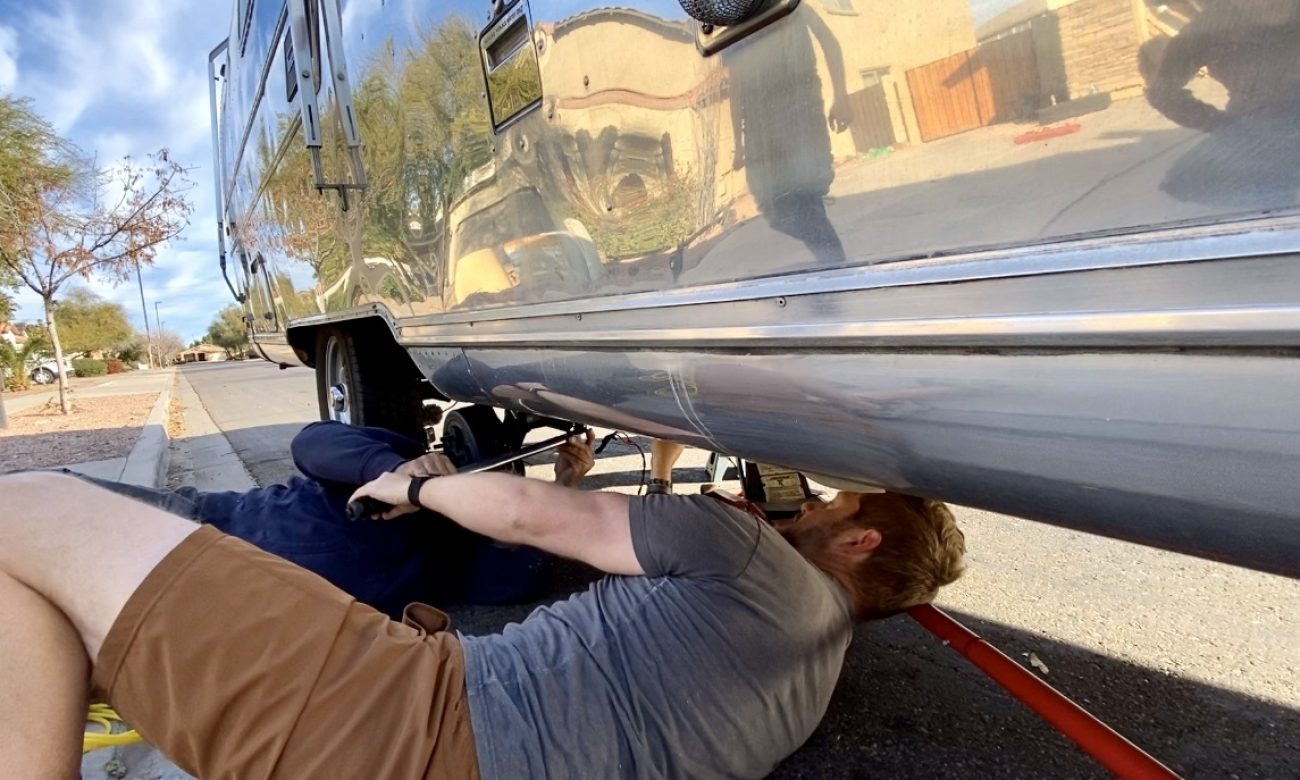 January was an extremely stressful time for us. First, trying to buy land and having to jump through so many hoops in the process. Then dealing with extensive packrat damage to our truck costing us over $1200! And now this. A wheel that nearly fell off our Airstream while traveling.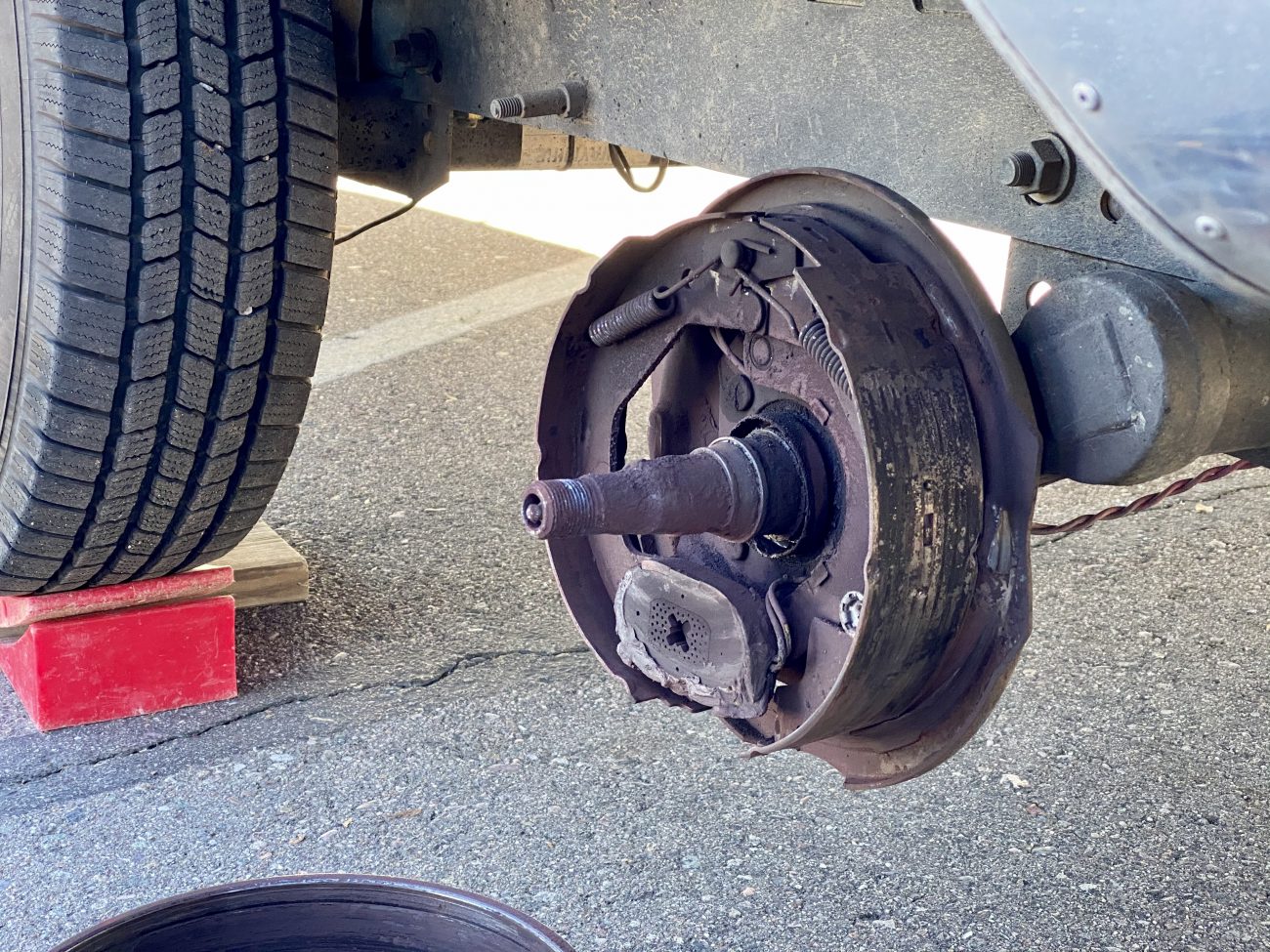 We were on our way to our friends' home to return a key from our stay there just a couple weeks back. We stopped for lunch and just happened to have leftovers that we needed to put in the fridge. Jonathan just happened to glance at the wheel and saw that we had lost a cap. Upon closer inspection, we knew it was bad right away.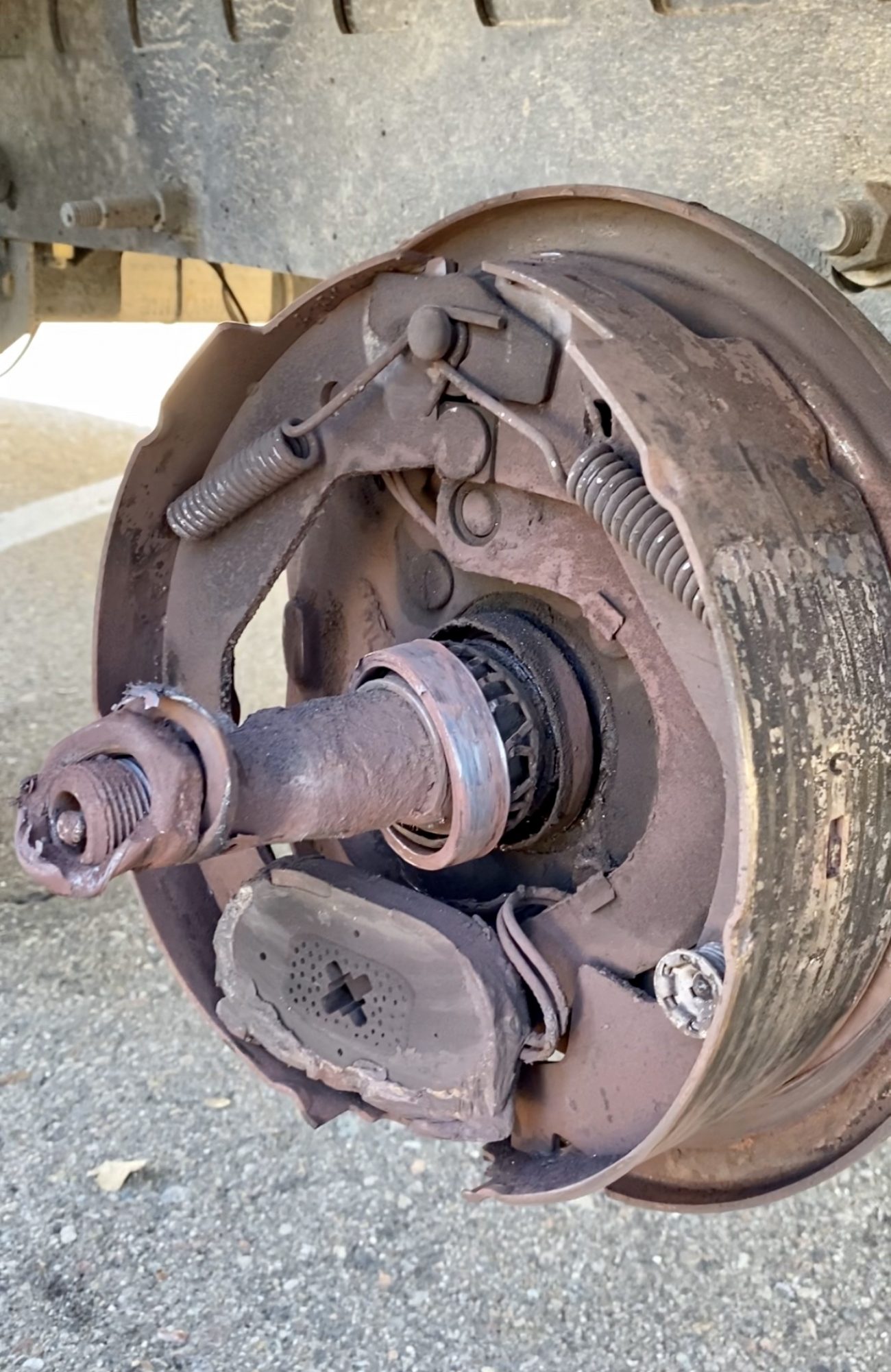 We could see that things were not centered and we could even see a nut had melted into the spindle. We rolled the Airstream up on our Andersen Levelers so we could inspect it more. It was barely on there. I still am not sure how it didn't come flying off while we were driving down the highway.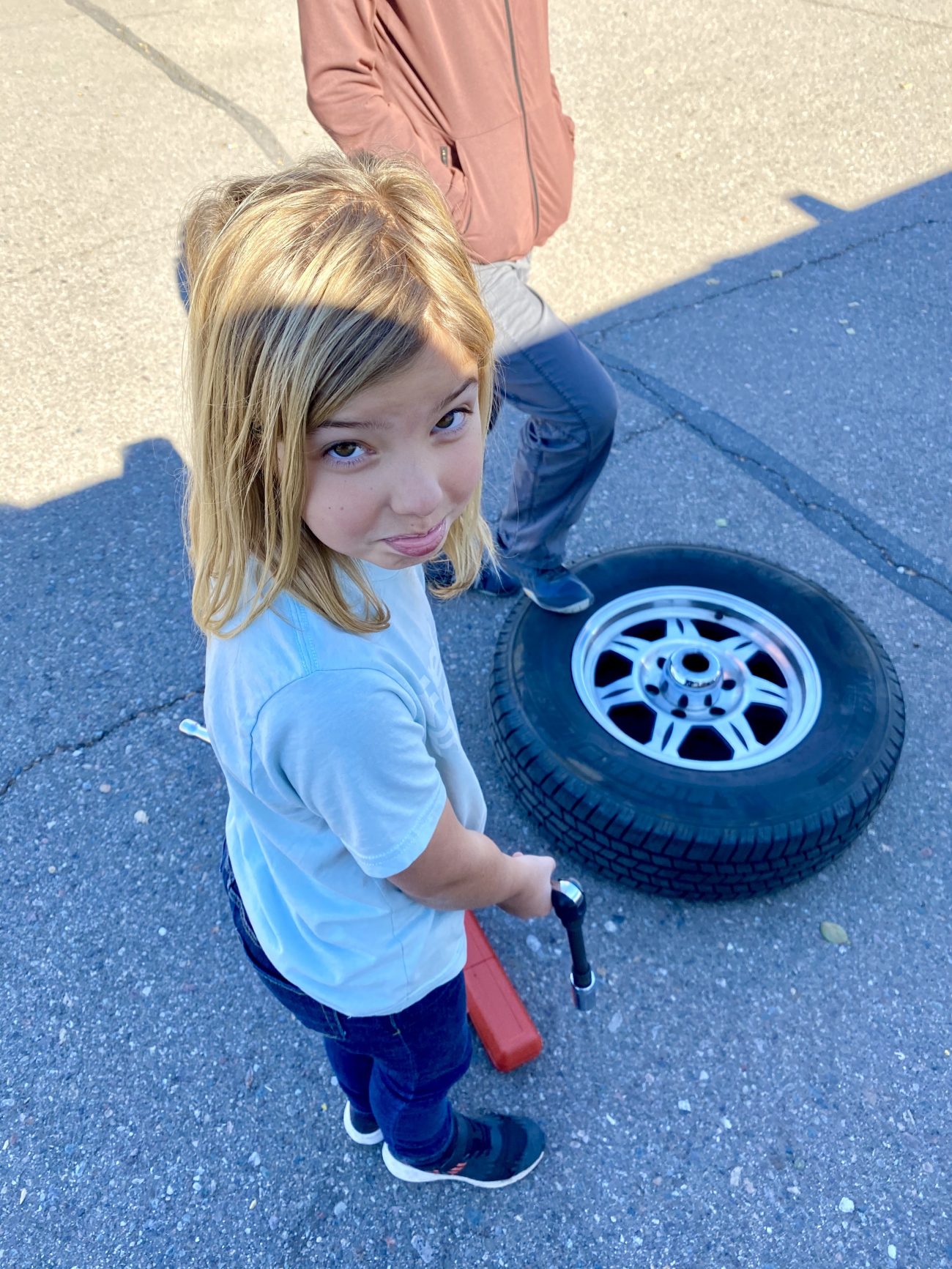 We called our friends and they came to see if there was anything they could do. We knew there was no way we could make it the 30 miles to the nearest trailer shop so we limped our way on three wheels back to Juan and Michelle's house.

They have saved us so many times, and we've ended up in their driveway for 3 weeks total in the month of January.
Quick story short, we ended up ordering 2 new axles since they suggest replacing both at the same time. We paid a 'trailer down' rush charge to get them in faster. They thought it would take 2 weeks to get them, but they came in just one week later!
Juan and Michelle even helped us install them. The process was smooth and only had one hiccup with a nut needing to be tightened on the spindle. Thankfully we caught it during our 'wiggle test'.
Check out the process here if you find yourself needing to replace your axles. But don't forget that wiggle test! But also, we have implemented a mandatory walk about every time we stop. We'll check temperatures on tires and inspect all wheels every time we stop from now on! Safety first, friends. We'll see you down the road.
Become a Tiny Shiny Homie!
Subscribe to our patreon-style community & help support our family so we can keep making things for you! Get early access to videos, special behind-the-scenes updates, curated music playlists, & goodies like exclusive stickers and name drops in our videos.
Signup & Become a Homie
Apparel
Grab a fun, comfy t-shirt & help support our family.
comments powered by

Disqus