Robbie's Marina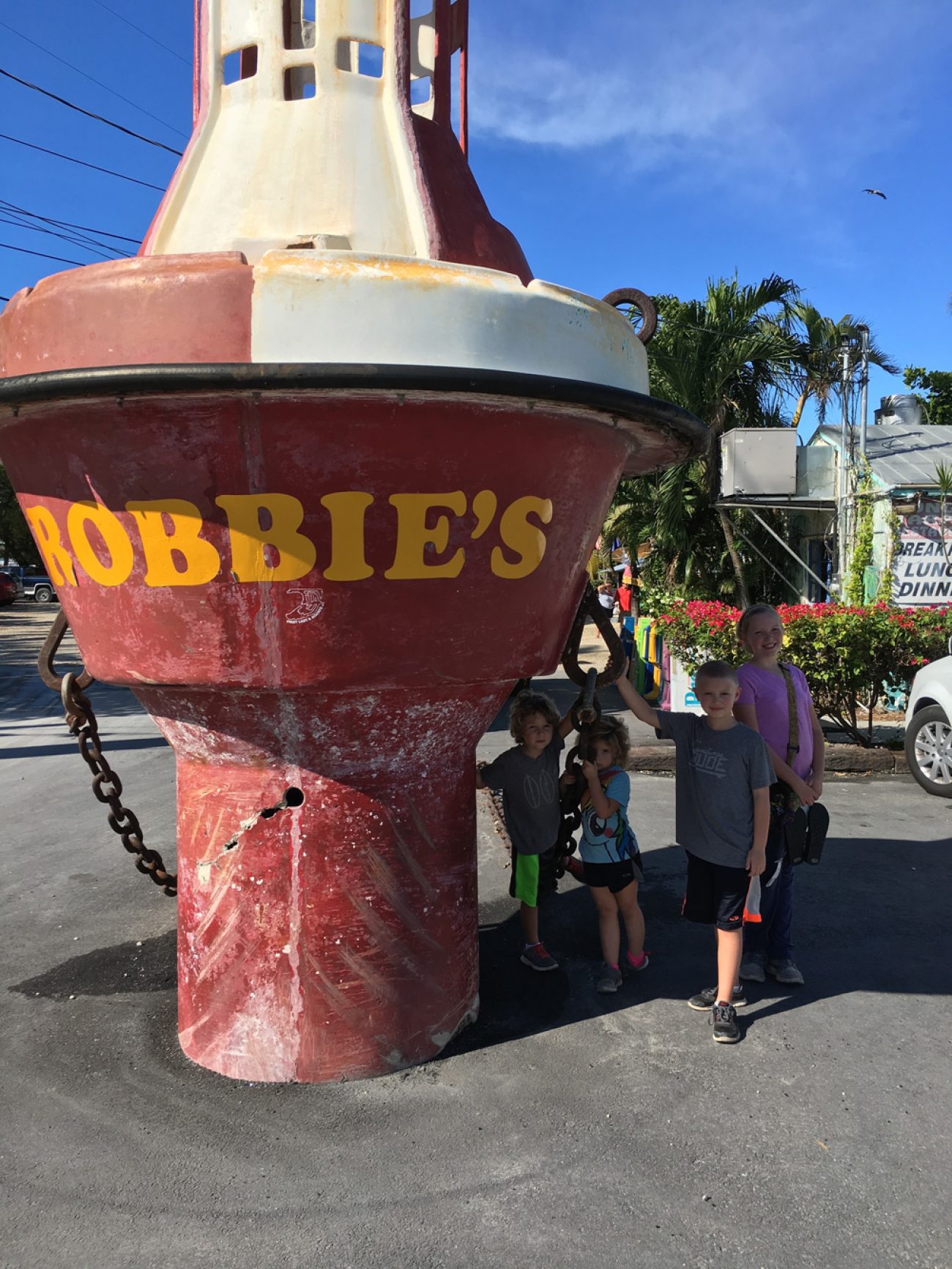 After our overnight in John Pennekamp State Park, we headed on down the Overseas Highway towards Big Pine. We couldn't check into our destination until the afternoon so we planned a stop at Robbie's in Islamorada. We called ahead to make sure we would be able to park our house while we ate and spent some time there looking around the shops. They assured us that it was no problem and they had RVs there often. Sweet!
We got to Robbie's and we were all starving. We quickly ordered our food and while we waited we enjoyed the ocean view and watching all the birds fly right above our heads. We all couldn't wipe the smile off our faces. It's so awesome to be in a place so beautiful. We are so fortunate to be able to travel and show our kids new places. It's priceless to watch them explore a new place and learn about the new things around them.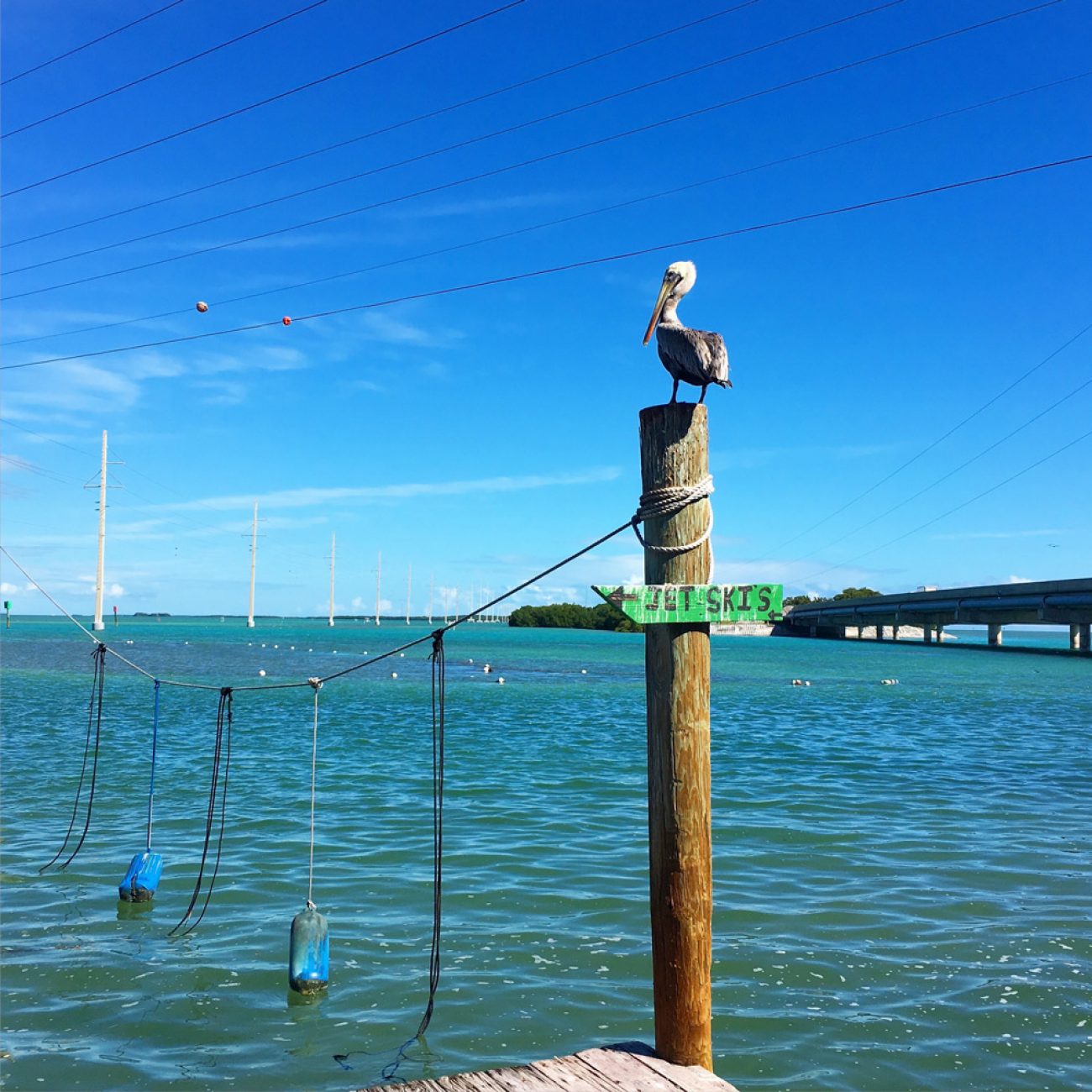 We had an amazing lunch at Robbie's. The fish tacos that Jon and I shared were fantastic!!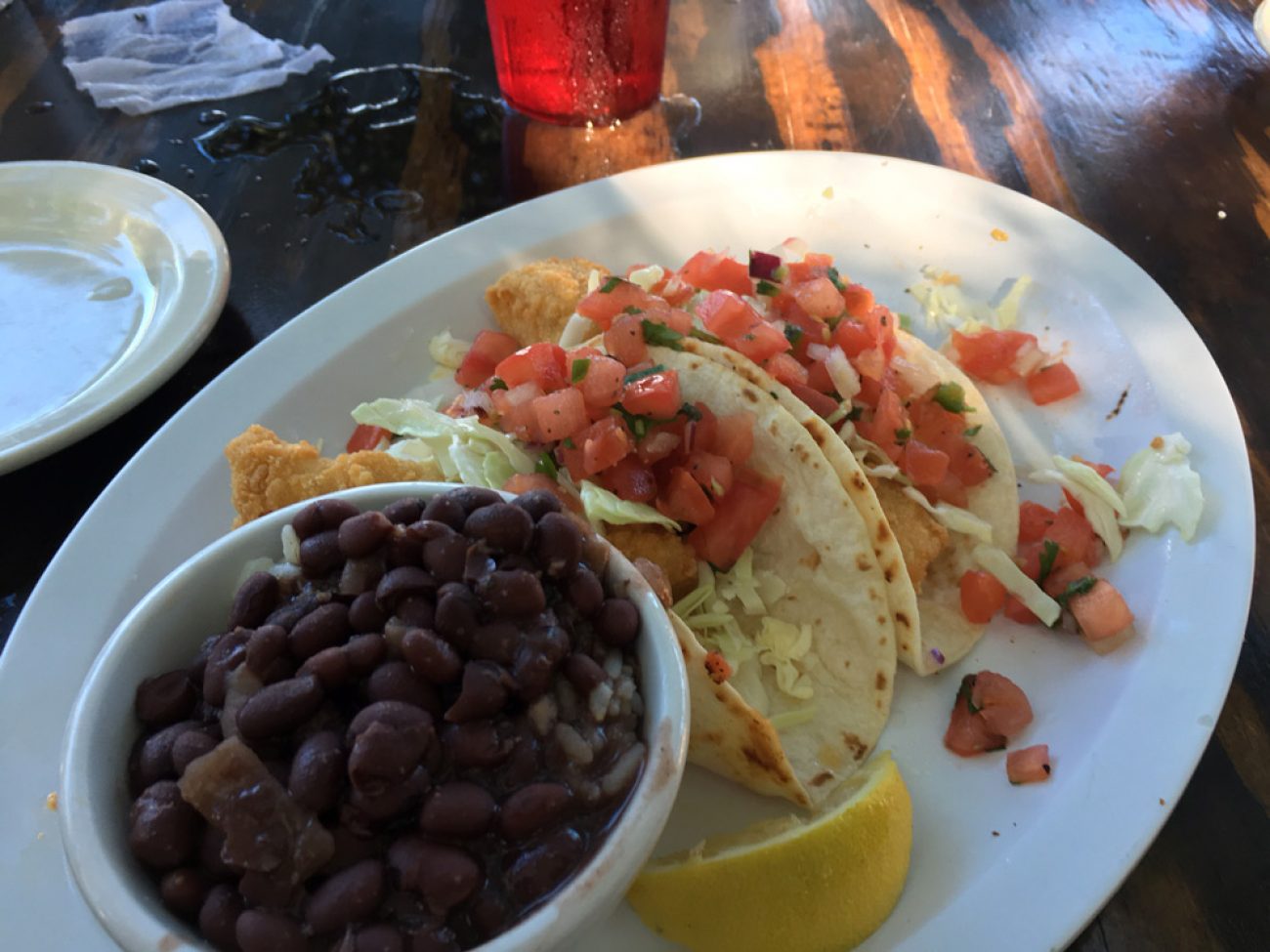 I may be planning to bribe Jonathan to stop there again when we leave the Keys. The kids also enjoyed a shrimp basket and some really great calamari!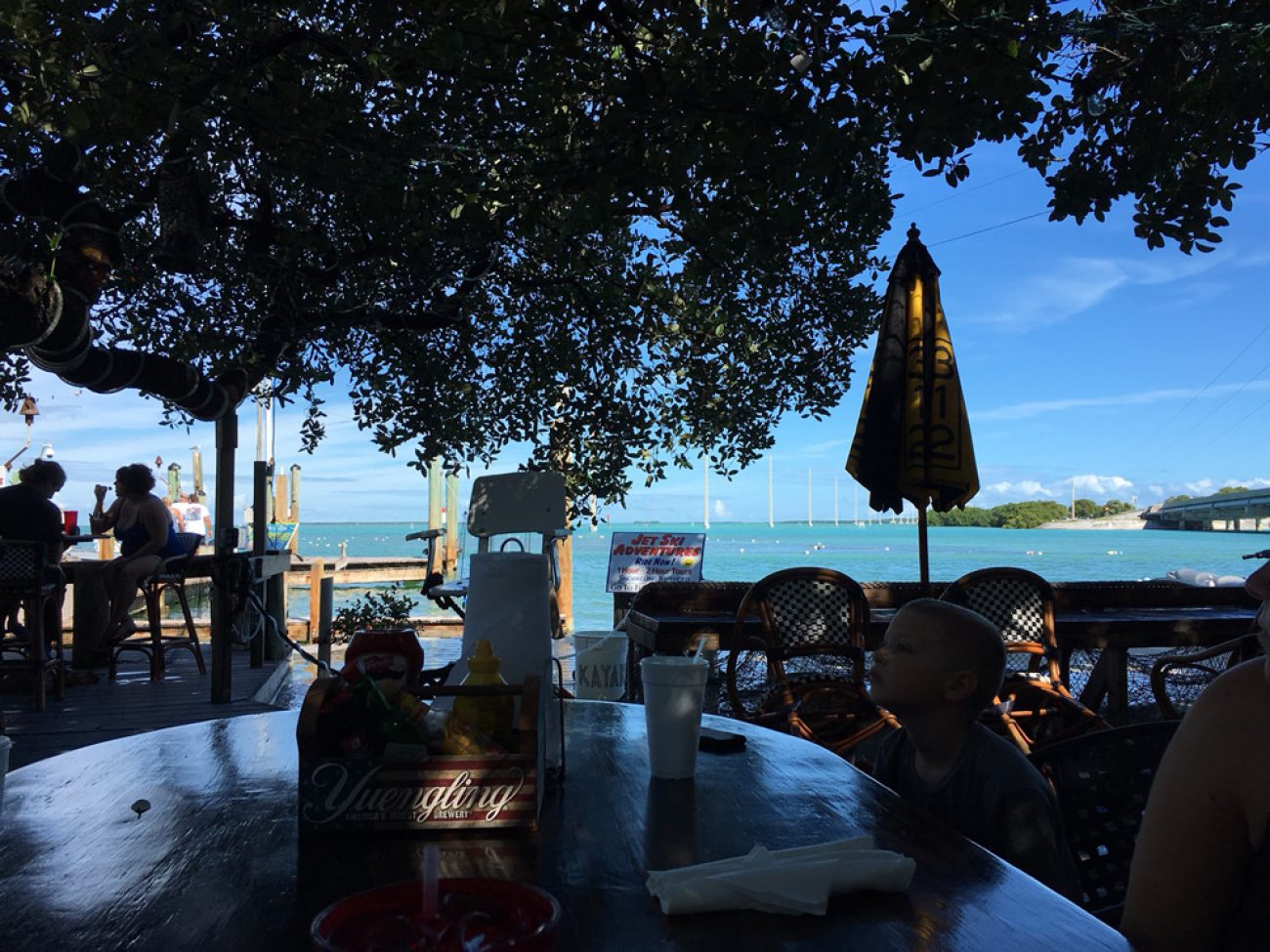 After lunch we went next door where we got to feed the tarpons.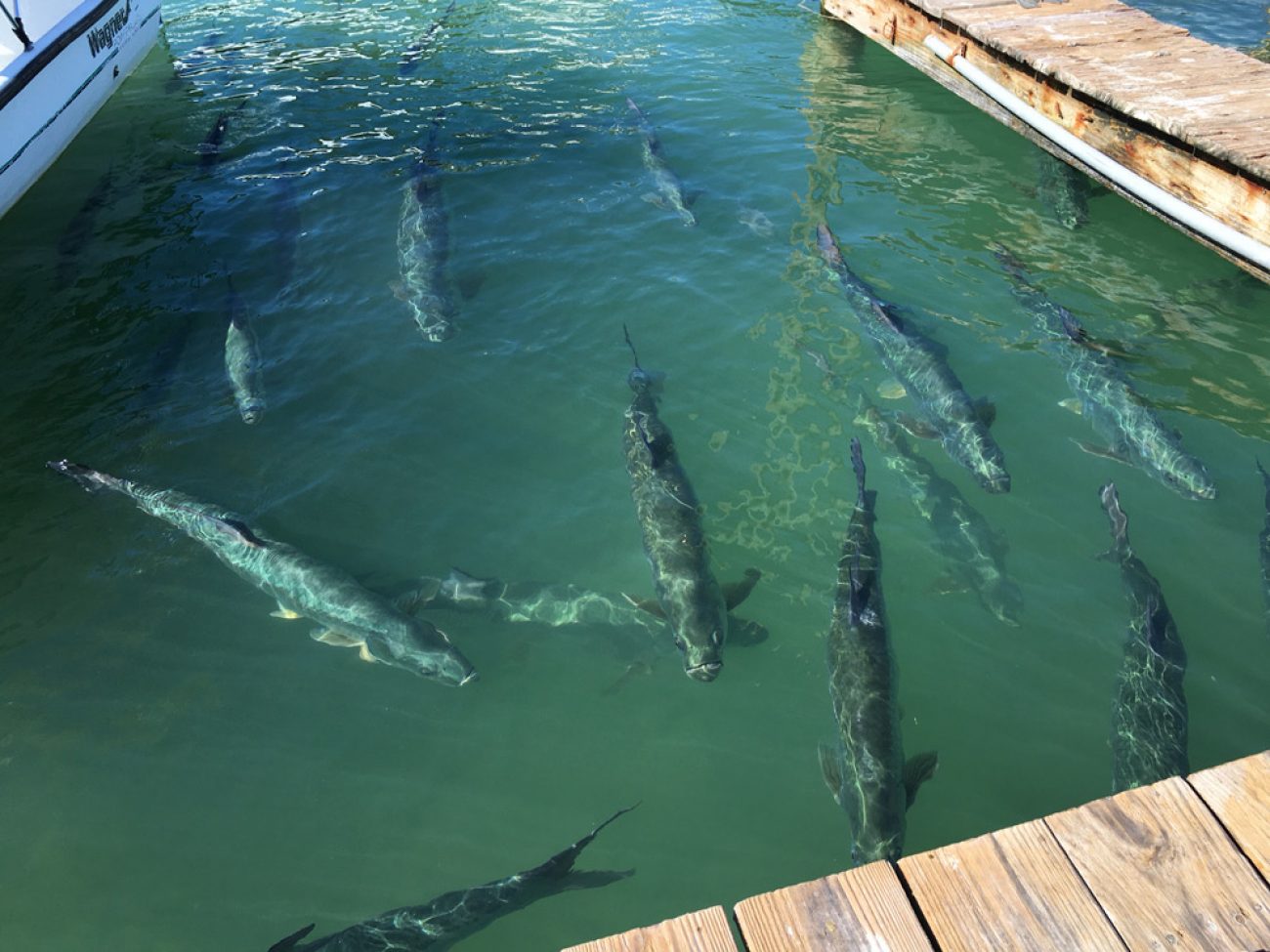 You pay $3 to get a bucket of fish and walk out to the docks. These huge tarpons are just waiting on you to dangle the fish above the water so that they can jump up and grab it out of your hand. They where much larger than I thought they would be and it was a bit scary the first time you dangle that fish out for them. You have to be careful of the pelicans. They crowd the dock and are just waiting for you to not pay attention so they can snatch up the fish before the tarpon come. Jax was first up and before he got the chance to hold his fish down by the water, a sneaky pelican came up from behind and snatched it right out of his hand. Luckily the pelican just snatched the fish without hurting Jax's hand. Evidently they have really sharp beaks and can really tear you up. 
We bought two buckets and that just wasn't enough for the kids to really enjoy so we bought 2 more and really took our time. It was a fun experience for our family and one that we would suggest if you are in the Islamorada area. 
We walked around the vendor's shops and it was hard to get the kids out of there without spending a crap ton of money, but we did it! There is an artist who was there painting the most beautiful pictures of pelicans, flamingos, octopi and other sea creatures. Adali was fascinated with it but we just don't have wall space to hang art like that. 
We had a great time at Robbie's Marina and we think it is definitely a stop that your family would also enjoy. Grab some fish tacos and feed the tarpon and make some memories with your kids! They'll love it, and you will too!
Become a Tiny Shiny Homie!
Subscribe to our patreon-style community & help support our family so we can keep making things for you! Get early access to videos, special behind-the-scenes updates, curated music playlists, & goodies like exclusive stickers and name drops in our videos.
Signup & Become a Homie
Apparel
Grab a fun, comfy t-shirt & help support our family.
comments powered by

Disqus