Dreaming with the kids in Roswell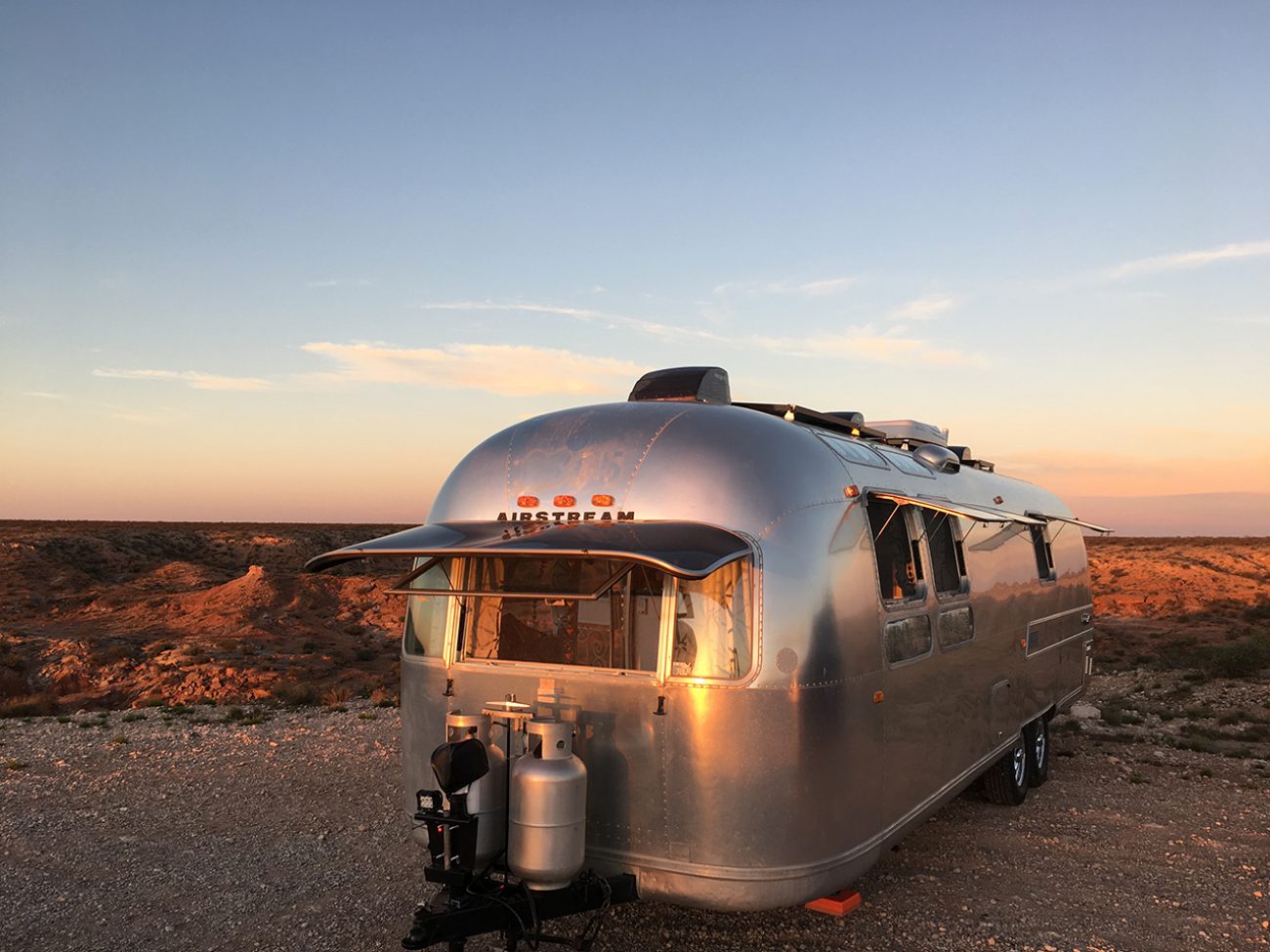 When we left Texas we came across some giant legs!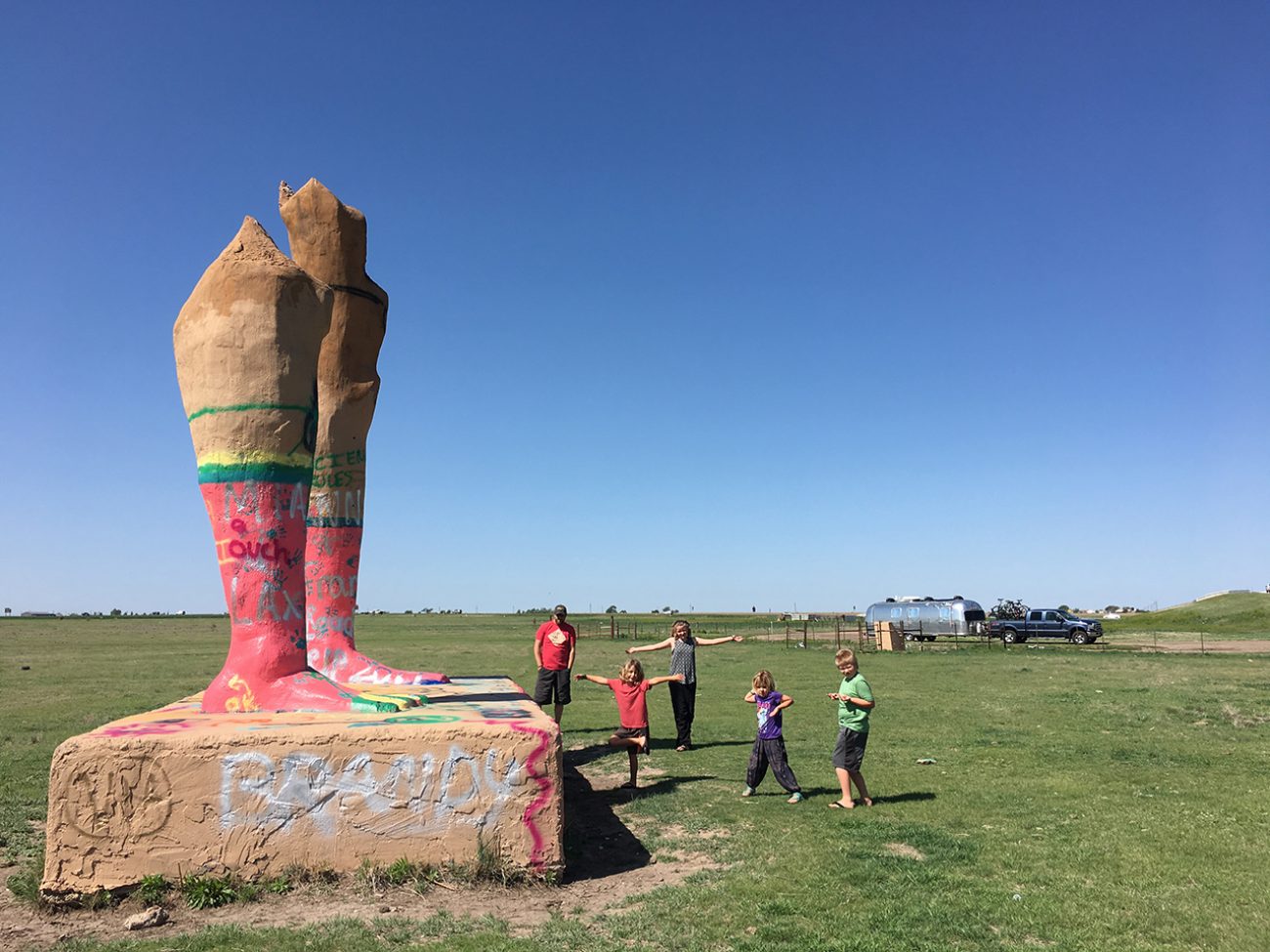 We couldn't pass up the opportunity to get a picture.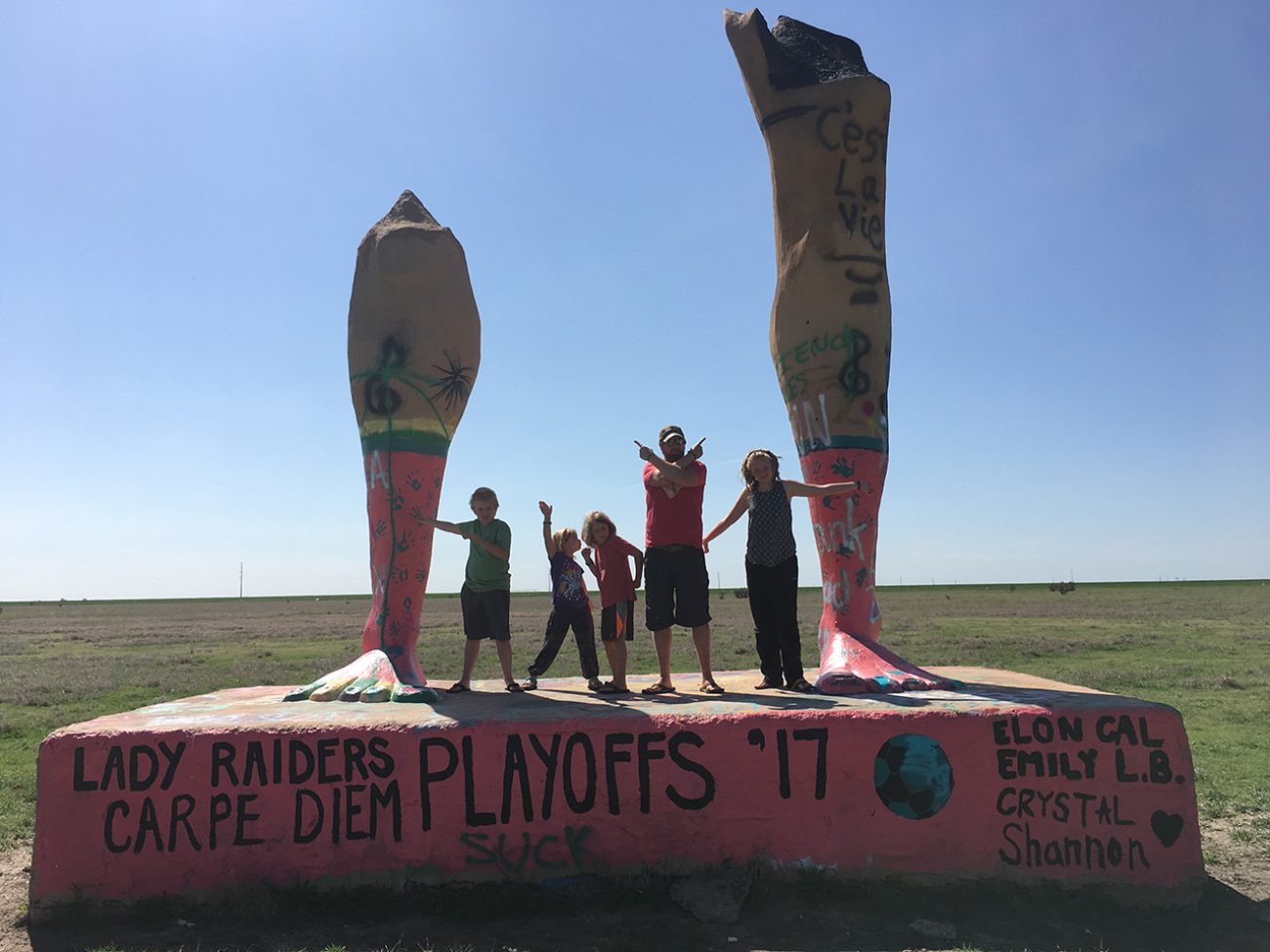 Texas is weird in a really good way, but we were ready to explore more of New Mexico. We went through the southern part last year on our way to Oregon for the summer, but we didn't have time to really explore it like we wanted to. We decided to head towards Roswell after escaping the storms in the Texas panhandle. 
I searched some blogs and found a place that I thought may be a good fit for us! Haystack Mountain OHV Area was just outside of Roswell, on the edge of a canyon rim, with a covered picnic table, a fire pit (which we couldn't use due to a fire ban), and even a charcoal grill.

Once I read that it had a covered picnic area I was sold. That means that we won't have to set up our dinning table every single day and we would get to enjoy our meals outside. We could even hang hammocks to enjoy the shade. If you've ever been near Roswell in the spring/summer, you know shade is everything!
When we pulled up to the location, we were so excited.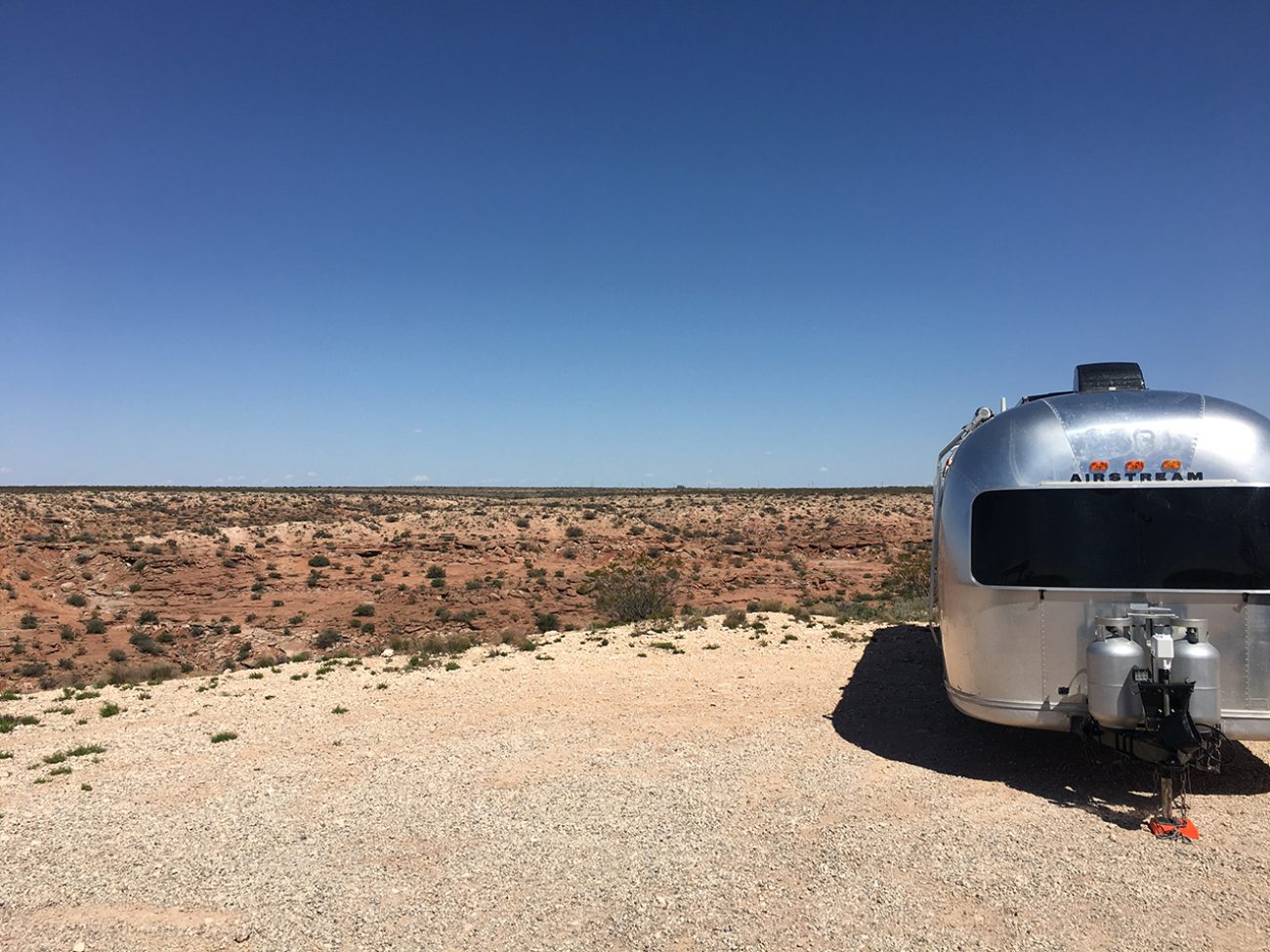 There was no one around and the views were gorgeous. There were even vault toilets which can really help in boondocking situations. We couldn't have picked a better spot. This was our first place to stay off grid for more than a couple days. We ended up staying 4 nights so we could really see what our solar panels could do and how long we could go on a limited supply of water.
It was such a great experience. We learned we really need to work on our water conservation methods. We would have stayed longer if the weather wasn't so hot. Even in the shade it became a bit uncomfortable for our liking. It was so hot we bought spray bottles so the kids could cool down with water during the day. We would spray our hammocks and lay in the shade and try not to move. You may think that sounds miserable but it was actually just what we wanted.
Our days consisted of hand washing clothes.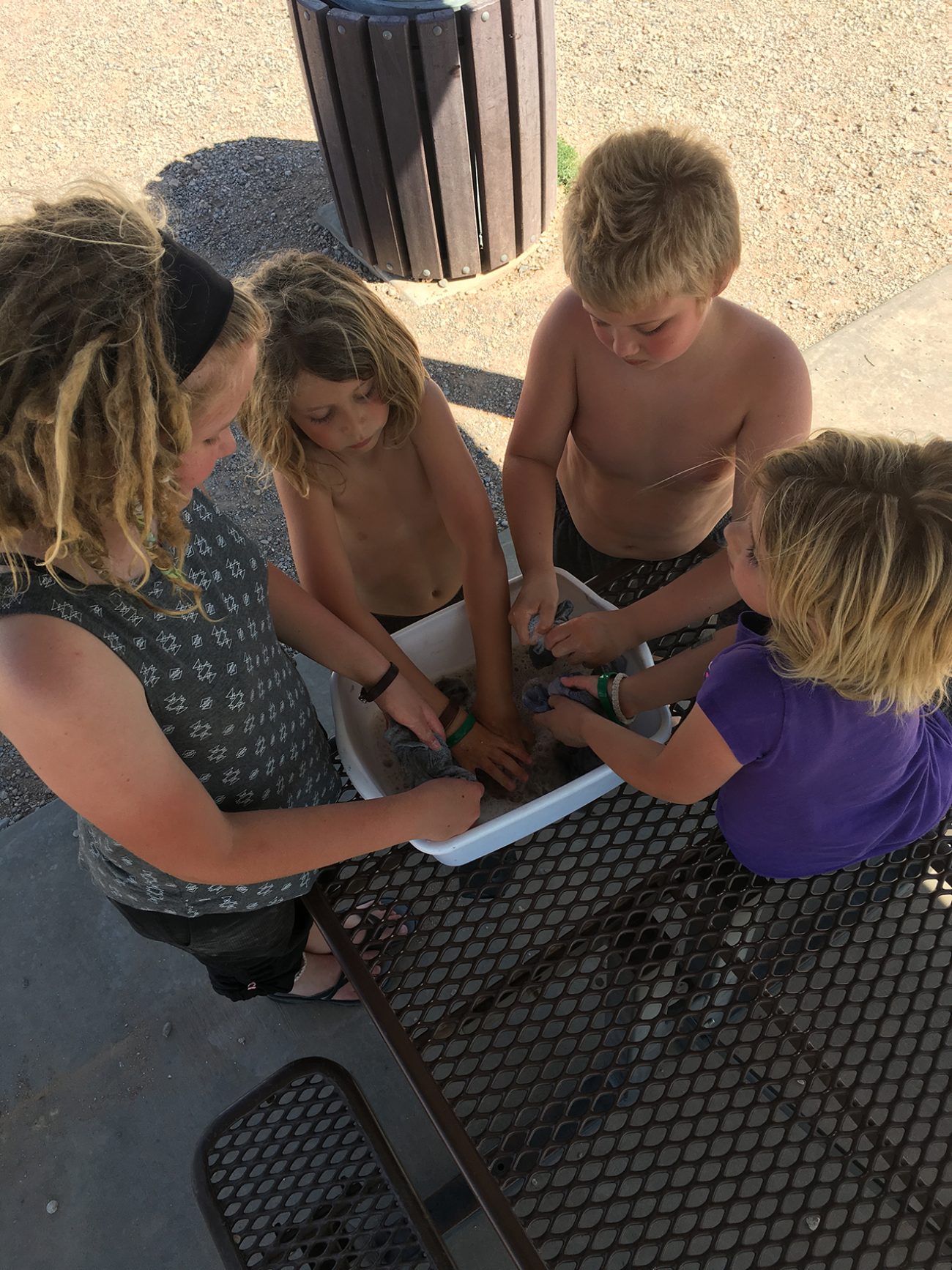 The kids loved washing their own socks. Adali and Jett helped with the other clothes. Hanging our laundry out to dry and saving money on laundromat trips was awesome. Plus, it gave us more shade when we'd relax in our hammocks.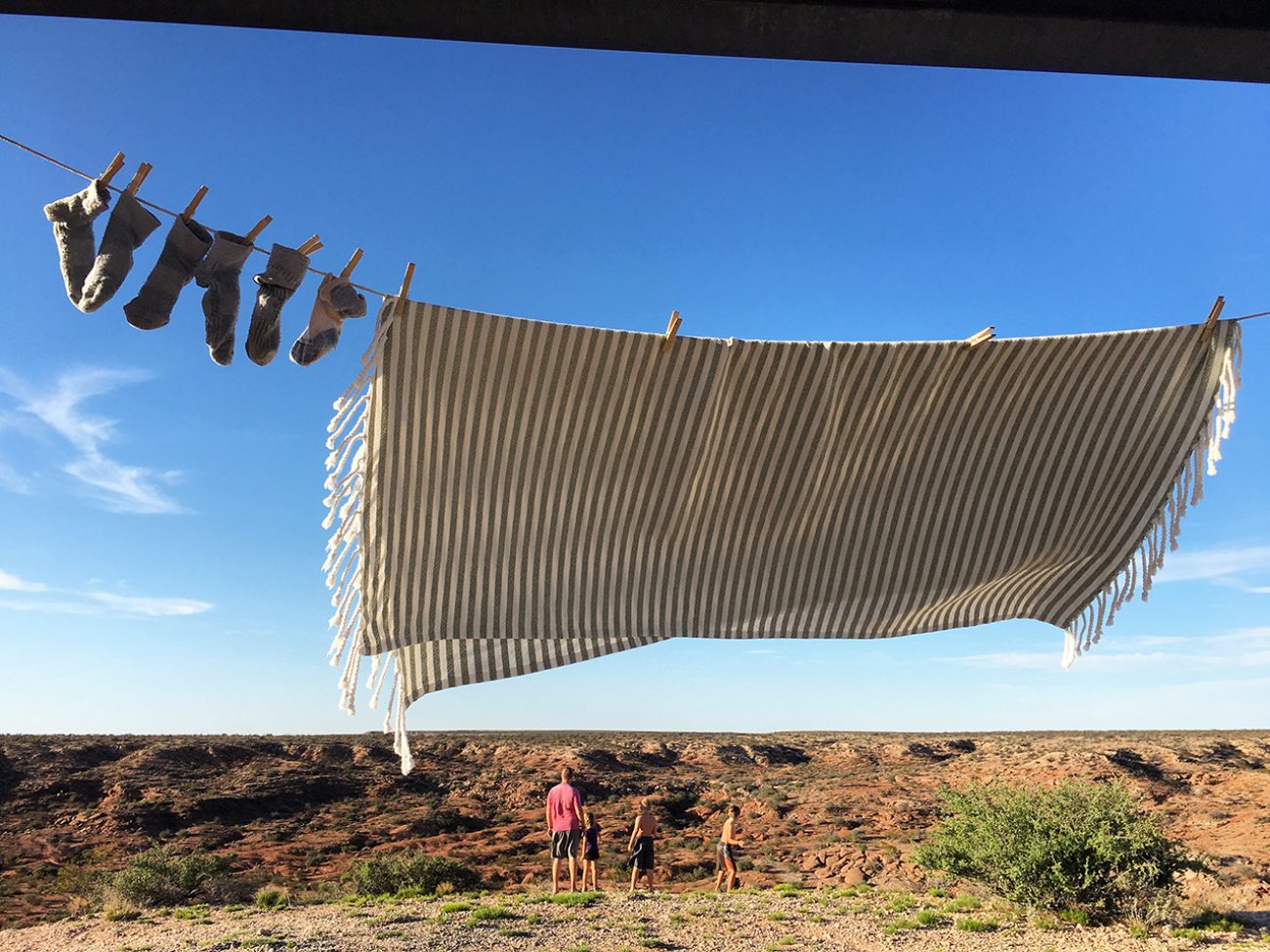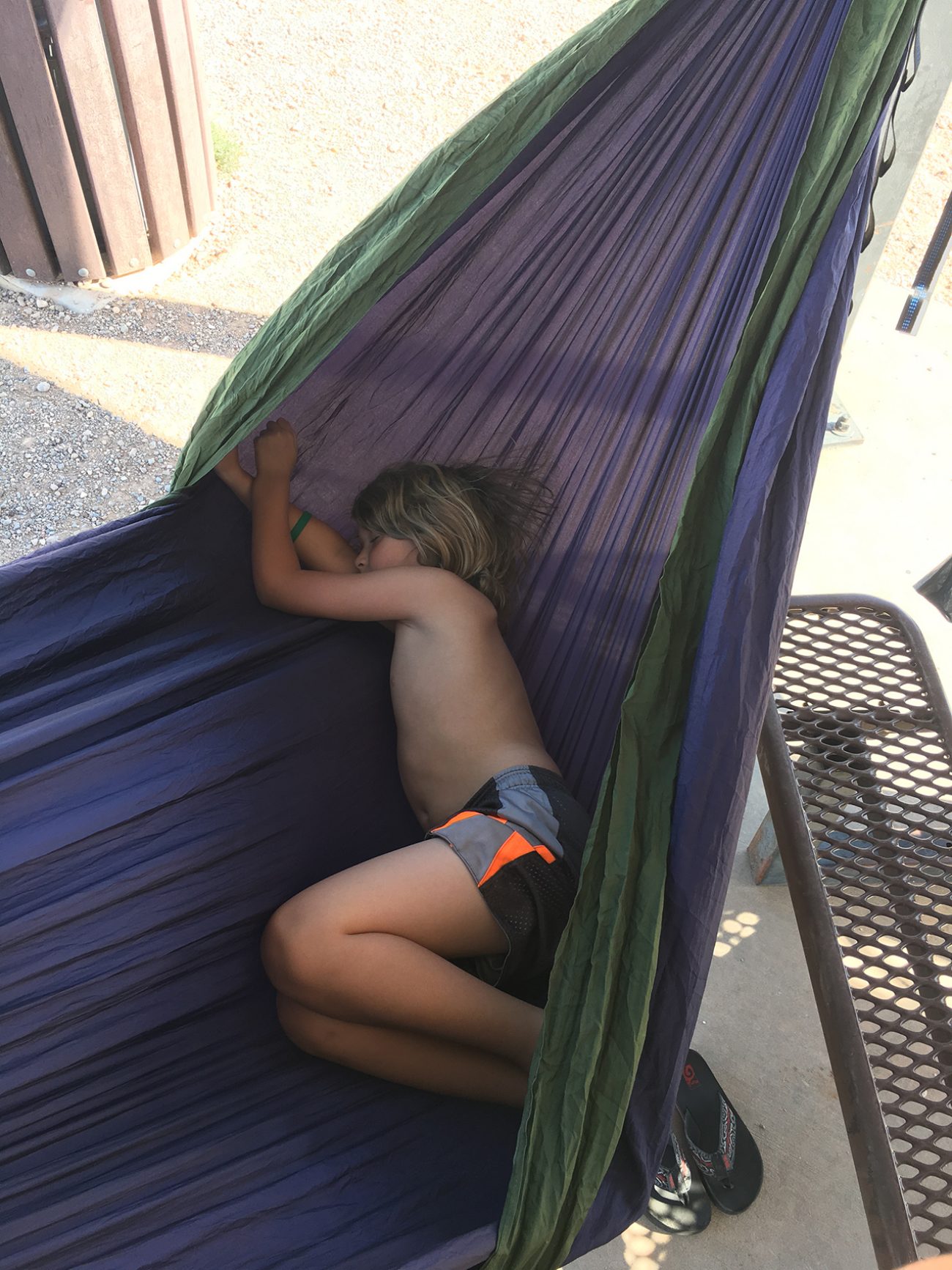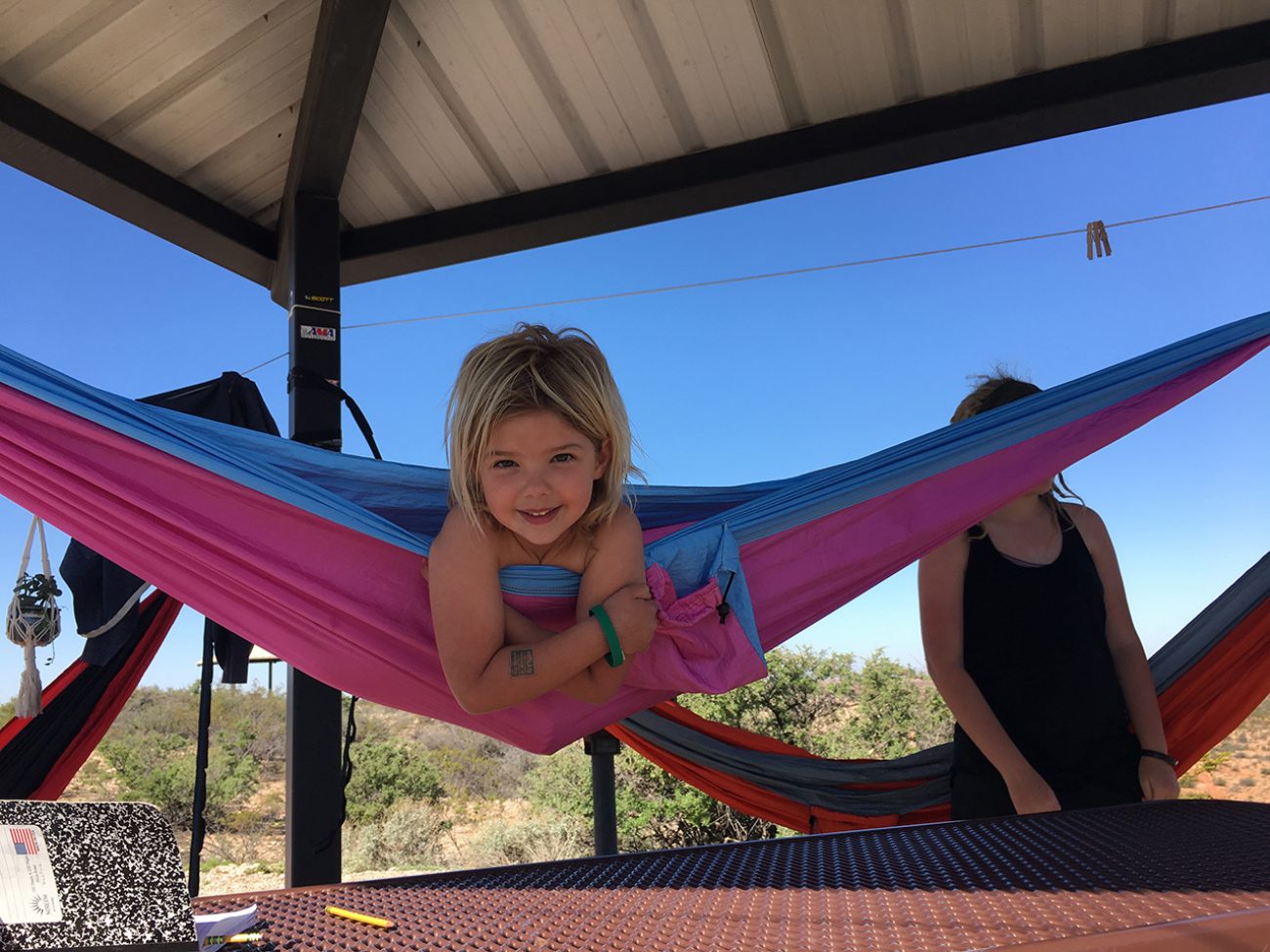 I'm not sure if it was the air or just New Mexico in general but I've never slept so good as I did when we were there in Roswell. I think it's because we were able to hang our blankets and sheets outside every day and there's nothing like falling asleep on fresh smelling sheets and the open windows blowing fresh air in all night. Plus, I think New Mexico has some kind of magic calming abilities. We've felt so at peace here.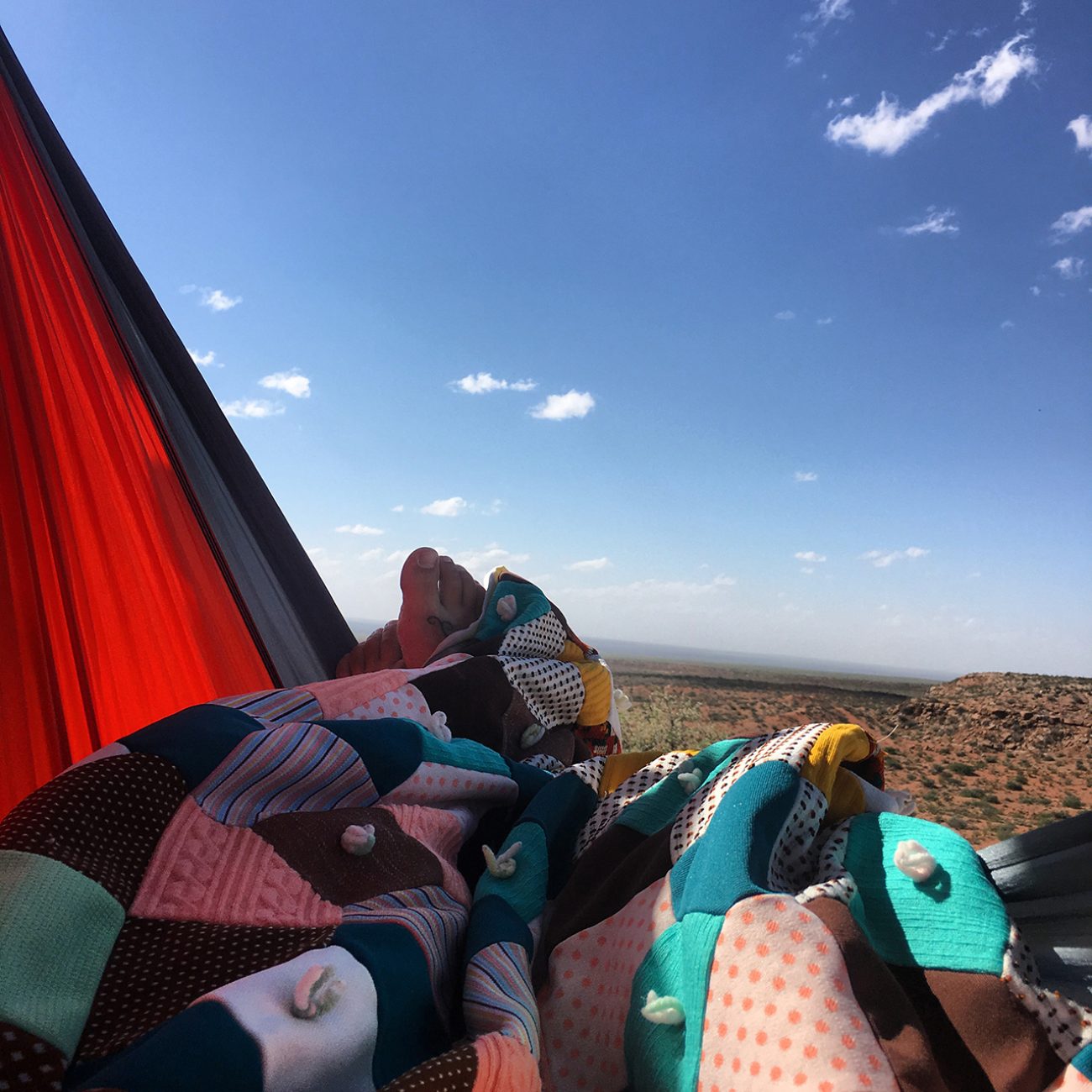 At night we would grill out on the tailgate with our Davy Crockett Green Mountain pellet grill.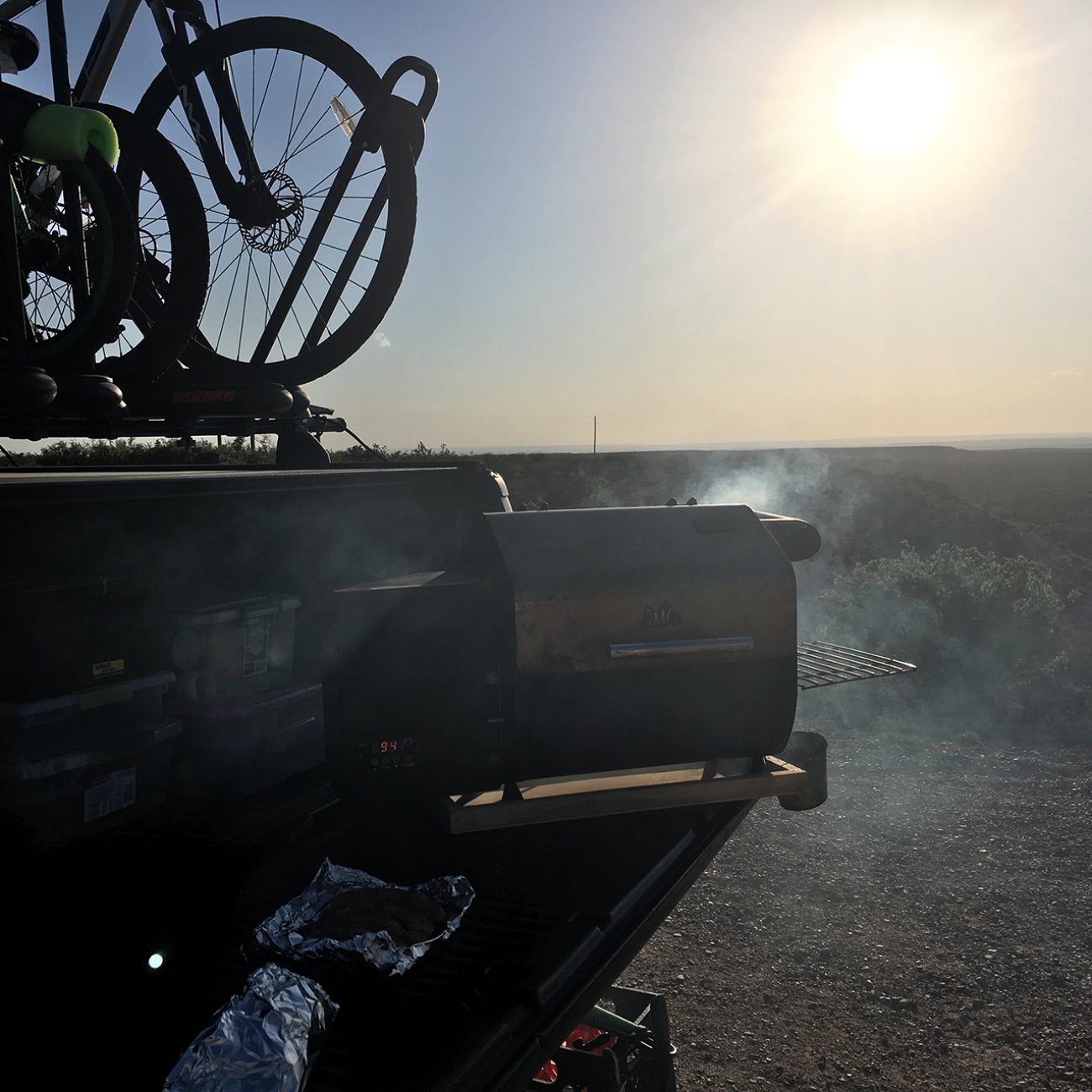 It's so nice to cook outside so we don't have to heat up the Airstream with the oven or stovetop. 
We took one day to make it into Roswell to visit the International UFO Museum and Research Center.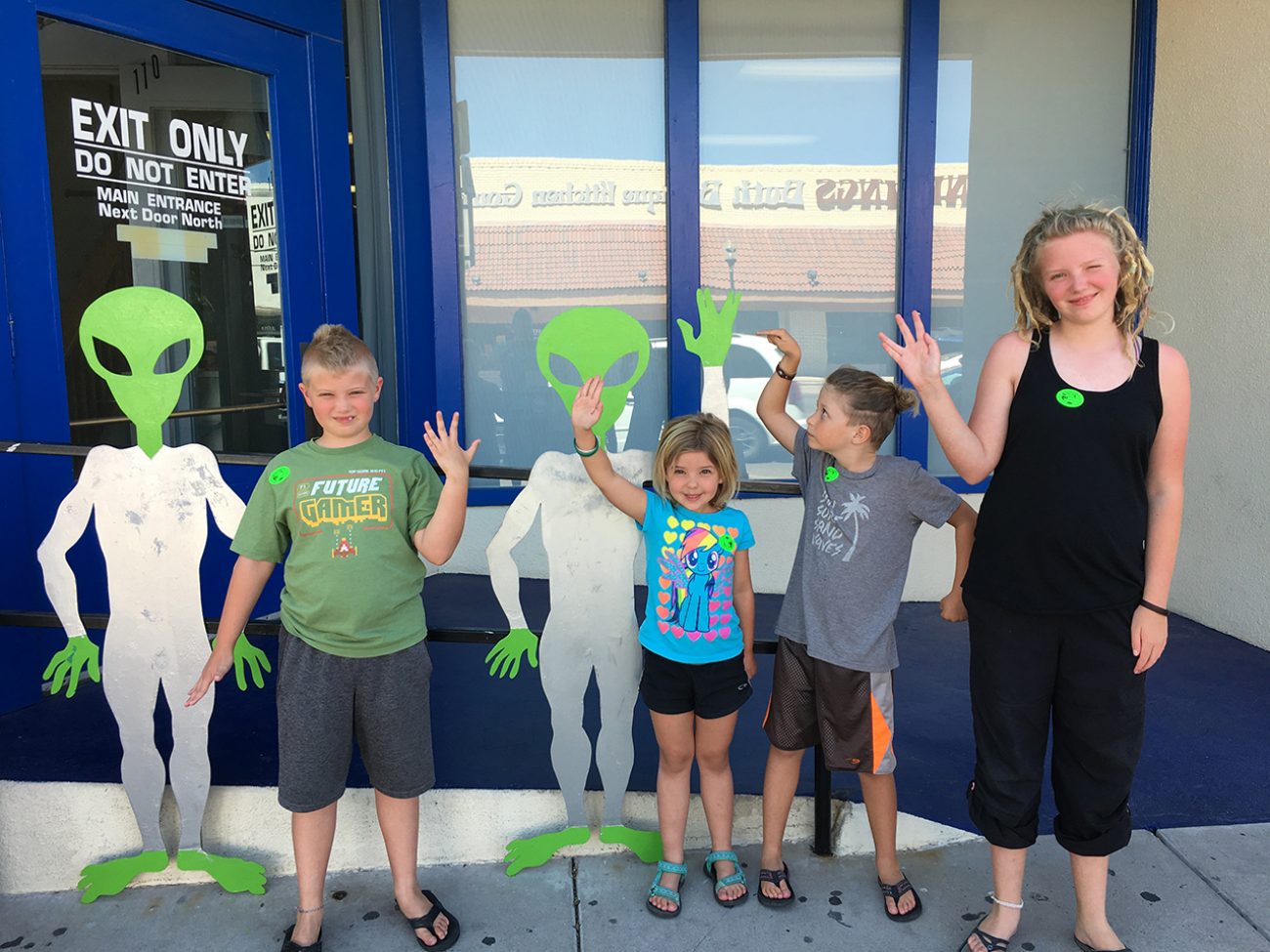 It was definitely interesting to see all the research. The kids weren't super into it, which is weird because all kids like aliens, right? I think it was just too much to read and not easy to follow visually. Although now, they really want to watch ET. If you're in the area, I'd say go because it's not that expensive. Just don't have high expectations.
The biggest bummer was that the real crash site isn't even in Roswell! It's like 1.5 hours away and supposedly you have to hire a tour guide to take you there. We were really hoping to explore and find it ourselves. Oh well. Now we know.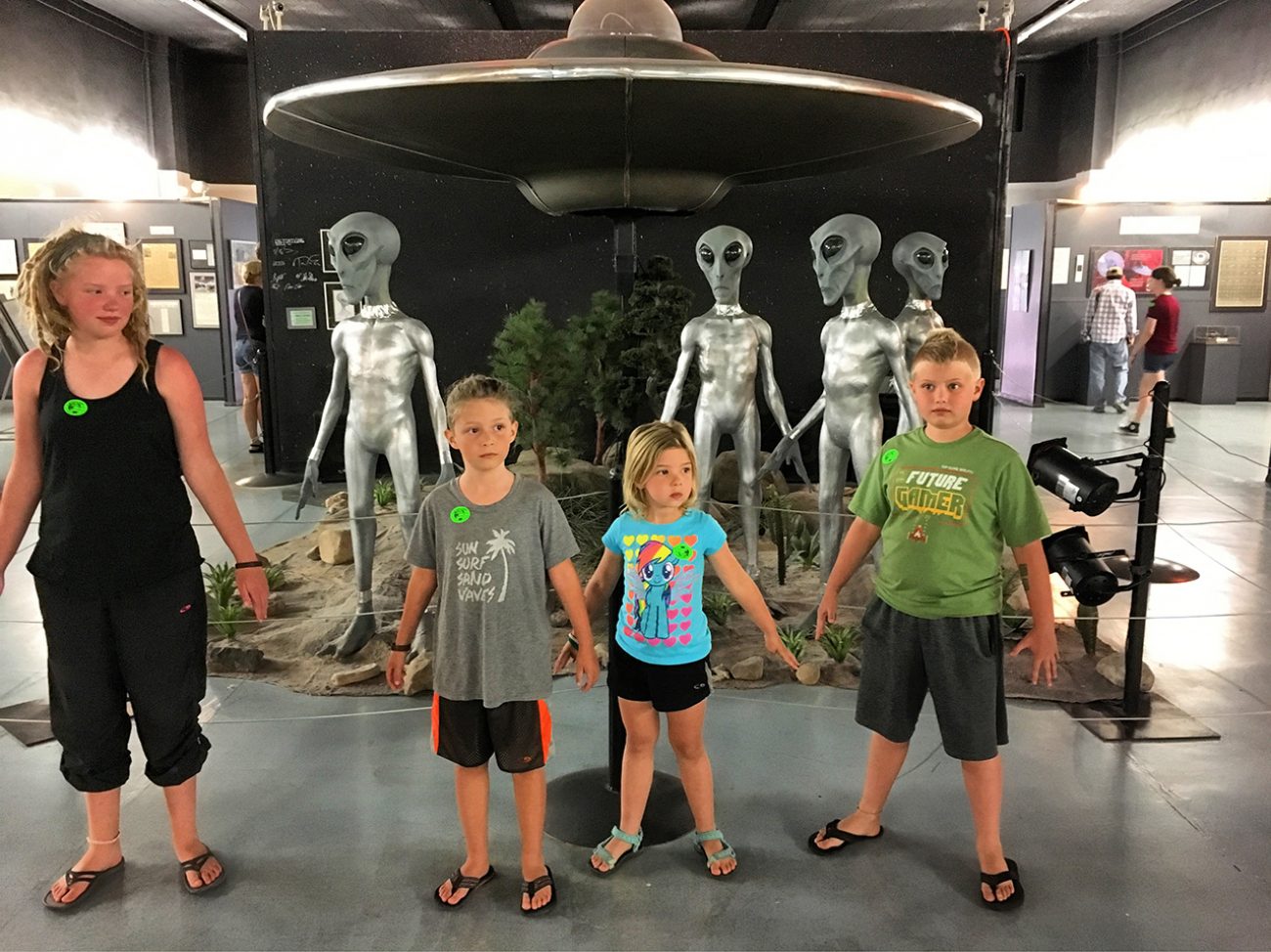 The best part about going into Downtown Roswell was our lunch spot we found! If you visit, please make it to Big D's Downtown Dive! And you MUST order the garlic fries! Like, woah!
Back at camp, we watched the sunset every night from the picnic table, often laying in our hammocks. We would look at the stars which were SO BRIGHT every night. Not having the glow of the city lights was incredible. You never realize how much light pollution there is until you make it out to a place like this. Complete darkness. Solitude. Quietness.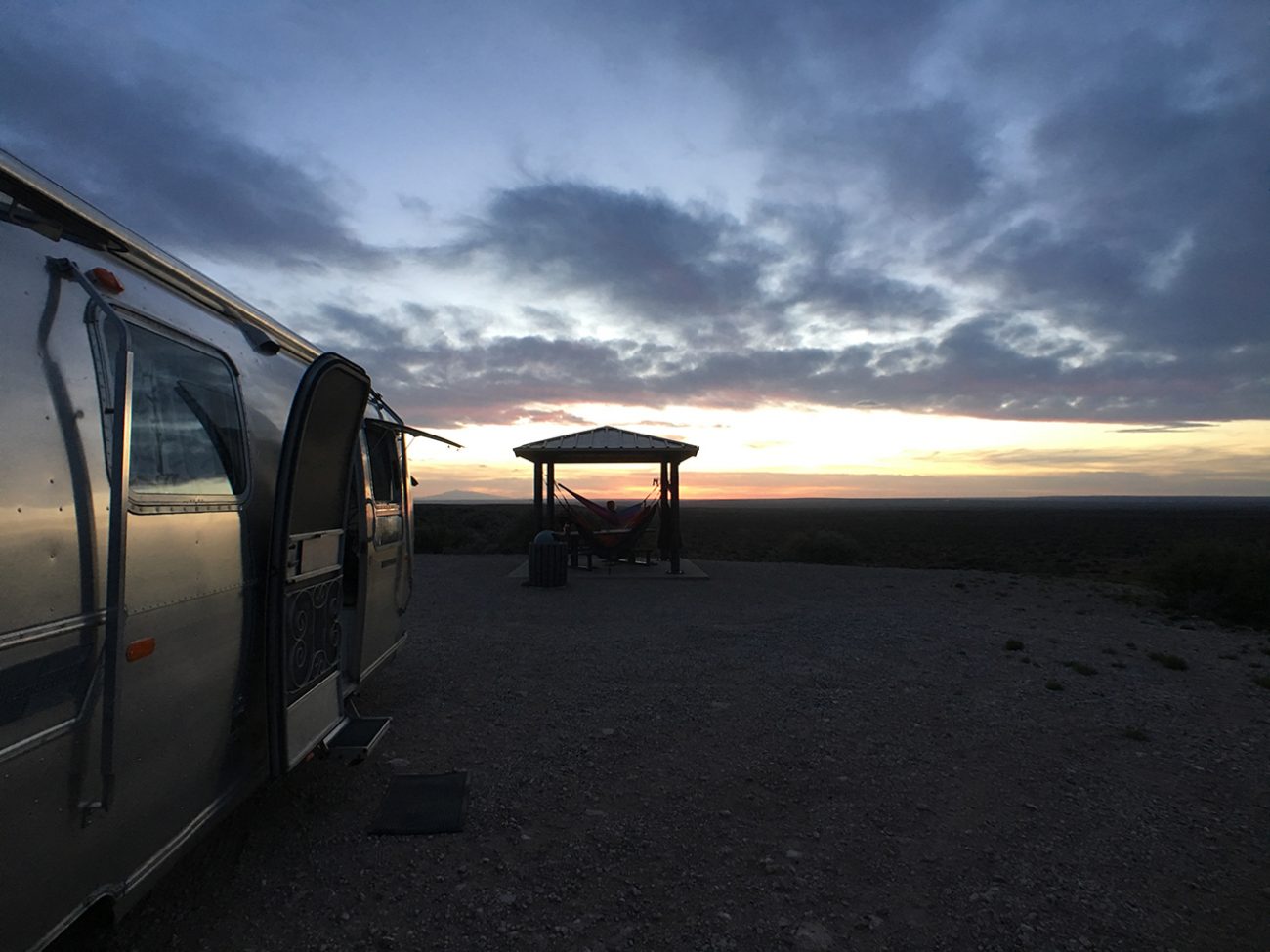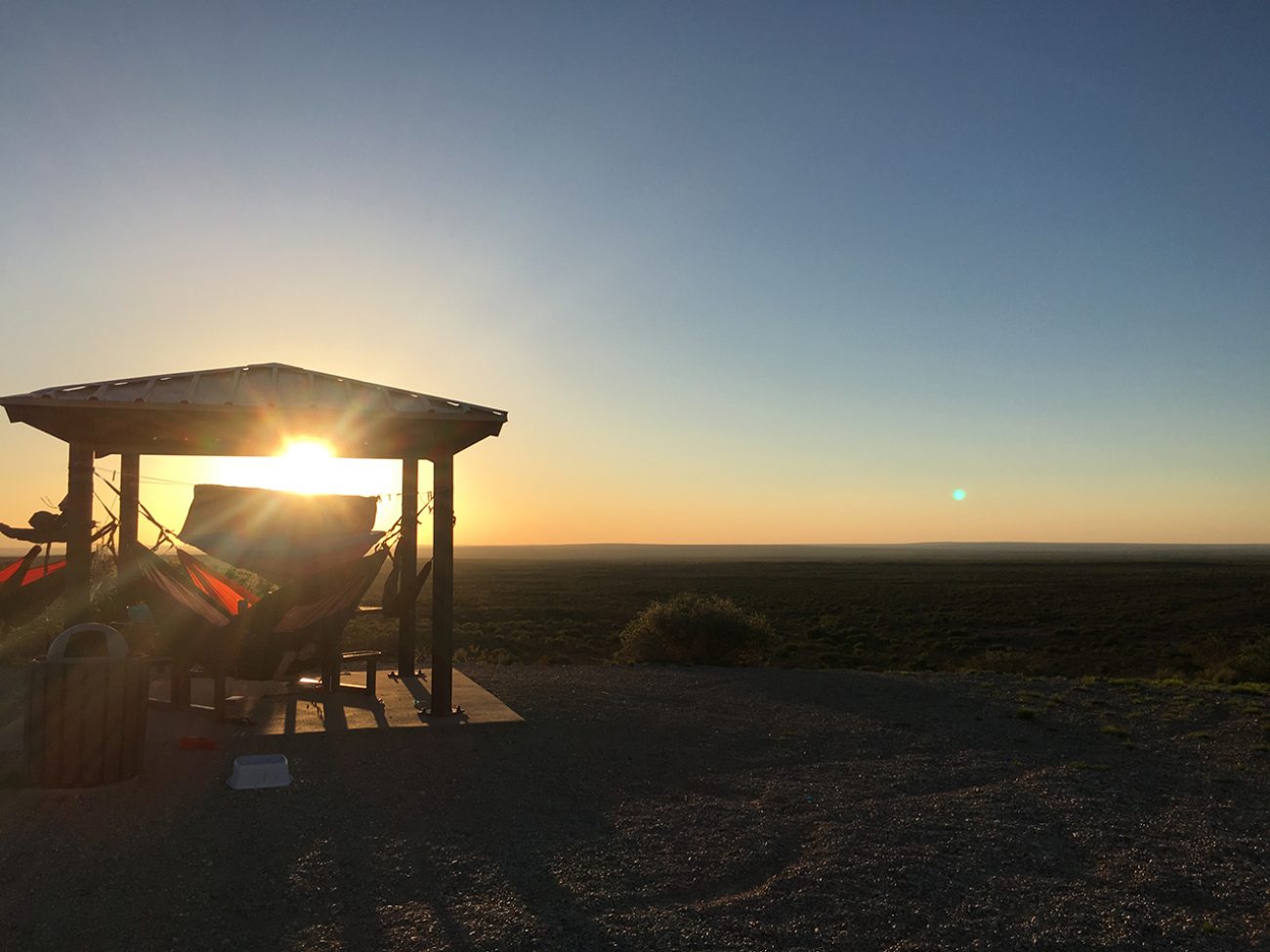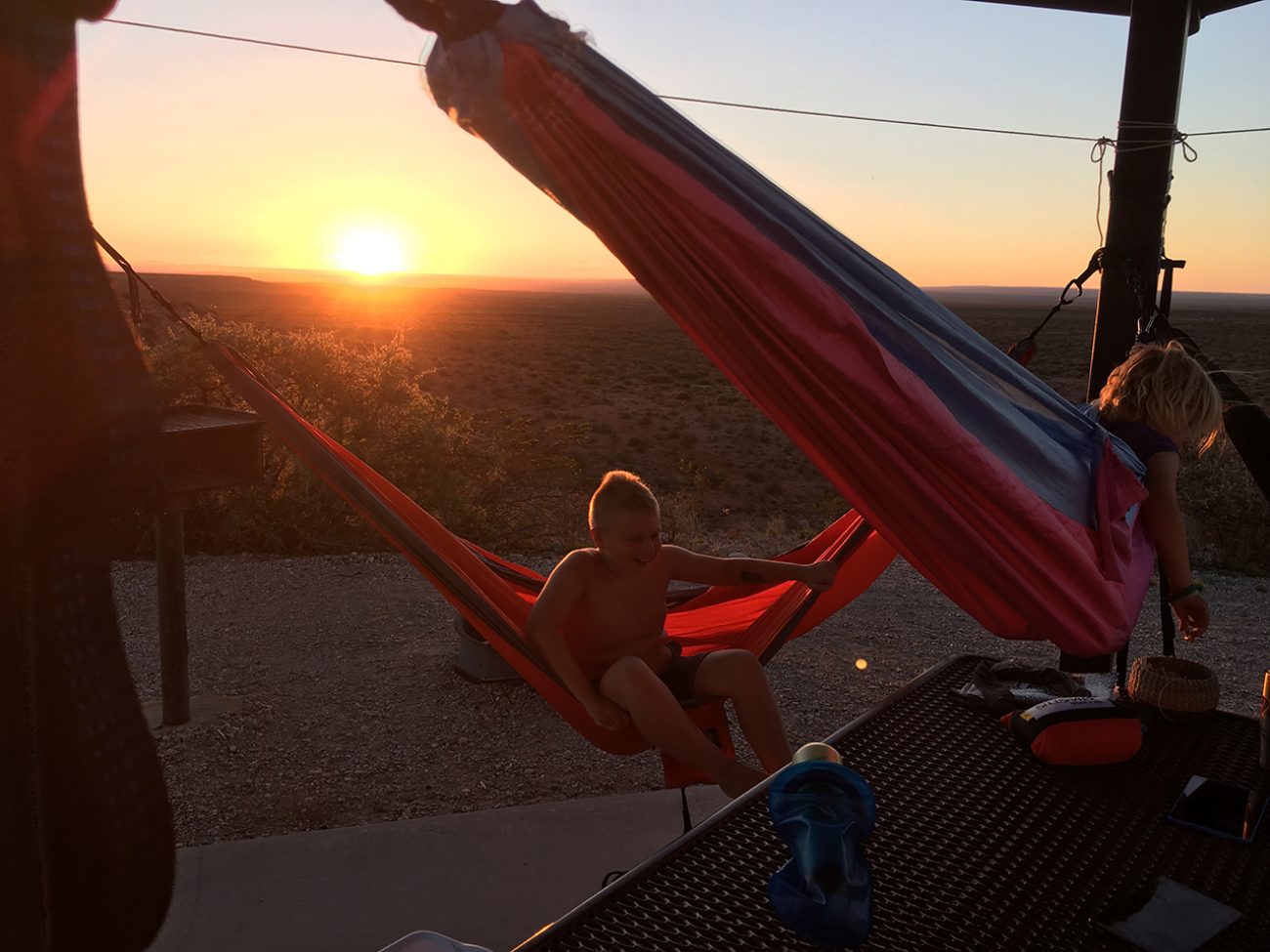 It's been so awesome watching the kids grow up so fast while we've been on the road. It's a new found independence and I can see they are much happier with their freedom. It just gives them more time to explore what they are interested in. Adali perfected her egg-in-a-basket breakfast while we were in Roswell. She's becoming more interested in cooking these days.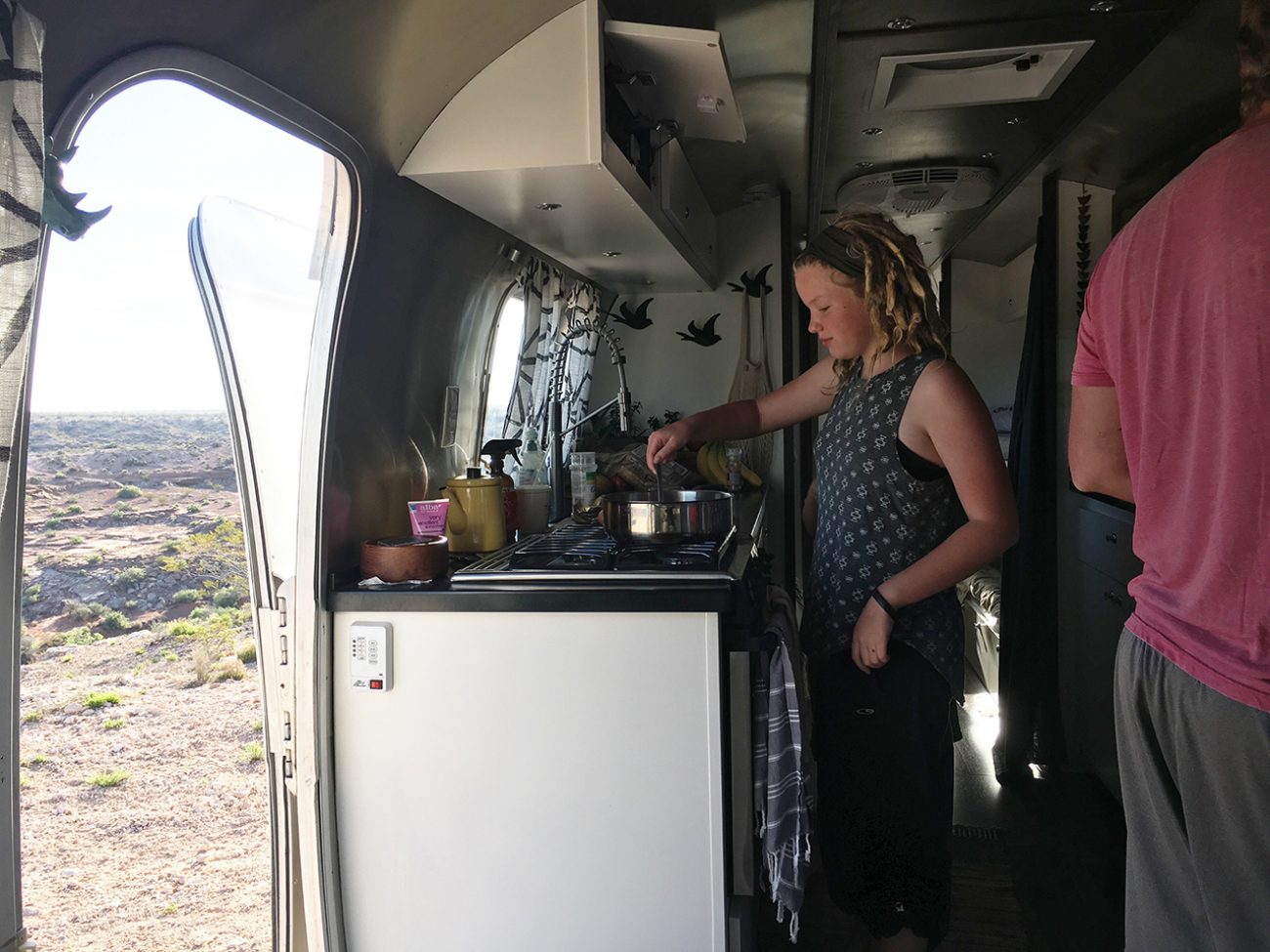 I will always remember this place. Not only because of the great location and views, but because it's where we got our groove back. The renovation took a toll on our relationships so it was so nice to be together with no distractions. Just us.
During the days, the kids and I would read and talk about their dreams. Telling me about their plan to live on the same property together. They told me of the houses they want to build and the pond that will be in their middle of their homes. In their minds, it's all planned out.
The girls talked about all the animals they will have on their little farm and how they'll make goat soap from the milk. The boys told me about their plan for Jax to fish all day in the pond so that Jett could run their restaurant on the farm. He even came up with a name for his restaurant. It shall be called, Short Jett Bronze (kind of opposite of Long John Silvers).  
I love that they are best friends and that they like each other enough to want to live together on the same land, working together to create their own lives. I love that with the freedom they have, Adali is always busy reading and researching about the animals. She wants to be prepared for when the time comes to get her own place. Is that normal for an 11 year old? 
Whether or not this happens, I think the most important thing I can do is help them learn about what it takes to make their dreams come true. To really get involved and let them know that it's possible. We talk about how much things would cost to get a farm started. We talk about barns, fences and different feed options. We research how to build their own houses and all the different options they have. Jax can't decide if he wants a treehouse or if he wants to live on a dock over their pond. I told him he should have both!
When was the last time you really dreamed with your kids?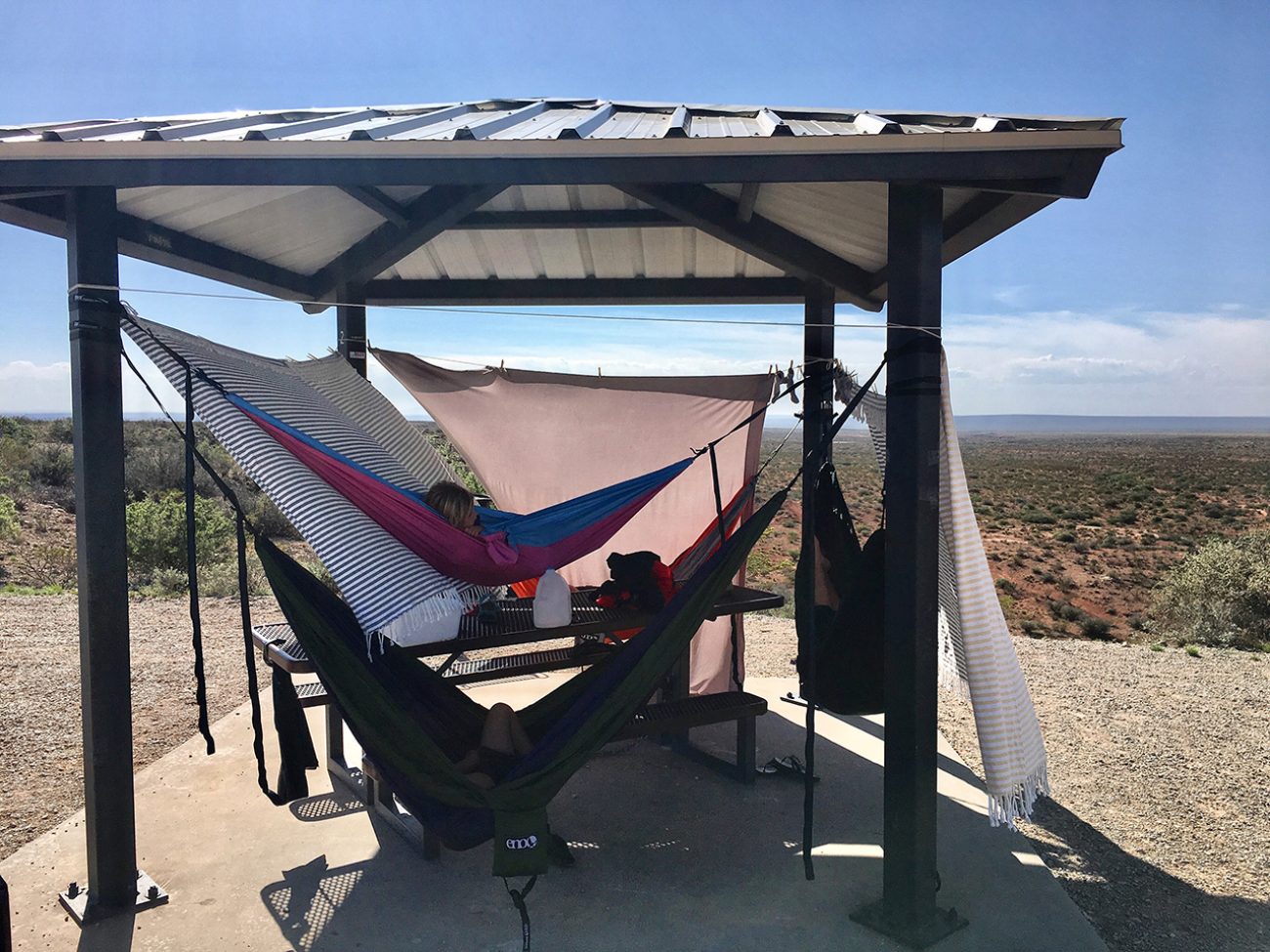 This is why the little spot in Roswell is so special to me. We talked for hours about their plans, and my plans, and what we would do if we had property. We allowed ourselves to dream big. But we also allowed ourselves to believe that all of it is possible. 
The good news is, you don't have to be in the middle of nowhere to be able to dream with your kids. I would encourage you to really talk with them and ask them about what they want out of life. They may surprise with all the information they know. I couldn't believe all the facts Adali told me. I had to look up some of it just to make sure she was right, and she was!
Kids are so awesome when we let them be themselves. When we don't push our ideas on them, and when they're allowed to truly dream and think for themselves. 
We all agreed that it was getting too hot here, so we packed up and headed north. We headed north to an Alpaca farm! (keeping the dream alive)
Become a Tiny Shiny Homie!
Subscribe to our patreon-style community & help support our family so we can keep making things for you! Get early access to videos, special behind-the-scenes updates, curated music playlists, & goodies like exclusive stickers and name drops in our videos.
Signup & Become a Homie
Apparel
Grab a fun, comfy t-shirt & help support our family.
comments powered by

Disqus