Simplify September : Our Closet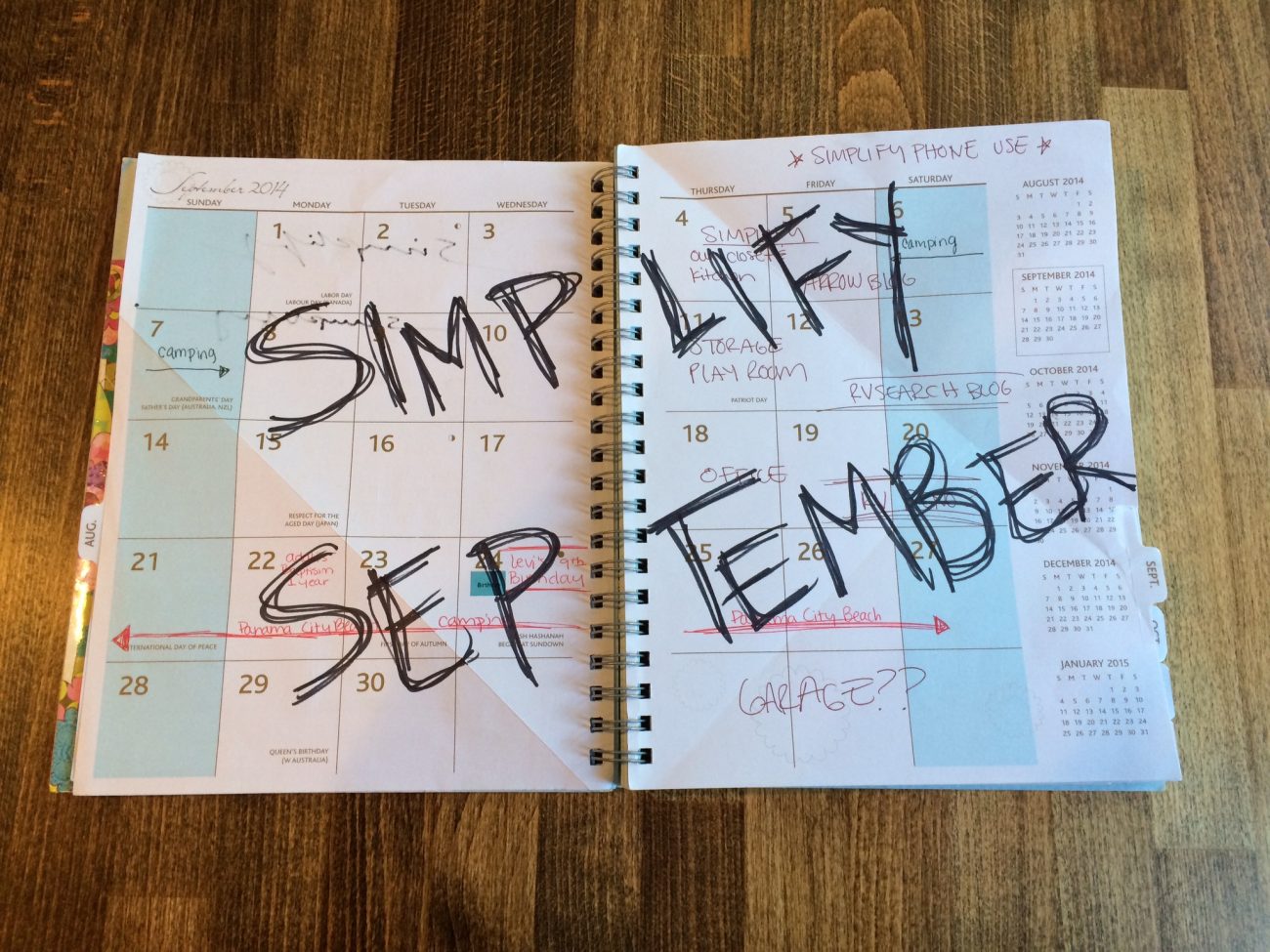 The theme for our closet is, "Never organize what you can discard." This is embarrassing. I'm going to show you what I had to deal with. I'm not even sure how it got this bad, but that's how it happens. No one sets out to have a ton of clothes in their closet that they don't wear, or a bunch of shoes that they no longer wear, or boxes of junk that they're not even sure where it came from or boxes on the top shelf that they don't even know what is in them. So, here it goes....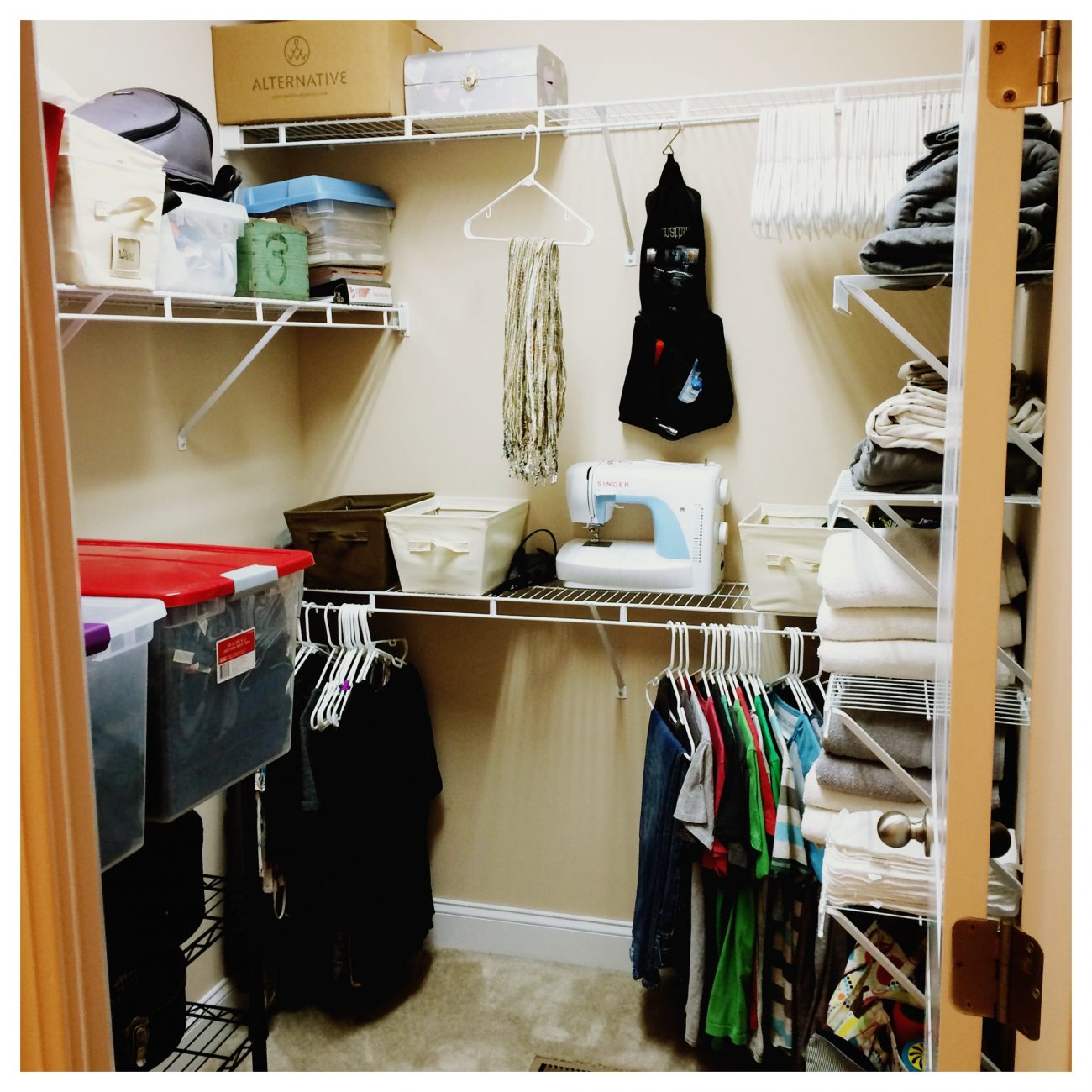 How crazy is that. I bet you didn't know that I'm a bit of a slob with clothes. It's an argument that I just can't win. My dirty clothes don't always make it into the laundry basket that sits just 4 feet away from where they land, but.... that's just how it is for now. I'm usually in a hurry or have a million things running through my mind that I honestly don't' even think about picking them up and throwing them in there. Sorry, Jonathan....you are THE most patient man on earth. I'll work on that, I promise.
So, first things first. Hopefully I'm not the only one with a closet in this bad of shape. So, let's get started. First I removed EVERYTHING out of there. Piled it all on our bed and floor and cleaned every inch of that closet. Ah, a fresh slate to work with.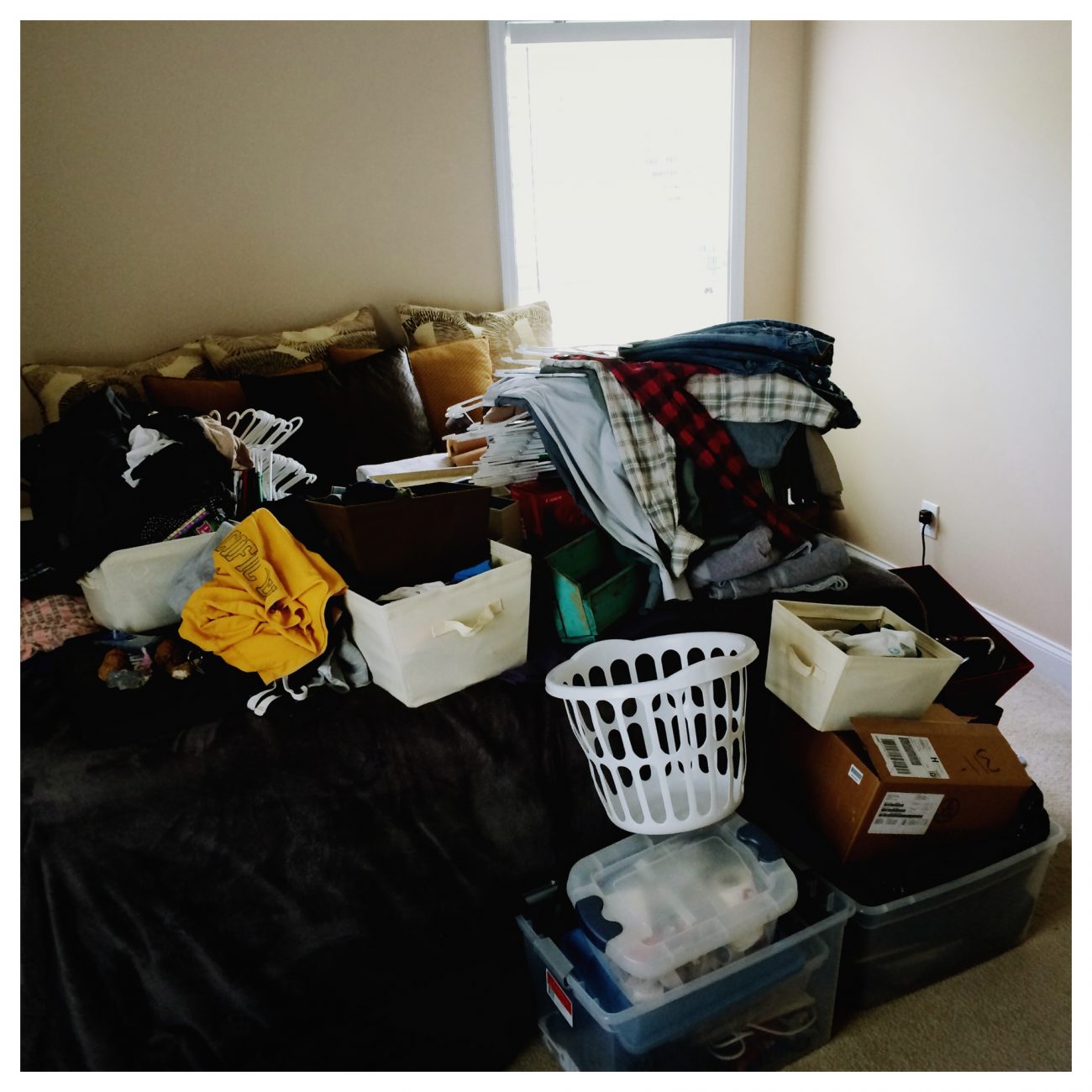 Next up, go through your clothes first. Try them on if you need to. We did. Jonathan has lost over 40 lbs since March so a ton of his clothes didn't fit anymore. He's down to one pair of jeans and one pair of shorts that fit and a handful of t-shirts. On my side, I got rid of all the clothes that didn't fit anymore or had too many wholes to not even be acceptable for me to work in the garage, or the ones that had too many coats of paint on them :) We had a huge pile of donate, and a smaller pile of junk that no one would want.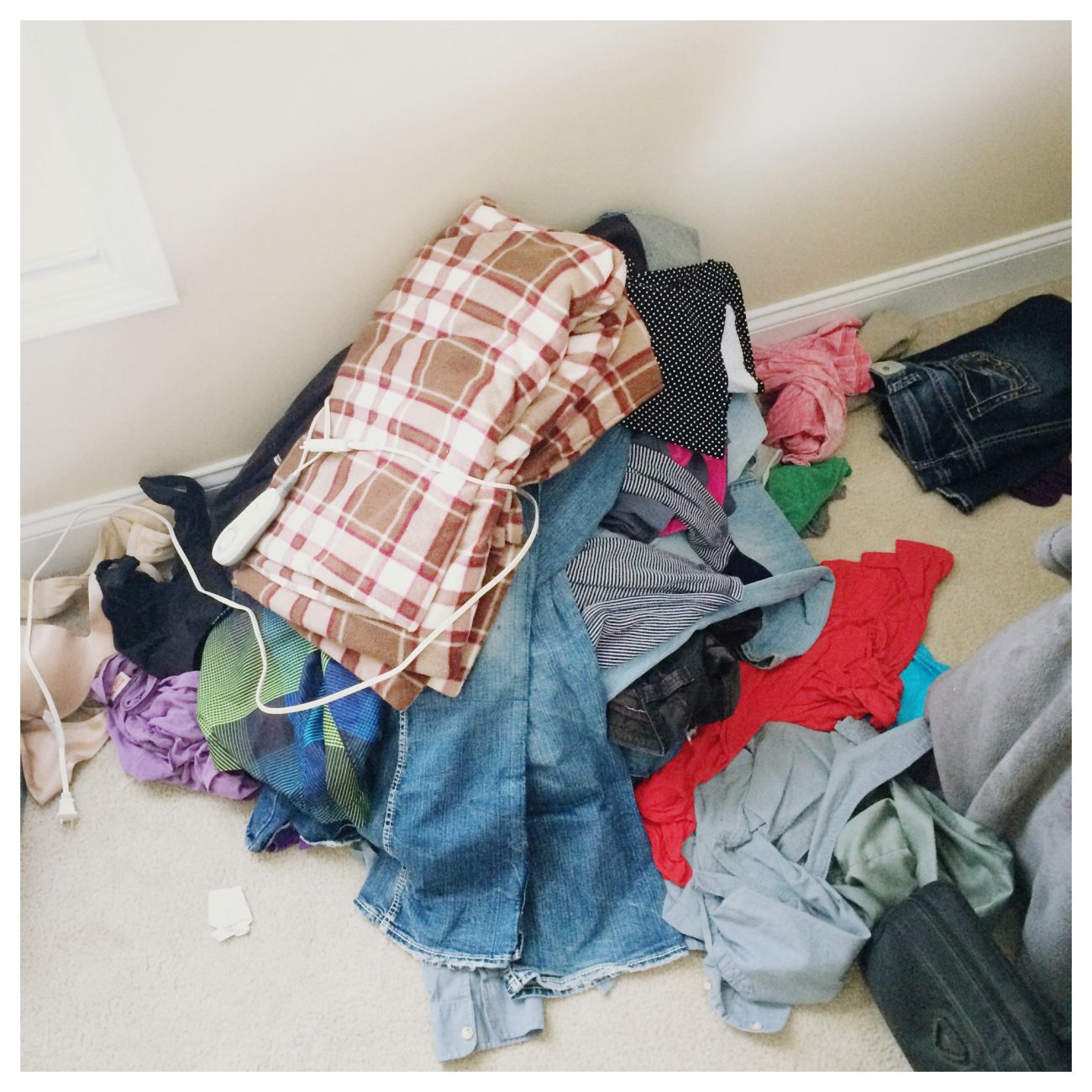 When you have the clothes you want to keep, get them put away nicely in your closet or dresser. You have completed your first step! Congratulations.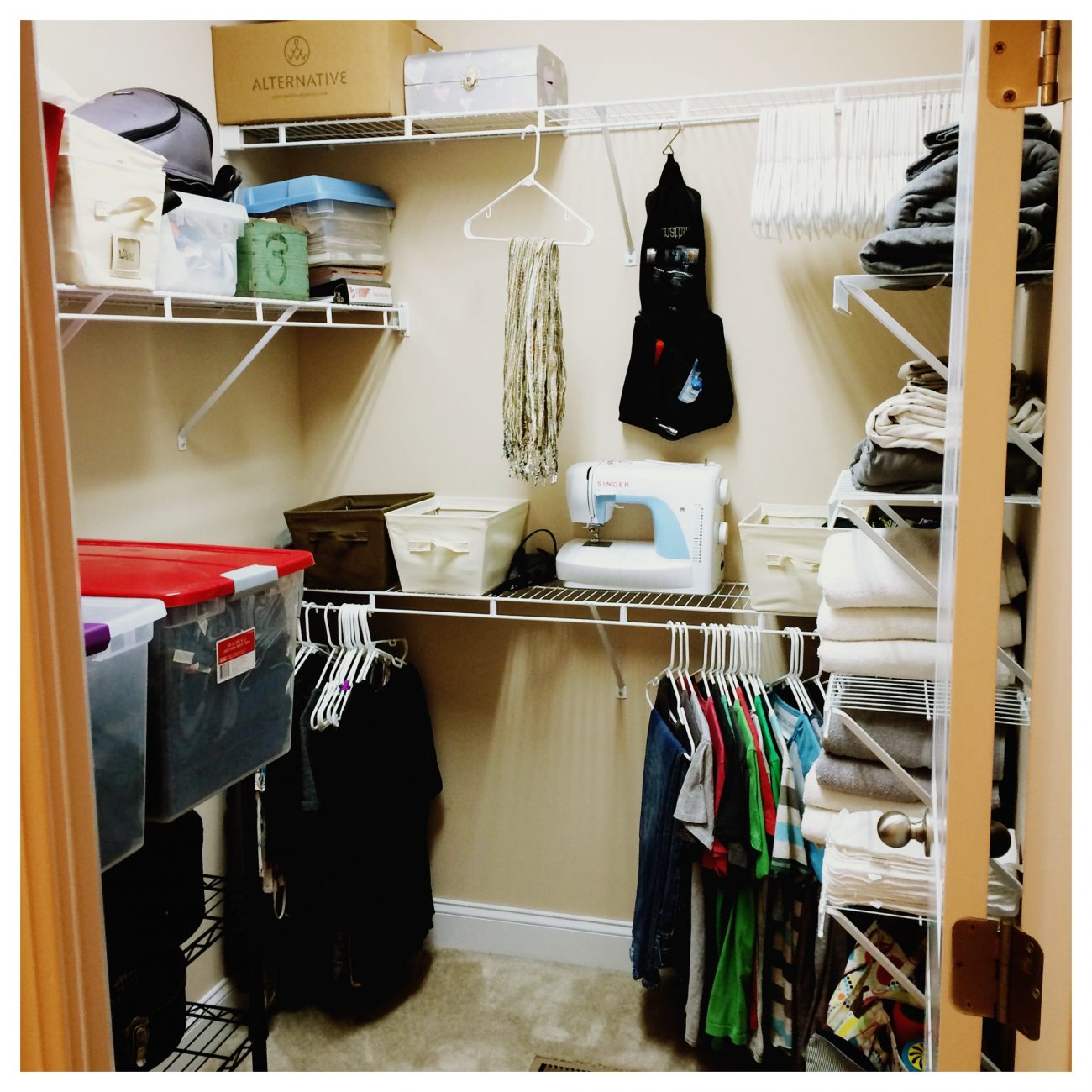 You never know what you'll find while going through the boxes on the top shelf. I found these shoes that I bought when I was in Mexico around my 13th birthday! Crazy thing, they still fit! It's like free shopping.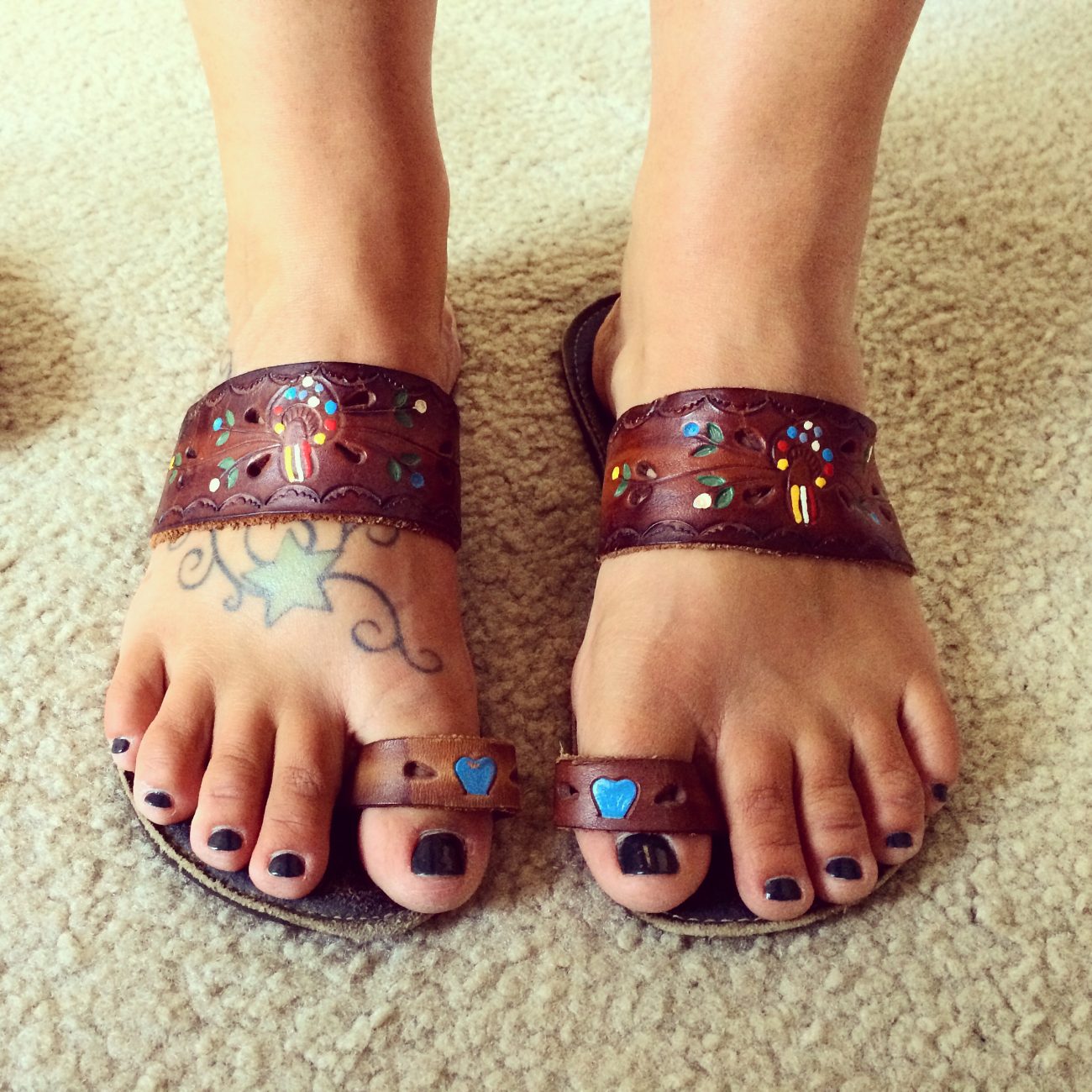 It's laughable the amount of clothes we decided to keep. Some will think I'm crazy, but I have my own thoughts on those who have such an excess of clothes. I'll just leave it at that :) ha. Jonathan decided to keep a pair of nice dress pants and button up shirt for the off chance of him needing them at some point. He's down to one pair of jeans and one pair of shorts, some exercise clothes one button up casual shirt and a hand full of t-shirts. My wardrobe consists of 4 black shirts, and dark blue shirt and a couple work out tank tops, one pair of nice jeans, one pair of work jeans, 3 work out pants, 1 pair of pajama pants, and one pair of pants that I hope to fit into in the next 11 months. And I kept a pair of nicer black pants that I could wear if I needed to look semi nice. I'm not sure we can simplify our clothes much more. 
When you go through your closet - because i'm sure at least 2 of you will after reading this - don't get overwhelmed! Just because we keep less than most people do, life is a balance of holding on and letting go. Do what works for you, but don't be afraid to let go of that favorite high school sweatshirt that has 30 holes and is barely appropriate to wear in your own house. Just remember, less stuff really means less to organize, less mess, less to clean, less to store, less stress and more room to breathe. 
Happy Simplifying!
Become a Tiny Shiny Homie!
Subscribe to our patreon-style community & help support our family so we can keep making things for you! Get early access to videos, special behind-the-scenes updates, curated music playlists, & goodies like exclusive stickers and name drops in our videos.
Signup & Become a Homie
Apparel
Grab a fun, comfy t-shirt & help support our family.
comments powered by

Disqus