Sommer, Raleigh, FacilityDude and Helpful Neighbors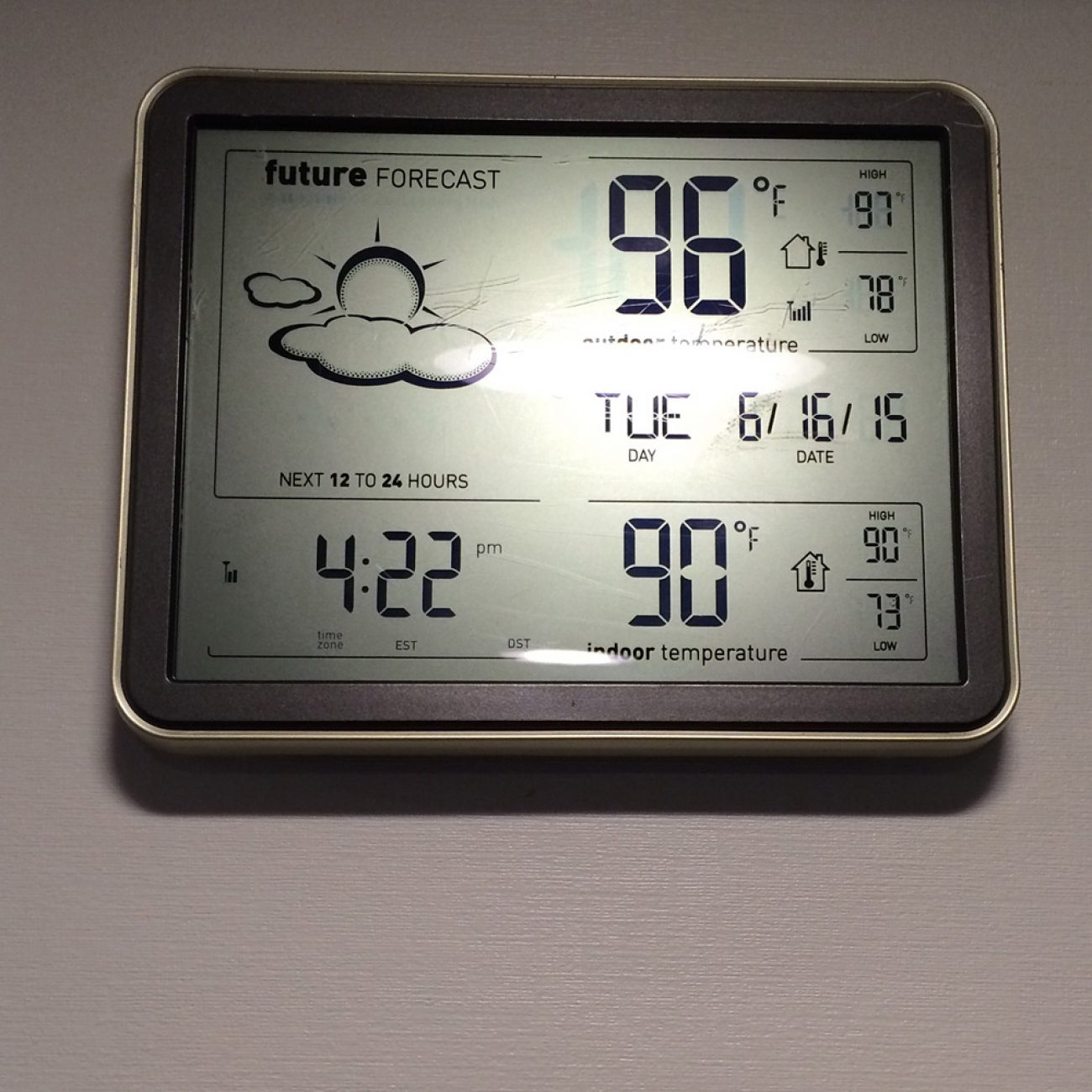 So, now we are on our own. We packed up early Sunday morning May 31 and headed to Raleigh, NC. One of the last things we do before hooking up is pulling in our slides.
"Kids room, coming in!" All is well.
"Our room, coming in!" All is well.
"Kitchen, coming in!".....Craaaapppp!!
You remember that awesome clock that we installed yesterday? Well, turns out we forgot about the kitchen slide coming in and it just hit the bottom of the clock and knocked that sucker down between the slide and the wall and there was no way to reach it. After a few failed attempts we just decided that we needed to go ahead and pull in the kitchen slide all the way and we would think of how we could get it out on our way to Raleigh.

"Living room, coming in!" All is well.
We arrive in Raleigh and make fools of our selves attempting to pull in to this super long, but super narrow spot in Crosswinds Campground at Jordan Lake Recreational Area. Jon finally figured it out (after he quit listening to me) and pulled it in like a boss.
Way to go, babe!
So, naturally we go to get set up and pull out the slides, only guess what? We can't pull out the kitchen slide or we would smash that crazy clock, and if we can't pull out the kitchen slide the kids can't get to their bedroom. WE HAVE TO FIGURE IT OUT!! So, an hour later I give up and walk to our neighbors (whom I scoped out before hand to make sure they wouldn't murder me) and asked them if they had a long wire that we could use and told them our problem with the clock. This nice gentleman offered to come look at it and see if he could think of a way to get it out. 30 minutes later the other gentleman at the same campsite came to see if he could help (or maybe he came to see if his friend had been murdered). After another 30 minutes or so they came up with the idea of duct tape on a paint stirring stick! GENIUS!! We got the clock out and just as we pulled it out we get a knock at our door. It's the gentlemen's wives. I think they were coming to make sure we didn't murder their husbands. (Can you tell that I am super paranoid about being murdered?)
We invited them in and we got to talk to them for a while. They were so nice and asked to look around at our home. We happily showed them around and were so thankful to have good neighbors that day. They even left us their unused fire wood since they left the next morning and they offered to let us have their left over hot dogs since our kids were hungry and we were busy getting the clock figured out. Thank you, random neighbors for your kindness and for a memory we probably won't forget for a long time.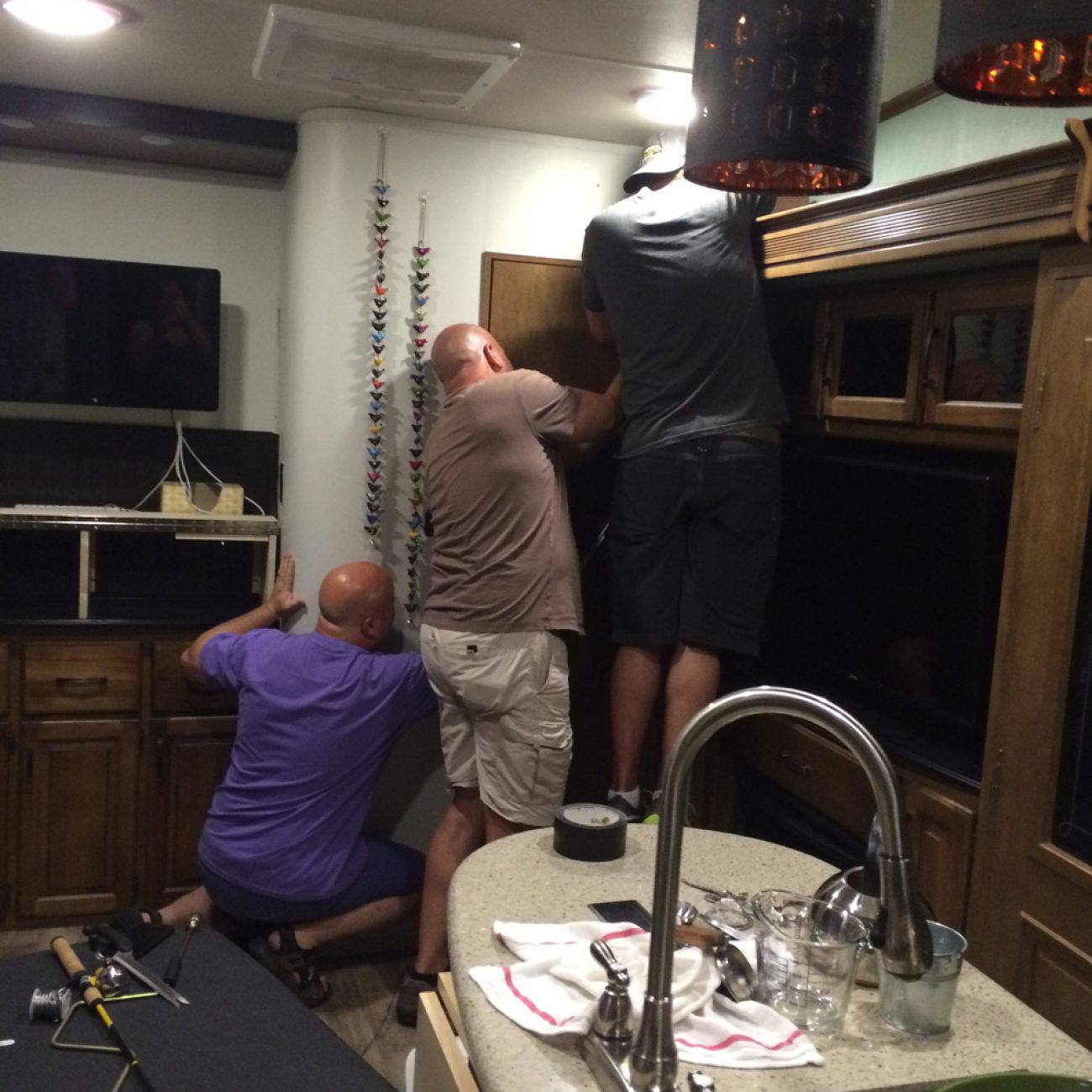 We had a pretty low-key week while Jon was super busy with work. The kids explored Jordan Lake.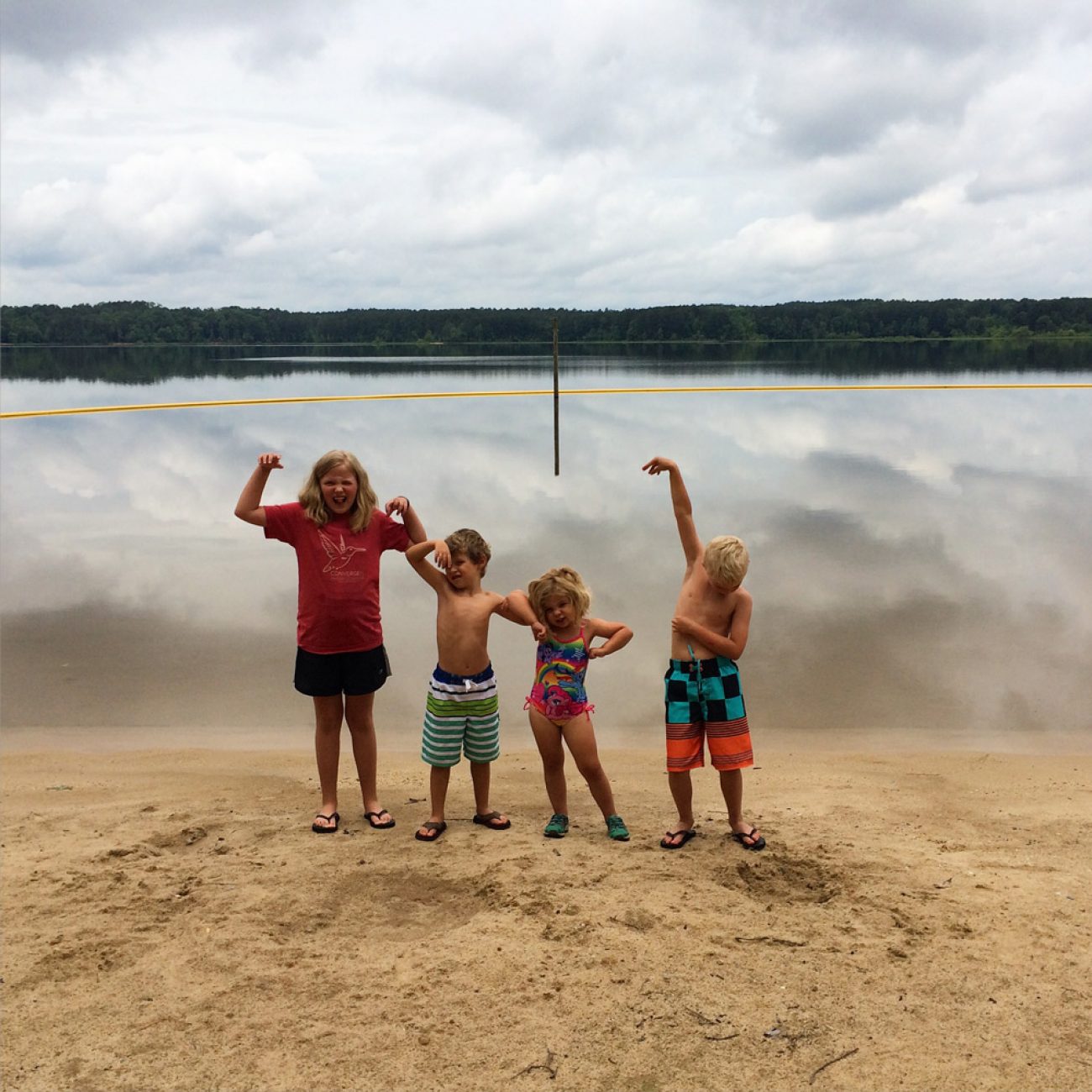 We watched an awesome sunset.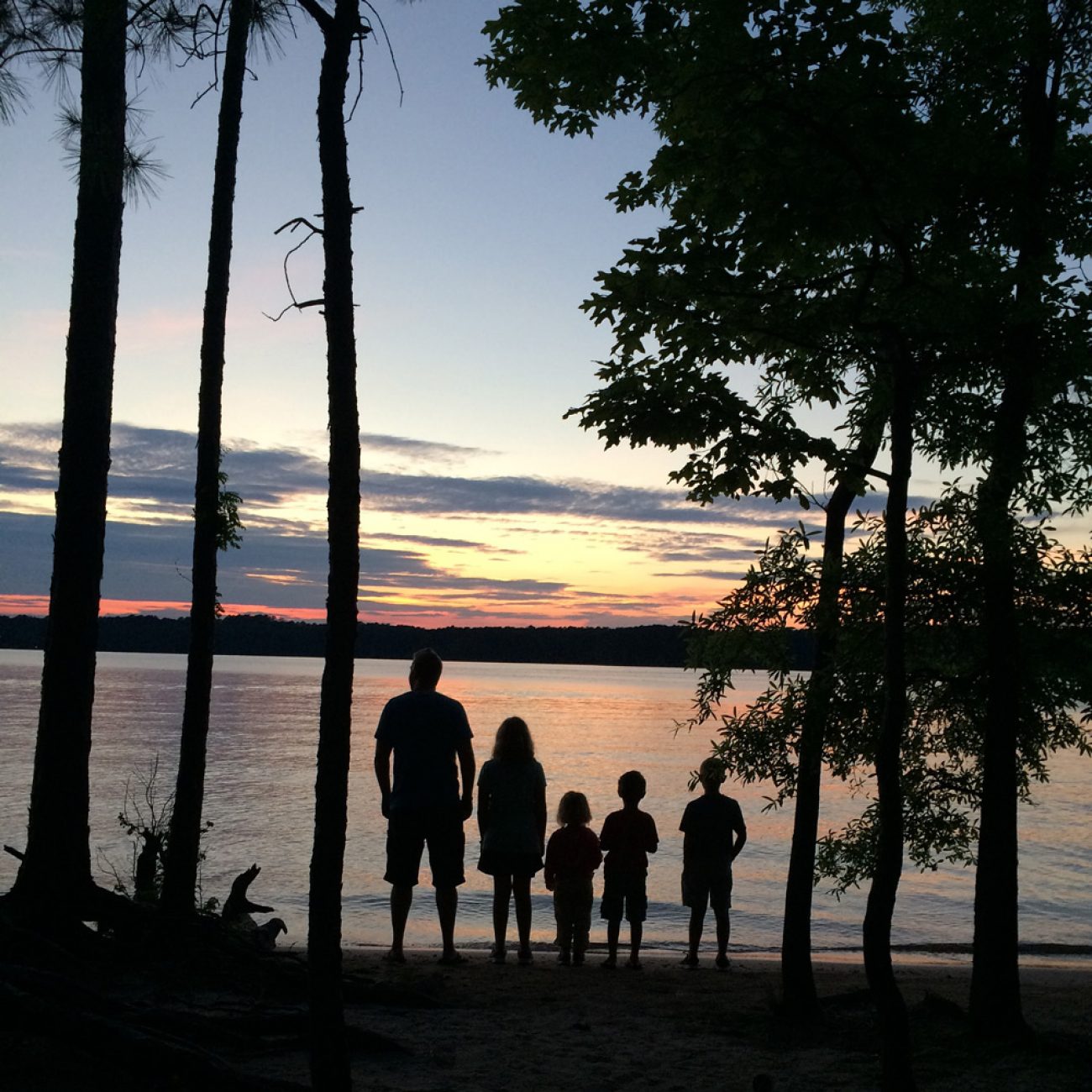 We found a turtle friend.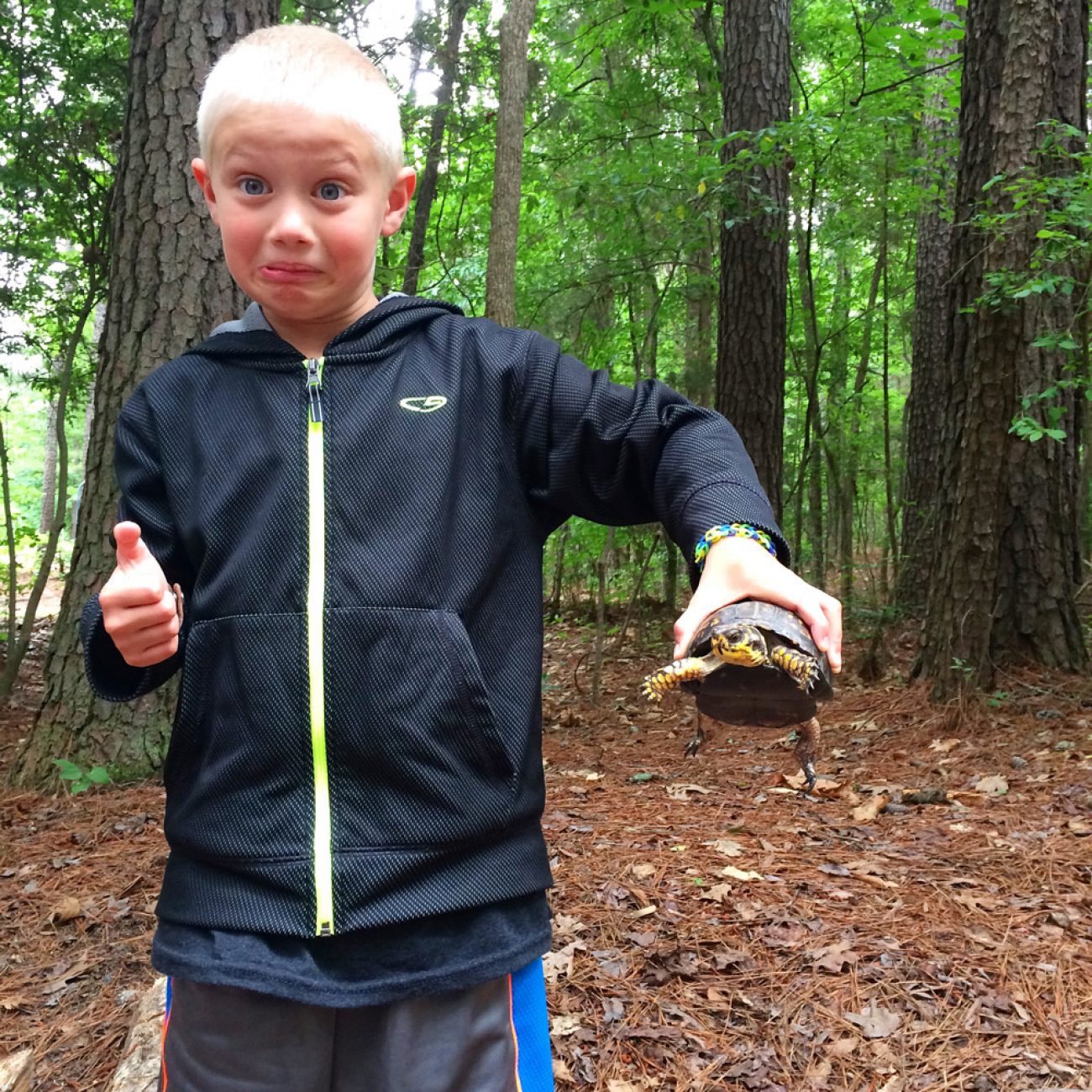 We went on nature walks.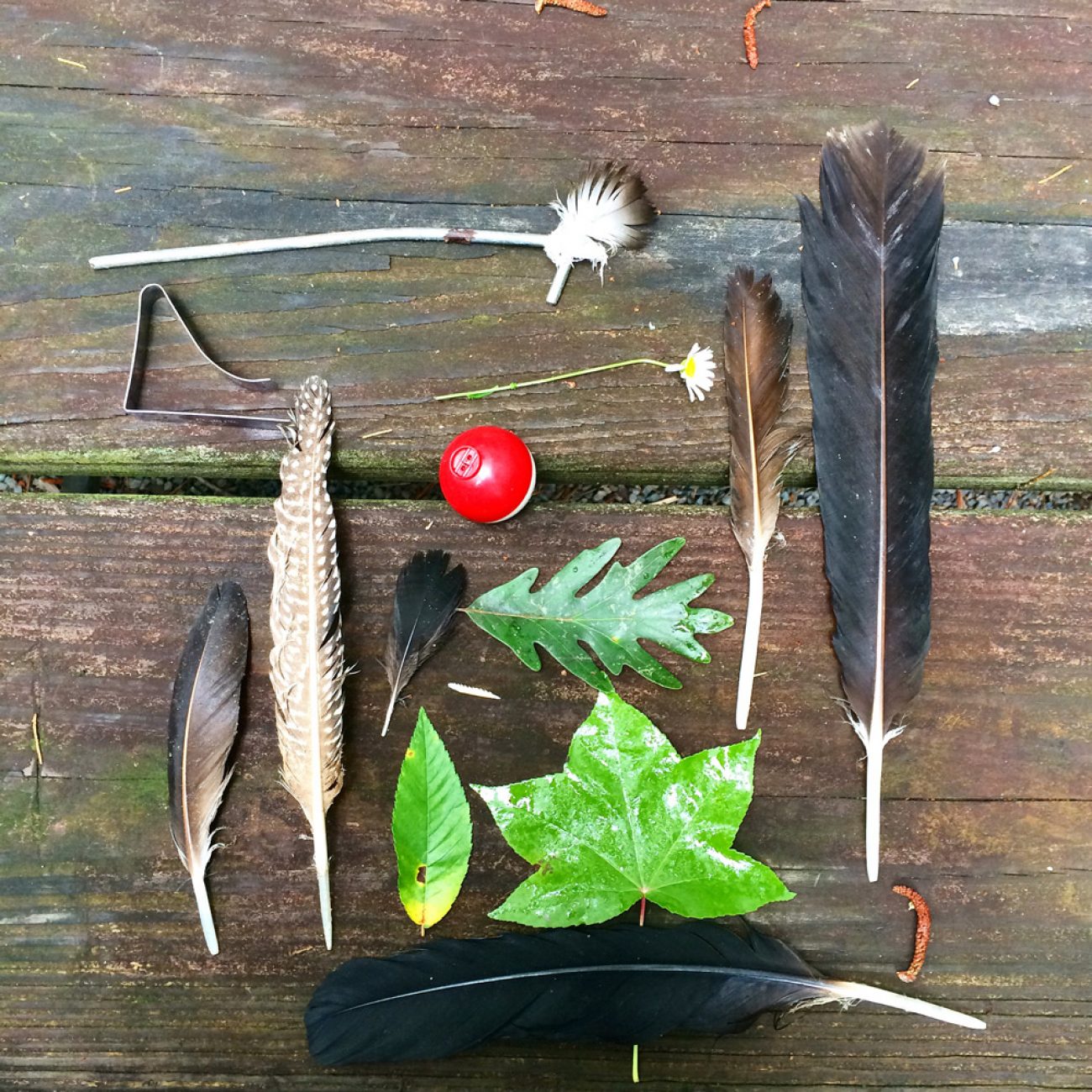 And we hunted for frogs at night.
Jon got to go visit one of his clients, FacilityDude, for an afternoon. Most of the work he does is for people out of state (out of Tennessee) so it will be fun for us to go to different places his clients are so he can meet them face to face. 
That Friday, my old college roommate Sommer got to come hang out with us for the day. She lives in Raleigh and her and her boyfriend bought this super cute house that they have gutted and remodeled and it is amazing. I can't wait to see it when it's finished. Thanks for visiting us, Sommer! Oh, and thanks for teaching my son how to carve his name on a picnic table...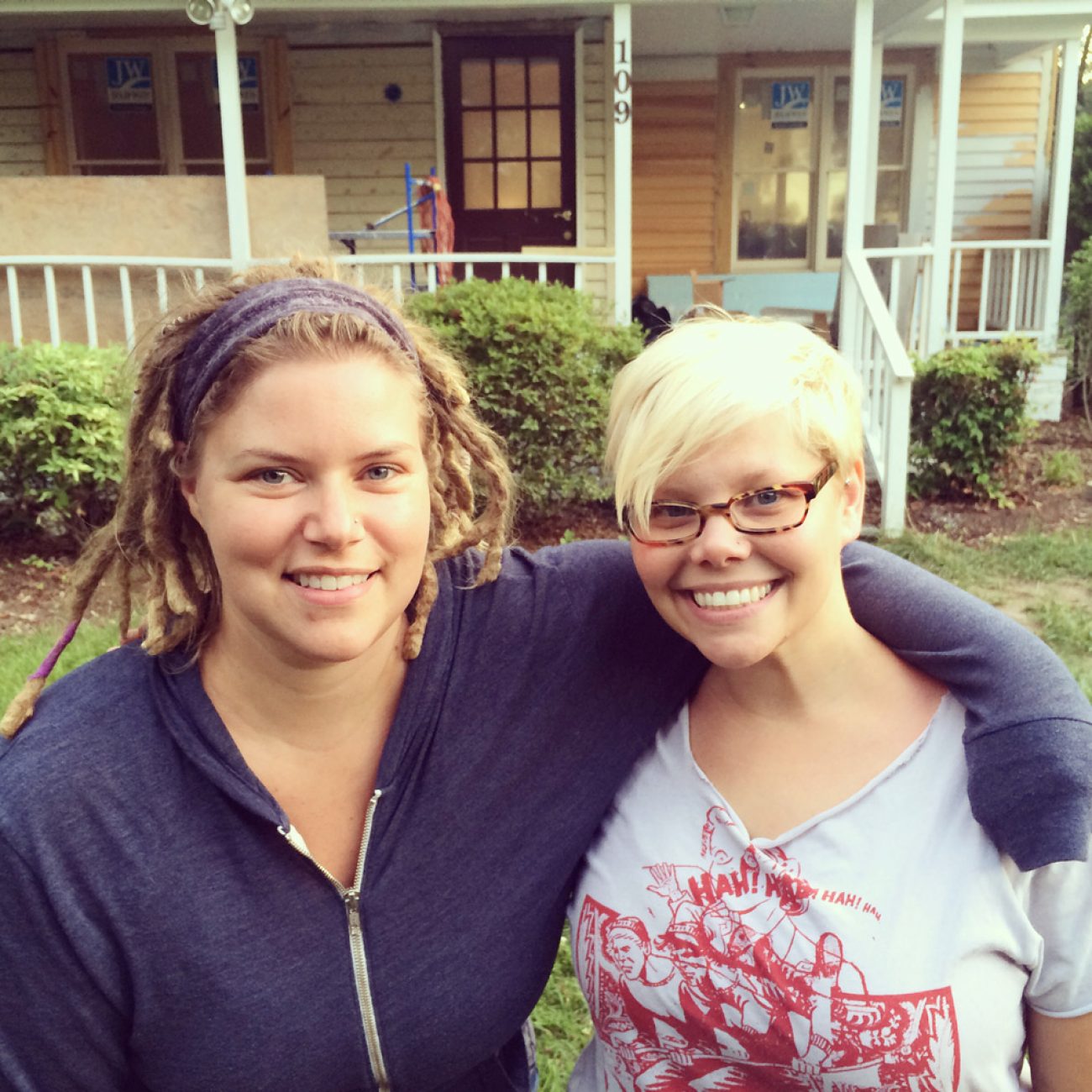 Saturday I spent way too much time at the laundromat (lesson learned: never do laundry on a saturday). Jon was able to hike with the kids while I was doing laundry and then we packed up and got ready to head out for an awesome week at the beach for Jett's birthday!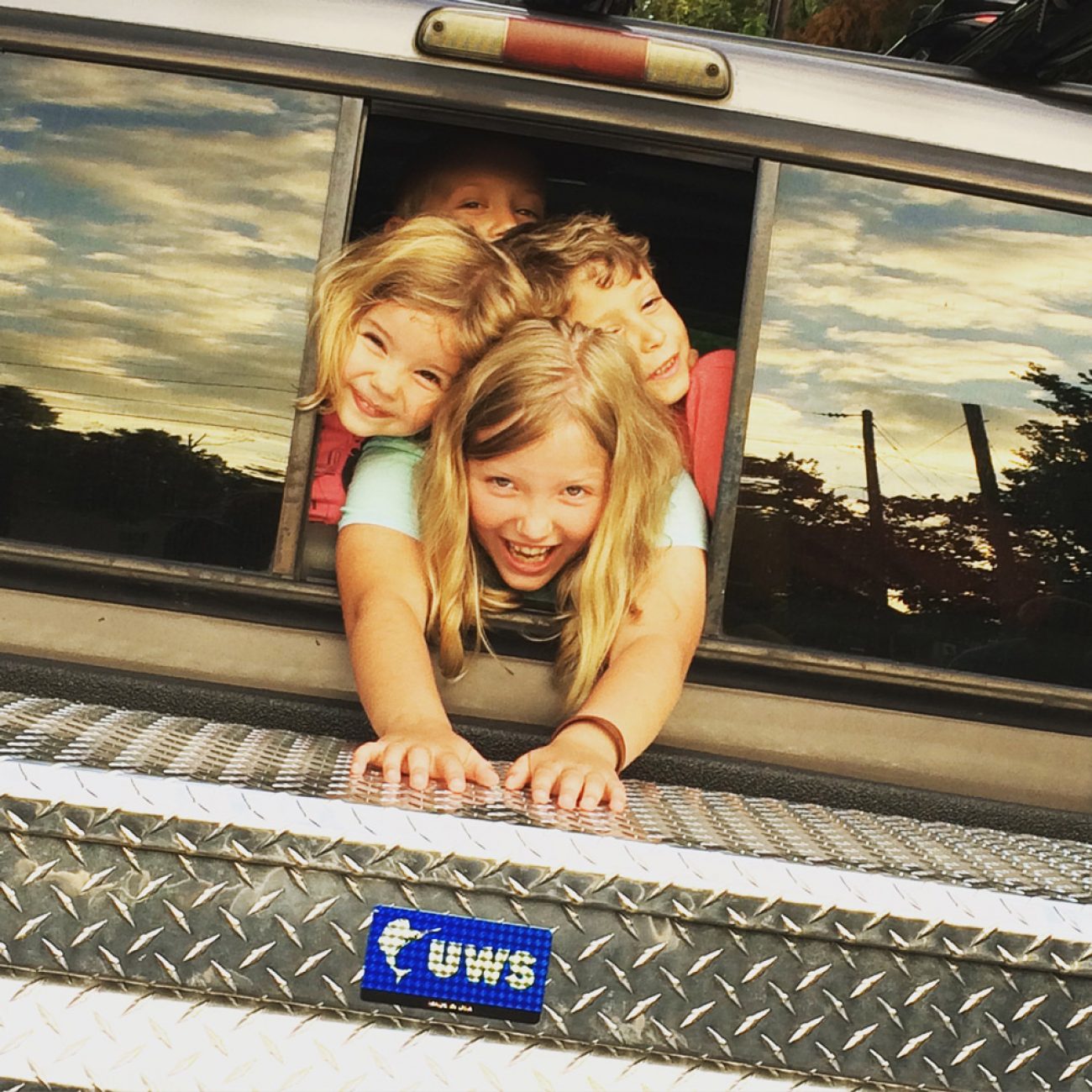 We had a great time in Apex/Raleigh, NC. We will be back :)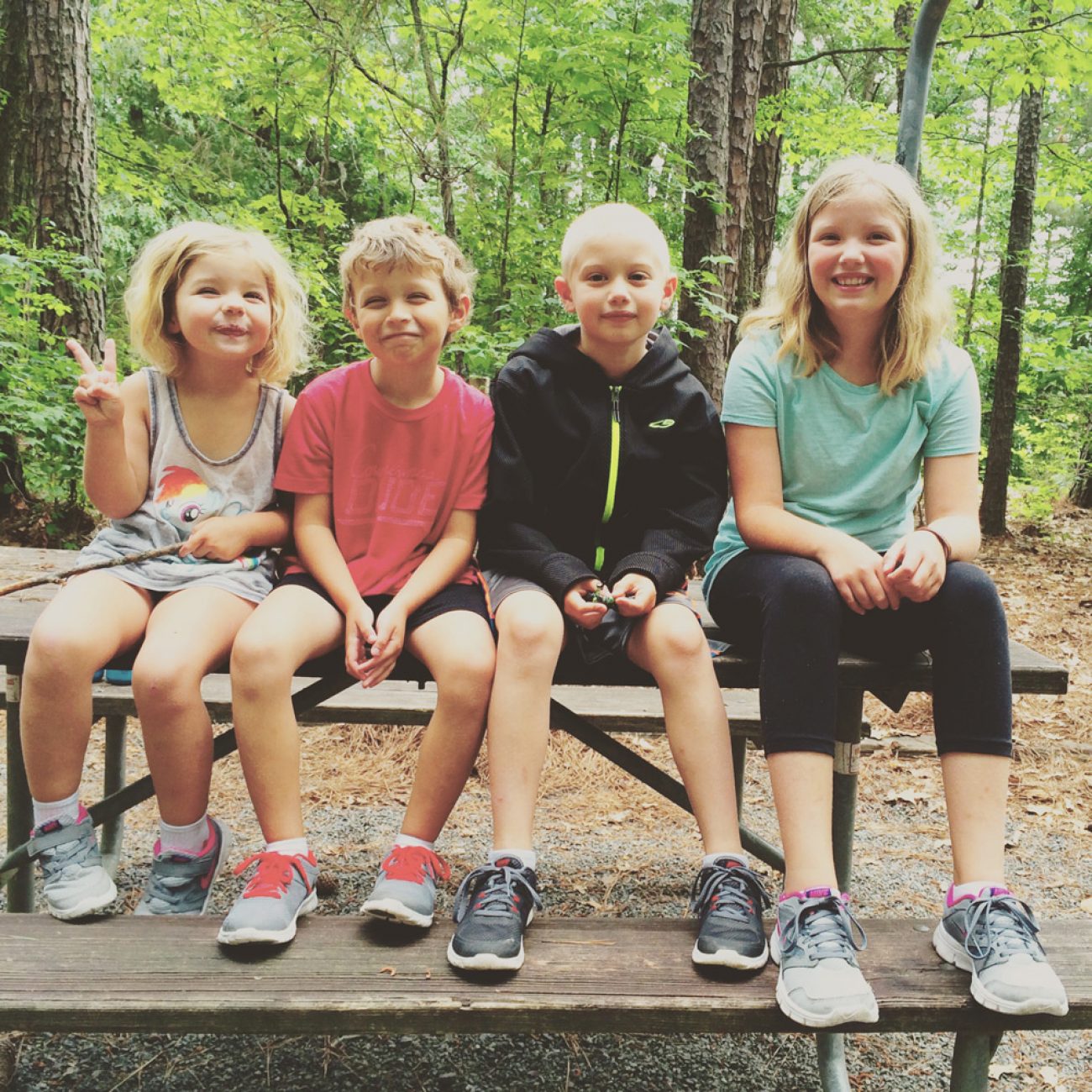 Become a Tiny Shiny Homie!
Subscribe to our patreon-style community & help support our family so we can keep making things for you! Get early access to videos, special behind-the-scenes updates, curated music playlists, & goodies like exclusive stickers and name drops in our videos.
Signup & Become a Homie
Apparel
Grab a fun, comfy t-shirt & help support our family.
comments powered by

Disqus