The Virginia Creeper Trail and Abingdon, VA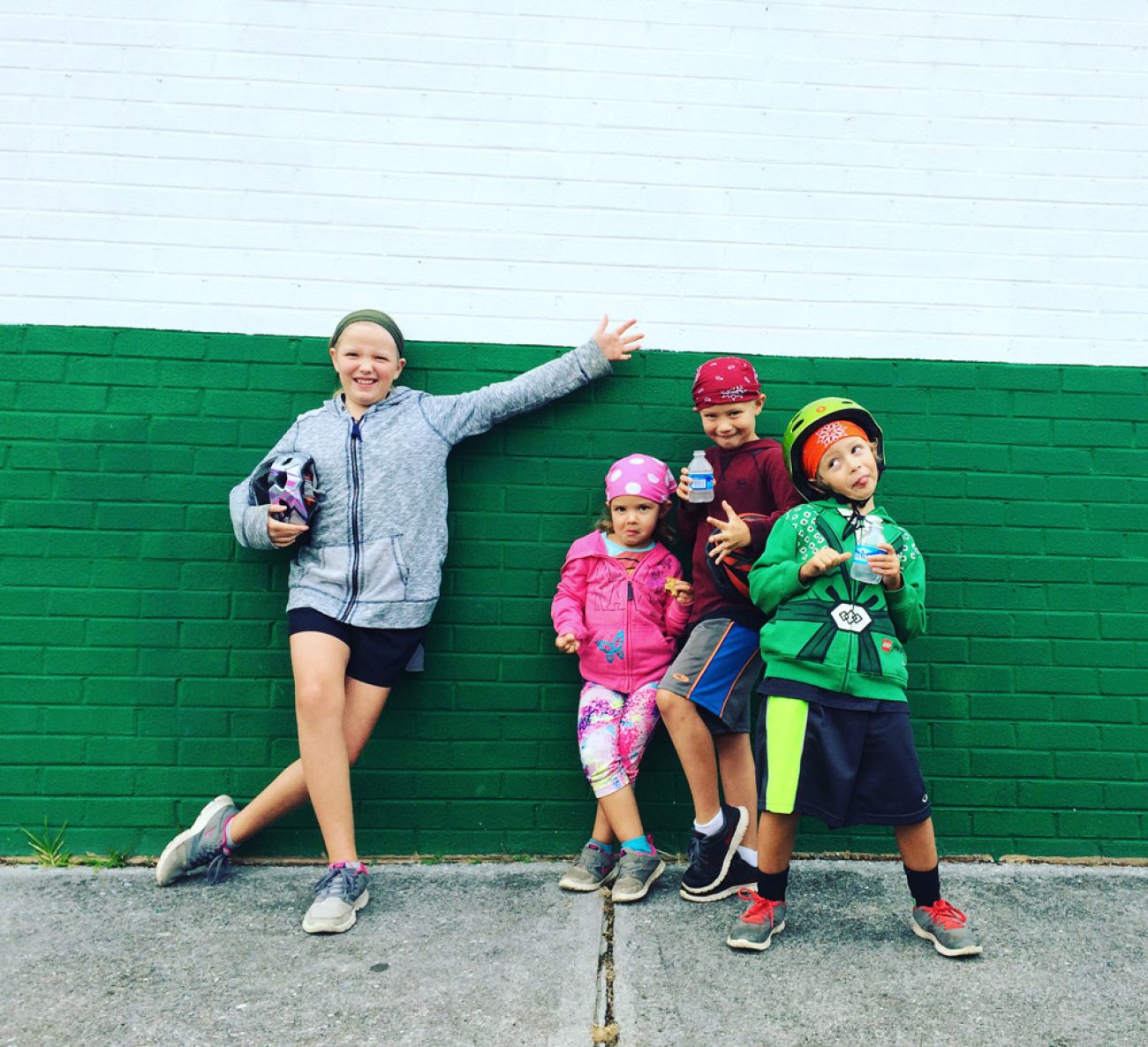 We made it to Abingdon, VA and found this really cute little city park called Sugar Hollow Park and Campground. It is so cute and for $16/night we just couldn't pass it up. We got the last RV site due to the Rhythm and Roots Festival that weekend.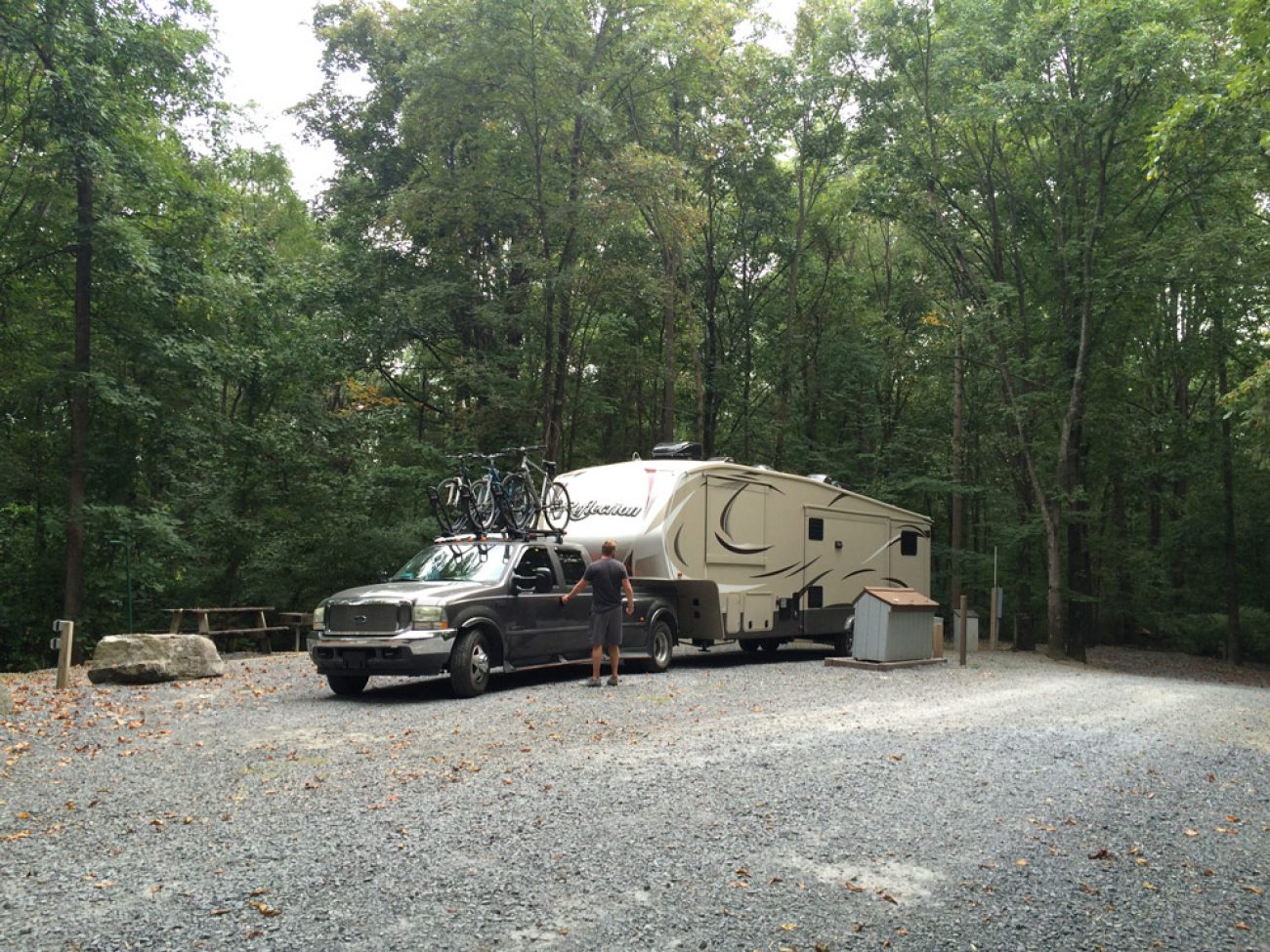 We had made plans several weeks ago to bike the Virginia Creeper Trail, and once we realized how close it was to Knoxville we invited Jonathan's parents to come visit. Somehow we managed to keep it a secret from the kids, and I can't we pulled it off! 
Once we set up our trailer at Sugar Hollow we needed to run into the town to 'get some doughnuts' so the kids were clueless as to who was waiting at the shop. We walked in and Jonathan's parents came up from the side of the restaurant and the kids all ran and hugged them and it was such a fun surprise. One that I hope we will always remember. 
We spent all day Saturday and Sunday with them. We went on a couple small trails around the campground which is a really neat little place and we would totally go back and stay there again.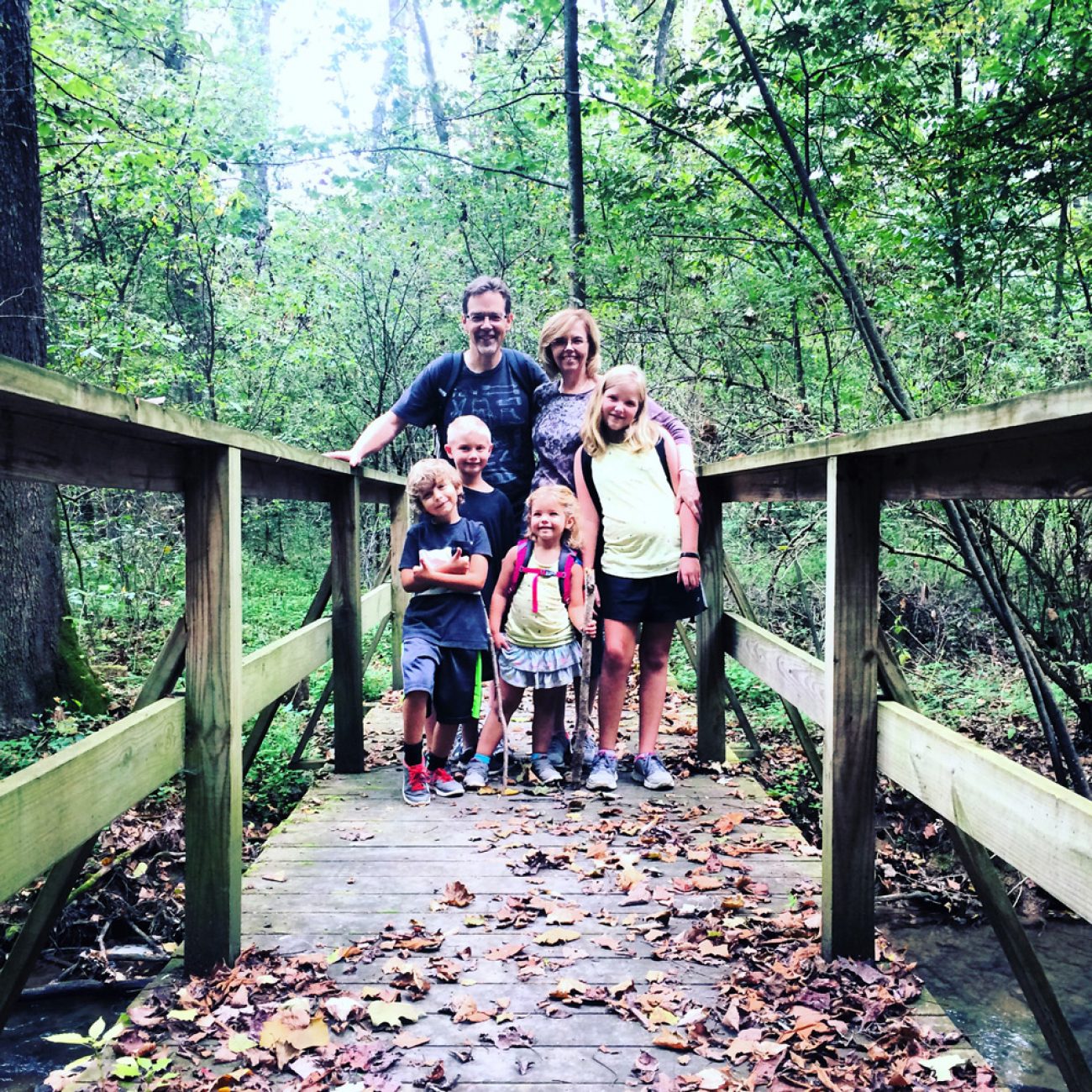 We had a campfire the last evening they were there and we sadly said our goodbyes. Jonathan's parents knew that we had to be in town mid October to get some work done on our trailer so they thought we would be there around the 10th. However, little did they know that we would be in Knoxville and see them in just 2 more days!
Monday we biked the Virginia Creeper Trail (the first 17 miles of it). We parked in Damacus and got a shuttle up to the top of White Top. We reached the top of the mountain around 9:30am and boy was it misty and chilly! I had not even thought about it being cold in the morning and that we were on top of a small mountain. I'm just thankful I made them grab their jackets before we left.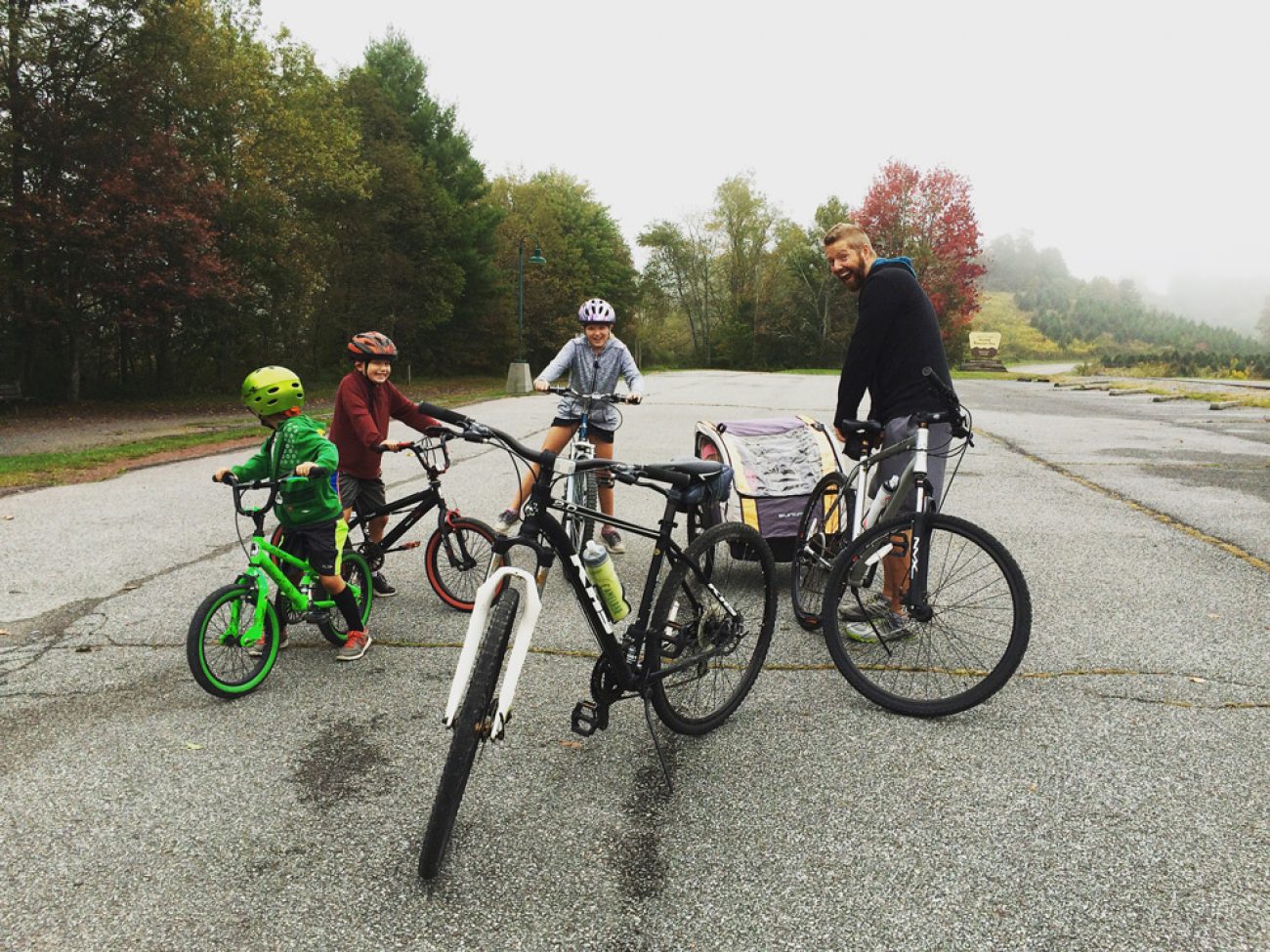 The views going down were just amazing. This was also the first long trail that Jax had decided to ride his own bike on. He had been on a few that were around 6 or 7 miles but never a 17 mile ride!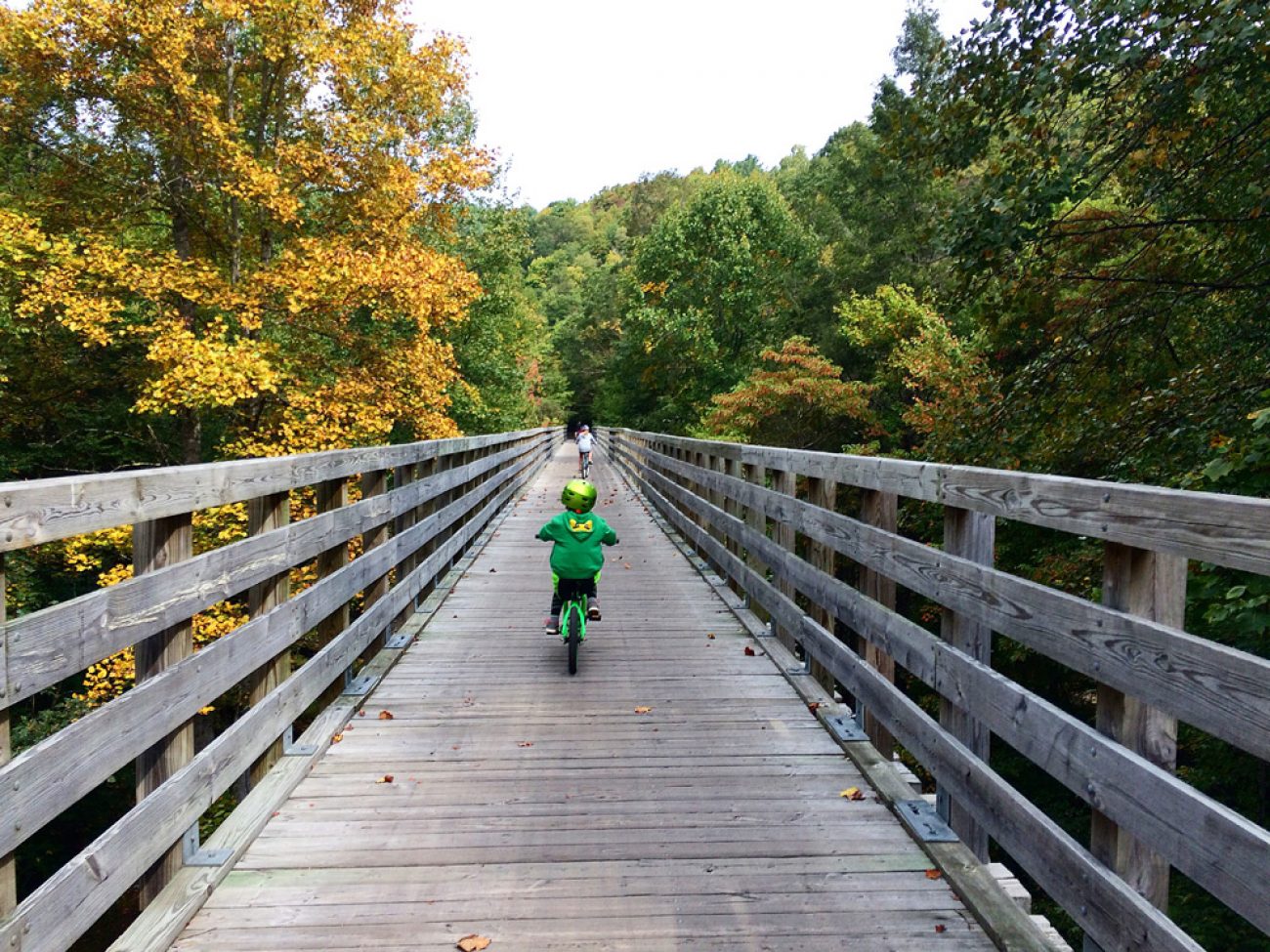 Ada got to ride in the trailer behind Jonathan and all the kids did so well on the ride. There was plenty of stops to look at the river and the mountain views.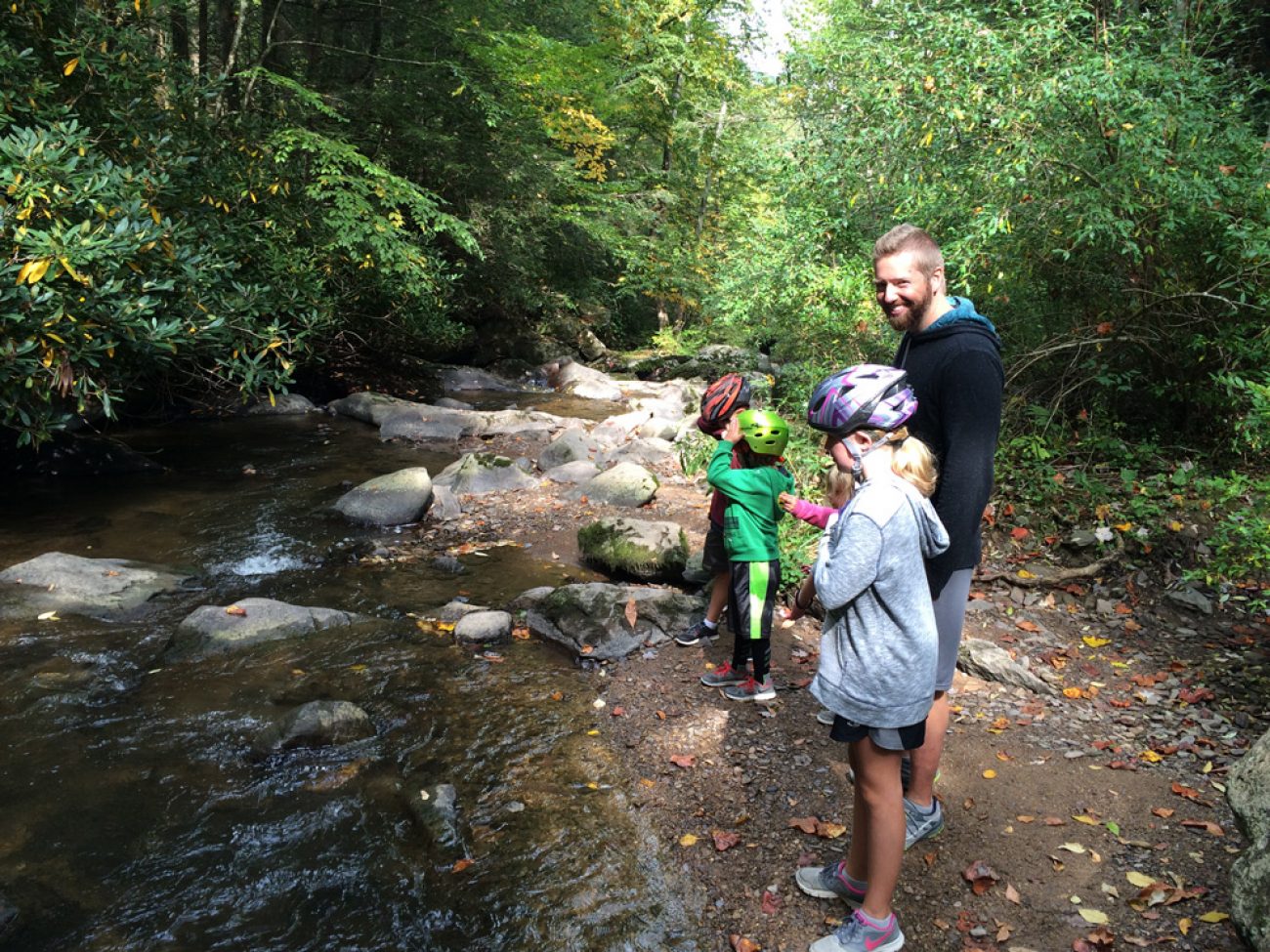 We stopped for lunch at a little cafe around the 10 mile mark. I just was so proud of the kids for riding the whole 17 miles without complaining. They are rockstars and Jax still talks about the time he rode 17 miles on his own bike! I love seeing how proud they are of themselves for accomplishing big goals. Keep in mind, Jax had only learned how to ride his bike about 3-4 weeks before this ride. I cannot wait to go back and do the whole 34 miles one day.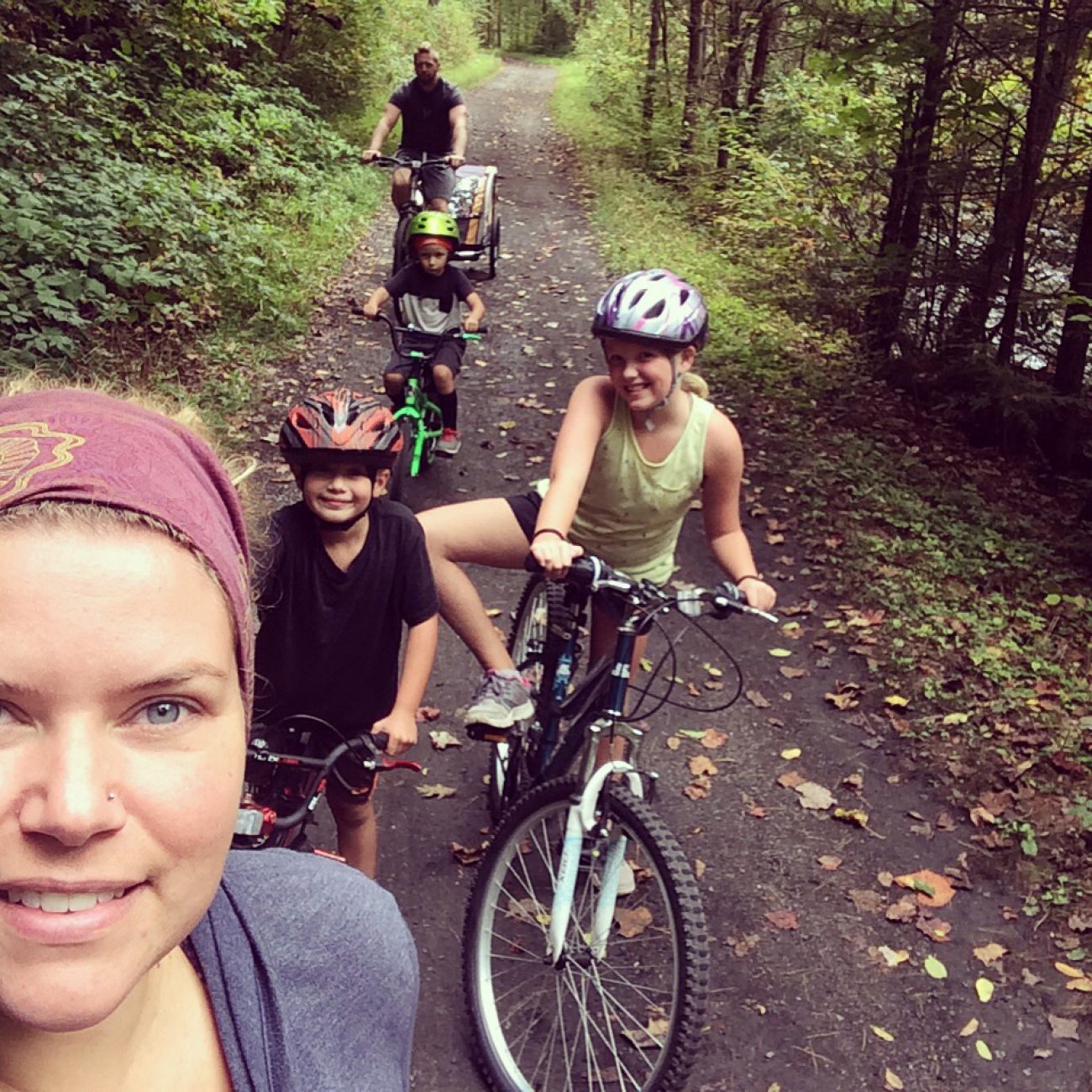 Next time we ride it we will wait until the leaves are changing in the fall. Such a beautiful area. We strongly suggest that if you're in Virginia you make a stop in Abingdon (or Bristol) and bike the Virginia Creeper Trail.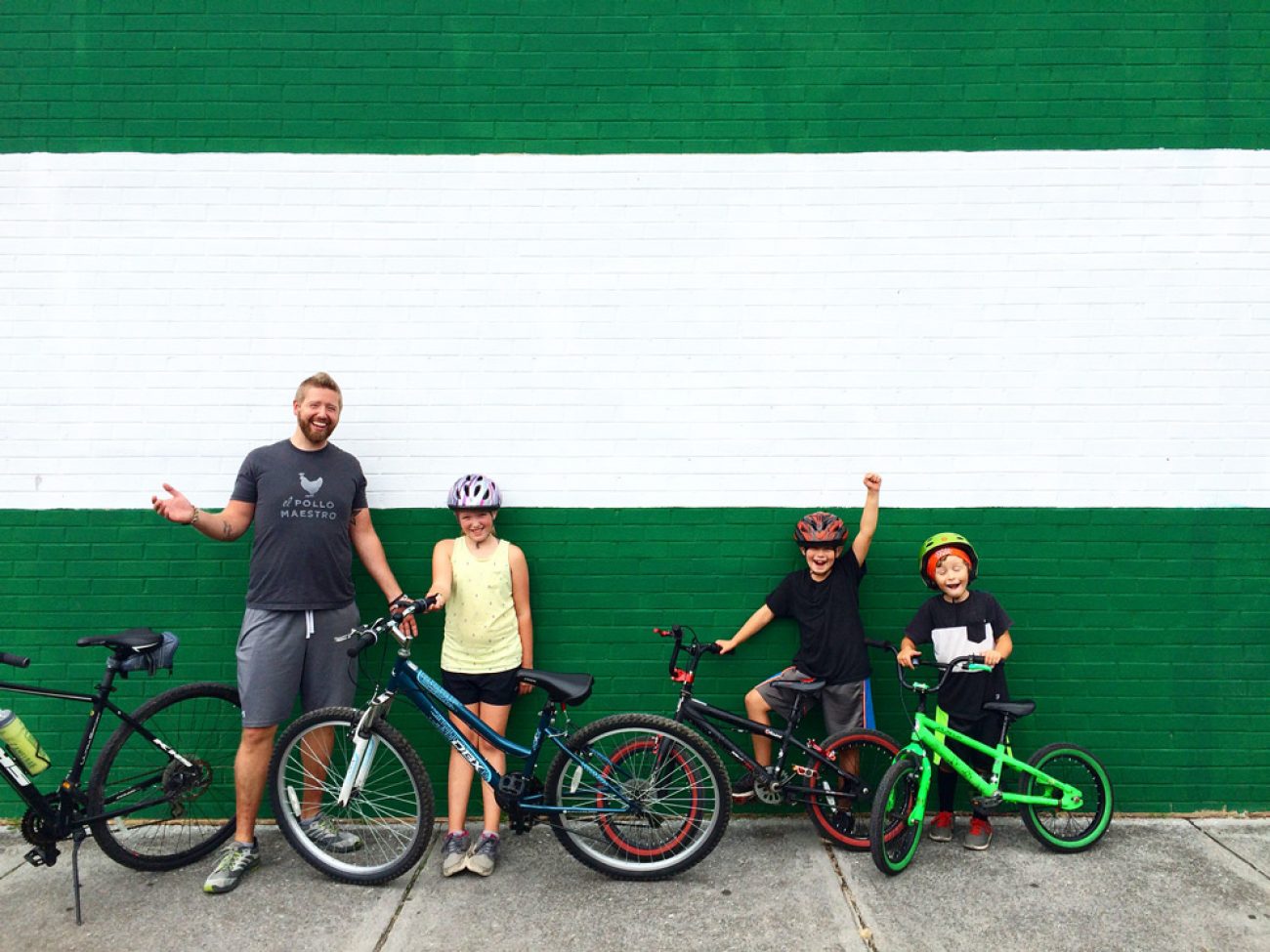 We made it! (Ada was a little tired)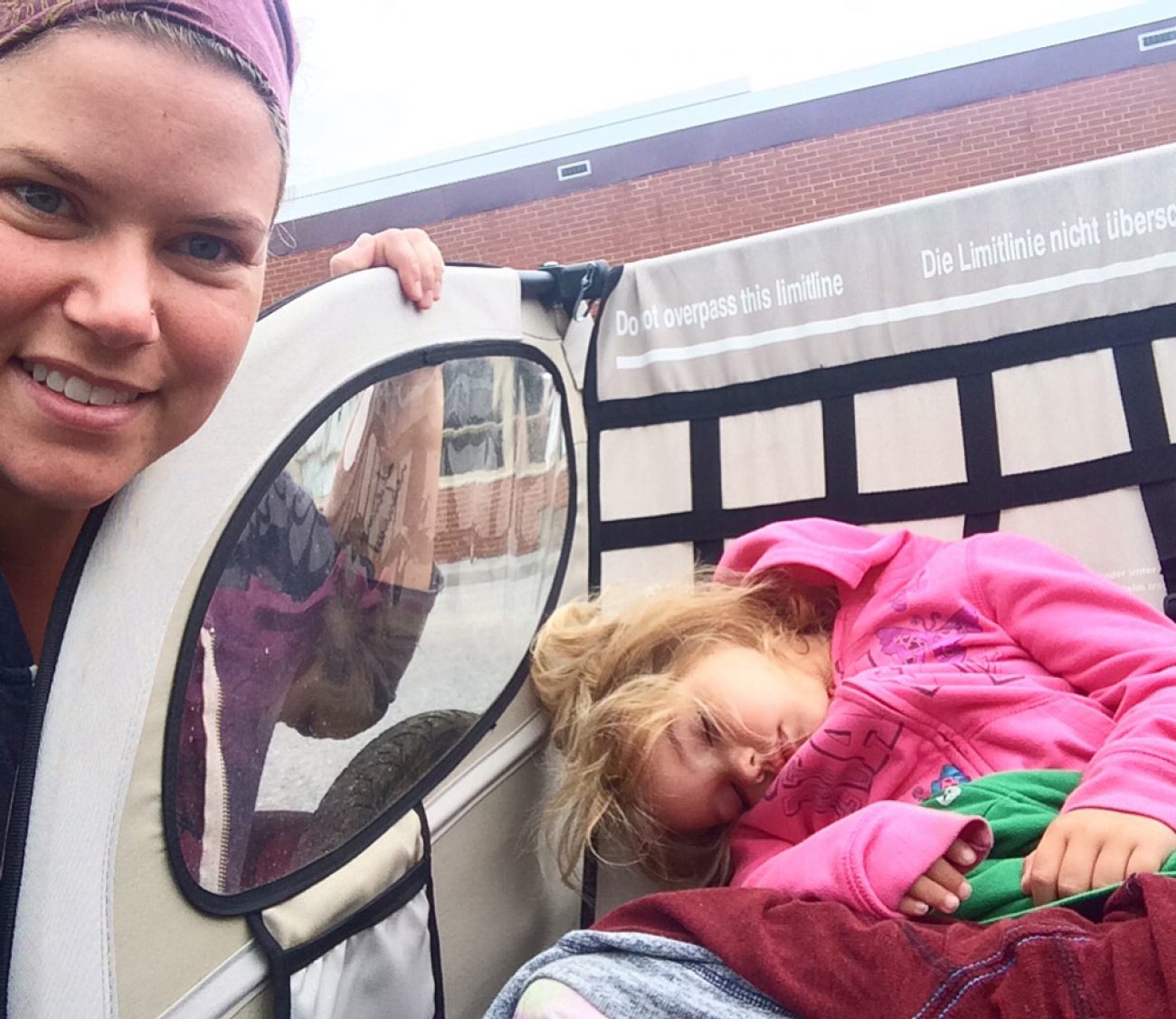 We got back to our trailer, after the ride, around 3:00. The plan was for Jonathan to work a few hours and then we would pack up and leave in the morning to head back to Knoxville, Tennessee. But after riding all day he just couldn't focus on anything. Then we thought, let's just leave tonight! That way we could be in Knoxville and Jonathan would have a full day to work tomorrow instead of wasting half a day driving. The decision was quick and we were packed up and ready to go in under 2 hours!
Knoxville, here we come!
Become a Tiny Shiny Homie!
Subscribe to our patreon-style community & help support our family so we can keep making things for you! Get early access to videos, special behind-the-scenes updates, curated music playlists, & goodies like exclusive stickers and name drops in our videos.
Signup & Become a Homie
Apparel
Grab a fun, comfy t-shirt & help support our family.
comments powered by

Disqus