Thousand Trails: Sturbridge, Massachusetts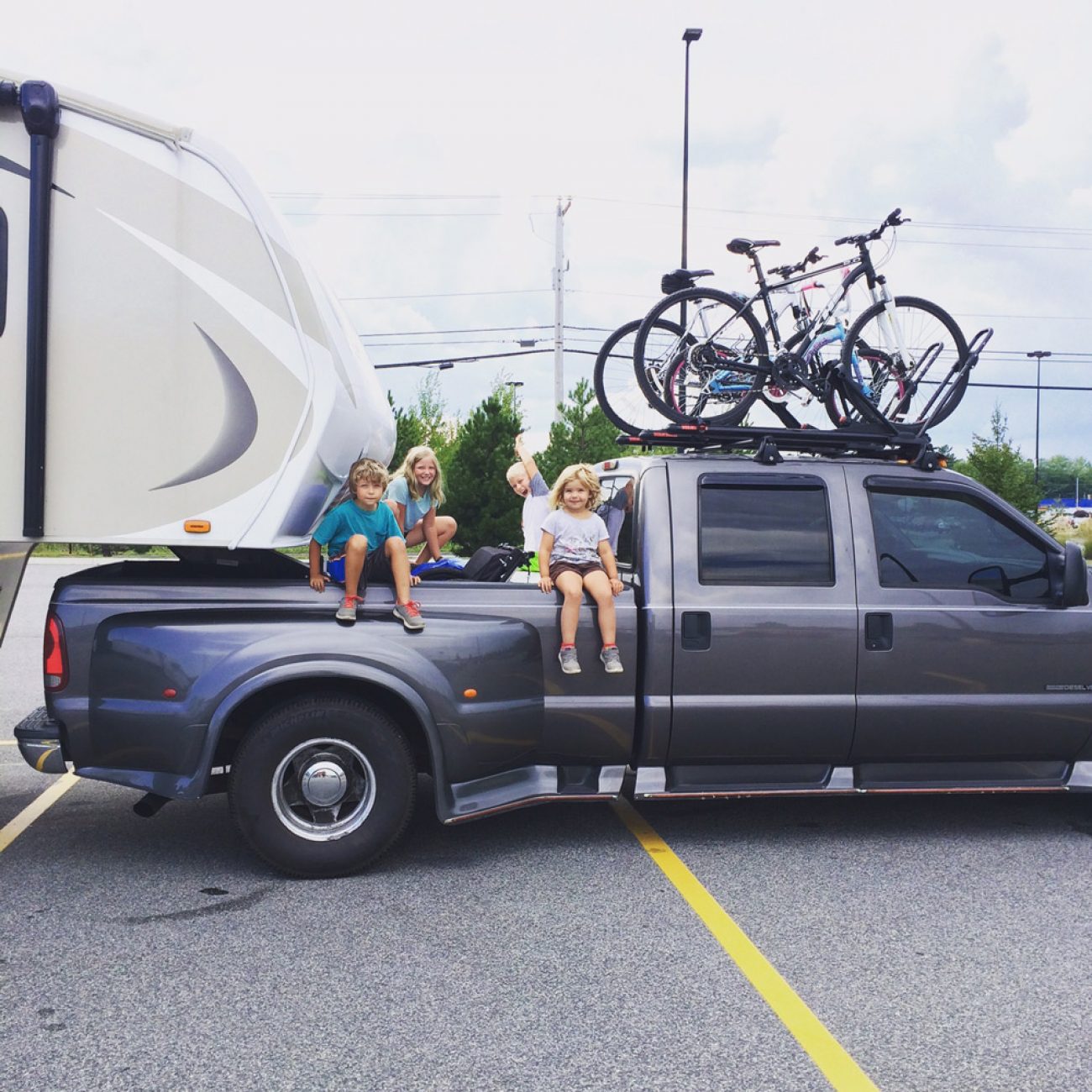 When we left beautiful Acadia (sniff, sniff) we had a long drive to get to Sturbridge, MA so we decided to overnight about half-way. Just so happens that there was a Cabela's about at our half-way mark. I was so excited because I had heard of people overnighting at Cabelas and how great it is. Well, I don't know what all the hype is about. We went in, looked around and collectively said, 'Ok, now where is REI??' 
We are just not into hunting, and we are not big fishermen so... yeah, send us to REI anyday and we could spend HOURS in that amazing store. Just don't make us go to Cabela's or Gander Mountain or Bass Pro Shoppe.
However, it was a free overnight so we tried our best not to complain about how HOT it was (no hook ups and no generator) and we tried not to complain that everything in walking distance was already closed. We tried, we really did. :)
Morning came and we were so ready to get out of there and on our way to Sturbridge. At least we knew we would have air conditioning when we got there. So, on we go and we finally make it there...and as soon as we get to the gate to register, we see what we like to refer to as 'the RV Sandwich'. SO MANY rigs and they are litterally right next to each other. I should have got a picture (I will at our next one). Luckily, we didn't have to be in the sandwich lane and we got a sweet spot up on a hill with no one next to us and the kids had a sweet area to hang hammocks and play.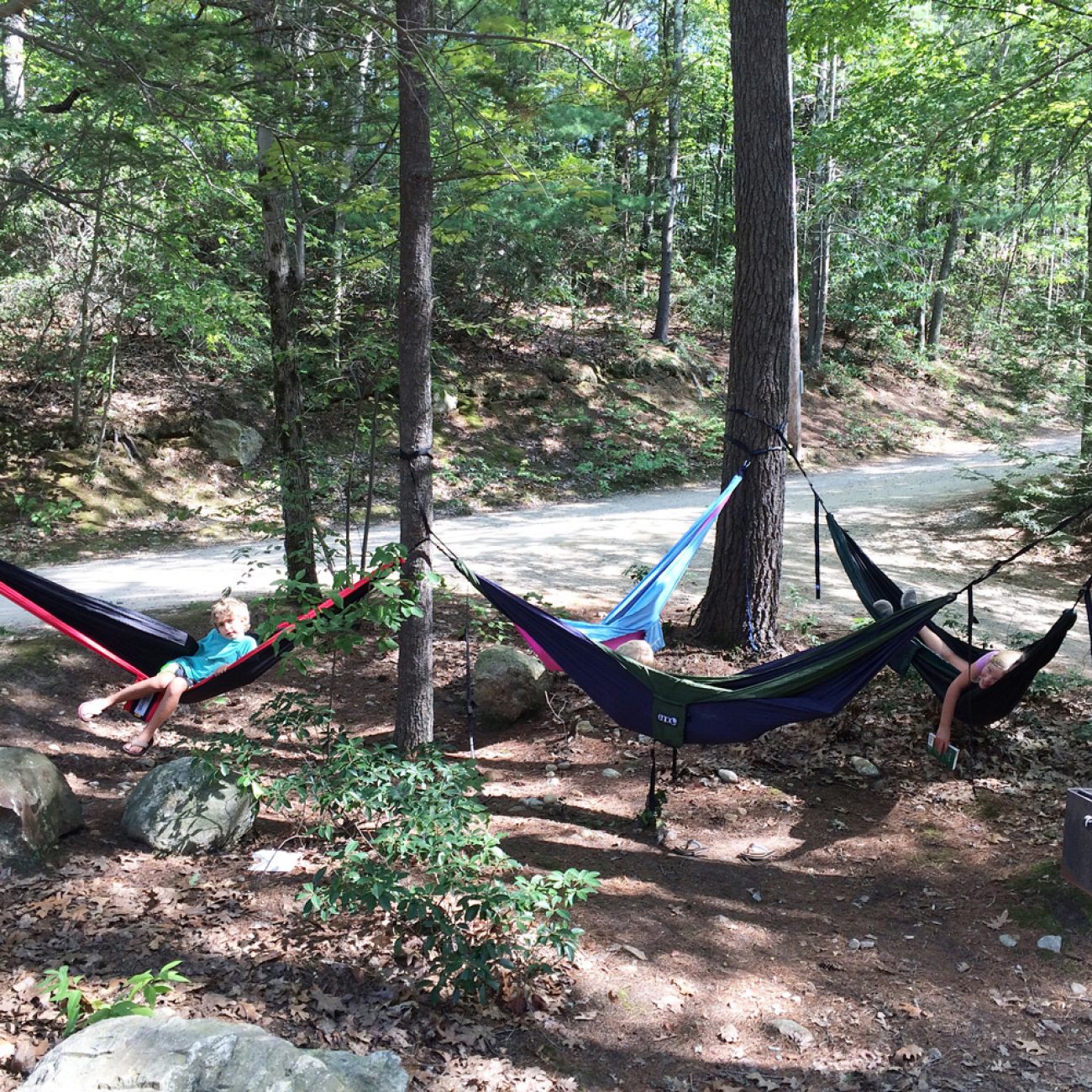 The only down side was that we were going to be stuck there for 2 weeks without full hook-ups. They said, oh, its no problem. We will come on Monday and Thursday and pump your tanks in our honey wagon. Well, we are a family of 6 and our tanks get full pretty quick. We figured, we'll just make it work for these 2 weeks - after all, it's our first 2 weeks free since signing up with Thousand Trails. Let's just deal with it.
It was a pretty quiet two weeks. We didn't do much (trying to save $ for NYC), but we arrived on a Sunday and Ada's birthday was the following day! We had told the kids not to tell her that her birthday was so close so no one said anything. I can't believe they were able to do that. We thought it would be so fun to just have our house decorated and her wake up and realize that TODAY IS HER BIRTHDAY! So, the night before we managed to get to Target and put some new My Little Poney pajamas in the cart without her seeing them. We did laundry that night...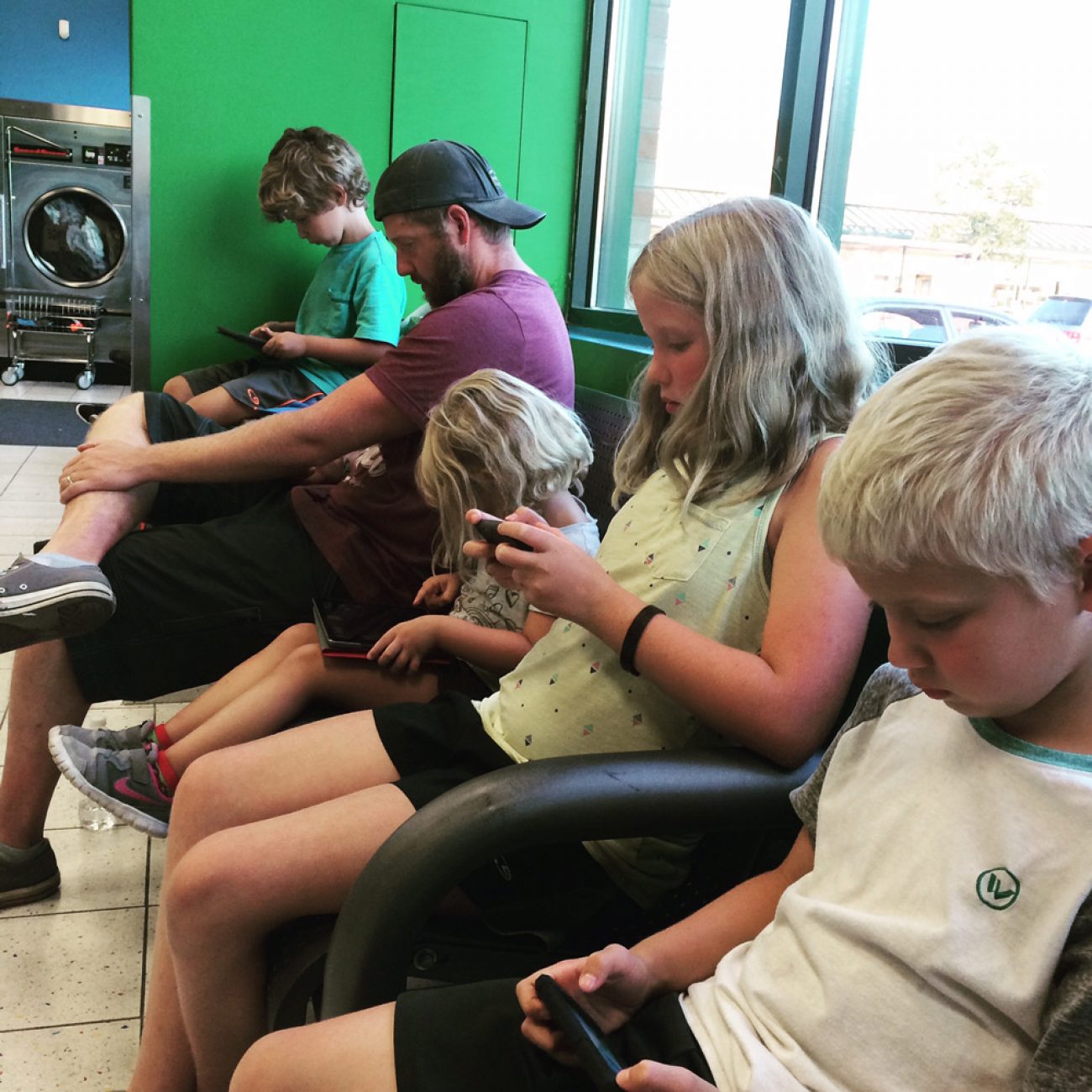 (laundry still sucks when you travel full time) and I was able to put her new pajamas on her after she had fallen asleep! She never woke up, how do kids do that?
We decorated with pink streamers that night and in the morning I got up early to make some donuts. (her request weeks before). That poor girl woke up in the morning, came to sit on the couch and just looked around so confused and half awake. I said, 'Ada!! It's your birthday today!! HAPPY BIRTHDAY!!' She didn't say anything. I don't think she belived me at first. Once she woke up she was a bit more excited, then she looked at her clothes and was even more confused. I told her I put her new pajamas on her when she was asleep! She couldn't believe it. Ha!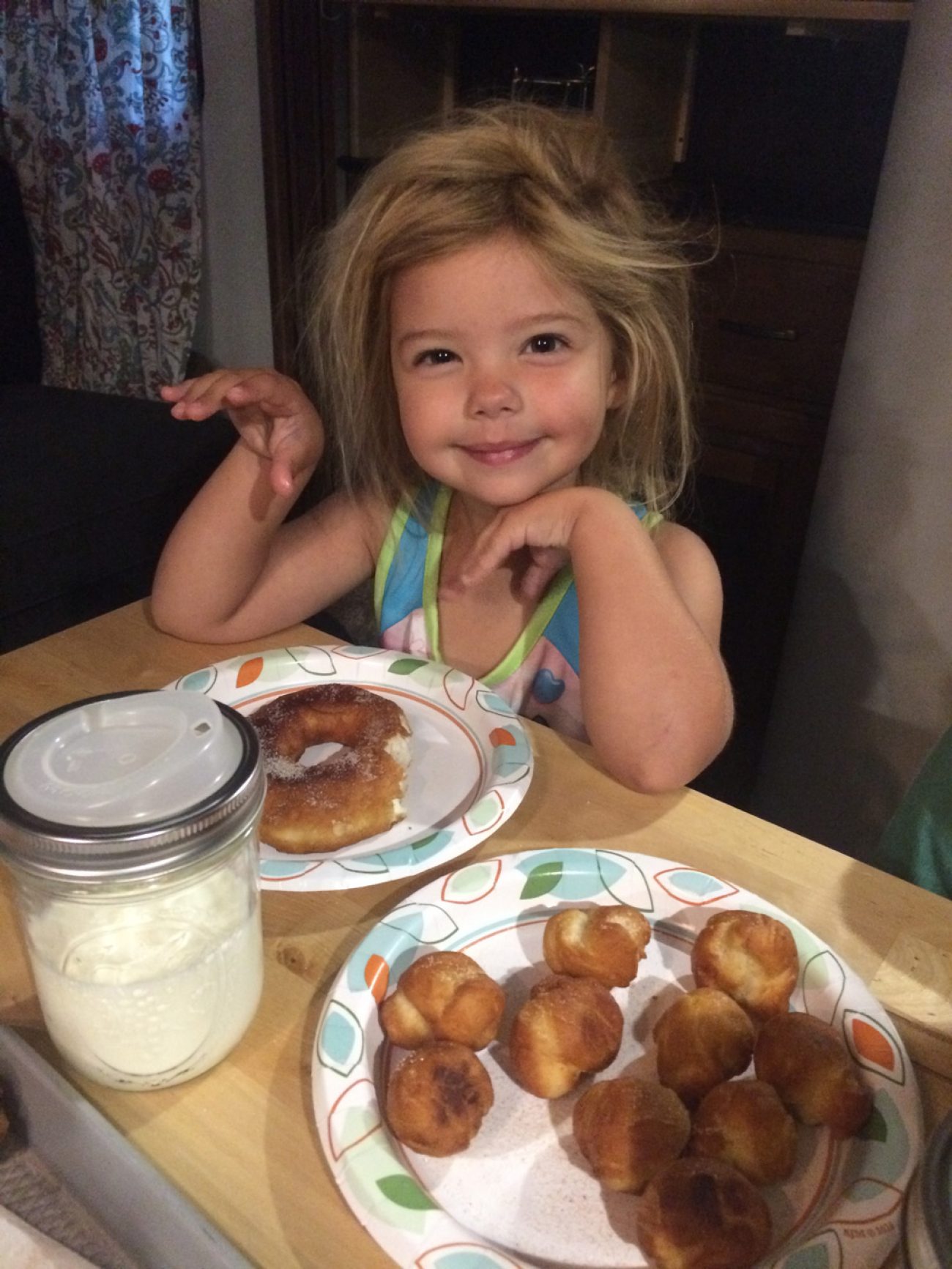 After breakfast and once the kids showed Ada all the cards they had made for her...(sniff)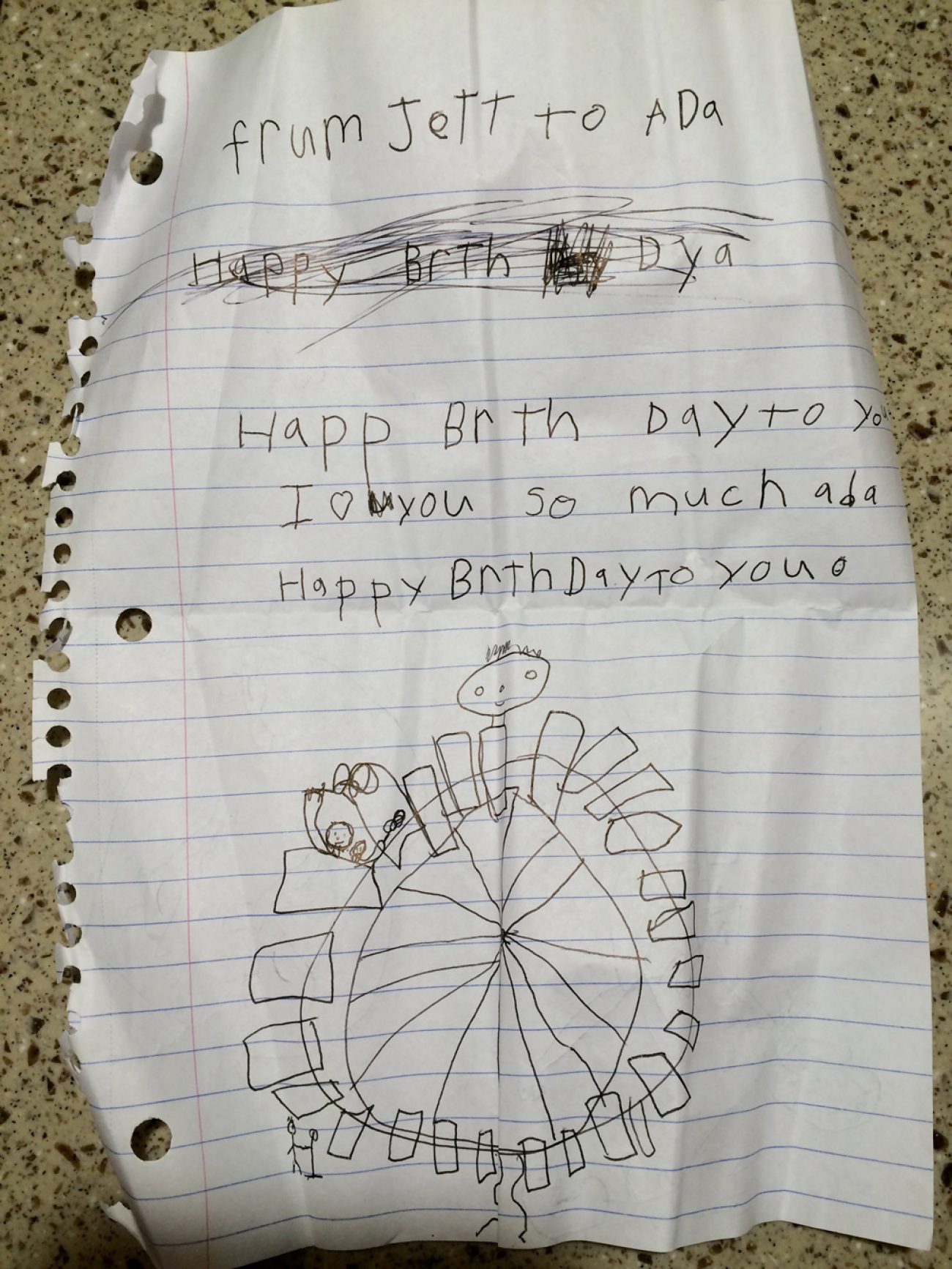 I told her that today was her special day and that her and I were going to go find a Ferris Wheel for her to ride! She had been begging for 4 months to ride on a ferris wheel! Luckily, there was a place just about and hour and a half away and they had one. She and I made the drive, braved the 95+ degree weather and rode that ferris wheel.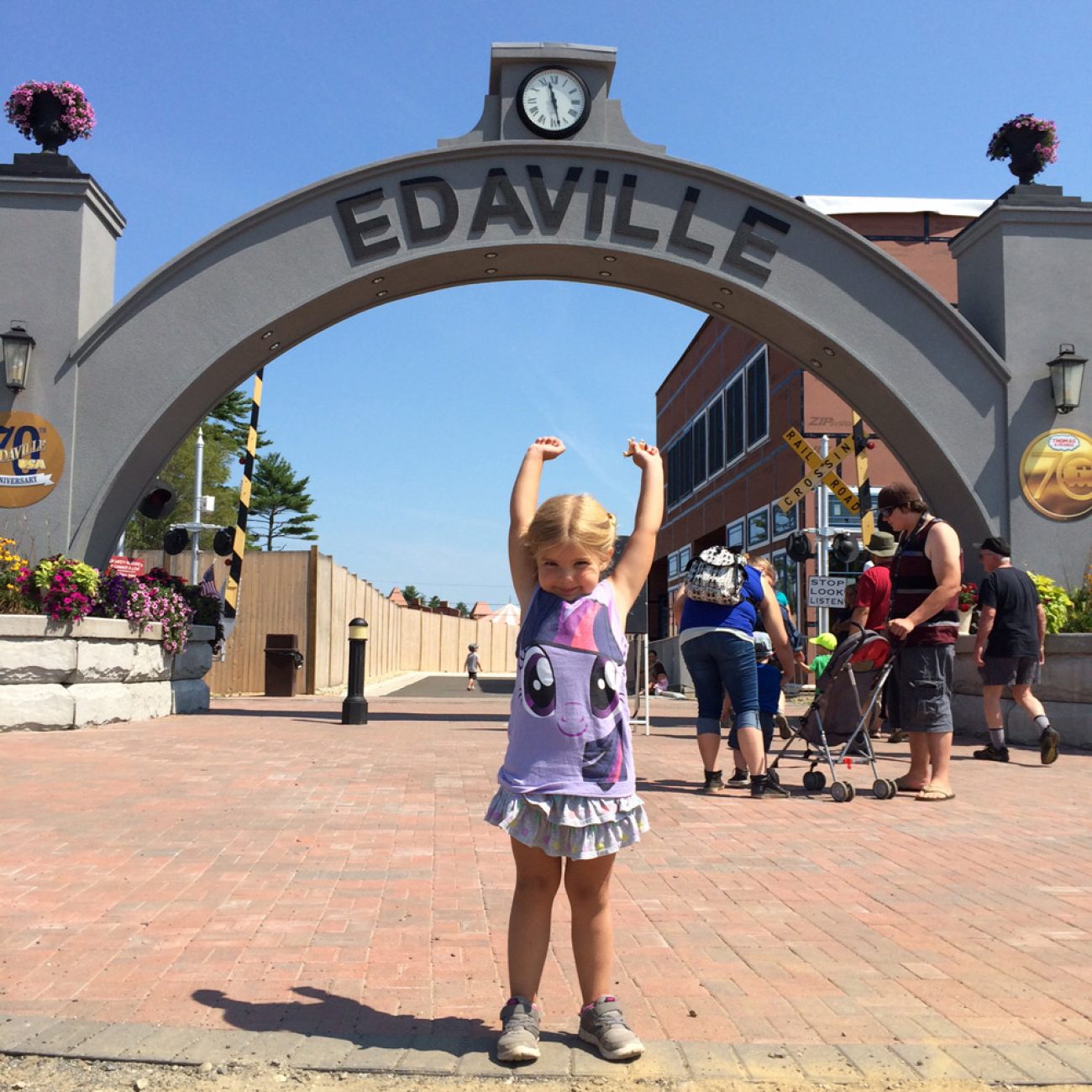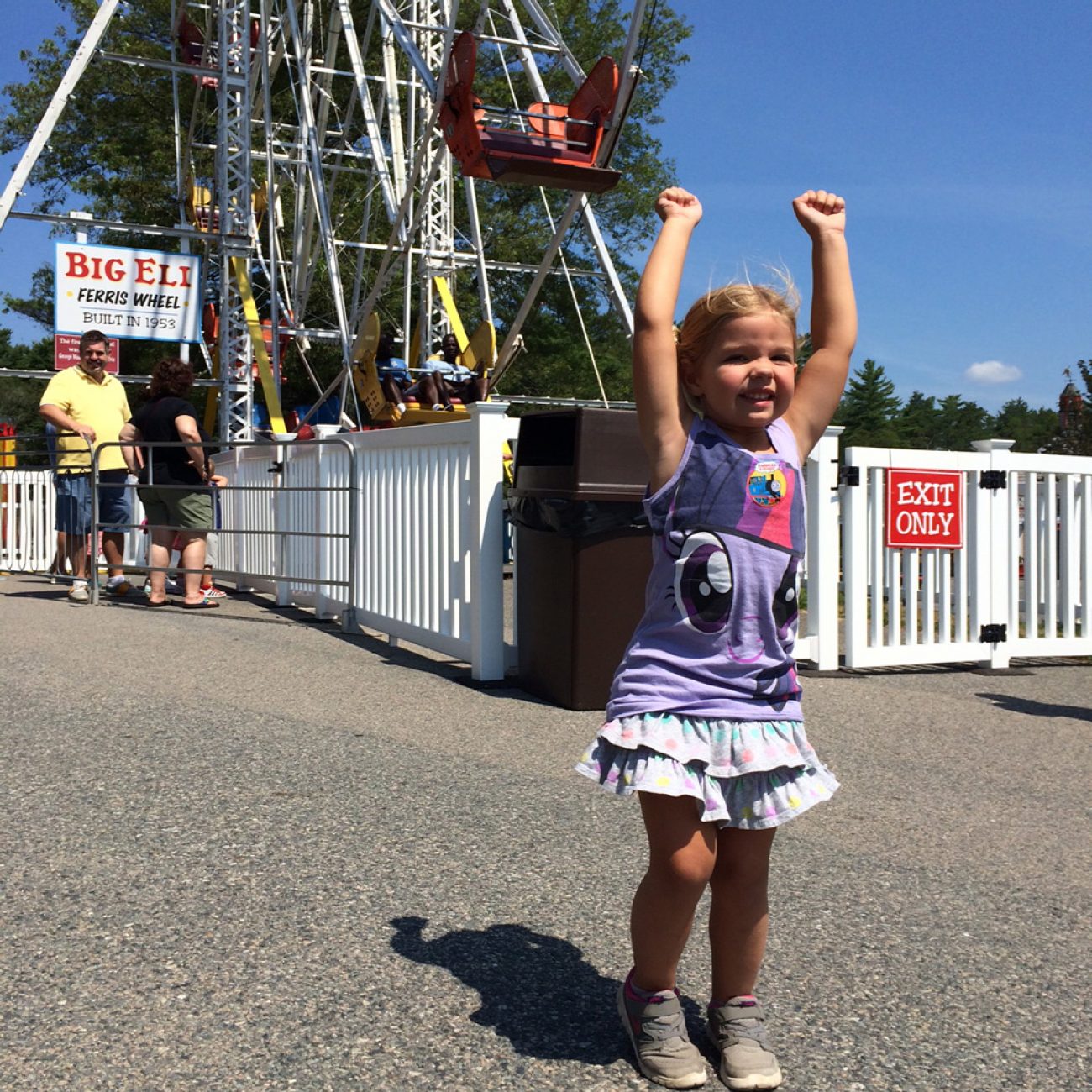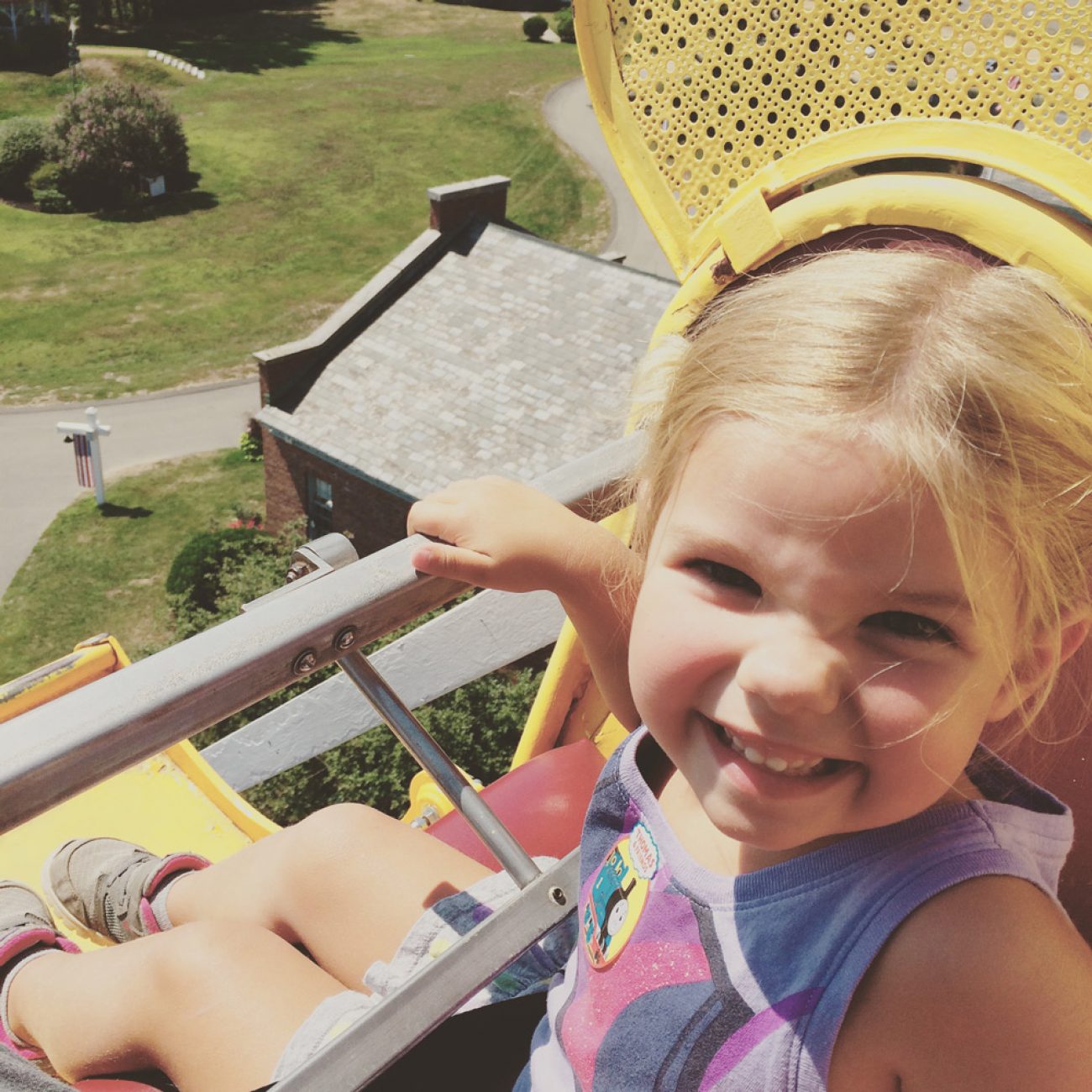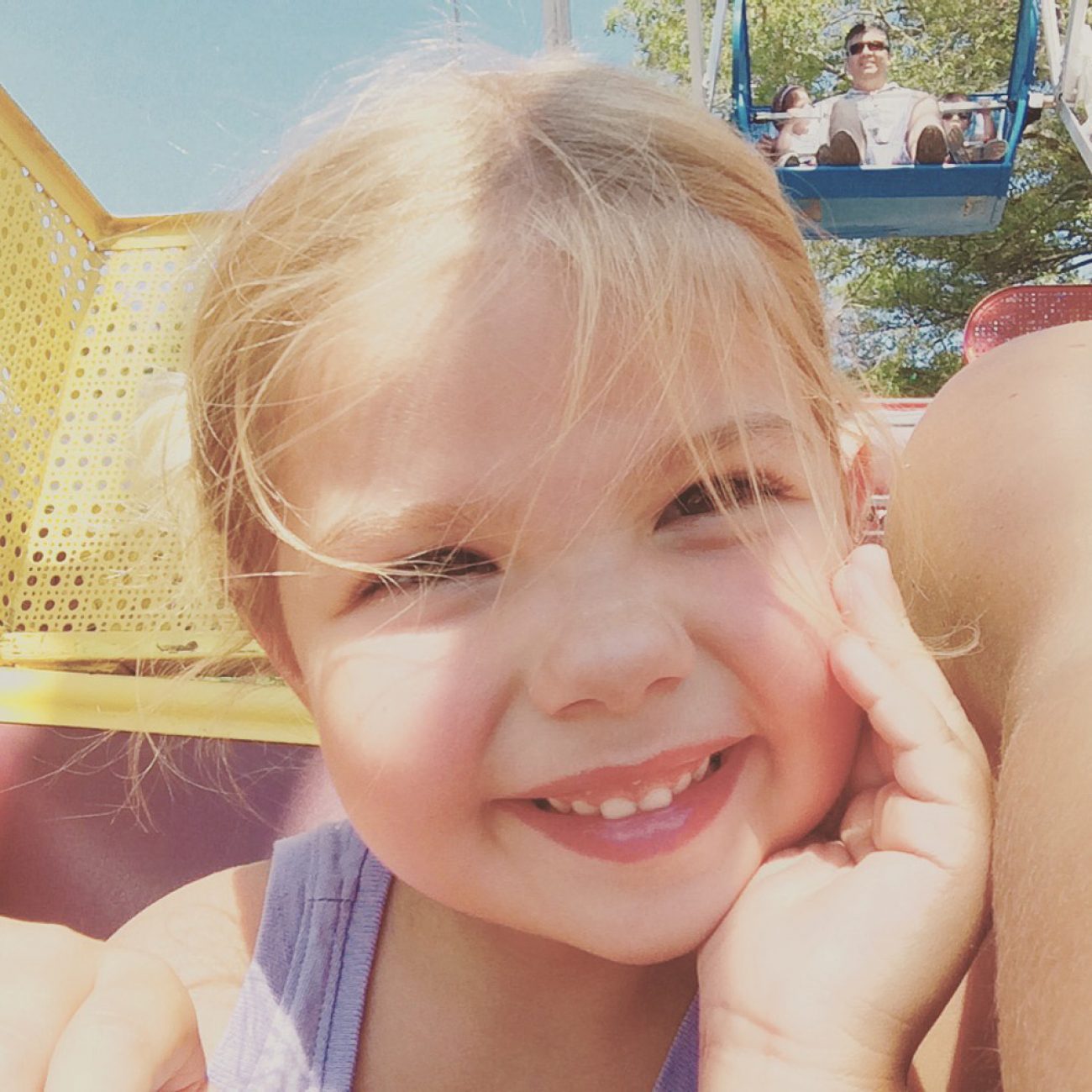 Now, let me tell you, I should have thought this through more. See, going in circles just makes me want to hurl. I can't even watch a carousel without getting dizzy and nauseous. So, when she saw all the other rides (all of which go in circles) when we were at the top of the ferris wheel, she just HAD to ride them!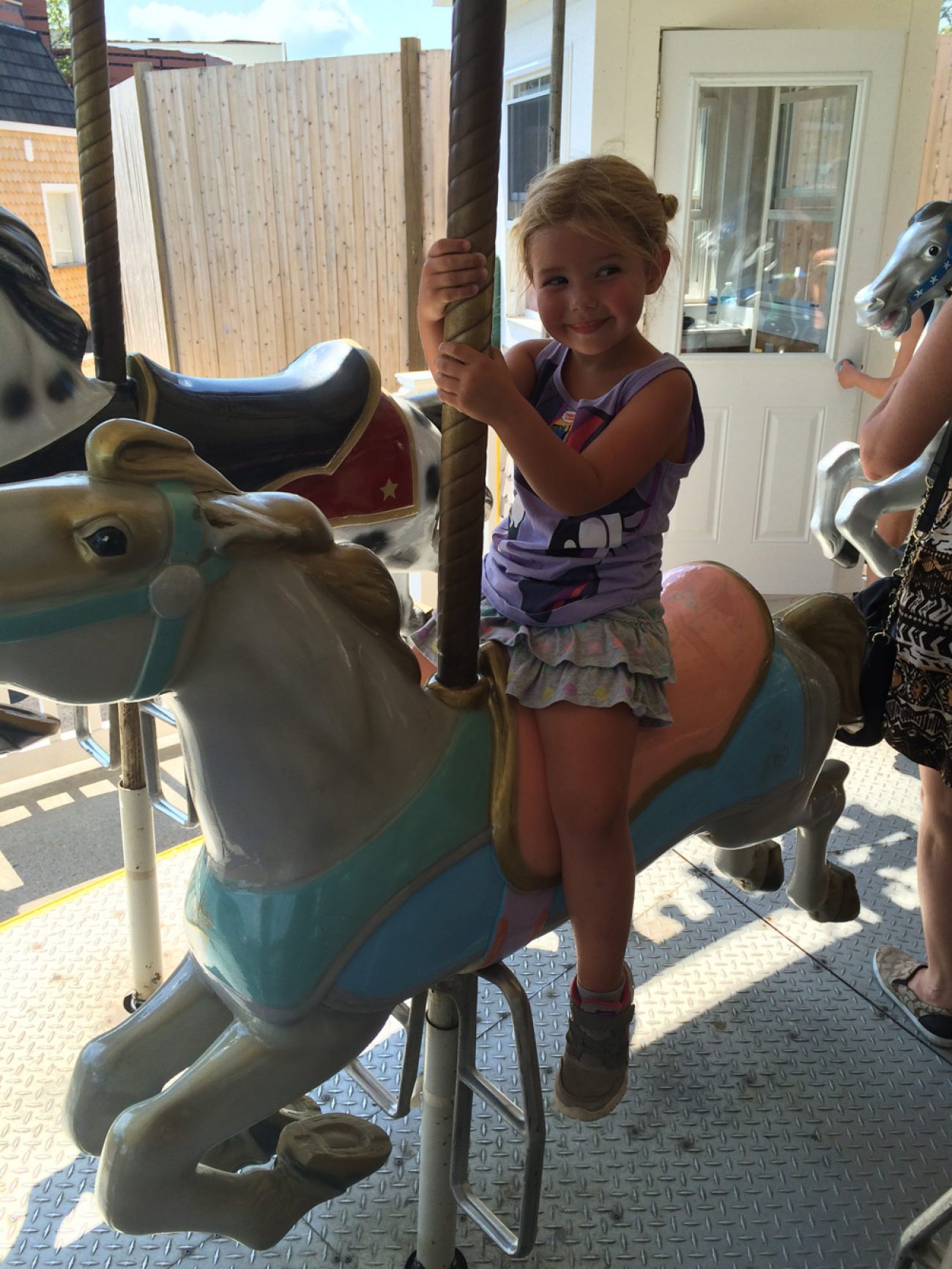 I should have had Jonathan go with her to this birthday event. But, I was brave. I said yes! We rode several rides, she rode several little kid rides by herself and she never took this huge smile off of her face the whole time we were there. Even when we tried to get cotton candy and they didn't have any, she said 'that's ok' and she still was smiling and looking for more rides.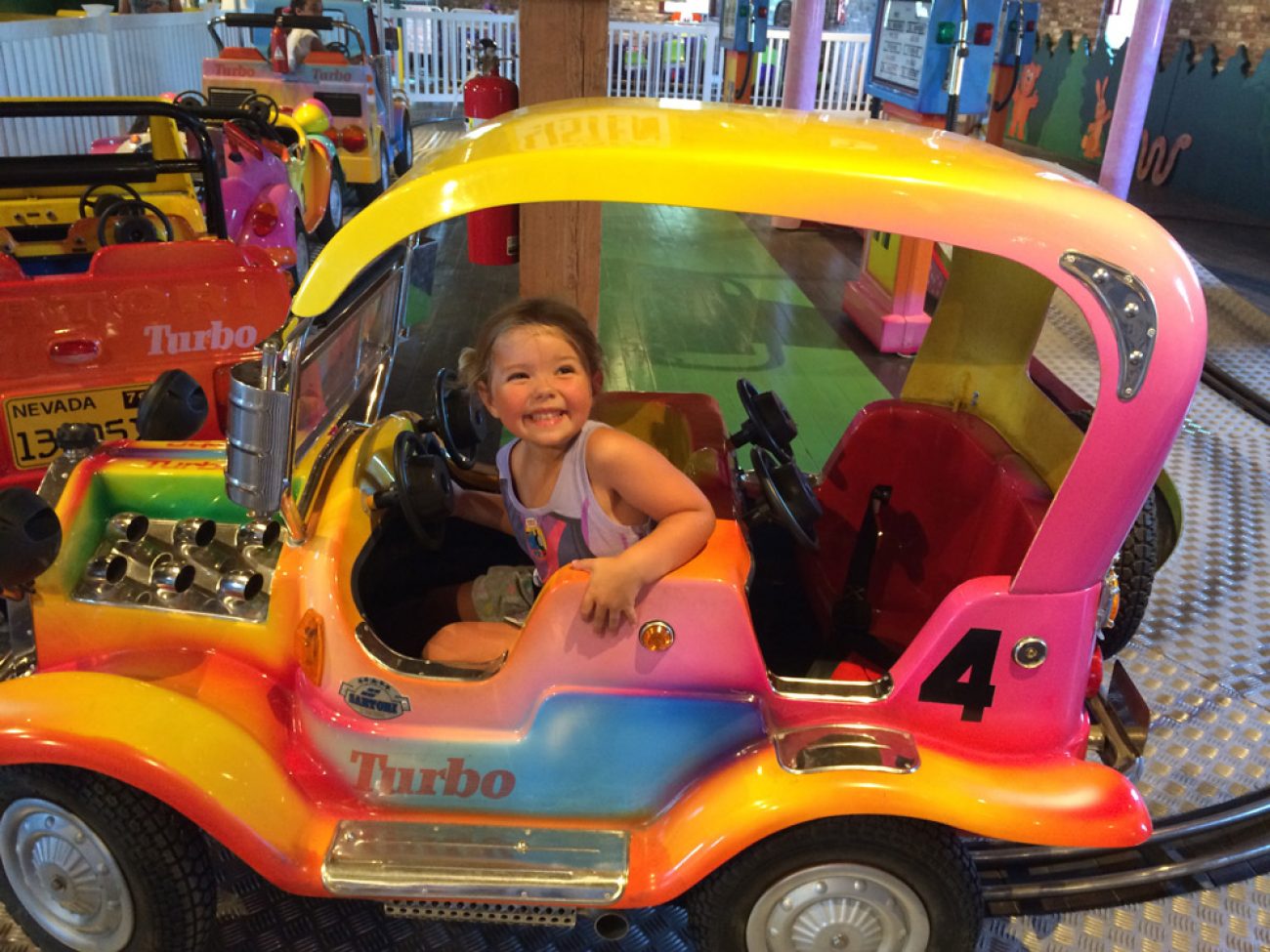 She had a blast for her 4th birthday this year. I was so glad to get to spend some one on one time with her. Kids are so different when they are alone. I dont think she stopped talking the whole car ride to and from the amusement park. It was adorable and I hope I never forget this day I got to be with just her.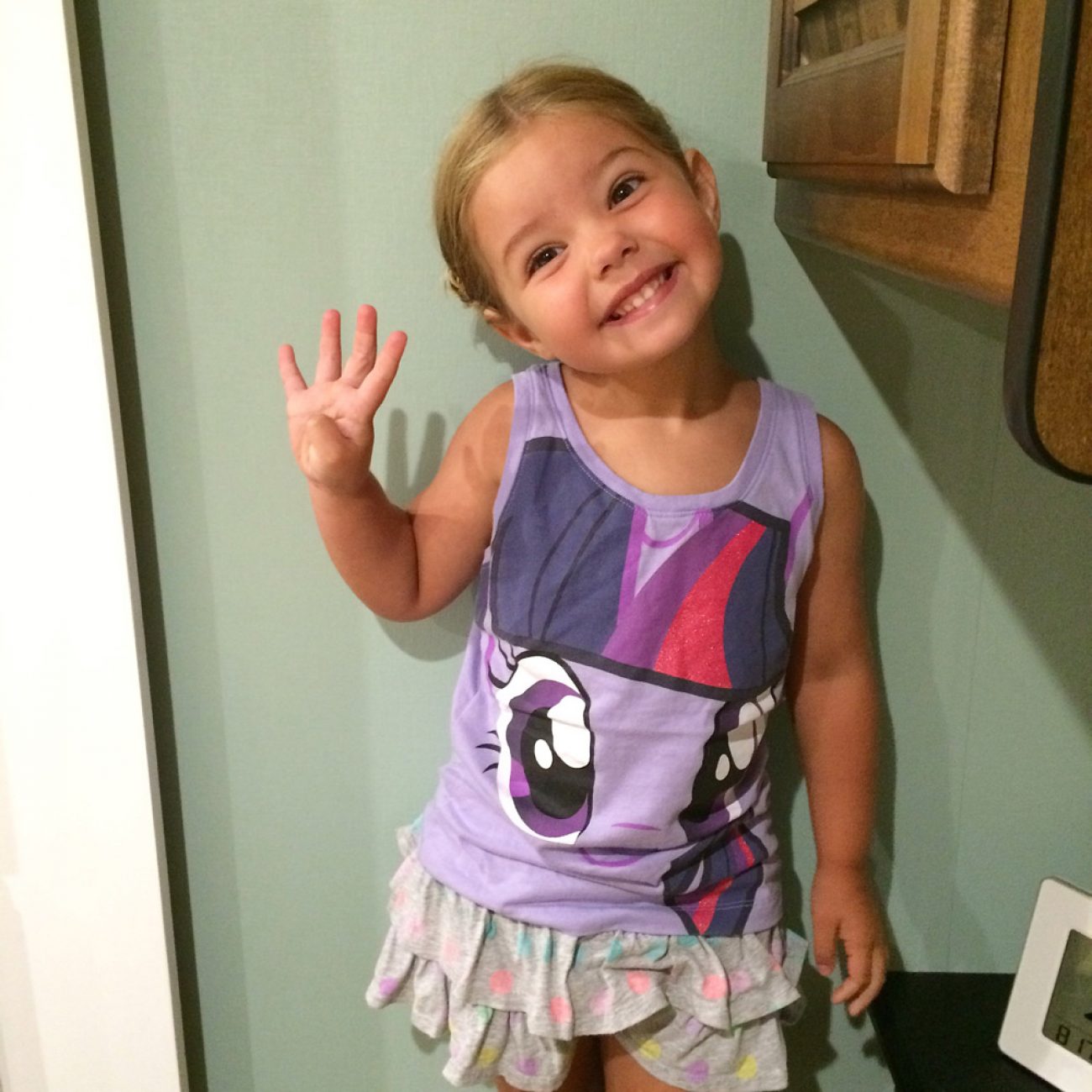 Of course when she saw Target on the way home we had to stop and get a special treat and let her pick out ONE toy. She's crazy about ponies and has had her eye on this one for quite some time.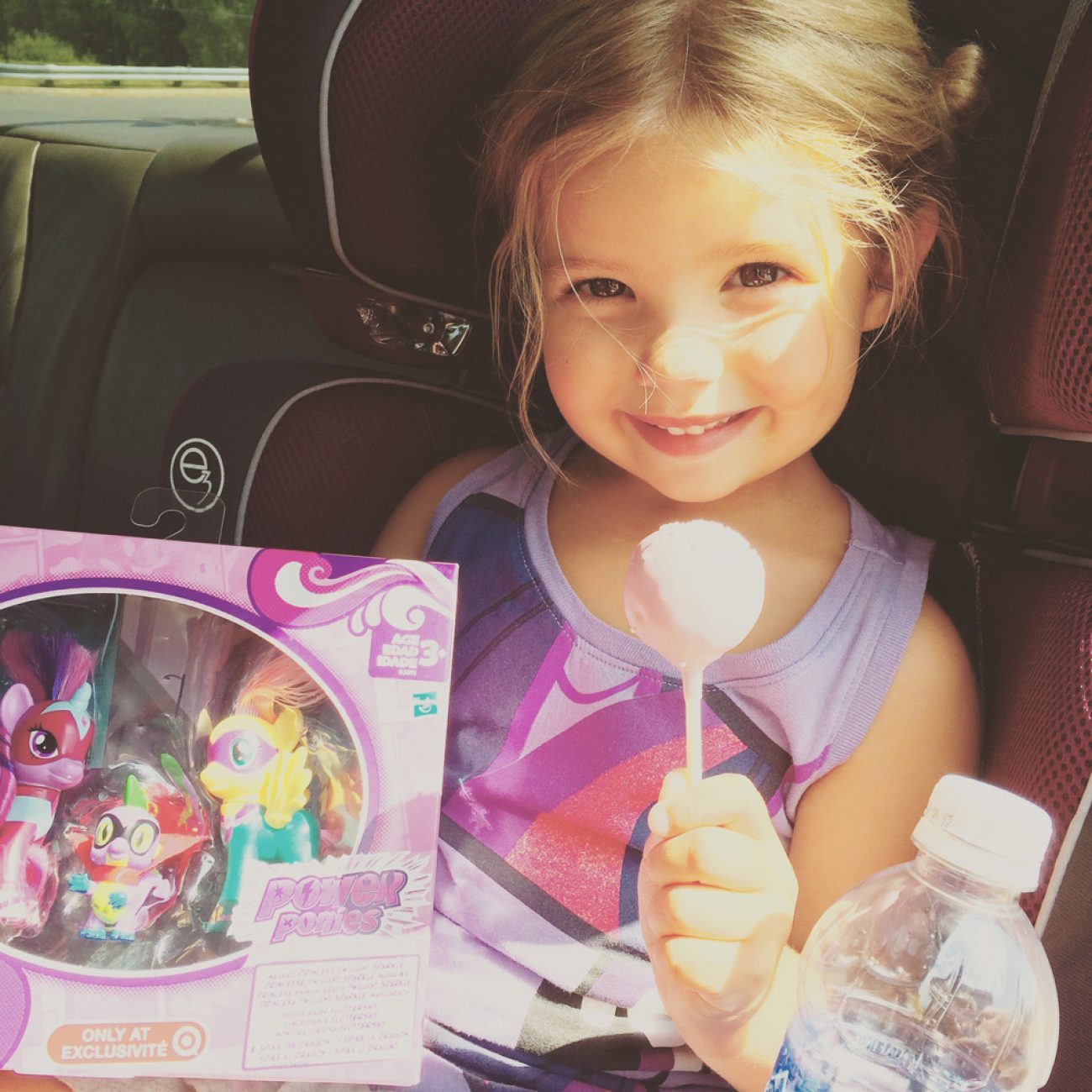 As to our time in Sturbridge, we were really trying to recover from spending so much money on the truck repairs so we opted just to stay close to our site and not venture out much in those 2 weeks. We wanted to use the down time to refocus and really look at what we are doing. This was the first time that we really felt like this is our new normal. It's hard to not always feel like you're just on vacation. We aren't on vacation. We just move around a lot. Jon still works, kids still do school, I still cook and do laundry and take care of 'the things'. We are slowly getting back into getting up early (most days) to get some exercise in and to have some quiet time. We are trying to revamp our cooking/eating habits. It's so hard to eat healty all the time when you have new and exciting food to try out in different states and towns. Trying to get better about that though but I feel like we have a plan now. 
By the time the weekend came around, we were all itching to go do something FUN! We had stayed around our site all week, and we were ready to go on an adventure. We found a bike trail called Shining Sea Bikeway and it was only about 2 hours away. We loaded our bikes and packed some snacks and water and went out to find this place. It is in Falmouth, MA on Cape Cod.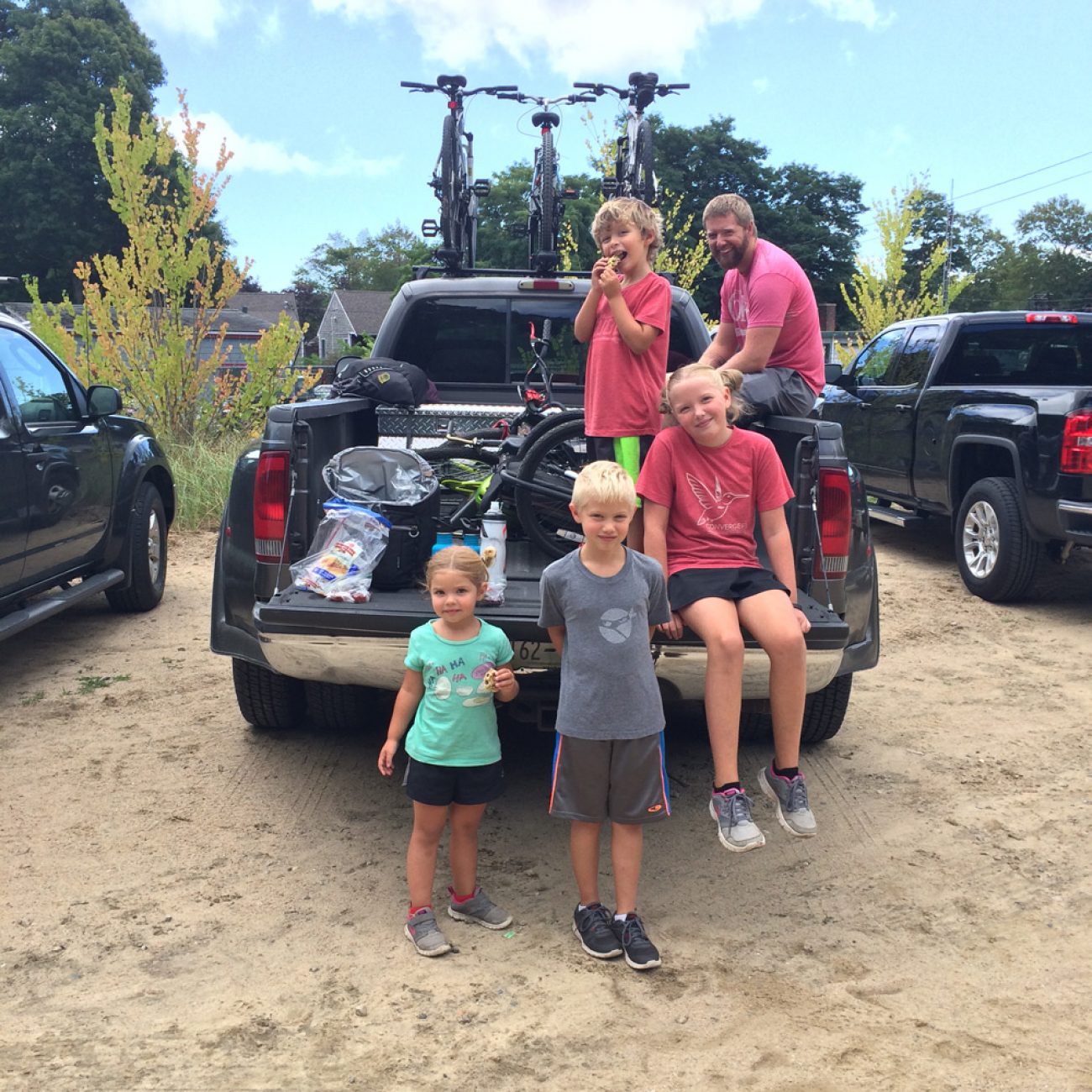 The path runs over 10 miles from Woods Hole Ferry Terminal all the way to Falmouth. We didn't bike the whole thing but we clocked in over 7 miles that day. It was SO hot but the trail rides along the coast so the views made up for it. I was hauling Ada in the trailer and Jonathan had Jax on the tag-along bike. Adali and Jett had no trouble keeping up. It was a mostly flat trail and again, the veiws.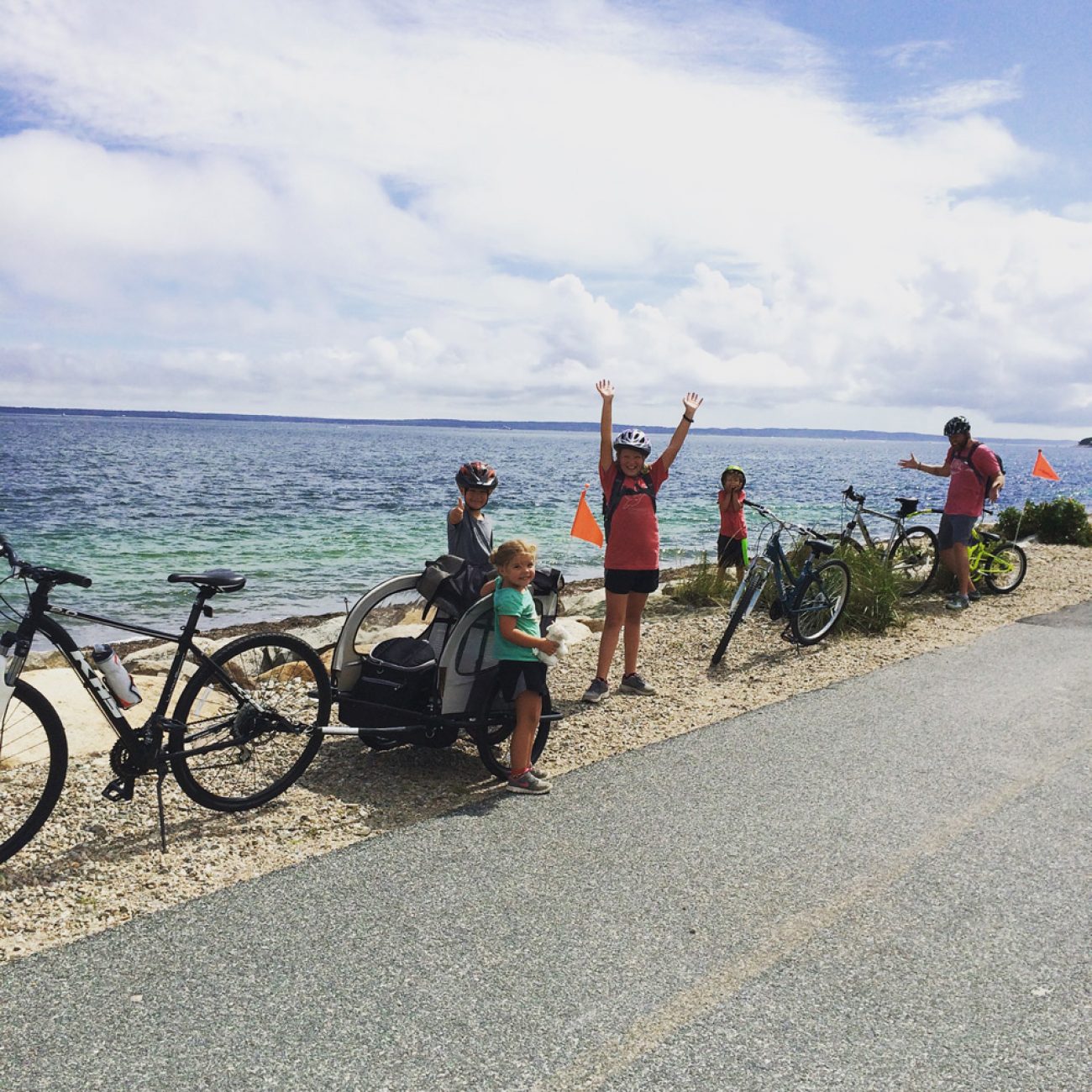 We had to stop and get up to the water. Also, Ada had to pee, so we took care of that in the ocean :) Glad I packed a washcloth!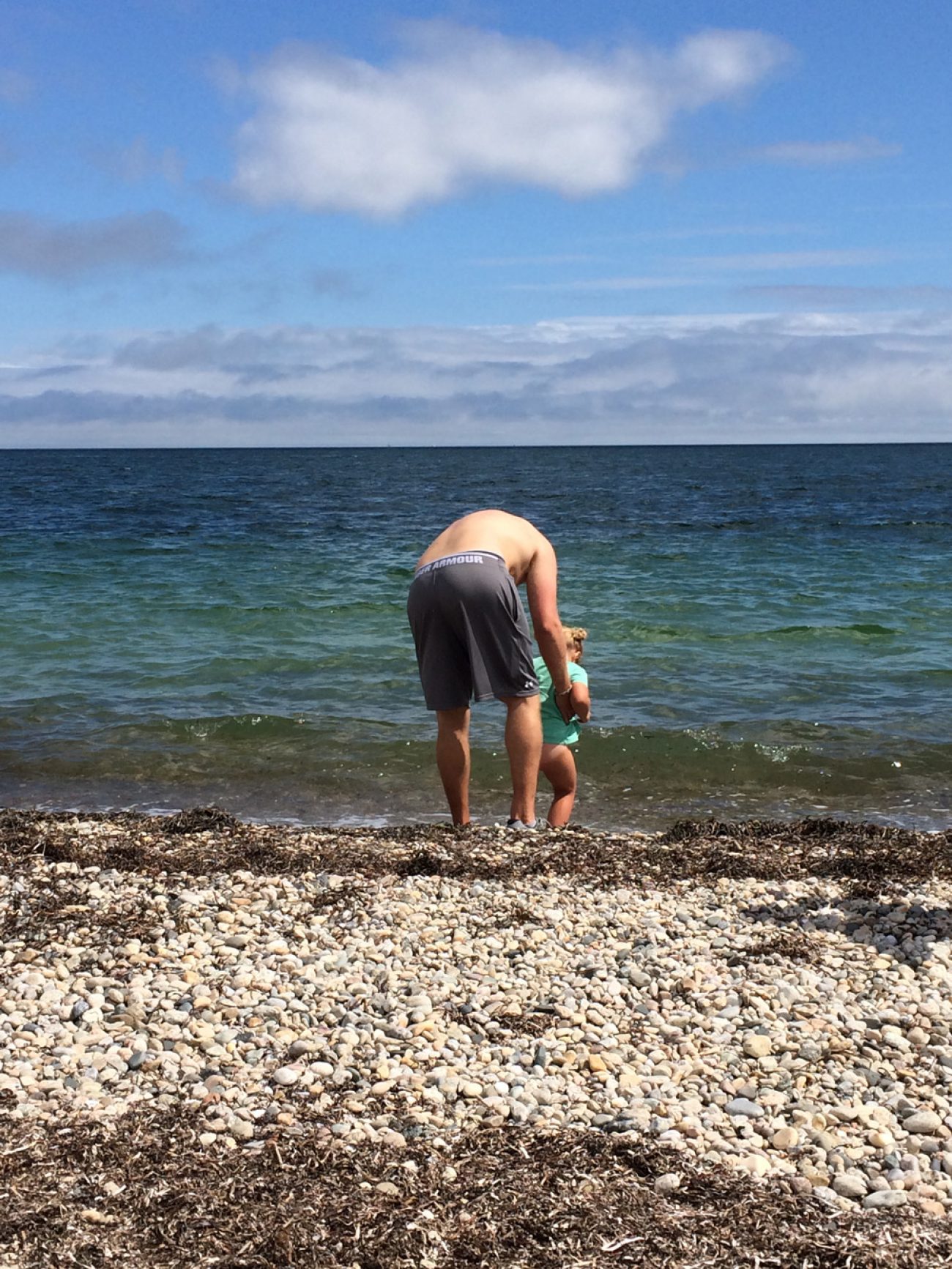 It was a great ride, we were so hot and, Praise the Lord,  the last 5-10 minutes it started to rain on us. Let me tell you, it was a very welcomed rain. It felt so amazing as we were finishing up our ride. I just stood out and soaked it all in while Jon and Adali loaded the bikes. It was a perfect ride and we were so glad we drove there to do it. We highly recommend this trail if you're in the area.
The rest of the week was quiet but productive until one morning  when Jon went outside to dump the tanks and noticed a puddle under the RV. Umm, water isn't suposed to be there. He looks up and sees the curvature of the underbelly and comes to get me! CRRRAAAP!! I knew that the underbelly HAD to be full of water. It was a steady drip from insulation and again, water shouldn't be coming out there. I got my drill and drilled a small hole in the under belly and sure enough, water came pouring out. I poked 3 more holes and it drained for around 4-5 hours! That's a whole lot of water.
I made lots of calls but we ended up making an appointment for a week later when we were going to be near Richmond, VA. We had to cancel some reservations but it wasn't too big of a deal to switch around somethings so that we could get an appointment. Shout out to Southern RV in Richmond, VA for their awesome customer service. The owner's son was able to get us in even though their service department was booked for at least 2 weeks out. We told them our situation and they did everything they could to help us out, so, THANK YOU SOUTHERN RV! (more on that issue in the next couple posts)
We were able to get most of the water out of the underbelly so we weren't carrying around a whole bunch of extra weight and then we were on our way to the next destination a few days later. Shew! 
Bright side is, we now know how to look for leaks in the underbelly....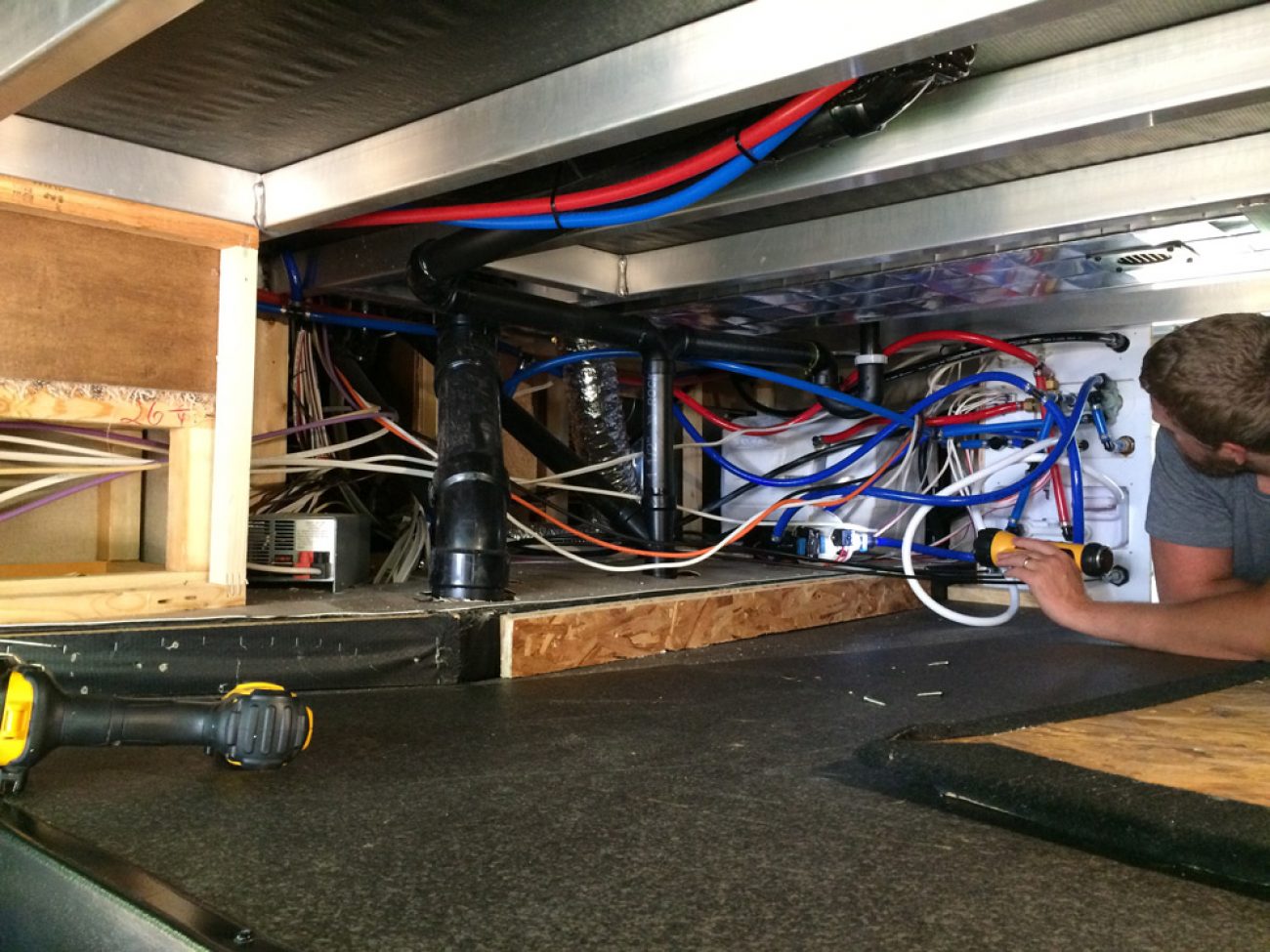 Now....NYC here we come!! Kid's are excited to see the city, as am I. I have NEVER been to NYC so, let's see what it's all about!
Become a Tiny Shiny Homie!
Subscribe to our patreon-style community & help support our family so we can keep making things for you! Get early access to videos, special behind-the-scenes updates, curated music playlists, & goodies like exclusive stickers and name drops in our videos.
Signup & Become a Homie
Apparel
Grab a fun, comfy t-shirt & help support our family.
comments powered by

Disqus