Willis, TX // Jenkin's Sunshine Farm in Montgomery, TX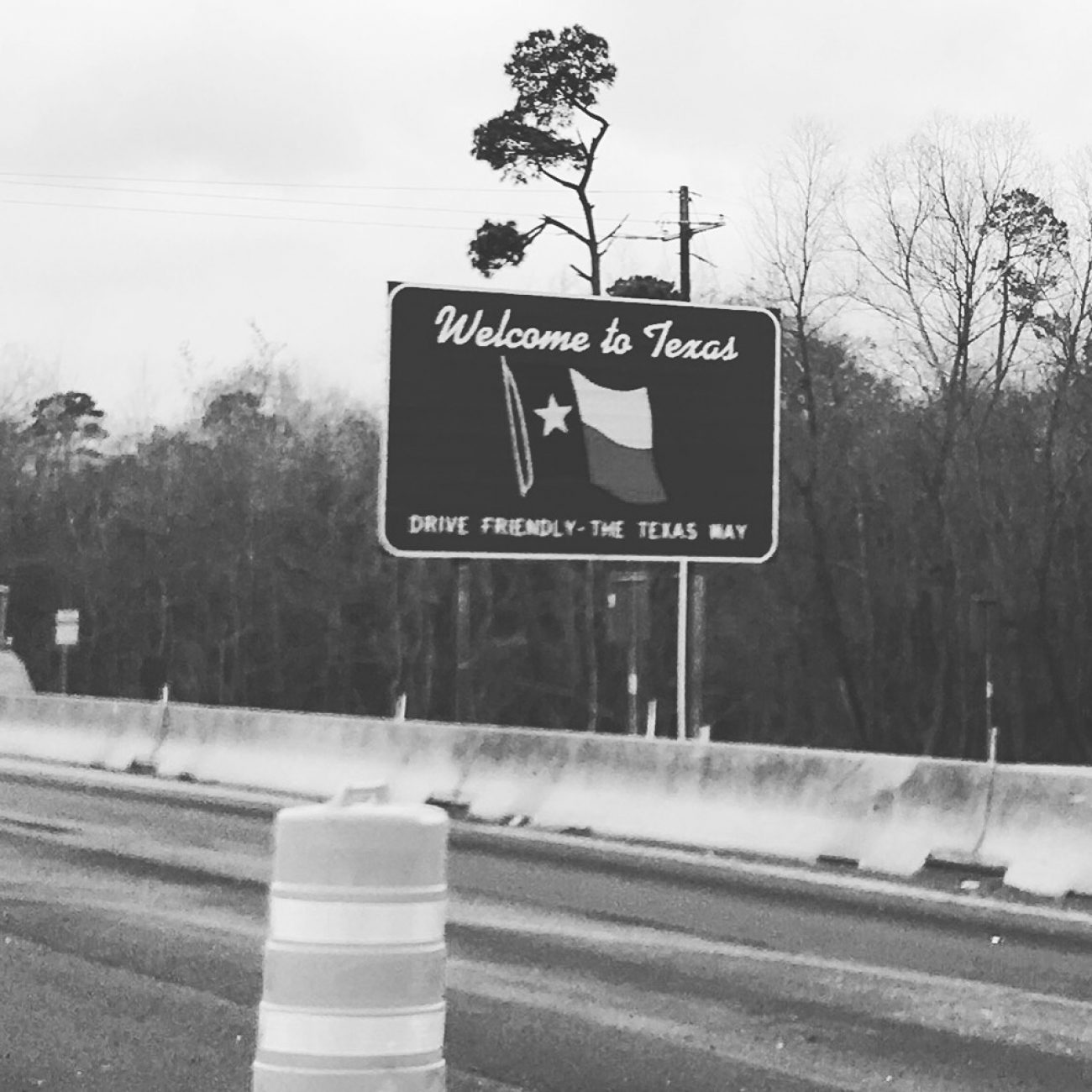 After our stay in NOLA we overnighted at a Harvest Host location in Layfette, LA.
We rolled in to Vermilionville and made it just in time to run into the store and grab some of their spice rub. We have already used it in our hamburgers and it's really good! They sell lots of cool things and is a really neat stop if you have some time to kill. The kids were a little apprehinsive about having an alligator sleeping in the pond behind us but it was a really cool place. You can check it out here.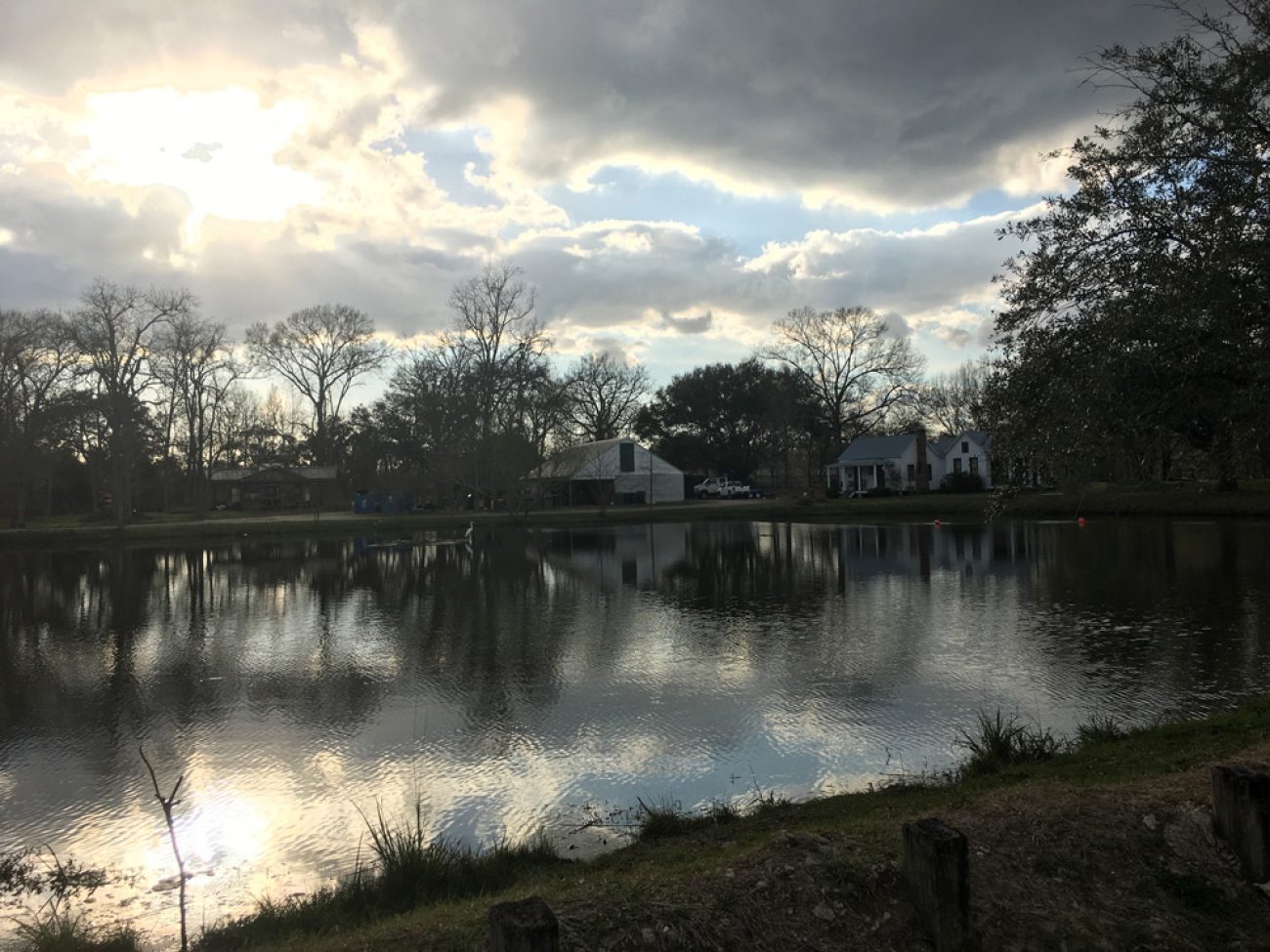 The next morning we finished our leg of our trip and made it to TEXAS!! We checked in to another Thousand Trails resort in Willis, TX! This was actually the nicest TT Parks we have been to so far. Although the sites are still very close and feels much like a subdivision (which is what we wanted to escape) the amnities are pretty nice and updated. It has potential, I'll put it that way. It does have a small pool and tiny hot tub (both of which were broken when we were there) and they have a laundry room with 3 washers and a few dryers but only one washer was working during our stay. I ended up driving to a laundromat to save time.
There isn't much to do in Willis, TX at all. We caught up on some school work and the blog. Kids had fun playing putt-putt at the Thousand Trails Park with Jonathan. I don't know what happened to me as a child at a putt-putt place, but I'd much rather shave my head then go play putt-putt. I don't know whats wrong with me but it makes me so angry. I just avoid it at all costs. Jonathan takes them and everyone is happy.
We were able to get in touch with a small family farm that wasn't too far from us. We have been wanting to visit a small farm and ask some questions and get Adali some insight as to how a farm is run. She has big plans to have a tiny farm with pygmy animals. 
This place was so cool. Jenkin's Sunshine Farm in Montgomery, TX is definitely a stop that I suggest you make if you're in the area.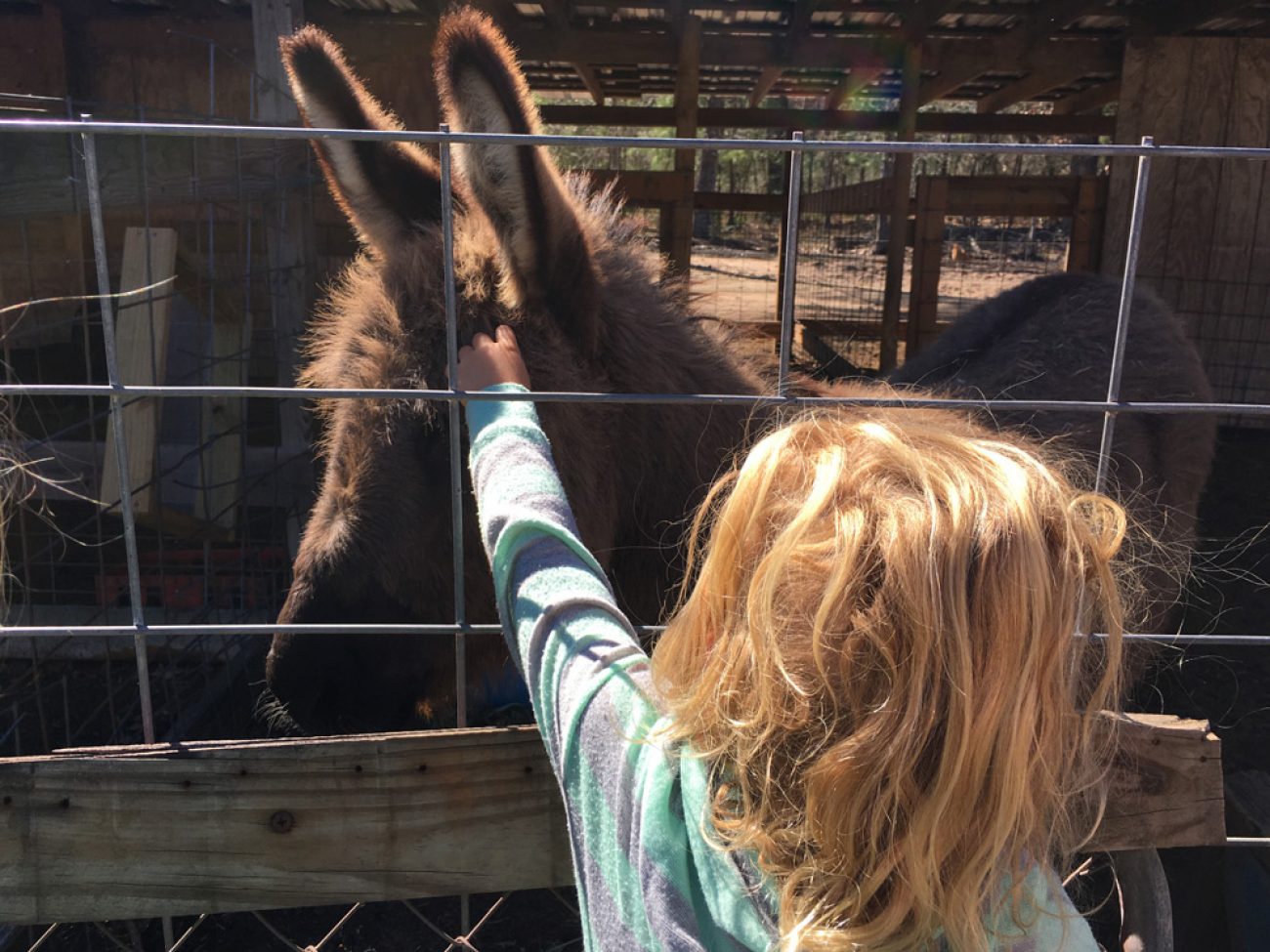 We got a tour from Jim and he showed us his animals and talked about how they are raised and answered all of our kids' questions. The kids even got to feed a couple rabbits a carrot that was pulled from thier garden.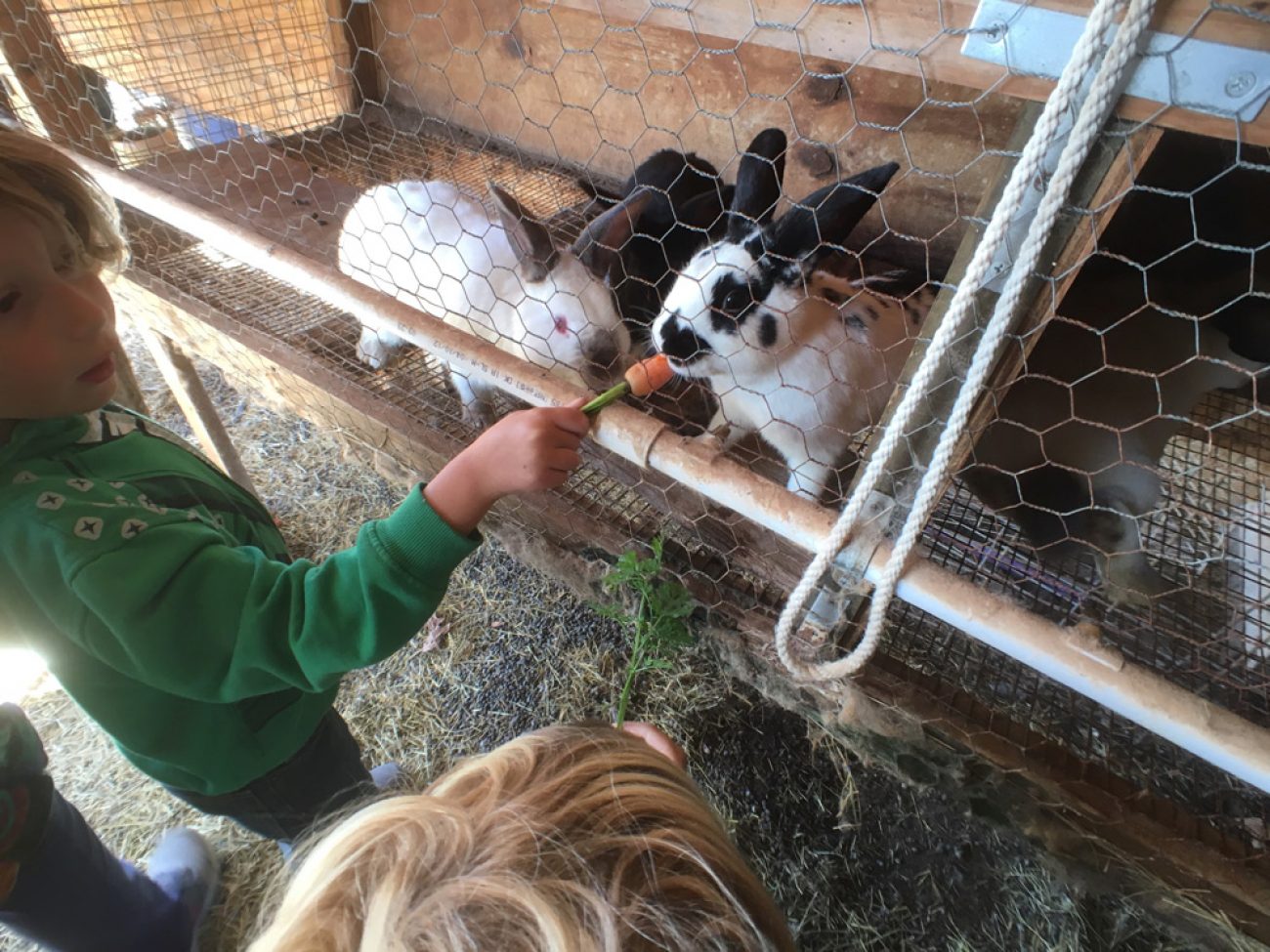 We got to meet donkeys, a 280lb pig, a whole bunch of chickens, geese, sheep, goats and some rabbits. Not only does he have all these animals, he also has turned his yard into a huge garden.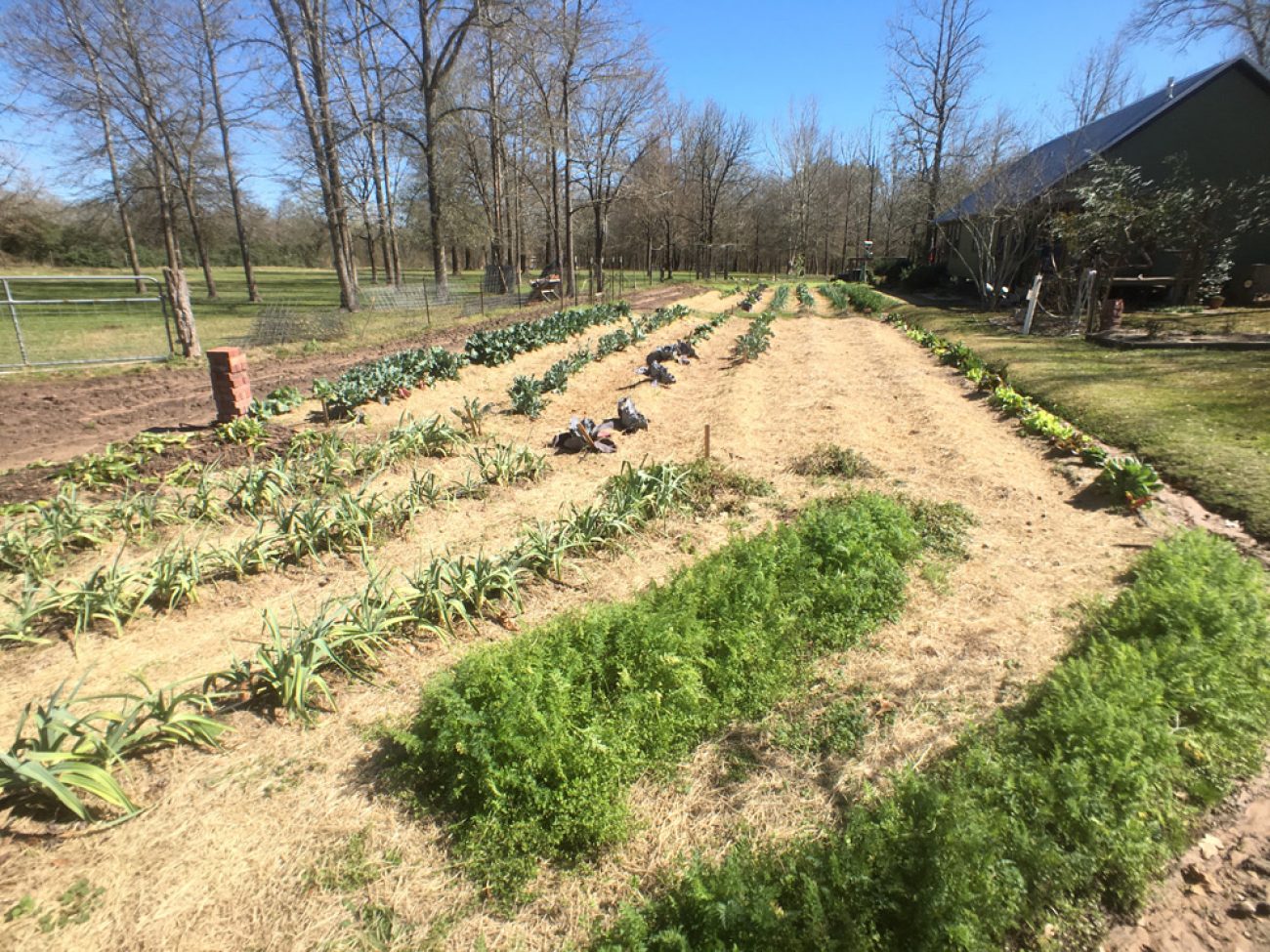 During our visit (in February) his garden was bursting with onions, kale, lettuce, carrots, broccoli, cabbage, a slew of fresh herbs and a few huge rosemary bushes that looked more like rosemary trees! I couldn't believe my eyes when I saw how huge the rosemary was. 
We were also able to see his hydroponic set up.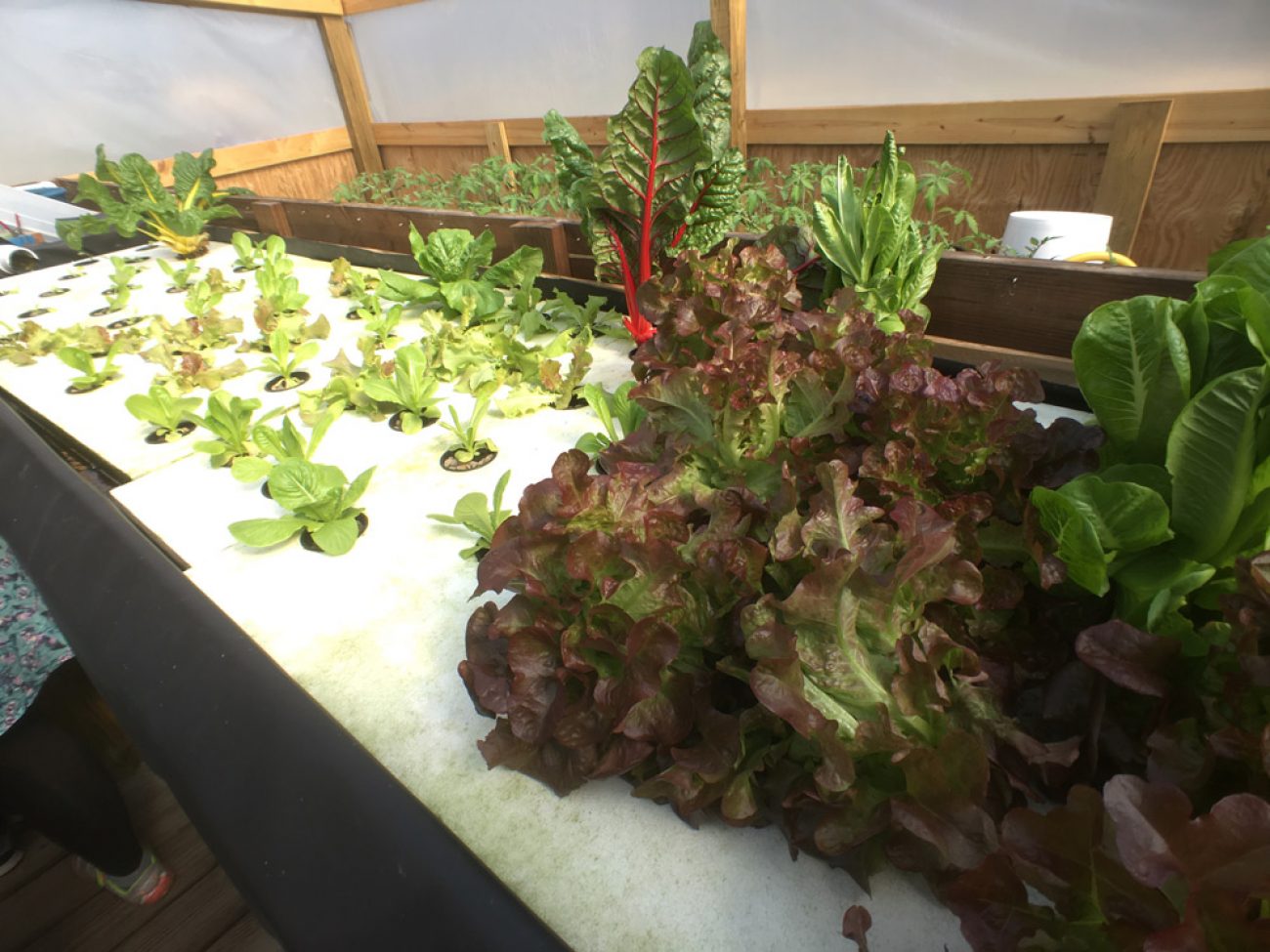 That was impressive. While it's still a relatively young farm, the Jenkins sure do put a lot of passion into what they do. 
After our tour of the farm we went in a small building where Mrs. Jenkins makes her own soap and lotions and home care products. It was quite impressive. So many soap bars curing and lots set up to purchase. We left with a few bars of soap and a facial mask thing. We also purchased a dozen duck eggs and 4 goose eggs! I can't believe the taste of the duck eggs. I fried 3 duck eggs for Jonathan and I one morning and it was incredible. We fried 2 of the goose eggs also and they where HUGE and tasty. We gave 2 to our friends that we travel with a lot. We have used the duck eggs in cookie dough and I made a chocolate pie with them. All of the baked goods turned out amazing and I'm supers sad that I don't have any left. We will for sure be looking for more farms with fresh eggs on down the road. Such a huge difference than the eggs you buy in the store.
Thank you Mr. & Mrs. Jenkins for showing us your farm and answering all of our questions. You have planted the homesteading bug and I look forward to getting in touch when we're ready to get Adali's farm going!
If you're near Montgomery, make sure you get in touch with Sunshine Farms and purchase some eggs and produce! It's delicious and I wish we would have bough more.
Next stop...Galveston Island State Park!
Become a Tiny Shiny Homie!
Subscribe to our patreon-style community & help support our family so we can keep making things for you! Get early access to videos, special behind-the-scenes updates, curated music playlists, & goodies like exclusive stickers and name drops in our videos.
Signup & Become a Homie
Apparel
Grab a fun, comfy t-shirt & help support our family.
comments powered by

Disqus