10 Months on the Road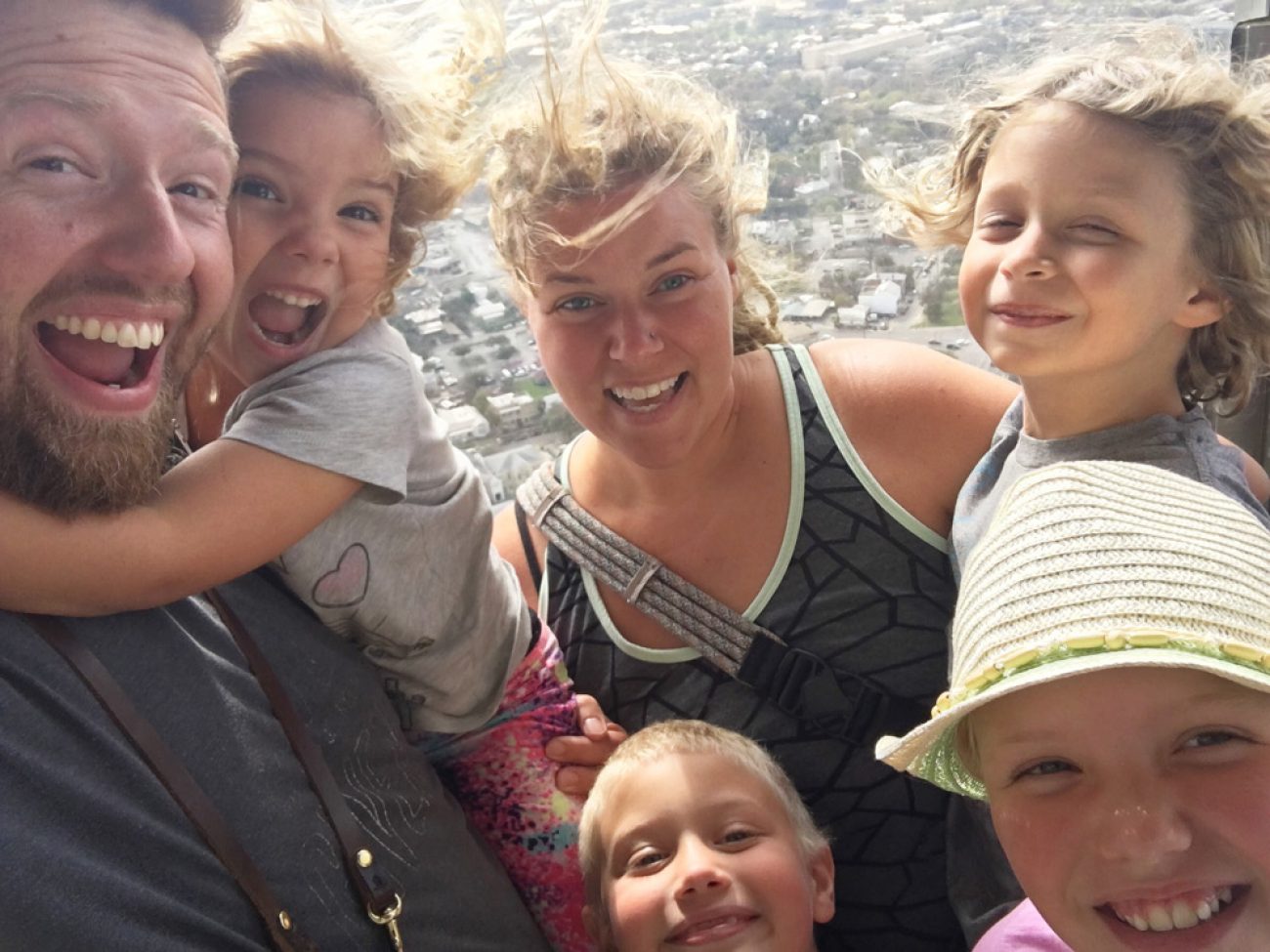 Well, today was a big day! Today marks TEN MONTHS that we have been on the road so I thought I'd share my top ten favorite things in our RV! Get ready....
#10 - Dehumidifier
Weird but yes, it's one of my favorite things. The first month in our trailer we didn't have one and when you wake up you're all damp and your sheets are damp and you feel like you need another shower. It's kinda gross! This one is great at sucking out all the moisture we have in here, which is just no good in an RV. I've heard too many horror stories about people dealing with mold issues and when I ask if they have a dehumidifier...most of them say no! Guys...it's important! 
#9 - Oil Defuser
Living in a tiny space with 6 people sometimes things can get a little smelly. I love being able to start my diffuser and put in some cedarwood and bergamot and get our house smelling fresh again after Ada removes her socks! How in the world can such tiny feet be the stinkiest thing I've ever smelled? Poor kid. Sorry future son-in-law.
#8 - Bikes
Jonathan and I purchased our bikes before we left Tennessee 10 months ago from Bearden Bike and Trail. (those guys really know what they're talking about.) We tried out several different bikes and are so happy with our choices. We have gotten much use out of them and can't imagine traveling without them. Our kids are at a great age where everyone can ride their own bikes for short distances (Ada) but when we want to go do a long ride she's able to be hauled in the trailer since she isn't able to keep up for long distances. She'll get there and it will be even more fun to go long distances without hauling her!
#7 - Kayak
Back in November I ordered this Sea Eagle Inflatable Kayak for Jonathan for his birthday. We have had so much fun putting it in lakes and oceans. It deflates and is able to be stored in a bag along with the life jackets and pump, seats and oars. We feel it was a great purchase and we intend to get even more use out of it this spring and summer!
#6 - Shower
It's weird that I put shower on the list but it's true. We went the whole month of Dec and part of January not being able to use our shower and what a pain it was to always have to use the bath house at the park. (sometimes they're not all that clean) We are very thankful that our gray tank is now attached correctly and that we are able to use our own shower anytime we want! Also, this shower head makes our showers much more enjoyable!
#5 - Curtains/Quilts
Ok, this may seem weird to some but if you saw the way our old house looked you would understand why it was so important to me to make this new trailer look like home. I used the same colors to paint the walls in our trailer as I did in the house. I brought our curtains that used to hang in the kitchen into our trailer to make it feel as homey as I could. Same thing with the quilts. It brings in a sense of home. The quilts we have, have all been made by members of my family and not only do I LOVE the way they look, I love the way they make me feel. I love having such special things that not only look cool and serve a purpose but they make me smile and remind me of my family. They are something I will always treasure. They may not look like much to anyone else but they are priceless to me.
#4 - Norwex Towels
I was skeptical at first but these towels are so great. They dry crazy fast and have silver woven into the fabric so they disinfect themselves and none of our bath towels ever stink. I wash them once every two weeks and they are well worth the investment and I highly suggest you find a vendor if you want great quality towels. (I know a girl...if you want to order some, let me know)
#3 - Laundry Soap
Ok, I'm a bit of a hippie and I love patchouli oil. I do. It's no lie. And when my sister introduced me to this ZUM soap...I fell in love. The way my clothes and blankets smell after being washed with this is like heaven! But if patchouli isn't your thing, they do have other scents, too. The wild orange is my second favorite followed closely by frankincense and mhyr.
#2 - Ukulele
We have two ukuleles hanging in our RV along with a dulcimer and I love that they're out and the kids can grab them and play them anytime. I want to encourage them to play music without being pushy about it. I can't wait until they really take an interest and start trying at it. We all love when Jonathan picks one up and makes up songs. I miss him playing guitar and we hope that life will slow down a bit this summer so that we can really get back to more of the things we love, like music.
#1 - Kids
Ok, you probably already knew this would be my number one thing we have in the RV. Of course it's our kids. They are the whole reason we are doing this. We want to show them things that they would have might never seen before. We want to expose them to different cultures, a different way of life and we want them to know that they don't have to conform to what this world considers as the American Dream. We want them to make their own dreams come true. My parenting job will be complete the day they realize that there is so much more to life than working a 9-5 job for someone else, having a 2000 sq ft house, 3 cars, and all the things to fill their up lives. I hope they grow up and know how much they are loved. But I also hope they grow up and think differently than this world. I don't want them to be followers or consumers but rather creators and dreamers and doers. I want them to know that this world is a big place and they can make a big difference. I want them to see the world and know that maybe they can't change the world but maybe they'll know that they can make a huge impact on those around them. All this is for them. All of this is for us. We're in this together, forever.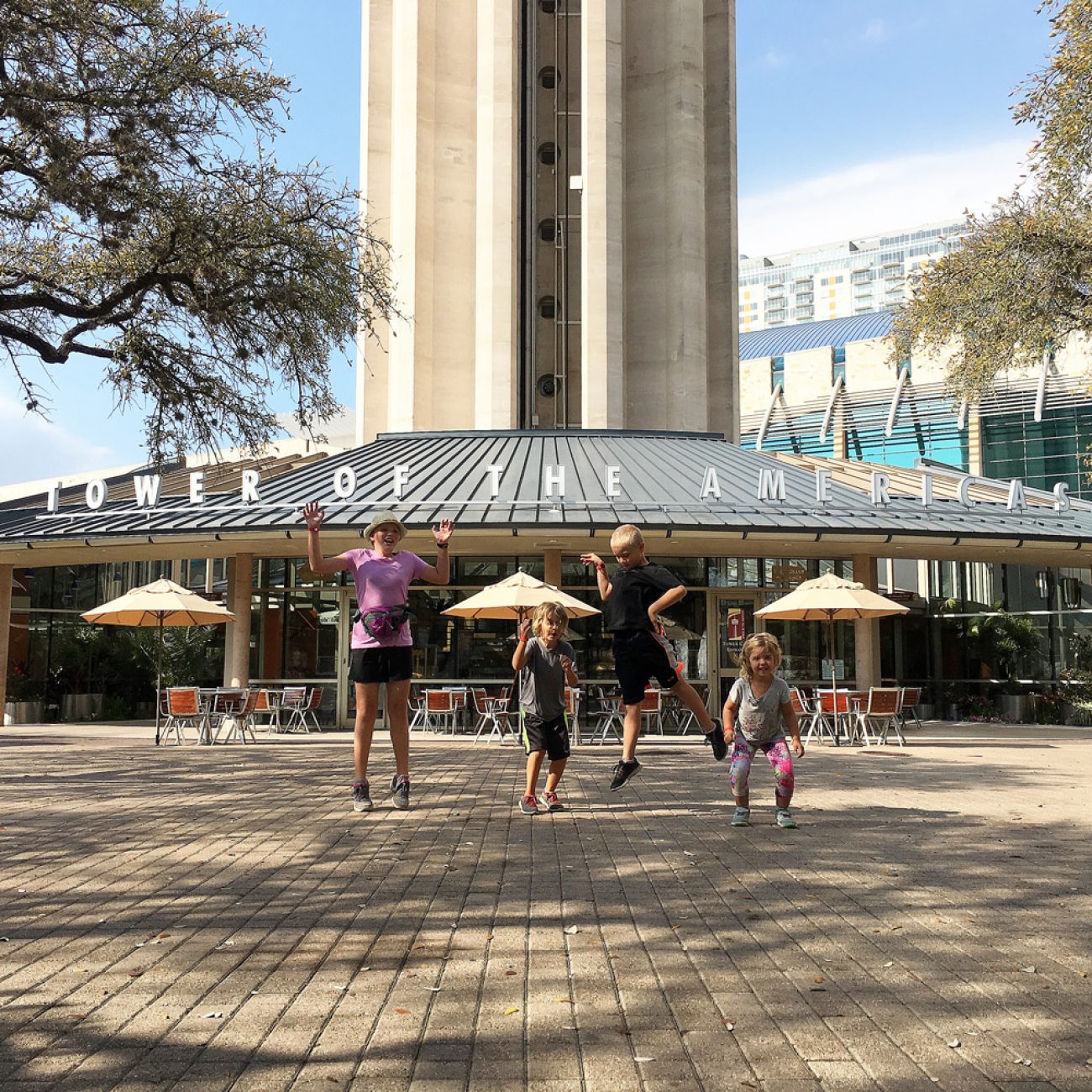 Become a Tiny Shiny Homie!
Subscribe to our patreon-style community & help support our family so we can keep making things for you! Get early access to videos, special behind-the-scenes updates, curated music playlists, & goodies like exclusive stickers and name drops in our videos.
Signup & Become a Homie
Apparel
Grab a fun, comfy t-shirt & help support our family.
comments powered by

Disqus