Alamo Lake to Lake Mead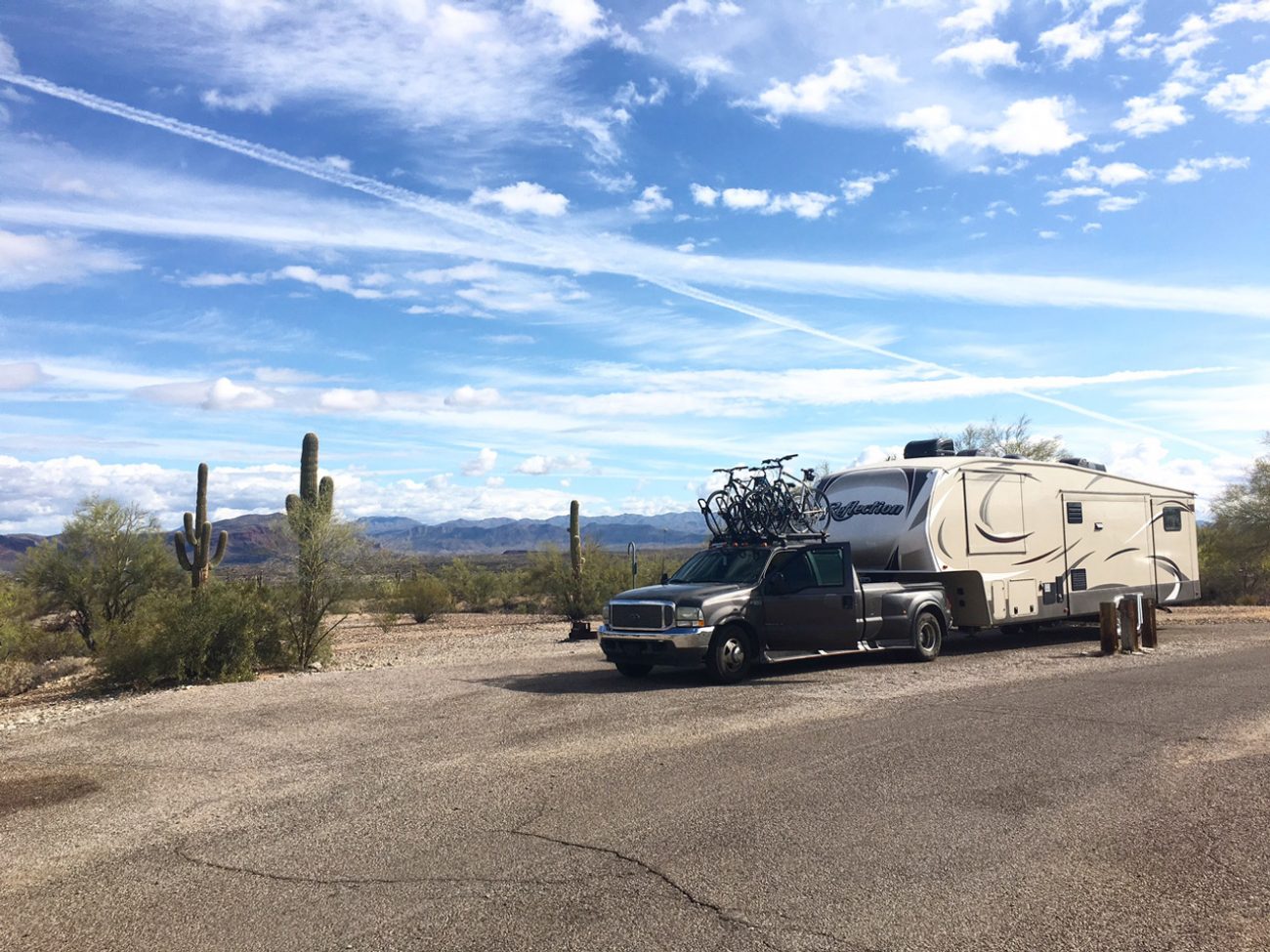 When we left our friends in Phoenix, we headed to Alamo Lake State Park. We only stayed a couple days as we were wanting to get up to Lake Mead and spend some time in Nevada.
We ended up with one of the best sites in the park. We enjoyed watching the birds and the kids enjoyed picking up seed pods from the ground and opening them up.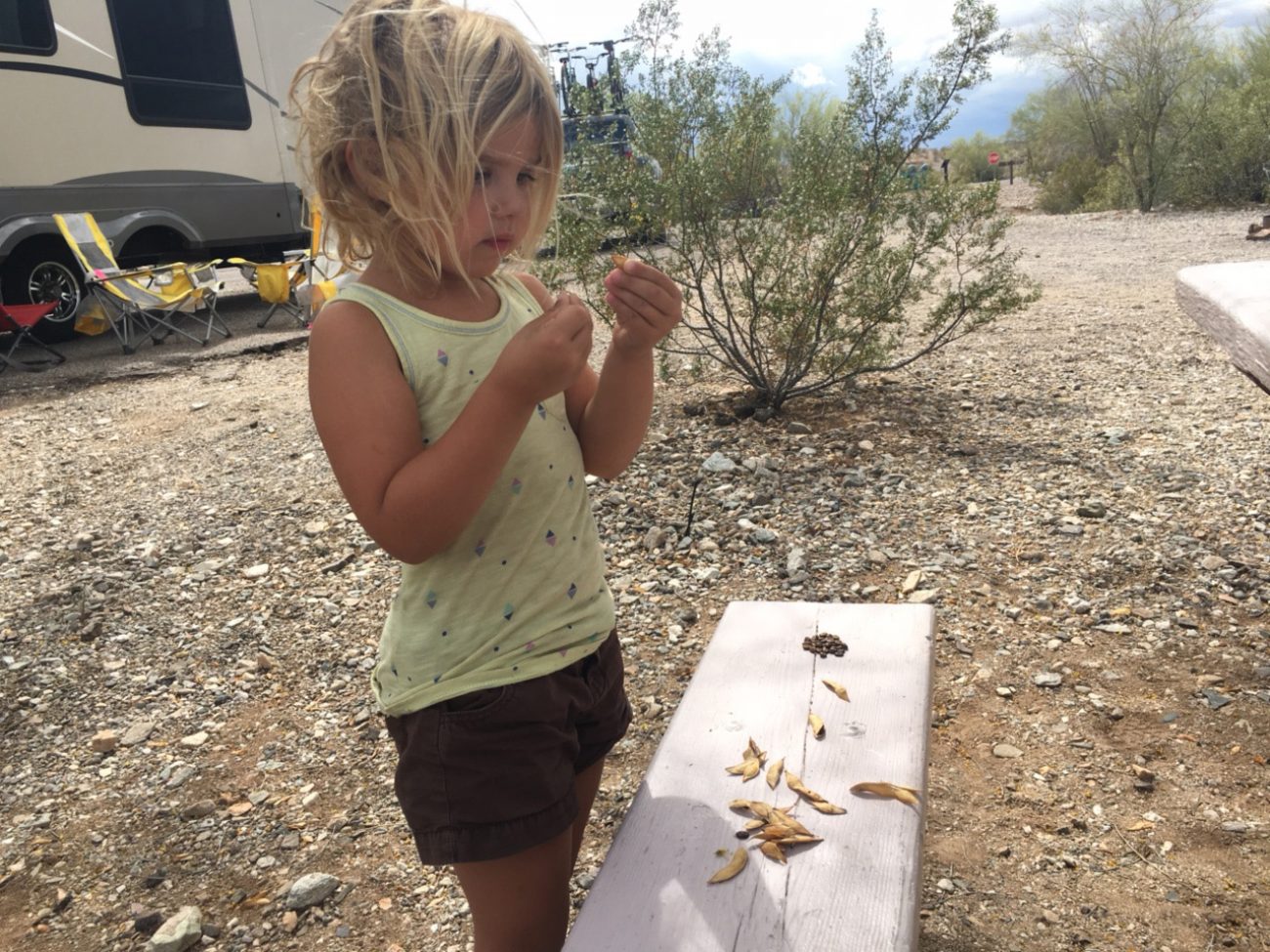 Jax had just gotten over being sick and now Jett wasn't feeling well so we didn't explore much. I was able to take the kids down to the lake once for them to throw some rocks in the water.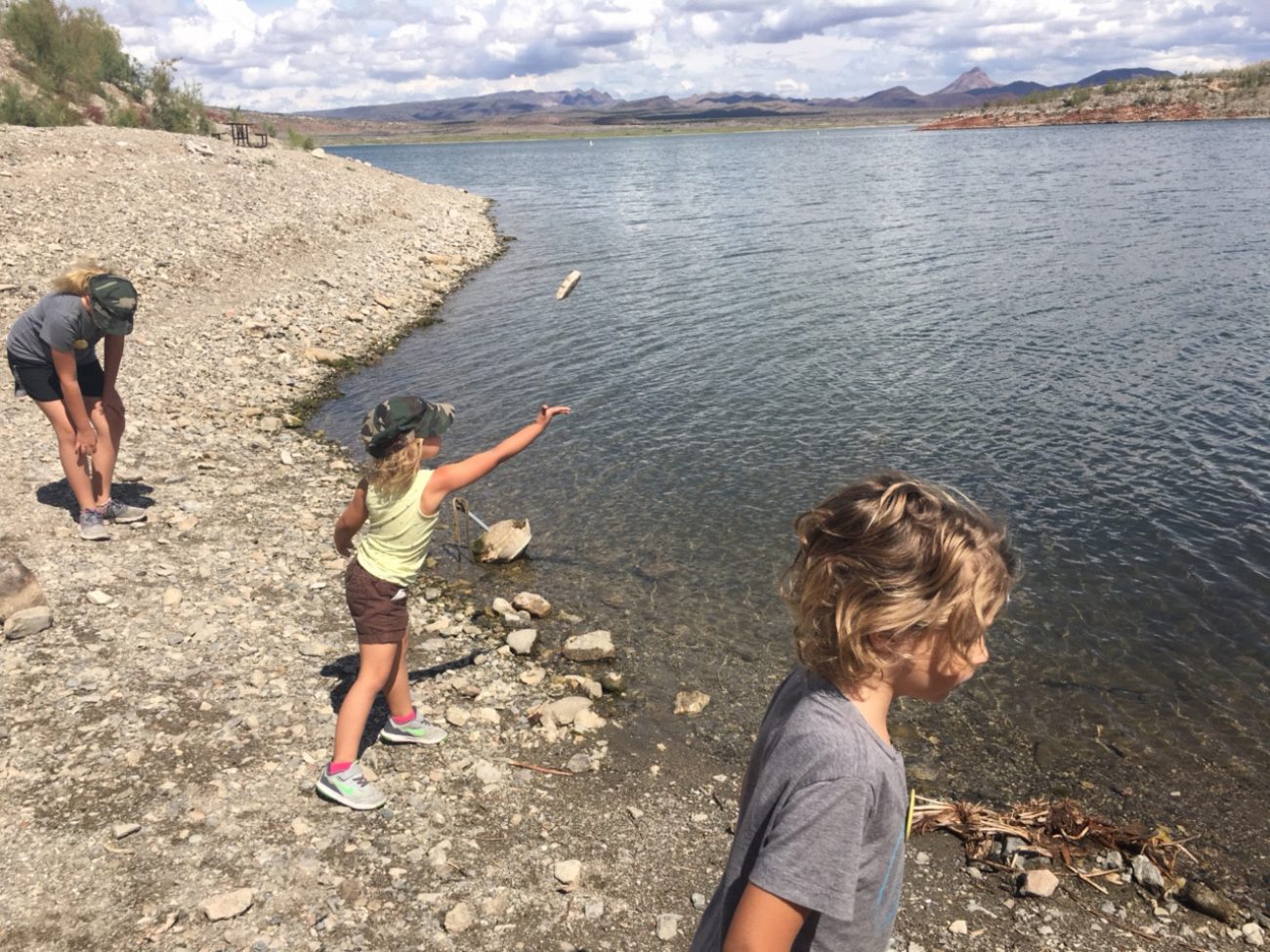 We were able to finish their park ranger program they offered at the office and the kids got some badges and a sticker. They weren't feeling 100% so it was a slow couple of days.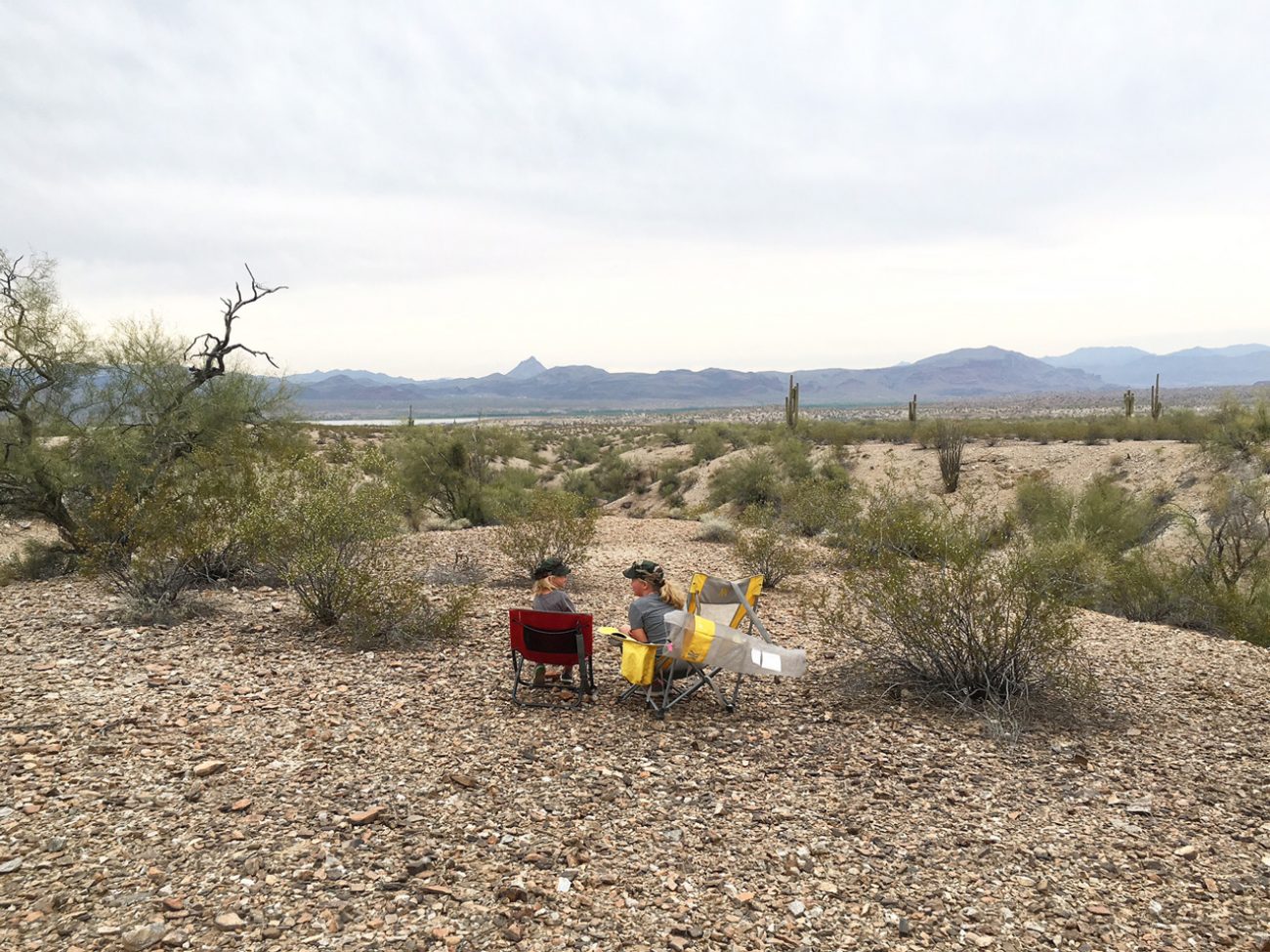 We packed up and decided to head towards Lake Mead. We had a great spot picked out to boondock thanks to Campendium. 
We made a quick stop to this delicious Mexican restaurant called Carniceria - Tierra Caliente. I'm still thinking about that burrito! YUM! Ada just enjoyed being able to ride the horse.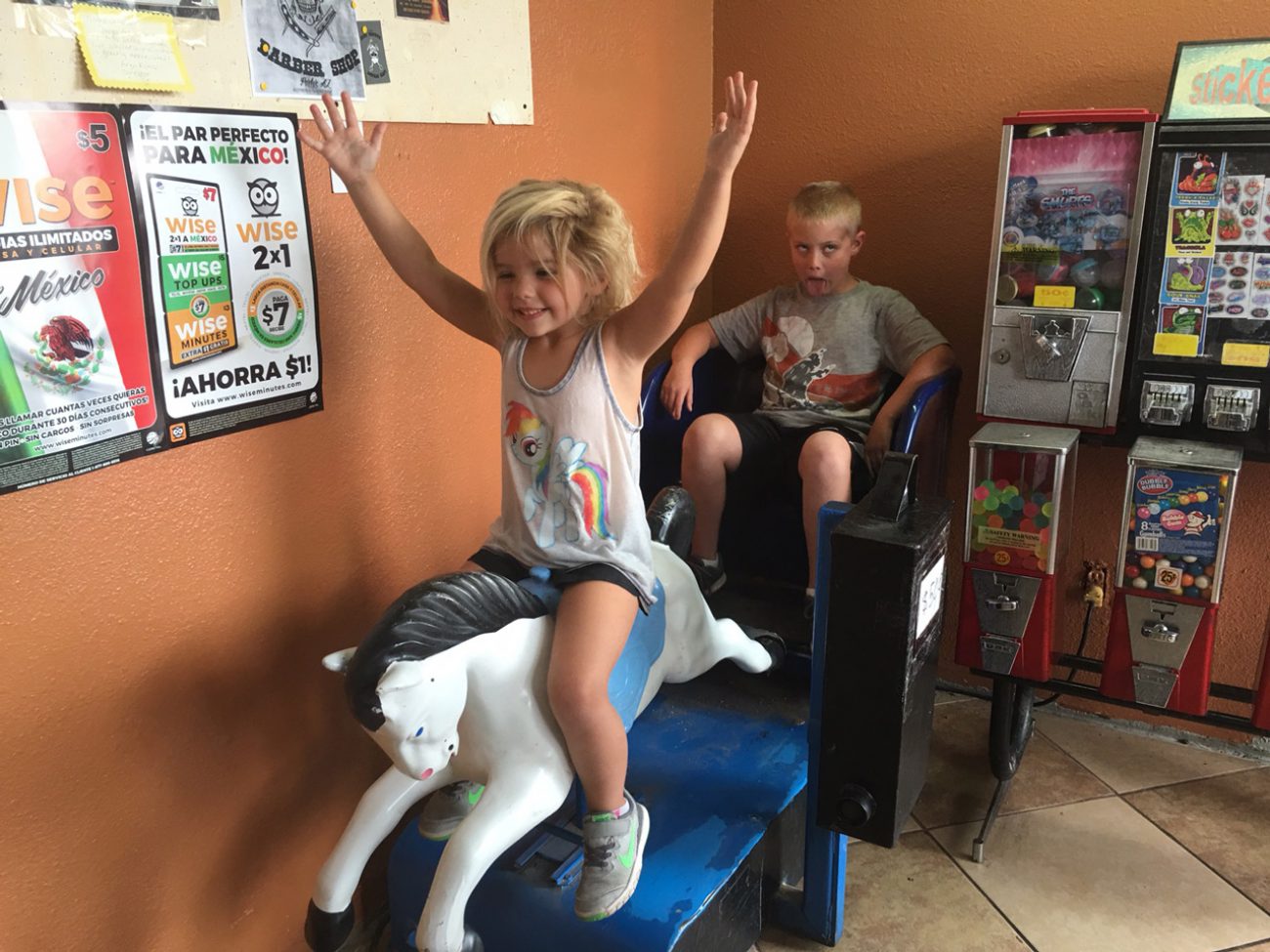 As you can tell, Jett was also thrilled.
We jumped in the car with stomachs full of good Mexican food and headed to Lake Mead, but then I spotted it!!
TRADER JOE'S!
I hadn't seen a Trader Joe's for so many months we had to stop. We needed food anyways so what better way to shop for groceries than to take your house with you?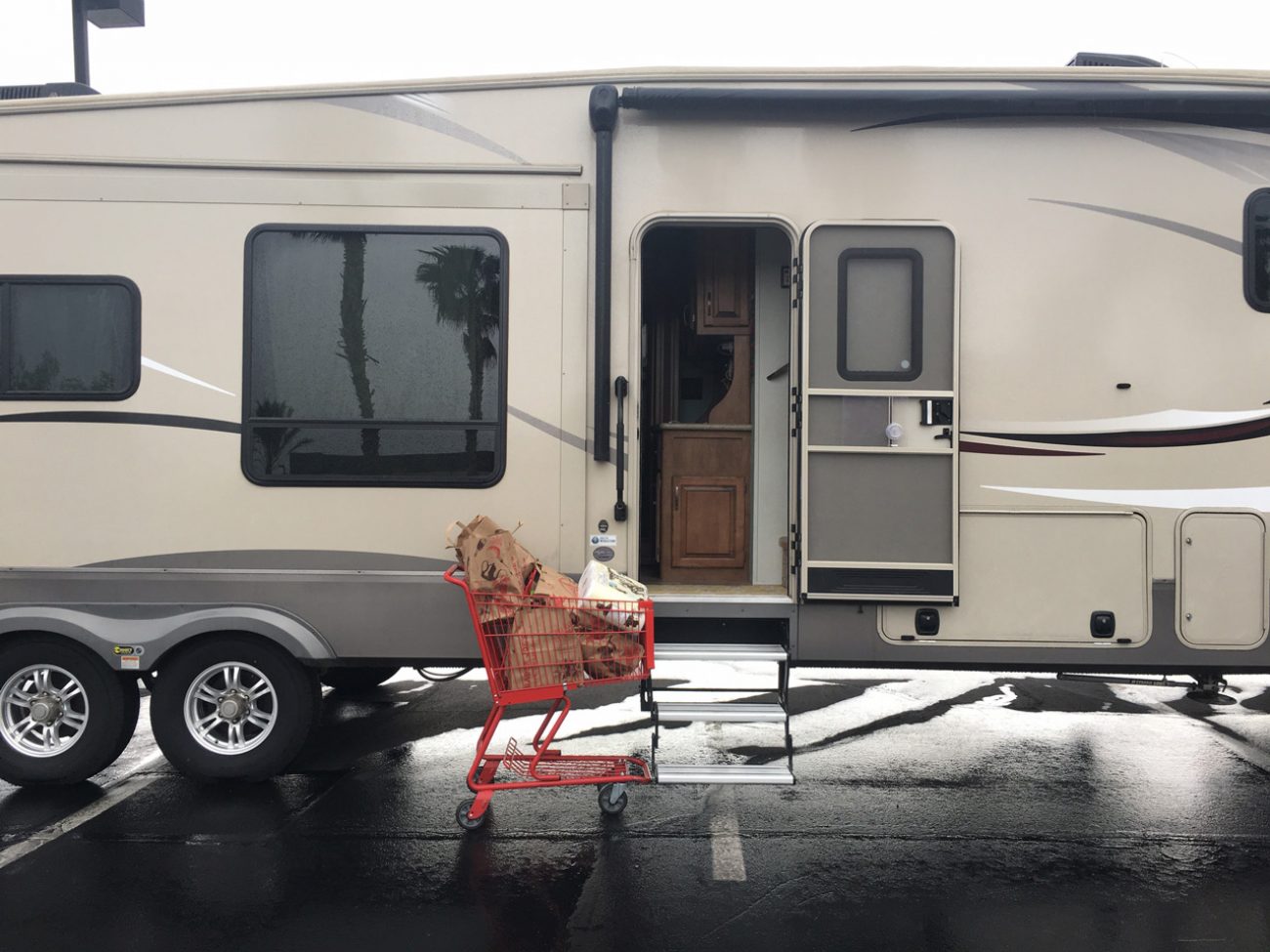 Love this RV life we live!
After stocking up it was getting close to sunset. Jon may have mentioned something about overnighting in a parking lot so we wouldn't have to set up at night but I may have not heard him. Sometimes we don't speak the same language. 
We found the road that was to lead to some incredible boondocking site! We had 20 minutes to find a spot and get set up before dark. We thought we were headed up the hill to the lookout but it had rained the earlier that day and we didn't see it coming until it was too late...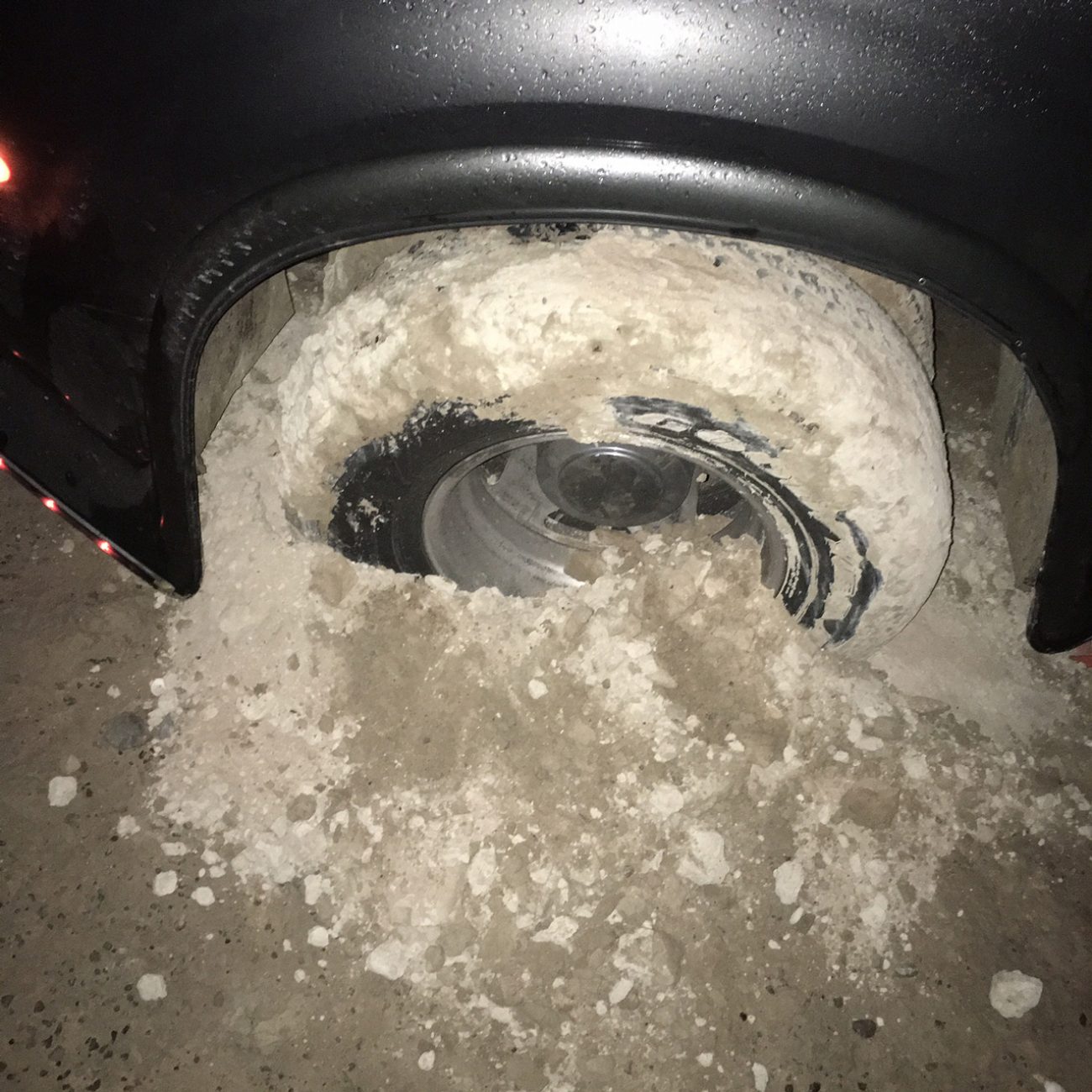 More on that later...
PS It has a good ending!
Become a Tiny Shiny Homie!
Subscribe to our patreon-style community & help support our family so we can keep making things for you! Get early access to videos, special behind-the-scenes updates, curated music playlists, & goodies like exclusive stickers and name drops in our videos.
Signup & Become a Homie
Apparel
Grab a fun, comfy t-shirt & help support our family.
comments powered by

Disqus