Hereford, AZ: Take Two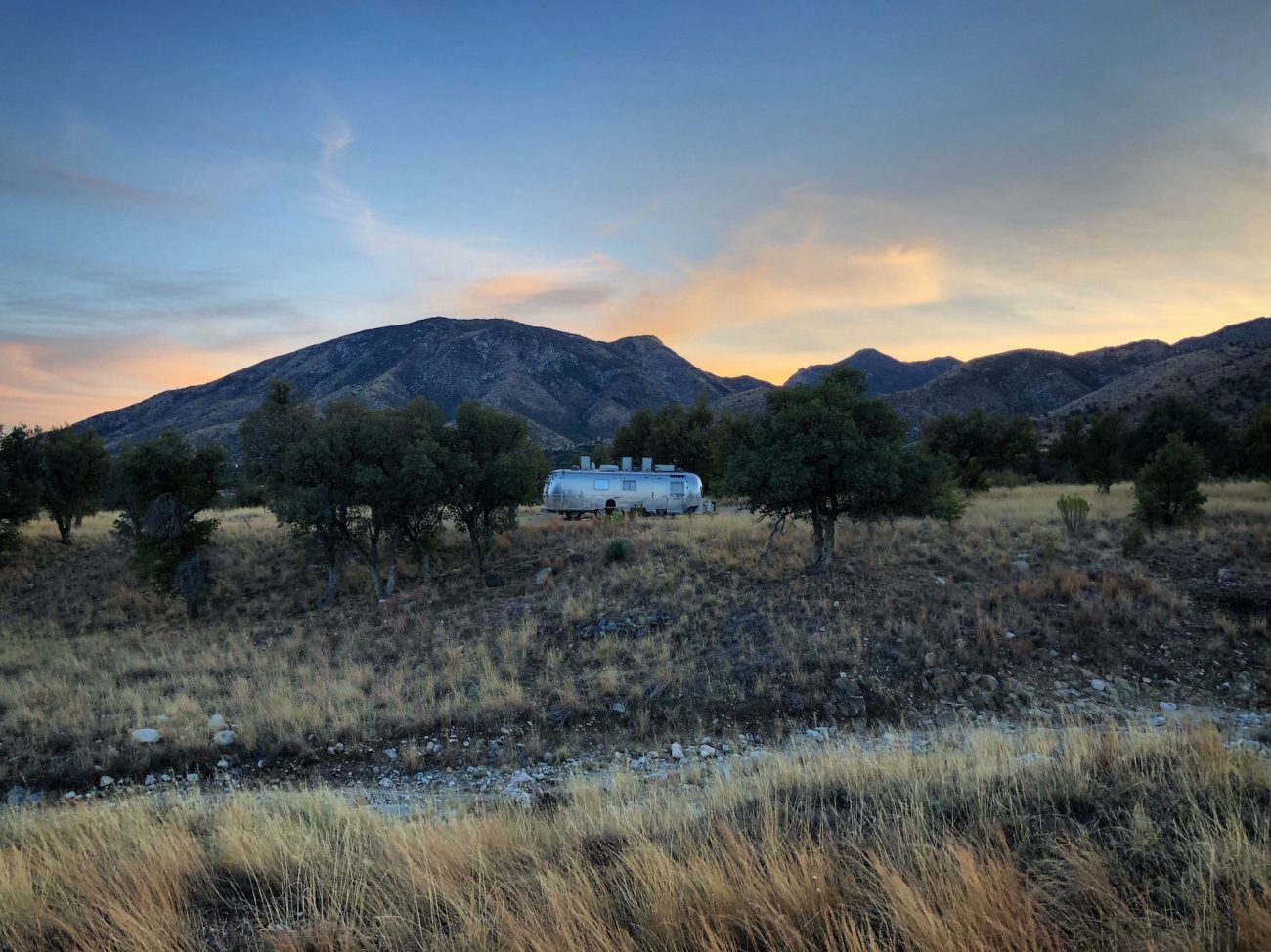 When we left Kartchner Caverns State Park, we were just not ready to leave southern Arizona. With a quick look at temperatures, we decided to head back down towards Hereford (just a little south of Sierra Vista) and check out another boondocking spot that a local had told us about.
Hunter Canyon was just 2 miles south of Miller Canyon and while our site was not nearly as secluded, we did enjoy a full week here. We were able to park behind a shade tree that kept us cool in the day, but solar panels were still in full sun. The perfect spot!
We were very close to the Highway (noise was not an issue) which made getting anywhere a breeze. We were close to a water supply, trash service, and the weather was just perfect...for a while.

Just to the back side of our site, there was a nice trail that lead up to Hunter Canyon. We had daily walks around the area and have really loved being in Southern Arizona. It has everything going for it. The weather, the hikes, the plants. If there was a way to have a desert landscape AND green grass…we'd be sold.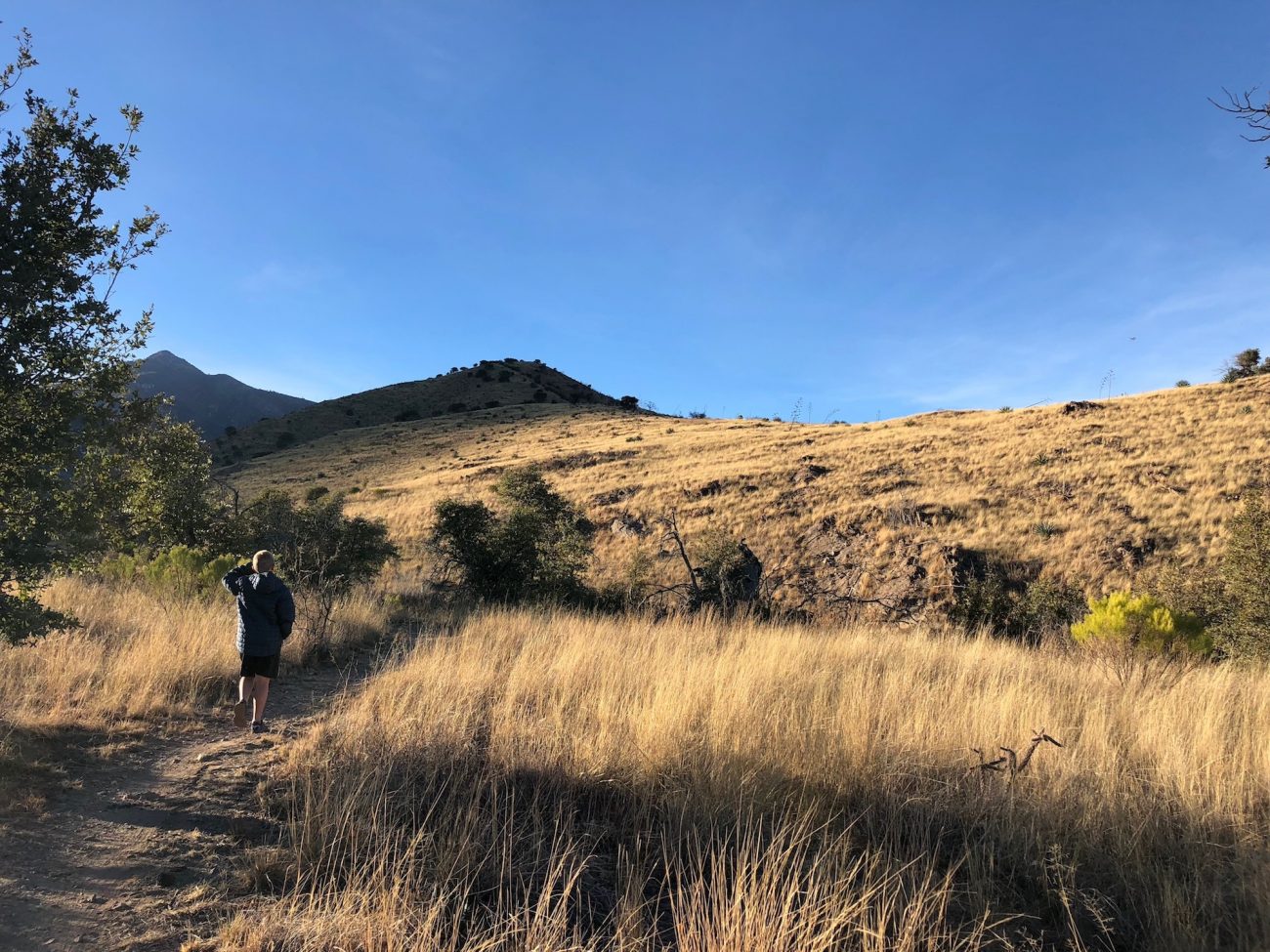 While we were in the area, I was able to find a good co-op grocery with good meat and fresh veggies and these awesome Bees Wraps.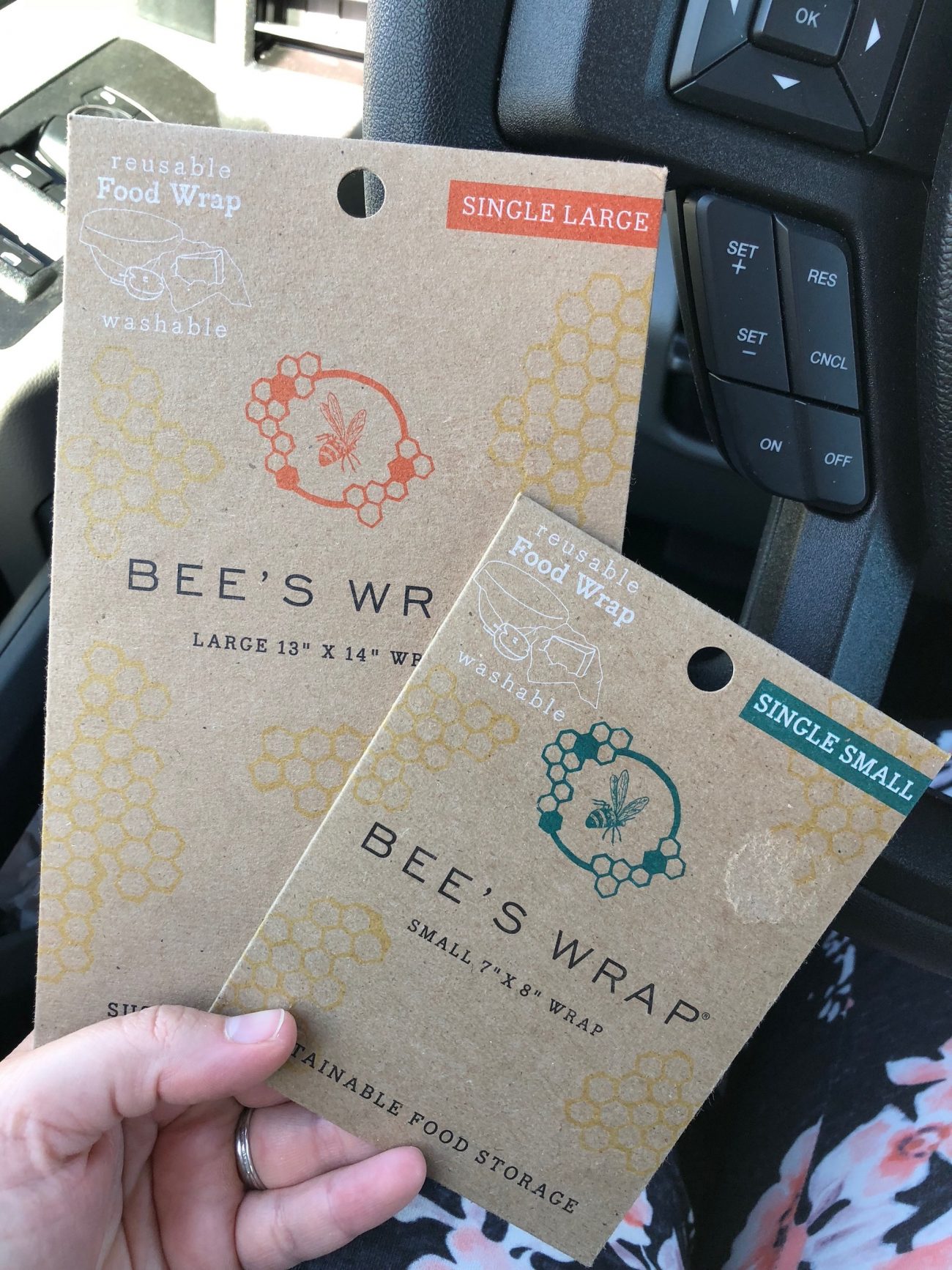 I saw them in the store and just HAD to have them. They are so great for so many things. We have a large size that we use to wrap up our cheese so we aren't using extra ziplock bags. We use the medium size for covering left overs if I'm out of containers with lids. And the small size works as a lid on my ball jar since I have no idea where that lid went! I could literally think of at least 20 more uses for them! It's an item everyone should have, in my opinion. 
I feel like since we started traveling nearly 3 years ago, we have really become very conscious about our consumption as a family. Having a 40 gallon water tank really teaches you how to conserve water. And not having a trash service, you really see how much trash you're generating which is appalling.
When living in a house, it's not something that you think about because you have endless water and you know trash pick up is once a week. Heck, you even have a huge trash can to put it all in. While on the road, you don't have that. Sometimes it's really difficult to find a place to throw trash so this year, I'm really going to try to focus on buying from bulk bins and keeping our food in reusable containers to generate less trash. 
Like everything else, it's a journey and you won't know how to make things better if you're not examining your situation regularly.
Anyway, off the soap box and back to Hereford.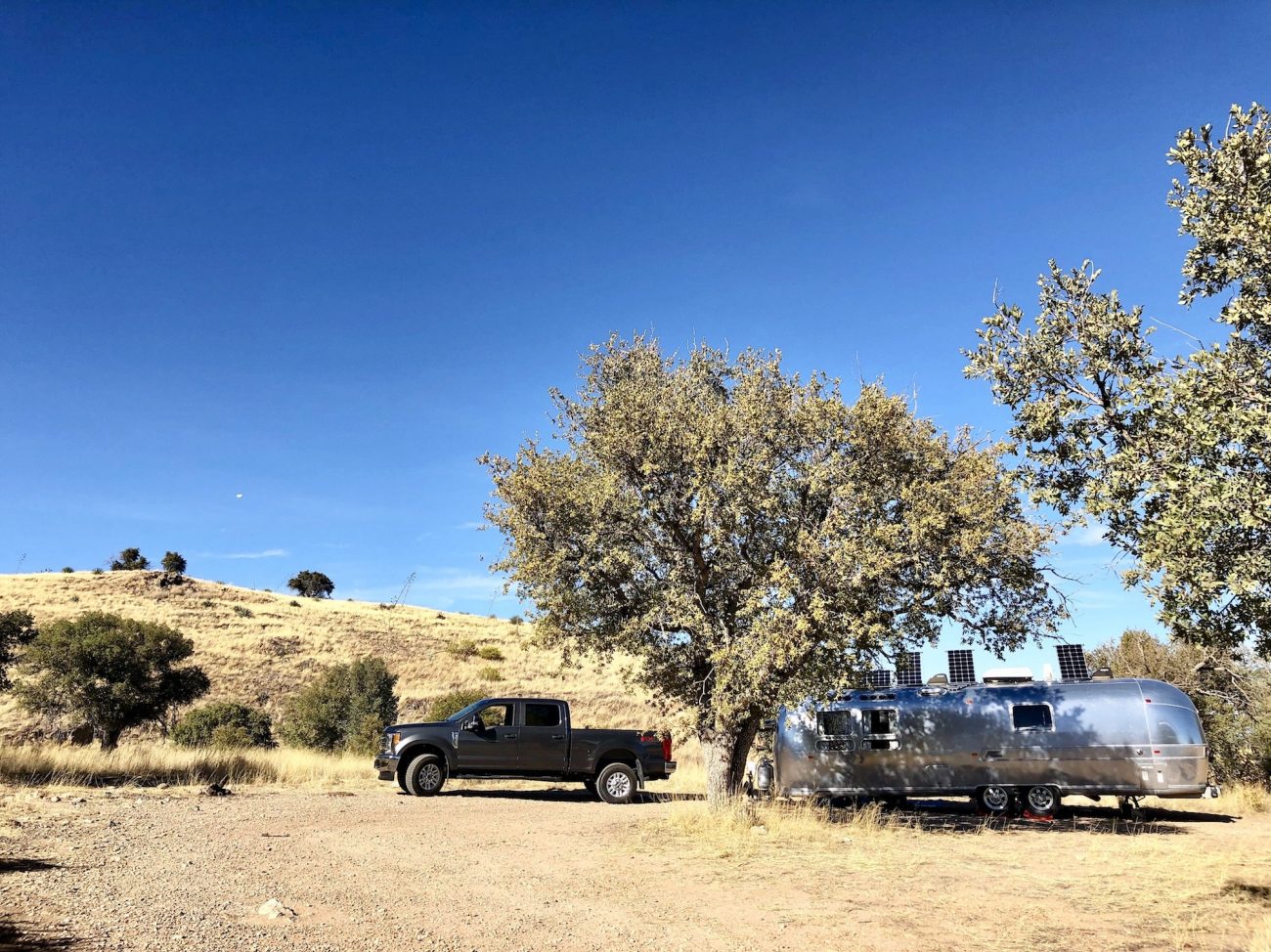 While we were camped at Hunter Canyon, we kept seeing this very brightly lit 'something' on the hill down the road a bit. With a little research, we found it was called Our Lady of the Sierras Shrine. We dove to it one afternoon and climbed the steep steps to the top. (Be ready for your legs to be sore the next day!)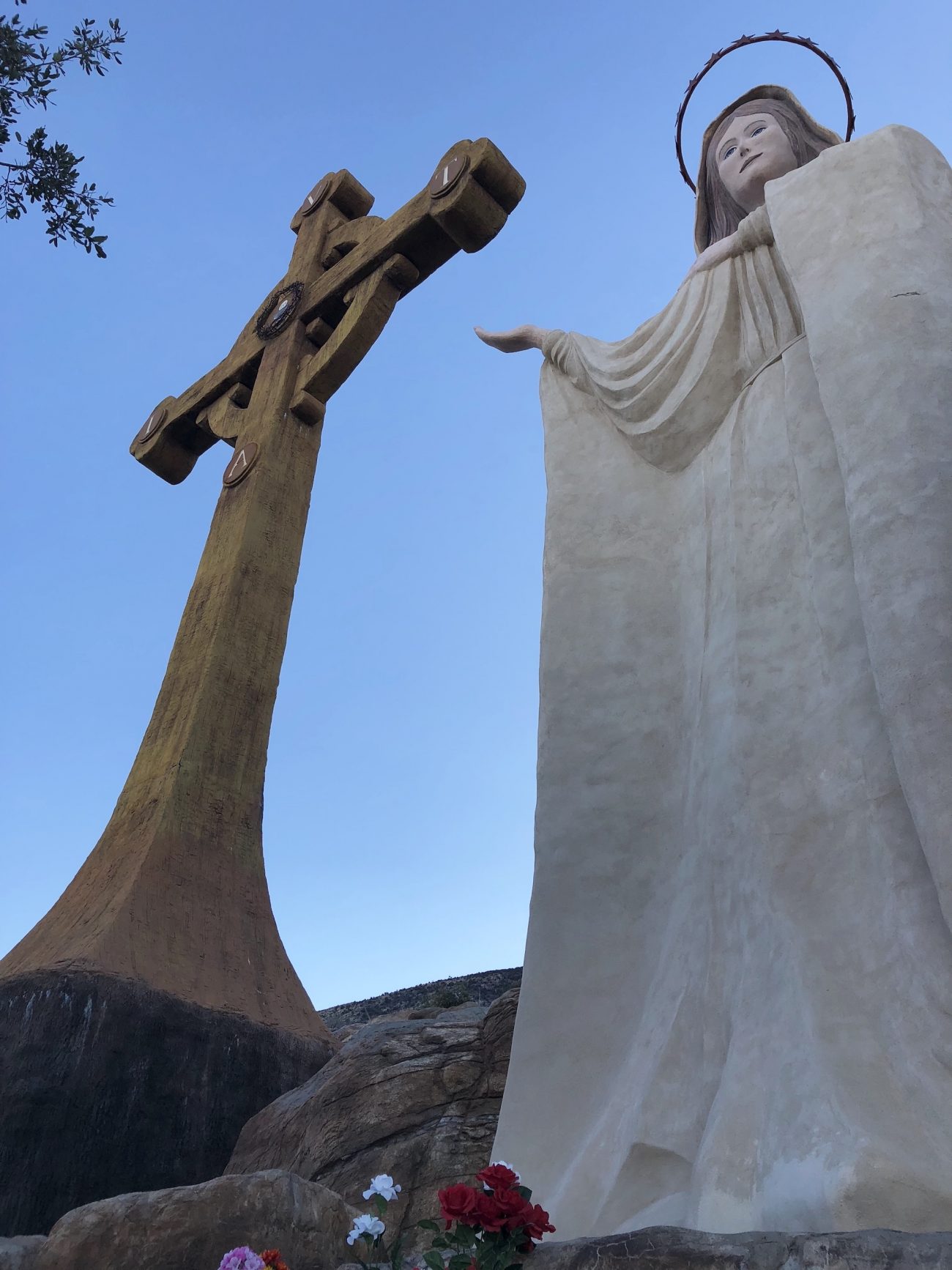 It was really a neat place and worth a visit. 
Become a Tiny Shiny Homie!
Subscribe to our patreon-style community & help support our family so we can keep making things for you! Get early access to videos, special behind-the-scenes updates, curated music playlists, & goodies like exclusive stickers and name drops in our videos.
Signup & Become a Homie
Apparel
Grab a fun, comfy t-shirt & help support our family.
comments powered by

Disqus