Animal Paddock Upgrades - Feed Shed & Pig Paddock + New Animals Coming Soon!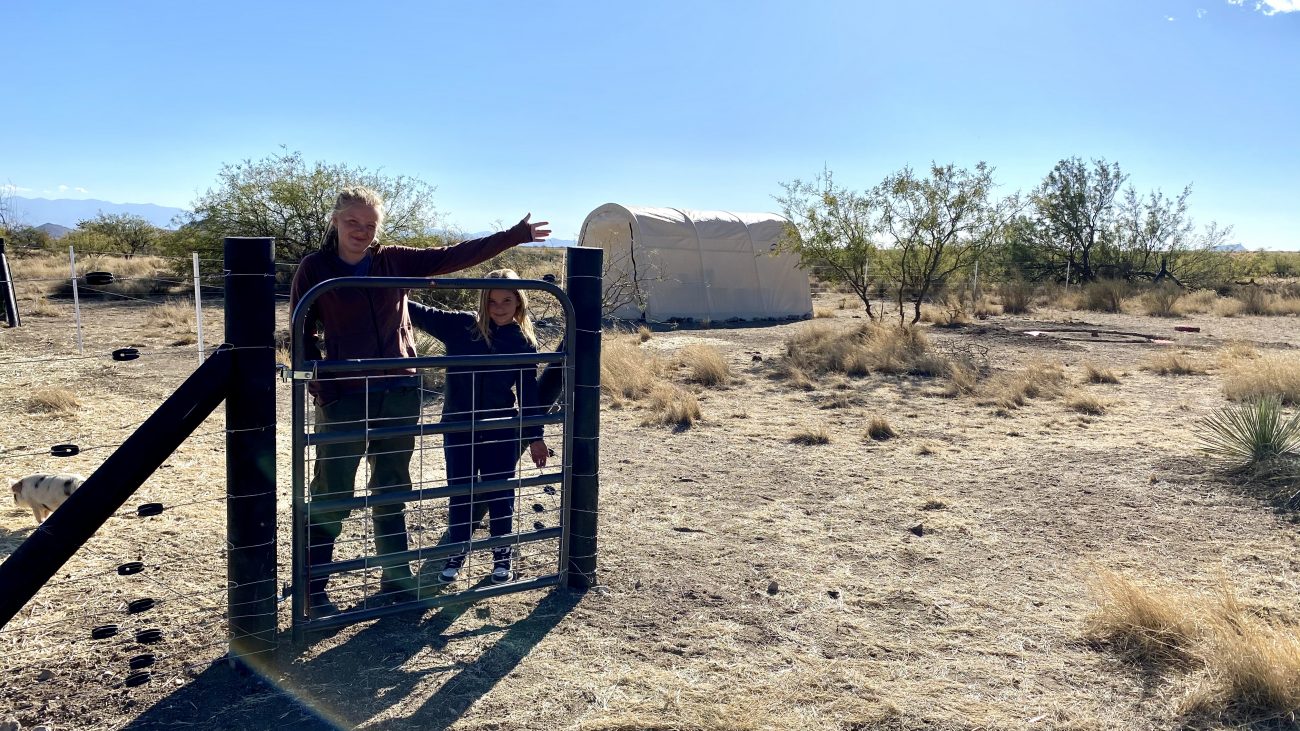 Guess what? There are NEW animals coming to the Tiny Shiny Homestead! And in preparation we had several things we needed to upgrade in our paddock.
But first, can you believe we're coming up on 7 months here on the homestead?!  Sometimes it feels like we haven't gotten anything done out here. But then we look back and see all the projects we've completed and feel a little bit better :)

Anyhow, onto the animal paddock!
Shelter Logic Feed Shed
Our Shelter Logic Garage-in-a-box has been a lifesaver out here, but it was quickly filling up with tools and animal feed. Plus it was too long of a walk over to the paddock carrying all the food and water.
So when we noticed the 3-in-1 Multi-Purpose Shelter was on sale at Tractor Supply we knew it was time to add another tent to our arsenal.
This 10'x15' shelter would be the perfect size to store all our animal feed, hay, and alfalfa inside the animal paddock for easy access.
Like our larger Garage-in-a-box, setup was pretty straightforward, which is amazing considering you're adding a good sized enclosed "building" in about 4 hours. We're big fans :)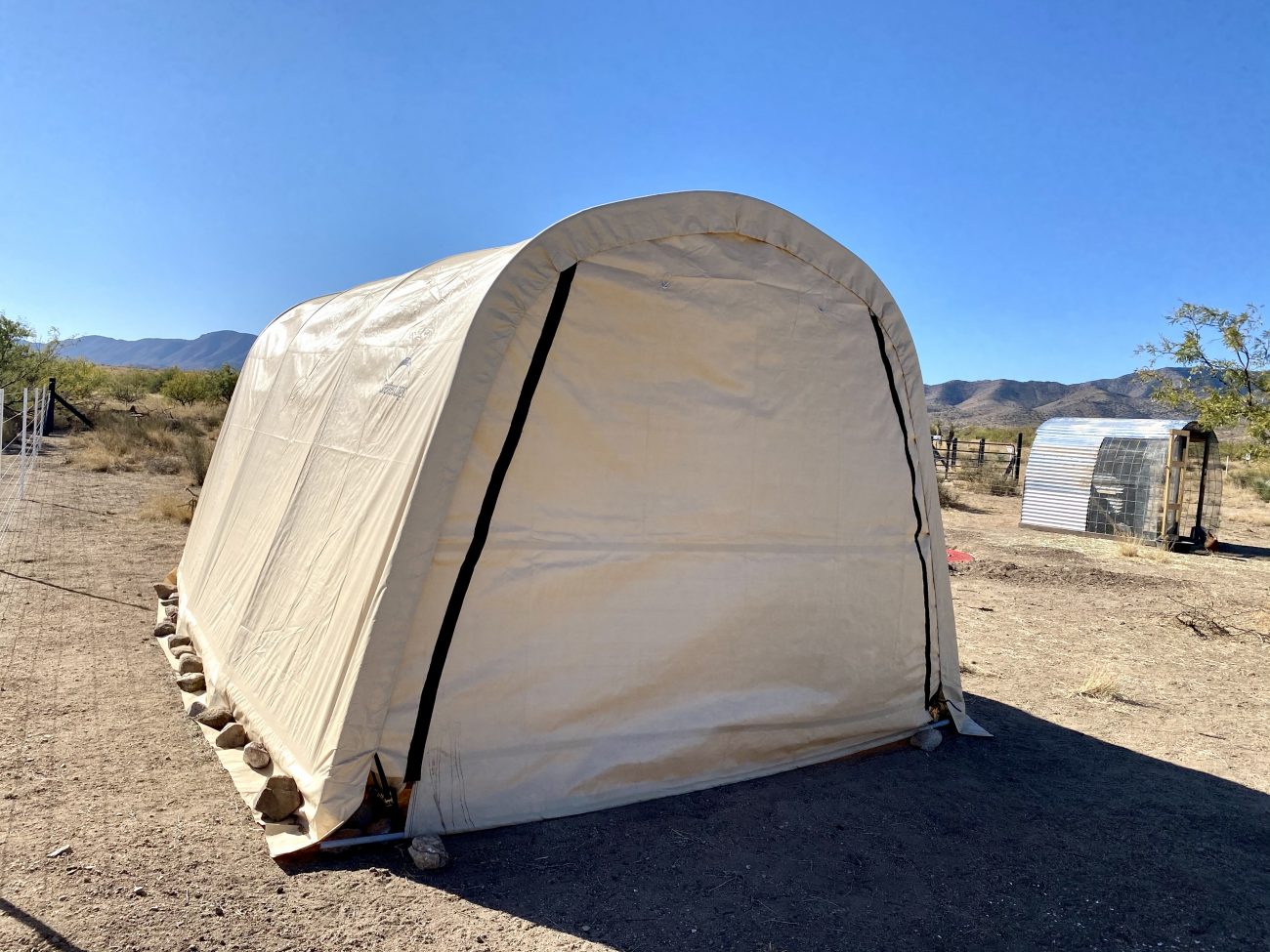 Adding a Pig Paddock
With the new animals incoming and a new tent full of food that the pigs could sneak into, it was time to put the Kune Kune's in their own sectioned off area. We still had corner posts, bracing posts, Timeless T-Posts, and high tensile wire left from our fencing project so we created a new electrified smaller area for the pigs to stay in.
Our pigs are still so small that we needed to add an extra strand to keep them from jumping through, but once they get bigger it shouldn't be a problem.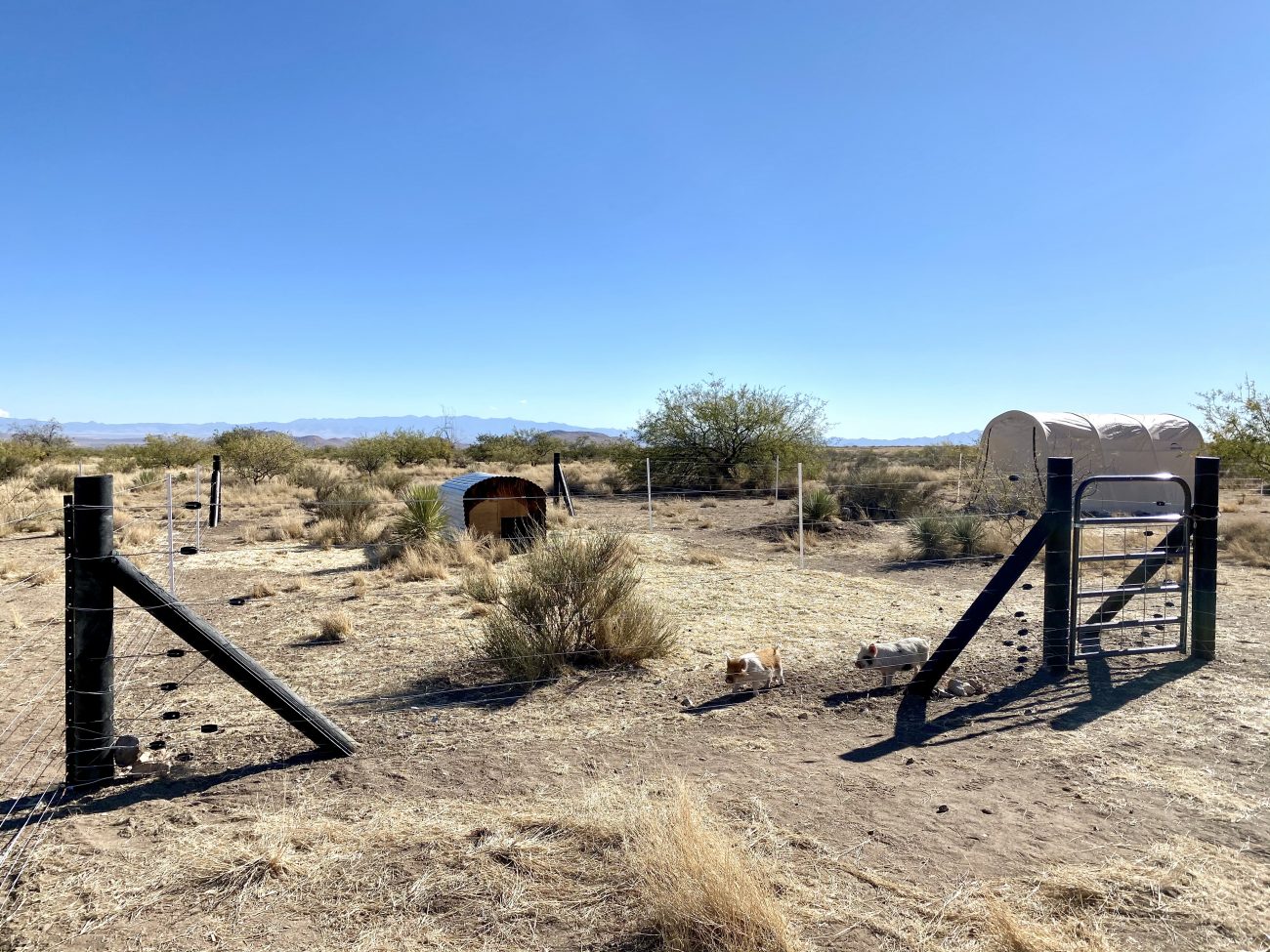 New Animals Coming Soon!
And with that we're ready to welcome some new animals to the Tiny Shiny Homestead. What will they be? You'll just have to wait to find out :)
Want to help support our family?
Over the years we've created hundreds of articles + videos, replied to thousands of comments, and continue to create new content each week. Help us keep it going!

Learn More
Apparel
Grab a fun, comfy t-shirt & help support our family.
comments powered by

Disqus