Building a Floating Deck for our Airstream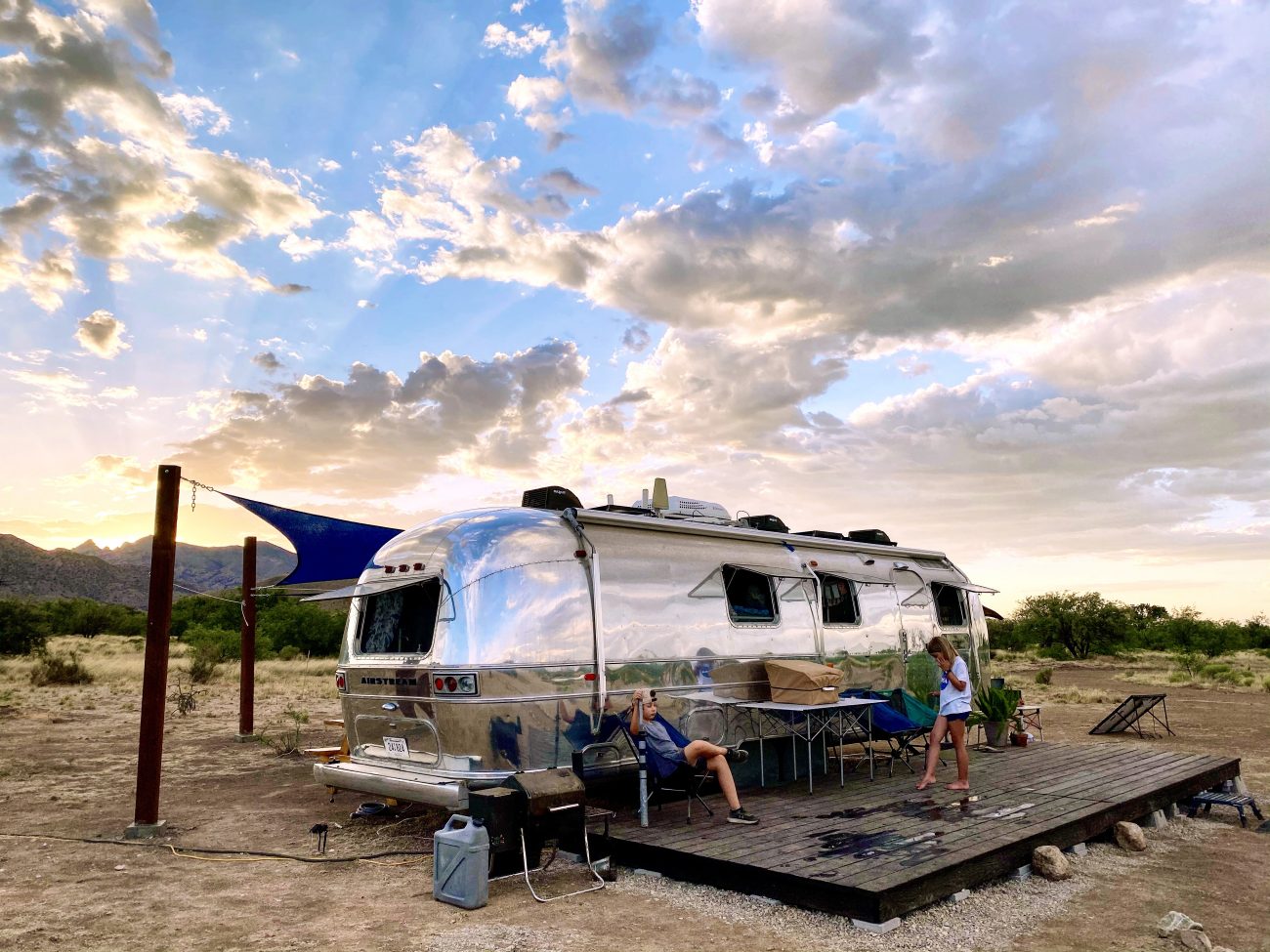 What is it about a deck that just makes a place feel more like home? I mean, we have the exact same amount of space, but somehow adding a deck makes your outdoor space feel more official and homey.
With monsoon season quickly approaching, we were eager to get this deck built to keep us up out of the mud and give us a bit more usable space during the rainy season.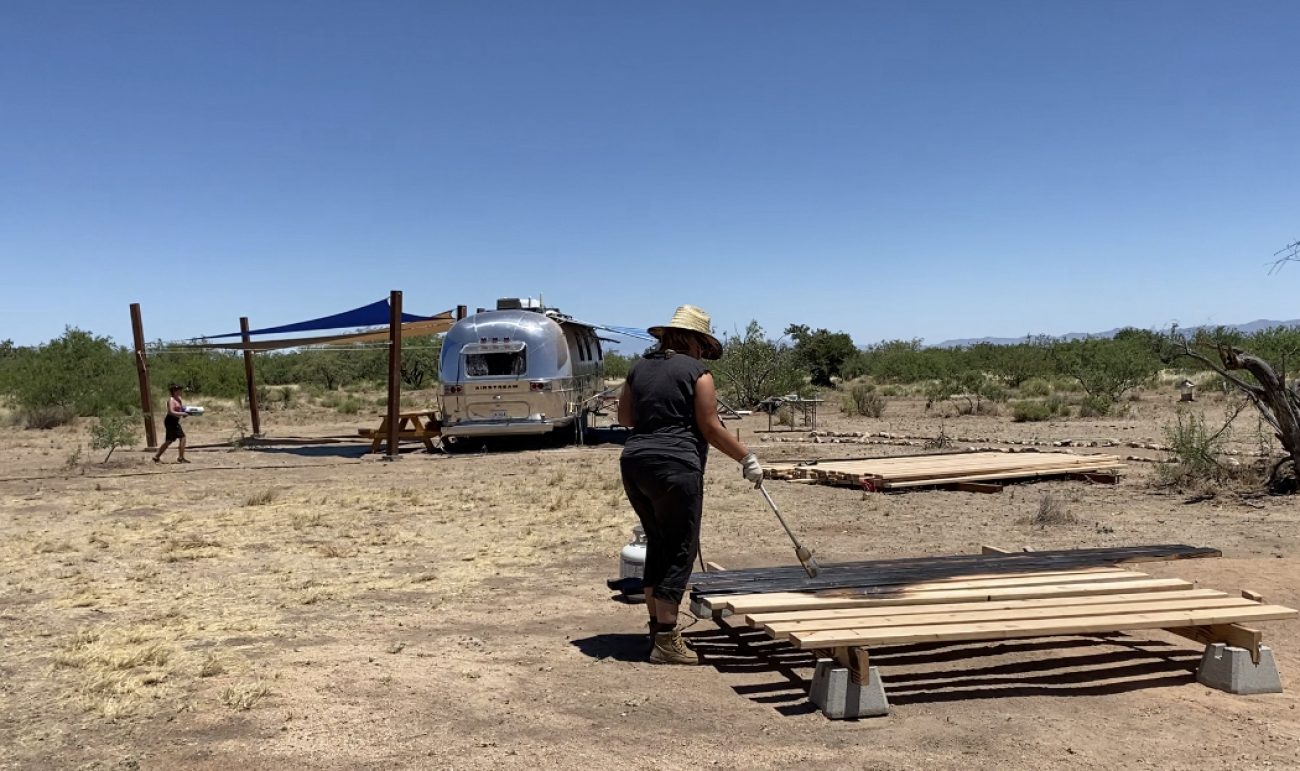 We choose a rather unconventional method of preserving the wood called Shou Sugi Ban. It's an ancient Japanese technique that involves burning the wood, scraping the char, and sealing it with linseed oil. Basically by burning the wood, we are shrinking the cells and making it less permeable to damage from weather and insects. Here's hoping it works :)

The deck worked out to be 288" x 99". So roughly 24' x 8' nearly doubling our living space. Our joists were place at roughly 17.5" on center and supported by cement blocks and rocks because sometimes you just have to use what you've got! 
The kids were a huge help on this project.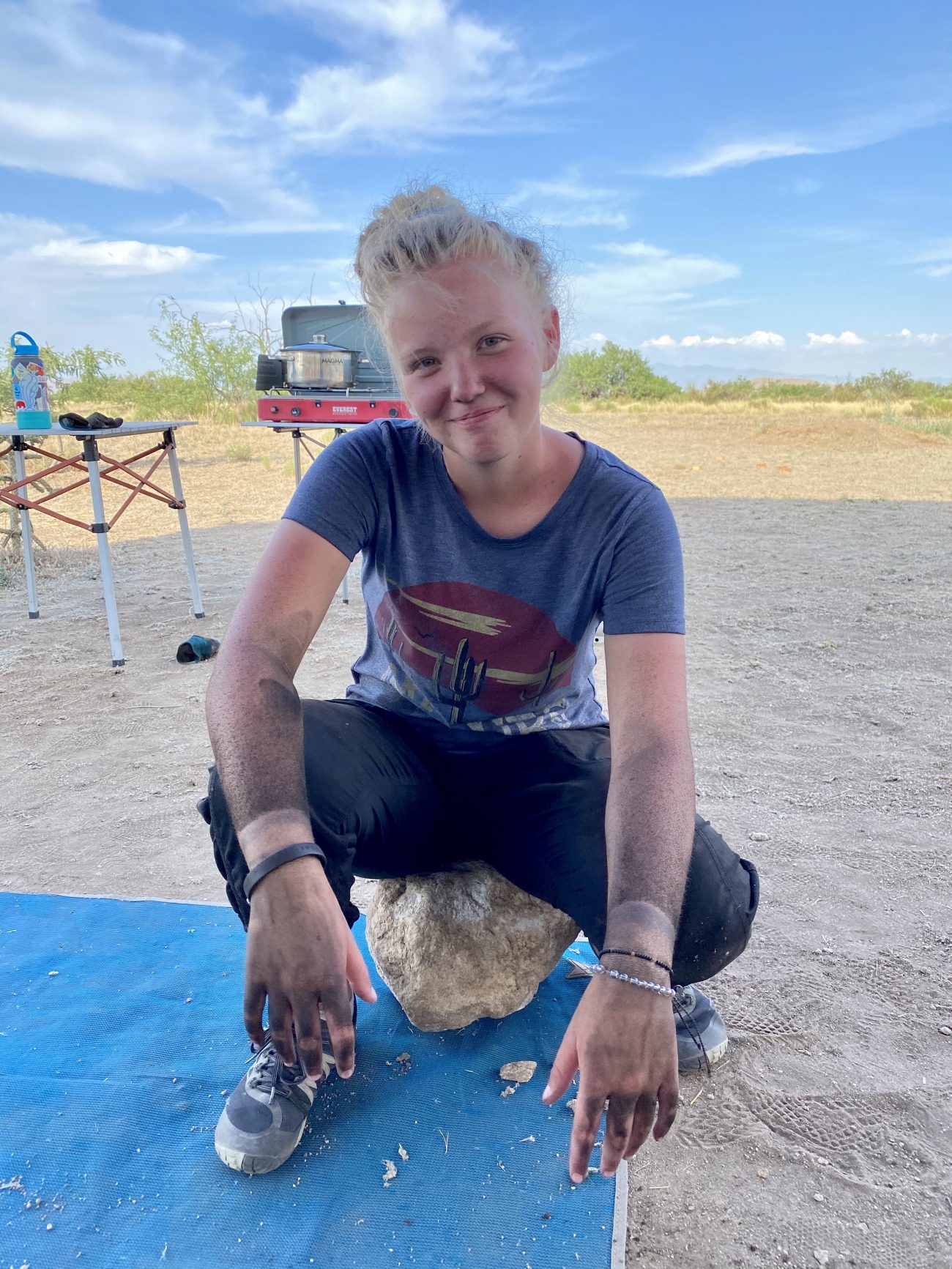 Adali was right there with me the entire time and we couldn't have got it level without the help from our friends from Factotum Farms. Jason and Selena showed us how to use their laser level and even stayed to help us get the frame supported. 
Since moving here, we've really found our people. We've met some of the nicest folks around, and we're excited to be a part of this community. And if you're in need for some of the best goat milk soap, make sure to check out their family business at FactotumFarms.com!

This project only took 5 days to complete and we are super happy with how it turned out!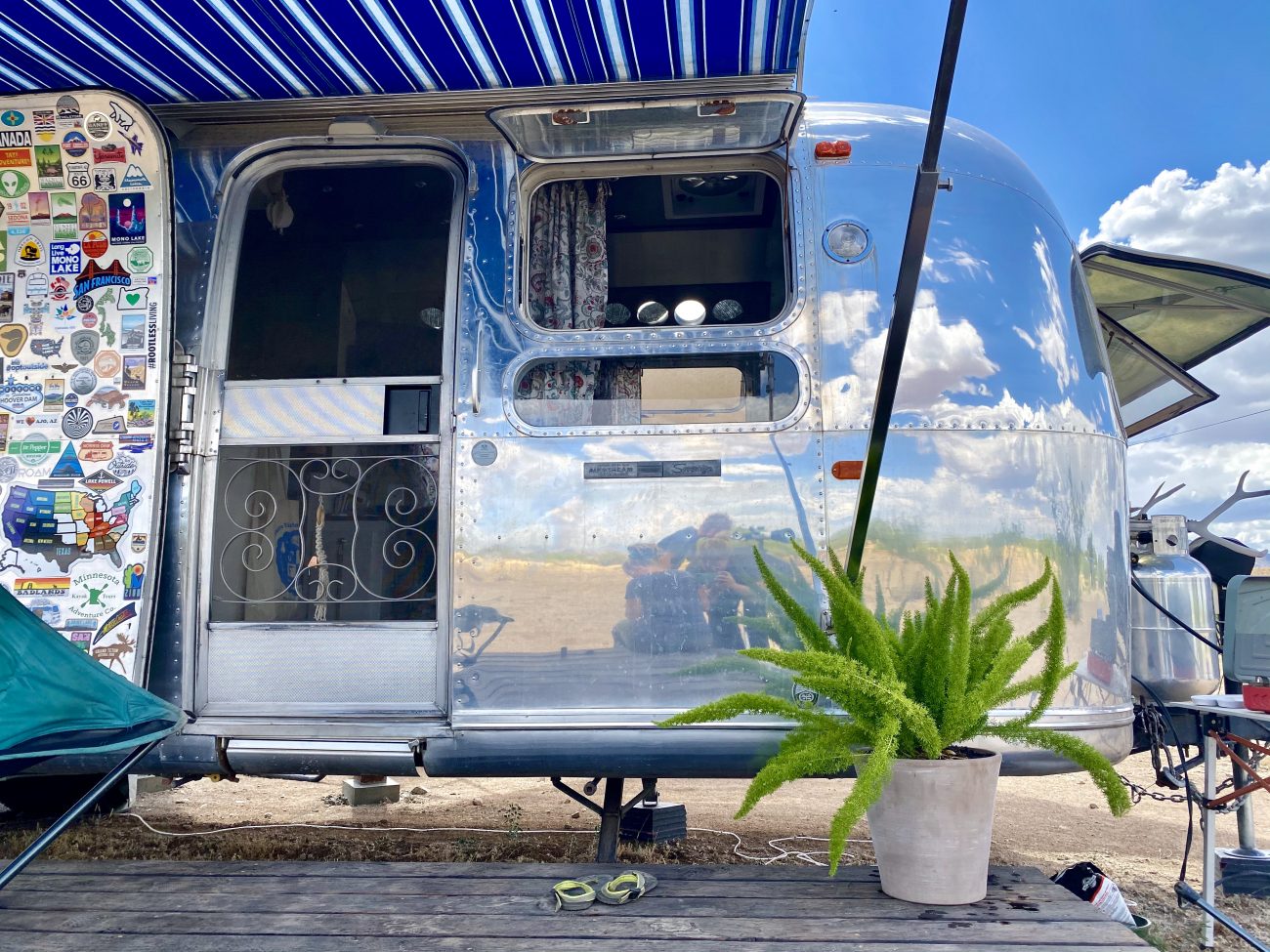 We will be adding a wrap around step because our ground slopes to the front of the Airstream leaving a bit more of a jump off than we want. I may have to talk Jonathan into letting me build some outdoor furniture that won't blow away like our camp chairs currently do. A few more plants and maybe a rug and this place will feel even more like home. Now to just keep the cows off the deck ;)
Become a Tiny Shiny Homie!
Subscribe to our patreon-style community & help support our family so we can keep making things for you! Get early access to videos, special behind-the-scenes updates, curated music playlists, & goodies like exclusive stickers and name drops in our videos.
Signup & Become a Homie
Apparel
Grab a fun, comfy t-shirt & help support our family.
comments powered by

Disqus