Caprock Canyon State Park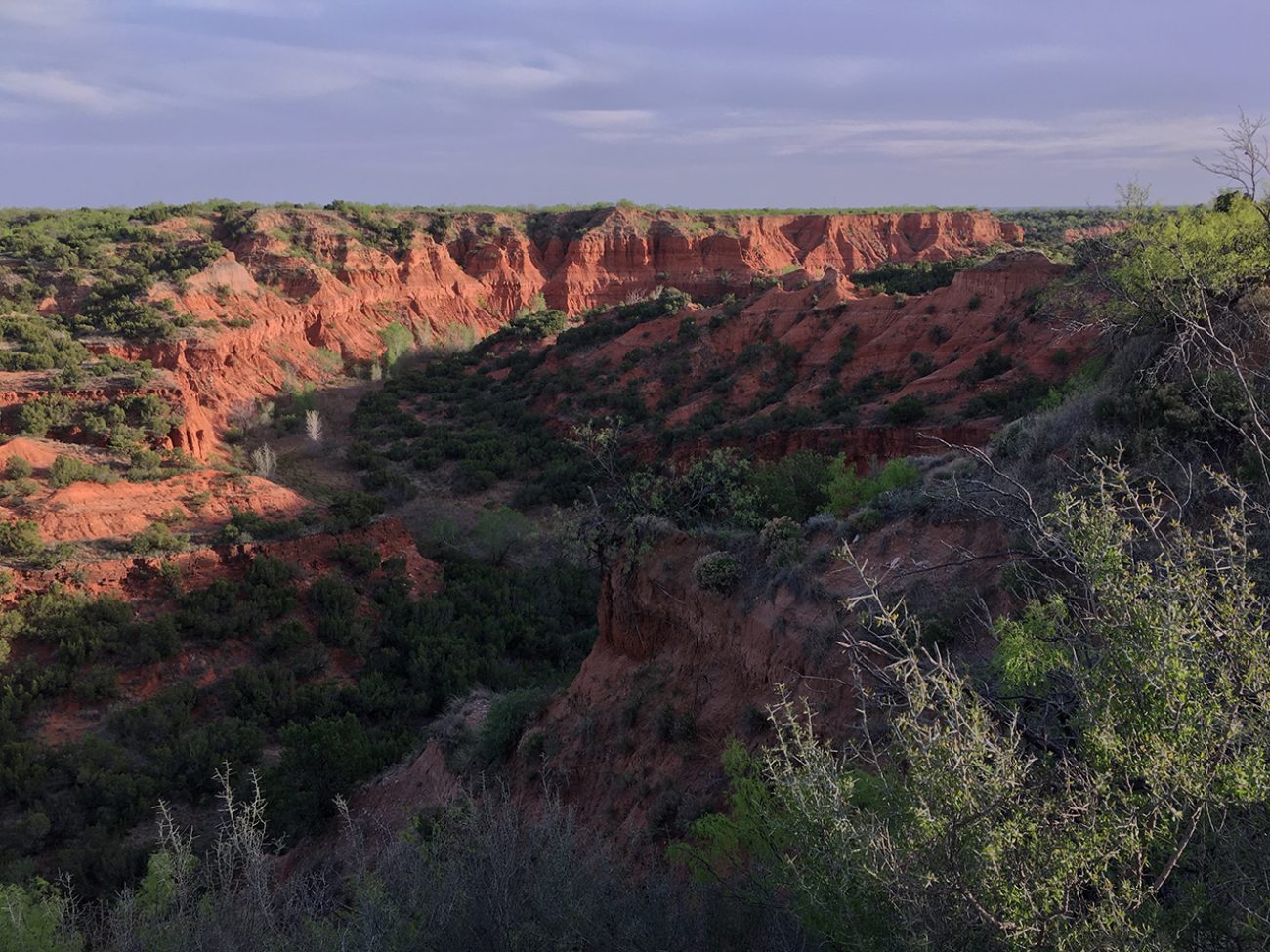 After meeting with William and his family in Forth Worth, we were so excited to head towards open land and red rocks. We had heard good things about Caprock Canyon State Park so we pointed Leatherhead (our trusty F350 that is of course named after a TMNT character) northwest and took off. 
Let me try to do this place justice. Standing next to our site, I was able to hear prairie dogs making their adorable noises anytime someone walked by their home, which happened to be just behind our site. Then a rabbit hopped by as I walked to the trailer trying to avoid fresh bison patties ON OUR SITE! 

Each site had a covered picnic area that we didn't use often because the flies were kind of bad which is to be expected when there are fresh bison patties everywhere.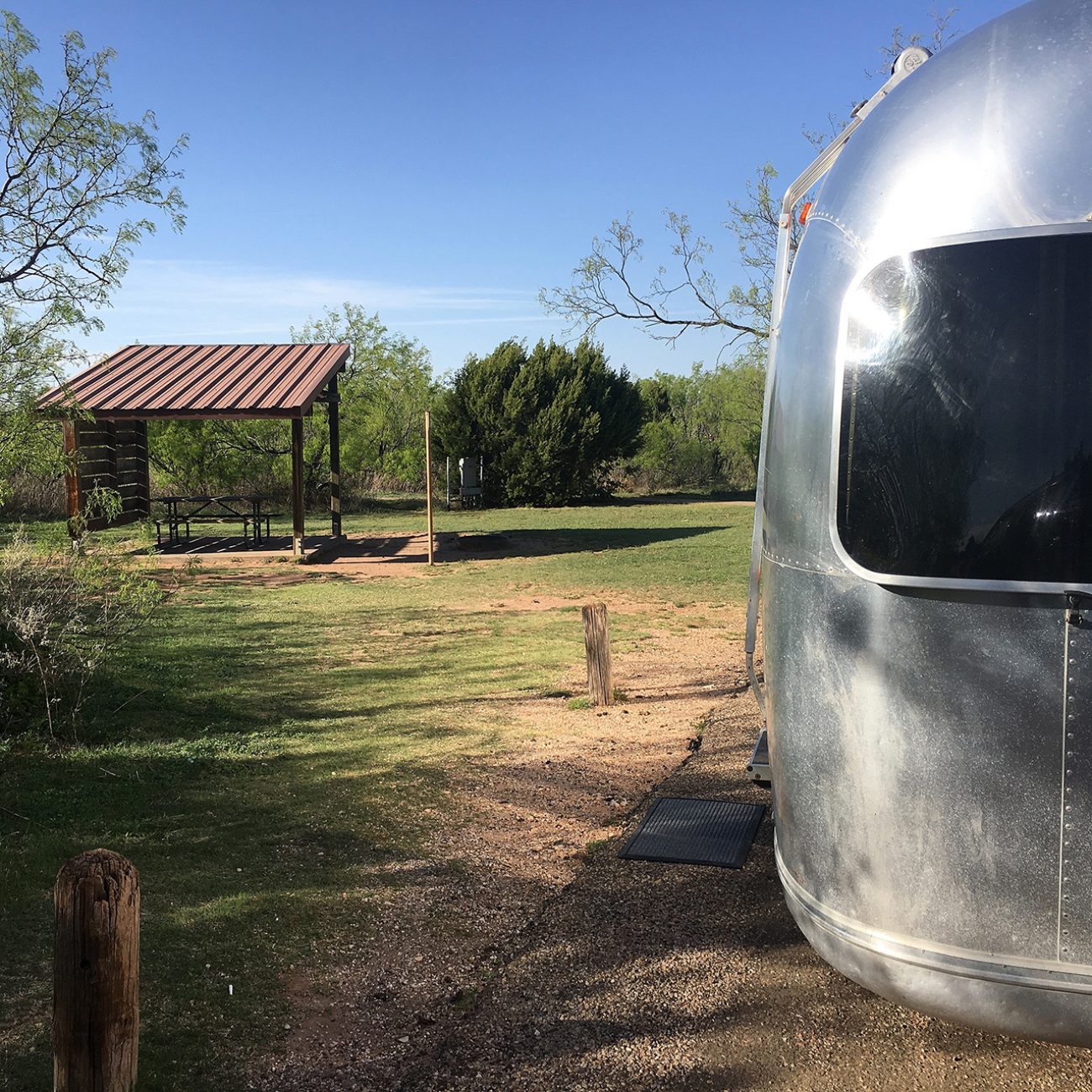 We went on a short little hike at sunset and came across a few bison which was a bit alarming. We stopped and waited until they moved on in the opposite direction and continued our hike.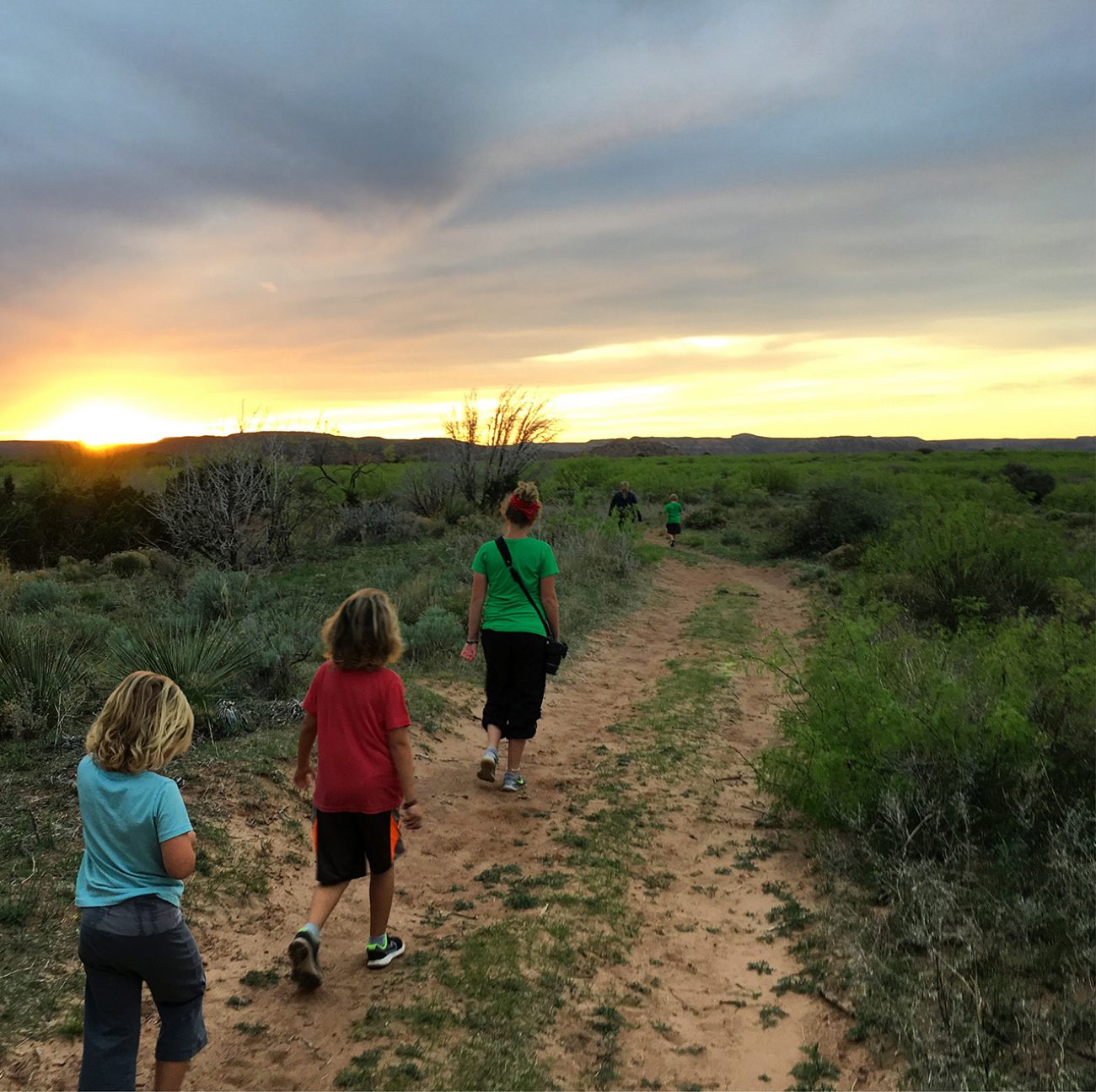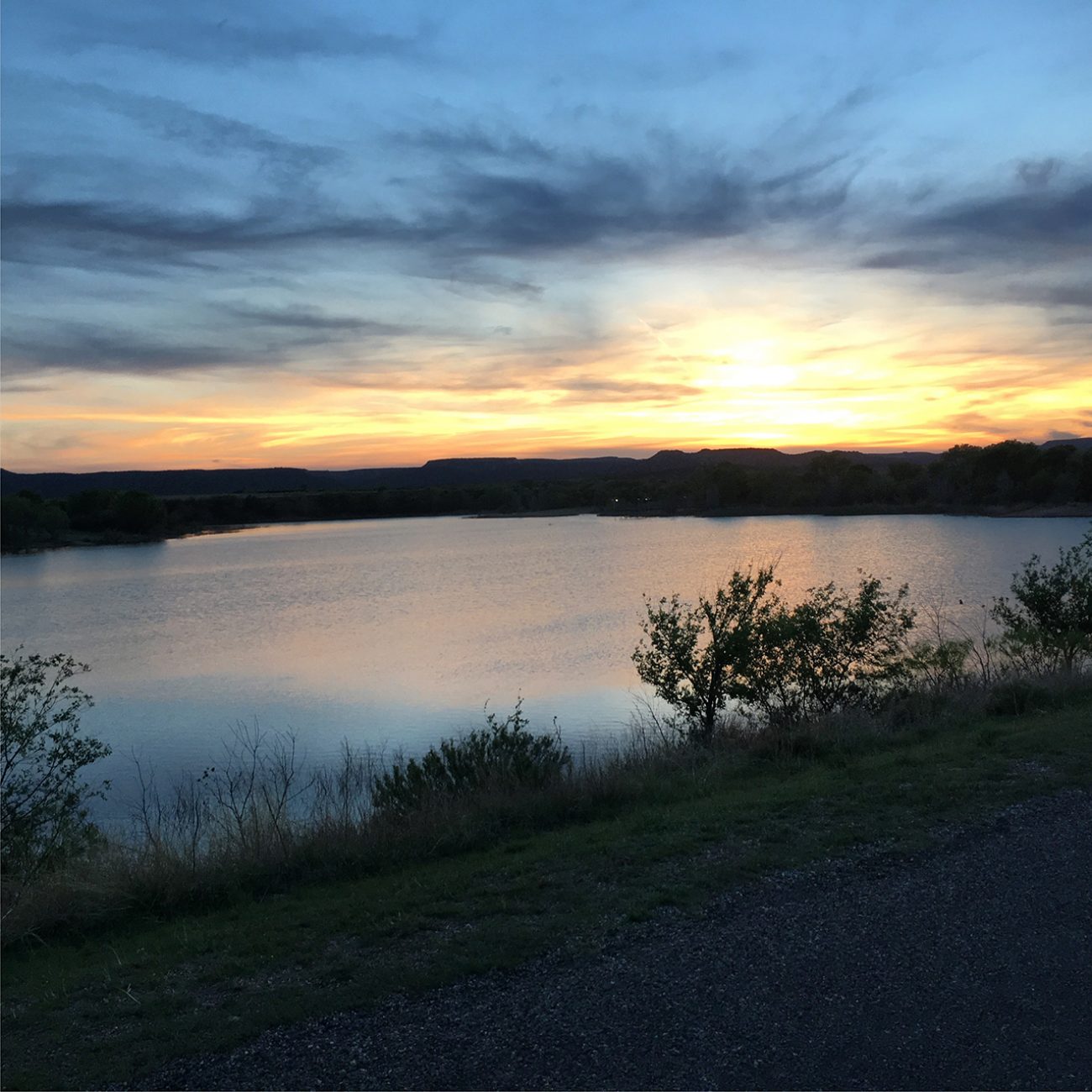 The sunset, the bison, the red rocks...it was just what we needed! A beautiful place to rest and recoup and make a general plan for the next few weeks all while enjoying this beautiful place. 
We tried a bike trail one day, but it was pretty overgrown with thorn bushes and the kids couldn't handle it. I don't blame them. It wasn't fun getting all scratched up. Plus not all of us have bikes made for trails...one day we hope to all have good trail bikes. Until then, I guess we'll stay on paved trails.
With all the great walking trails, there was no way to do them all. We did make it on several hikes, though. It was a drastic difference in temperature in the canyon so make sure to pack plenty of water...and snacks to keep the kids going!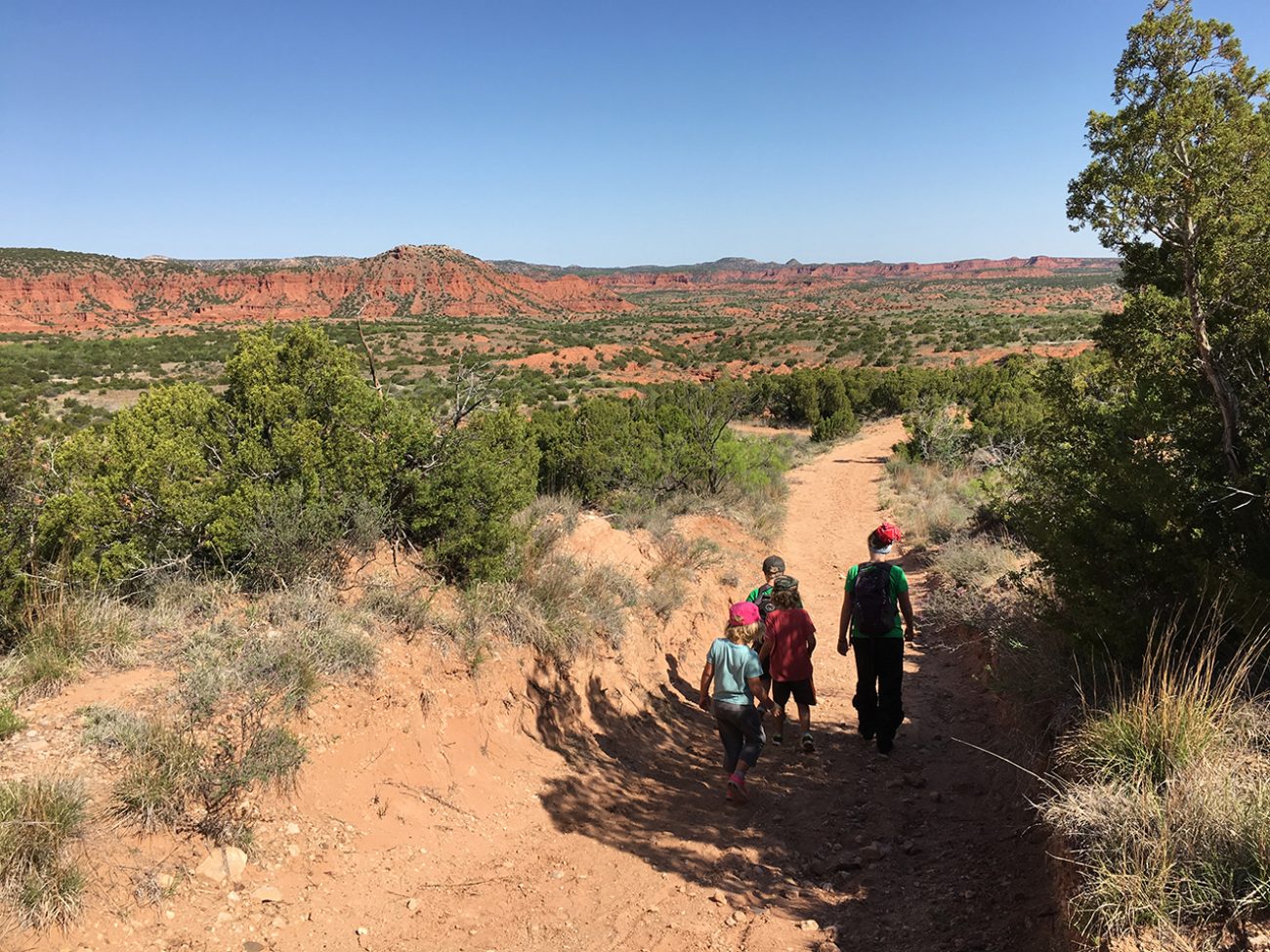 We found out that there was a bike trail that lead to an old railroad tunnel that is now home to thousands of bats. Of course we had to check that out! But from the place where you can park, it's a 4.5 mile ride to the tunnel. Could the kids make it? I had some doubts seeing that little Ada had to peddle three times to our one. Poor kid. We decided to try it and see how it goes. We stopped frequently and made sure to rest when the little kids needed to. We made it about half way before the crying started. I offered Ada two options. We can turn around and I'll wait at the truck with her while everyone else went, or, we rest and take our time and I stay with her the whole time. She wanted to keep going! That's my girl!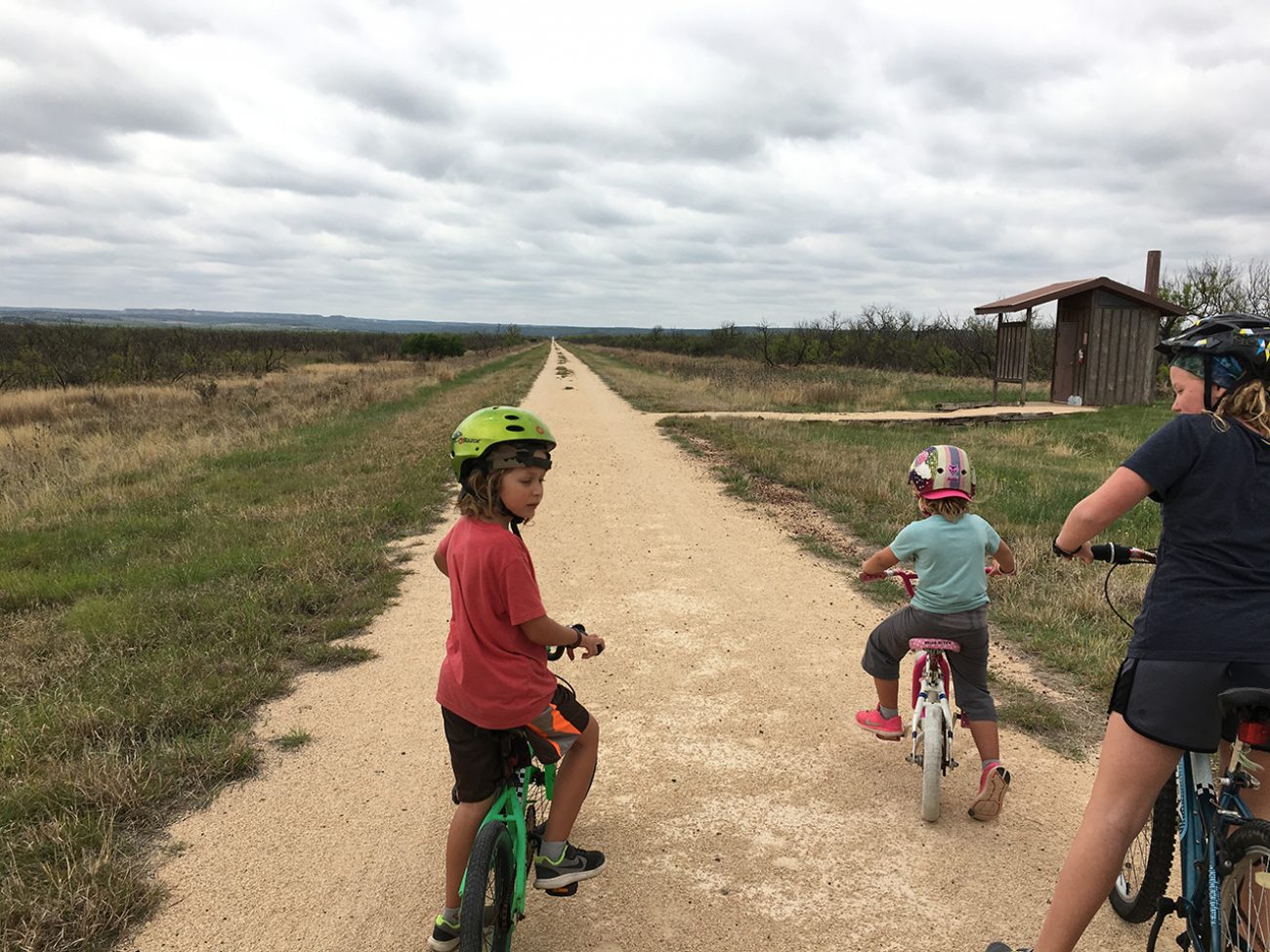 I was so proud of her. We would go about half a mile at a time and she would need to rest and drink but we all made it up to the tunnel!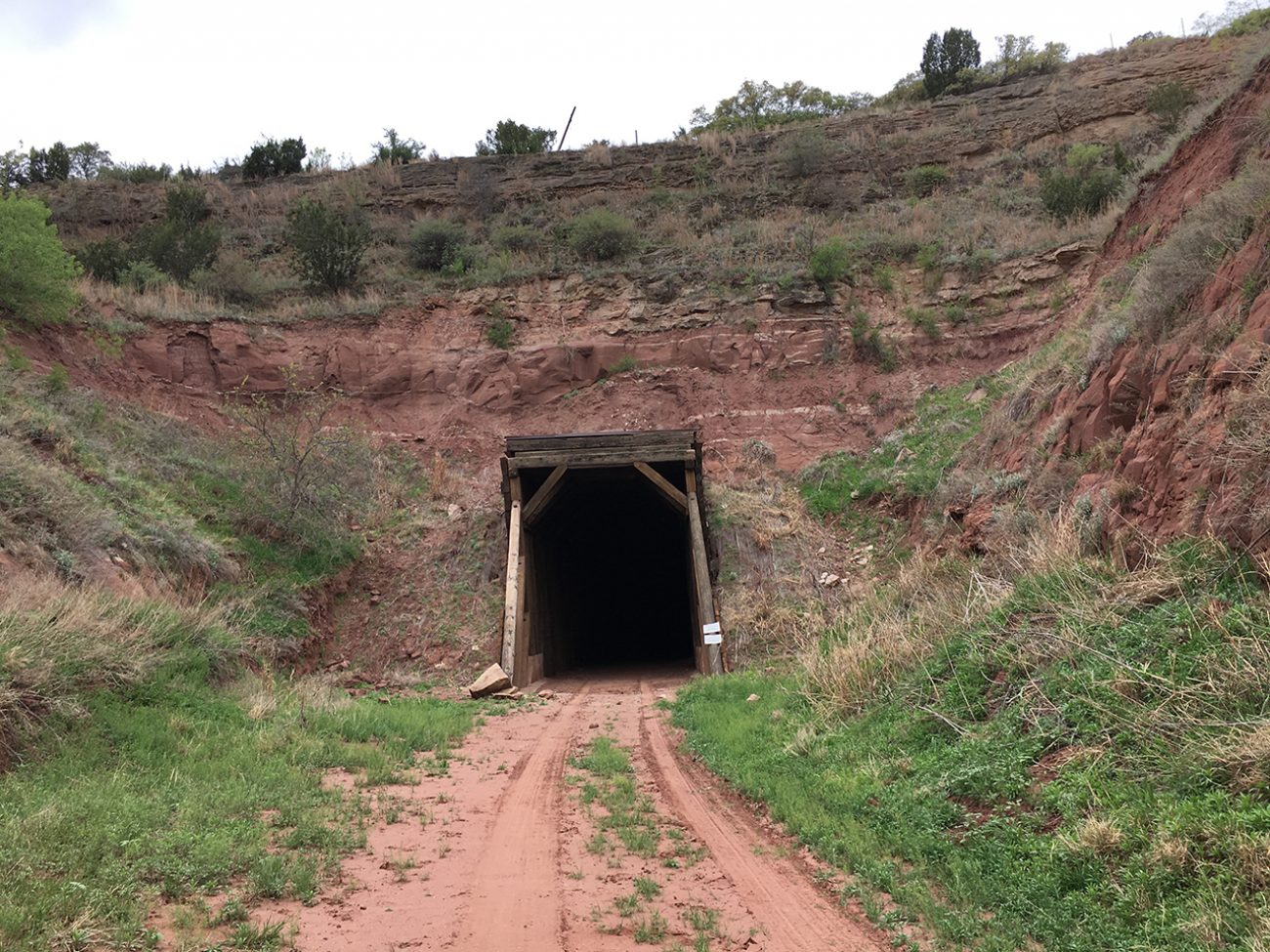 After reading about there being a good 10" of guano in the tunnel I packed some trash bags to put on our shoes once we got there. I know, call me crazy, but I don't really want bat poop on our shoes and ultimately in our house. No, thank you!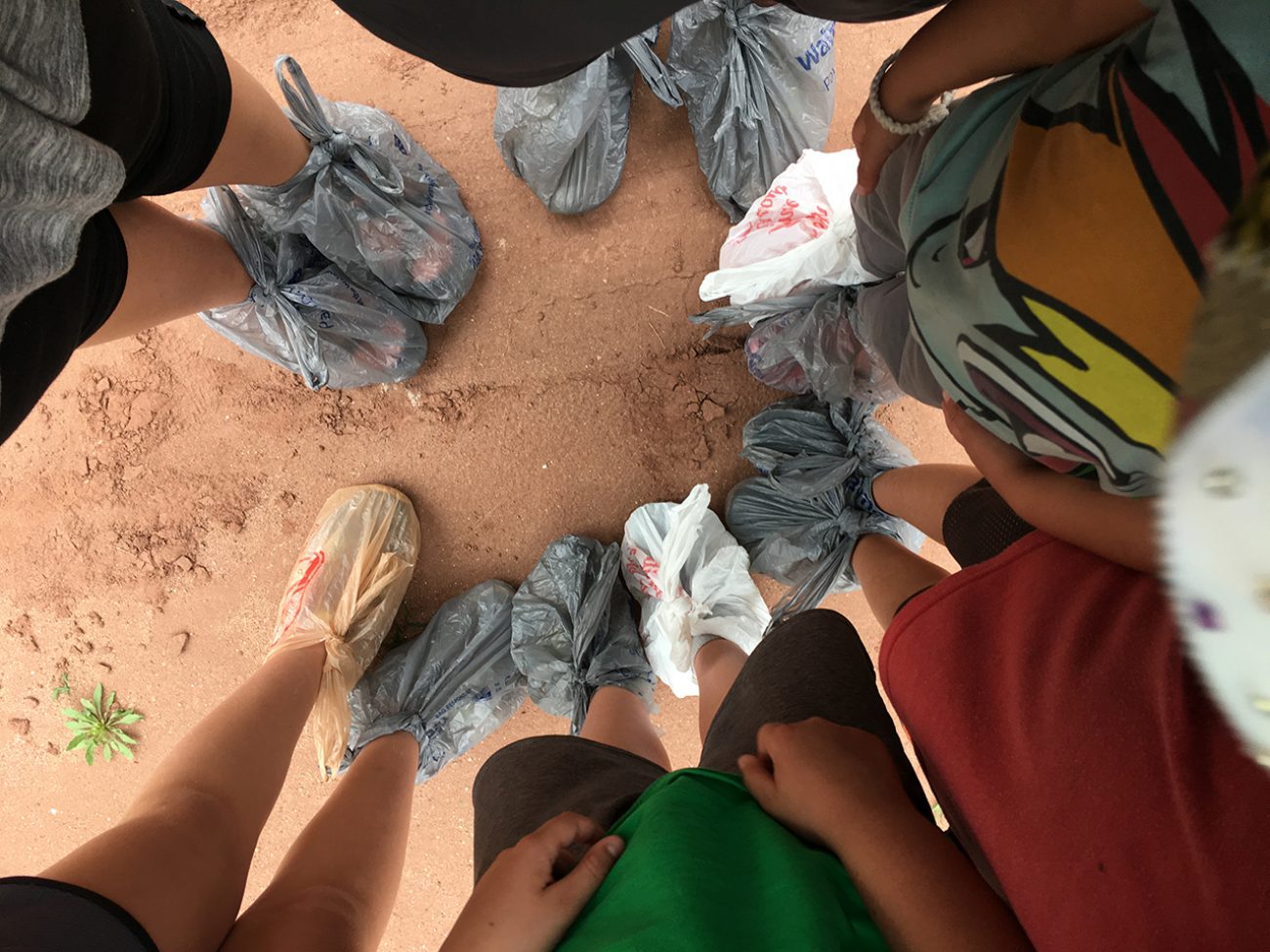 We looked ridiculous AND we forgot a flash light. So, we couldn't really see them but we could hear them! As great as it was to hear the bats, my favorite part was that the kids pushed through as the winds were pushing against us on the slight uphill trail to get there. We had a blast coming back down, though. It was just enough of a hill to not have to peddle most of the time so the kids flew back down to the parking lot and celebrated with a water fight.
9 MILES! So proud of the kids!
After almost a week at Caprcok Canyon, it finally happened!! I had been waiting and waiting to catch a bison walking through our campsite. Jon happened to be the only one outside, busy filling up a container of water from our outdoor shower area, and had no idea that this big guy was right behind him! Jett happened to look out the door (which was open) and yelled, BISON! Jon turned around and about peed himself!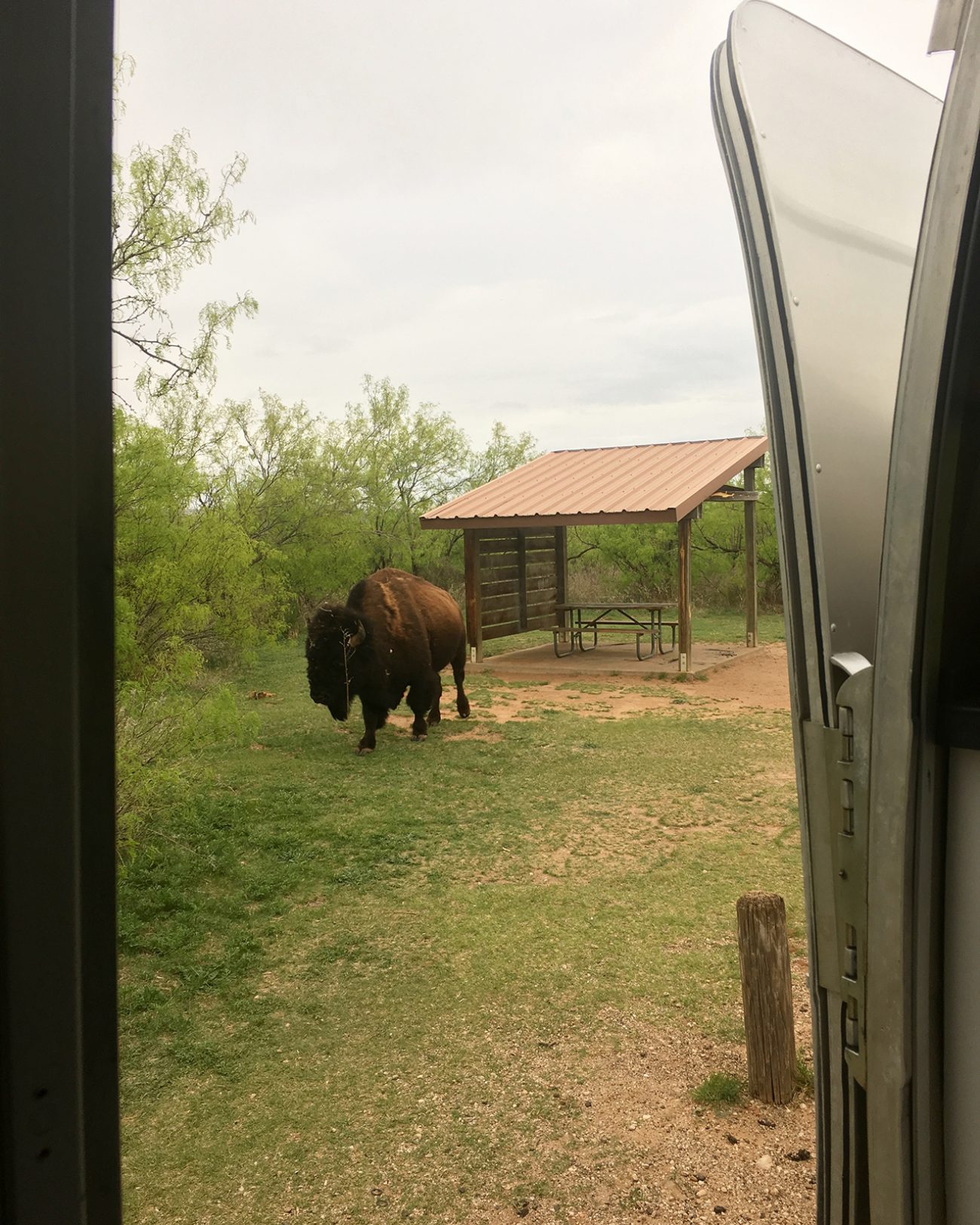 He turned the water off and ran in the door so fast. I had to get the picture before he wandered off, but I also thought it would be best to shut the door as quickly as possible. 
Shew! What a cool thing to be able to watch him walk by our home.
Oh, there was this one night, Jonathan and I stayed up late finishing up the Netflix show, 13 Reasons Why (so good...and disturbingly real), and when I got up to get a drink in the kitchen I looked out the window to see a SKUNK sniffing around our bikes! I freaked out! I have this crazy fear about being sprayed by a skunk. It stems from a camping trip when I was little and had to go to the bathroom with my mom but there was a skunk in front of the bathroom door so we couldn't go in. It scarred me for life!
We had a blast at Caprock Canyon State Park and I think it should be on your list if looking for great Texas State Parks.
We were really looking forward to more boondocking, being around less people, and more family time exploring. It's time to get further west where there are endless possibilities to do just that.
Become a Tiny Shiny Homie!
Subscribe to our patreon-style community & help support our family so we can keep making things for you! Get early access to videos, special behind-the-scenes updates, curated music playlists, & goodies like exclusive stickers and name drops in our videos.
Signup & Become a Homie
Apparel
Grab a fun, comfy t-shirt & help support our family.
comments powered by

Disqus