Charming Ajo, AZ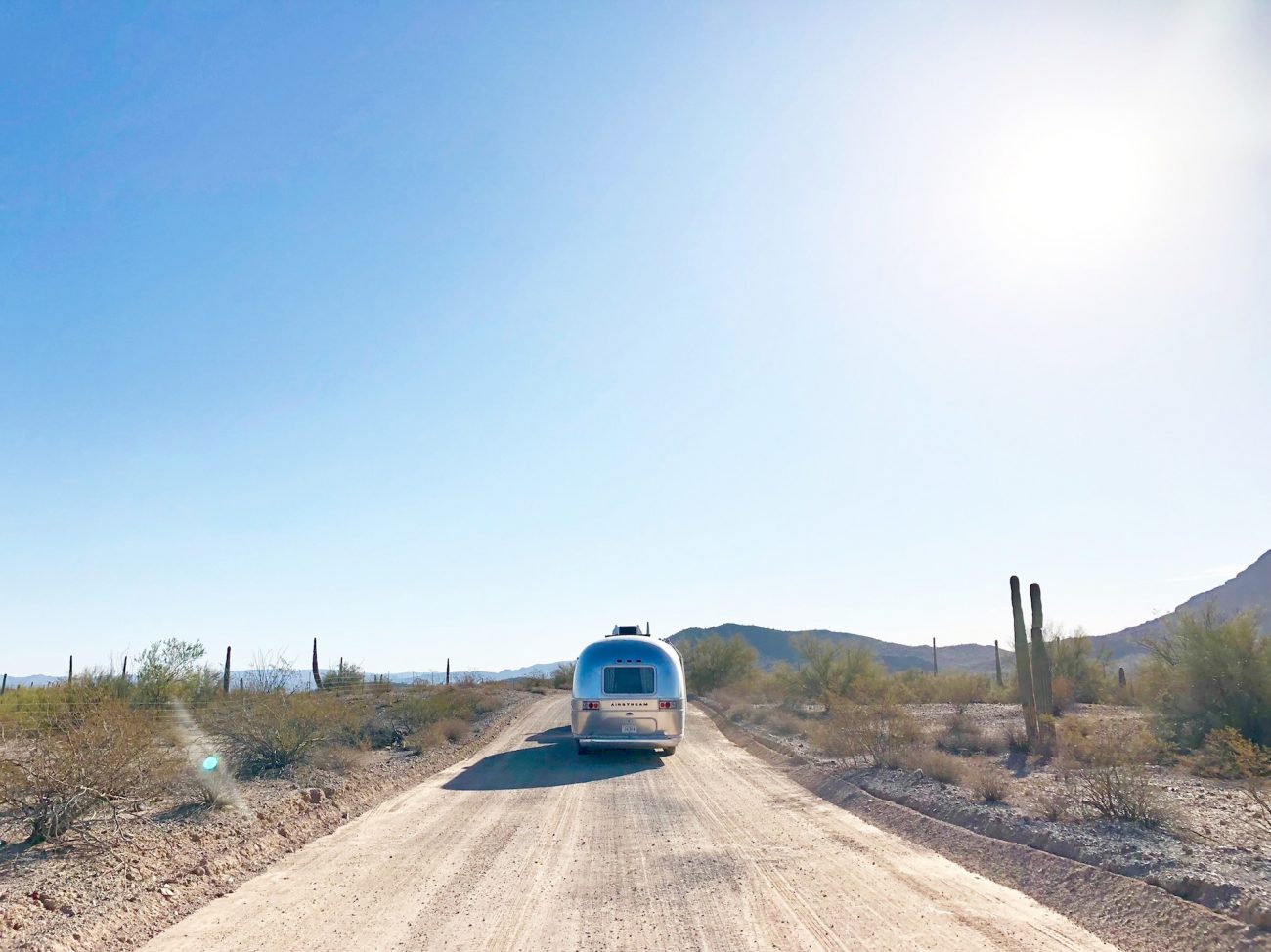 I've been sitting on this post for a while now. Not quite knowing how to describe our time spent in Ajo. We were just trying to escape the cold evenings in Sierra Vista, but what originated as a one week stay quickly turned into three. 
If you have driven through Ajo, you probably didn't even think twice about staying there. But as with most small towns, if you take some time to really explore the community, you may be surprised at what a gem these places can be. 
We found a sweet little boondocking spot in the Sonoran Desert just a few miles from downtown Ajo.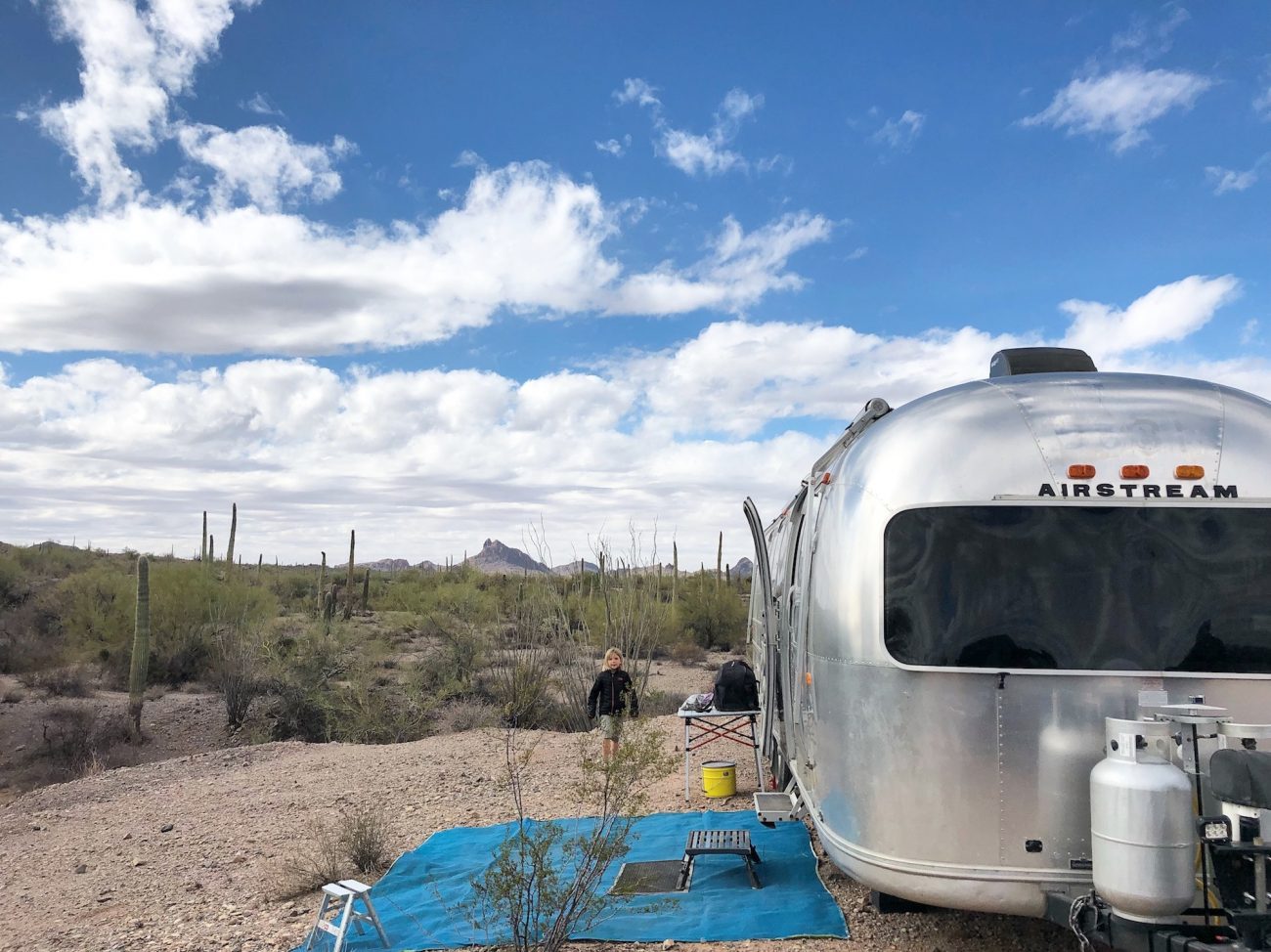 Thankfully we had friends in the area that scouted us a great spot. Thank you Kate and Matt from @wheeledandfree!
We were surrounded by the most beautiful desert scenery and each night the sky was lit with incredible pink and purple pastels as the coyotes sang their evening songs. It was simply magical.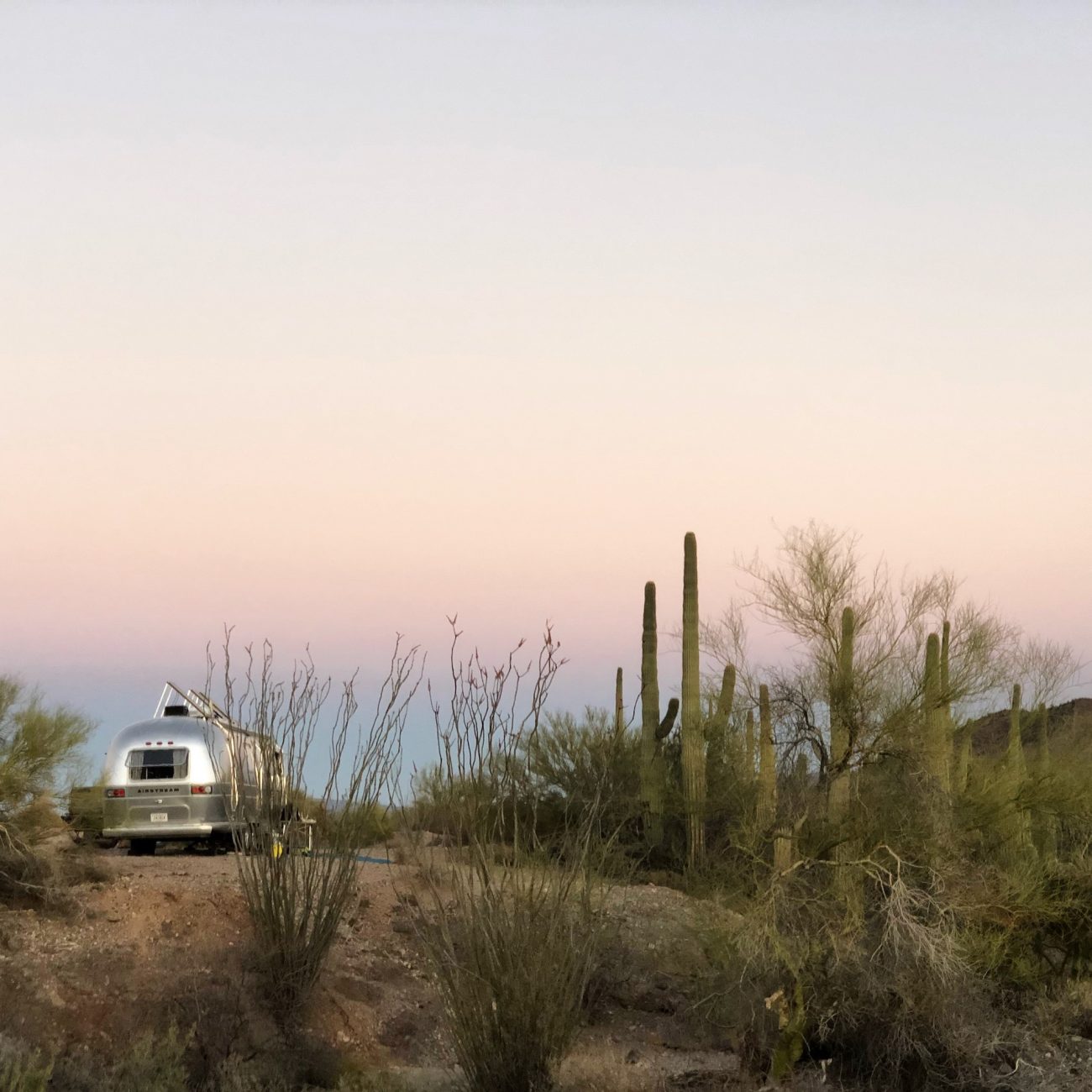 So, let's talk about the town of Ajo.
First of all, it has a weird name. It means garlic in Spanish. It sounds like a sneeze. But it's so cute and has so much potential. There were so many cool looking buildings, but not a whole lot else...Or perhaps, we just didn't find them? Either way, we loved the town square and went there nearly everyday.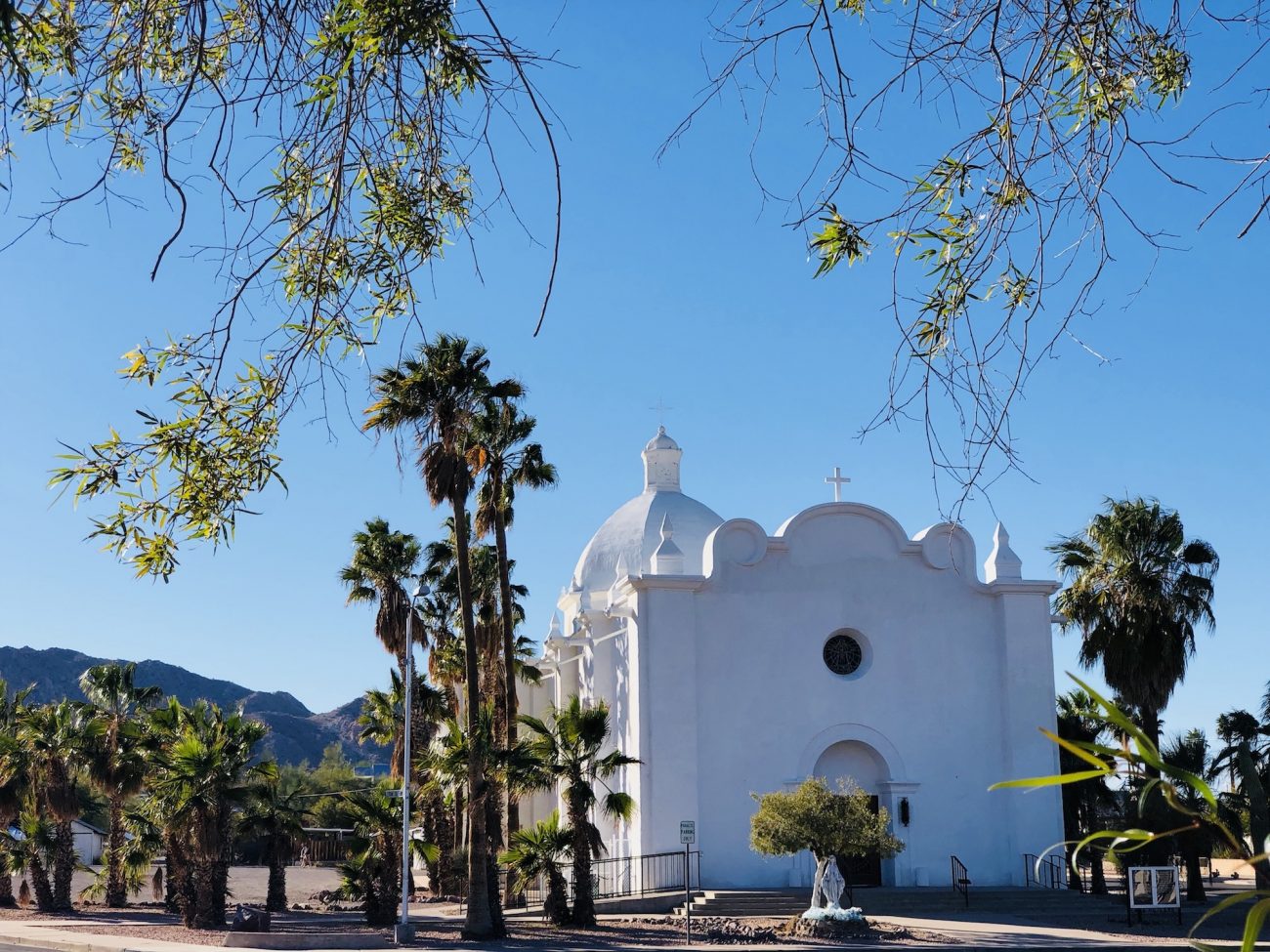 Being so close to town, we frequented the local coffee shop (Harris & Smith Co) and it was so good. We were hooked on the Churro Frappe but also loved the Chai Frappe and the Caramel Frappe. It's a must visit when you're in Ajo or even just driving through. They even have a cute little shop filled with local artist items like pottery, cactus pillows, cactus shaped tea light candles, and handmade signs for your home. It was a challenge to keep my money in my pocket and not walk out with all the things!
We loved the murals downtown in "Artist' Alley," and made sure to let the kids pick their favorite one for pictures.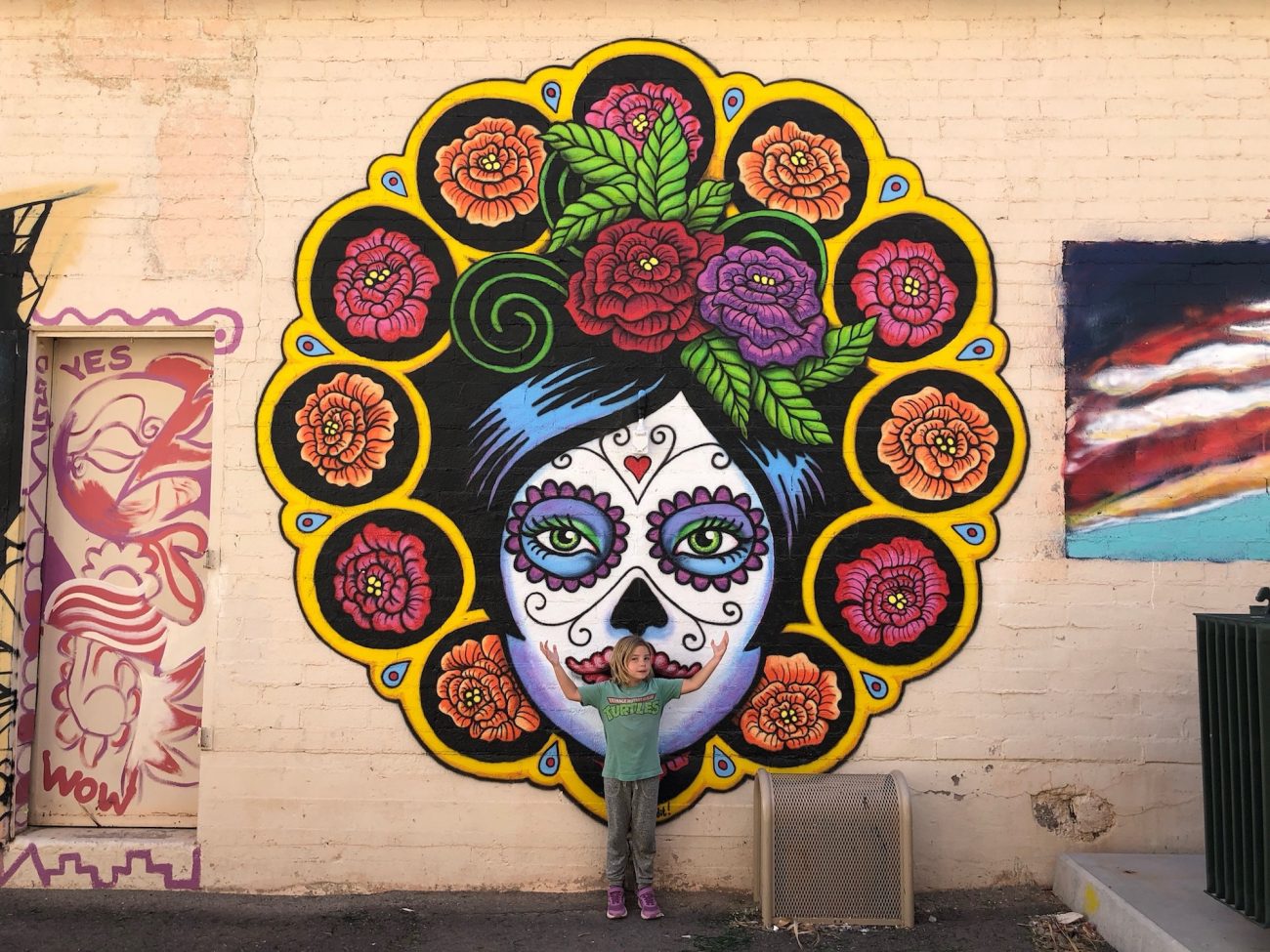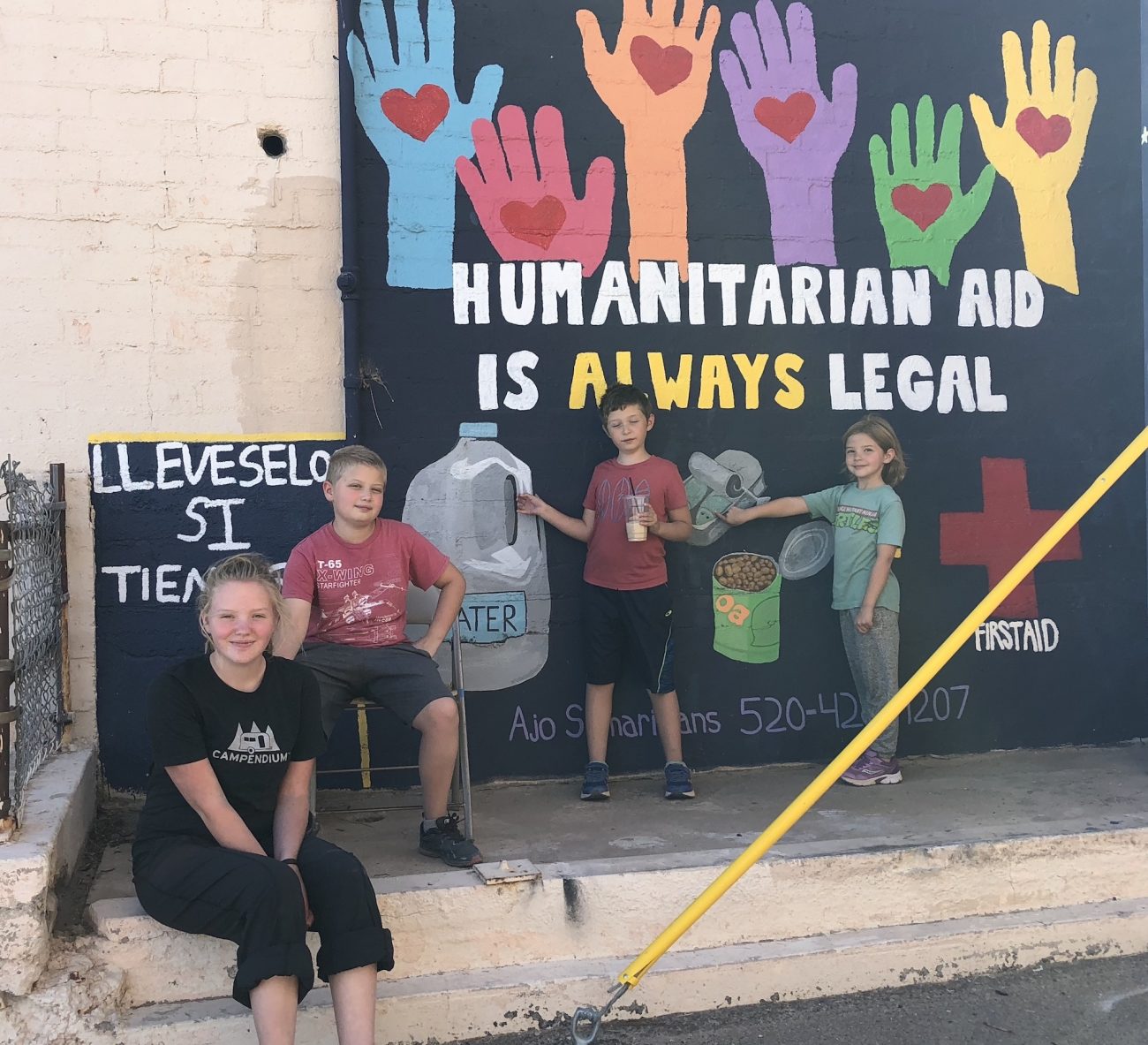 We also spent a few days at the library letting the kids read and put puzzles together while we got some work done. Bonus: It's right across the street from the coffee shop!

While there are basically three options of restaurants to choose from, I'd only recommend Marcela's Cafe & Bakery. But don't let the name fool you. It's not a bakery…at all. Evidently it used to be about 17 years ago, but no one bothered to change the name. HA! Small towns… They served some pretty great Mexican dishes, though. 
If you love nachos, visit the Agave Grill! Woah, those were top notch.
For water, we ended up going to Shadow Ridge RV to fill up our water bladder and jugs (40 gallons total) for just $3.00!! Score! Adali and I even took showers there one day for $3 each. After being in the dust for 3 weeks, we needed that! 
Honestly, we filled up our bladder and jugs more than usual because of the convenience and low cost, but I'm not mad about it - this place was dusty! It was nice to get quick 'regular' showers at home. Plus, in those 3 weeks we only ate out 3 times so there were lots of dishes to wash.
When we got to Ajo, we searched for a grocery store. Turns out, the grocery is also the hardware store! Again…got to love small towns! We choose to look at the bright side. The produce section was really good, and we had lots of food in our Airstream that we needed to use up. Random meals it is! We saved so much of our grocery, eat out, and gas budgets while here. Everything was close, and cheap! That's my kind of town!
For food we only grabbed what we needed and left with mostly empty cabinets. Oh, and a countdown until we could find the closest Trader Joe's!
Hiking
It was fantastic. We had many walks in the washes behind our house and around the area.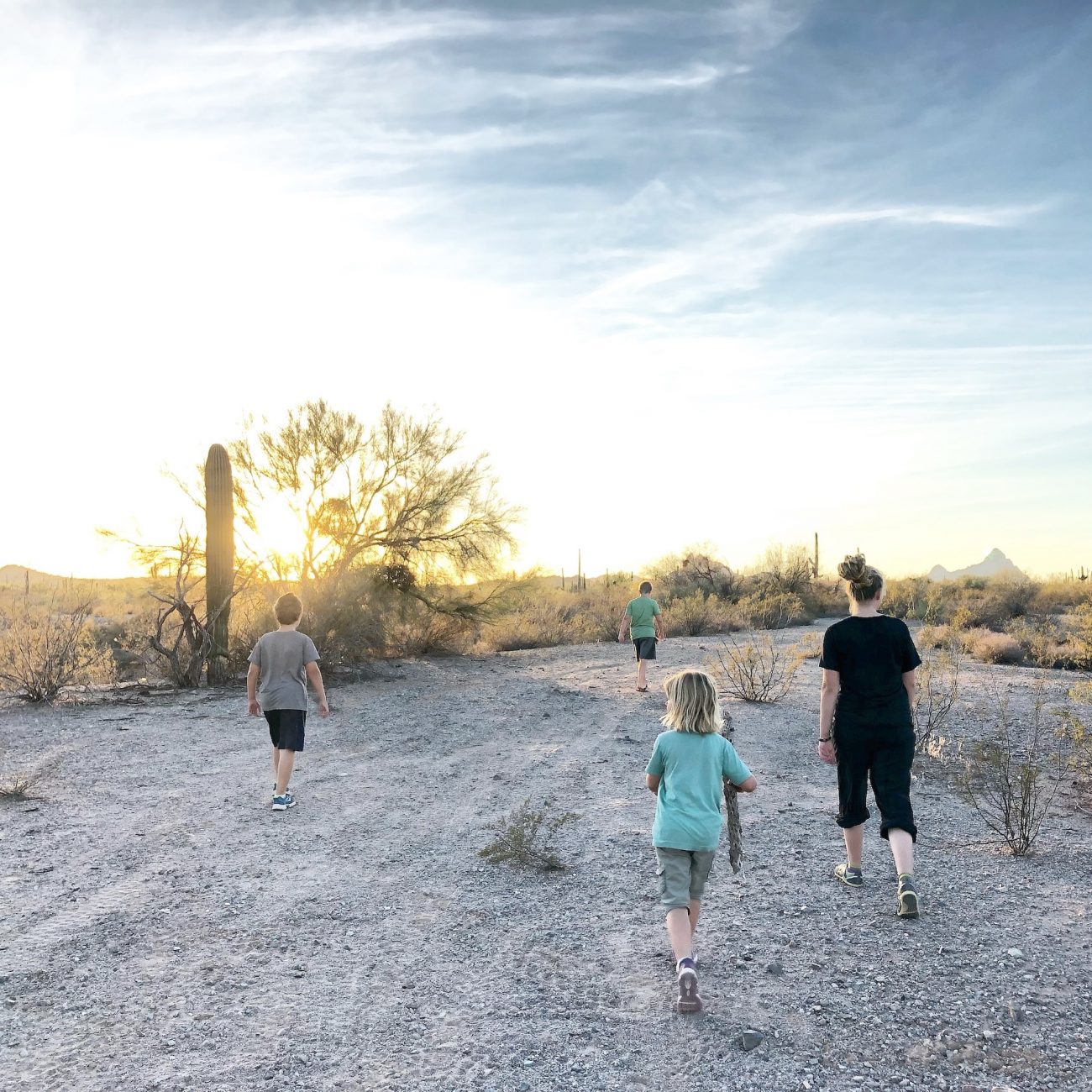 Our first night there we picked out a huge rock in the distance and decided to walk to it. There was no trail but we weaved our way through the cactuses, (Yes, that is the right term because there were several different varieties of cactuses. Cacti is only used when referring to a bunch of cactus of one variety) and made it without too many chollas jumping on us!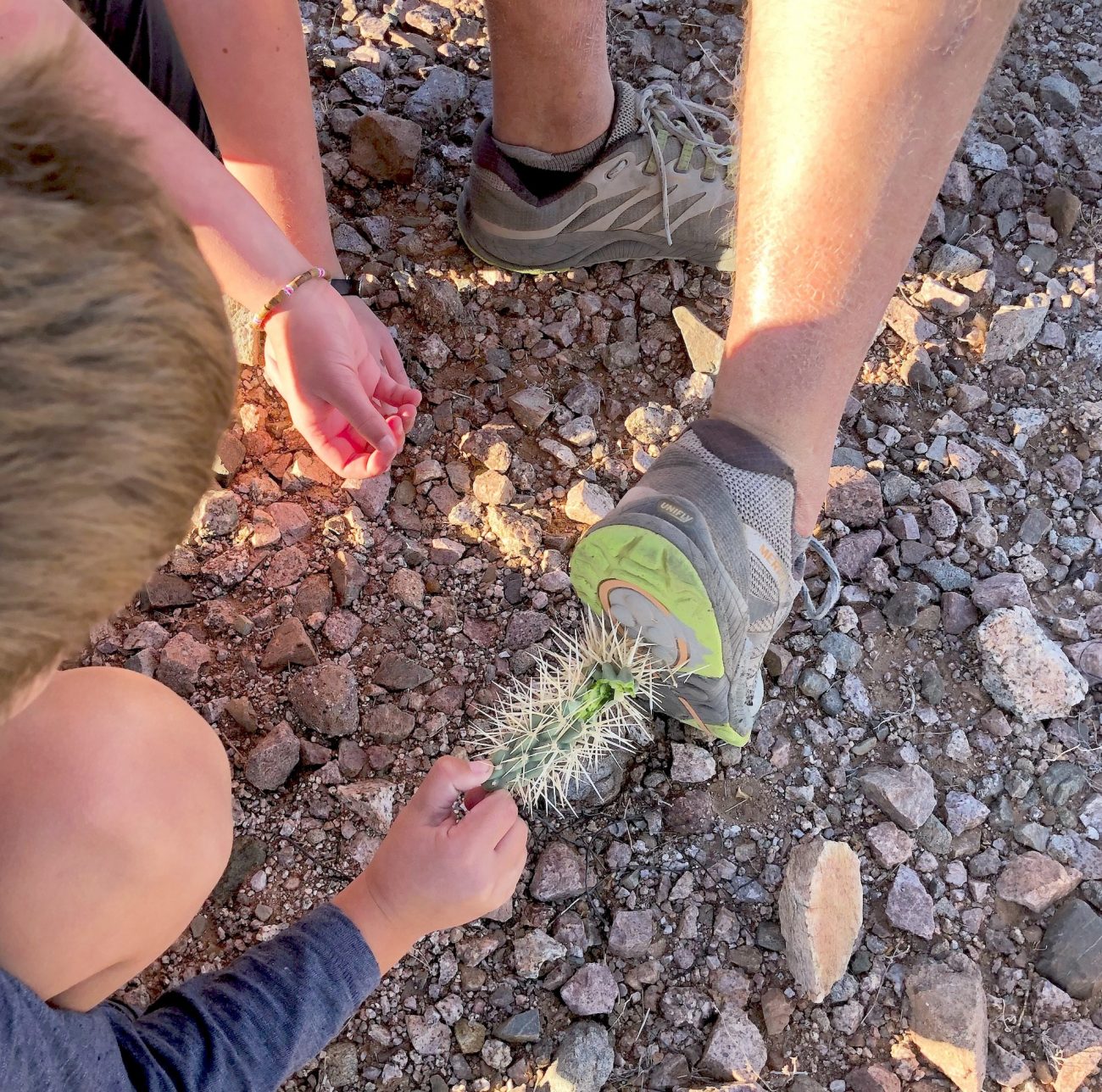 The view from the top of the rock was something everyone should see. The Sonoran Desert is so beautiful. Especially when you can climb up high to see it near sunset.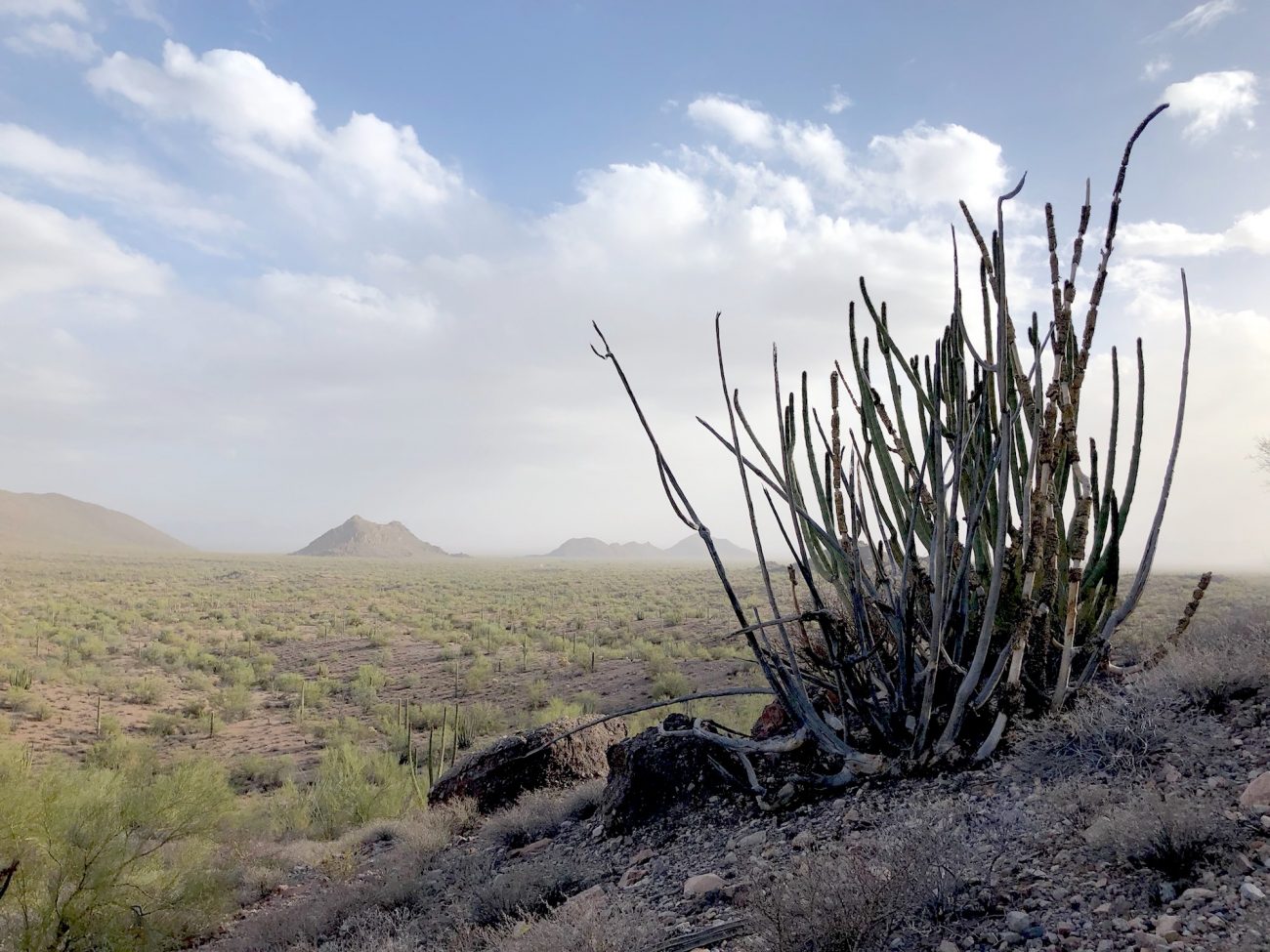 It's hard to explain how incredible this place is. 
The kids dubbed this 'butt rock' and they had so much fun climbing it.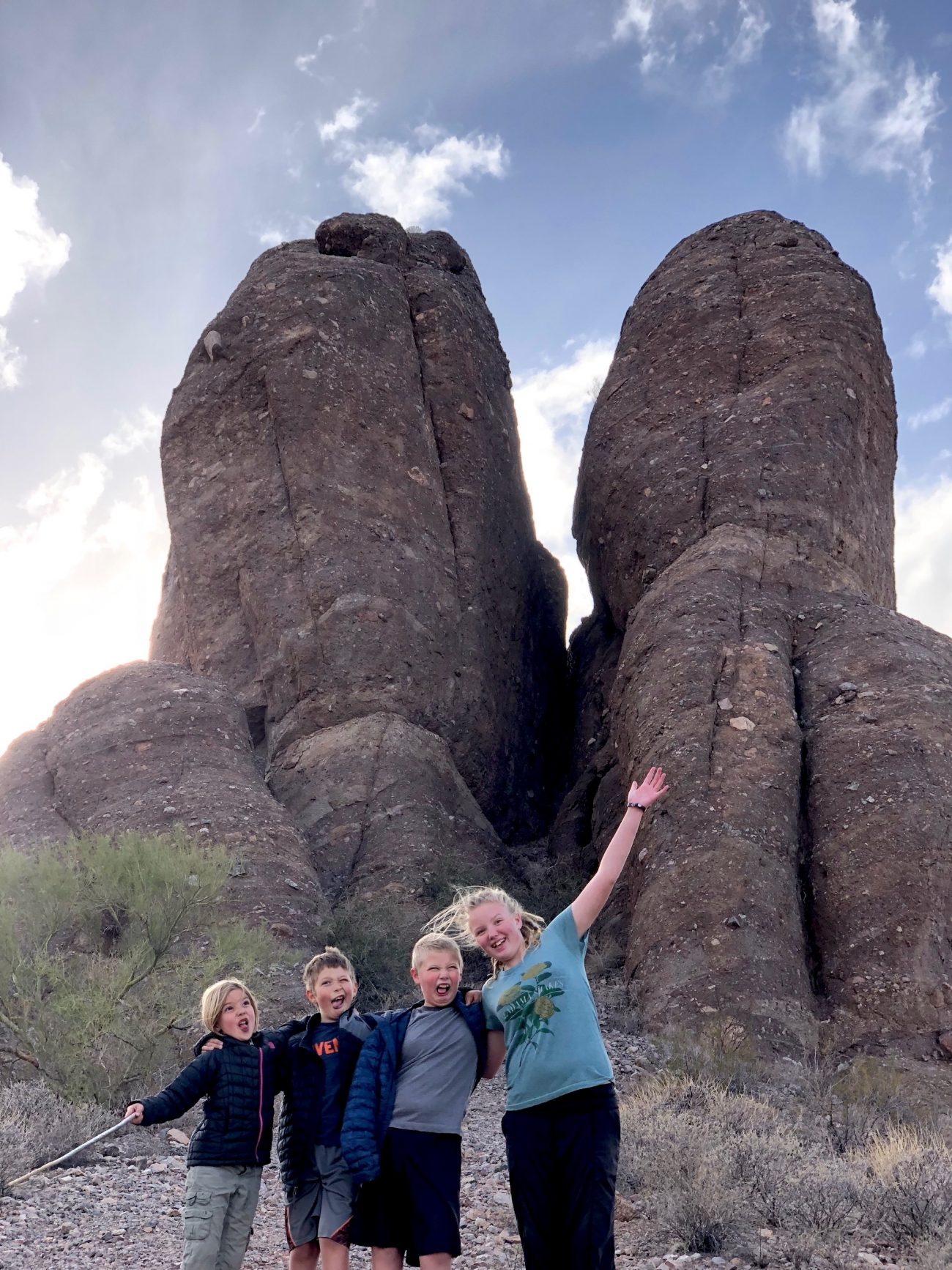 I, on the other hand, was about to have a panic attack at the top. I'm glad they take after Jonathan with their love of climbing on all the things. My heart just can't handle it sometimes. 
On our way back, I spotted a deer antler! We were so excited about our find and the kids insisted on keeping it. 
Our last night we decided to hike back to the rock. Unfortunately I hurt my foot, and after the first half mile I had to turn around and come back while the others went on.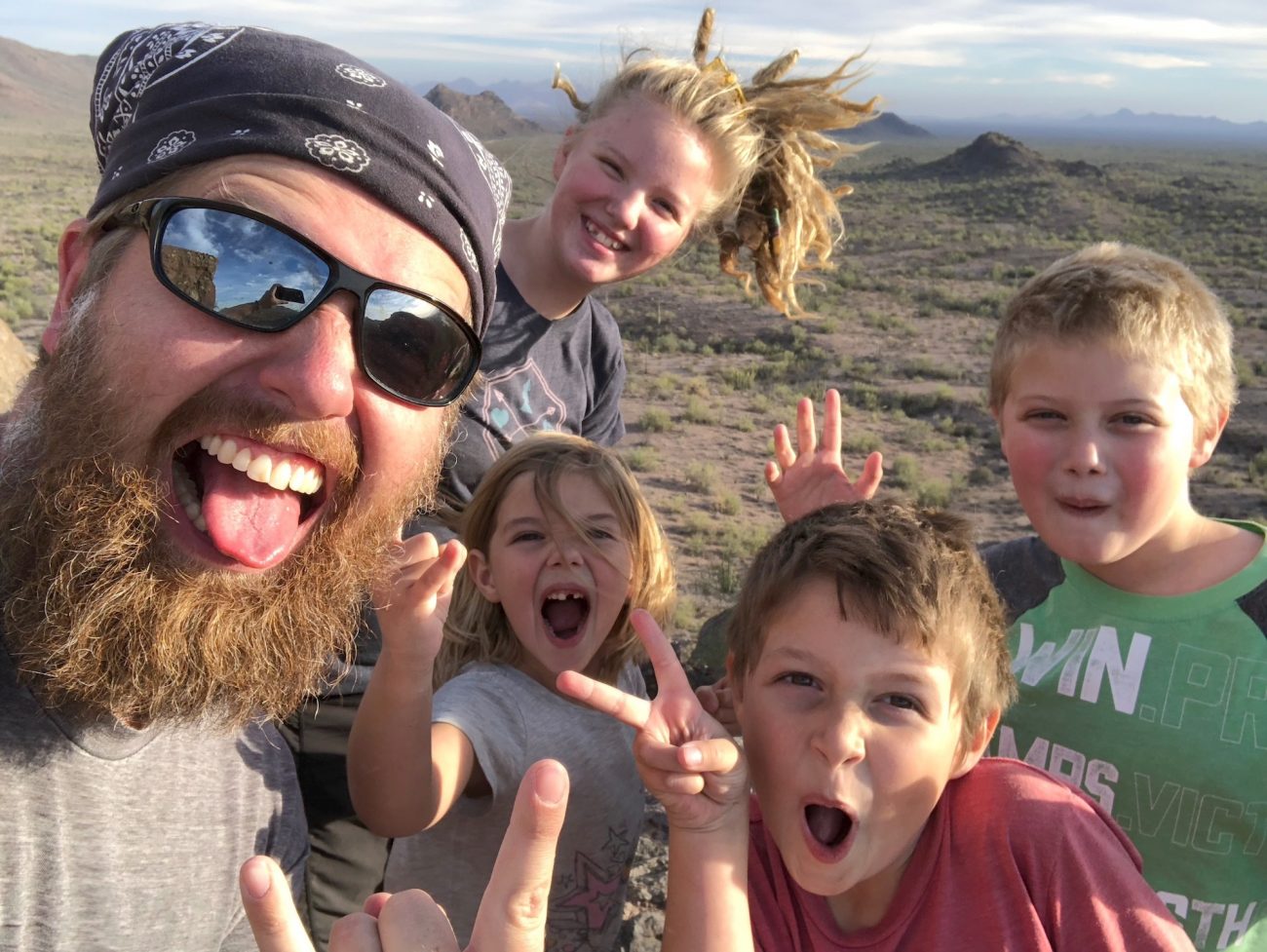 But as luck would have it, in the distance, I spotted something very big and very white! I found an entire deer skull with antlers still attached! I walked back to the Airstream with that piece in my hand and I just knew that the kids would flip out about it! 
And they did.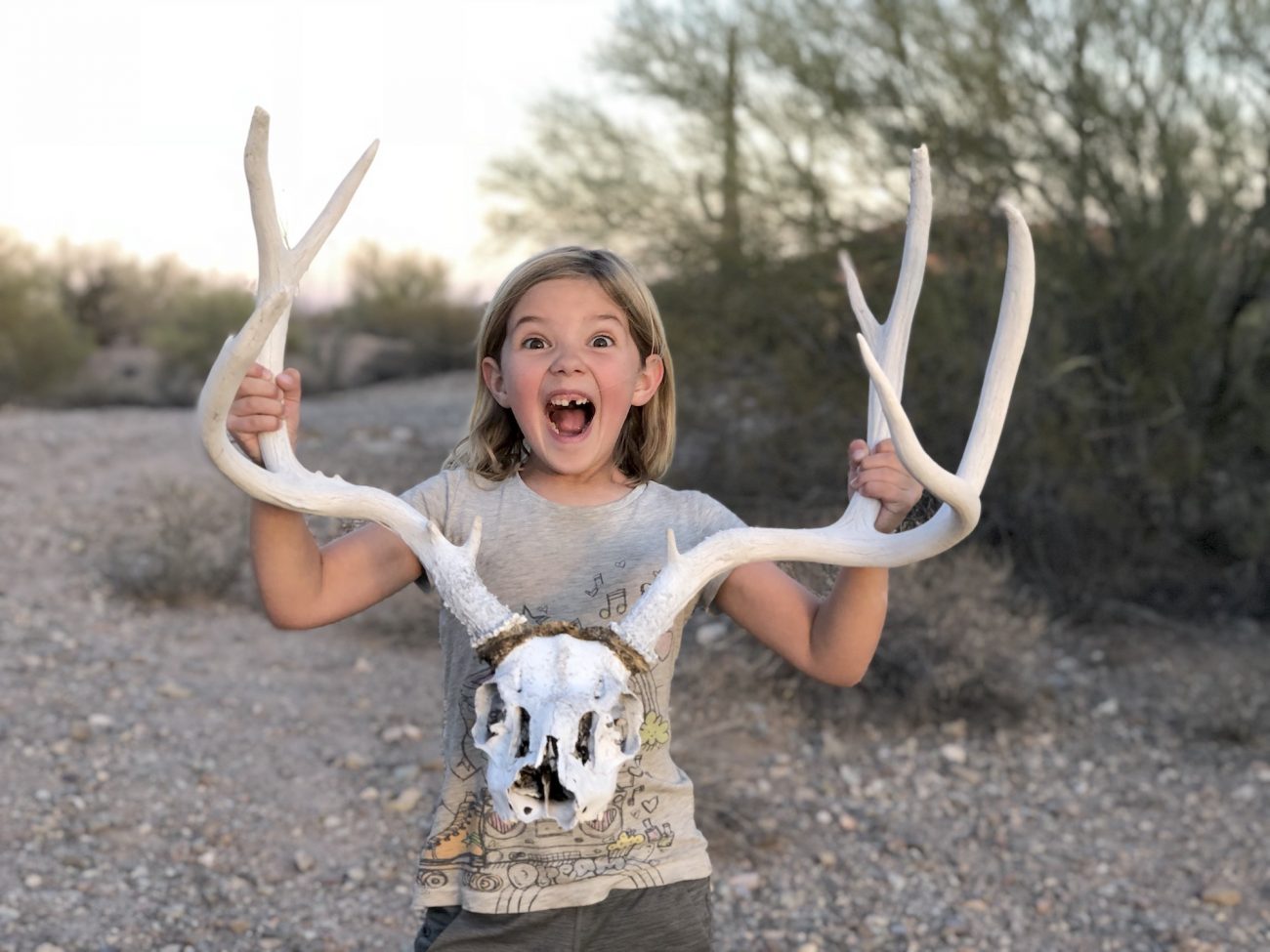 They insisted on keeping that one too, but with no place to put it (and honestly, it still has some deer on it which is kinda gross), we tied it to our propane tanks. Adali wants to keep it for when she builds her tiny house!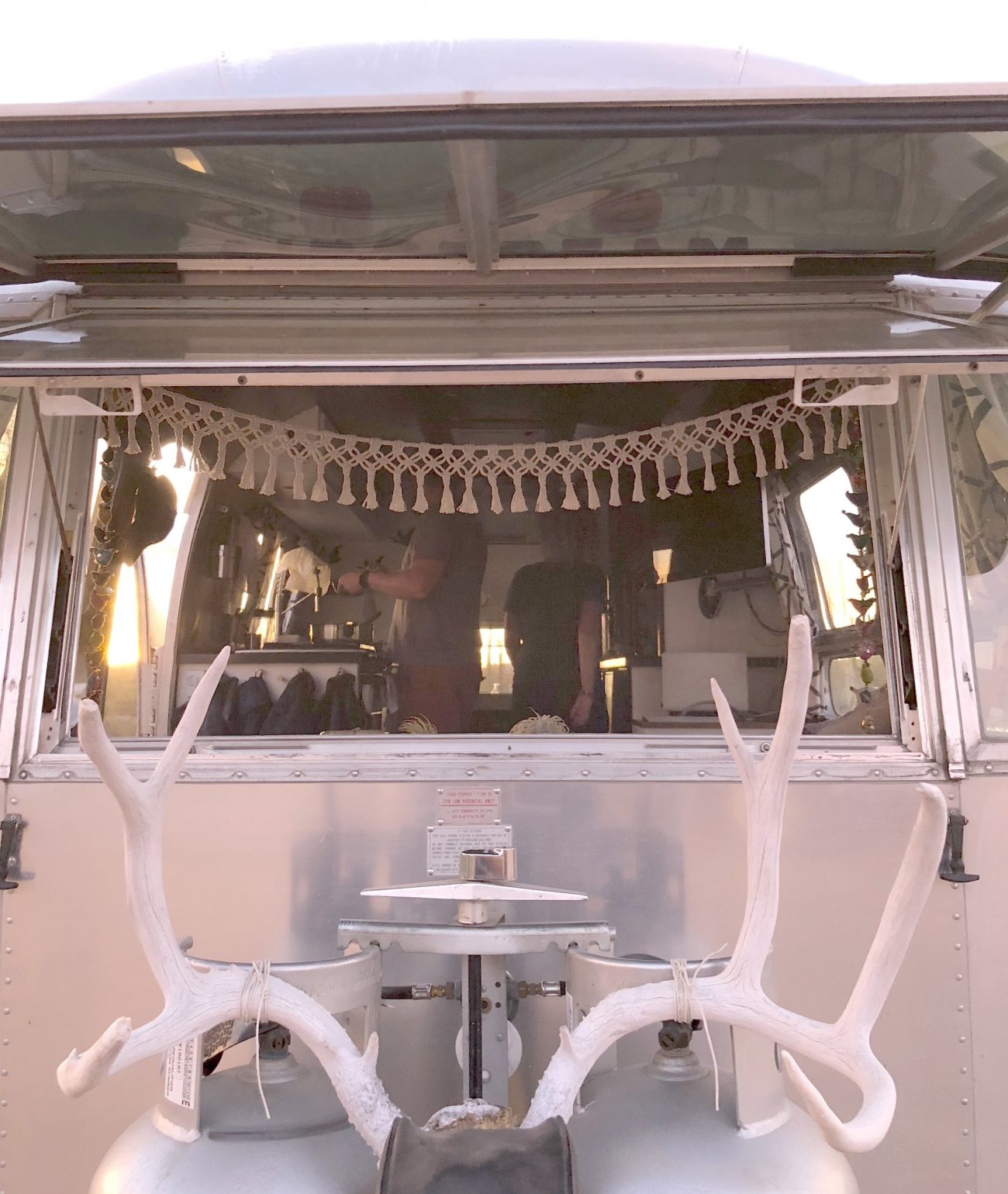 We hiked sooo much here. One hike we discovered several odd items in the trees located in the wash behind our site.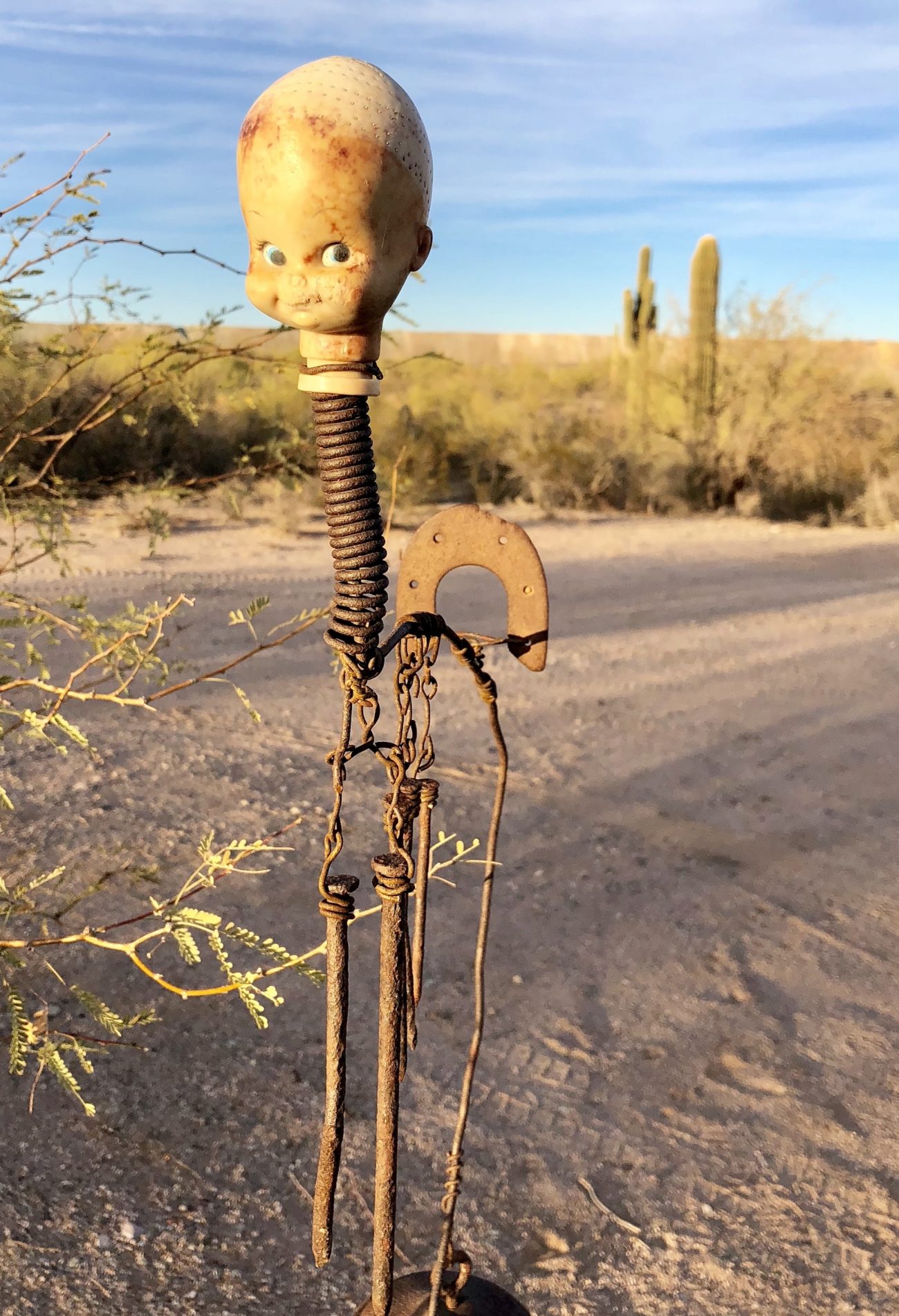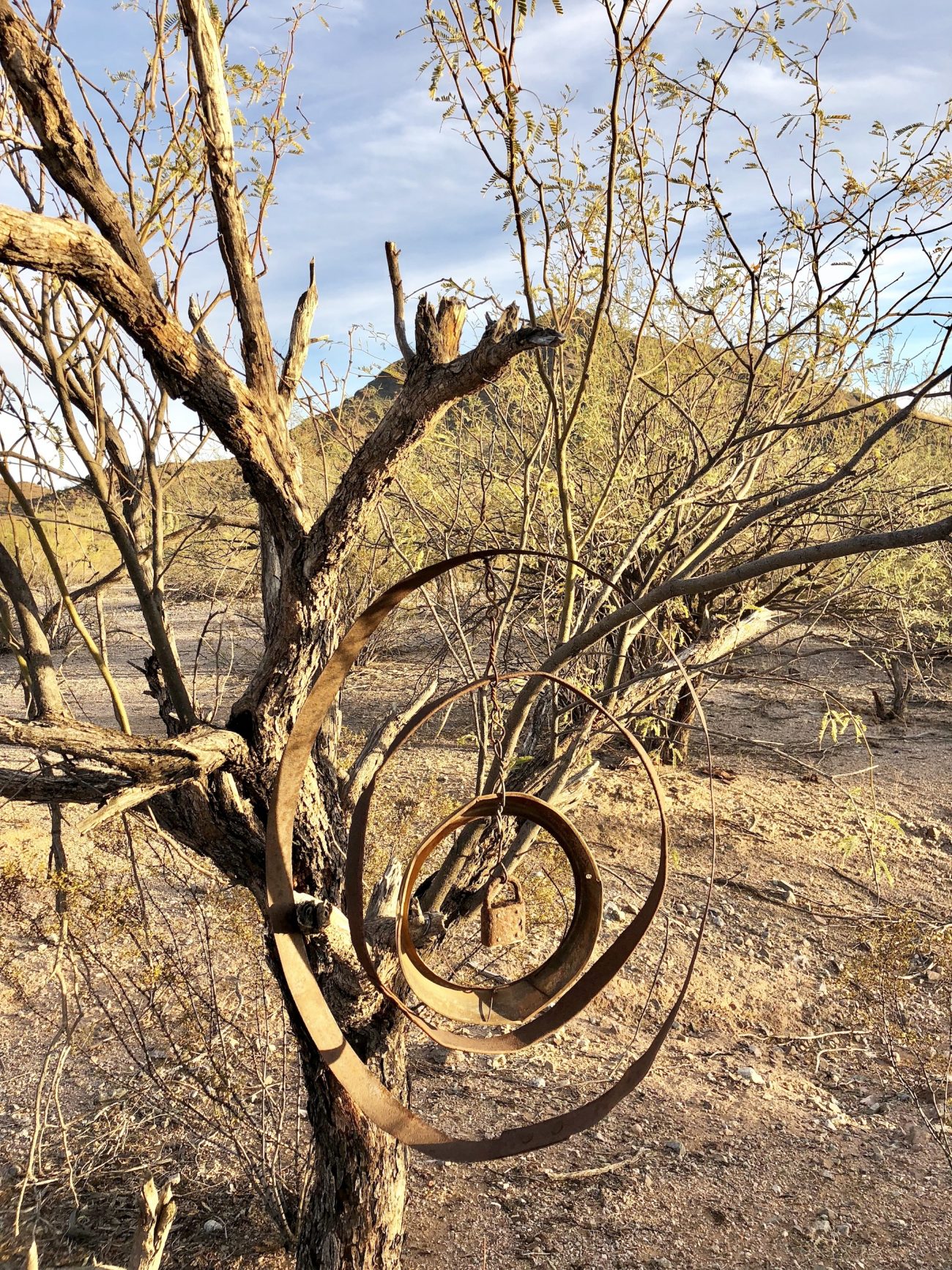 And another hike we found lots of black water jugs which are signs of immigrants passing through. While we never felt unsafe, I refused to hike alone.
Being that Ajo is an old mining town, we camped really close to one of the old mines. We accidentally ended up at the top of one of the mines on one of our hikes.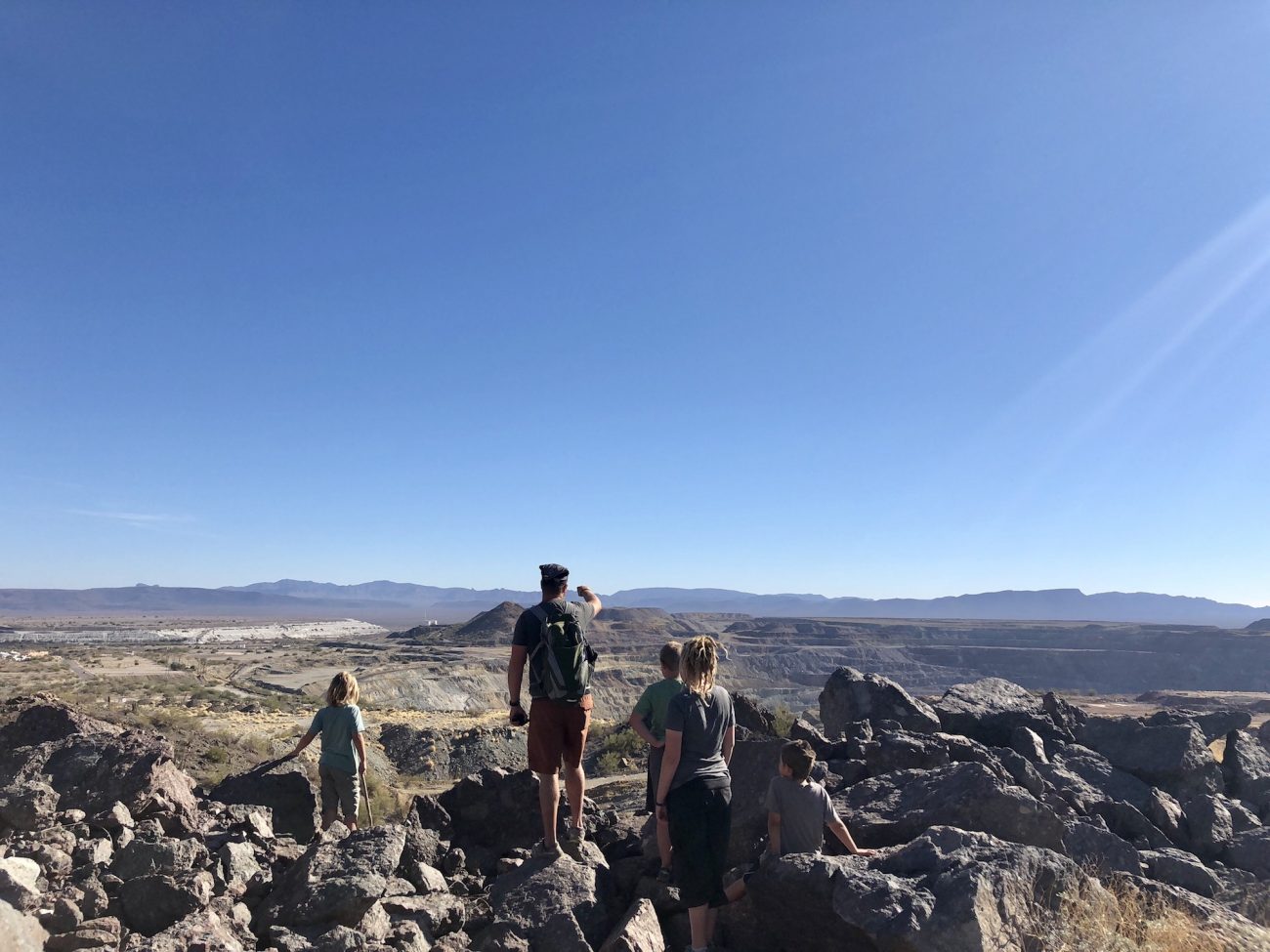 From where we entered, there were no gates so we explored the area. It wasn't until we were leaving that we came across the NO TRESPASSING sign. Oops! We got out of there quickly!

Organ Pipe National Monument
Since we were so close to OPNM, we decided we just HAD to go! I'm so glad we did, too. 
First we went to the Visitors Center to pick up some Junior Ranger Booklets and a map of the trails. Jonathan always has to find some of the most difficult trails in the parks we visit. Kinda drives me nuts, but makes me proud at the same time. I wouldn't have seen so many amazing sites if it wasn't for him insisting that we at least try to "make it to the top."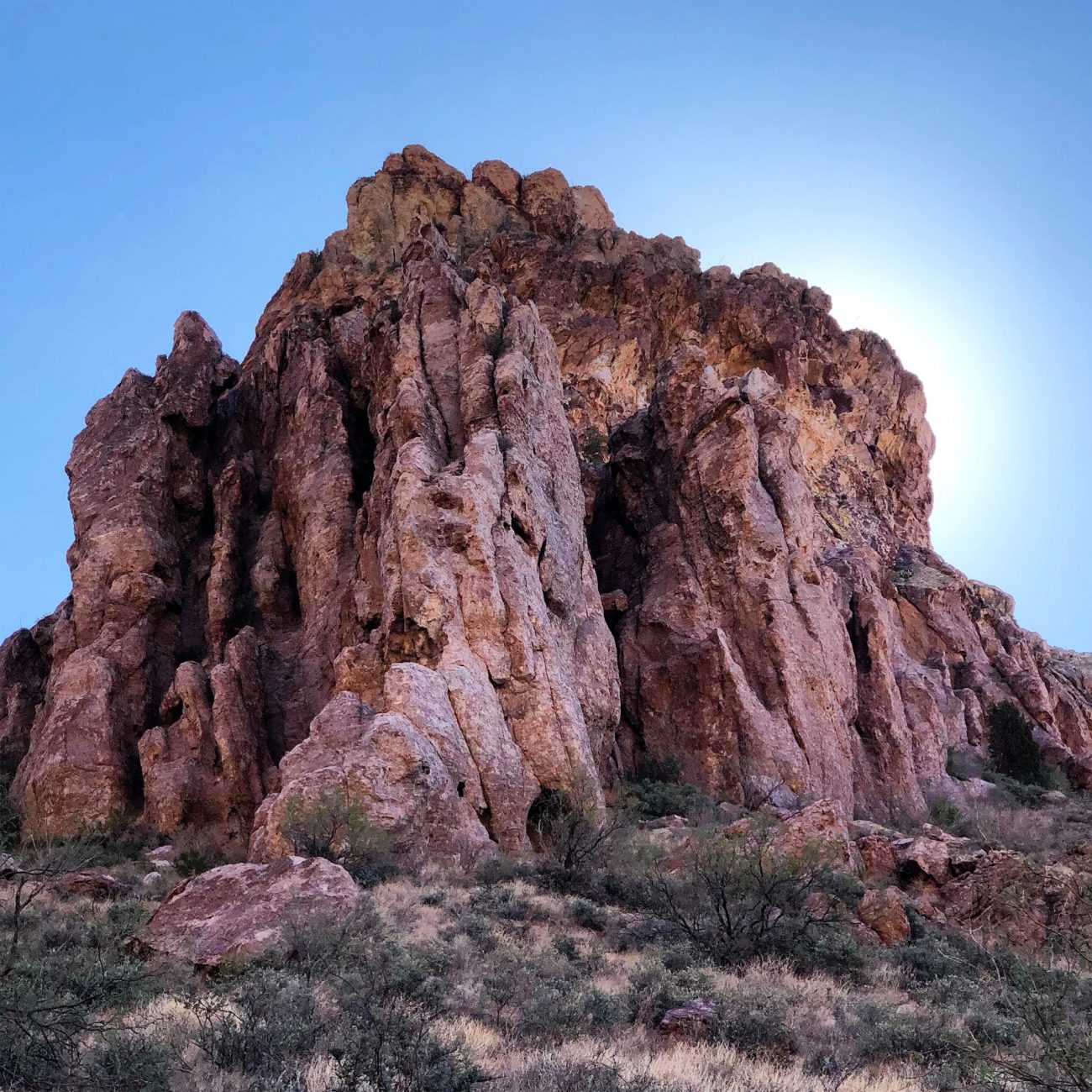 He chose one crazy trail there and I had a mild panic attack near the top. I just can't handle being on the edge of mountains. I imagine every possible worst case scenario and just panic. Jett stayed back with me and Jonathan took the others the rest of the way up. Although, they didn't even make it all the way due to the crazy terrain. If he thinks it's not safe, that's saying something. 
It was so steep at the end, they were butt scooting their way down!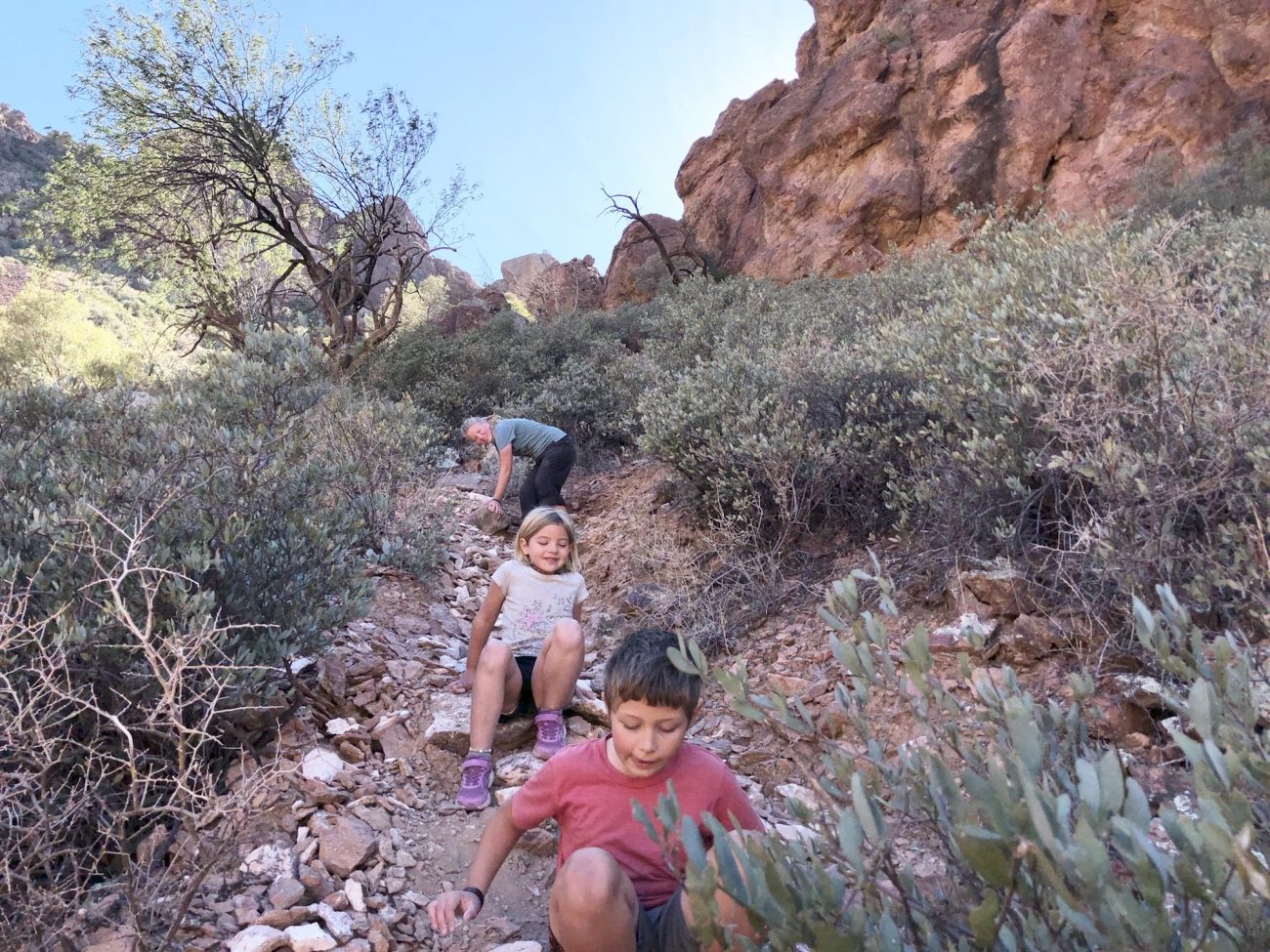 Afterwards we found a great little picnic area to have our lunch, finish up their Junior Ranger Booklets, and make our way back to the Visitors Center where the kids were sworn in as the newest Junior Rangers.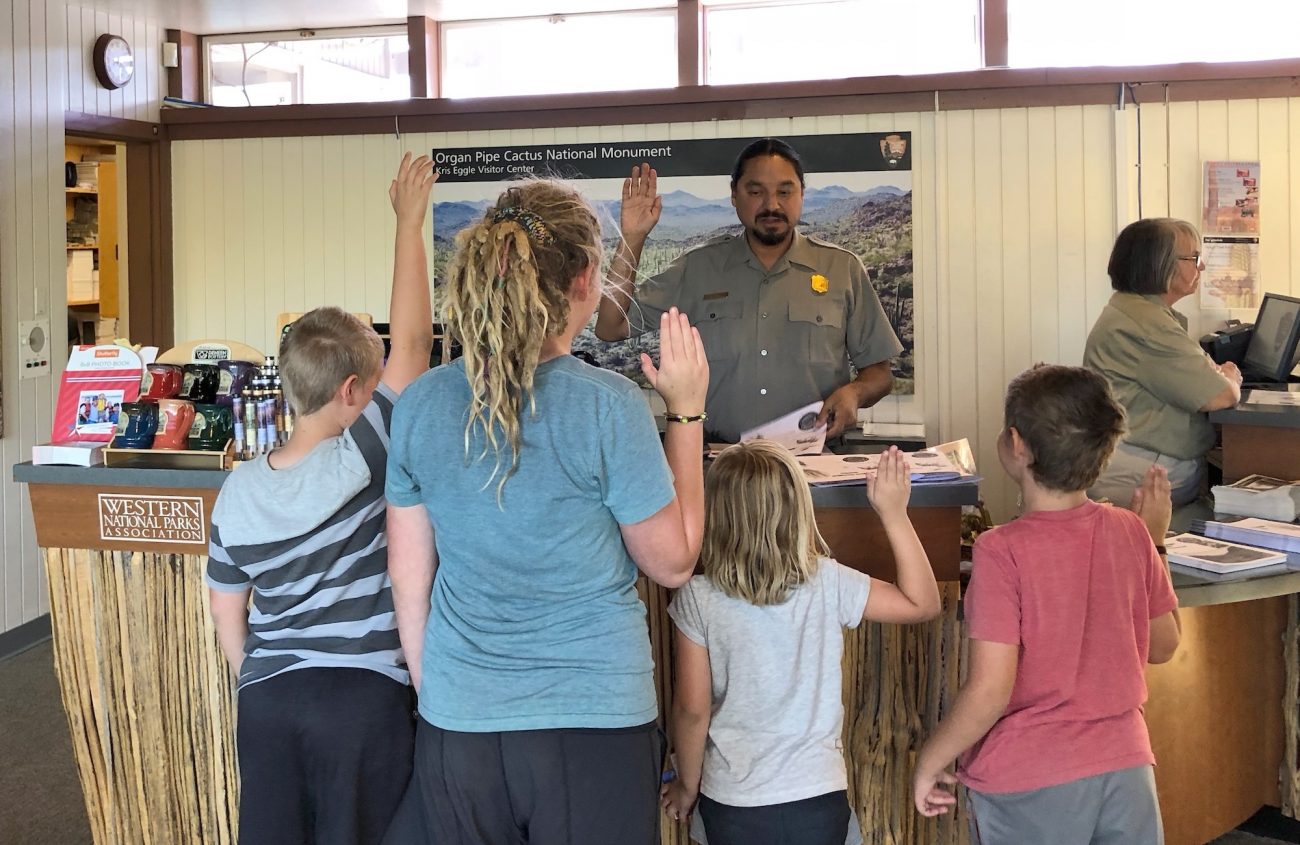 It was a great visit and I'm so glad we decided to go. Organ pipe cactus are so freaking cool!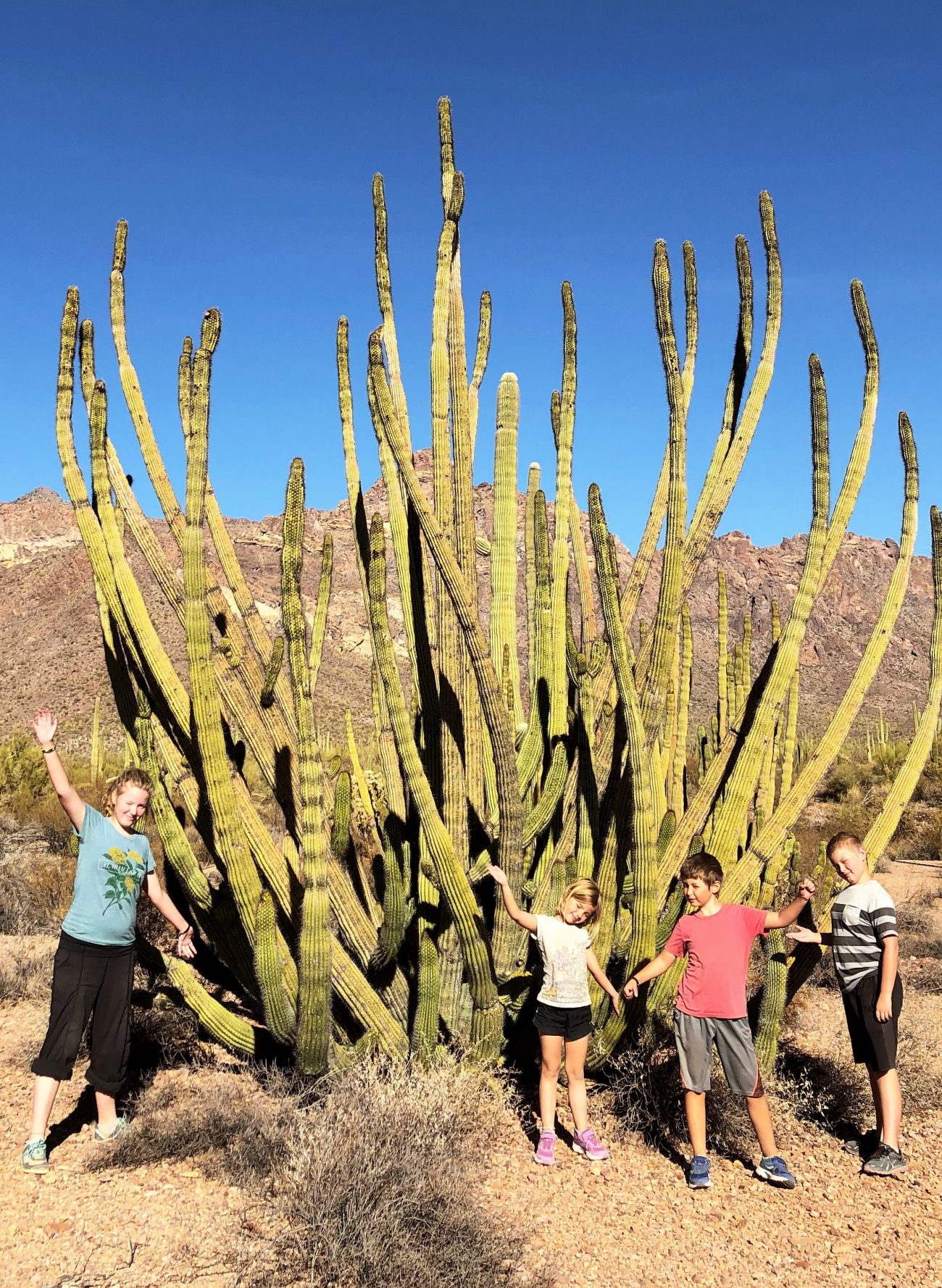 Other fun things from Ajo
Our next to last day the kids decided they just had to tent camp here! It was the perfect evening for it. We made a fire, played the uke, and enjoyed listening to the coyotes sing their nightly songs in the near distance.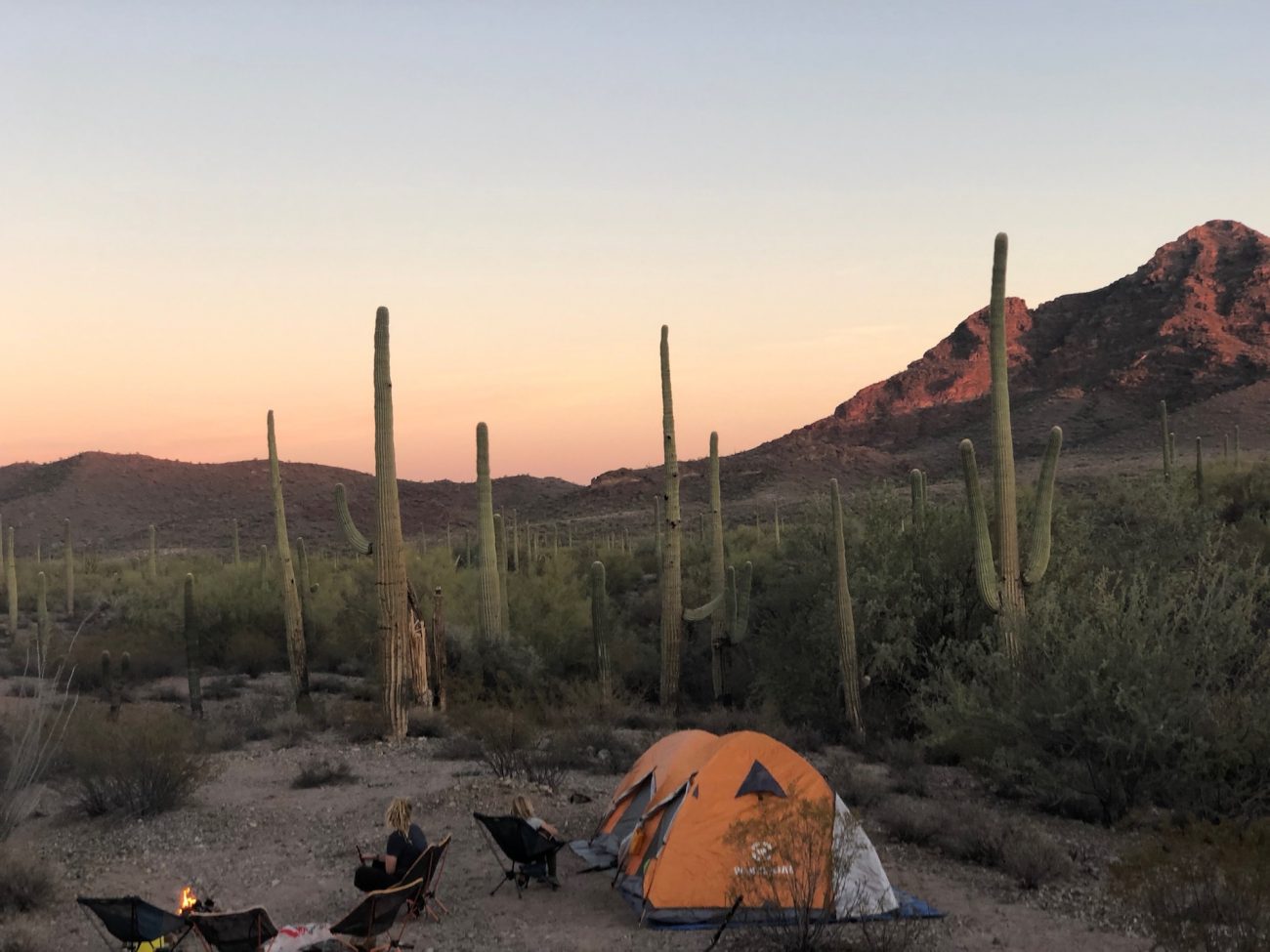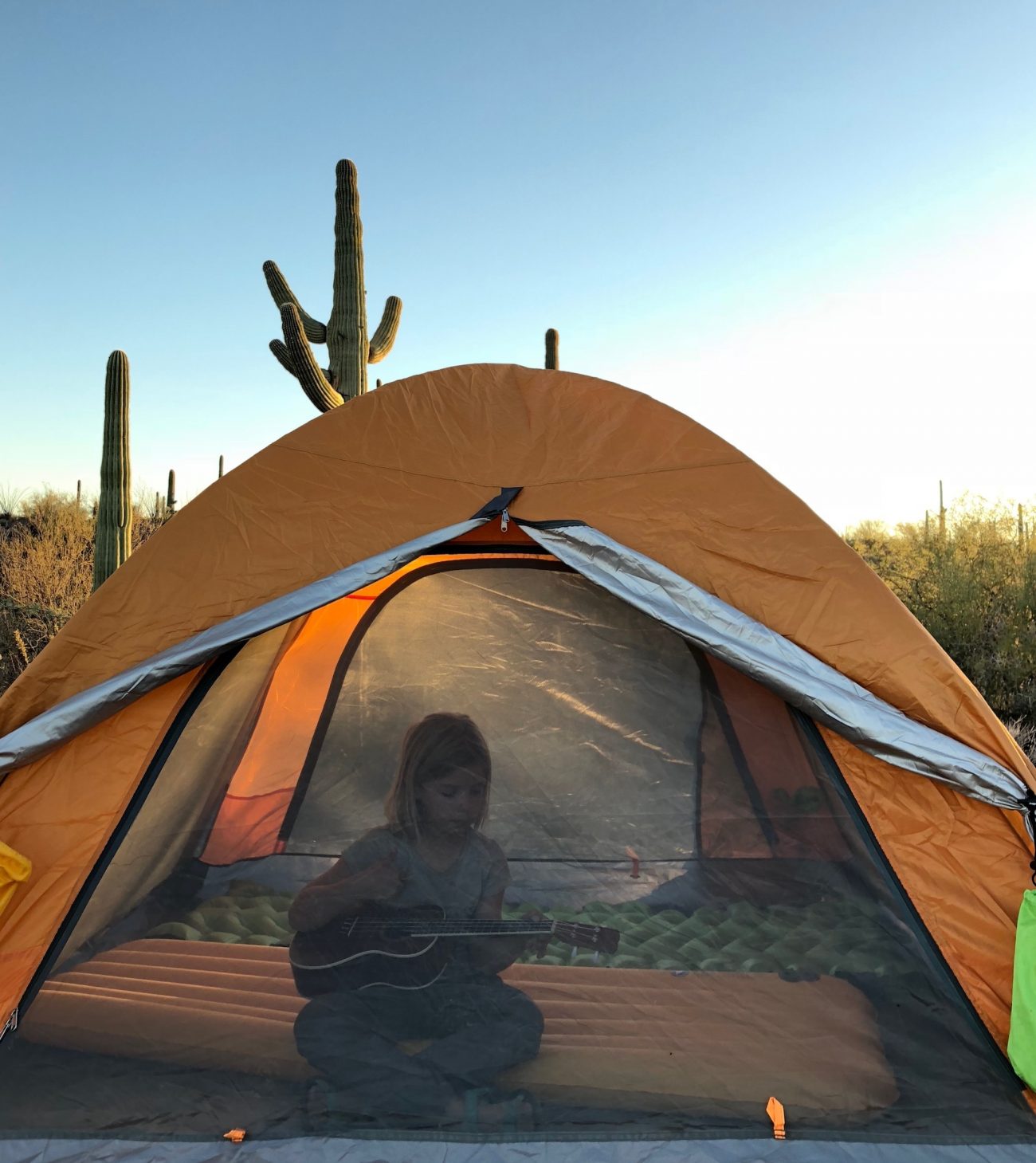 They slept so well - until one spilled half a bottle of water in his sleeping bag :) 
The kids and I made Indian Fry Bread since we kept reading about how it was a food that would have been made a long time ago in this area.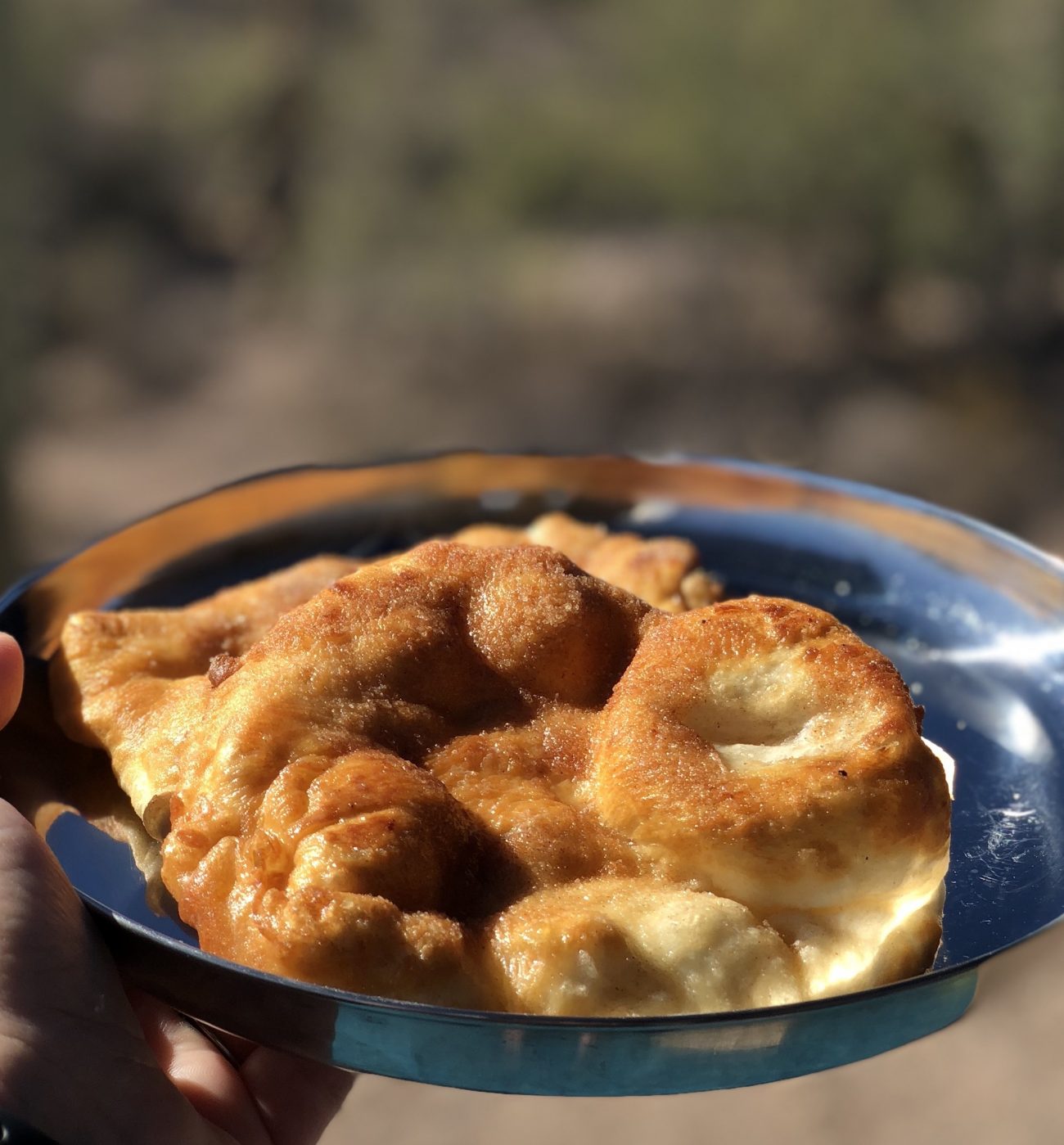 Our favorite way to eat it was with cinnamon and sugar on top!
Ada lost her top front tooth here. She was so nervous about it. Jonathan tried to pull it twice but she ended up loosing it in a Fig Newton! She was pretty upset for a while cause she was embarrassed about how it looked.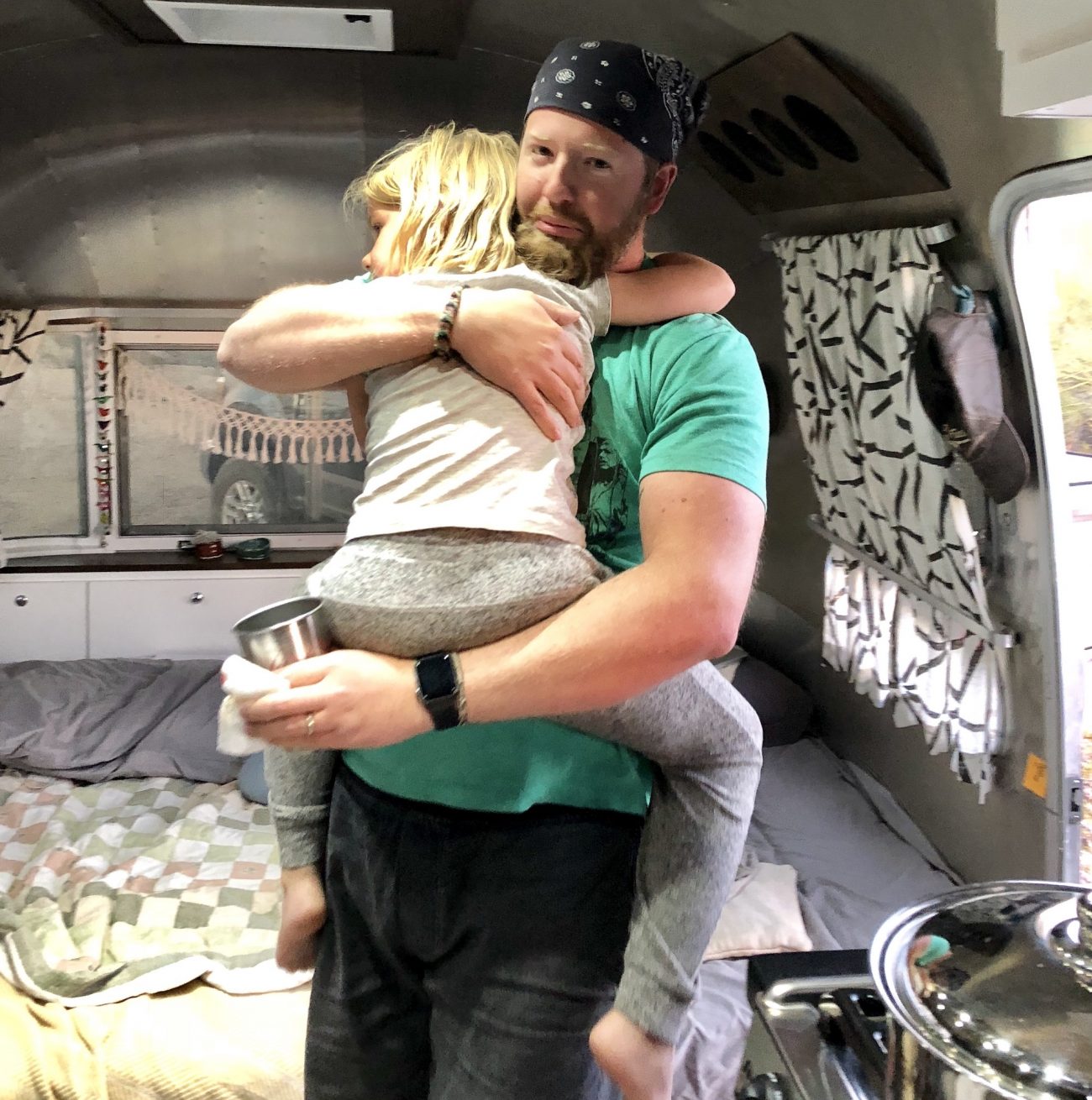 But she's so stinking cute without it - and that lisp....adorable..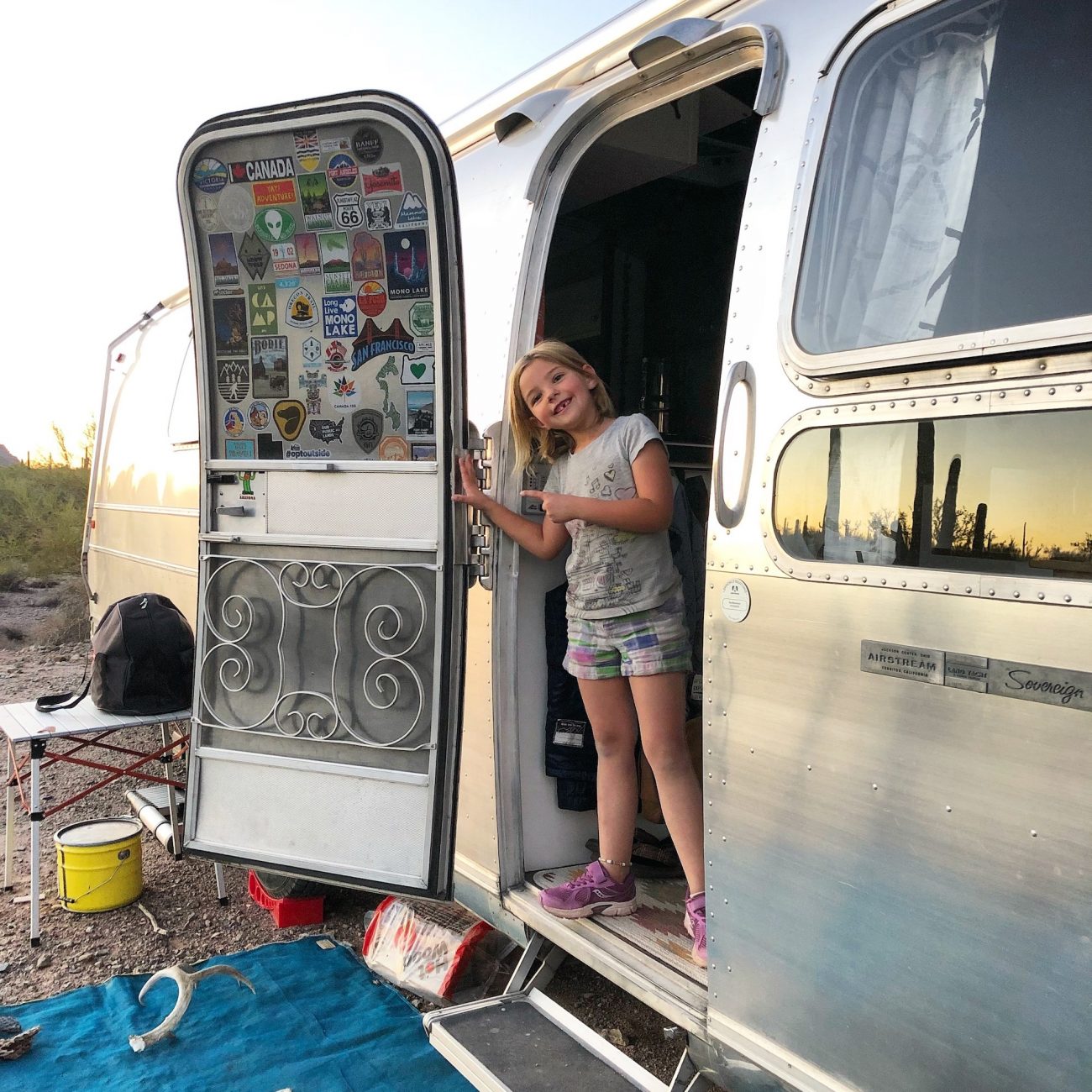 Our last day in Ajo we decided we should clean out the bed of the truck. It was layered with so much dust, everything was completely covered. I had the brilliant idea of using our air compressor to blow it out! 
Jonathan hooked it up to the batteries and turned on the truck. Turns out it just wasn't powerful enough to blow anything out so we just swept it out and called it good enough. HOWEVER...somehow (we're still not sure how), we managed to lock the keys in the truck while it was still running! 
I had left my purse and keys on my seat the night before. And Jonathan's were in the ignition. I mean, what are the chances? After a bit of research of how to break into a truck, we remembered that we had roadside assistance so we called them up. With in 2 hours, they sent out a nice guy who cussed a lot out to help us!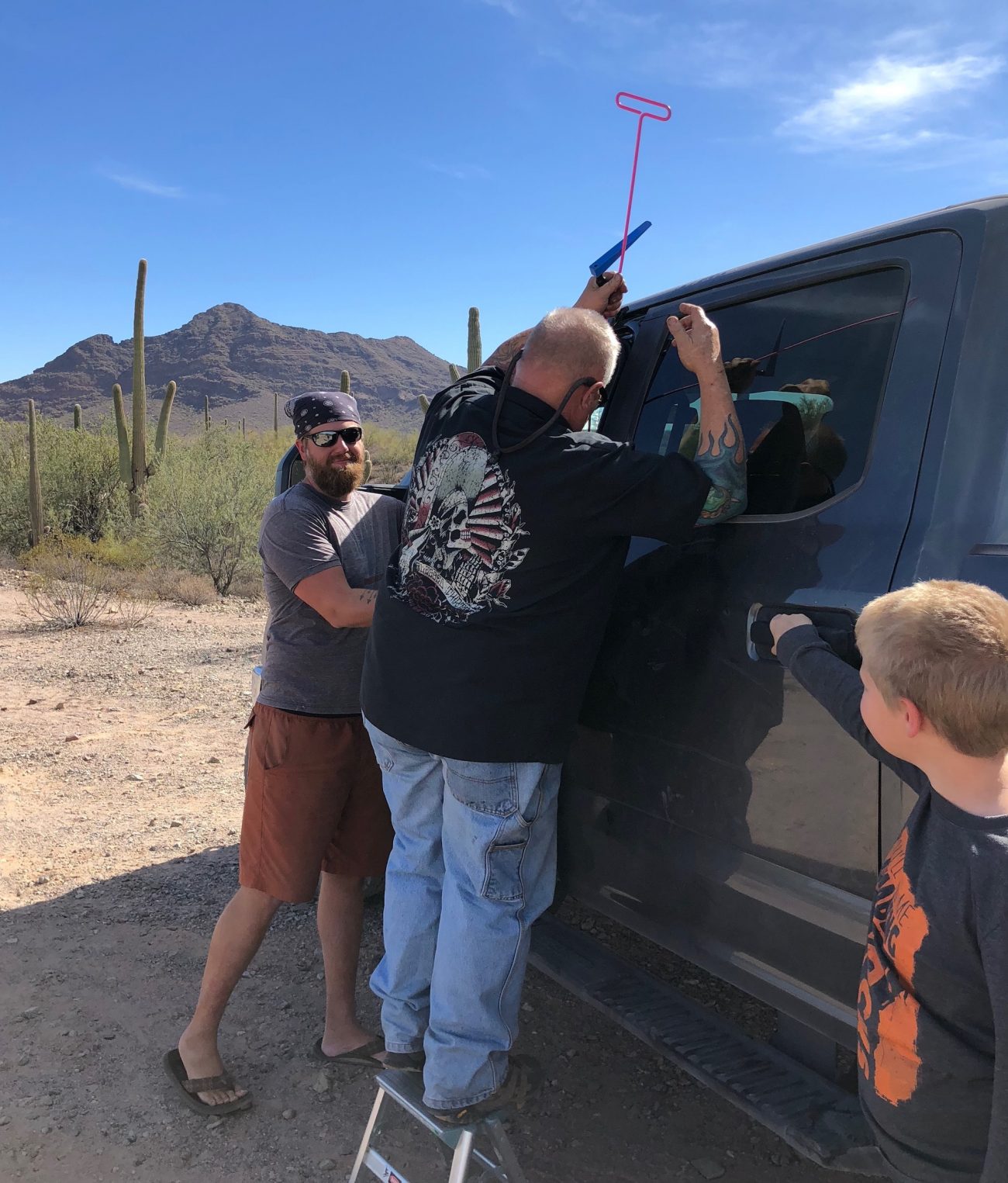 He wasn't there 5 minutes and we were saved! Thank you!!!
What a way to end our last day in this awesome town. It's always something, right?
I'll leave you with our last pictures of our time here in Ajo. If you get the chance to visit, please go! We hope you'll love it as much as we did.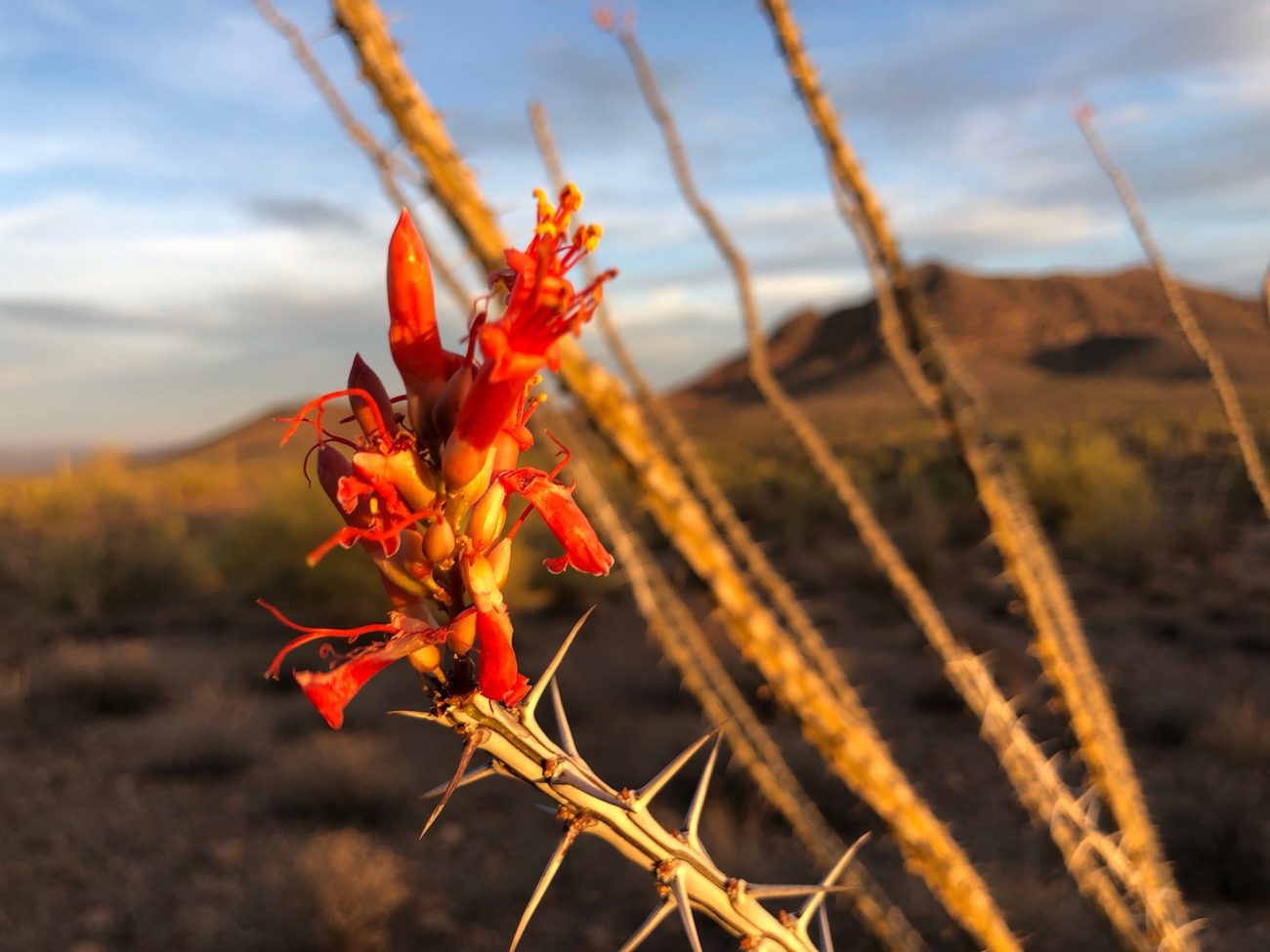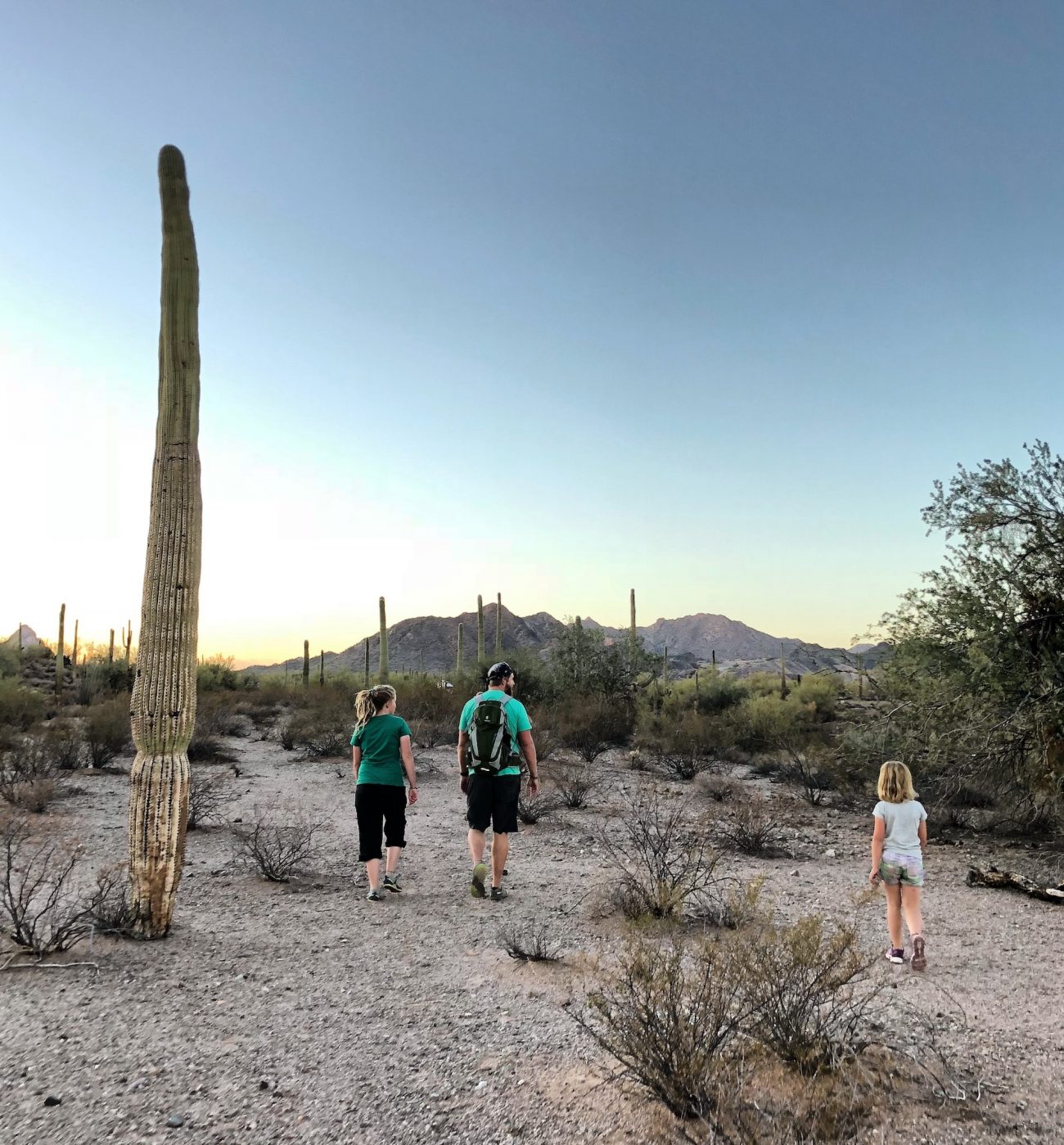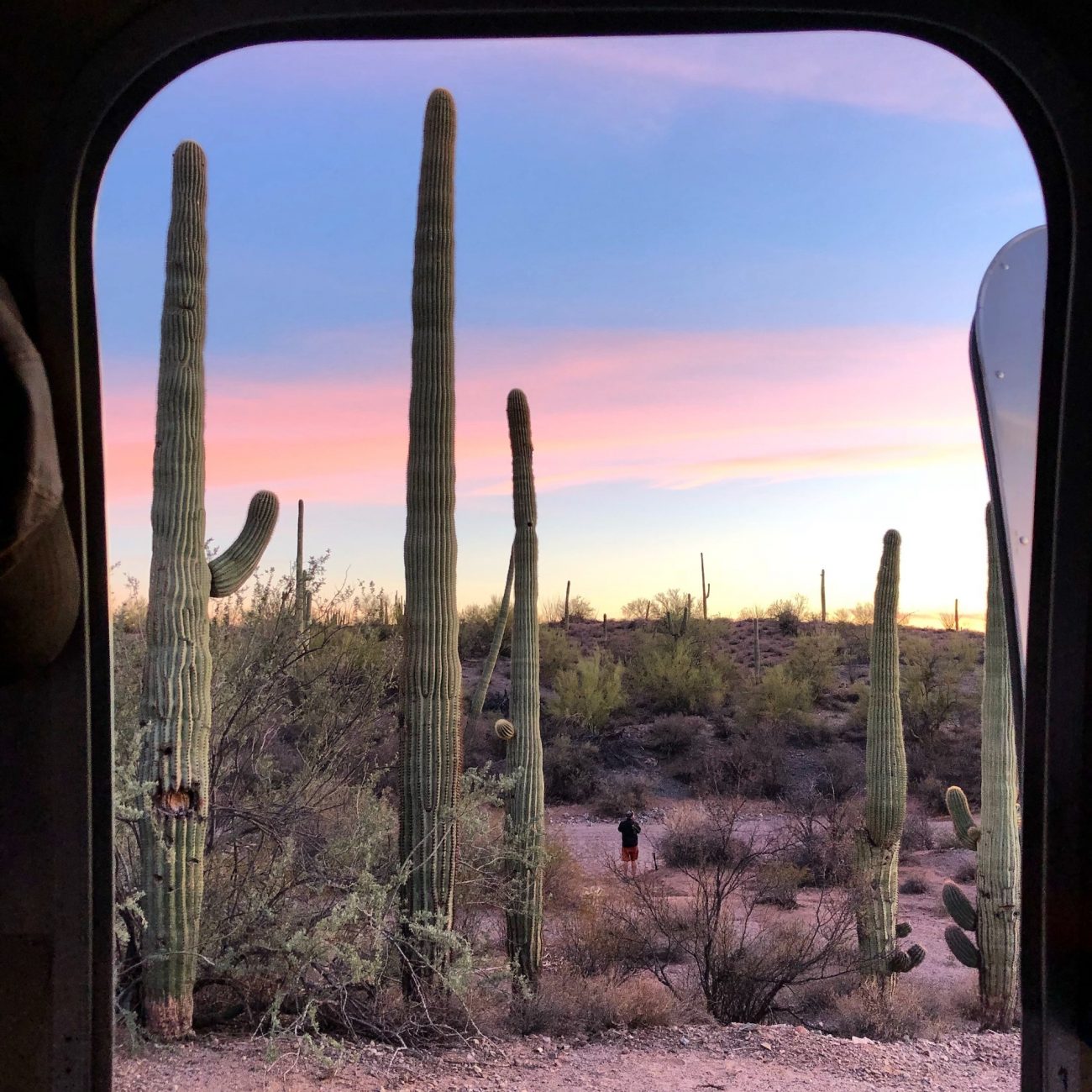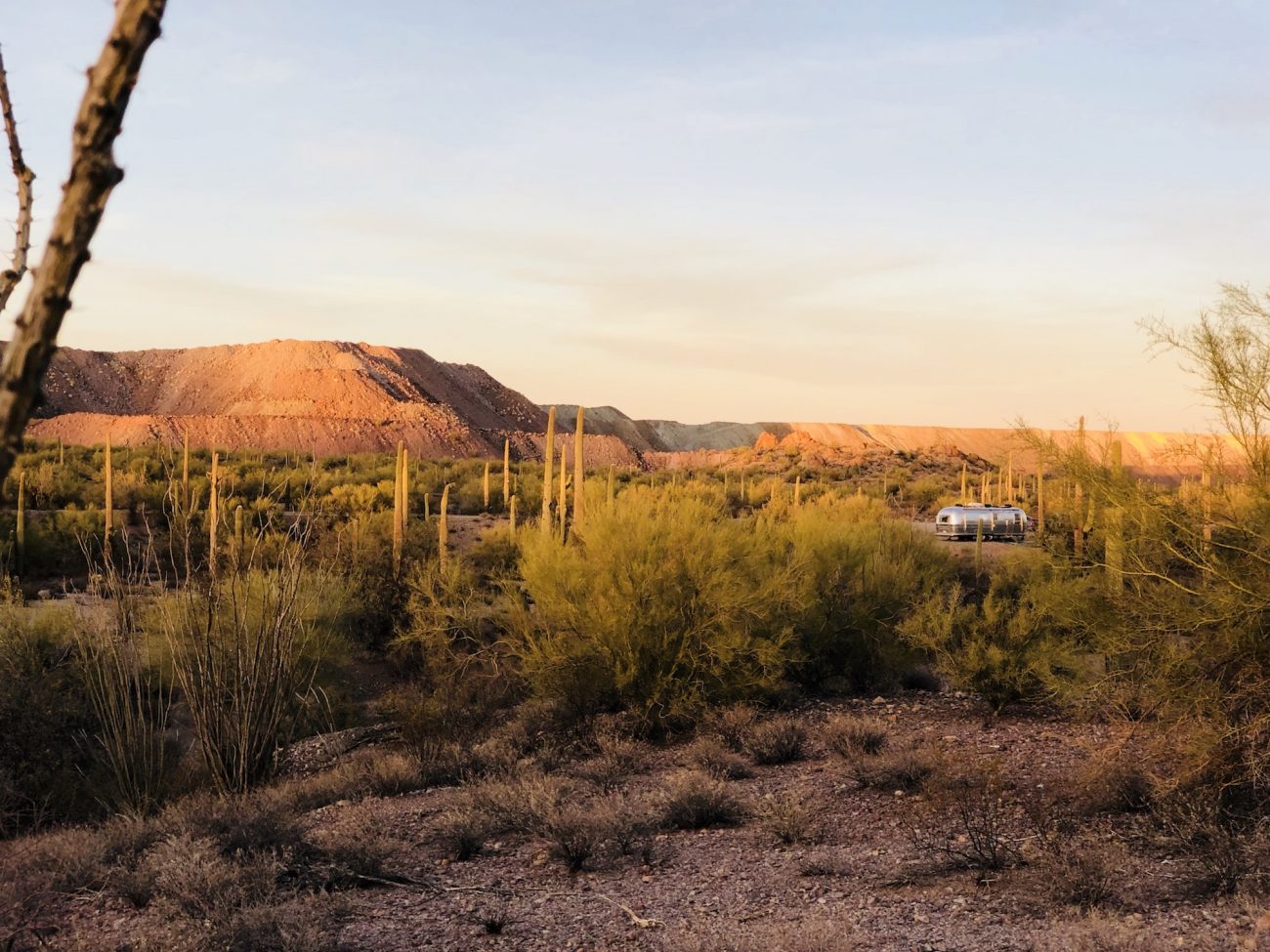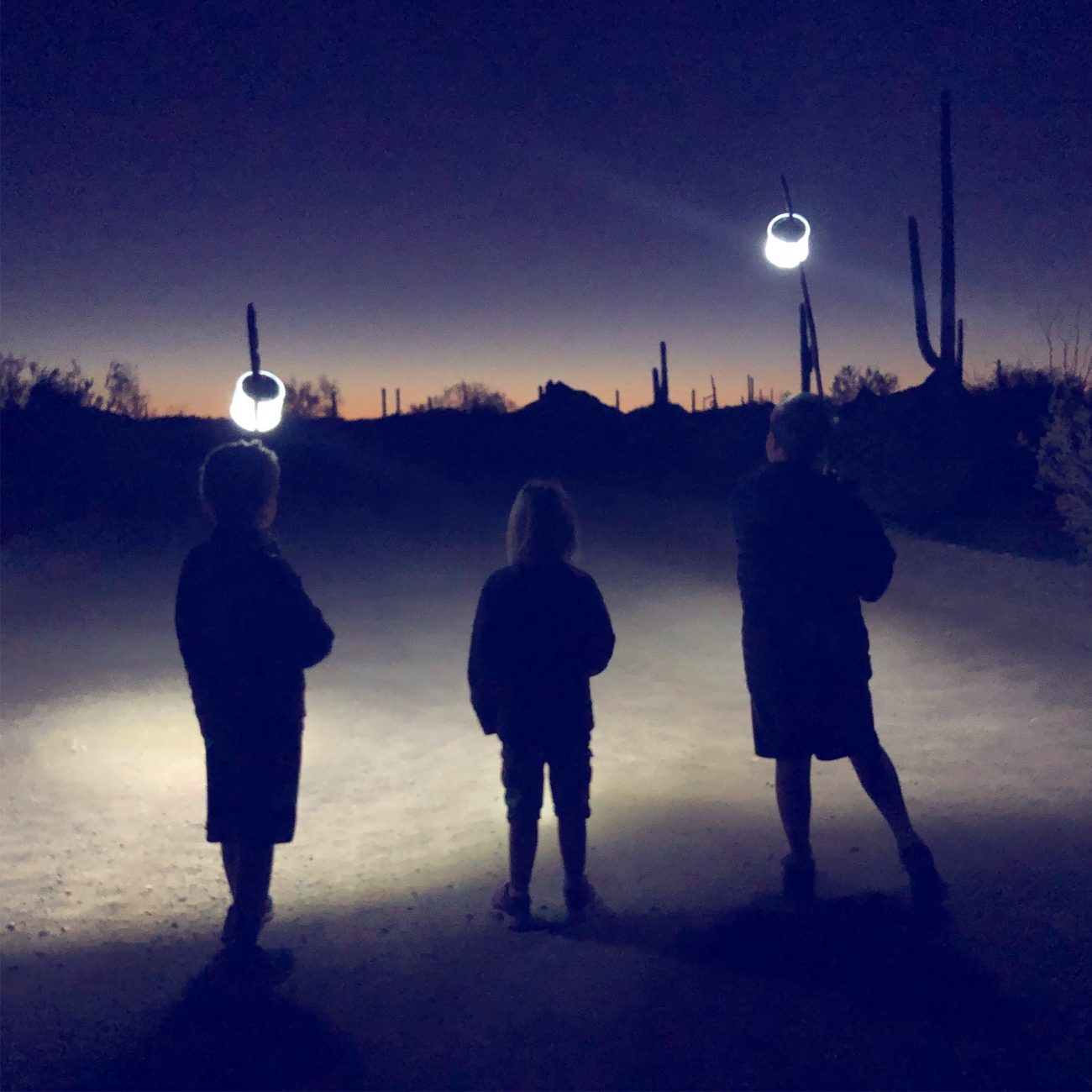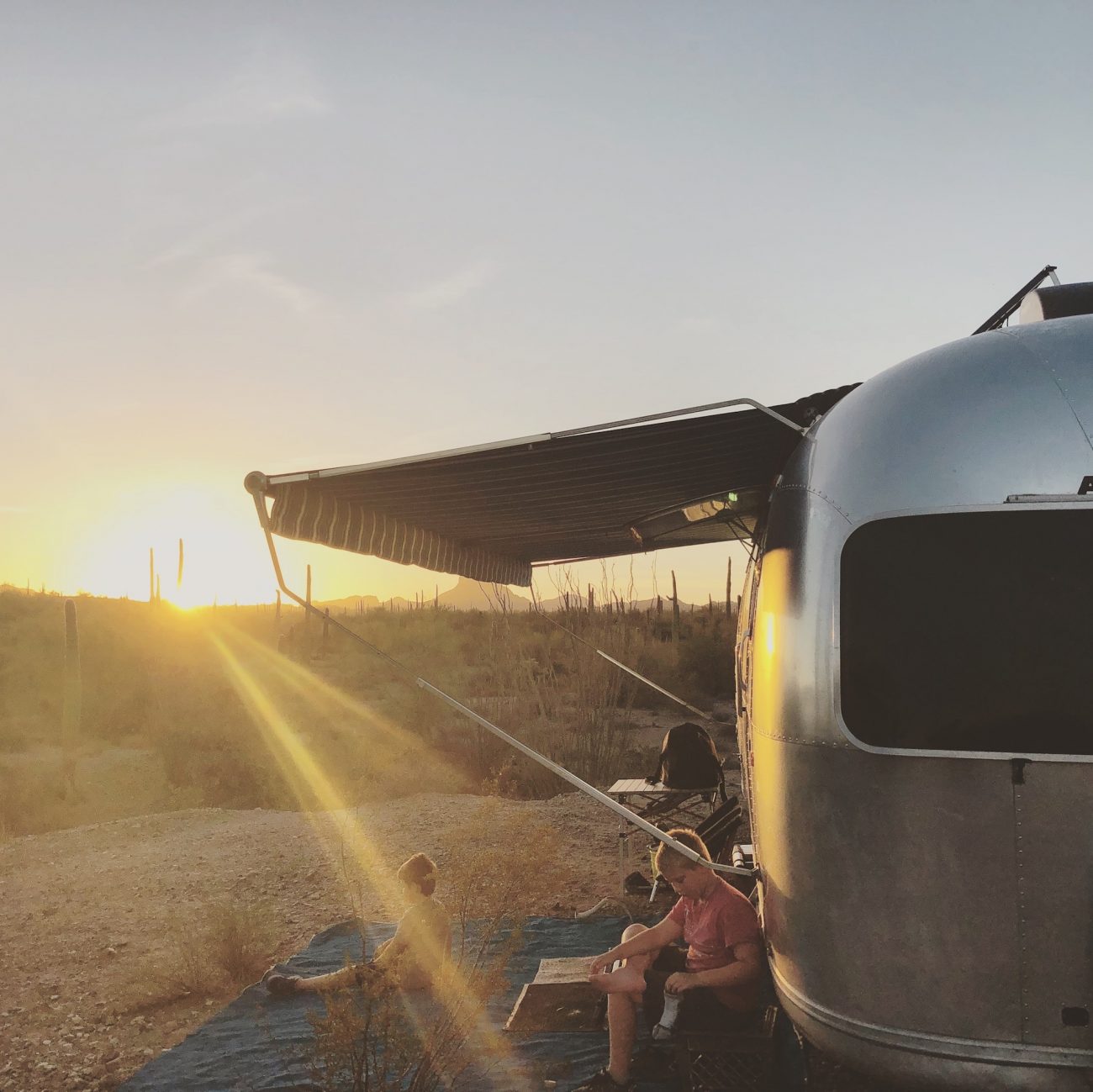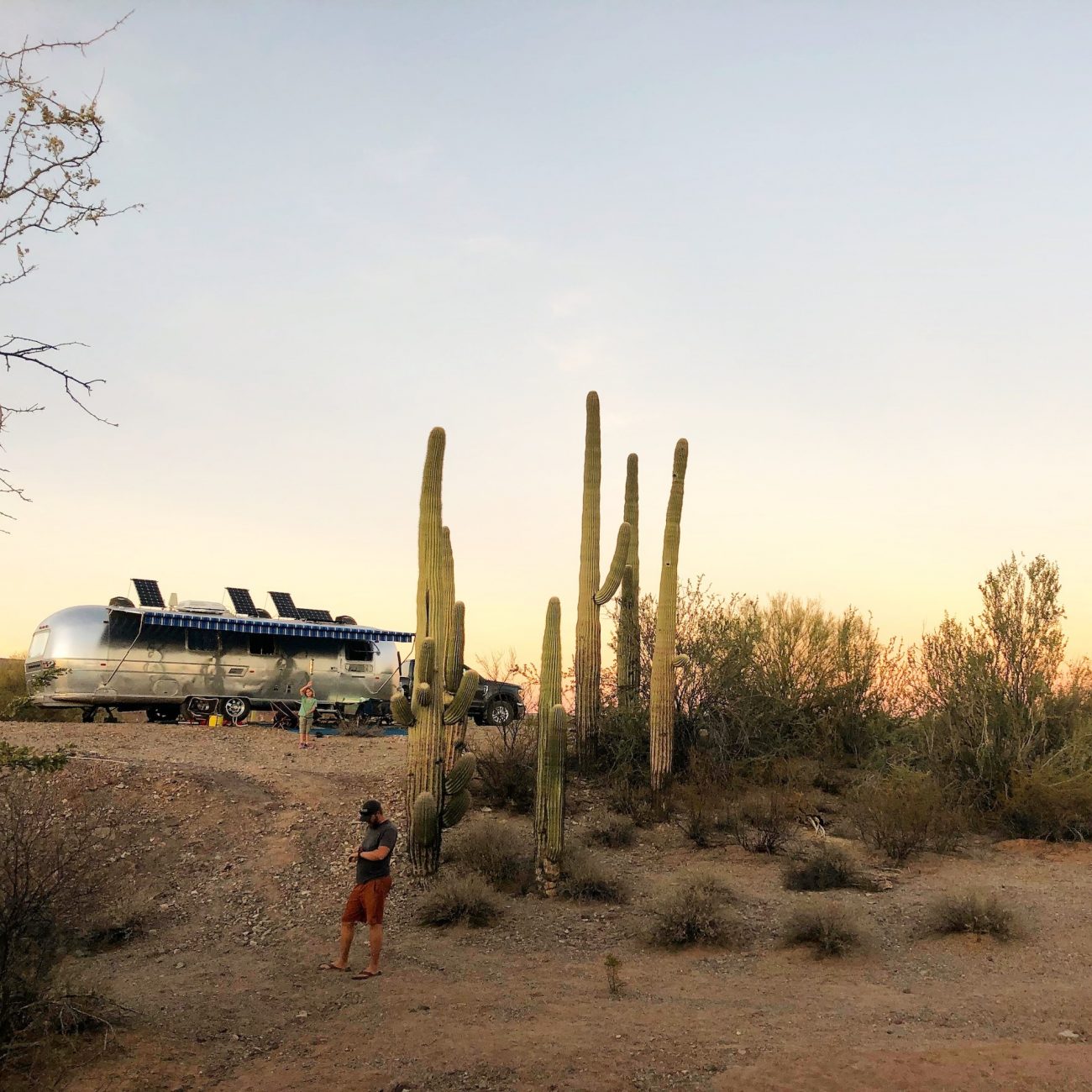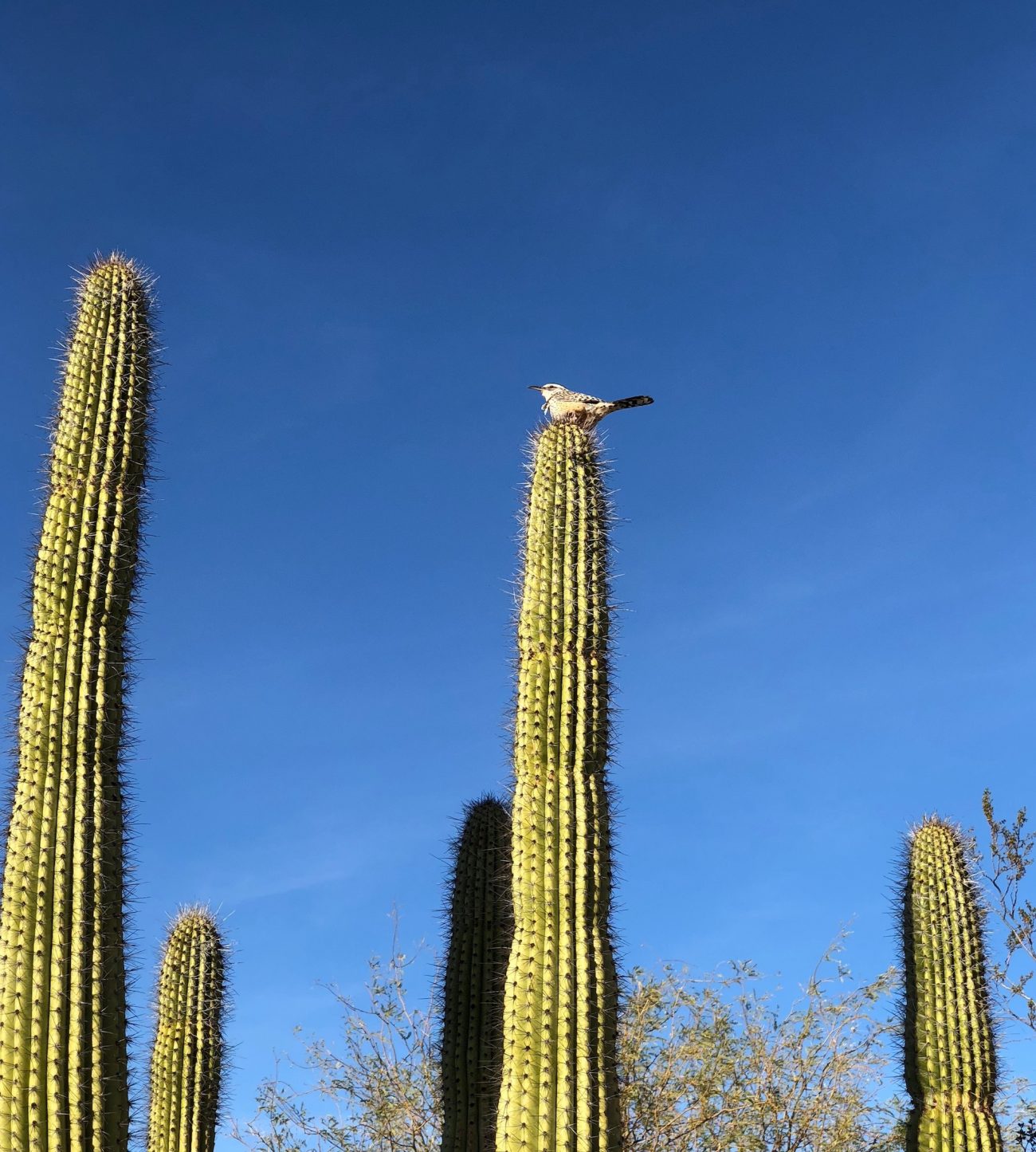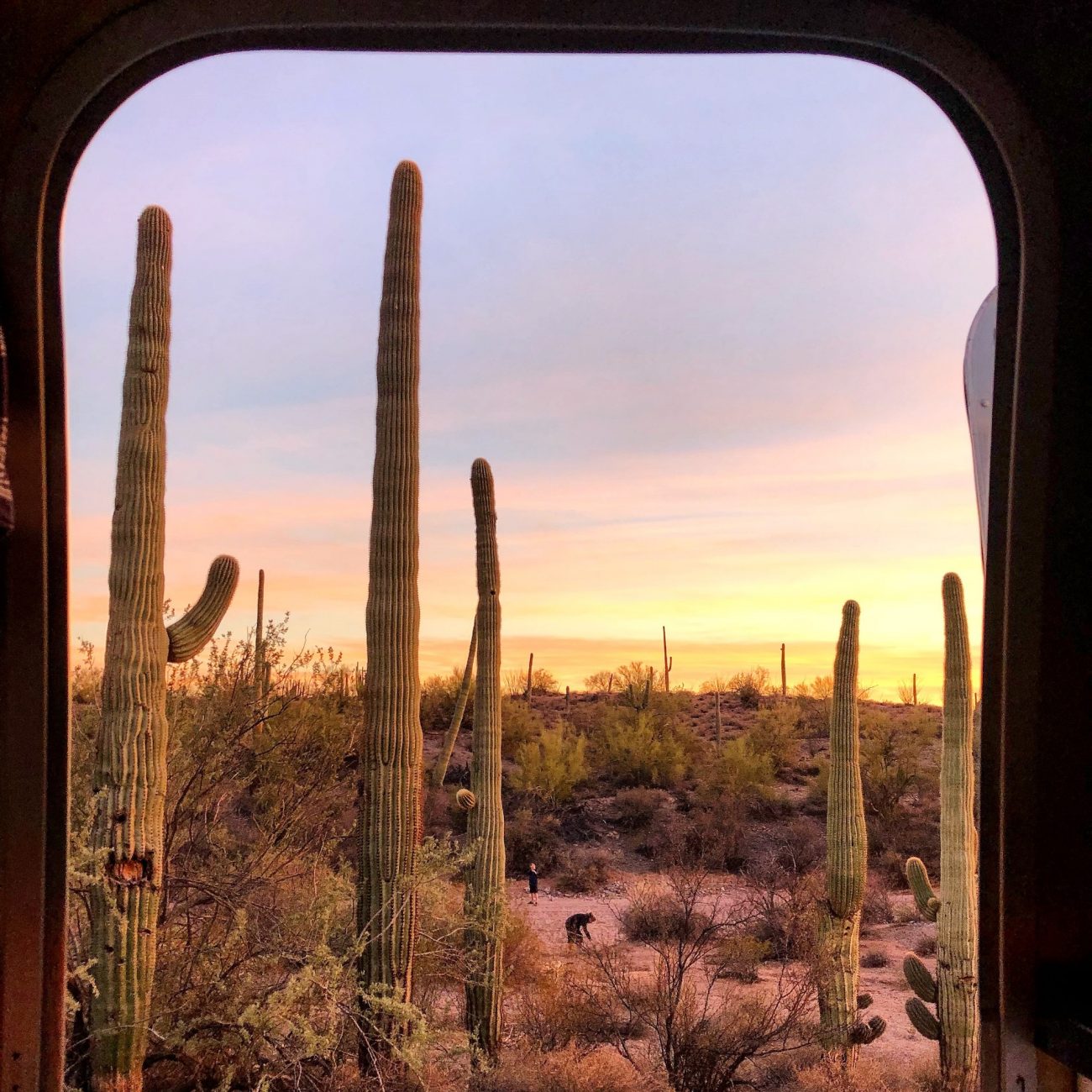 Until next time, Ajo....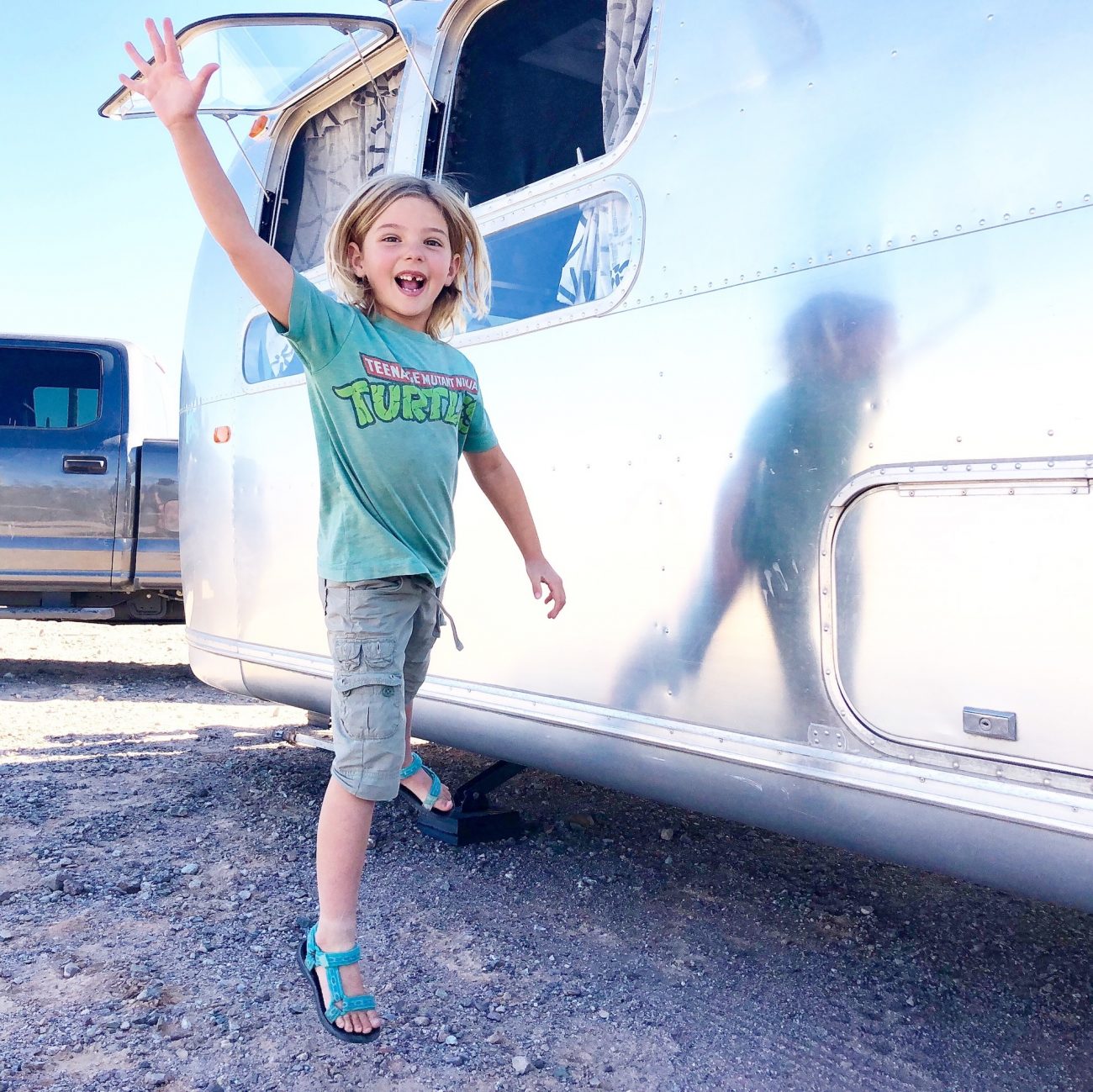 Become a Tiny Shiny Homie!
Subscribe to our patreon-style community & help support our family so we can keep making things for you! Get early access to videos, special behind-the-scenes updates, curated music playlists, & goodies like exclusive stickers and name drops in our videos.
Signup & Become a Homie
Apparel
Grab a fun, comfy t-shirt & help support our family.
comments powered by

Disqus