Cheers to Lucky Number 13!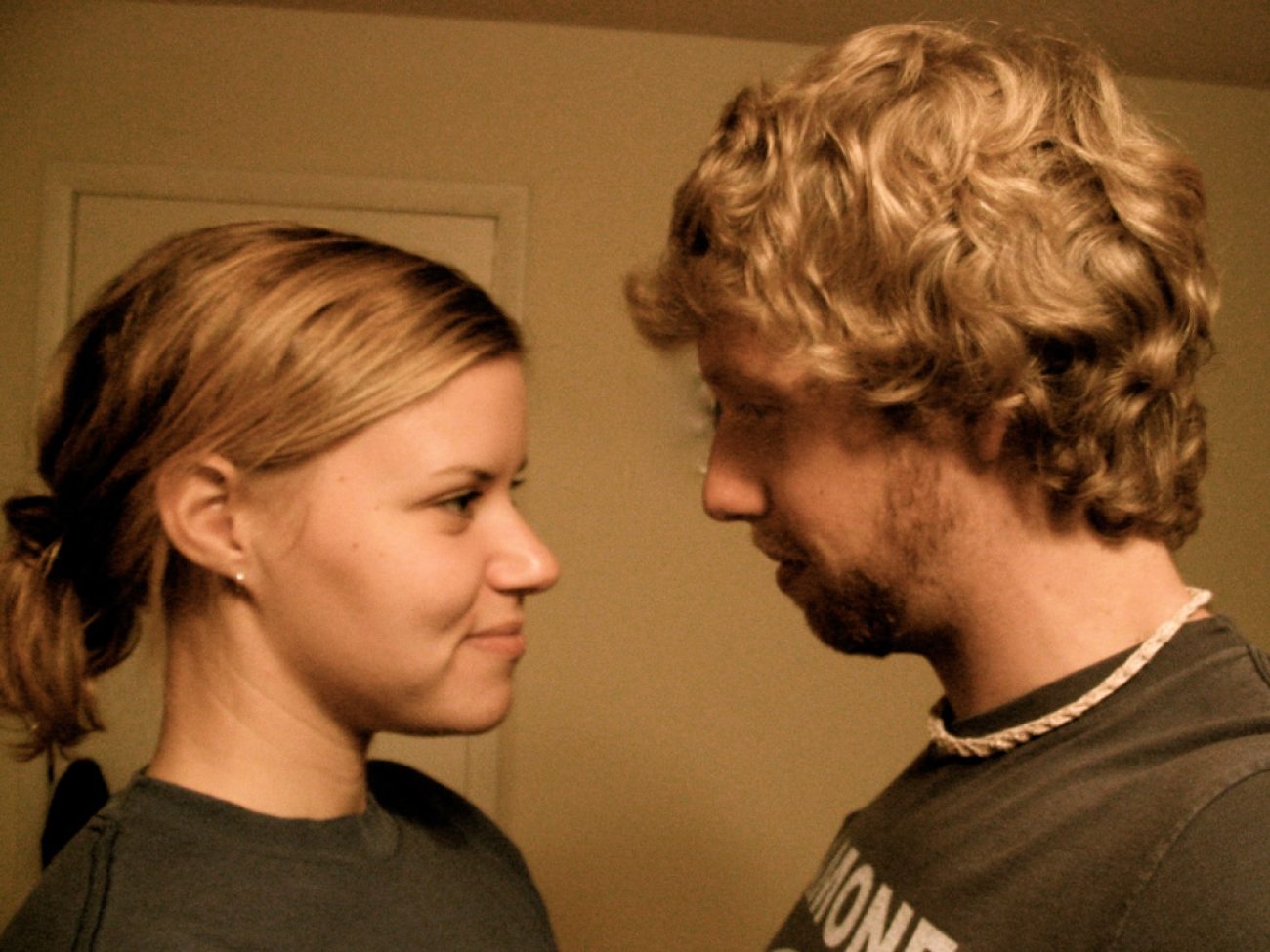 Once upon a time, a young college girl, who was rather depressed and lonely, was forced to go to a concert at the University of Tennessee. It was March 7, 2002. It was chilly. I was wearing my favorite green T-shirt and a bandana (thanks for that horrible haircut, Sommer). I stood with my friend, Meredith, likely with my arms folded and trying to endure the All Campus Worship that I was forced to go to. I didn't want to be there and I was counting down the hours until I could get back in my bed and sulk.
The final band of the night got on stage and then it happened. They were playing "Here I am to Worship" and when the lead guitar player started singing...I looked at Meredith and said, "That's him!! That's the guy I'm going to marry! I have to meet him!"

We looked around and found someone who knew him. He introduced us to the band after the show. I was just awe struck. I don't remember much of what he said or I said but I remember it was awkward and he asked me to sign the guestbook online. As soon as I got back to my dorm room I got online and looked up their band, Fairpark Drive, and signed their guestbook hoping that he would reply somehow. When I saw his last name...I said to Meredith, "I can't marry him! His last name is LONGNECKER!!" haha
He replied! He invited me to go to their church's youth group that they played for on a Wednesday night. I begged my friend Sommer to go! I didn't want to go alone and Sommer had no problems talking with anyone so I had to make her go with me.
We went and afterwards we ended up at Jeremy's (another member of the band) condo and I think I washed his dishes. Ha, that's just how I roll. I probably cooked something too, but I can't remember. 
Here's our first picture together...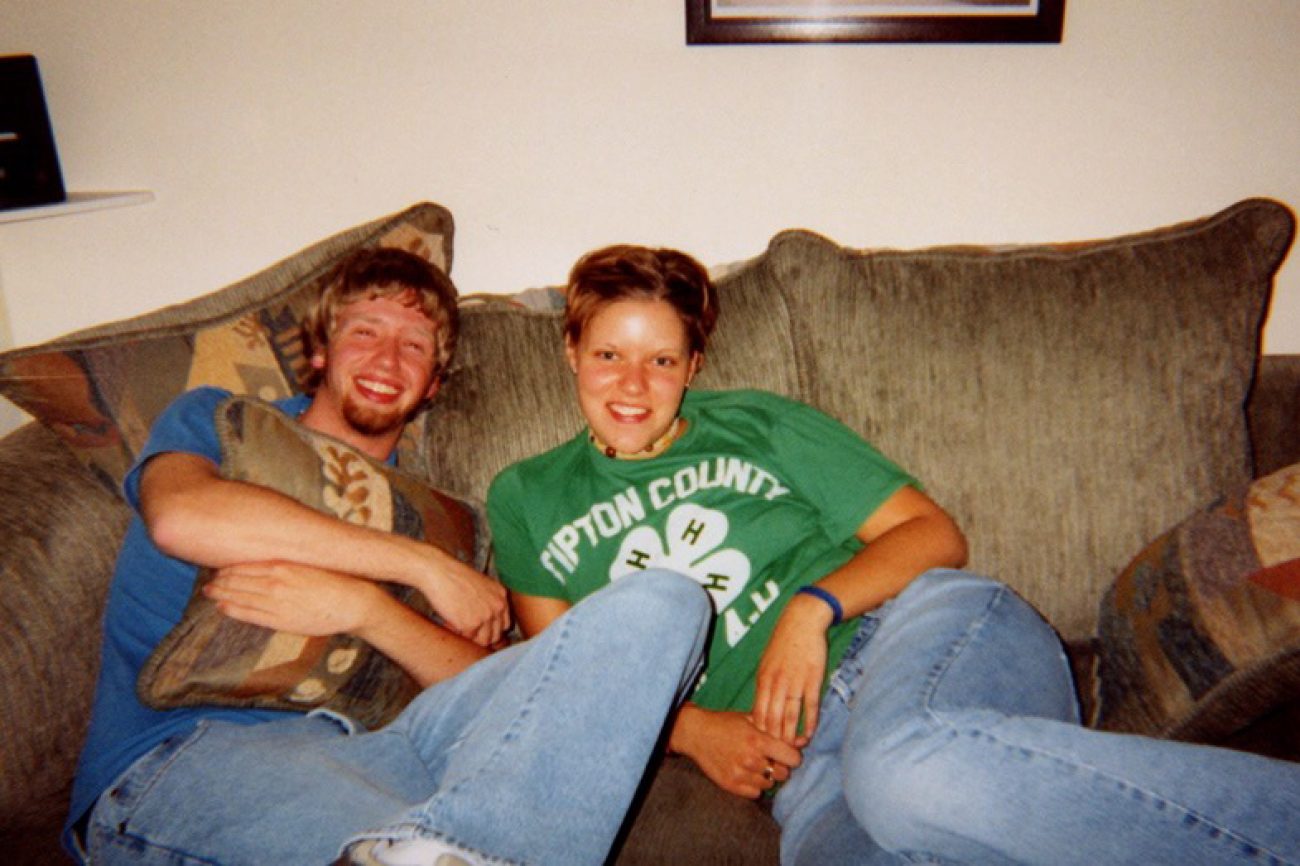 I don't remember much from that time but I remember I had sworn off dating for 6 months! I had had enough of the dating scene. I remember we kept in touch, probably email or something. There was a time we met at Java, an old coffee shop in the Old City, downtown Knoxville. I just wanted to get to know him better. But I went home for the summer and we wrote to each other often. I loved listening to him play guitar and I remember asking him to write me a song. He did, and it was beautiful. 
We had made plans to go to a Goo Goo Dolls concert when I got back to Johnson Bible College in August. I couldn't wait to get back to Knoxville to spend more time with him. I remember him picking me up for the concert and we talked the whole way there.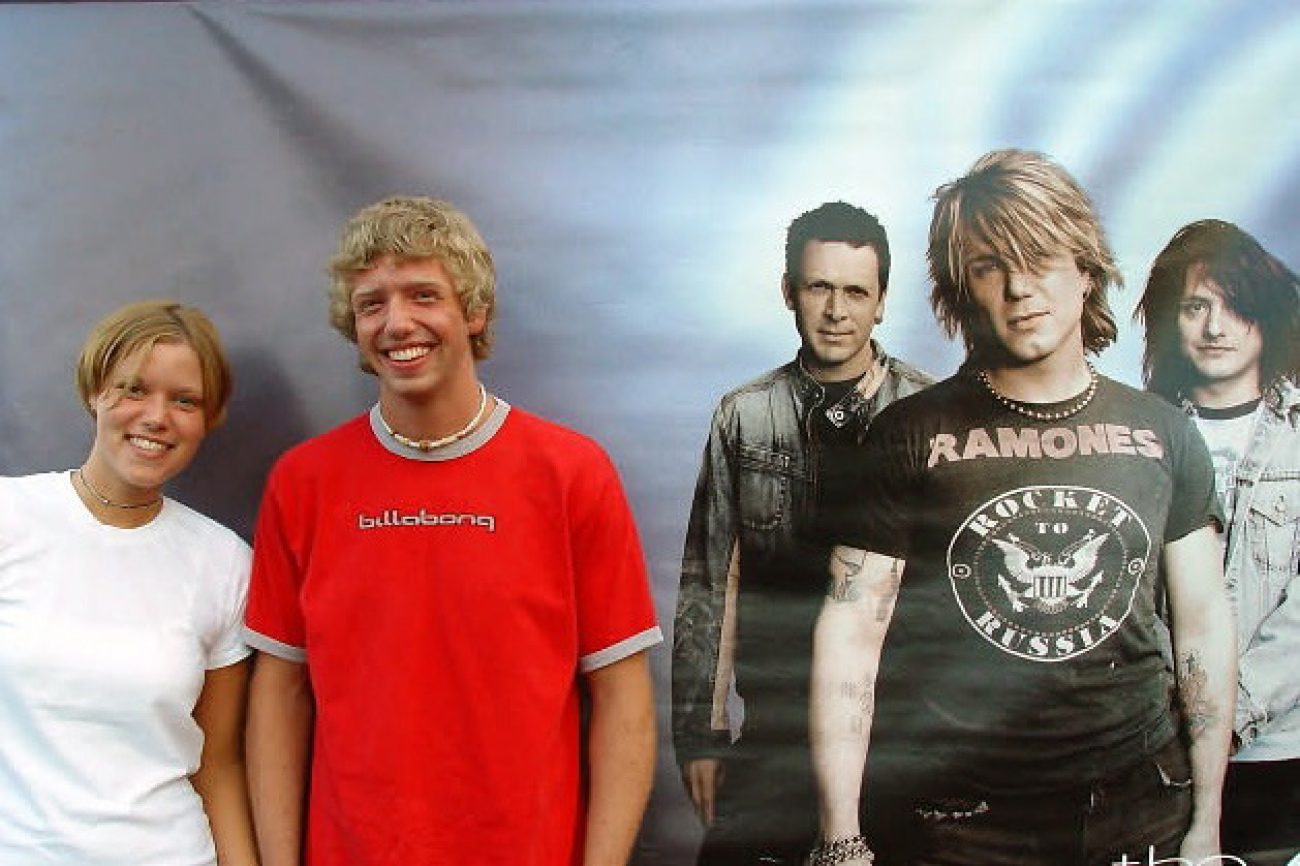 We sat out on the lawn for the show and I remember trying to get my hand close enough to his so that maybe he would hold my hand. Our pinkies touched and it was such a little, simple thing but it meant the world to me. He was so gentle and so considerate. I was his first girlfriend and he was just the sweetest gentleman. I must have felt very comfortable around him because I fell asleep on our way home from that concert. Maybe he got a glimpse of what was to come... I always fall asleep on our drives. 
We knew we wanted to get married and although we hadn't 'dated' we knew each other and we knew this was it! I called my mom from college and asked if I could bring someone home with me for the weekend. She knew about Jonathan but had never met him before. The first time he met my parents was the weekend we asked them if we could get married. It was a super awkward conversation at the dinner table that night, and they had some concerns, mostly because he came from a Pentecostal background, which I just think is funny now. Even my grandpa referred to him as 'that pentecostal boy'. We got my parent's permission and headed back to Knoxville, TN.
He wrote a song for me, played it, candles were lit, and he asked me to marry him. It was such a perfect night. His parent's were so excited for us and I was super excited to be welcomed into their family. I could not ask for better in-laws. They are so great.
I finished up my semester at Johnson and went back to Indiana in December. We set our wedding date for March 8, 2003 which was one year and one day after we first met. I couldn't wait to be Mrs. Jonathan Longnecker. 
The day came, it was a simple wedding and just perfect. We were married early in the day and made the trek back to Knoxville, TN to our apartment. That was a long 6 hour drive. We made it back and began the rest of our lives together. 
Never did we ever imagine where we would be 13 years later. Living in a trailer, traveling North America, going on crazy adventures with FOUR amazing kids. We are so lucky and so blessed. 
Cheers to another year with my best friend!  
Become a Tiny Shiny Homie!
Subscribe to our patreon-style community & help support our family so we can keep making things for you! Get early access to videos, special behind-the-scenes updates, curated music playlists, & goodies like exclusive stickers and name drops in our videos.
Signup & Become a Homie
Apparel
Grab a fun, comfy t-shirt & help support our family.
comments powered by

Disqus