Adding Goats and a Guard Dog to the Homestead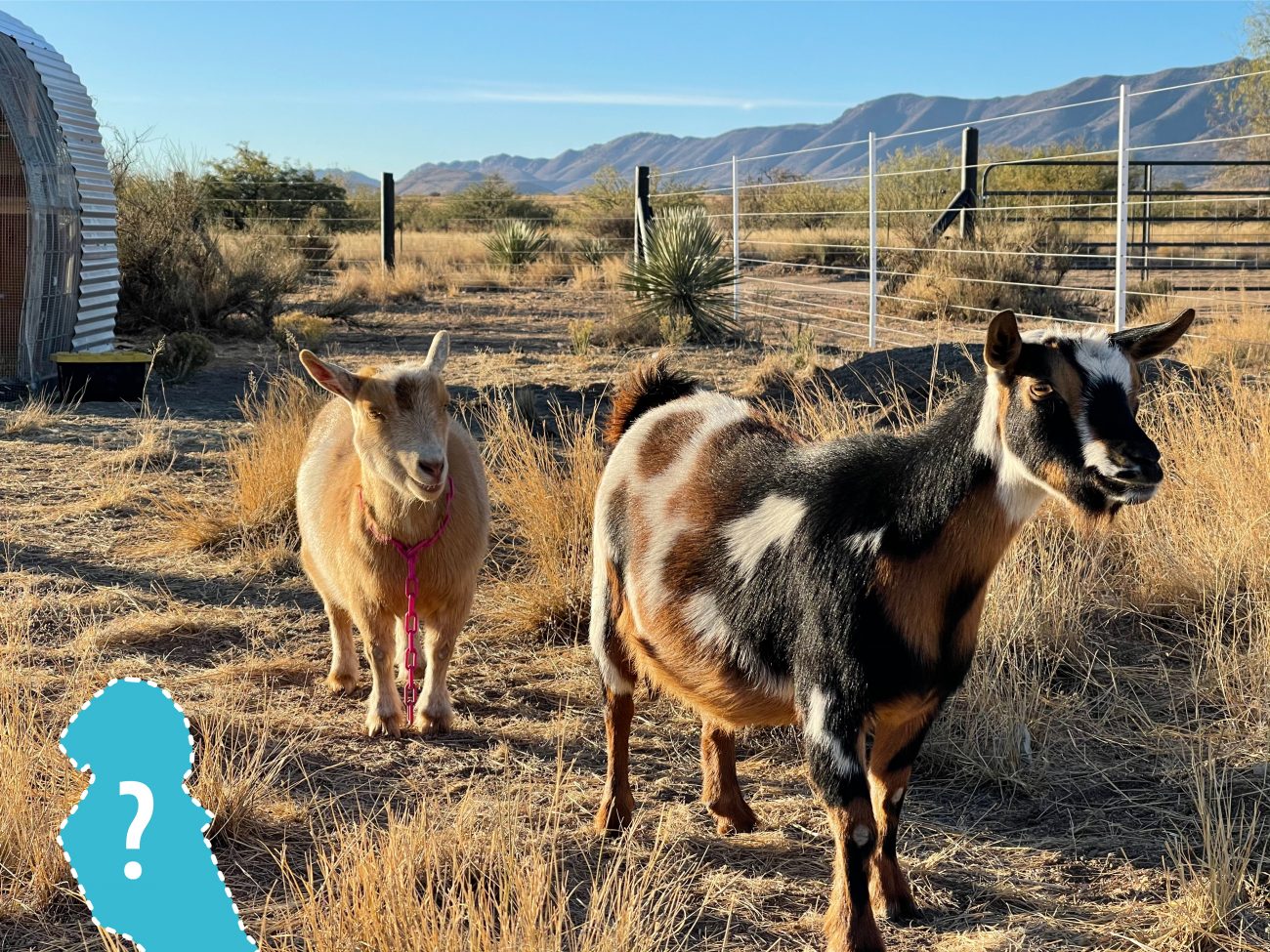 Just when you thought we were pushing full-tilt into that solar shed earthbag office project, here we go making a small, but significant detour again.
This weekend we added two pregnant goats and a guard puppy to our animal paddock. Oh, and a Goat Lodge!
Building a Hoop House Goat Lodge
After Ashley's trip back home to Indiana, we knew we only had a week to get a shelter ready for the goats. Our first stab at a cattle panel hoop coop building went ok, but this time we had a much better idea of what to do.
The structure itself went up in a couple of days, and it took just a few more to get the chicken wire and roof on. The door gave us a bit of trouble, but it turned out so good!
We even made a goat feeder out of some spare cattle panel and attached it to the wall. Finally, were ready to go get them!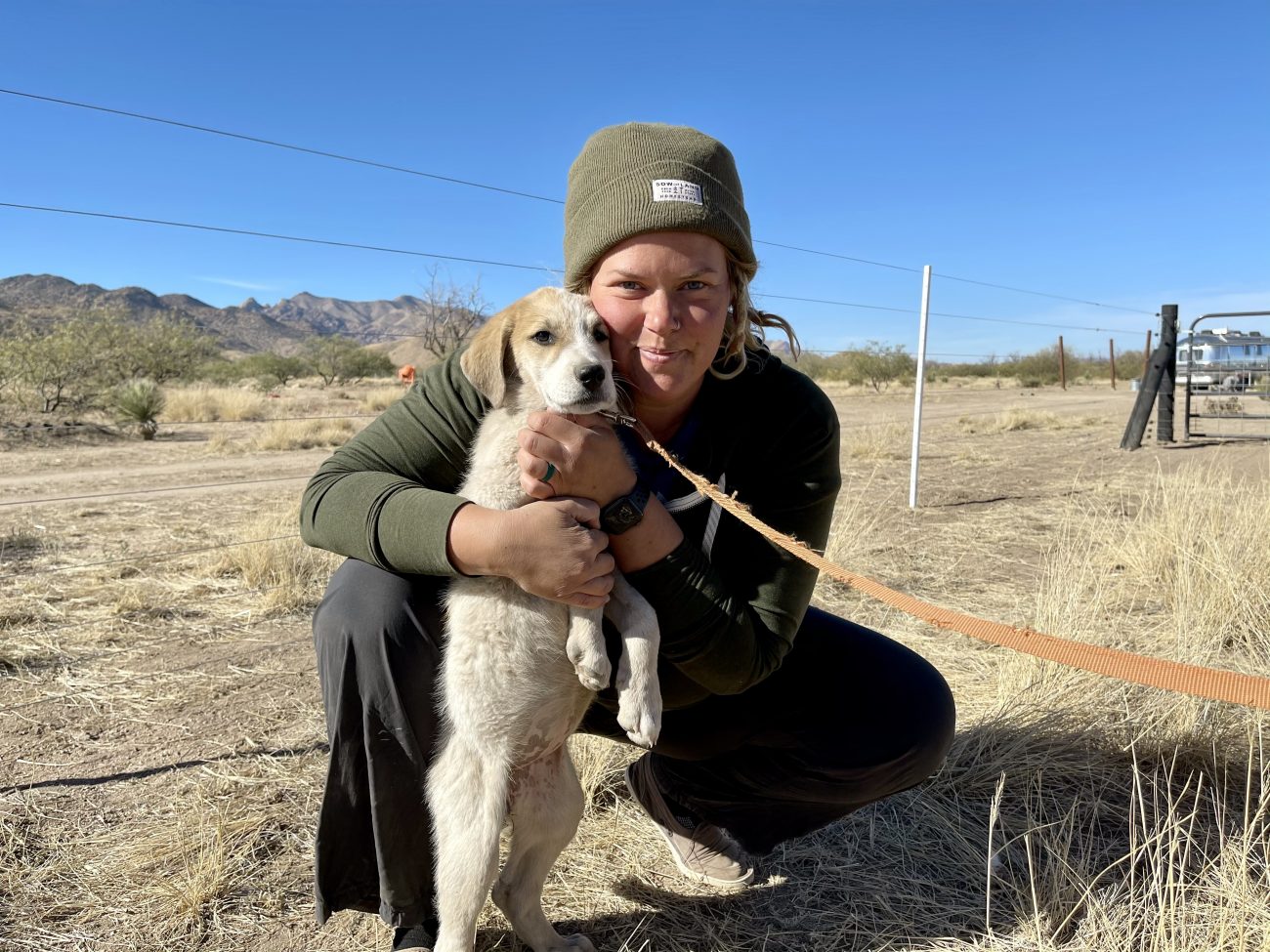 Great Pyrenees Guard Dog
Ashley and the girls drove to Phoenix to pick up our new Great Pyrenees guard dog. Her name is Brooklyn, and she'll be protecting the animals in the paddock when she gets older. She's a working dog, so she won't be staying inside with us like Nine Nine.
By the way - get it? Brooklyn and Nine Nine? One of our favorite TV shows? Noice!
There are a whole host of predators out here in the high desert (have you seen our t-shirt?), and even with our nine strand high tensile electric fence, we're excited about the safety assist a guard dog like Brooklyn can bring.
We've got a long road ahead of teaching her to stay in the paddock to protect the pigs, chickens, and goats. And most importantly not to hurt the chickens!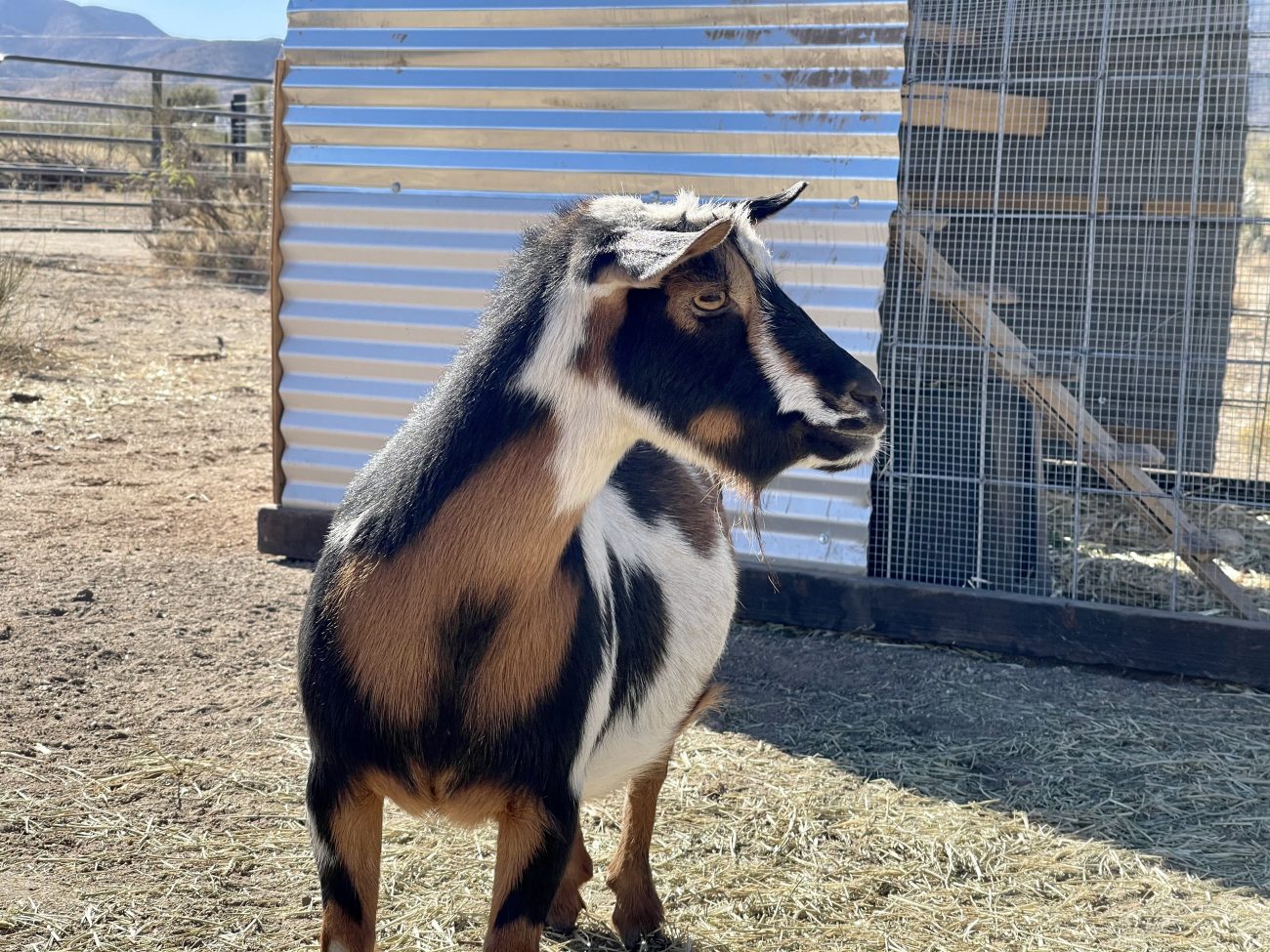 Nigerian Dwarf Goats
These tiny, but tough goats are both pregnant and will be delivering early next year. We hope to get lots of milk from them and sell the babies when the time comes.
Their names are Fey and Maple - or is it Mable? We haven't decided yet. But they are both enjoying their Goat Lodge immensely!
Introducing the new animals
As you can imagine, adding two new goats and a new dog into the mix has been interesting. So far Nine Nine has been very uneasy, and definitely did not like meeting Brooklyn for the first time.
The goats took it in stride, head butted a few times, and called it good. But the next few weeks will require us keeping an eye on everyone, and making sure each animal gets comfortable with the others.
Whew, what a week, friends! We're excited to get back to the solar shed, and will have our hands full with all these new animals the next few weeks. See you next time!
Become a Tiny Shiny Homie!
Subscribe to our patreon-style community & help support our family so we can keep making things for you! Get early access to videos, special behind-the-scenes updates, curated music playlists, & goodies like exclusive stickers and name drops in our videos.
Signup & Become a Homie
Apparel
Grab a fun, comfy t-shirt & help support our family.
comments powered by

Disqus