Good iPad Games for Your Kids: Part 1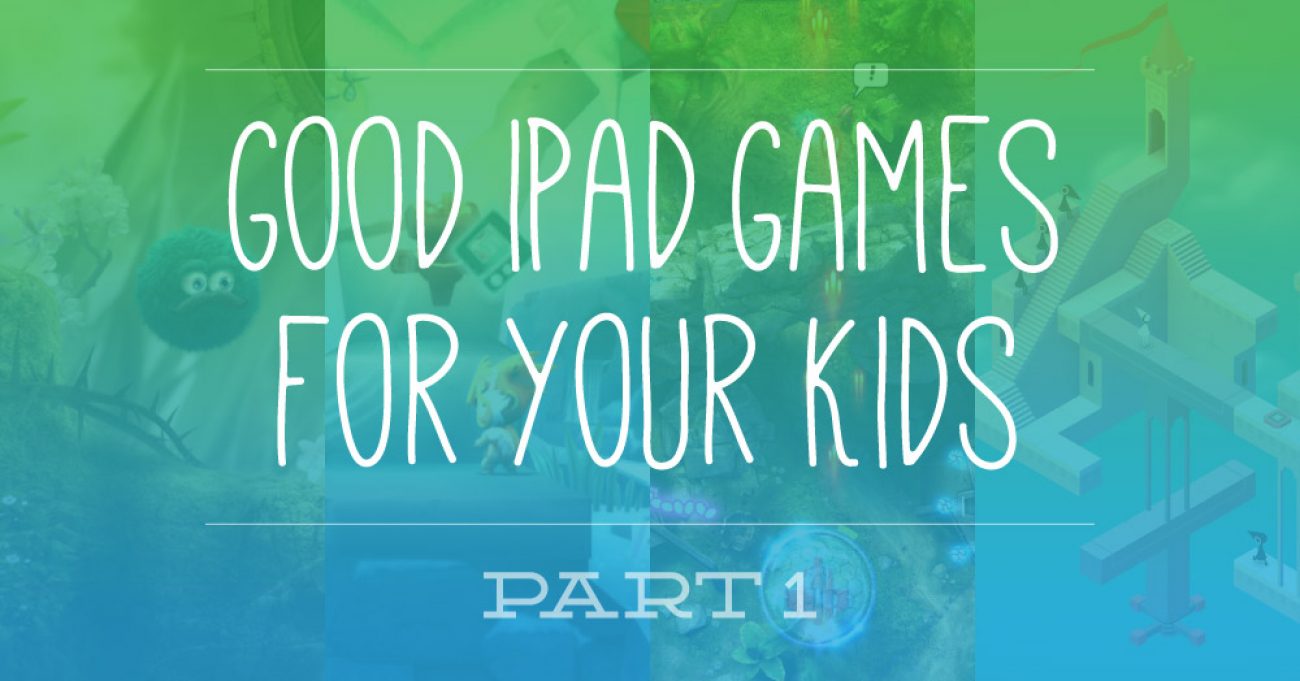 Hey, you know what's fun? Grabbing one of those crappy free games on the App Store and letting your kids try to play it. It's jam packed full of annoying ads, game play mechanics that require in app purchases and so many popups there's no way you could possibly enjoy playing it, let alone your kids (who keep accidentally tapping the wrong thing and ending up in a web browser with some ad or in the App Store trying to get them to buy another app).
I lied. This is not fun. This isn't how games are supposed to be. 
I remember throwing a cartridge into my Nintento or Sega Genesis (yeah I'm old) and just losing myself in the graphics, music, story and game play. You know, back when games were fun? 
Recently I've become determined to make sure my kids know what a good game is. The first step was to grab this awesome Sega Gensis with 80 games built in! That's right, you can play Streets of Rage, Sonic the Hedgehog or Vectorman all from this one console. It's pretty cool!

The second step was to find fun, high quality games for our iPad without in-app purchases. Also said games may not involve endlessly running or flinging animals from a slingshot over and over again.
In the words of Barney Stinson, "Challenge accepted!" Here's a few of the best games we've played over the last year or so. They're not free or cheap, but they're great games you can play with your kids on the iPad. Great graphics, engaging story, thought-provoking puzzles and blistering action. We hope you love them as much as we do.
Leo's Fortune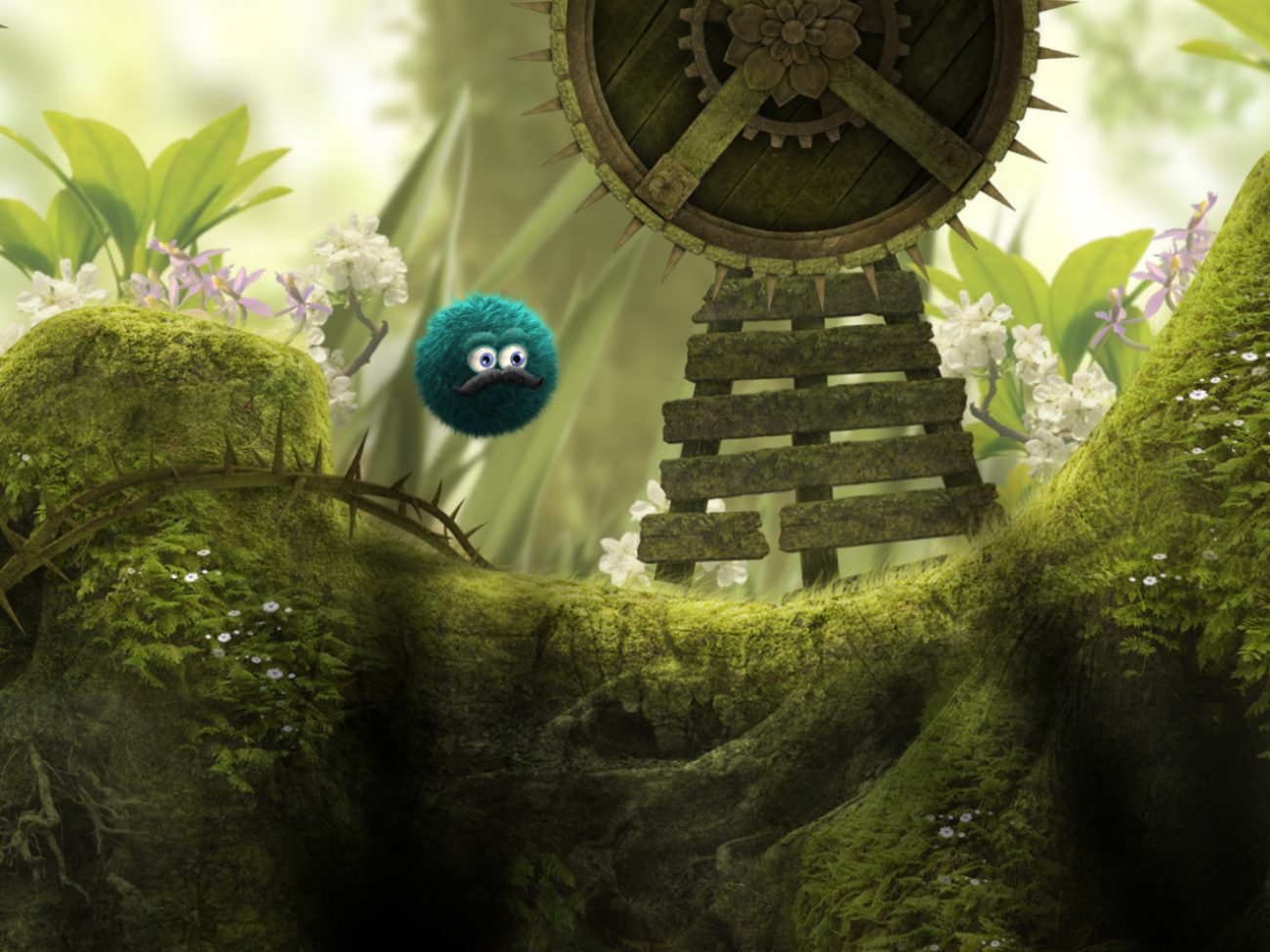 This game blew me away. While many of the games I've found here have their roots in consoles and were simply ported to iOS, Leo's Fortune was built explicitly for touch-screens.
As a result, the interactions and gameplay are delightfully unique and interesting. Leo, a giant mustachioed flufflball with an sweet European accent bounces, inflates, floats, squeezes and genuinely makes some new wrinkles in your brain while you try to figure out how to get him through the increasingly difficult obstacle course-like levels.
Even better, he has a pretty deep backstory, and as you progress through the game you learn more about his stolen treasure and what he has let it do to him over the years. This provides a great character arc where he understand how selfish he's been his whole life, and changes his ways. One of the few "positive message" games I've run across, and it gives everything you do in it more meaning.
The kids liked this game as well, but it does get hard near the end. 
Get Leo's Fortune on the App Store
Lost Winds 2: Winter of the Melodias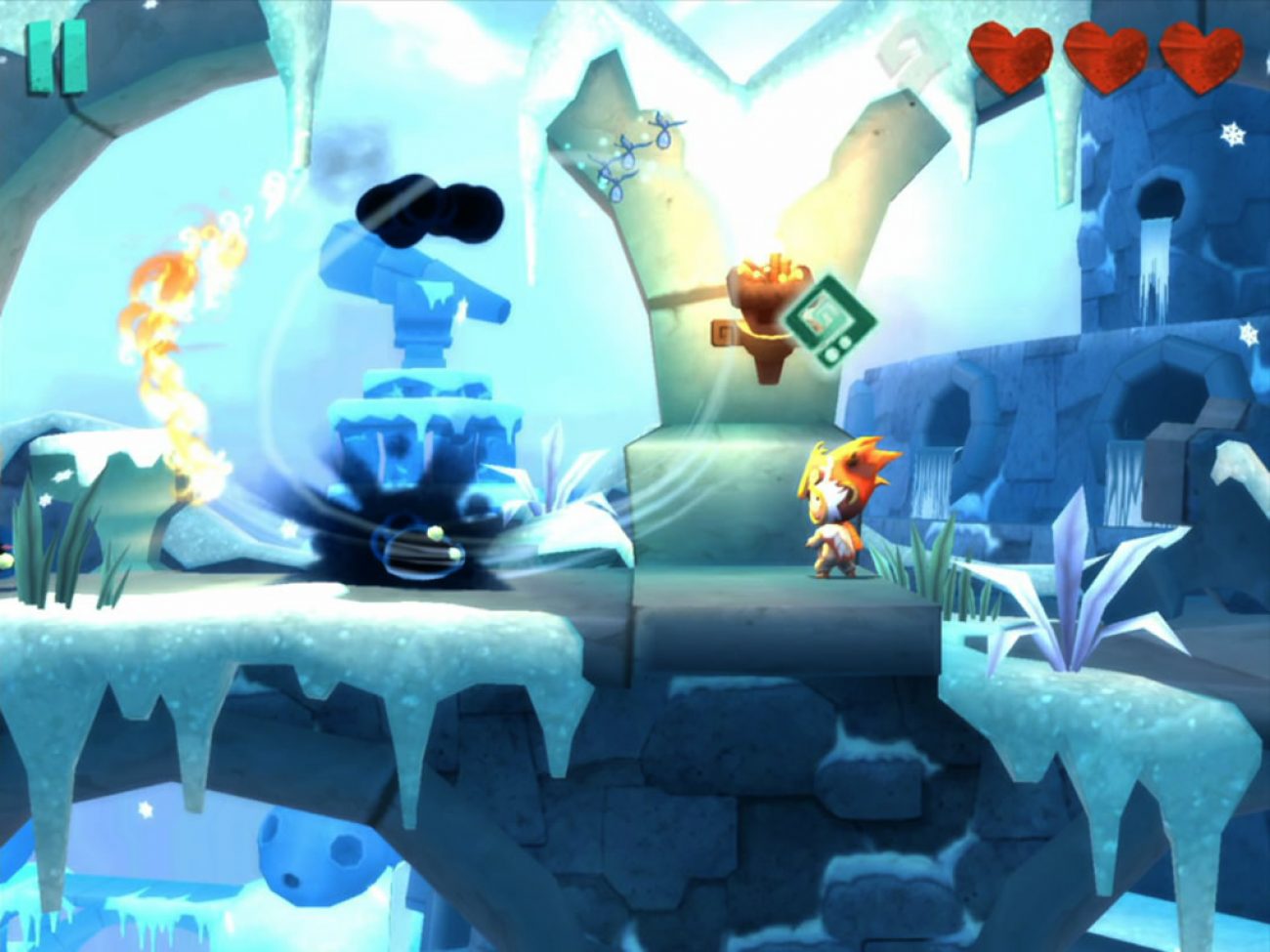 Hope you brought your brain for this one. Definitely not a slice 'em and dice 'em actioner, but it does involve a lot of side-scrolling exploration and puzzle solving. The story is really cool, and drives nearly all of what you do. There's lots of interacting with the elements (wind, fire, water, etc...) and things really get interesting when you have the ability to switch seasons in any given area. The contrasting winter and summer climates make for some pretty complicated problem solving.
Lost Winds uses lots of weird gameplay mechanics, and while I was able to make decent progress with it, I think this is a game you'd want to pay with your kids at first until they get the hang of it. All in all, the graphics, music and story are top notch.
Get Lost Winds 2 on the App Store
Sky Force 2014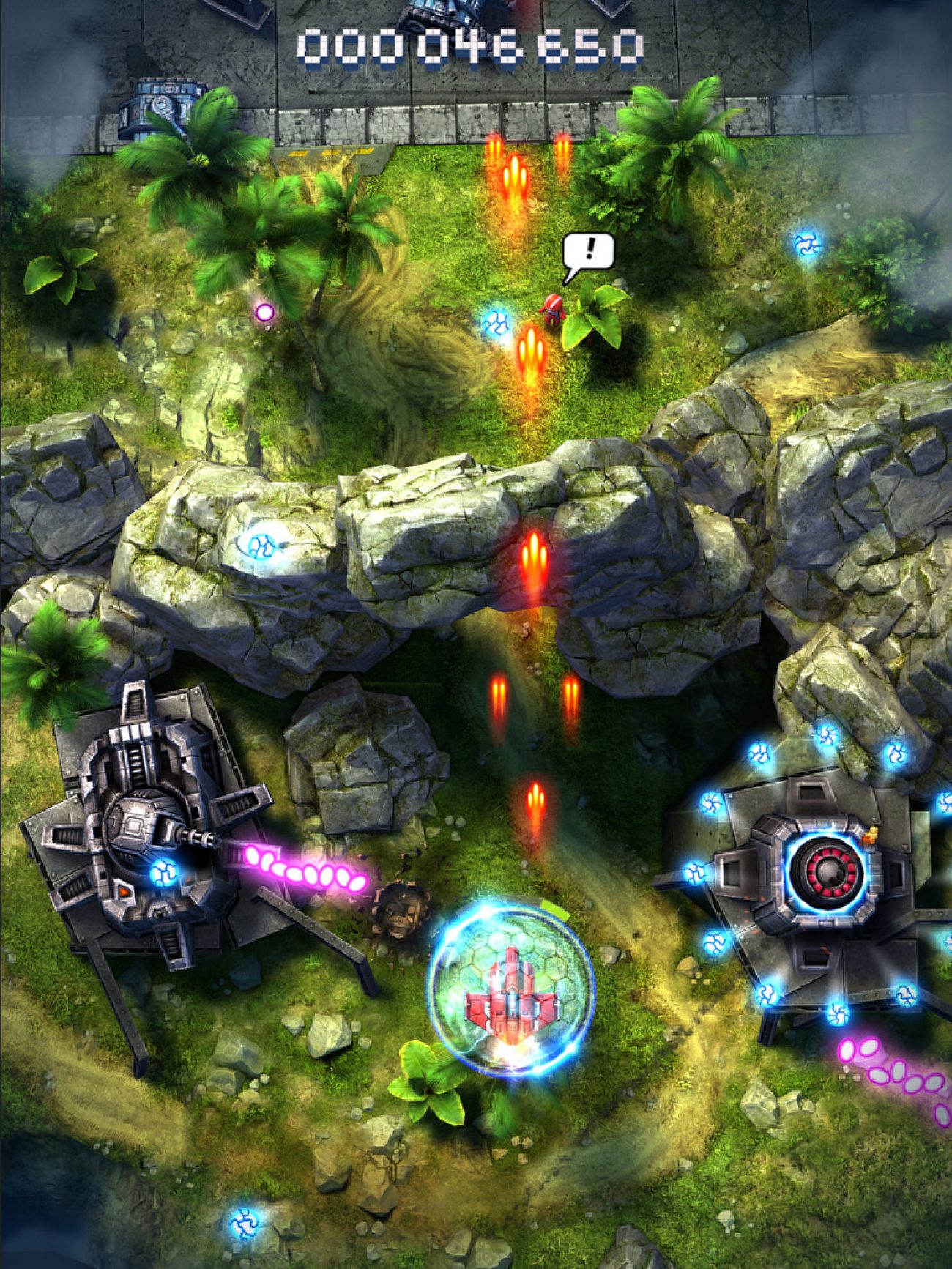 I technically shouldn't include this one. It's basically just the old "spaceship moves around on the screen and shoots stuff" scenario. Also, it does have those annoying in-app purchases to speed things along (if you don't clear a level before dying too many times you have to wait until you can play again - same with any powerups you've earned). It's not terrible, but worth mentioning.
However, it's so well done I decided to keep it in here. The graphics are gorgeous and the gameplay goes from fun to nail-biting pretty quickly. Plus, the optional missions like never getting hit, shooting down all enemies and rescuing hostages make it fun to play the same level over and over till you get it all cleared.
The kids enjoy this one as well, but since they run into that time limit stuff occasionally. 
Get Sky Force 2014 on the App Store
Monument Valley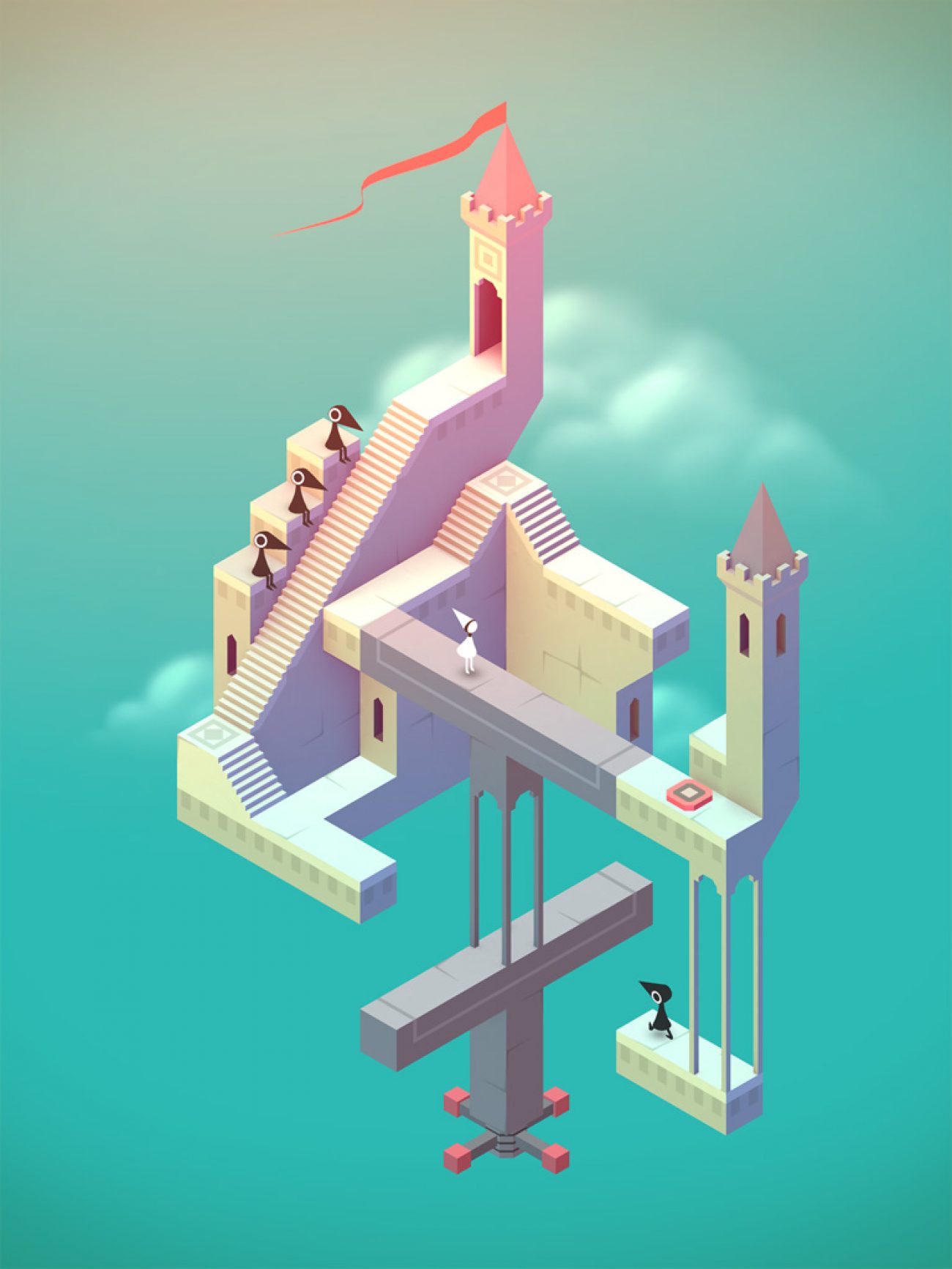 Where do I even start with this one? It is unlike anything I've ever played before. It almost reminds me of a live MC Escher painting. The three-quarter view perspective allows for some seriously mind-bending movement, and as you get into further levels things get waaaaaay complicated. But the funny thing is, it's never impossible. 
In fact, my kids have beaten every level in the game by themselves. They love it. There's a kind of underlying creepy story that unfolds in the same surprising way as many of the levels, but seriously. Go get this one right now. Between the immersive sound effects, graphics and music this is truly a beautiful experience. I don't remember the last time I was genuinely filled with wonder while I play a game. I still remember the gasps from my kids when they saw certain worlds unfold for the first time.
Truly, a delight for all ages.
Get Monument Valley on the App Store
So there you go! Great games you can play with your kids. Again, they're not free or cheap, but it takes a ton of talent to make a good game. Let's support those artists who are pouring their heart and souls into a game instead of trying to trick kids into clicking on adds or spend money on stupid in-app purchases. 
Looking for more mature games for your older kids? Part 2 is right here.
Become a Tiny Shiny Homie!
Subscribe to our patreon-style community & help support our family so we can keep making things for you! Get early access to videos, special behind-the-scenes updates, curated music playlists, & goodies like exclusive stickers and name drops in our videos.
Signup & Become a Homie
Apparel
Grab a fun, comfy t-shirt & help support our family.
comments powered by

Disqus