Hauling Our Water - It's a Whole Thing!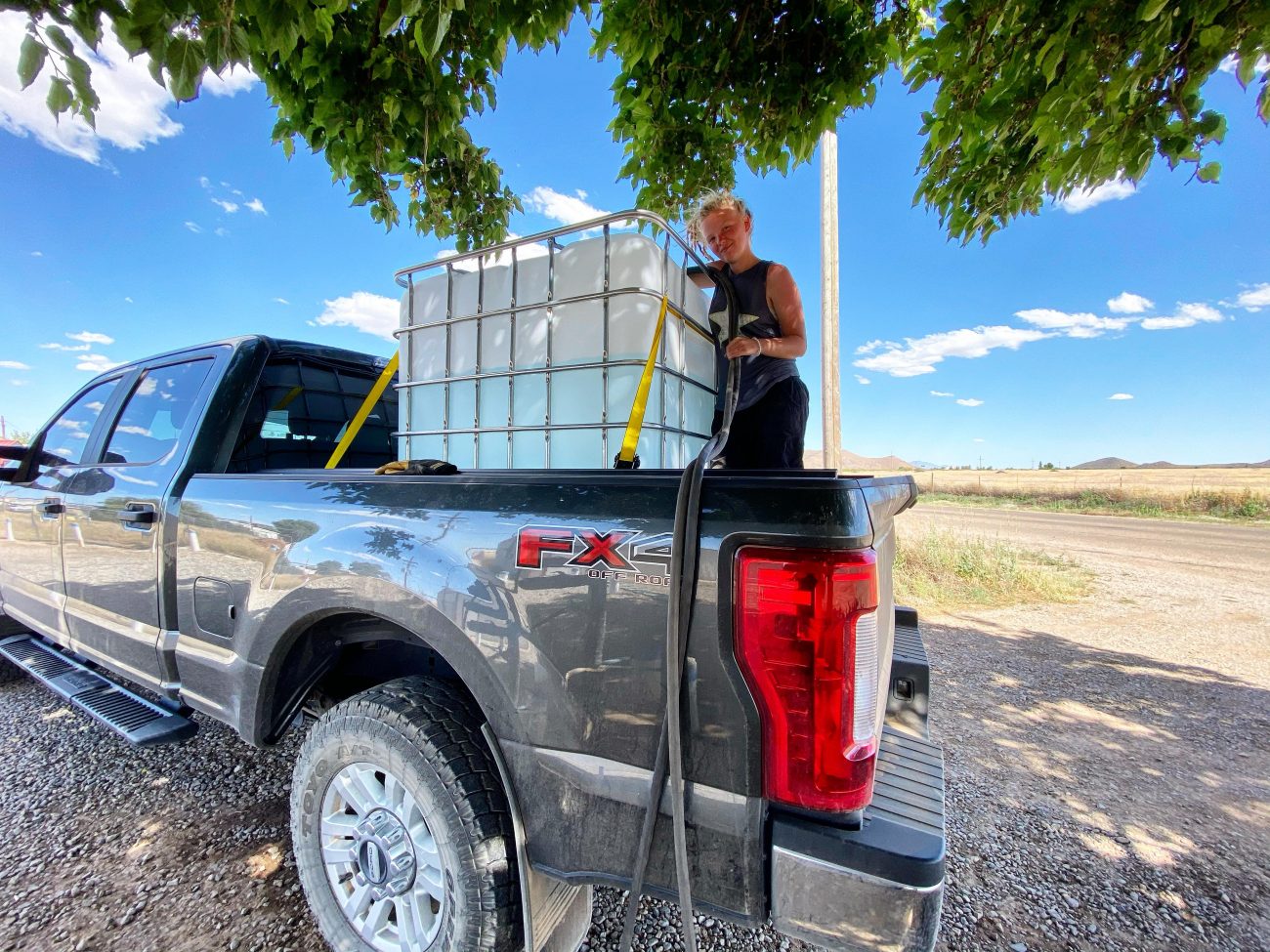 There have been several viewers ask how we're getting water out here on our desert homestead. Well, today is your lucky day! We're showing you the entire process.
It involves a 330 gallon IBC tote, our Zero G Hose, our transfer pump, and our Enduraplas Water Tank from Oasis Water Harvesting in Sierra Vista.
The process is actually quite simple, but fairly time consuming. From the time we load our IBC tote into the truck until we have successfully transferred the 300 gallons into our big 2600 gallon tank, it takes a FULL HOUR. It would take us nine trips to completely fill our larger water tank.

From there, we use the transfer pump to move 40 gallons at a time into our fresh water tank on the Airstream.
Currently, we are averaging around 100 gallons of use per week. We have seen a HUGE increase in the amount of water we are daily consuming, but also getting a lot more showers throughout the week which I am NOT complaining about :)
We hope to eventually have a more powerful outdoor pump with pressure switch and accumulator tank so we can have a constant access to the large water tank. That's a project for another day, though!

Thanks for reading and watching our latest video. If you're new, we'd love to have you subscribe to our YouTube channel! Hit the notification bell to know when we upload more videos :)
Stay safe out there, friends.
Become a Tiny Shiny Homie!
Subscribe to our patreon-style community & help support our family so we can keep making things for you! Get early access to videos, special behind-the-scenes updates, curated music playlists, & goodies like exclusive stickers and name drops in our videos.
Signup & Become a Homie
Apparel
Grab a fun, comfy t-shirt & help support our family.
comments powered by

Disqus