Water Pump FAIL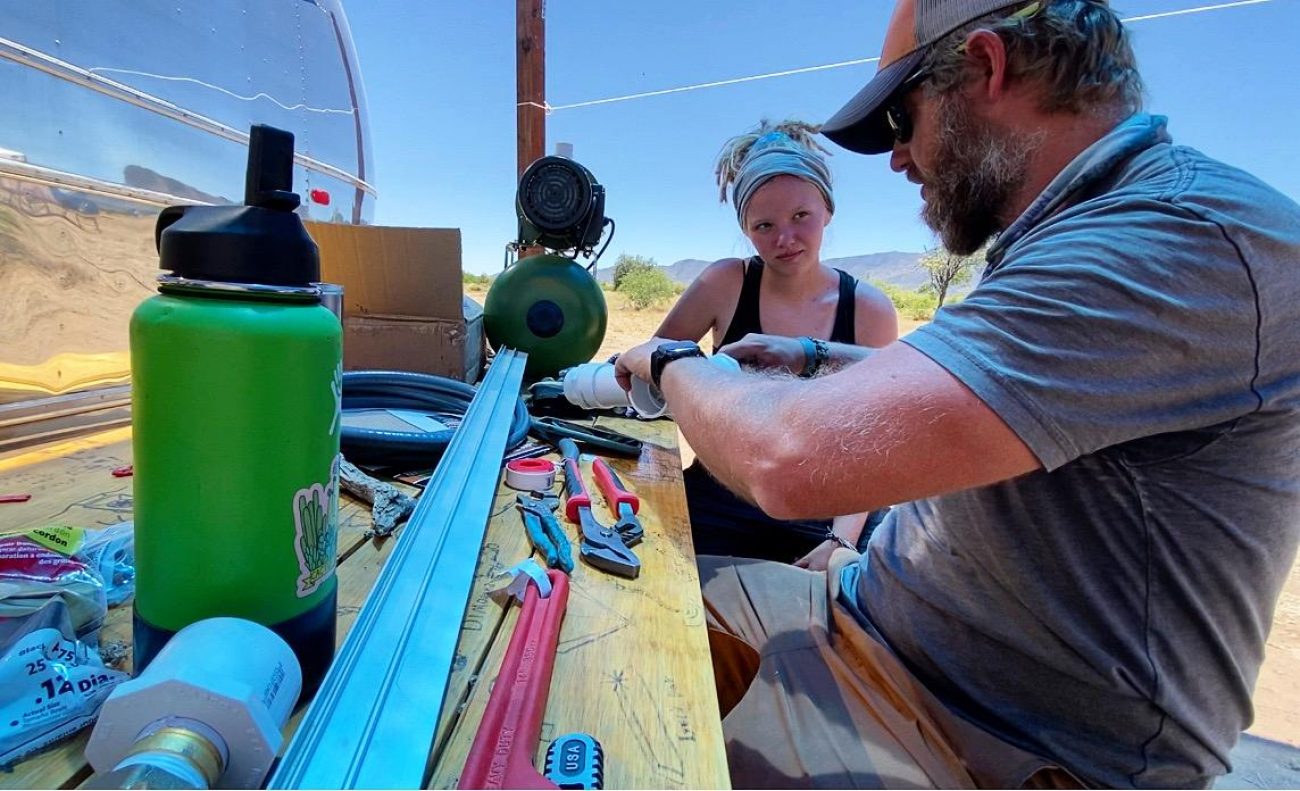 After our shade sail project went spectacularly, we had a major FAIL. 
We spent the last week plumbing and re-plumbing our water pump (6 times!!!) only to have it continuously leak every time. THEN we realized that our 2000 watt inverter couldn't even handle the pump. Arghhhh!
Hey, we just needed more power right?
WRONG.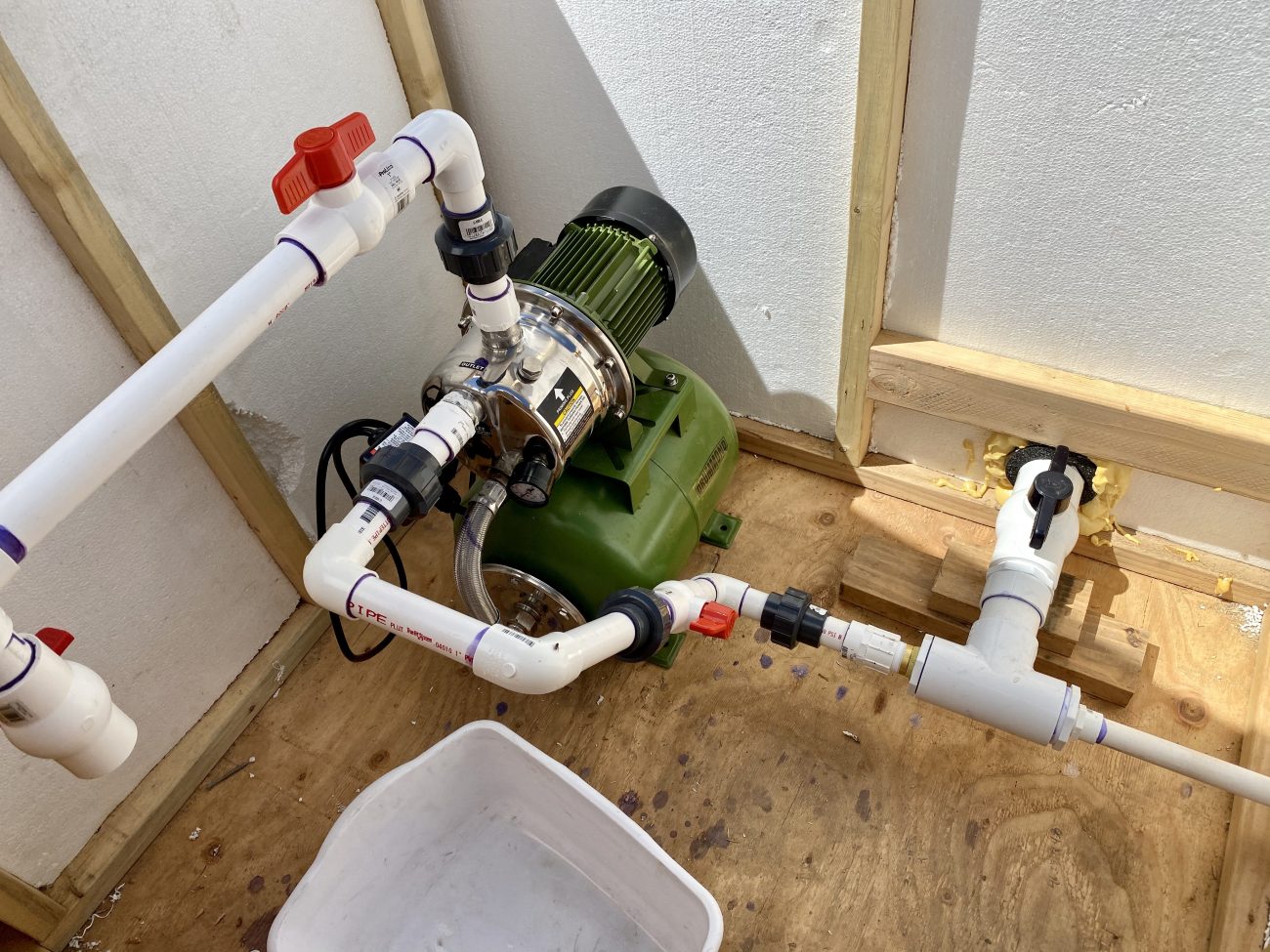 We thought it would be as simple as switching to a 3000 watt inverter, but it turns out that even though we over-gaugued all our wiring when we renovated the Airstream, it wasn't enough for that size inverter. Instead of rewiring our entire system at 4/0 cable, we're sending back the pump, returning the 3000 watt inverter, and starting over.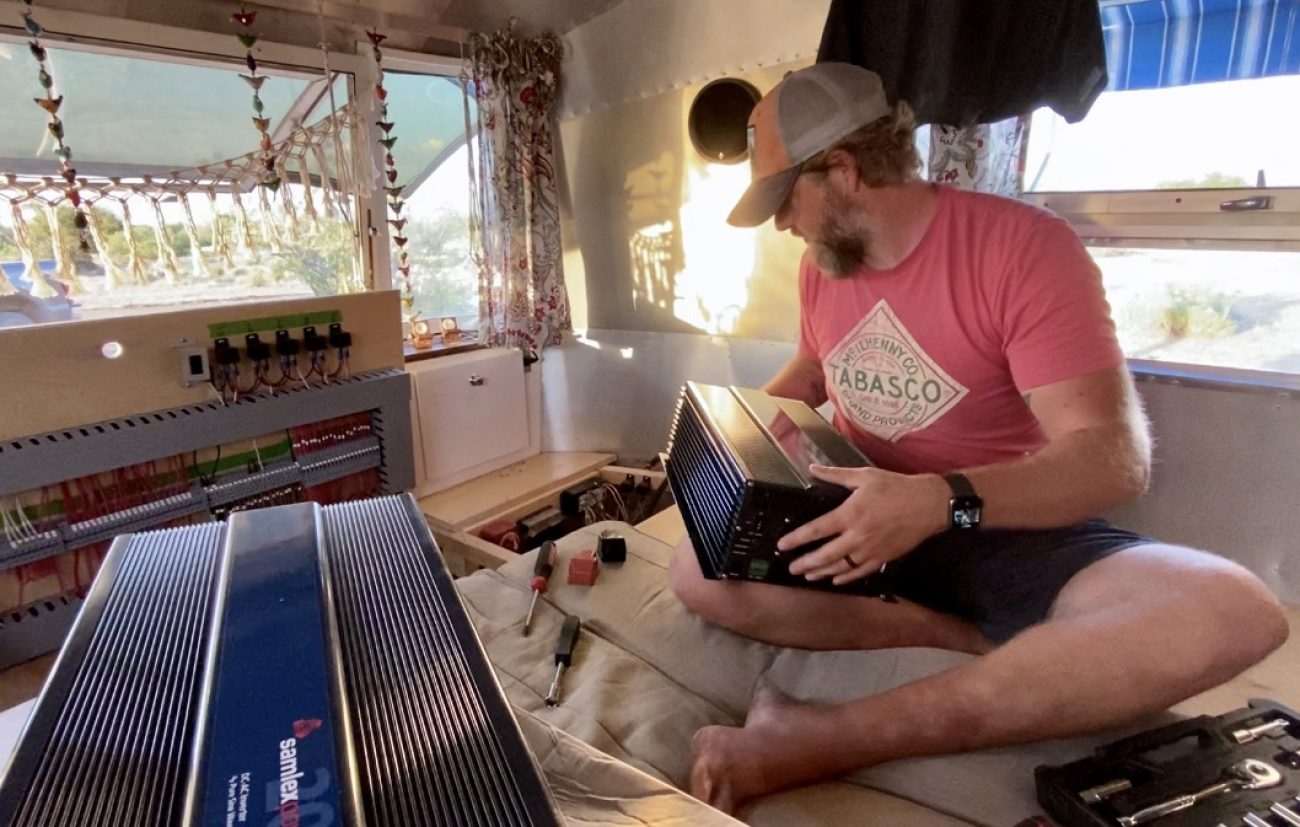 You know, sometimes you just need to keep things simple and go with your gut. Our original plan was to just use a 12 volt water pump much like the one we have in our Airstream, connect it to a 12 volt battery and charge it with a small solar panel. So, hopefully in the coming weeks we can get this water situation all figured out.
As with most things we have done since moving out here 6 weeks ago, it's all just a big lesson. We're learning so much, often by making mistakes, but how else do you get the experience? Sometimes we have to fail, and fail hard, to get to where we want to be. And that's okay by me.
How great it is for our kids to be able to see us make so many mistakes? To fail, to find another solution, and to learn from them.
There's something really great about getting to share this life with our kids. They aren't just watching, they are learning right beside us, and that's what this whole adventure is all about. Learning new things together.
Hopefully next week we'll have a more successful project to share with you!
If you haven't already, please subscribe to our YouTube channel and hit the notification button so you will be notified of our next video!
Thanks friends!
Build Your Own Off-Grid Pressurized Water System!
Quickly plan and assemble your very own off-grid solar water pump system. Use this detailed diagram and shopping list to understand the pump, connections, and layouts that we've had the most success with.
Apparel
Grab a fun, comfy t-shirt & help support our family.
comments powered by

Disqus