Our Kids Favorite Books & Games for Being Stuck Inside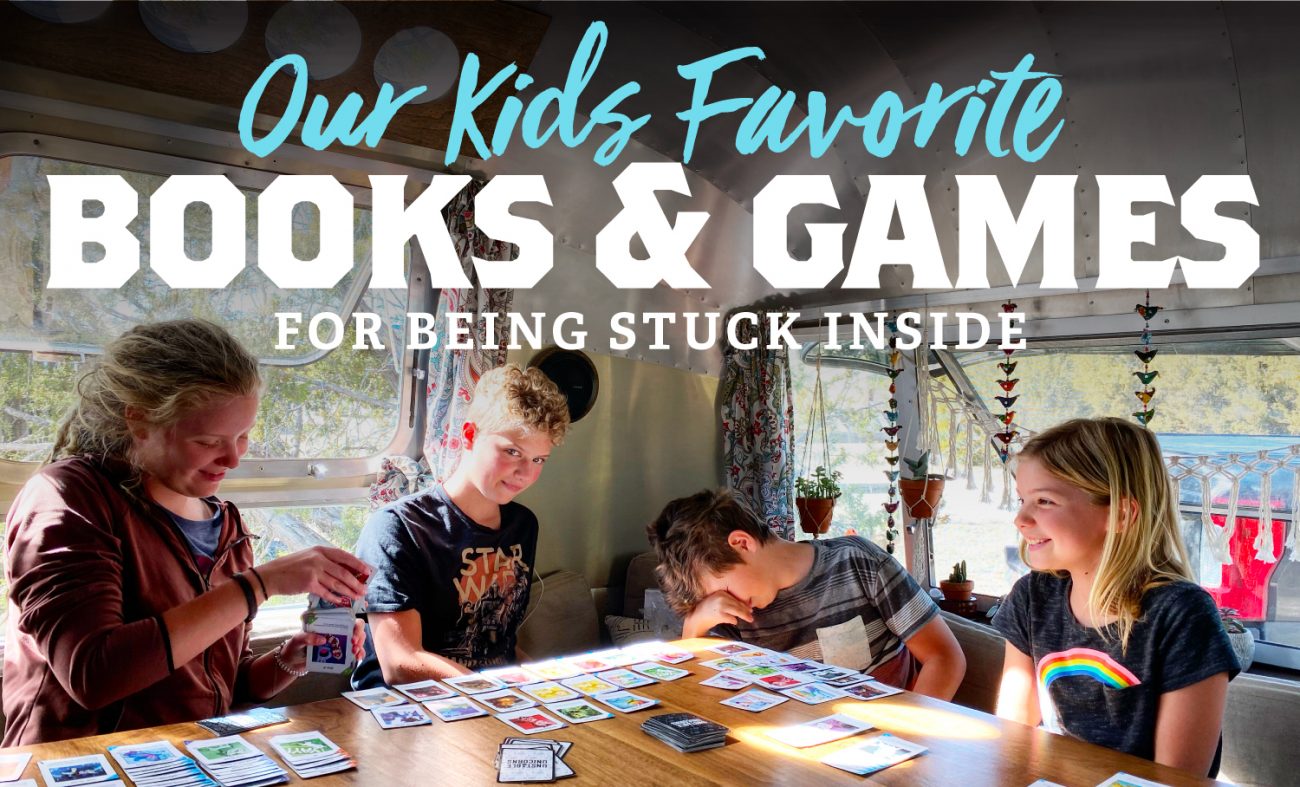 I can't believe how much our kids have grown since we started traveling full-time! It's been amazing to see each of them grow up to have their own interests, hobbies, and passions.
With everyone stuck inside for the foreseeable future, we thought it would be fun to ask them what games, books, and products they would recommend to other kids who may be getting bored with nowhere to go.
I'll mention a few global items, and then share each kids' personal favorites below.
Article Overview
---
Nintendo Switch
The Nintendo Switch is a fantastic portable gaming system. We spend a lot of time camping off-grid, so we appreciate that it's a battery-powered hand held system and doesn't use a ton of energy.
The Switch has great support for multiple accounts so each kid (or adult) can keep their progress for each game - and with the Nintendo Switch Online Family Account, all that progress gets backed up to the cloud just in case something bad happens.
Some games also support multi-player! By adding a few more controllers we can do a 4 player run in Mario Kart. Granted, the screen is pretty small for that. But it's totally possible.
It can come with us on long drive days, and with the dock we can hook it up to any TV with HDMI. There's been several times we took it to a hotel or a friend's house, and it was so much fun.
This case makes it easy to transport all the pieces, and this cable lets you keep it charged in your vehicle.
By adding a huge SD card, you can store all your games on the Switch without having to carry a bunch of cartridges around which is awesome when you have 4 kids using it regularly.
All in all, it's a really well thought out system, and as you'll see below, each of our children has a different game on it they really love.

Adali's Favorite Switch Game - Super Smash Bros Ultimate
Adali - "Super Smash Bros is a fun multiplayer game that you can play on one or more Switch. There are so many characters to unlock, no two battles are the same."
"If you have a chance to play on a TV do it. It's way more fun when you can clearly see what's happening, especially on the levels that are always moving!"



Jett's Favorite Switch Game - The Legend of Zelda: Breath of the Wild
Jett - "The Legend of Zelda (BOTW if you will) is one of the best games I've played on the Switch. I like it because it gives you the freedom to do what YOU want to do. Want to go to all the shrines? You can do that! Want to get all the bosses done? You can do that, too! Want to kill Ganon first try? Sure! (Though you probably shouldn't do that.)"
"It's an epic masterpiece!"



Jax's Favorite Switch Game - Rocket League
Jax - "Rocket League lets you build your own car and play soccer with it in crazy arenas. Sounds weird, but it's so much fun!"


Ada's Favorite Switch Game - Super Mario Odyssey
Ada - "Super Mario Odyssey is such, such, such a fun Switch game. Multiplayer is the funnest with a friend! Hope you like it - also you get to be a T-Rex!"


---
iPad Apps + Family Sharing + Apple Services
For many years, even though we had multiple Apple devices, we all shared my single iTunes account for purchases. This was fine until everyone started to like different music, movies, and games. What? How dare they have their own opinions 😂!
After tons of research, we finally pulled the trigger on Family Sharing + Apple Music + Apple Arcade.
The first thing I had to do was setup a family account, and then add the kids as Children accounts. Here I was able to setup "Ask to Buy," which is a cool feature that notifies you when your kid wants to buy or download an app, and asks your for permission right from your device. So instead of a bunch of texts about a game, I just get a notification that I can approve or deny.
We're doing a trial of Apple Music, and I think it's the thing the kids have loved the most. Instead of just seeing the music I've bought on iTunes now they can create their own libraries. It's been pretty cool to see them really dig into the styles and bands they like individually.
Finally, Apple Arcade. When it first came out, I was pretty impressed. The fact that you got access to some incredible games without any in-app purchases or ads was fantastic. However, as time has gone on and new games have come out, I'm not sure if we'll stay subscribed. Within the past several months, there's only been one or two games the kids are interested in, and they're being released so slowly we just aren't that excited about it anymore. It's only $5/mo so we're hanging on a bit longer for now.
Obviously the key to all this working is that each child has their own device - we went with iPads so they had plenty of room on the screen for reading, learning, and yes, gaming. We bought our iPads 4 years ago, and they are all still going strong. If you want a really robust tablet that will last for years, the iPad is a good bet.

Ok, enough of me! Let's hear from the kids, starting from oldest to youngest.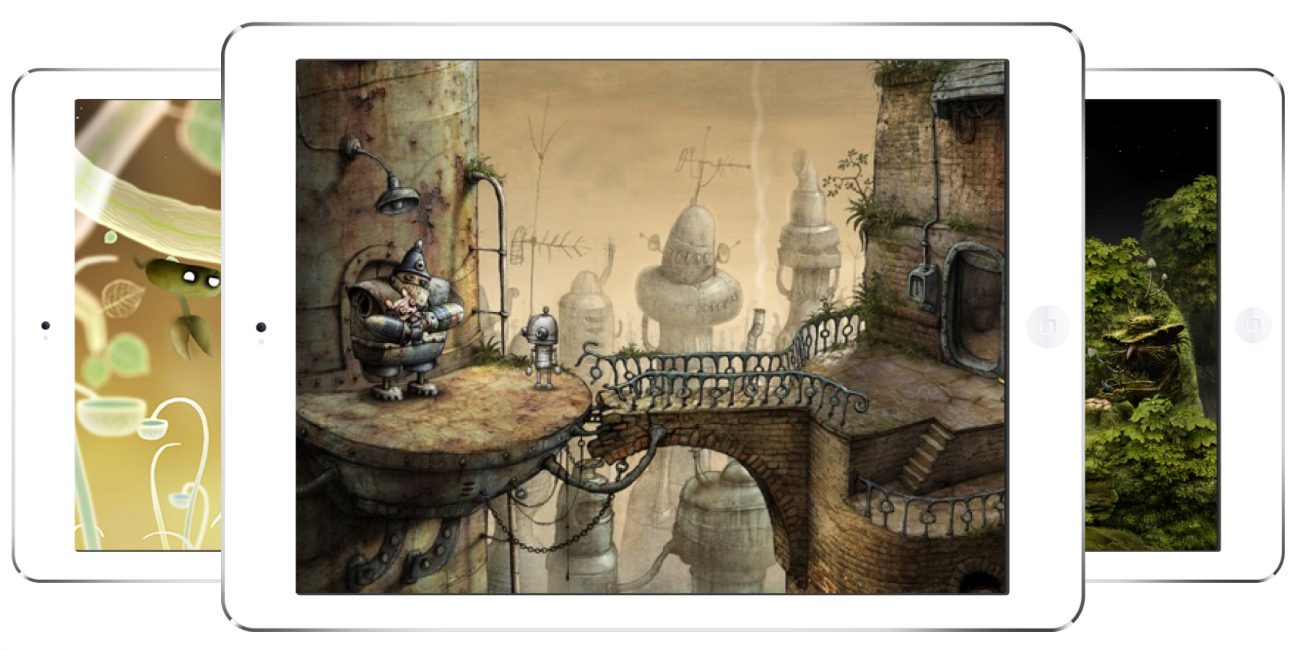 Adali's Favorite iPad Games - Samorost 3, Machinarium and Botanicula
Adali - "Samorost 3, Machinarium and Botanicula are three of my favorite games on the iPad. They're made by Amanita Design, they're all puzzle games with funny stories and silly characters. I love the art and design, and how much they make me think."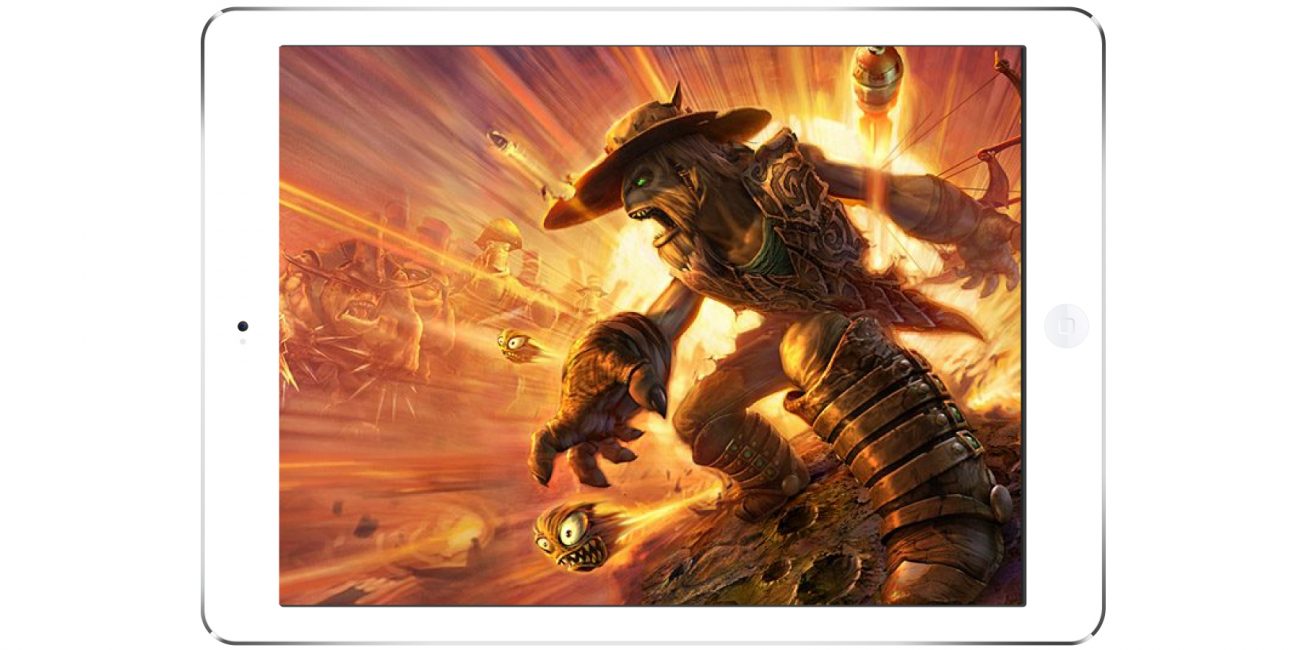 Jett's Favorite iPad Game - ODDWORLD: Stranger's Wrath
Jett - "ODDWORLD: Stranger's Wrath is one of my top favorite games to play on my iPad. In this game you play as the STRANGER, hiding a dark secret, you try to get enough moola (yes moola) by bagging all the bad guys, beating the bosses, getting more moola...and in the middle of all that you get a mysterious phone call..."

"This game is my favorite because my dad played it first on our old TV back in our house. Good memories :)"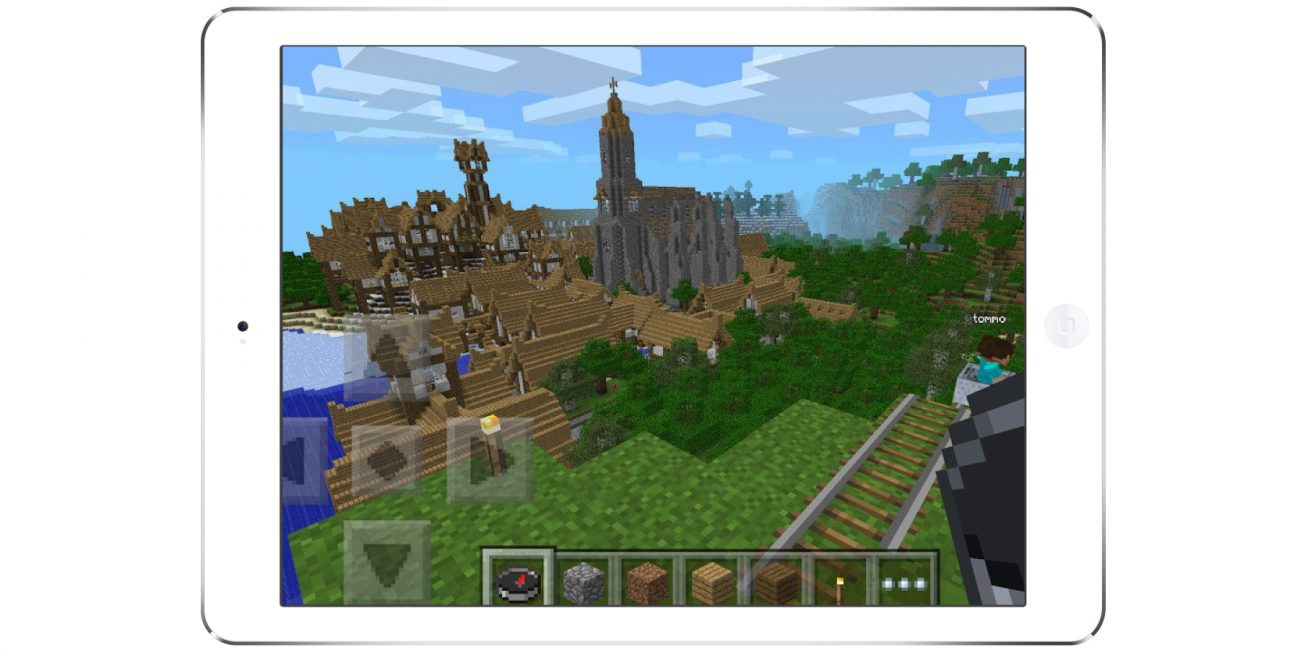 Jax's Favorite iPad Game - Minecraft
Jax - "I love that with Minecraft you can create whatever you want, and play multiplayer with your friends and family."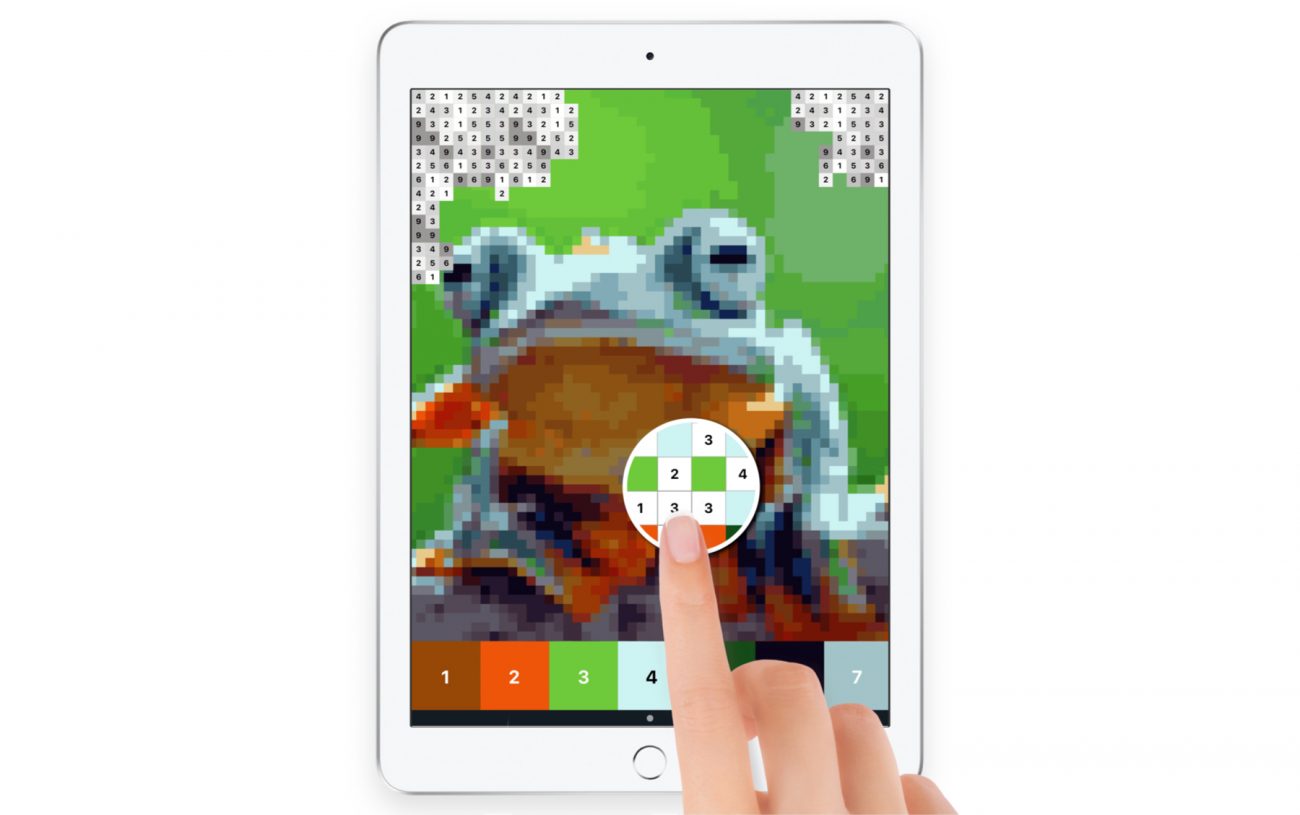 Ada's Favorite iPad Game - Pixel Art
Ada - "Pixel Art is a color by number app, and they have new art every day! There are easy ones, medium ones, and really hard ones. It's super fun, and you can create your own pixel art, too!"


---
Books
Apps and games are fun, but we all know how important it is to read and learn. Our kids have found a deep love for reading on the road, and we can't even keep track of all the books they read.
While we would prefer them to have all physical books, turns out they take up too much room and add too much weight for living in an RV. Thankfully there are many great options for either buying or renting books for your tablet.
iBooks
Since we're talking iOS, iBooks is a great online bookstore that integrates nicely with the iPad. The pricing can be a little expensive, so make sure to check other places first.
Amazon Kindle
The Kindle reader is also a really nice option, especially if you have an Amazon Prime account. Books bought on Amazon get synced with your reader so you can read whenever you like. Amazon is much better about running discounts or sales on books, too so often it can be cheaper.
Libby
Libby is an app that lets you connect your local library account and rent books virtually. This is by far the option we use most because 4 kids + lots of books = $$$. It's great that they can rent online, but the only downside is that they enforce artificial limits that mimic how a physical library works. So once a book is checked out, no one else can check it out. This can cause long wait times and frustration especially if you are hoping to read the next book in a series.
But overall, our kids use Libby all the time and enjoy how many books it's allowed them to read.
Now let's see what each of their favorite books are.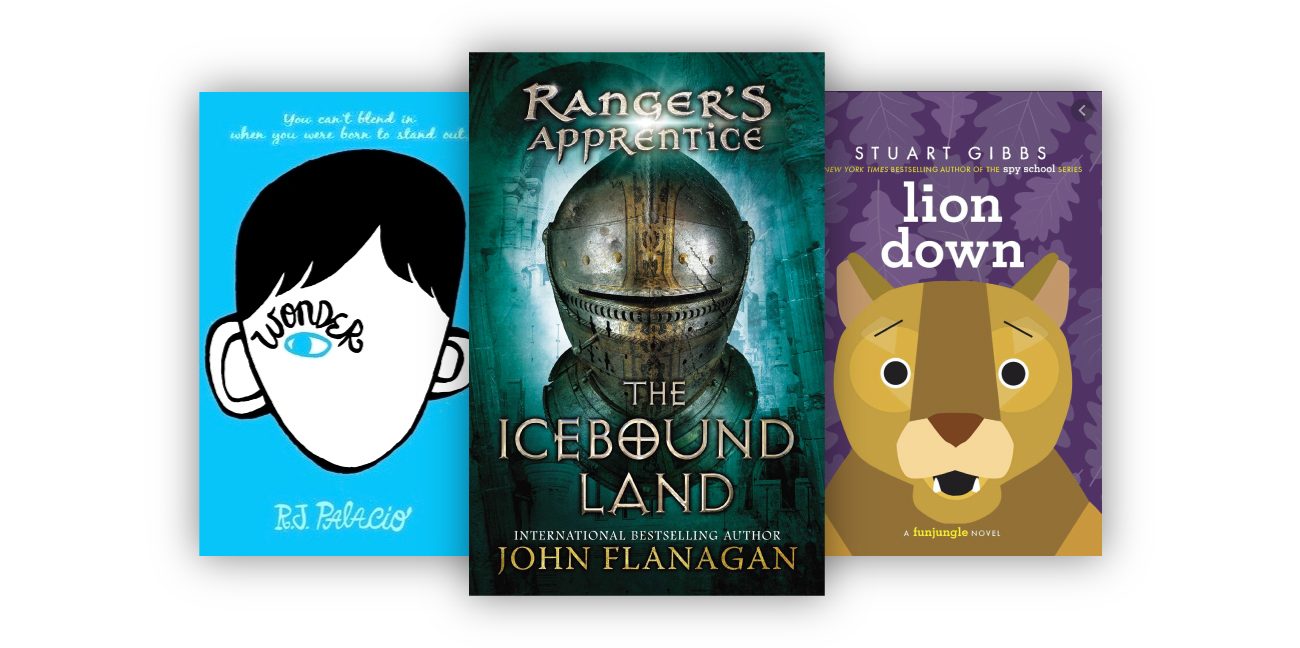 Adali's Favorite Books - Ranger's Apprentice, Wonder, & Fun Jungle
Adali - "Rangers Apprentice is a great series if you like knights, castles, and evil Lords. There's lots of action but there's also lots of jokes. I read them a while back and really enjoyed them."
"Wonder is another great book that I ended up reading right before the movie came out. It's about a boy that was born with some health problems, so he looks a little different then others. The book and the movie are very emotional, but its still an amazing book. "
"Stuart Gibbs has a lot of good books, but I think my favorite series might be the Fun Jungle series. Of course, they're all mysteries, except these are about animals because it all happens in a zoo. I learned lots of interesting facts, like did you know at one point there were only five white rhinos left in the world? At the end of each book there is a website you can visit to donate money and help animals around the world. Pretty cool."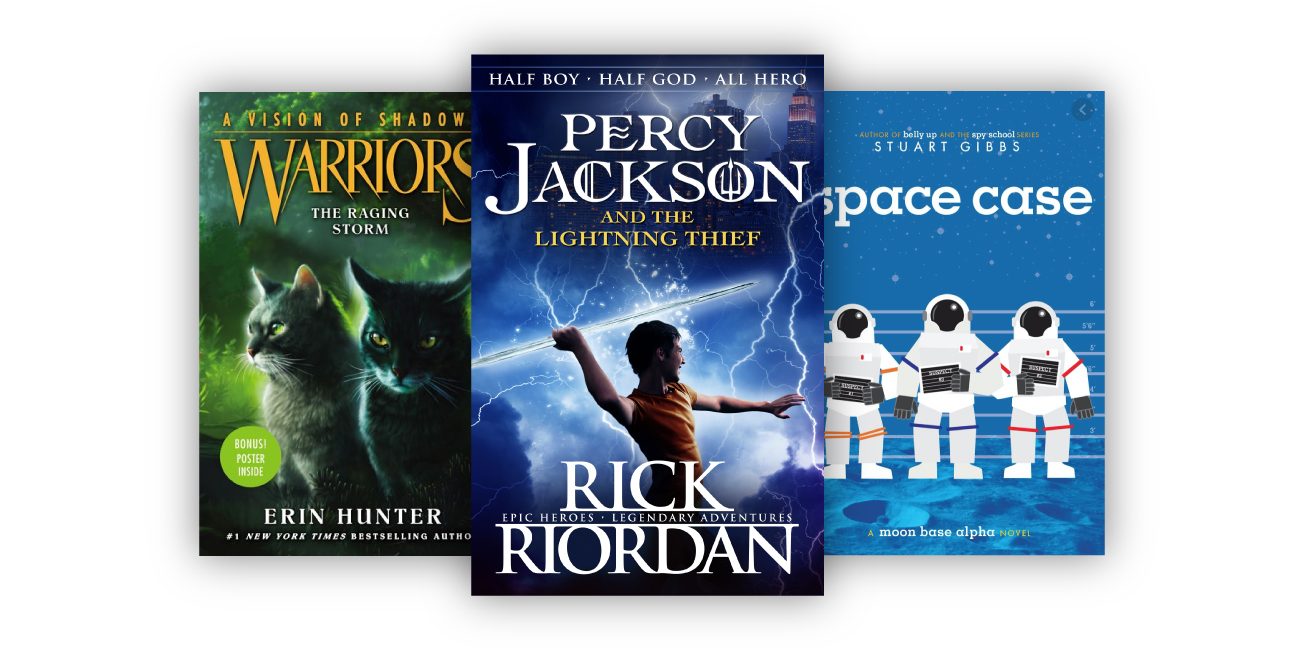 Jett's Favorite Books - Percy Jackson, Maze Runner, The Warriors, & Moonbase Alpha
Jett - "Percy Jackson is one of my favorite book series ever (a close second, Wings of Fire is the best!). This series is action packed, sarcastic, and has great humor for all ages! I like this book because, well, it's hilarious!"

"The Maze Runner Series is number four on my book list, but it's also a action packed book filled with gruesome parts, but captivating. I like this series because it made me feel a lot of different emotions, wich doesn't happen a lot!"

"The Warrior Series is very long, but it's fun, sort of kiddish friendly, has some murder mystery and fighting, but still fun to read! I like this book series because it is the longest book series I've ever read, but also because it's super addicting to read."

"The Moonbase Alpha books are really good! Made by the same guy who made the Fun Jungle series and the Spy School series, one of my top 10 favorites. Filled with murder and mystery (and possibly aliens?) I love this series because 1. I like outer space and 2., the last book made me feel sad and happy at the same time."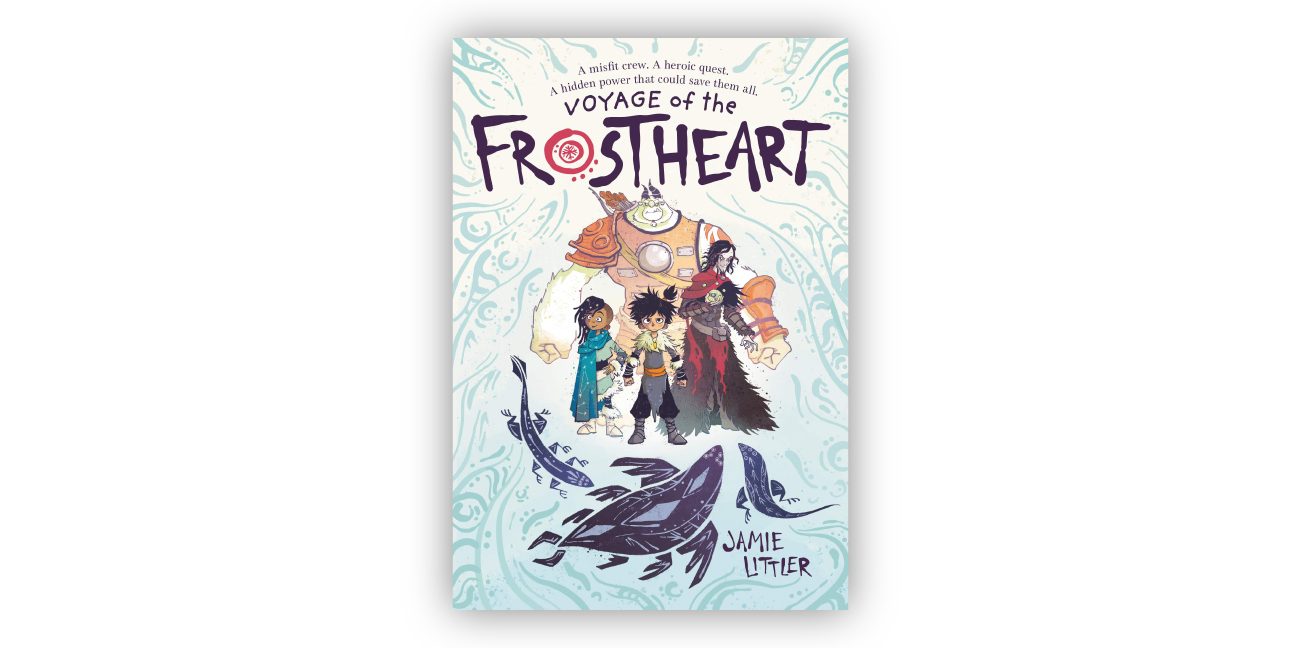 Jax's Favorite Book - The Voyage of the Frostheart
Jax - "I'm still reading The Voyage of the Frostheart, but so far it's a great book with really cool illustrations."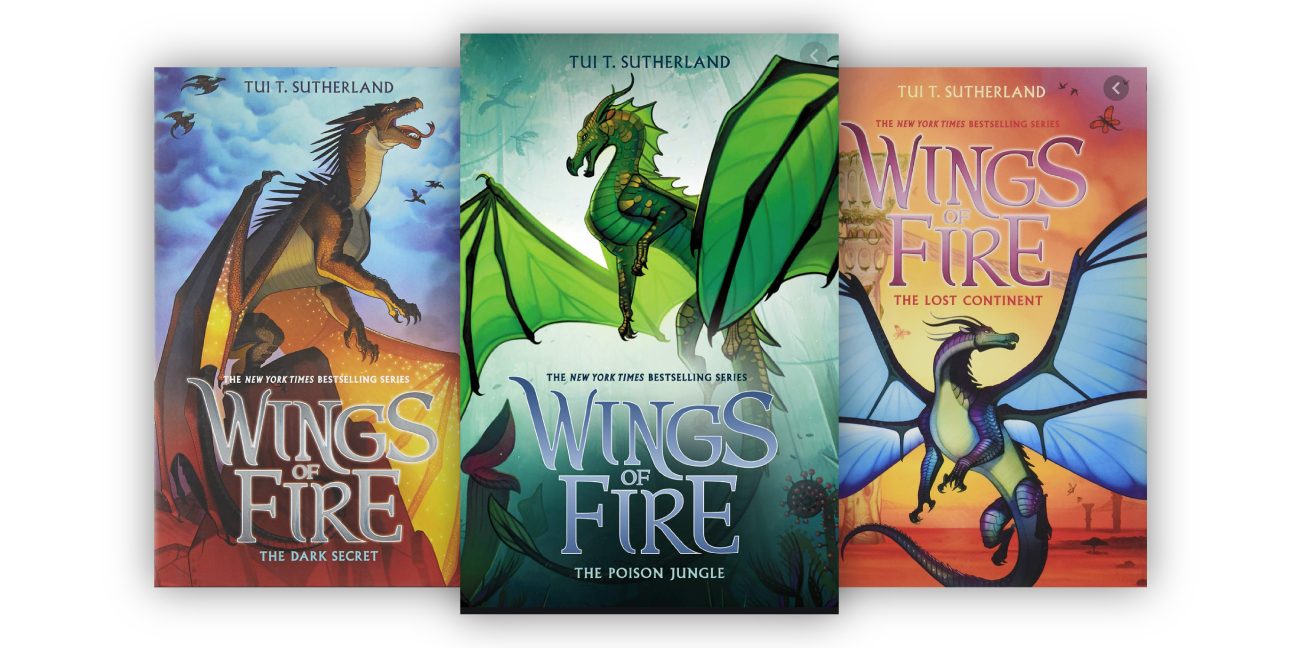 Ada's Favorite Books - Wings of Fire
Ada - "Wings of Fire is an amazing series! If you read it you will not regret it - trust me it's an awesome book series about dragons. There's even a graphic novel version that are cool. Hope you enjoy it as much as I do!"


Board Games, Card Games & Art Supplies
Technology is pretty amazing, but even better? Spending time face to face with your family, and using your hands to create something physical. Since we can't do a lot of hiking or exploring right now, there have been plenty of family game nights.
These are our kids favorites.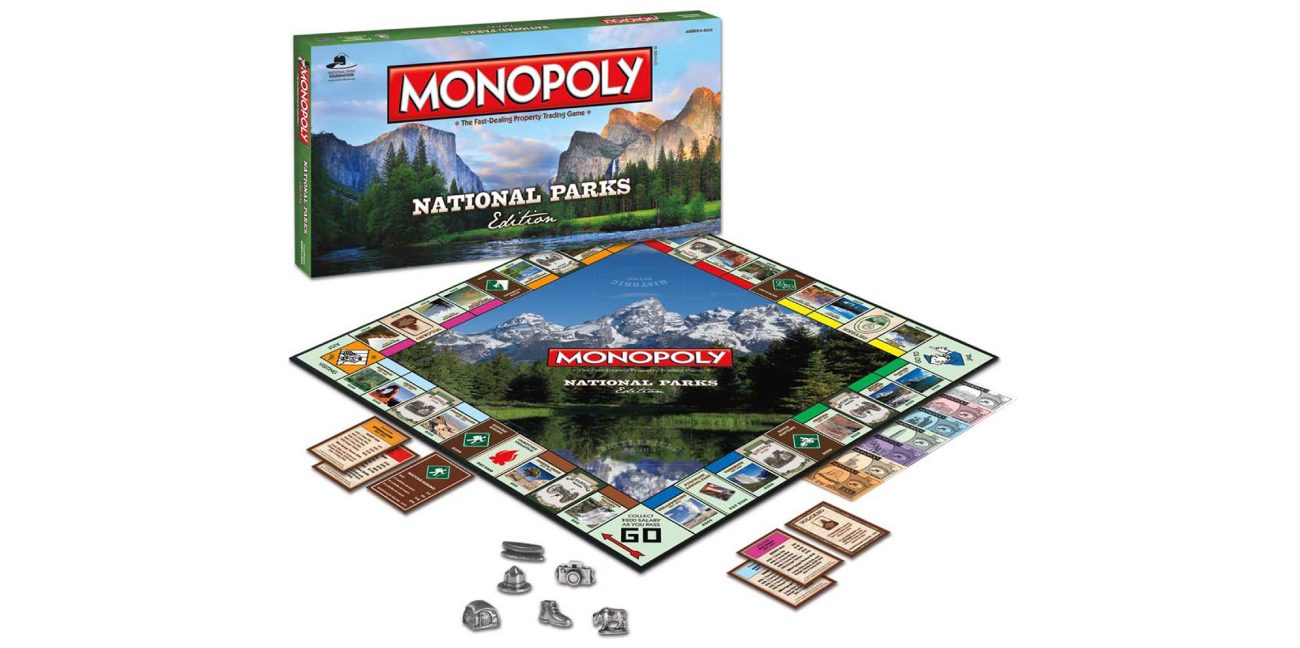 Adali's Favorite Board Game - Monopoly National Parks Edition
Adali - "Everyone's heard of Monopoly, but have you heard of Monopoly National Parks Edition? Instead of buying land you buy National Parks! It's fun to see the places you've visited or planning on visiting soon. The property cards even have short descriptions about the Parks!"
*Note - this currently seems to be out of stock everywhere. Hopefully it'll be back soon.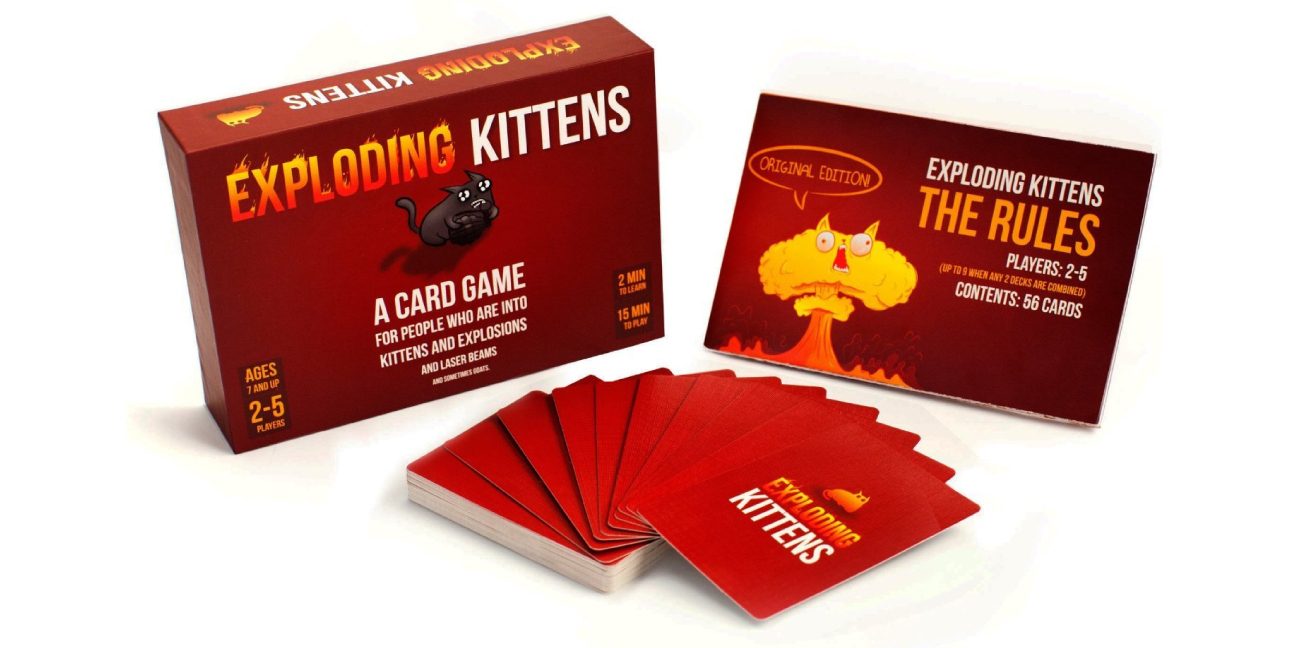 Jett's Favorite Card Game - Exploding Kittens
Jett - "Said to be the biggest kick-starter game in history (so far), Exploding Kittens is fun, mildly gross and hilarious all at the same time. I like this game because it can be expanded to a 10 player game, so that means all of us can play! (P.S. Make sure you get all the expansion packs!)"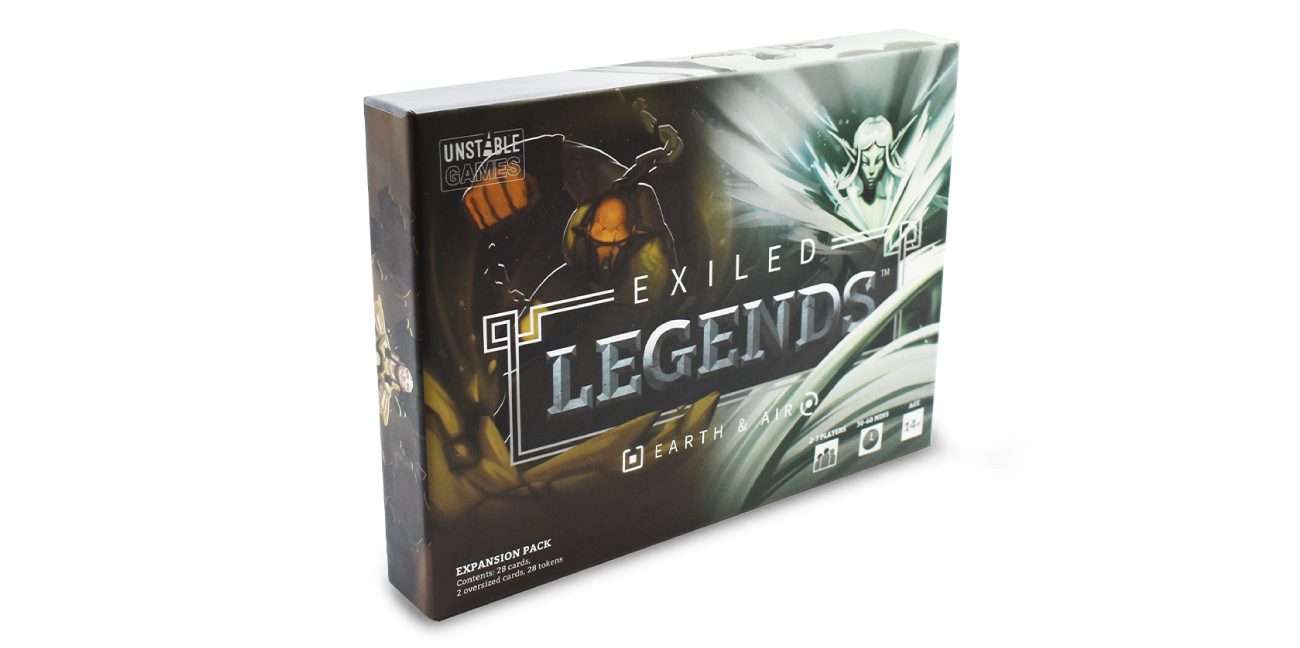 Jax's Favorite Board Game - Exiled Legends
Jax - "Exiled Legends is a board game with a bunch of cool art on each card. It's kind of confusing, and you need 5 players, but it's so much fun. It's kind of like a fighting game."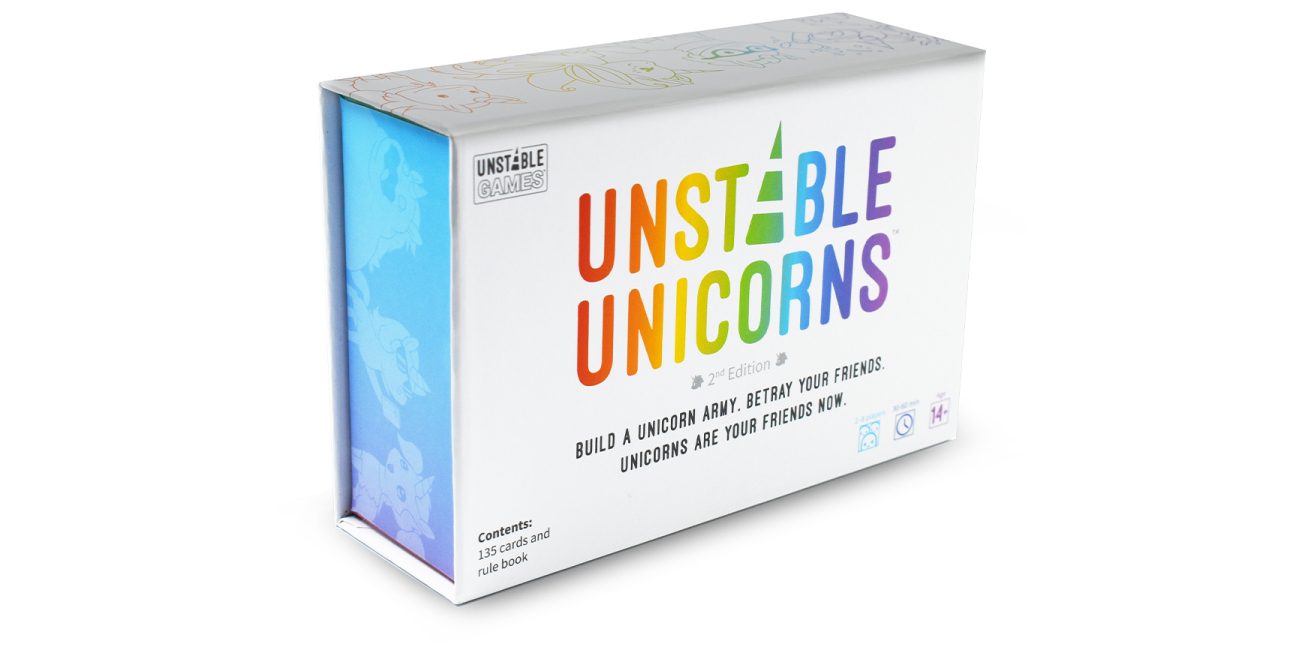 Ada's Favorite Card Game - Unstable Unicorns
Ada - "Unstable Unicorns is a really fun game especially with all the different extensions you can add. The rule book literally says 'Build a unicorn army. Betray your friends. Unicorns are your friends now.' It's SO FUN! Sometimes cruel, but mostly fun."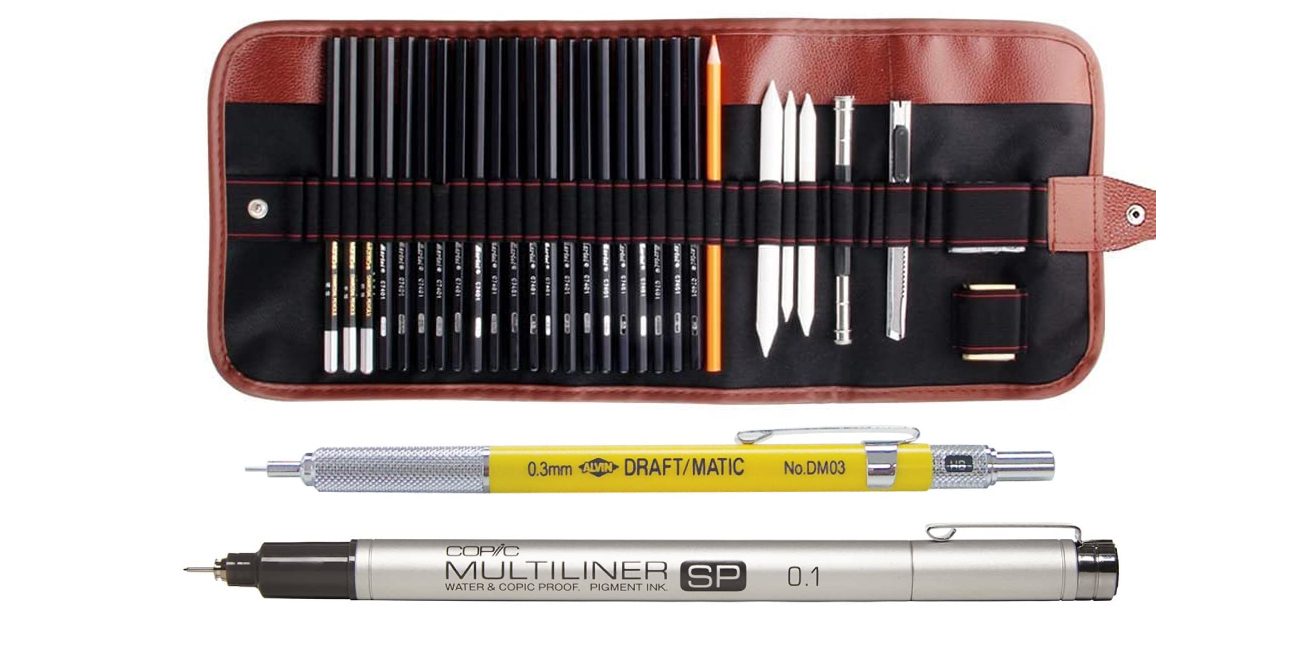 Jax's Favorite Art Supplies
In case you hadn't noticed a theme with all Jax's responses, he's really into drawing and art :) So in addition to what's above, he also picked all his favorite art supplies!
Dowswin Sketch Set: Jax - "I have this art set that I use all the time. It's really good cause of how small it rolls up and because it has 29 tools! I don't know about you, but that's a pretty good deal."
Alvin Draft-Matic Mechanical Pencil: Jax - "This mechanical pencil is super good because it comes with a jar of lead and it's super light it's a great pencil for artists."
Copic Multiliner Marker: Jax - "This is a pen that's made from the Copic company. I like this pen because it can be used in a bunch of different sizes. I got the .01 size and it works really well."

Finishing Up
Whew! That got a little out of hand! We hope each and every one of you are staying safe and healthy out there during these crazy times - and that maybe you'll grab a card game or two and make some memories with your family while you're cooped up.
Until next time, friends!
Want to keep up with the Longneckers?
We'll send you email newsletters whenever we post new content. Just enter your info and hit subscribe!
Apparel
Grab a fun, comfy t-shirt & help support our family.
comments powered by

Disqus