New Animals on the Tiny Shiny Homestead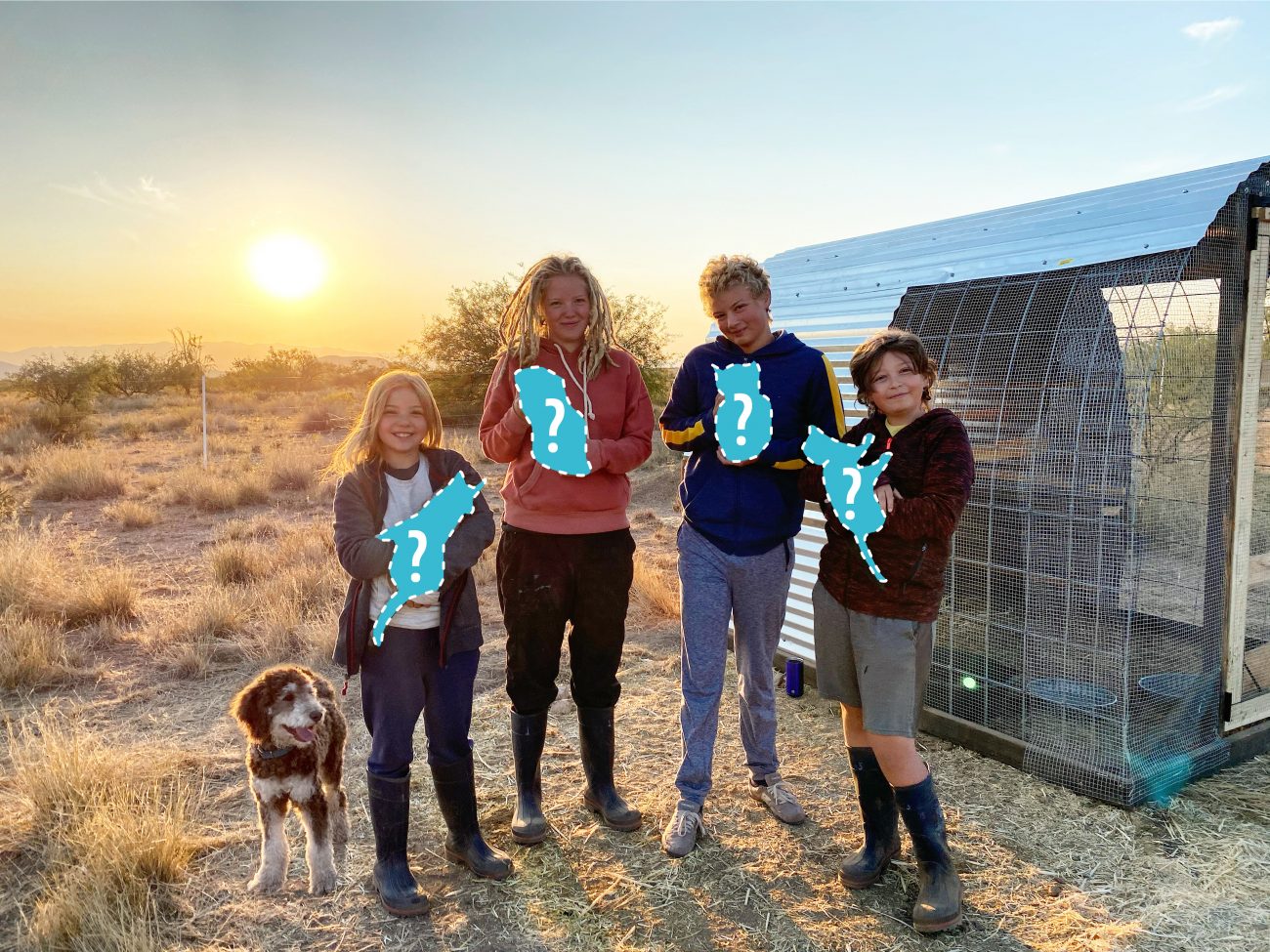 Give us all the baby animals!
In last weeks YouTube video we left you hanging as to what animals we ended up with, but we're finally ready to share the cuteness with you all!
A big part of having a homestead for us is to grow our own food. Both plants and animals. And what better time to get started than right now? After lots, and lots of research, we knew we wanted to invest in KuneKune pigs. It just so happens that our friends down the road had their first littler of piglets so we bought two! One for breeding and one for bacon :)
KuneKune pigs are a slow growing heritage breed that are good for their fat content and their meat. We wanted a slow growing pig since we still don't have a building, enough solar power, or a freezer…yet! 
With these pigs, it will be a good year before they're ready to process. We have a barrow and a guilt. The barrow will be our freezer pig, and the guilt we hope to breed in a year. Their names are Jake and Gina.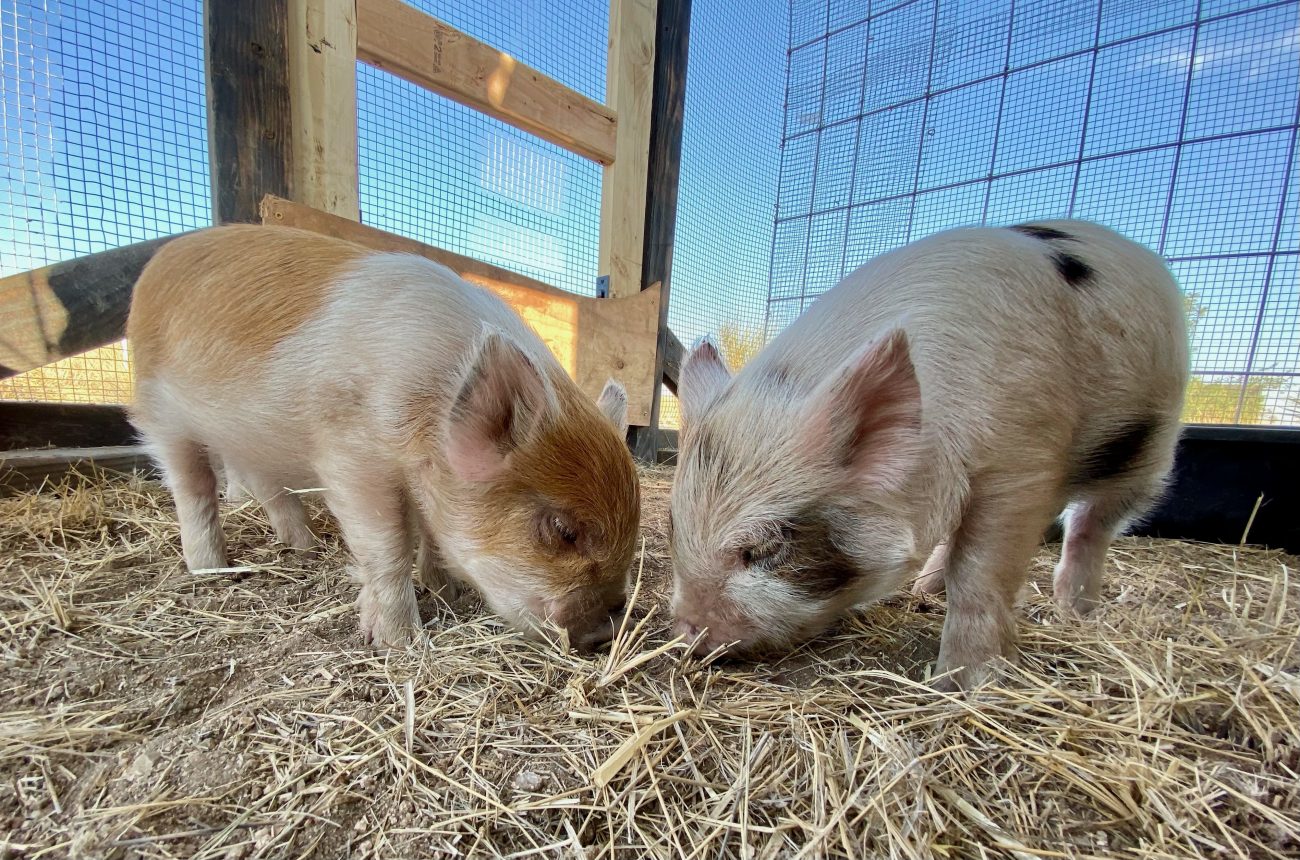 Jake is the one with black spots and Gina has the reddish head. Yes, we're sticking with our Brooklyn Nine Nine theme for our first round of animals here on the homestead :)
We picked these piglets up on the Saturday we got back from our little get away. And then Sunday I may have come home unexpectedly with the most adorable little barn kittens you've ever seen! Meet Captain (gray kitten) and Tiny Terry (black and white kitten).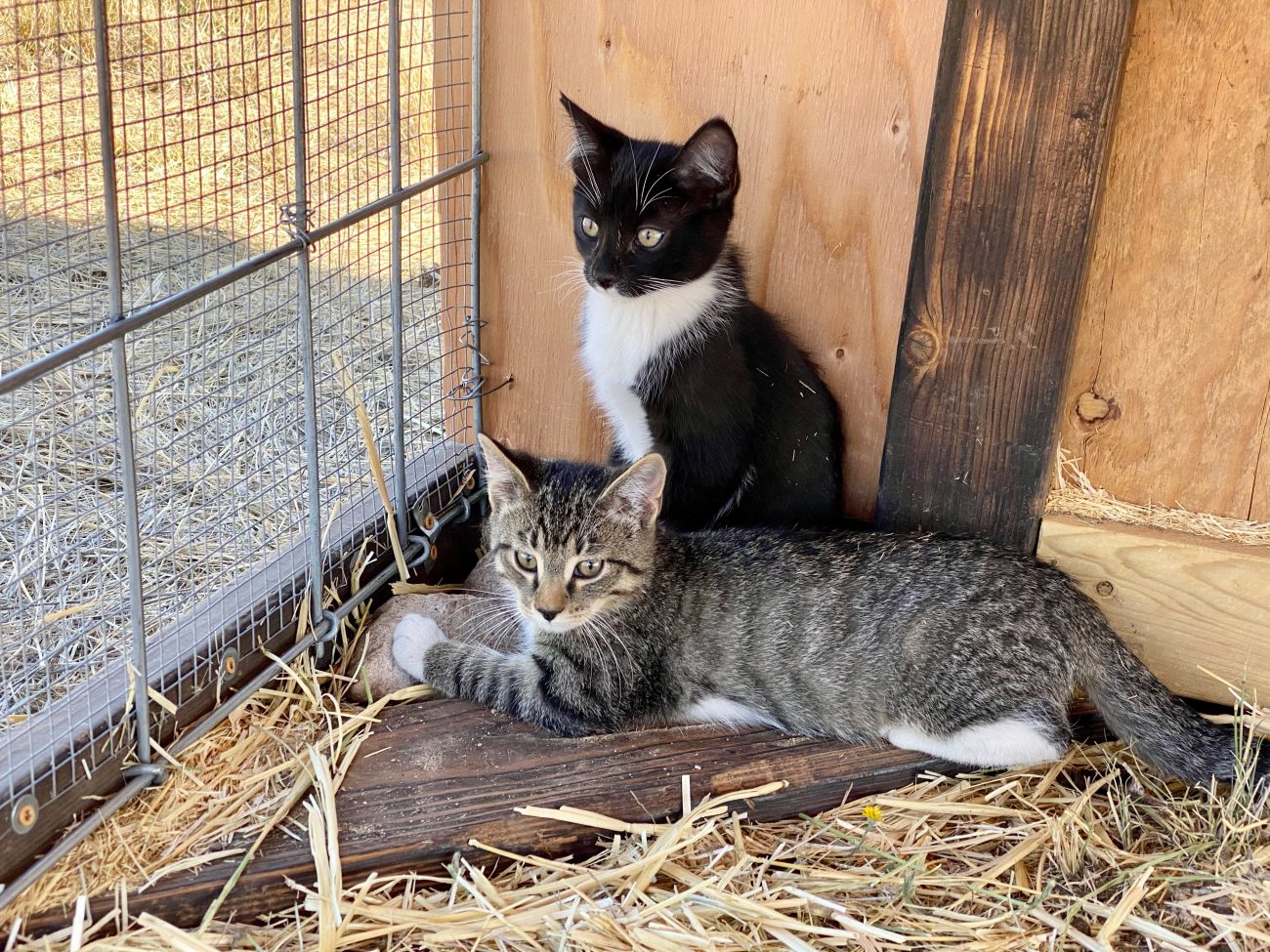 They'll be our mousers here on the homestead and will earn their keep by catching all the packrats, mice, and kangaroo rats! At least, that's the plan.
The kids have never been happier than cuddling all the baby animals.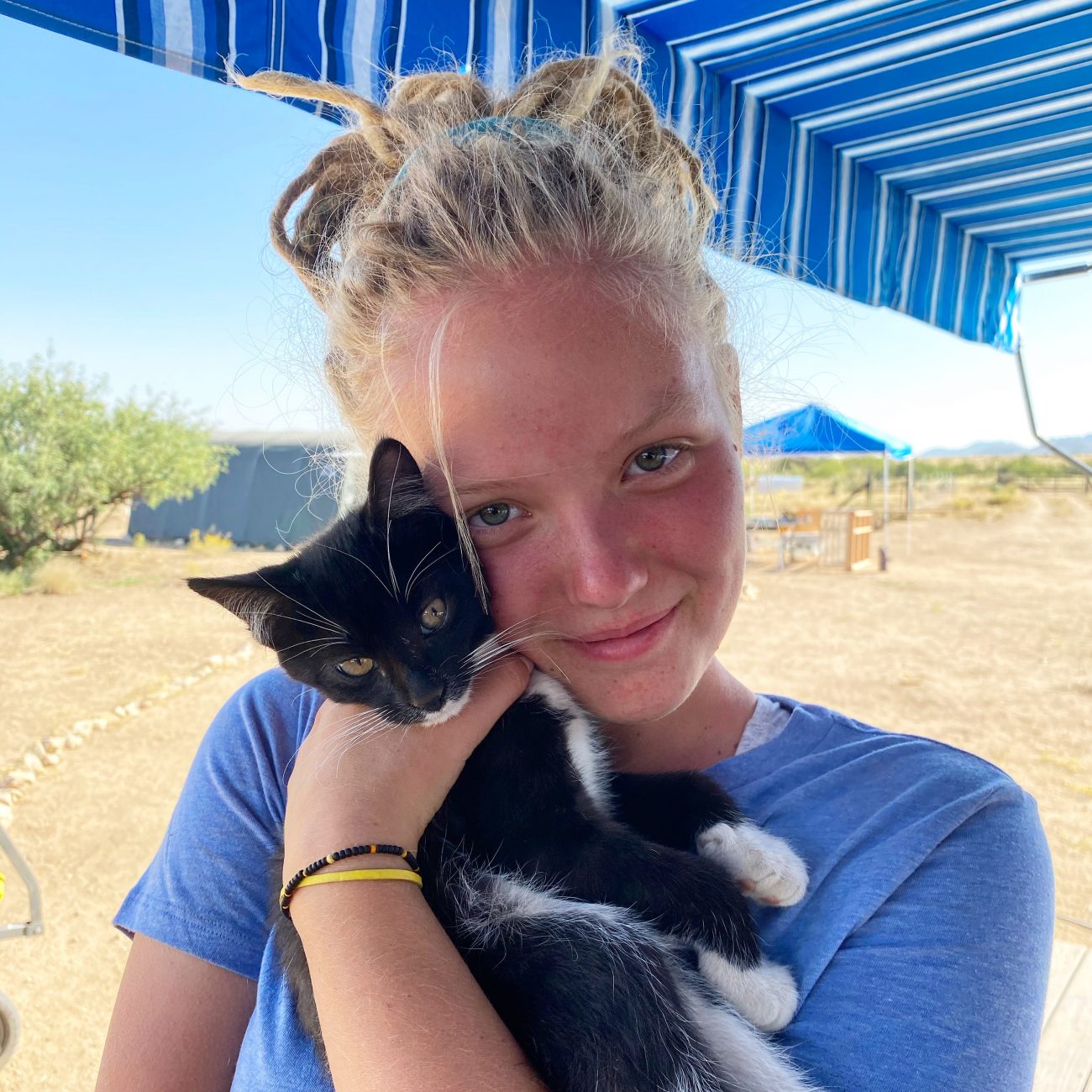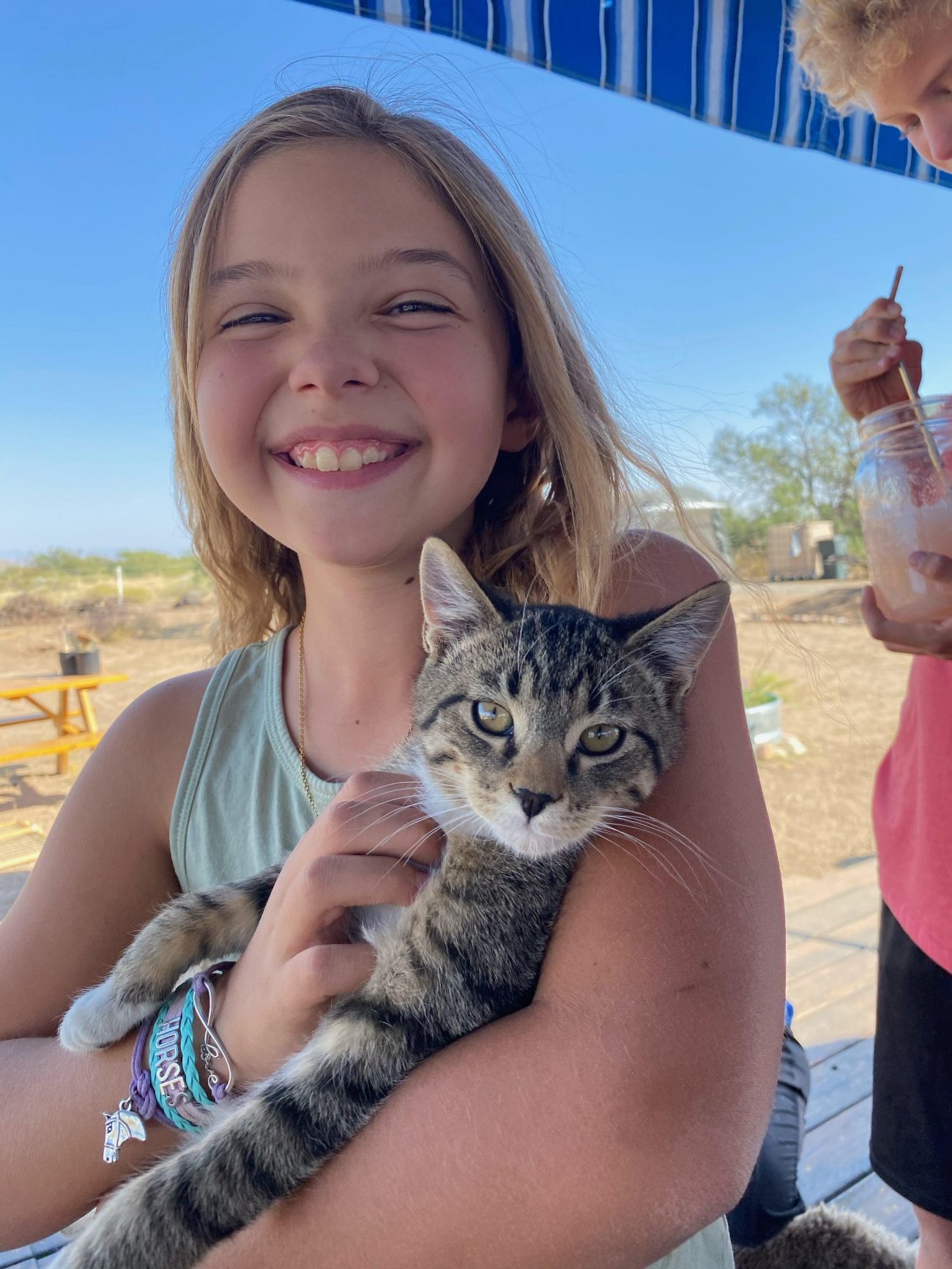 Our days have drastically changed with the early morning chores, feeding the piglets several times a day, watching the kittens, and making sure everyone's healthy each day.
Though it's definitely more work, we are so happy with our choice of incorporating animals here on the homestead. We actually feel like homesteaders now, not just land owners.
If you'd like to catch more fun videos of our quickly growing homestead, make sure you subscribe and hit the notification bell on our YouTube channel so you don't miss the next videos!
Thank you for following along on our new adventures. We're glad you're part of our journey.
Become a Tiny Shiny Homie!
Subscribe to our patreon-style community & help support our family so we can keep making things for you! Get early access to videos, special behind-the-scenes updates, curated music playlists, & goodies like exclusive stickers and name drops in our videos.
Signup & Become a Homie
Apparel
Grab a fun, comfy t-shirt & help support our family.
comments powered by

Disqus