Oliver Lee State Park/White Sands National Monument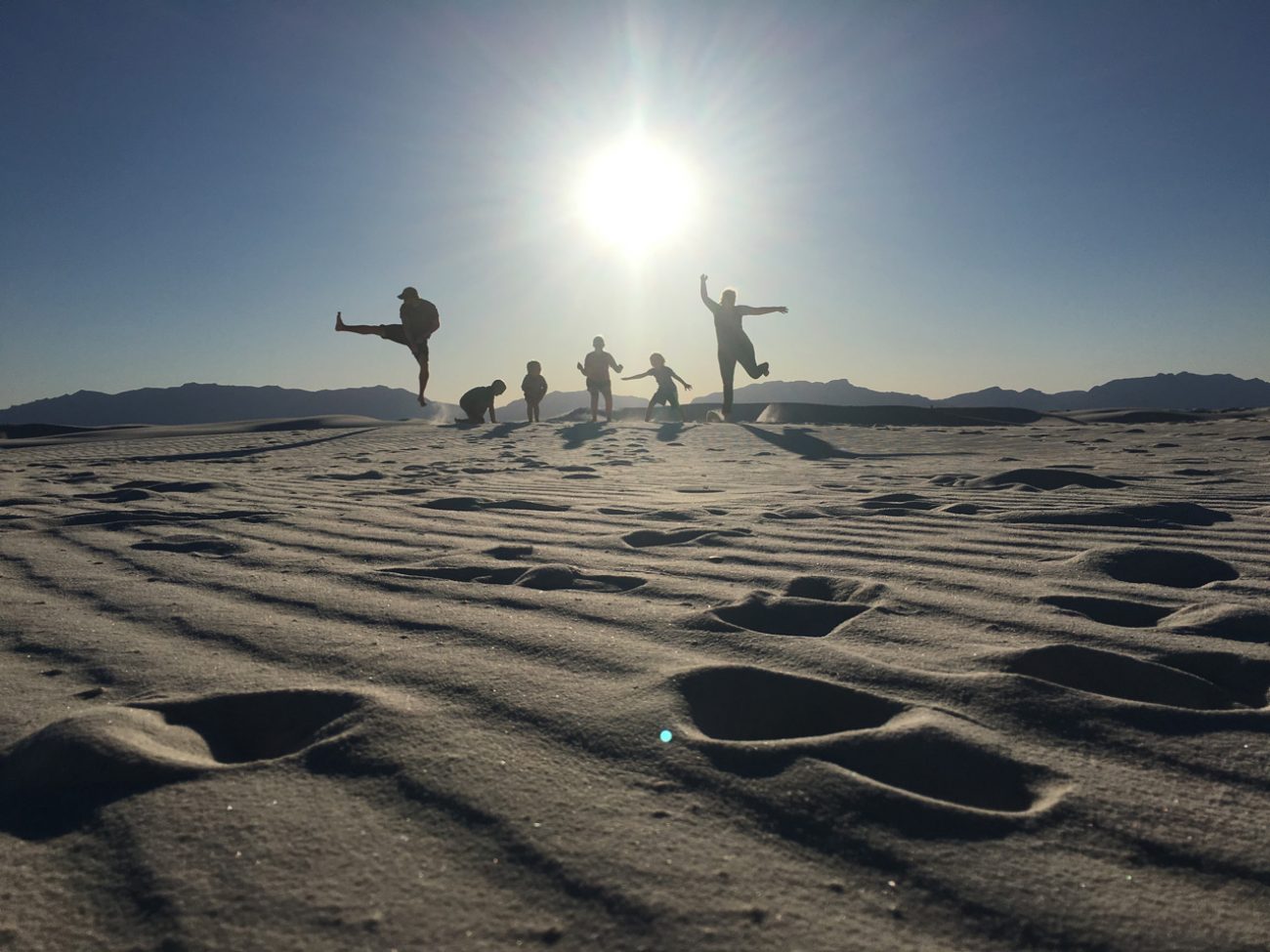 After Carlsbad, NM we were super excited to get over to White Sands National Monument. Several friends we know have been out there and the pictures looked so amazing so we were so ready to get over and play in the sand!
We choose to go to Oliver Lee State Park in Alamogordo, due to it's proximiity to White Sands. What a cool state park! It's at the base of the Sacramento Mountains and amazing views all around. They have around 44 sites, some with water and electric and some just dry camping sites. They only take reservations online for 7 of the sites and those were booked so we took our chances with driving in and looking for a site that we could fit into and hopes that we would get an electric site. 

We found one! And what a great one at that! We loved our site and if we had any larger RV, I'm not so sure we would have found a place to fit. Just look at our view!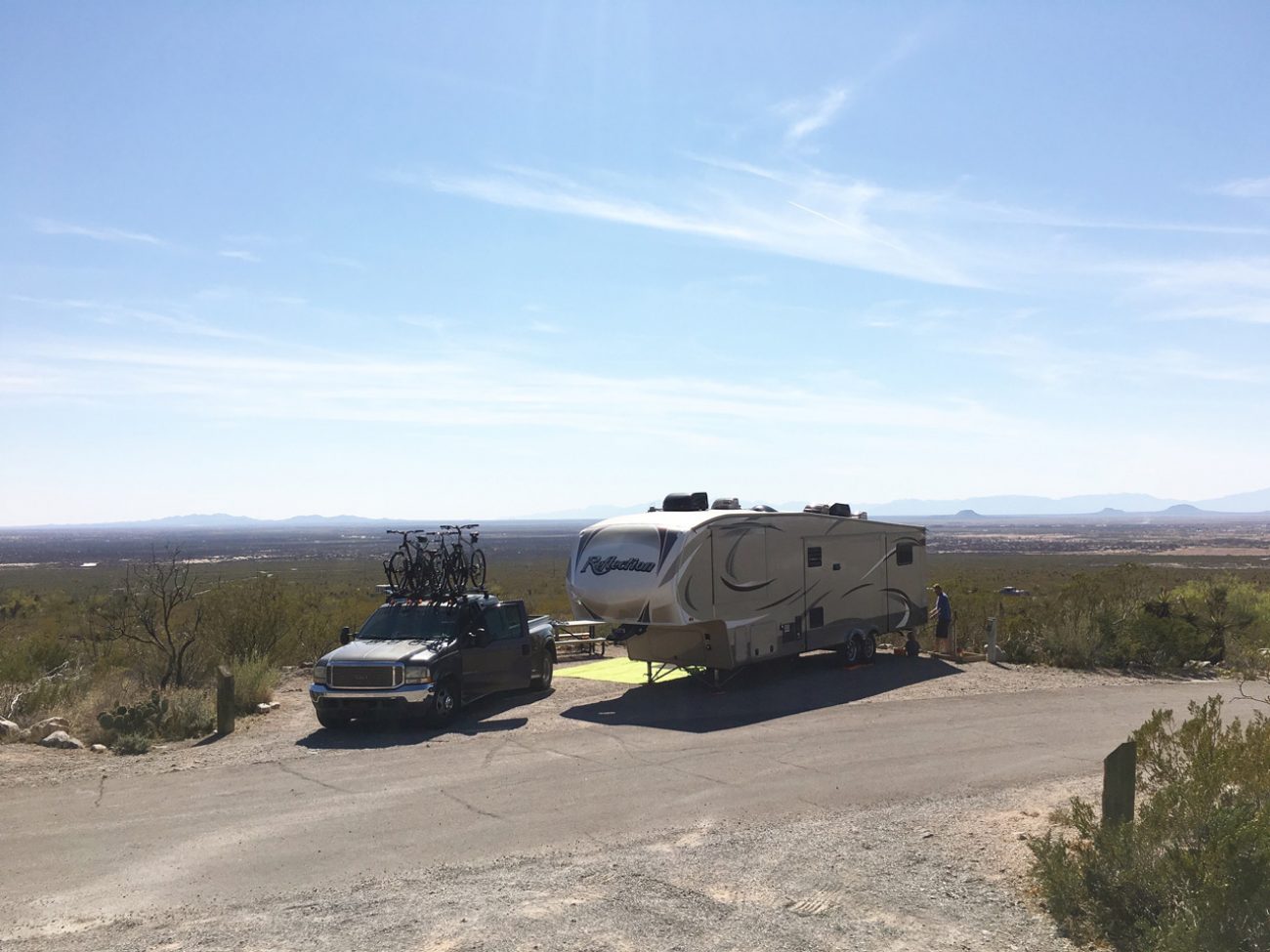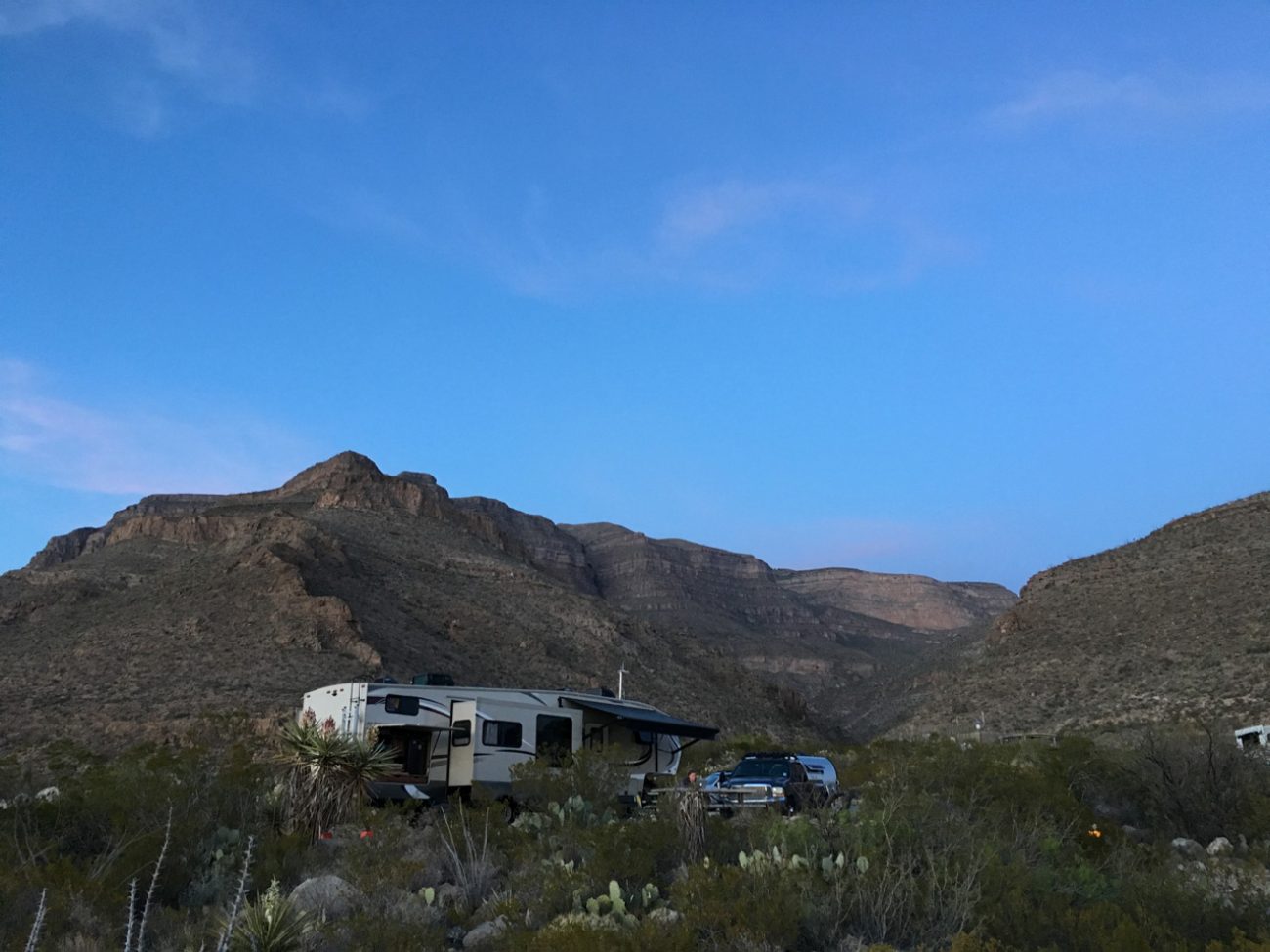 While Jonathan was dumping our tanks before we pulled in to our site, he noticed a horrible squeaking sound coming from the front drivers side tire. Great...just what we needed after getting all the work done on the trailer's wheels. Jon took it to get looked at the next day and we had a bad wheel bearing in the drivers sider front tire. What is it with the bearings lately? We got it fixed up and ready to roll.
We made it one day to the visitors center at the state park and got a map of the trails around the area. We went out on a short hike that day. We are just so in love with New Mexico. It's so completely different than anything we are used to.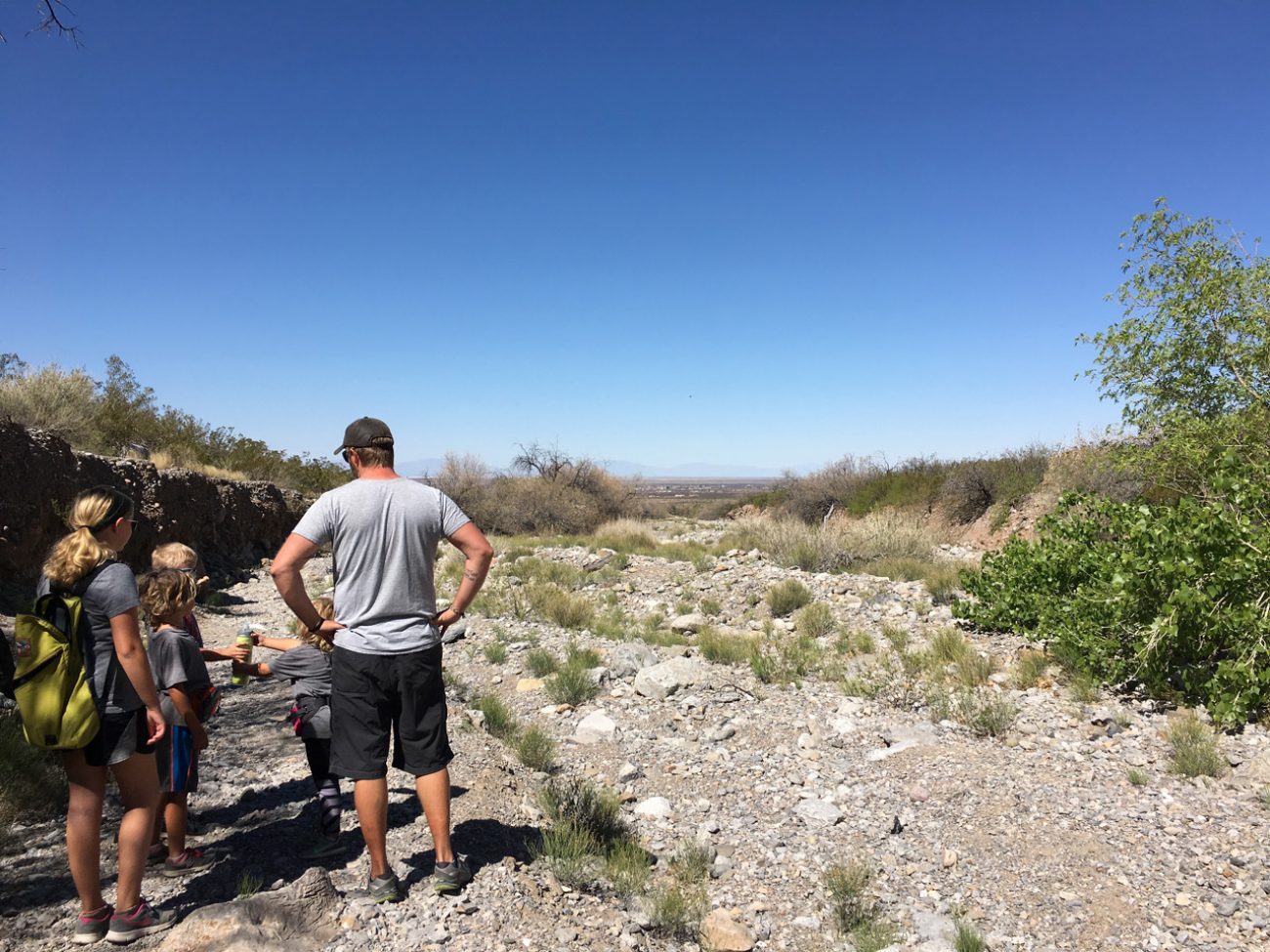 The sunsets at our site were just magical.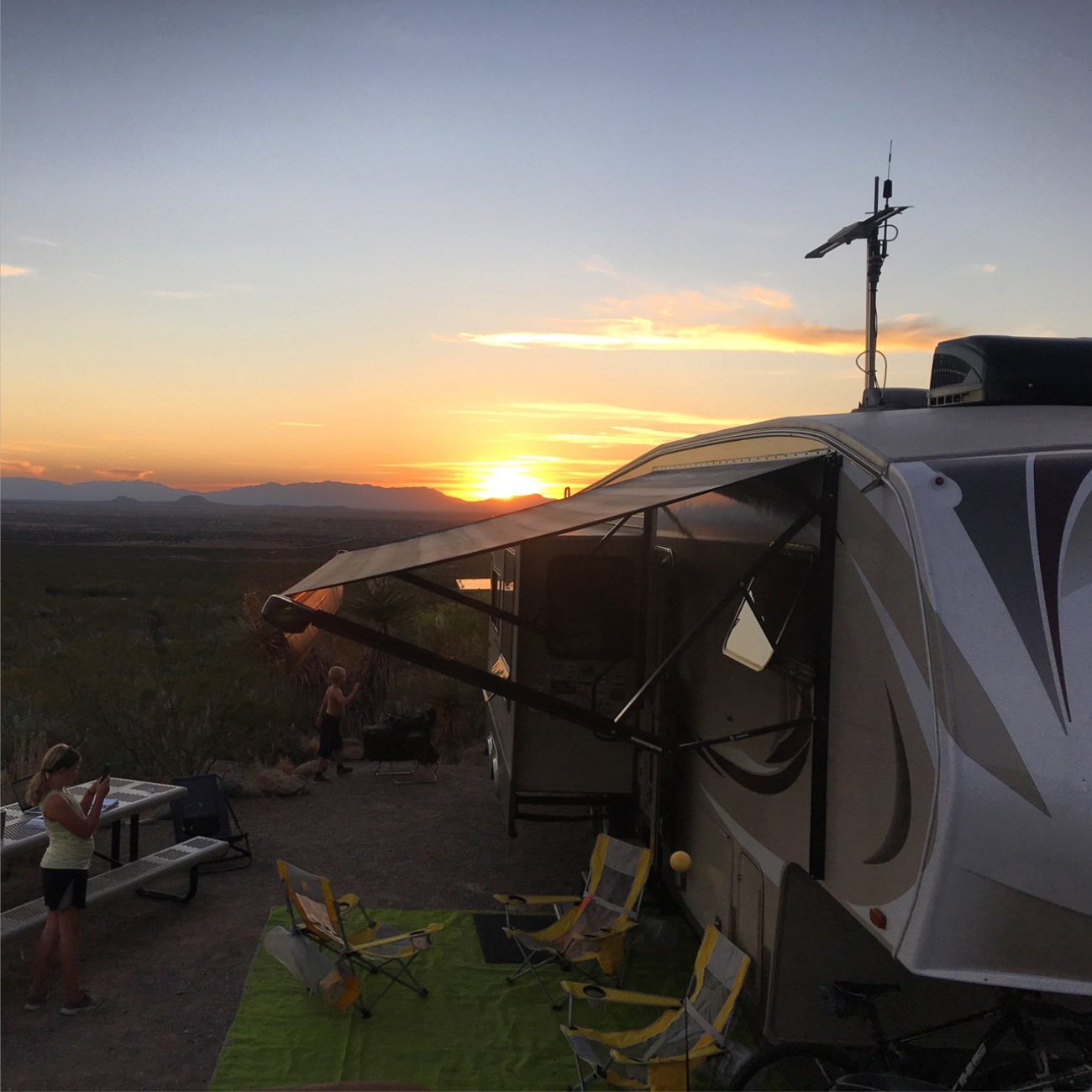 Jonathan found a hike on the list that was marked for "experienced hikers" and used words like, "intense" and "dangerous" and decided that he needed to do that hike before we left the area. Well, with all the signs around the park talking about being in Cougar Country and what to do if you encounter a cougar or a rattlesnake, I wasn't to keen on him going but I also wasn't going to tell him he couldn't. Just required that he take his cell phone. When Adali found out he wanted to go, she asked if she could go with him. MY BABY?!?! Well, I do want them to stretch themselves and do hard things, but maybe just not do it in cougar country. I mean, what if she falls off the mountain or gets bitten by a rattlesnake? Then what? All these thoughts running through my mind but I know Jonathan, and I trust that he would do anything in his power to keep her (or any of us) safe. So yes, I let her go with him.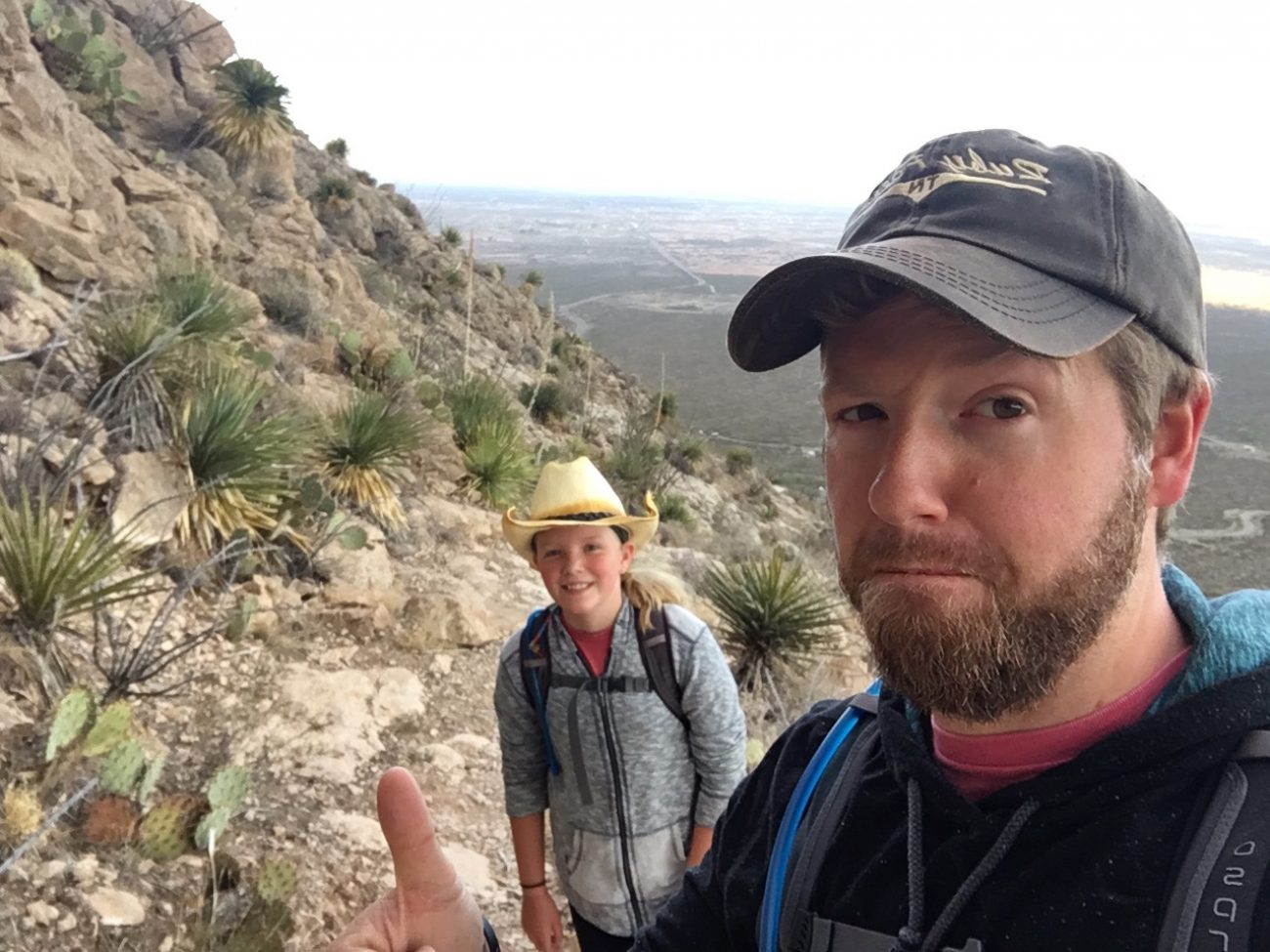 They took off early one morning. It was a 5.5 mile hike up the mountain and they were unsure how long they'd be gone. Jonathan ended up loosing cell signal shortly after they left so naturally I was a nervous wreck all day. 
From what they told me, they had the most amazing time. They only made it about 4.5 miles up and it was just too intense to keep going. Adali's legs were hurting and the next half mile looked nearly impossible. Jonathan will be doing a post soon about the details of the hike and the amazing pictures he got. I am so proud of her (and Jonathan) for getting as far as they did.
Random, but we did find the world's largest pistachio!
McGinn's Pistachio Tree Ranch has lots of yummy treats inside but we were so bummed to not find any cool stickers there for our RV. They missed out on a great marketing campaign. They could make really cool vintage looking pistachio stickers, or some fun pistachio/man sticker...the possibilites are there for really fun marketing. Maybe if they read this they'll contact FortySeven Media to help them with marketing (wink). 
Our last full day in Alamogordo we decided to get over to White Sands National Monument. Once we drove into the park and paid, we were so bummed because they told us the pass was good for 7 days. We could have gone so many times while we were there that week. Ugh! If you are in town, you could easily spend several days exploring this awesome place!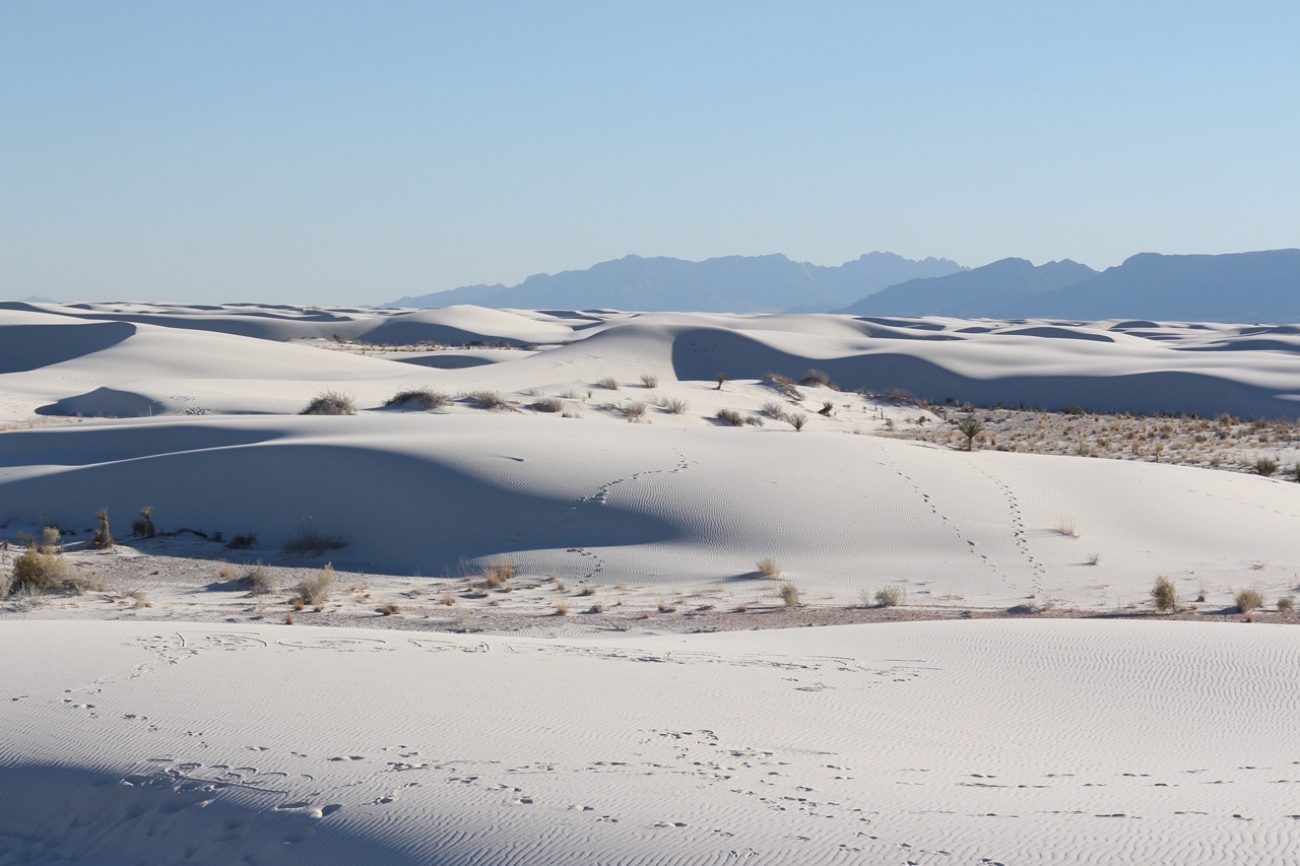 We caved and bought a used sled at the gift shop. They had so much fun sleding down the hill over and over again. Side note: we should have bought the wax, too.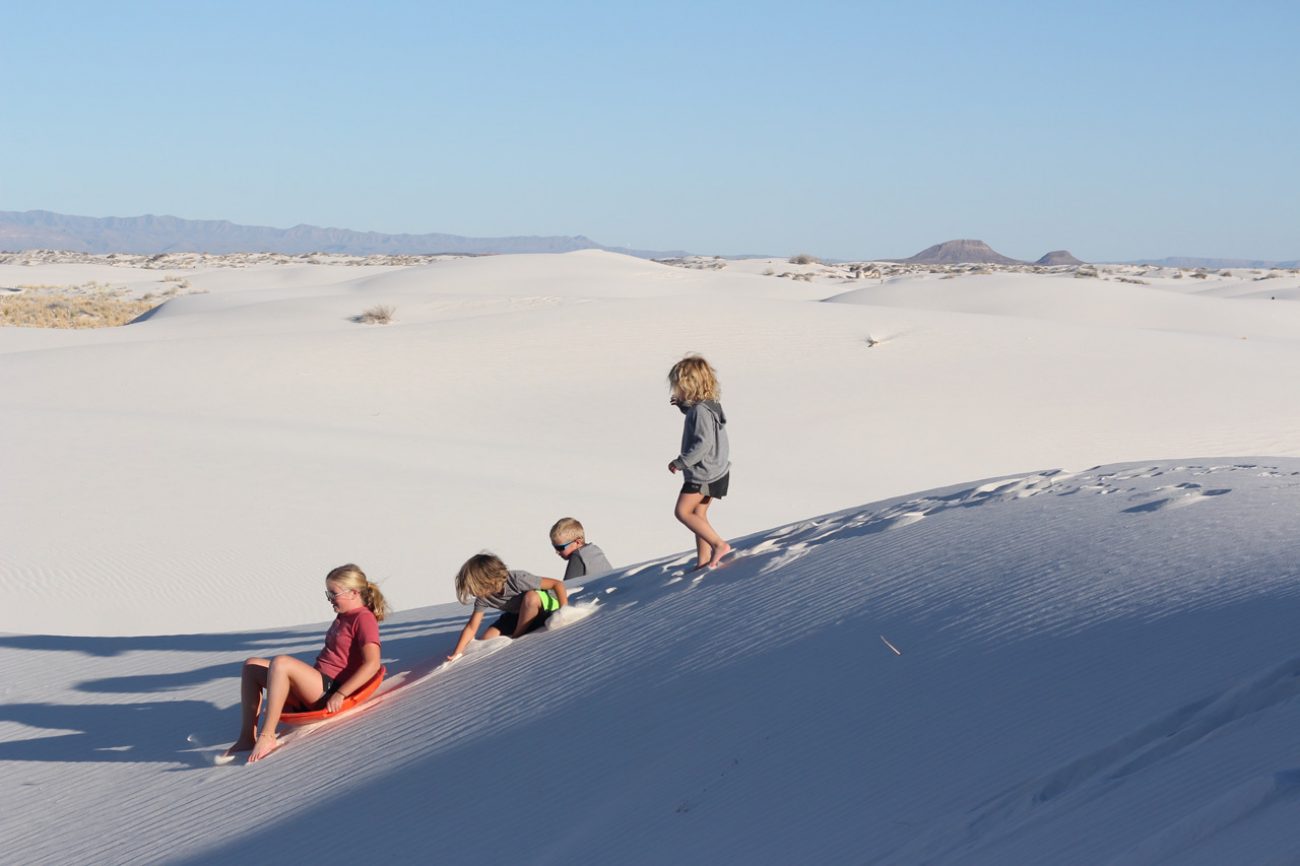 The kids did work on their Junior Ranger Books but were unable to finish them that day because there was just too much fun to be had playing on the dunes.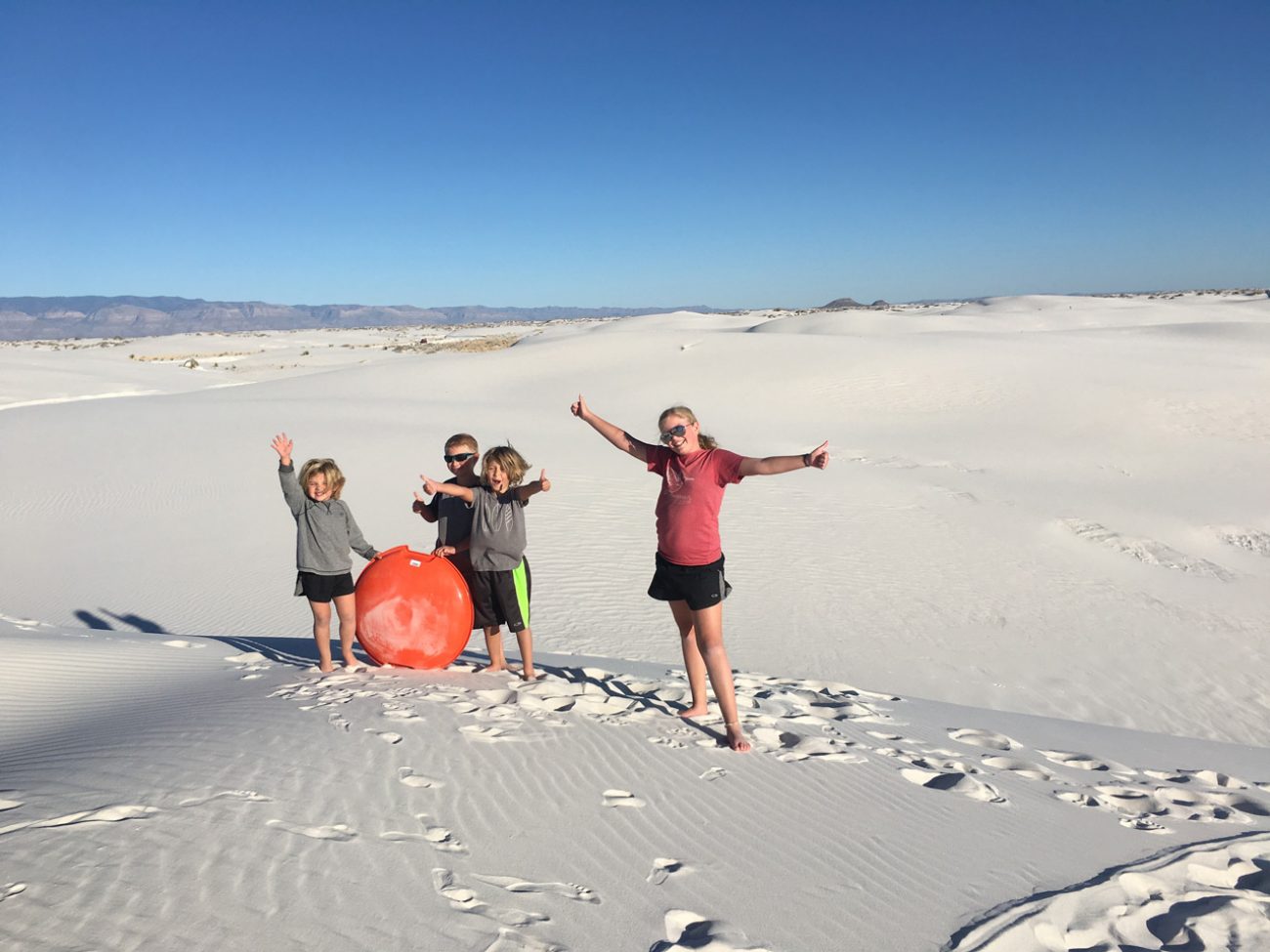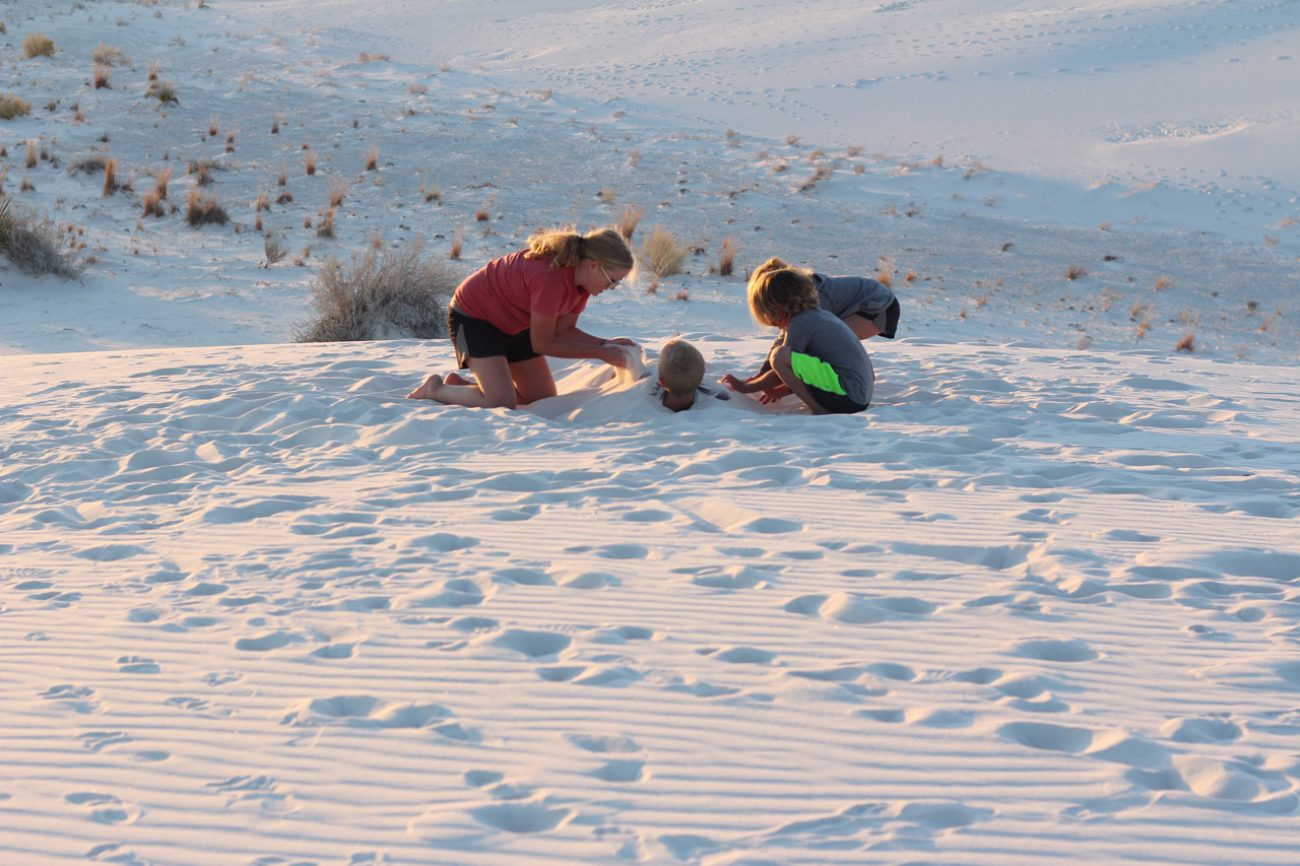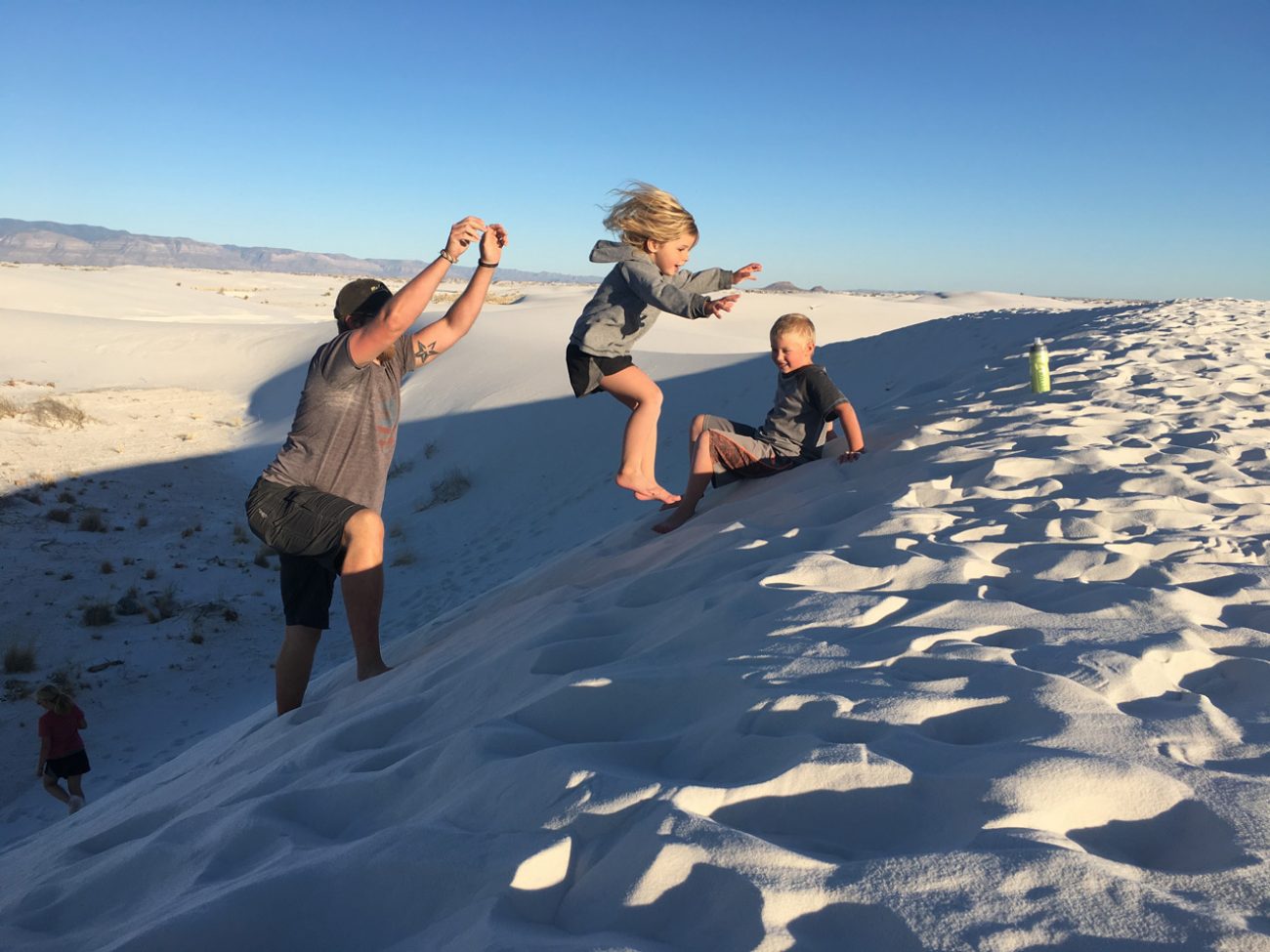 We actually planned ahead and brought a snacky dinner to eat on the dunes and watch the sunset.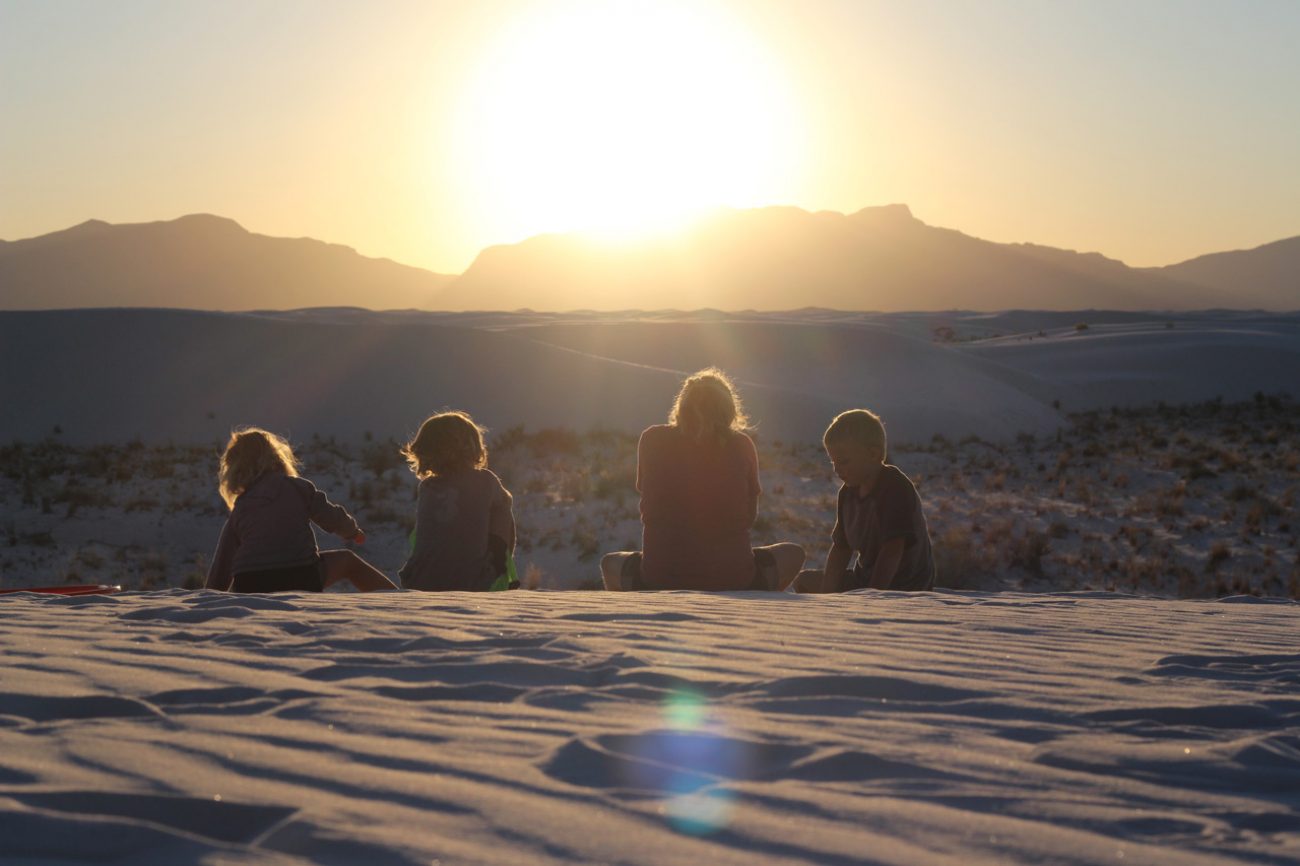 It was absolutely beautiful. The perfect way to end the day. 
The next morning we packed up and headed out of Oliver Lee. White Sands happened to be (kind of) on the way so we went  to turn in the kids' Junior Ranger Booklets and get their badges! They had so much fun learning about the gypsium sand and how it got there. Fun Fact: Gypsium sand doesn't retain heat so it is always cool to touch. At sunset, our feet froze! It was SO MUCH colder without the sun out, our feet were numb by the time we walked back to the truck!
We had researched tent camping at White Sands and almost commited to do it one night but when we called they told us that it was going to be very windy that night and they wouldn't suggest tenting for that particular night. Plus it was supsosed to get down to 30 degrees and we don't have clothes for that cold of weather. Next time, we'll be ready for a backpacking/ tent camping adventure there!
We were sad to leave this amazing town but we must keep moving west! On to Arizona!
Become a Tiny Shiny Homie!
Subscribe to our patreon-style community & help support our family so we can keep making things for you! Get early access to videos, special behind-the-scenes updates, curated music playlists, & goodies like exclusive stickers and name drops in our videos.
Signup & Become a Homie
Apparel
Grab a fun, comfy t-shirt & help support our family.
comments powered by

Disqus