Saguaro National Park and New Friends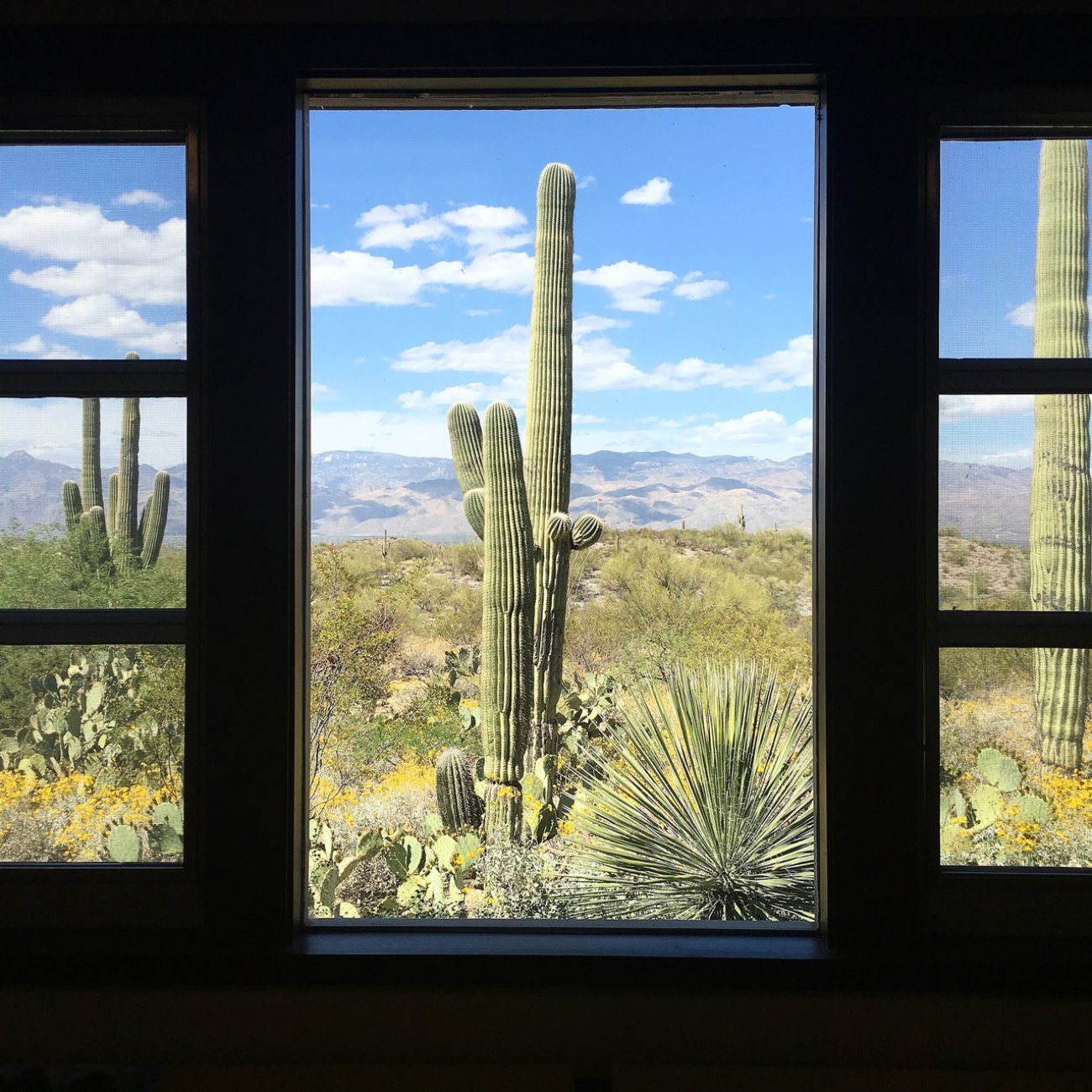 While boondocking for the weekend to visit Tombstone and Bisbee, we had a thought! What if one of us flies back to Knoxville and gets rid of our storage unit?? We know we are going to be living on the road for awhile (despite it's constant challenges) so why are we paying $60/month to store stuff that we aren't even using? 
We quickly looked up ticket prices and we had enough frequent flyer miles that I could go back to Knoxville for real cheap. So, we made plans for me to fly out of Phoenix but first, we wanted to go explore Saguaro National Park which is on the way.
We camped at Catalina State Park in Tuscon, AZ, and snagged a great spot.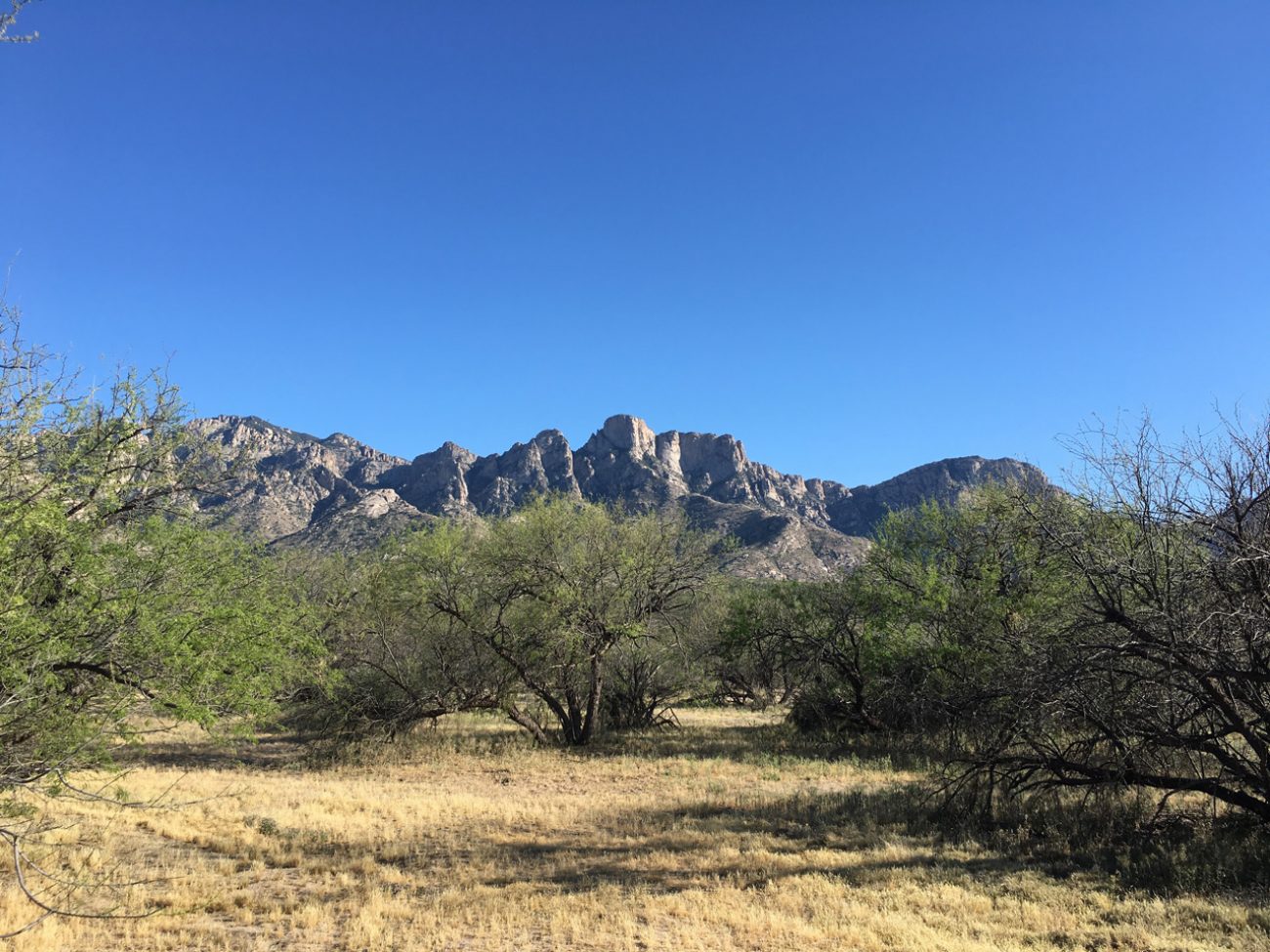 We love state parks, and the ones out west are reminding us why. The kids really enjoy finding new animals to study. While we were there we had several ground squirrels playing all around our campsite, saw a roadrunner, and one night Adali and I saw a bobcat cross the road on our way back from running errands. I admire Adali's love for animals. As soon as she sees a new animal she grabs her book and tries to identify them, and often will draw or paint them later. She is constantly learning about animals, birds and insects and I love her passion for it all. 
Finally, the day came we took off work and headed to Saguaro National Park.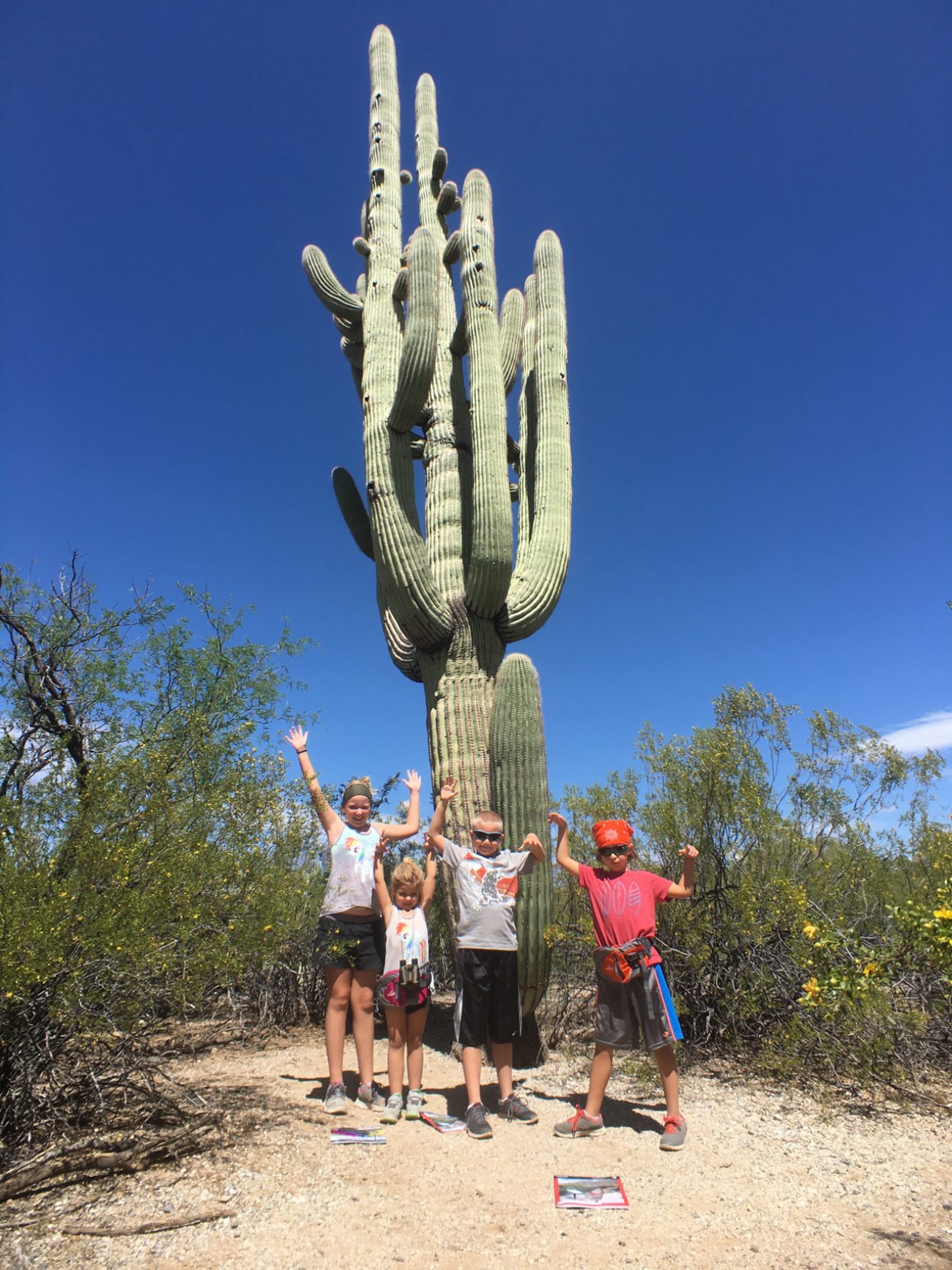 It was about an hour drive from our campground but totally worth it. We went to the visitors center and grabbed the kids' Junior Ranger booklets and drove the loop.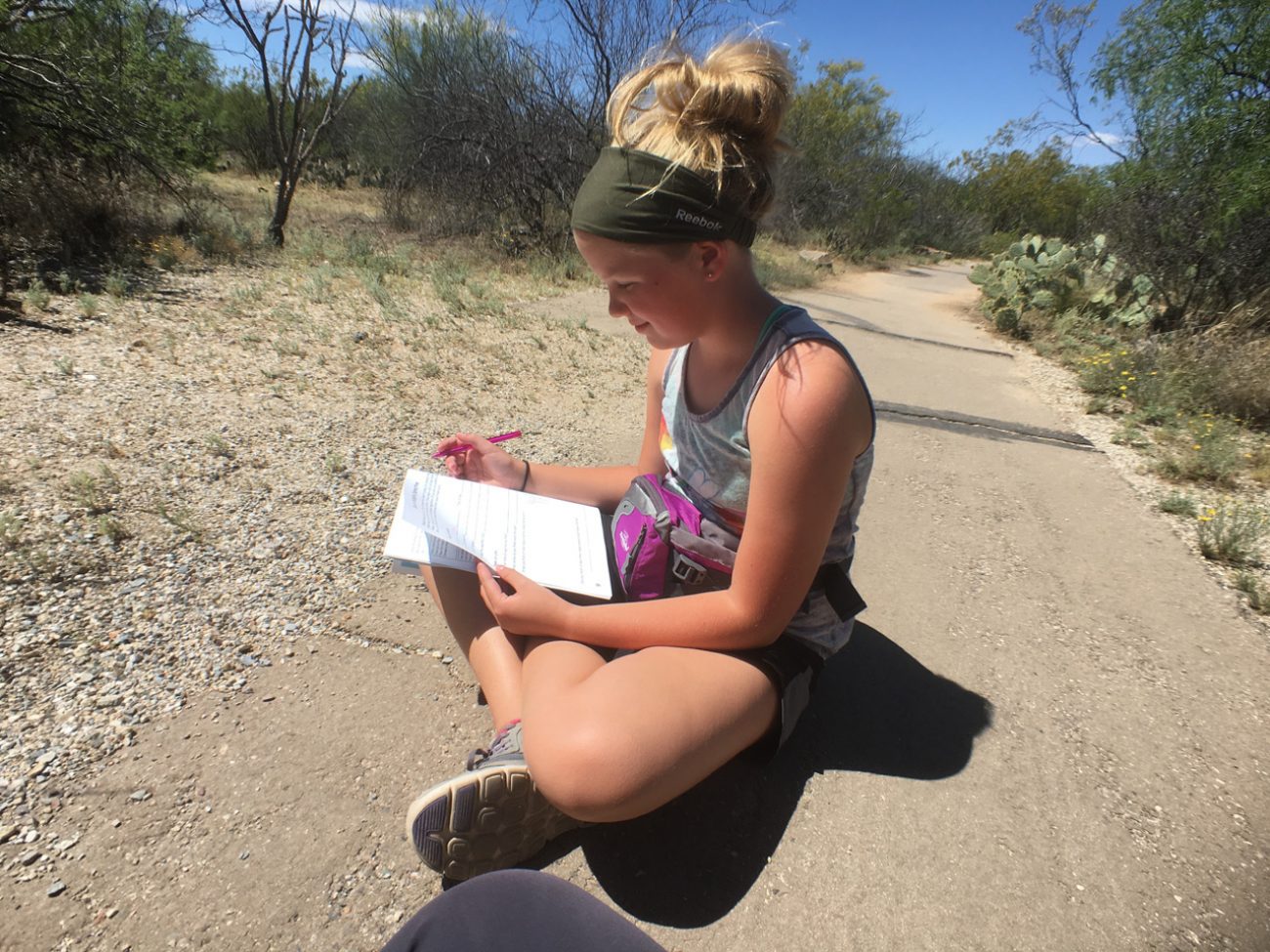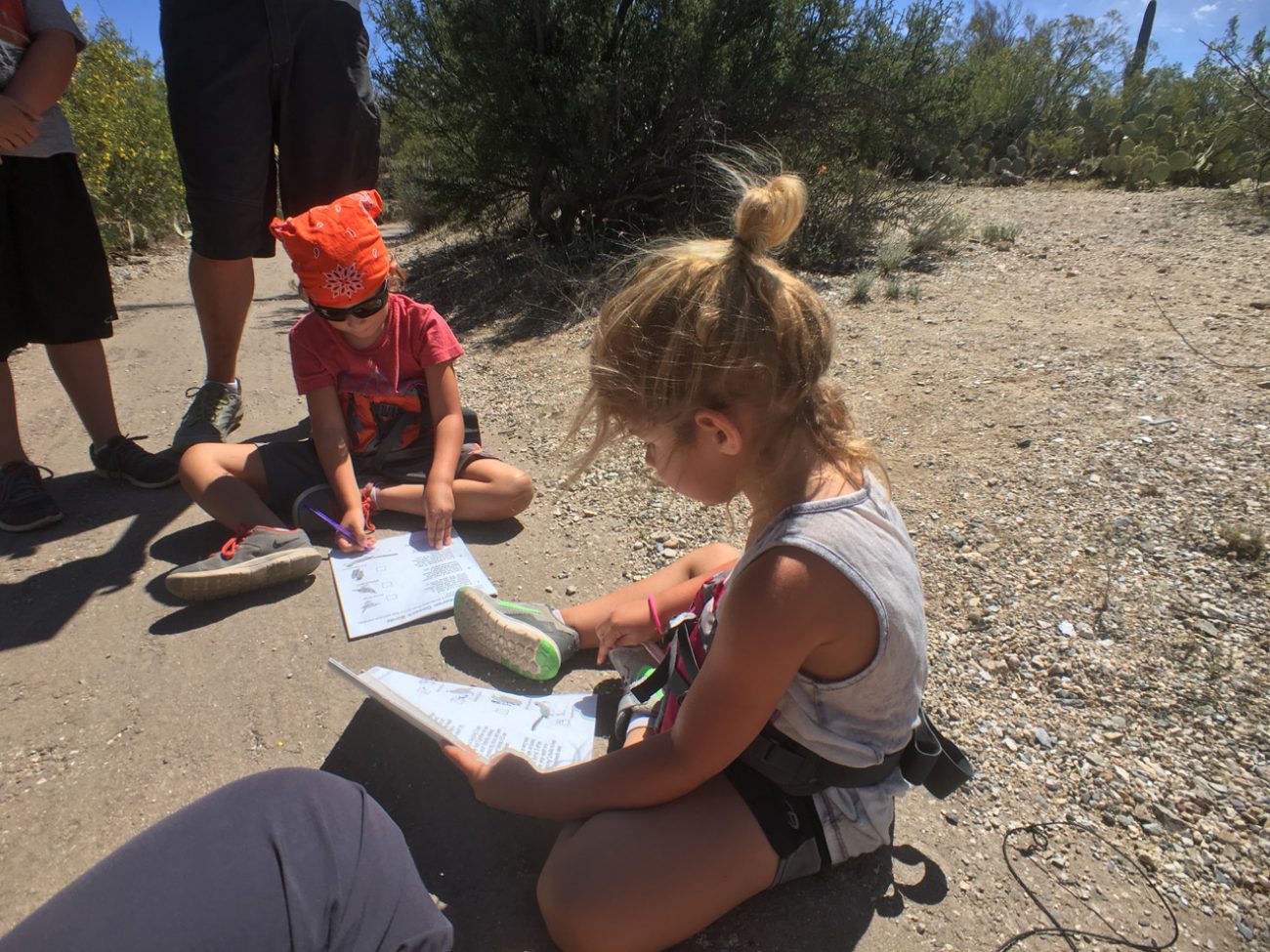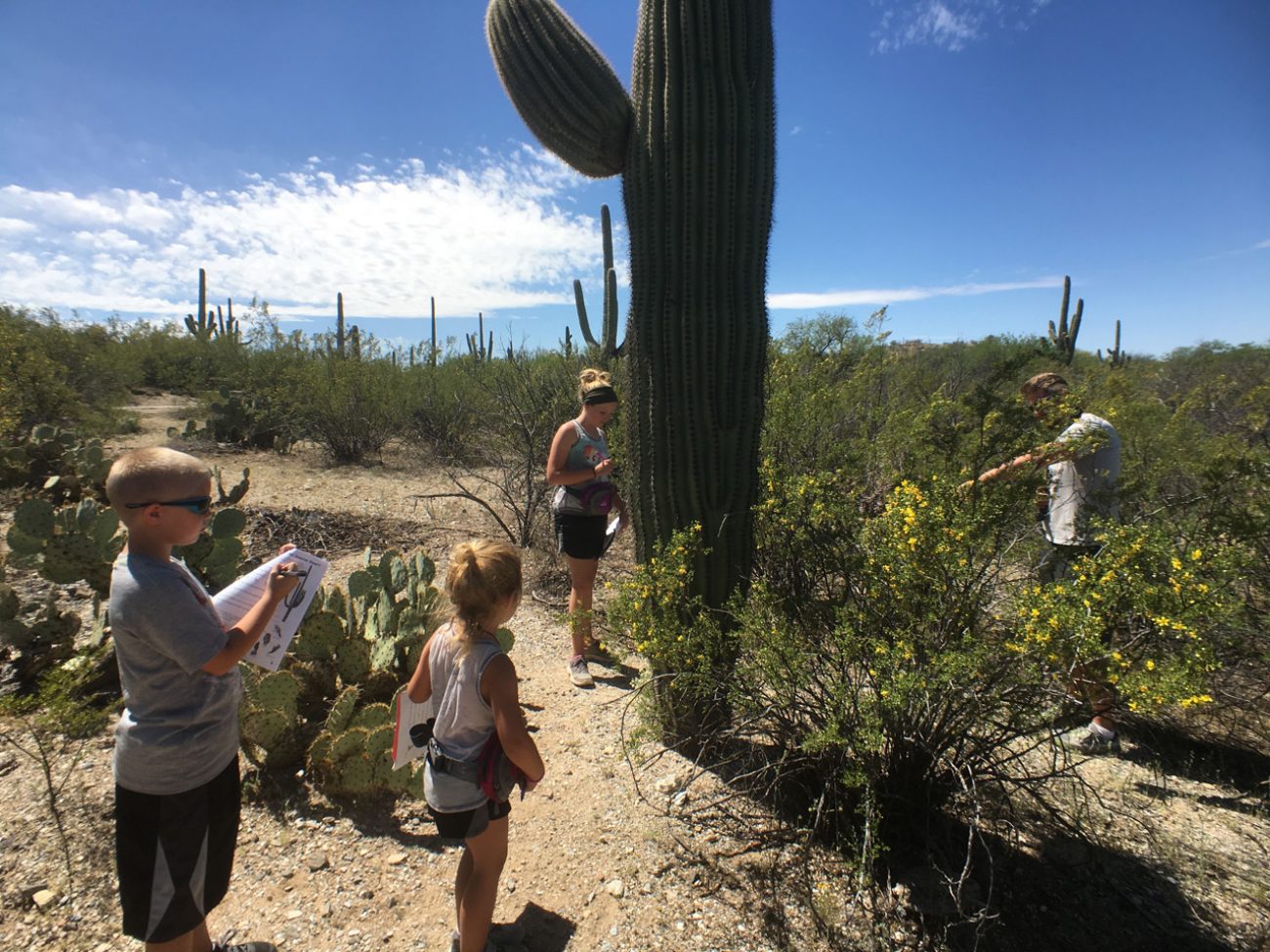 We found several places to pull off and go on short hikes looking around at the amazing scenery. We sat and watched birds, we looked for animal tracks, we examined cacti and creosote bushes, and we even had a picnic on top of a 'mountain' (as Ada would call it).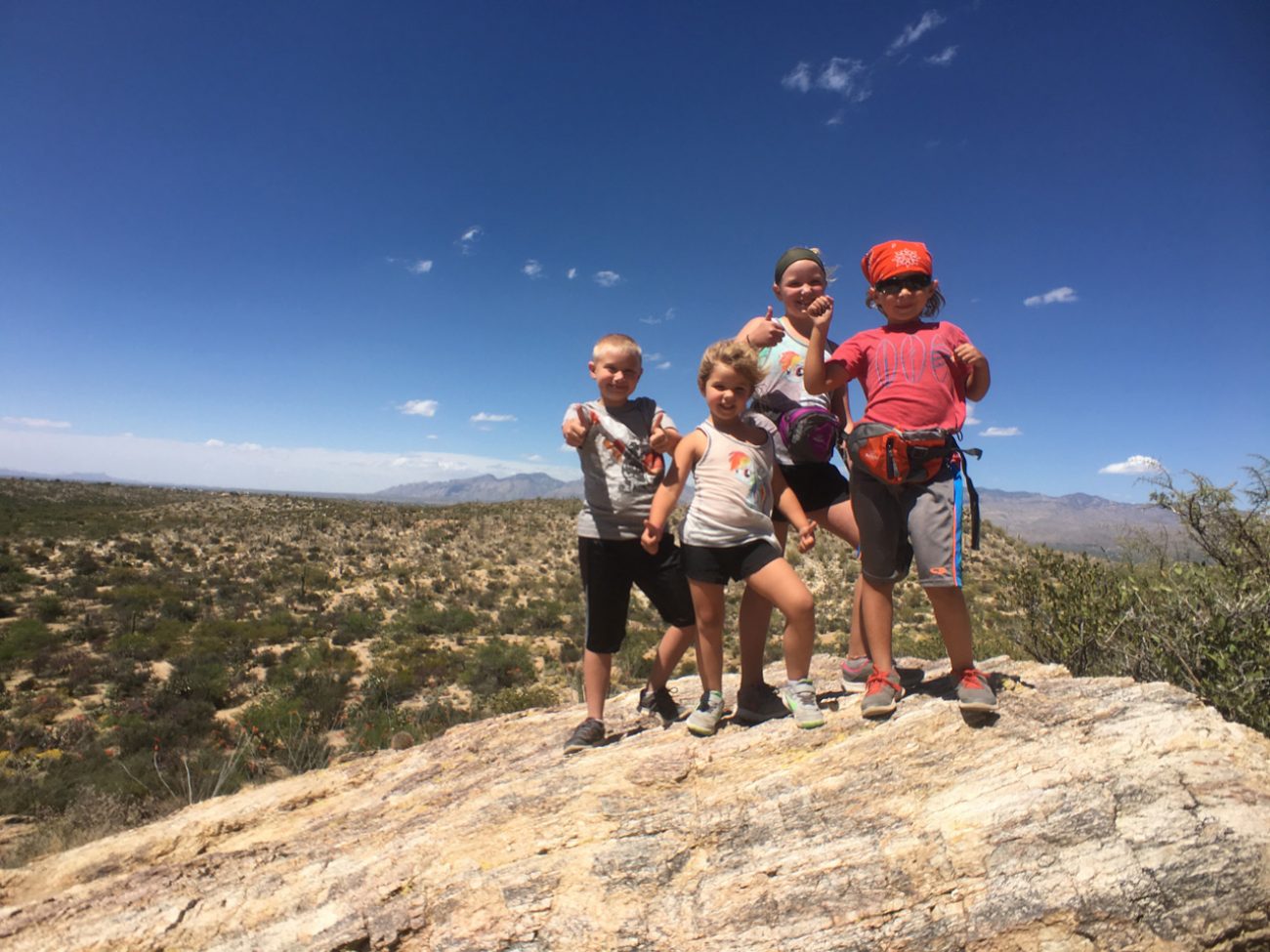 It was a great day learning about Saguaro National Park. The most important thing we learned while we were there is that this group of Tennessee hillbillies was mispronouncing the name Saguaro. To me, it looks like it is pronounced Sa-GUAR-o. However, it is actually pronounced Sa-Waro. Who knew?? (apparently everyone but us) See, we are always learning something!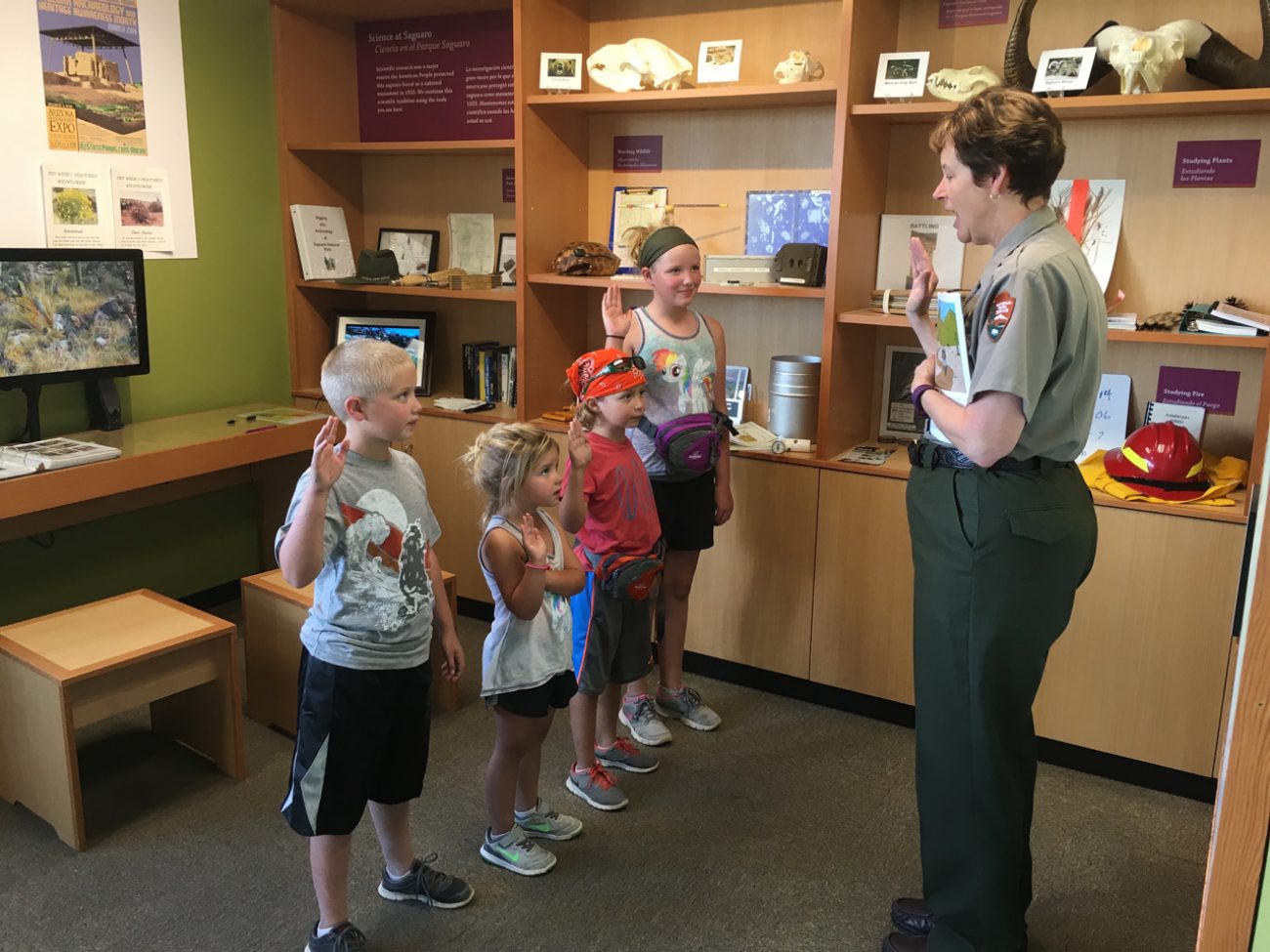 Kid's got their Junior Ranger badges and we went to find dinner. Lucky for us there was an In-N-Out on our way back to the campground. Score!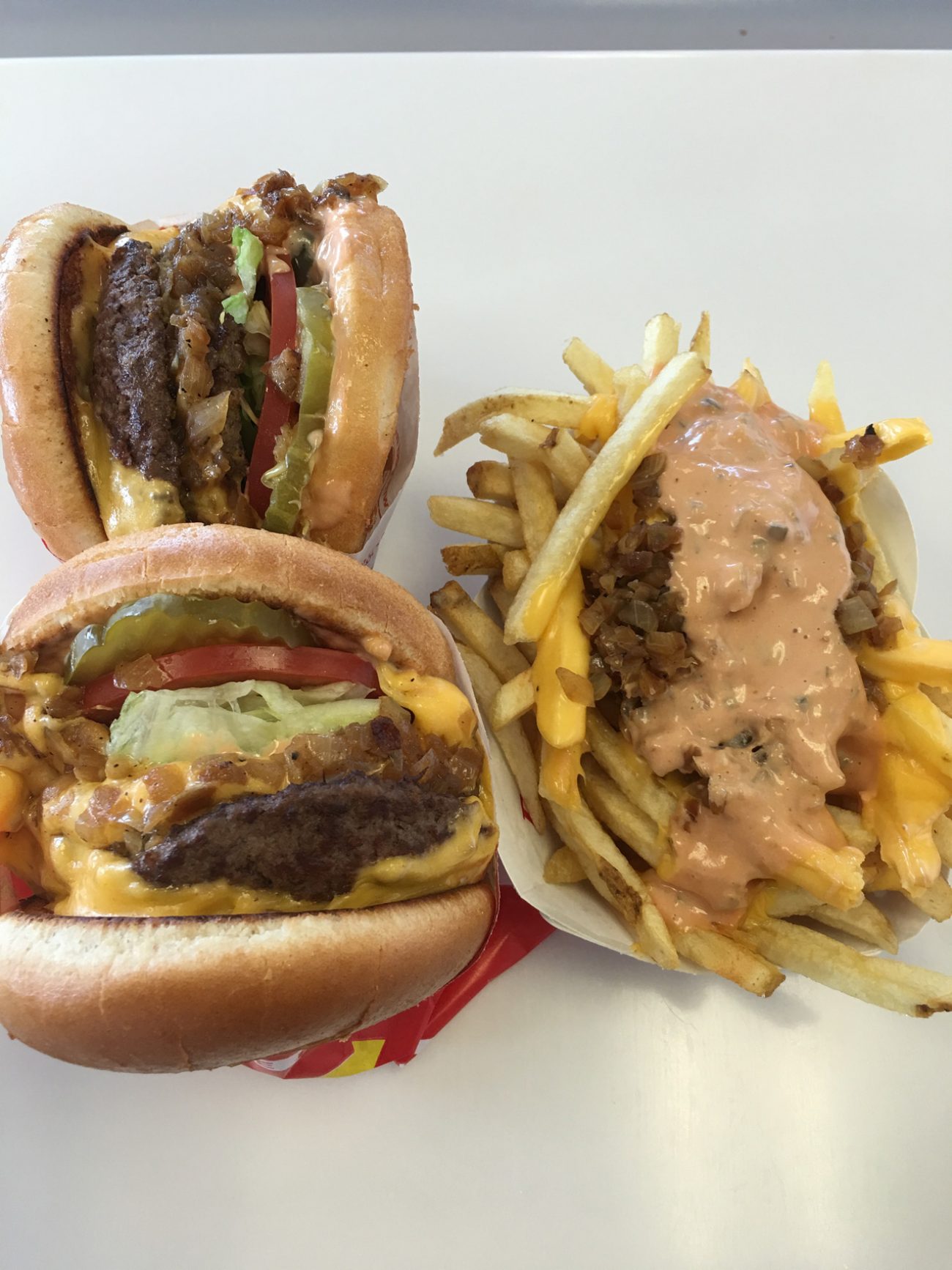 We decided to try 'animal style' and woah! I was sick for 2 days! I don't think I will ever be able to look at In-N-Out the same. I just...it was bad! Like...BAD!
However, everytime we eat out, it's like having a mini date!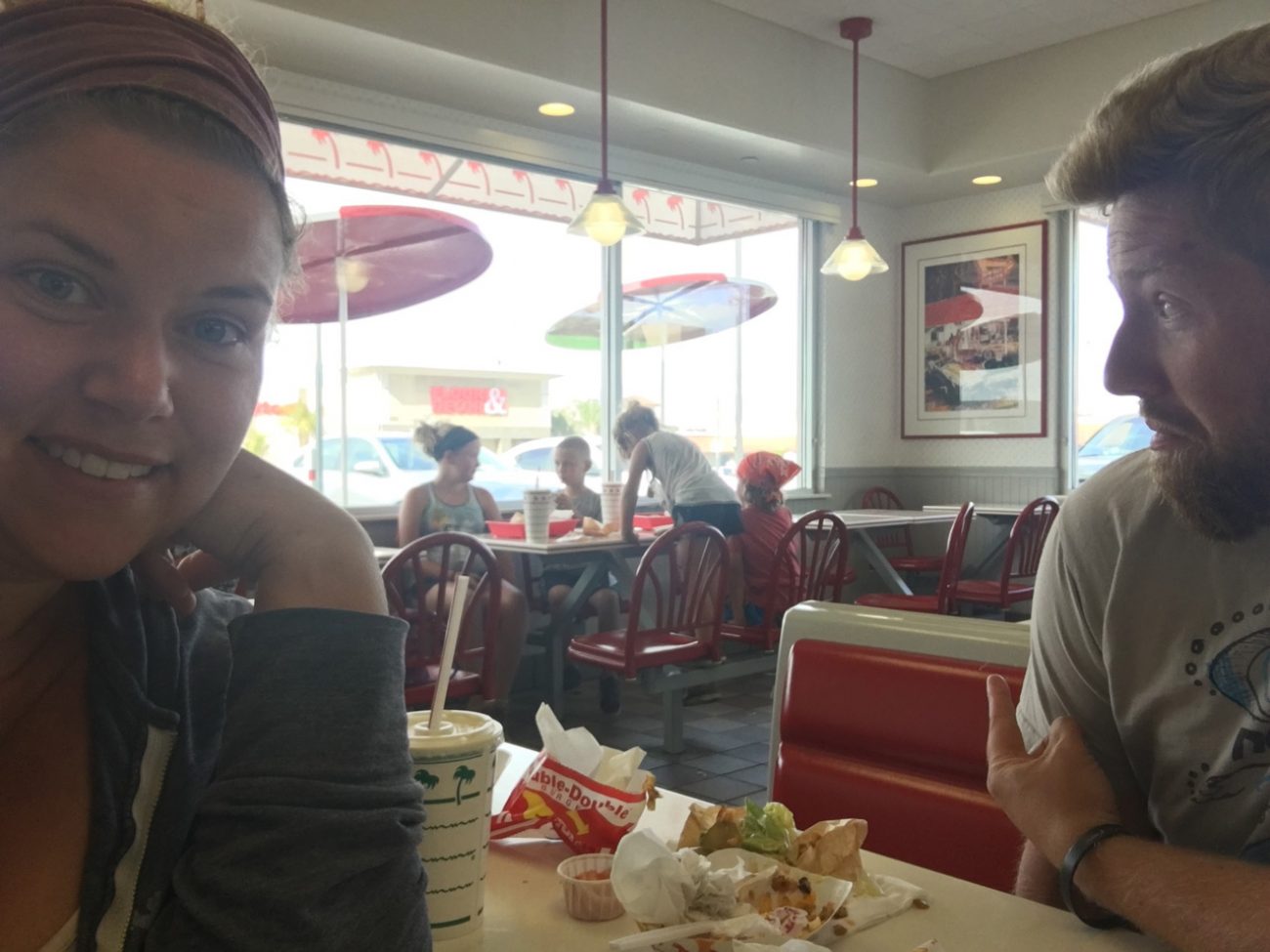 Kid's almost always want to sit by themselves and we find a table near by. Win/WIn
After I recovered from eating like an animal, we sent out a plea on Instagram for a place for Jonathan and the kids to stay while flew back to Knoxville and our RV went back into the shop (again). I never expected a reply! We got a message a few hours later from a friend on IG who has been following us for awhile now. She offered to let Jonathan and the kids stay at their house while our RV was in the shop! Seriously, there are good people out there!
We made plans for our family to meet theirs before I few out to Knoxville - you know, to make sure they weren't scary ax murderers. We met up at a local park and hit it off! It felt like we had been friends for years just getting caught up.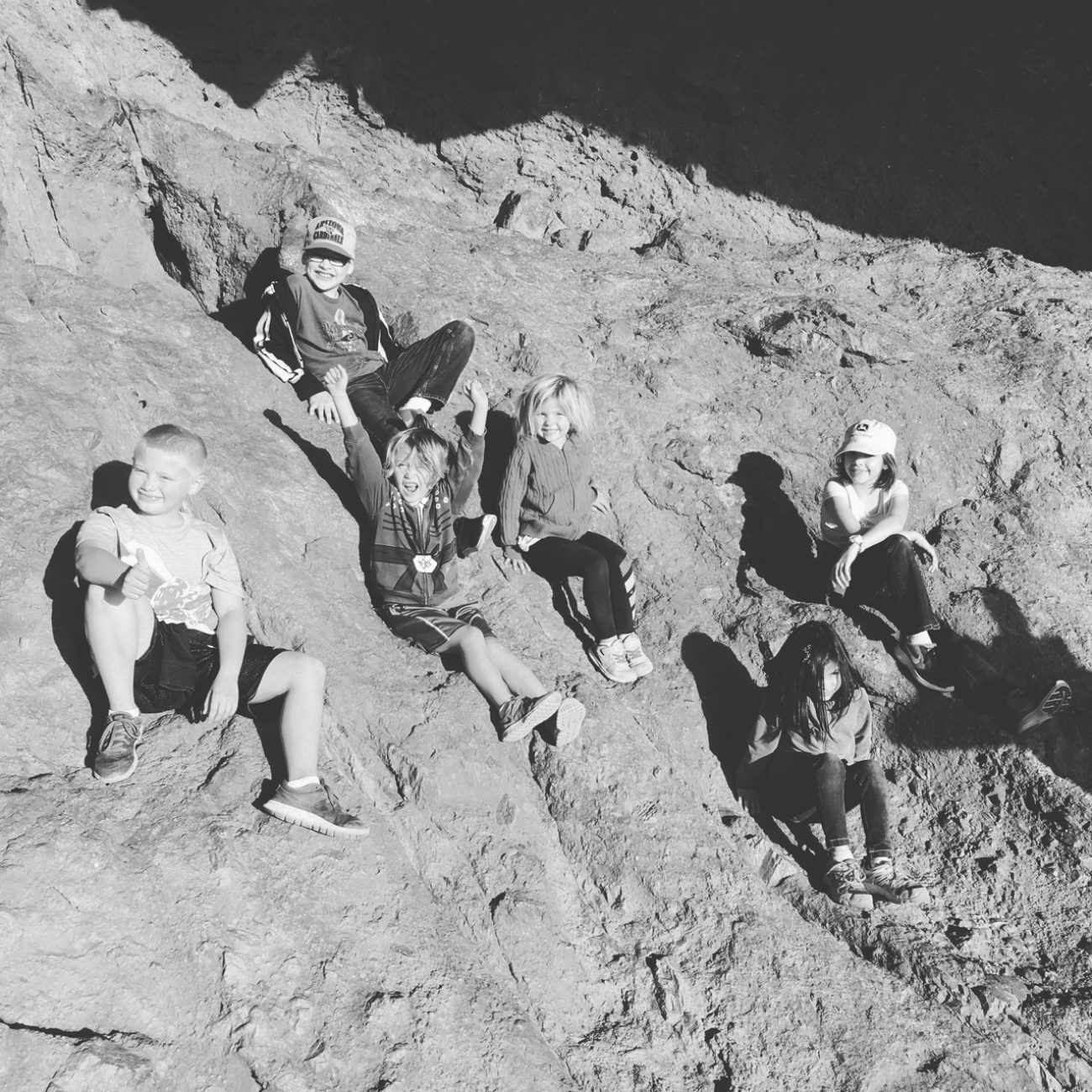 Our 4 kids got along great with their 4 kids and Michelle and Juan were amazing. We are so thankful that they would let Jonathan and the kids stay with them while the trailer got some work done.
This is going to be a really good thing...
Become a Tiny Shiny Homie!
Subscribe to our patreon-style community & help support our family so we can keep making things for you! Get early access to videos, special behind-the-scenes updates, curated music playlists, & goodies like exclusive stickers and name drops in our videos.
Signup & Become a Homie
Apparel
Grab a fun, comfy t-shirt & help support our family.
comments powered by

Disqus