The Brake Saga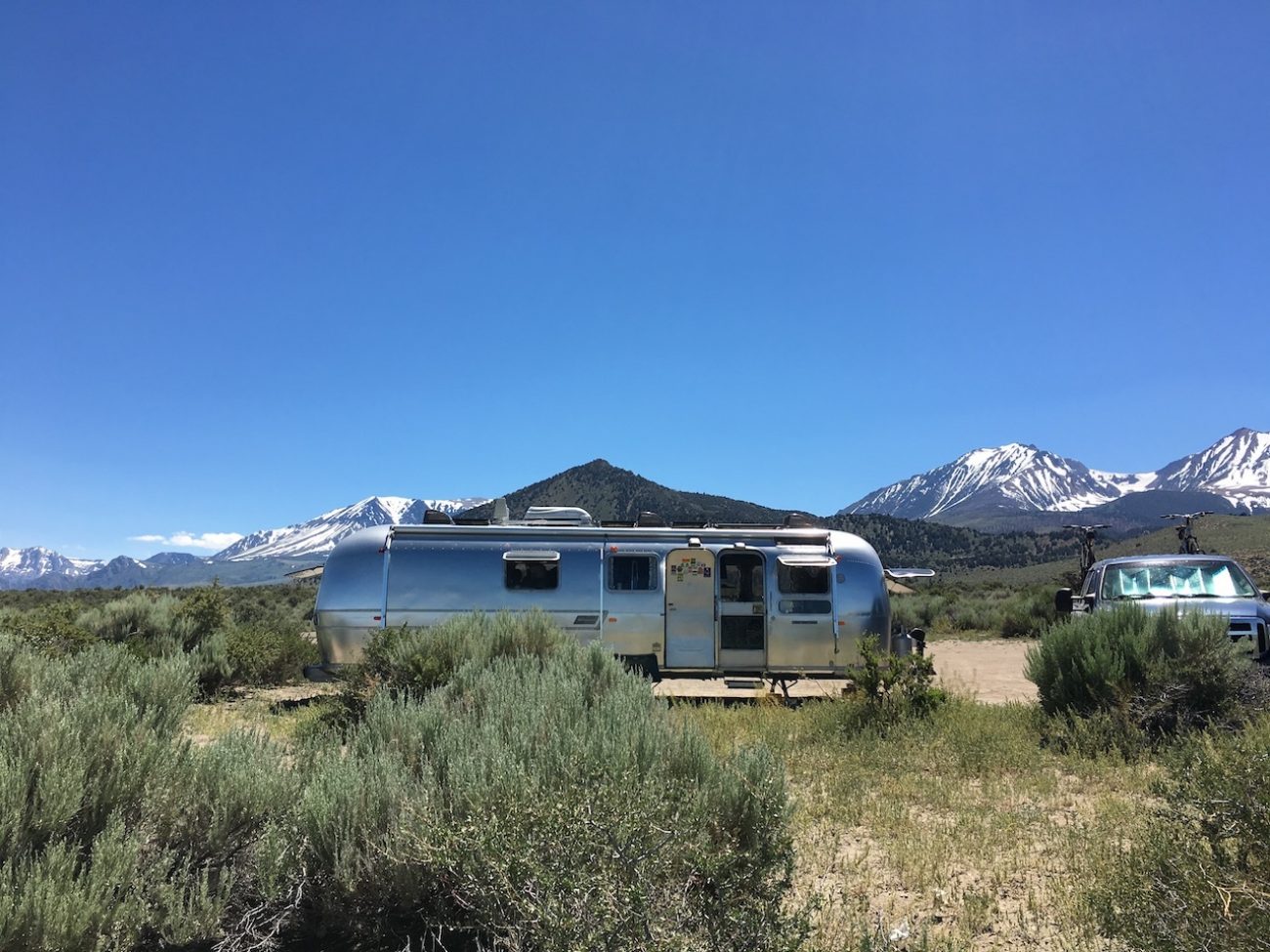 If you follow us on Instagram - @bareneckers - then you would know that we've been having one heck of a month. 
And you would know that we've been having brake issues on the trailer since the end of March. It started on I10 in Louisiana when the road was so bad that it seemed something rattle loose and caused our truck to throw a TRAILER FAULT code every time we hit the brakes. We tried to locate the issue many times on our own.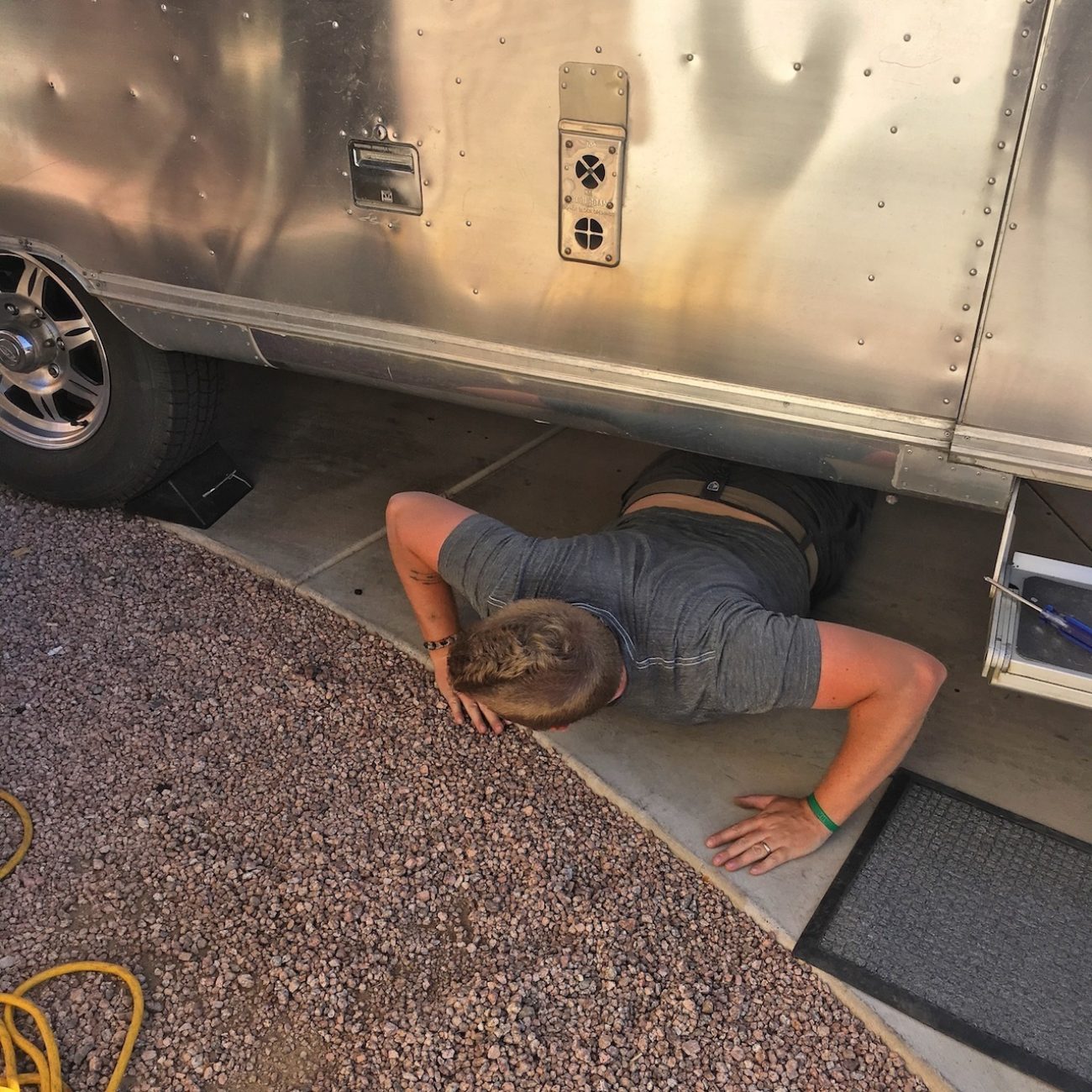 We checked our wiring to and from the trailer. We had our truck checked out, we rewired the pigtail, but we could never find the issue.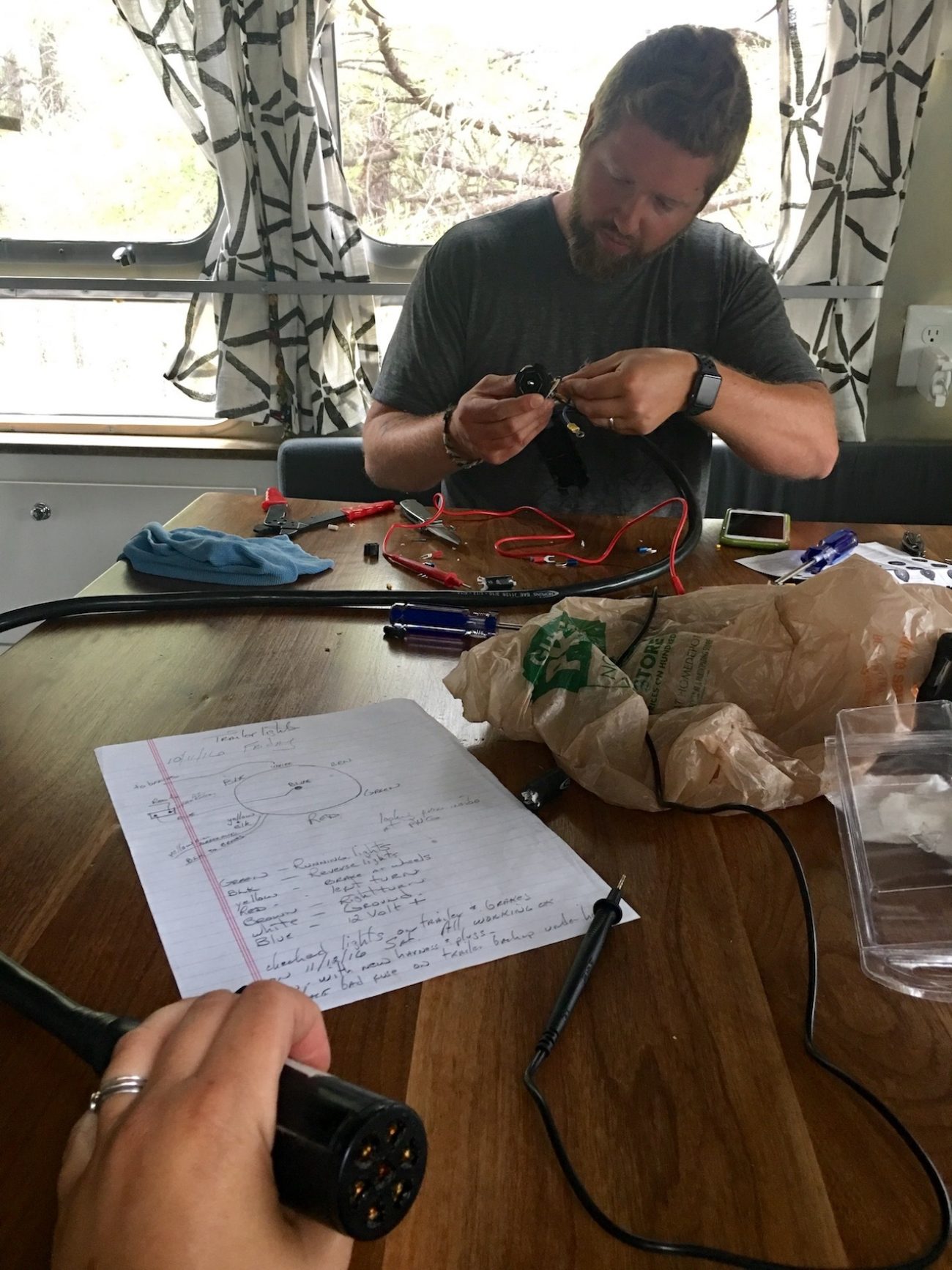 We took it to a brake shop in Texas and they said it was our truck's brake controller so they installed a 3rd party controller but 10 minutes down the road we were still getting the TRAILER FAULT code. 
We were stumped. No one could locate the issue! Finally we went to Arizona and ended up at a friend's house we met through Instagram (we love our community there). He offered to look at it for us. We pulled the wires down from the junction box we created under the trailer. I'm so glad Dad decided to add that so that all the wires weren't hidden in the underbelly. We have access to the wires and so we pulled them down to see if there was an issue there. Our friend Yancy found one wire that had a slit in the casing with a couple wires popping out. We thought, that has to be it! It must be hitting something up in there and causing the brakes to ground out. Yancy wrapped up the wire and the next morning when we left it seemed to be doing great! But sure enough, when the brakes were applied hard enough it would still throw the fault code. WHAT IN THE WORLD IS IT!?
We had planned to go up in to California and would be on some mountain passes so we HAD to figure this out before we made that trip. We were just frustrated. We thought for sure we were going to have to drop the underbelly and look at all the wires again. That was the LAST thing we wanted to do. 
Then something awesome happened. Another guy (@poorboy_lighting) who follows us on Instagram (see, I told you…we have a great tribe there) offered to help us out. He is an electrician and has worked on Airstreams with his friend Jay, @vintage_trailer_restoration, who restores them so they know what to look for. 
We changed our plans and headed to San Luis Obispo, CA. It was so out of the way but we needed trailer brakes! Thankfully we didn't have anywhere we HAD to be, we were just trying to escape the heat. We found a campsite close to his shop in SLO and headed there first thing Monday morning. These guys really do know what to look for.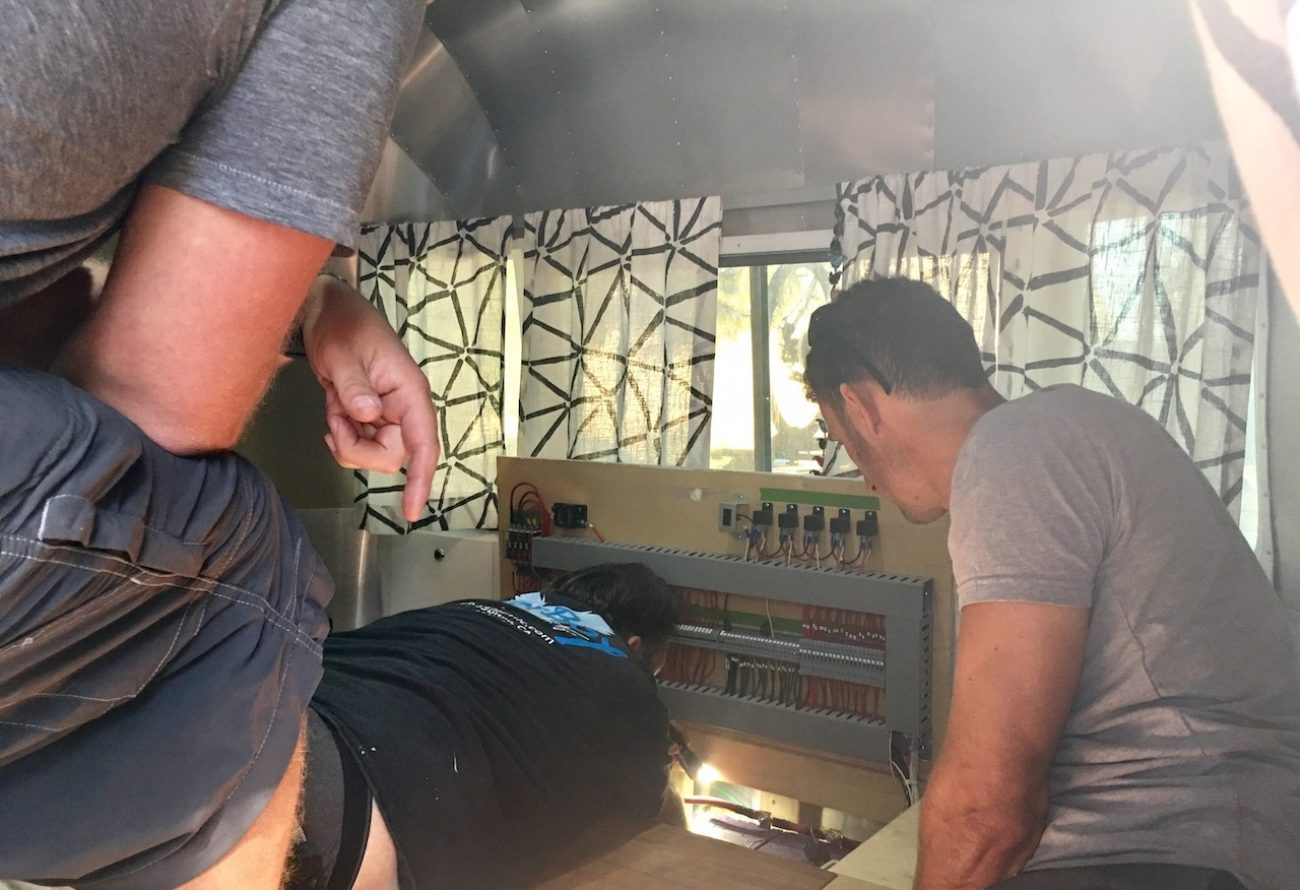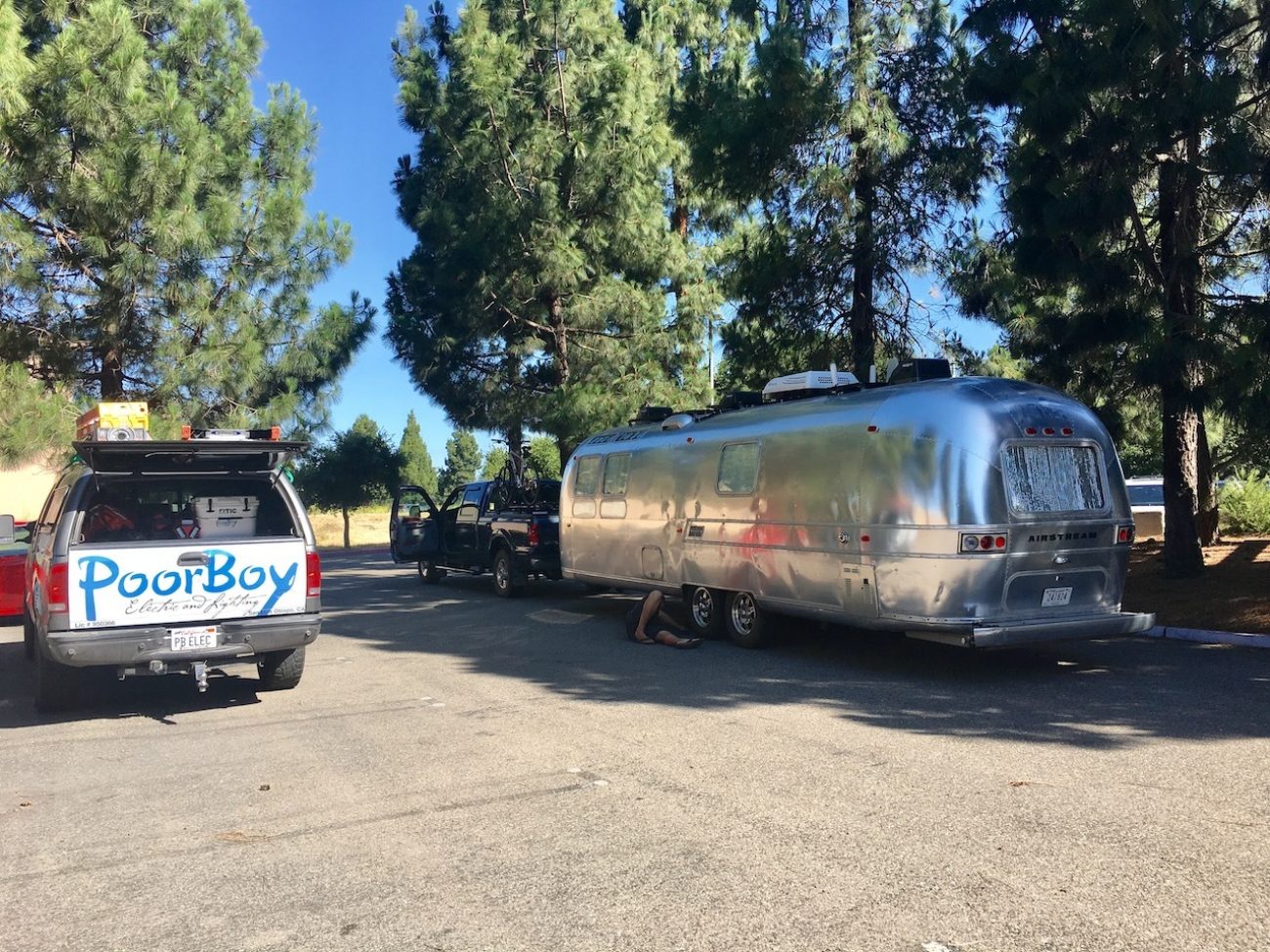 They checked the wiring and we went through all the possibilities all morning. They thought for sure we needed a new plug on the Airstream side so a quick change-out and we thought we had it. A quick test in the parking lot and….TRAILER FAULT! GAH! 
We knew all the connections were right. All the wires looked good, then Eric says, "I wonder if it's in the wheel?" We knew we were getting signal to all of the wheels because we tested that, but one of them wasn't engaging despite receiving the signal. Okay, let's just disconnect the front axle to see if the rear axle  brakes will still work. A quick test and…. THEY WORKED! 
Now we know that the problem is in one of those wheels! Neither of us were comfortable taking apart the wheels to check so we looked for a trailer brake shop. The quickest we could make it in a shop in SLO was 4 weeks! WHAT??? We can't stay here that long! We called around and found a place in the next biggest town that was on our way and called to see if they could get us in and they said, "how soon can you get here?" 
We found this awesome campsite at Availa Beach (no hookups but still $50/night!?!? WHAT?? We have to get off the coast). Yes, it was a crazy expensive site for no hookups but it was pretty great! Amazing view, cool breeze, walkable beach. We'd probably go back if we come down the coast this fall.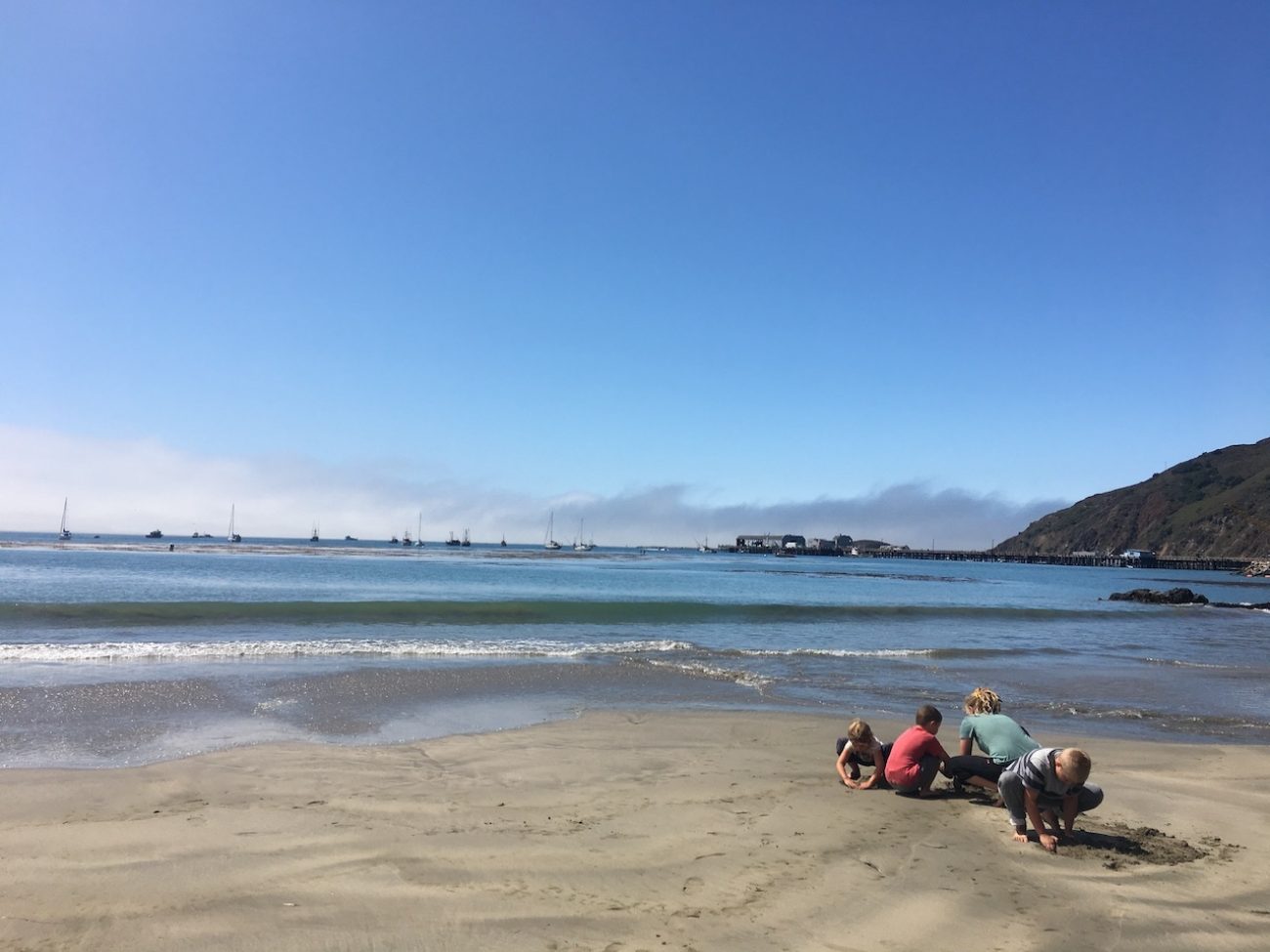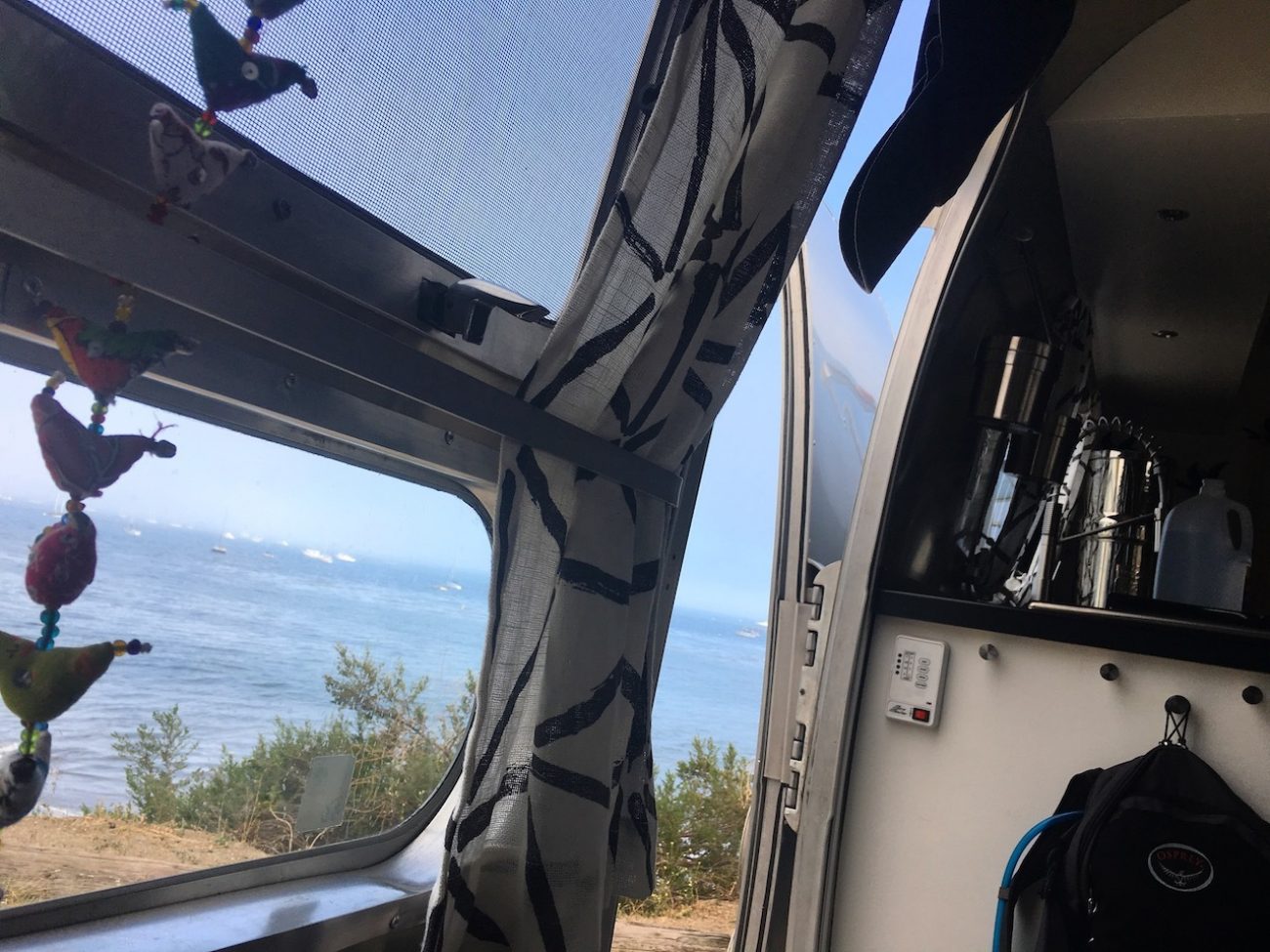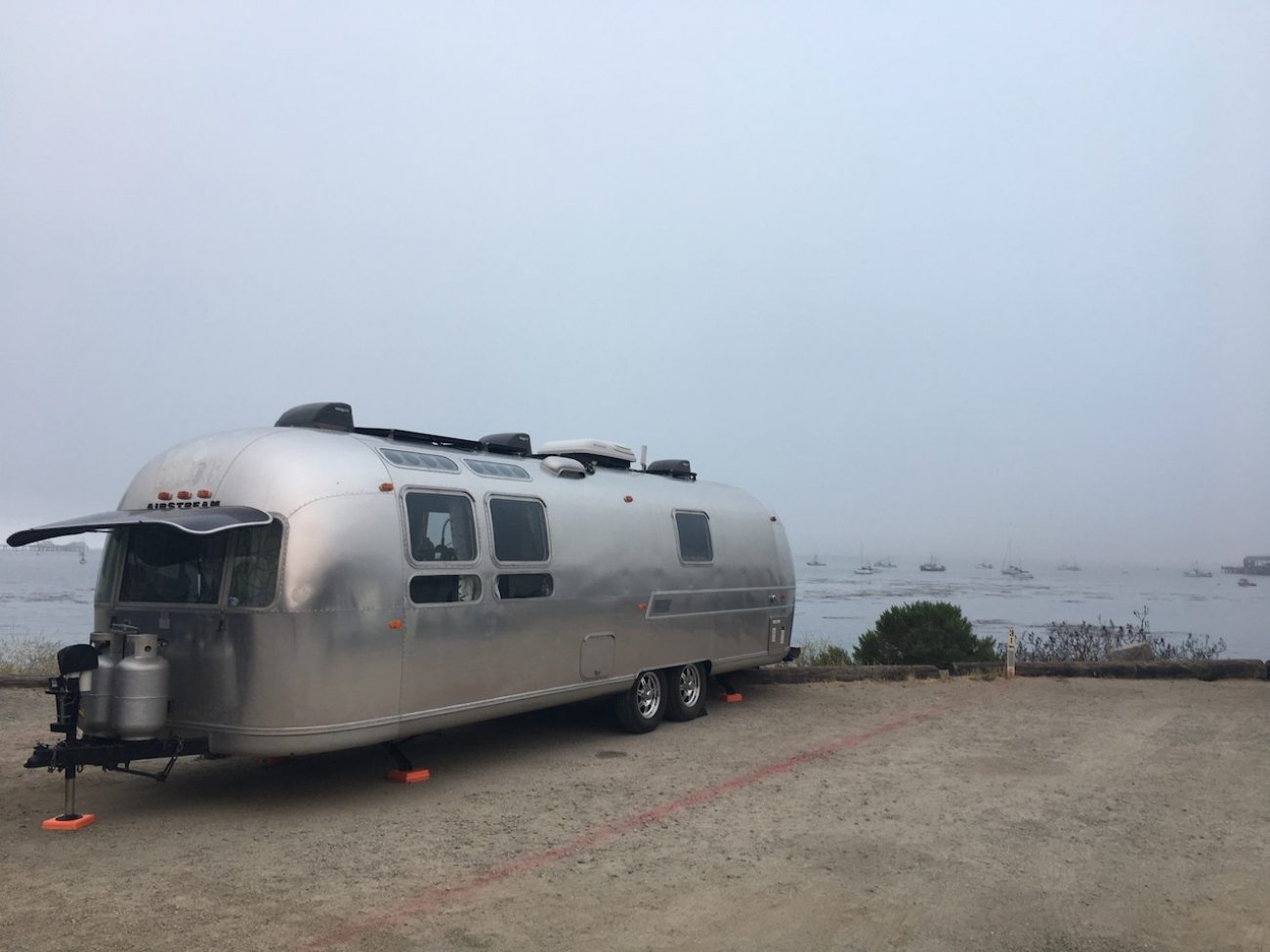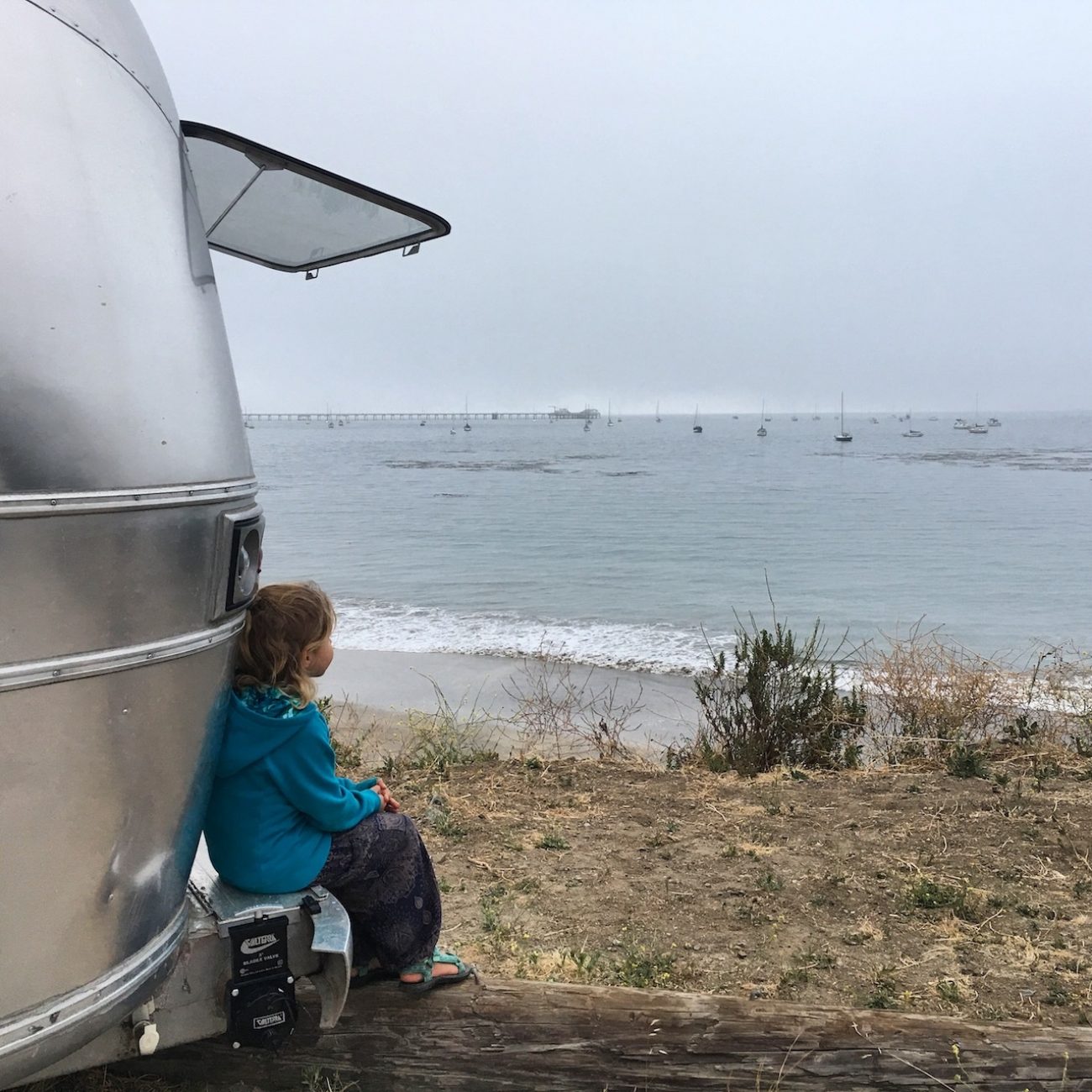 The next morning we headed out to Bakersfield to get our brakes fixed once and for all...or so we hoped!
We thought for sure it was the driver's side front wheel so they started with that one. But when they opened it up they said it looked good. Arghghghg!!! We were about to lose all hope. "Well, let's try the other wheel on the same axle," they said. And guys…THEY FOUND IT!!!!!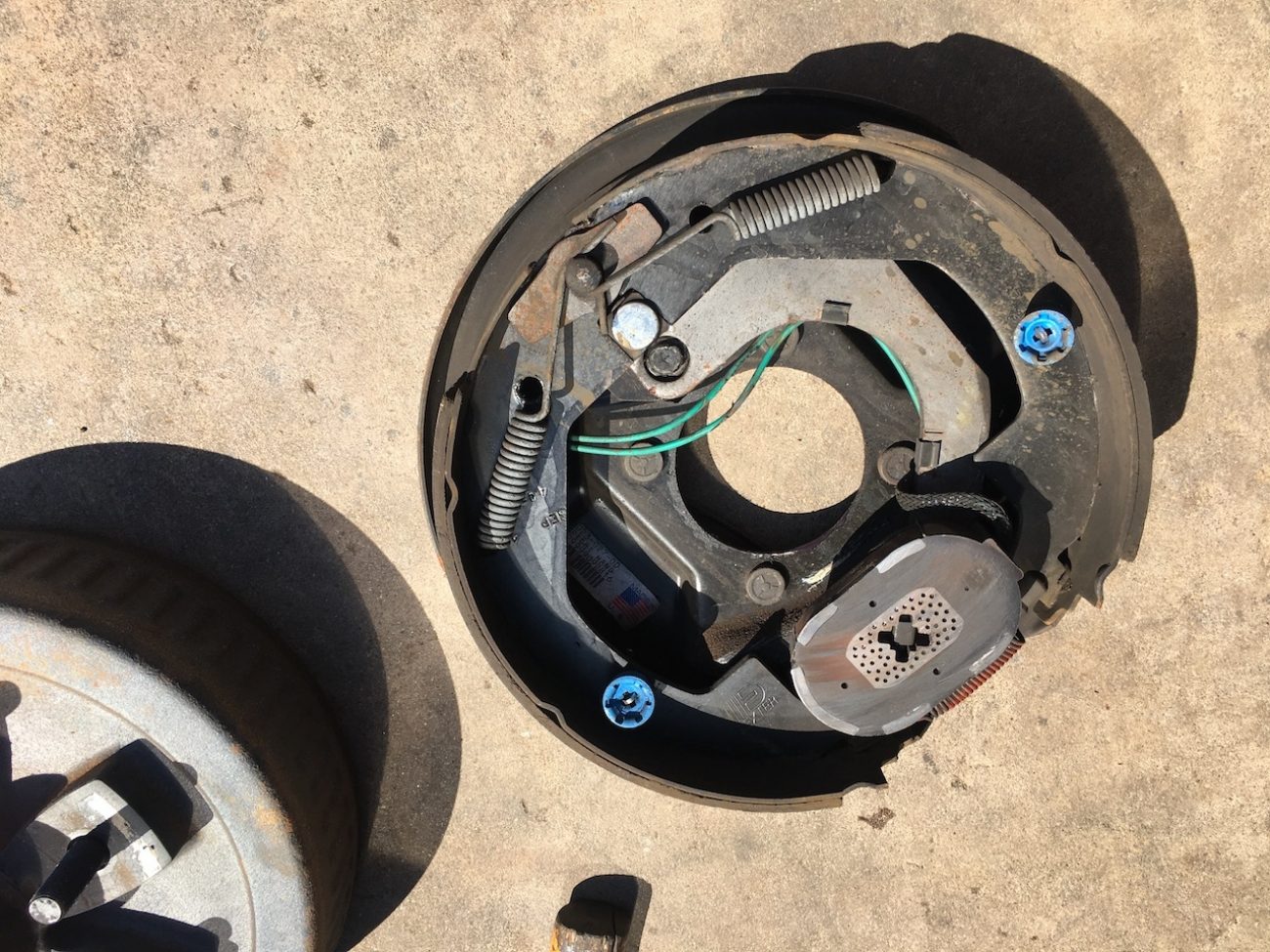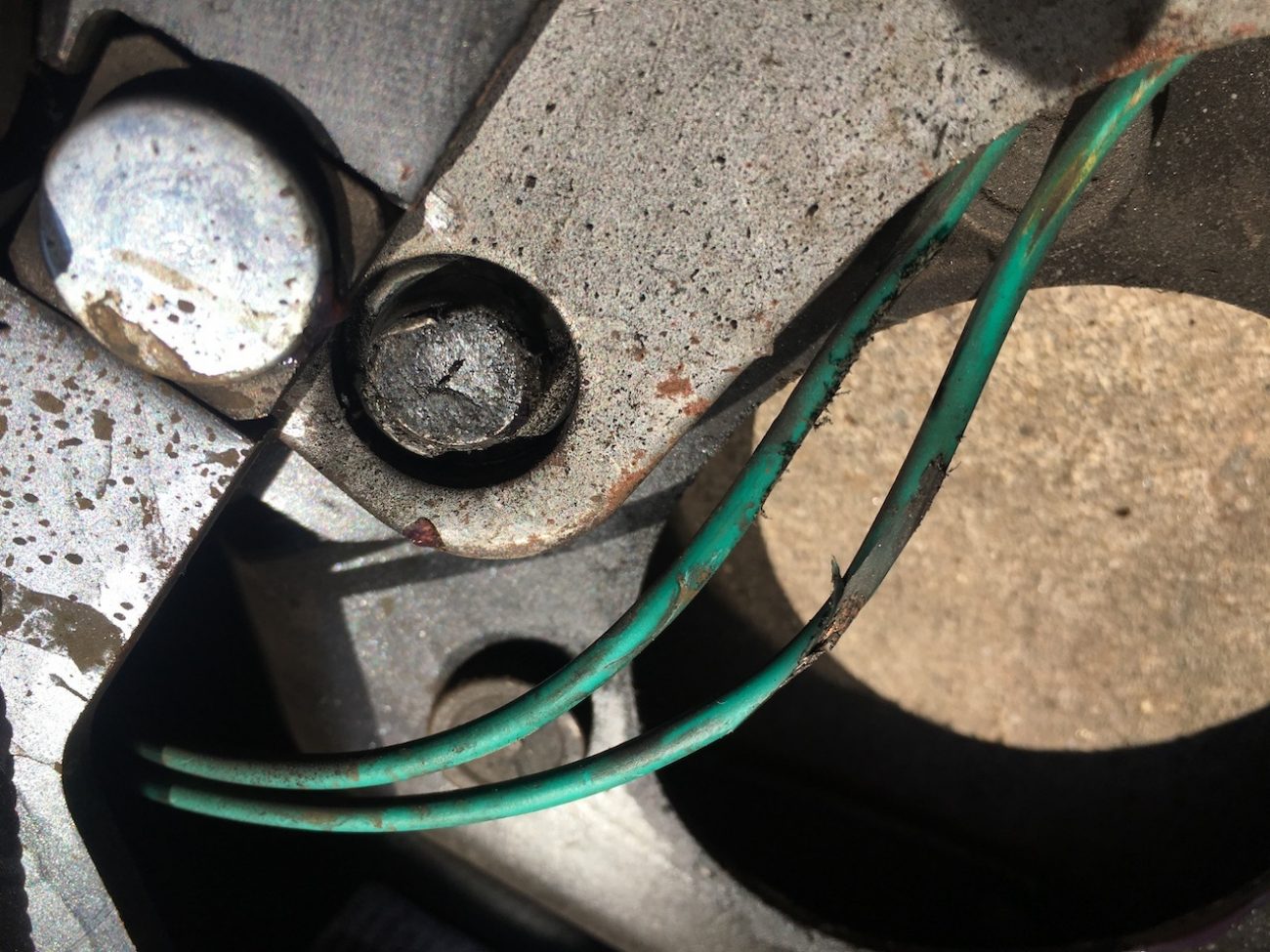 Apparently the bushing that holds the actuator arm in place had either fallen off or was never attached to begin with. That meant that the main braking arm was just flopping all over the place and had worn through the wire's outer casing. 
Guys, these were 3 month old axels/brakes! It never crossed our mind that the problem would be in the new parts! Good grief!
It made more sense to just replace the whole assembly, and luckily Bud's Brake and Wheel Shop had the part and put it all back together in a few minutes.
We took out of there, slammed on the brakes and NO FAULT!!!! Whooo! We were so excited.
So, a huge thank you to @poorboy_lighting in San Luis Obispo for helping us locate the problem. He went way above and beyond to help us figure this out. When it got too late in the day to work at the shop, he took us to his house so he could continue looking for the issue. If you are in need of any electrical work, we can highly recommend you work with Poorboy Electric. Thank you Jay, for also helping us figure out this issue. We are so thankful for your knowledge and willingness to help us out on such short notice. If anyone needs help with their vintage trailer, Jay's the man to help you bring it back to life. Here, you can find out more info about his Vintage Trailer Restoration business!
And a great big thank you to Bud's Brake and Wheel Shop for getting us in so quickly and fixing our problem! It is so nice to have trailer brakes! We have gone far too long without them. 
We are on our way! We can finally make it to the spot in Mammoth Lakes that we have been itching to get to. It's a 4.5 hour drive that we would tackle in a day. We where about 2 hours away when we got a code on our dash that threw our truck into 'limp home' mode! ARE YOU FREAKING KIDDING ME RIGHT NOW???
We barely had enough power to make it to the shop 10 minutes down the road. We were climbing hills at a whopping 40 MPH and just praying we weren't killing the engine. We made calls and found a place to read the code. Long story short… we were stuck in Bishop, CA needing a new Turbo…45 minutes from our spot in Mammoth Lakes. 
Guys, it's been a very expensive month, but what are the odds that we were 10 minutes from a place that could read the code and then 30 minutes to the nearest town that had a Ford dealership just 3 minutes from a campground. We know Someone is watching out for us! 
We were stuck in Bishop for 6 nights due to the part not getting to the shop on a Friday. Luckily Jon got his bike off the truck so he could ride to the grocery nearby...and deliver us a pizza.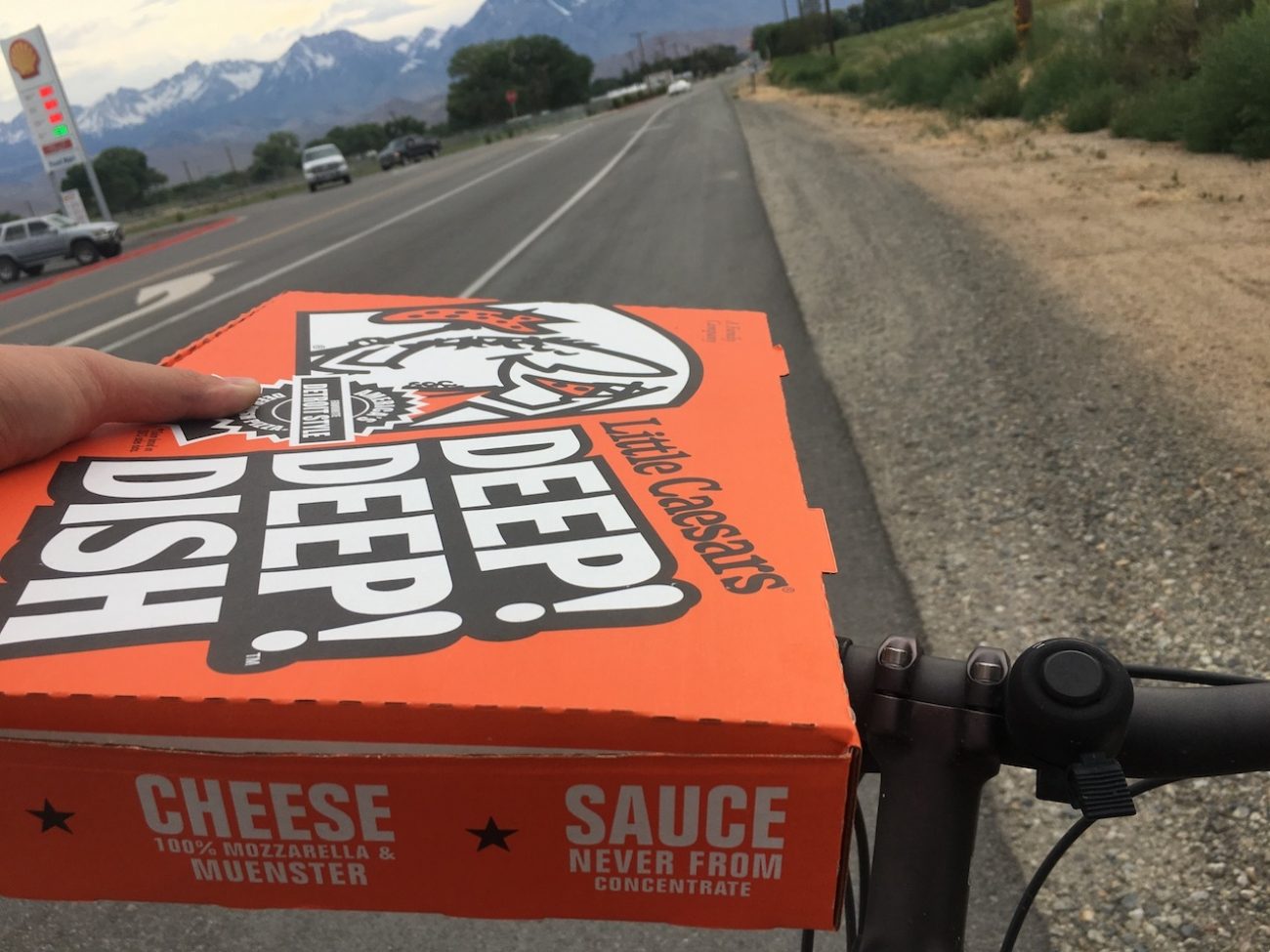 It all worked out and the truck is running better than ever.
Now, we can finally get to our spot in Mammoth Lakes! Just a 45 minute drive from Bishop and we'd be alone in nature, enjoying our site! 
We pulled up and...there was someone in 'our' site! How could they?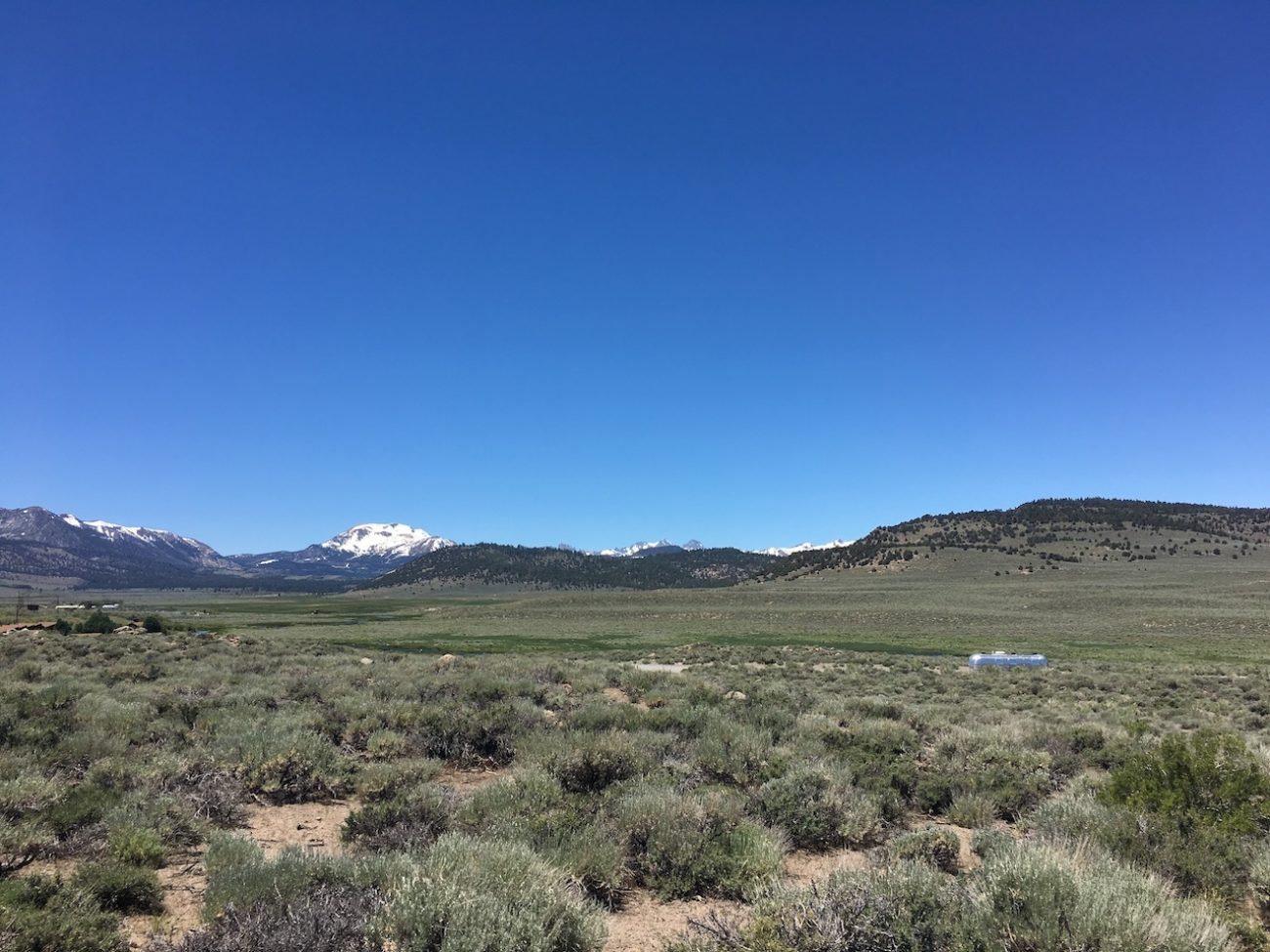 Honestly, I was mad, but just 30 more minutes up the road we found this gem and now...I'm not mad anymore. This is beautiful.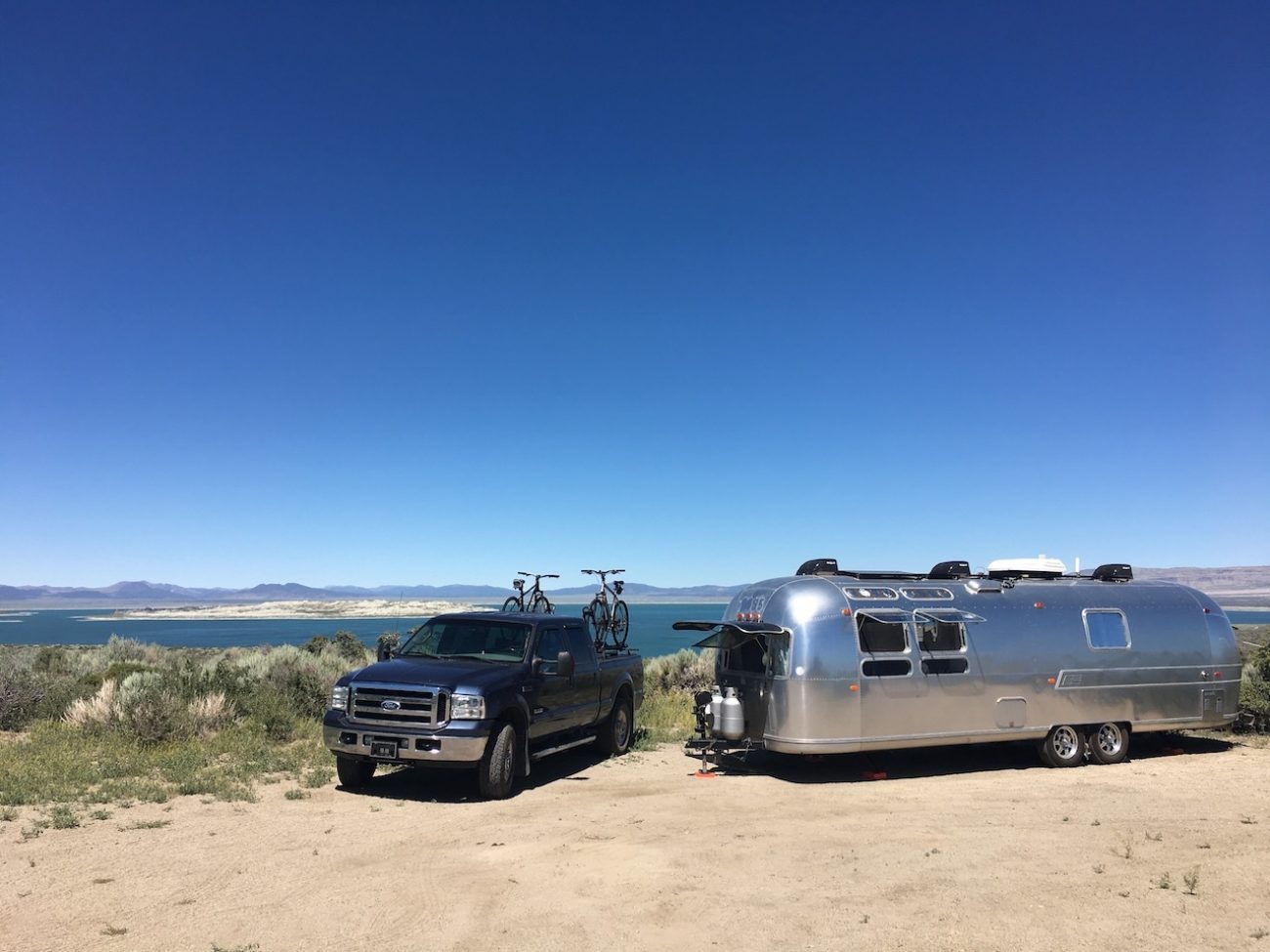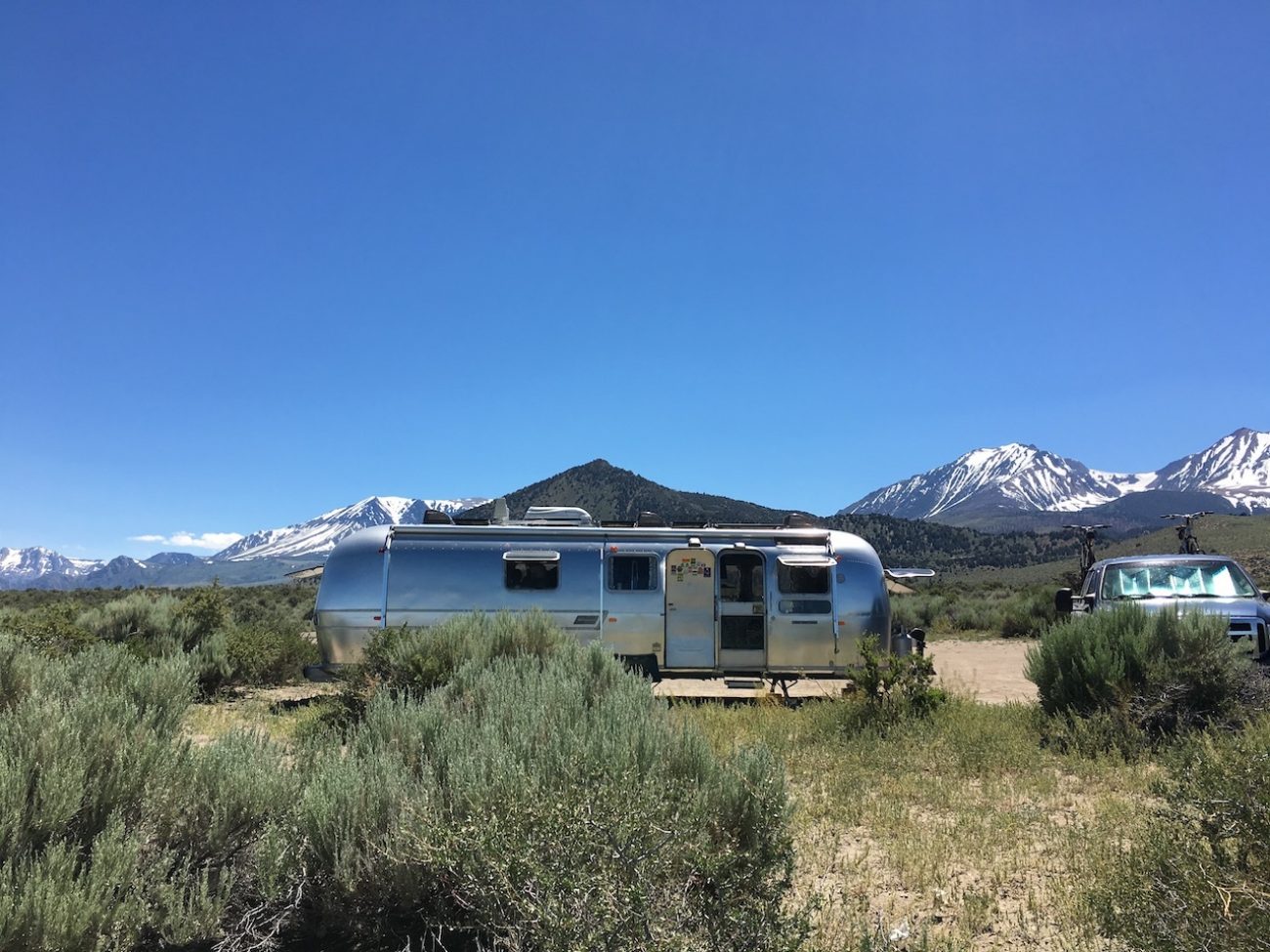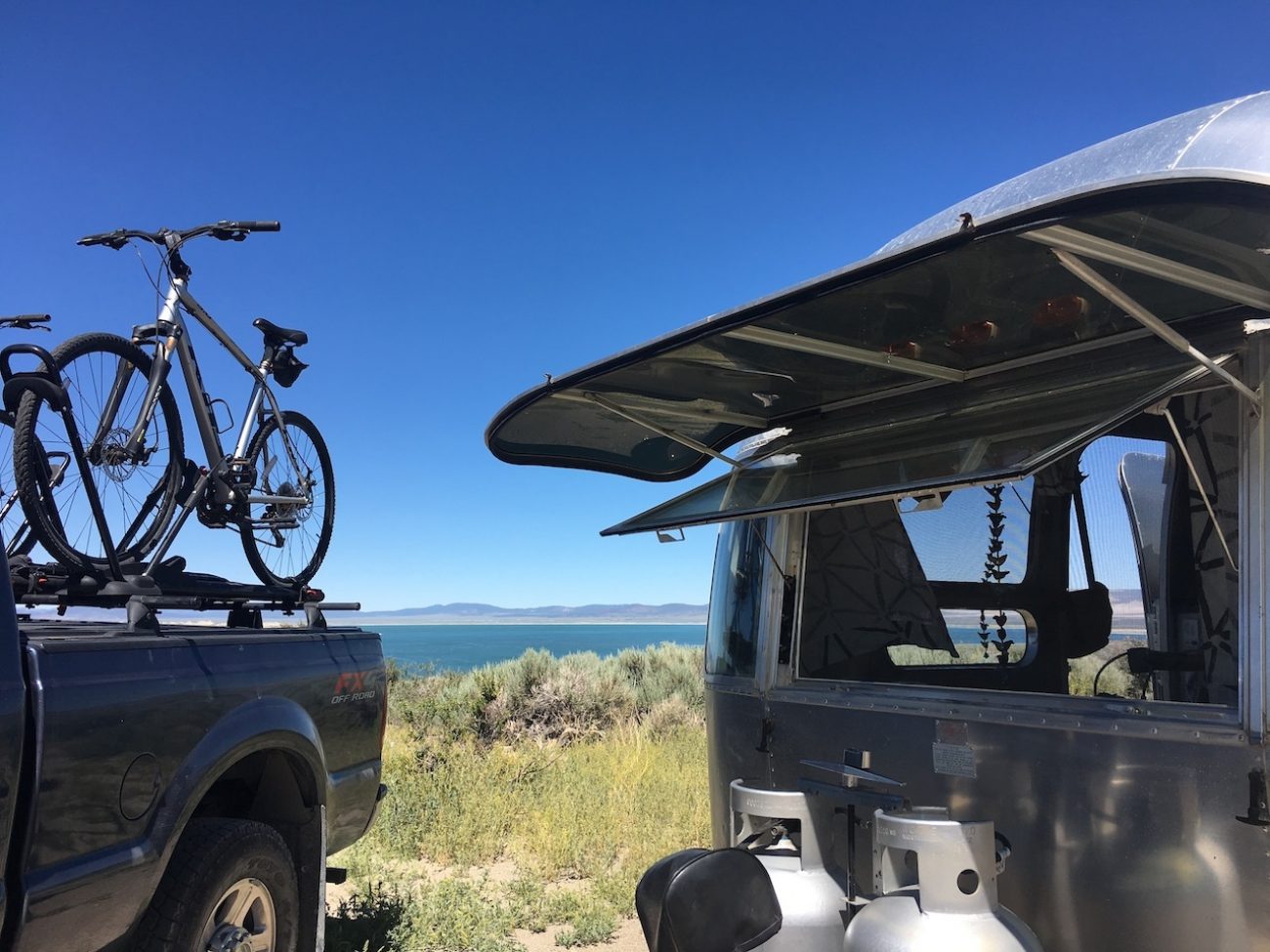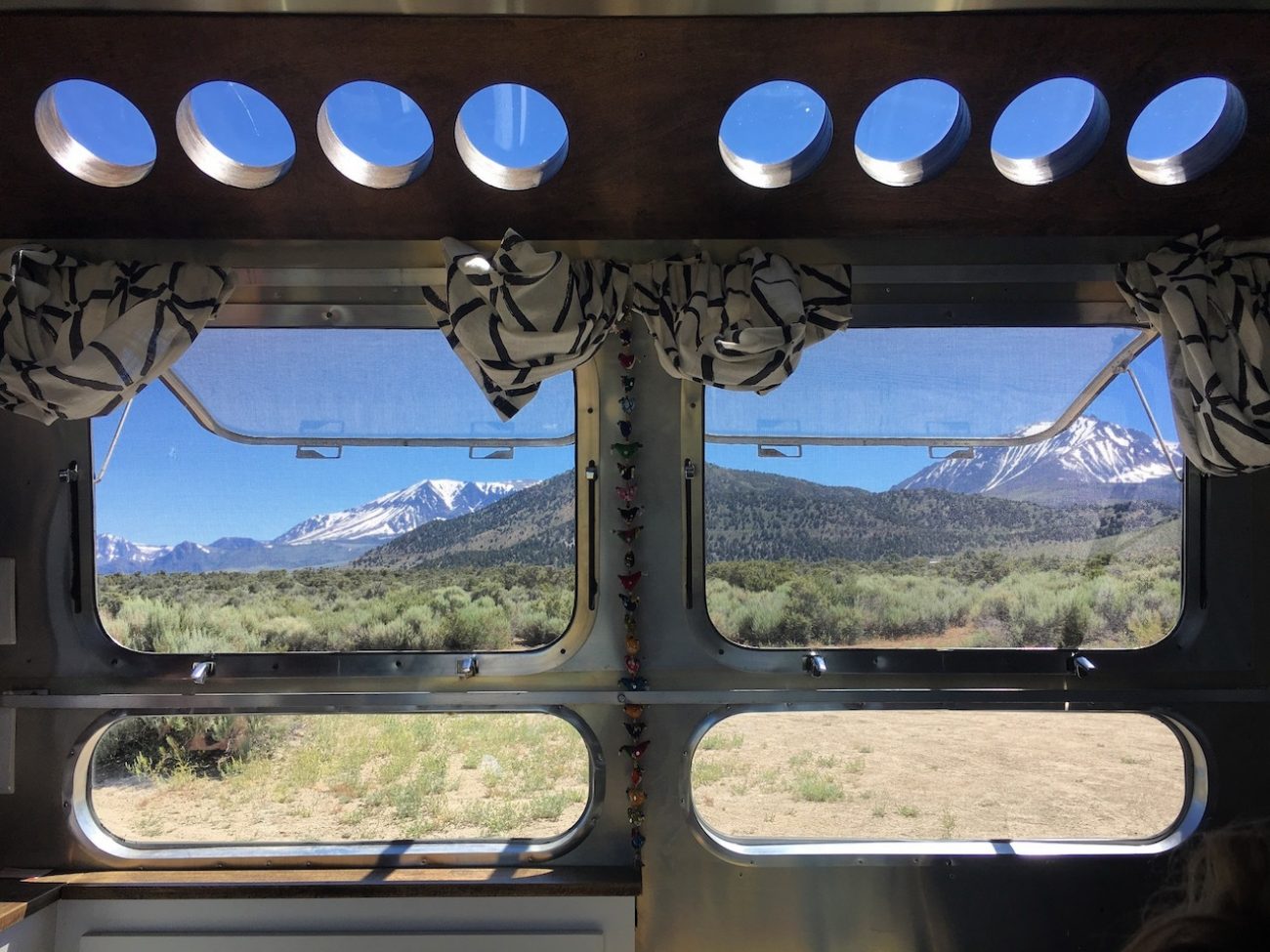 I love this spot. We have a cool breeze and we have Mono Lake to the east and the beautiful snowy Sierra's to the west. We are settled here for awhile. We have a FREE water source just 2 minutes up the road, excellent Verizon signal and the lovely small town of Lee Vining just 3 minutes away! We're not going anywhere for awhile :) It's time to recharge and relax. 
Become a Tiny Shiny Homie!
Subscribe to our patreon-style community & help support our family so we can keep making things for you! Get early access to videos, special behind-the-scenes updates, curated music playlists, & goodies like exclusive stickers and name drops in our videos.
Signup & Become a Homie
Apparel
Grab a fun, comfy t-shirt & help support our family.
comments powered by

Disqus