First Animal on the Homestead!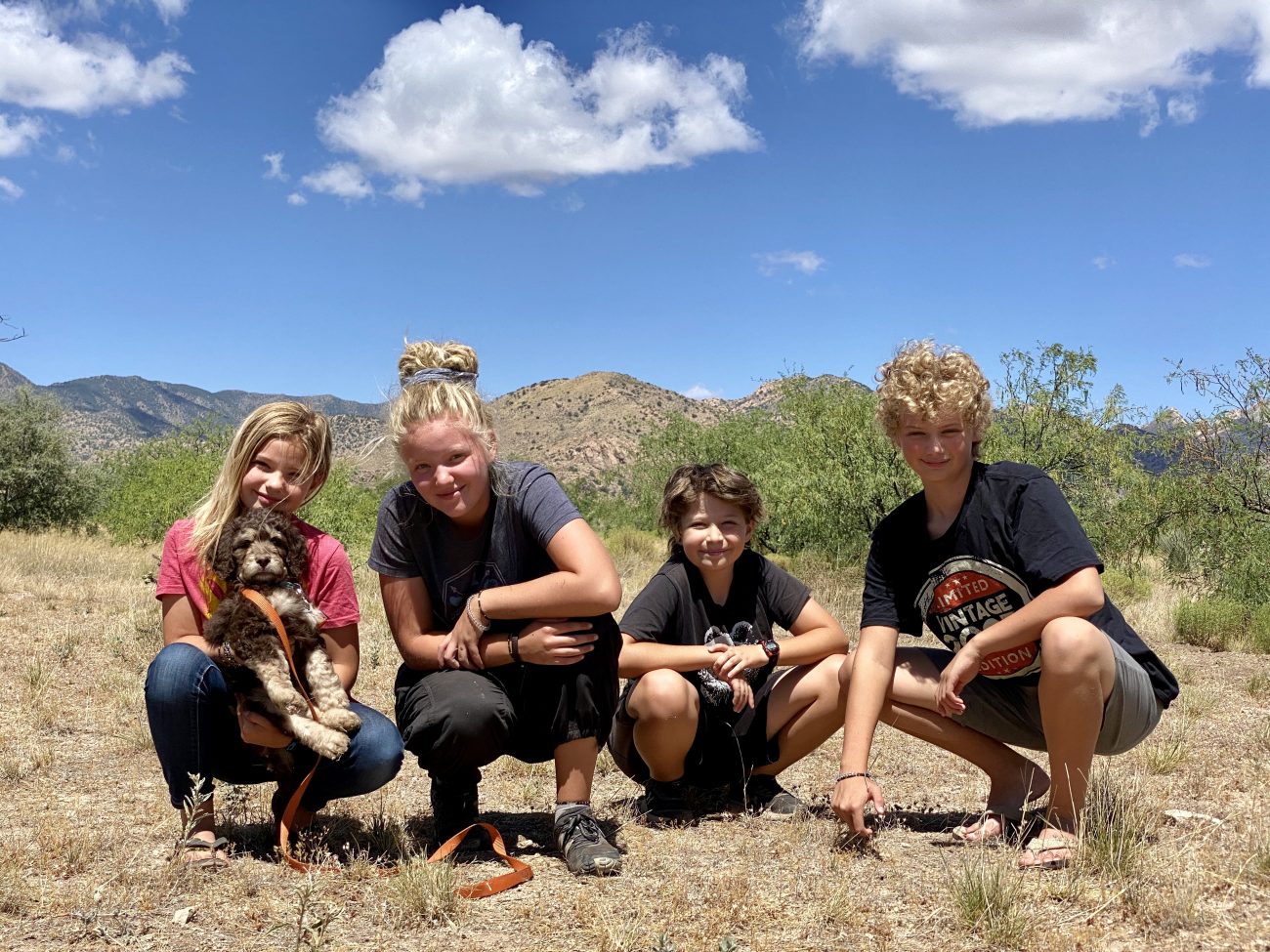 You know the saying, 'don't make promises you don't intend to keep.' Well, a year or so ago, Jonathan promised the kids that when we moved onto property, we could get a puppy. They've been asking for years, but it was never an option while traveling. Since we are a bit more settled, the time had come!
While we would have loved to get a rescue animal, with 6 of us in a 220 square foot space, we needed a small, easy dog first :)
After much research, I settled on either a Goldendoodle or a Bernedoodle for a few reasons. 
The Poodle side of these breeds makes for some really smart and easy to train dogs, the Golden Retriever side of the breed gives you the playfulness, gentleness and loyalty we wanted, and the Bernese Mountain Dog gives you the goofy and fun loving side. 
I spent a lot of time researching and talking to small & responsible breeders, and I finally found one that I could trust.
The Strong's are a small breeder based out New Mexico. Amanda and Josh were so kind to answer all of my MANY questions about bringing a puppy home. Their puppies are all raised with their parents, and constantly around their family and four young kids. 
We know for a fact that these puppies have been loved from day one, and it's evident in the behavior of our little guy. He's so laid back and chill and sleeps through everything.
Our family has been talking about getting a puppy for a long time, and we would always throw around different names to see if they stuck. But one that we all agreed on was Nine Nine. 
We are huge fans of the show Brooklyn Nine-Nine and the way they would often cheer and shout 'Nine Nine!' - it just stuck. It's perfect, and makes us smile every time we say his name.

We couldn't be more in love with this little guy, so welcome Nine Nine to our Tiny Shiny Homestead!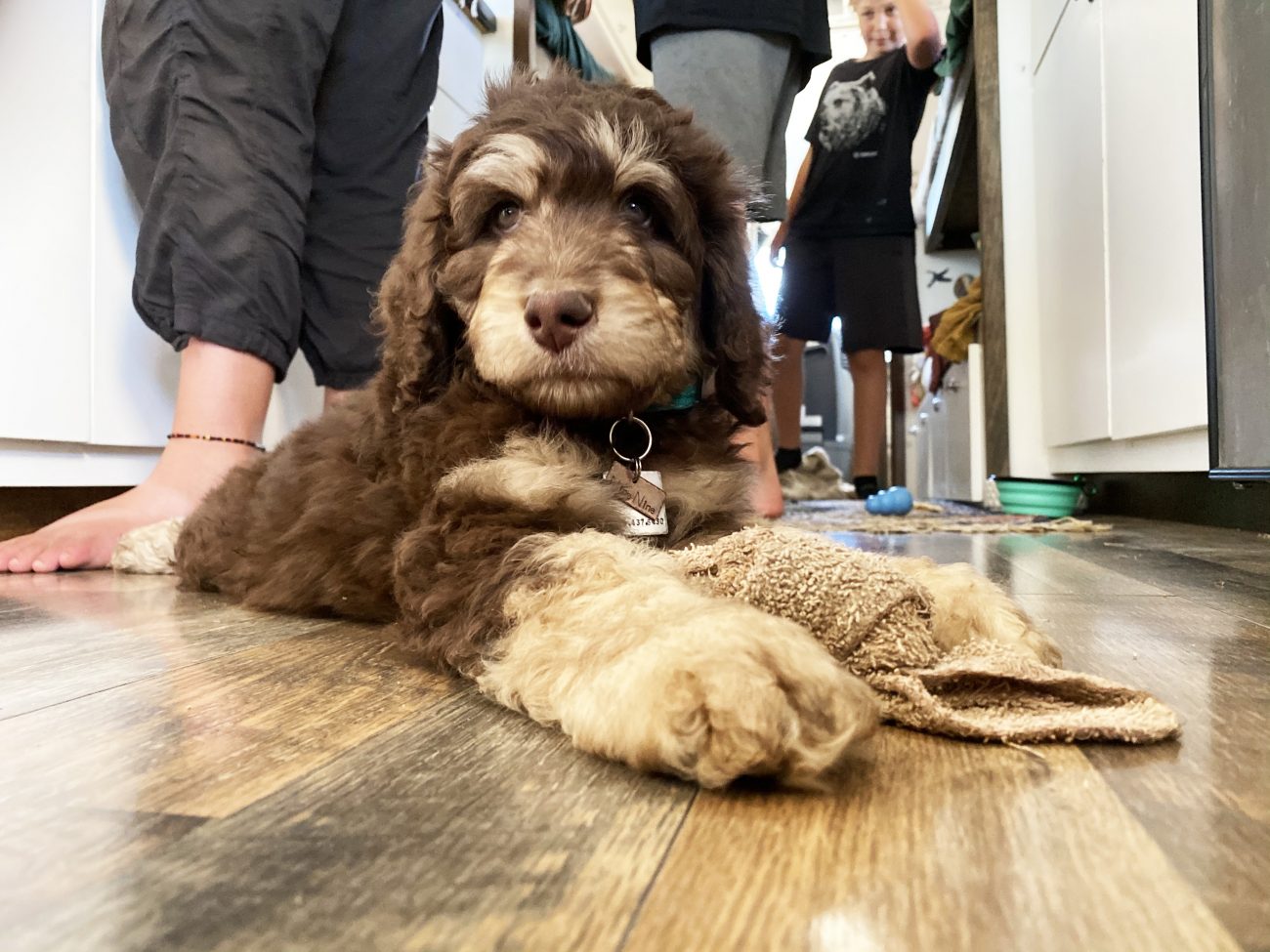 If you're looking for a reputable breeder, we strongly recommend you contact Amanda and Josh @strongdoodles or via their website, strongdoodles.com.
Tell them we sent you:)
Want to keep up with the Longneckers?
We'll send you email newsletters whenever we post new content. Just enter your info and hit subscribe!
Apparel
Grab a fun, comfy t-shirt & help support our family.
comments powered by

Disqus