Angel's Peak Scenic Area New Mexico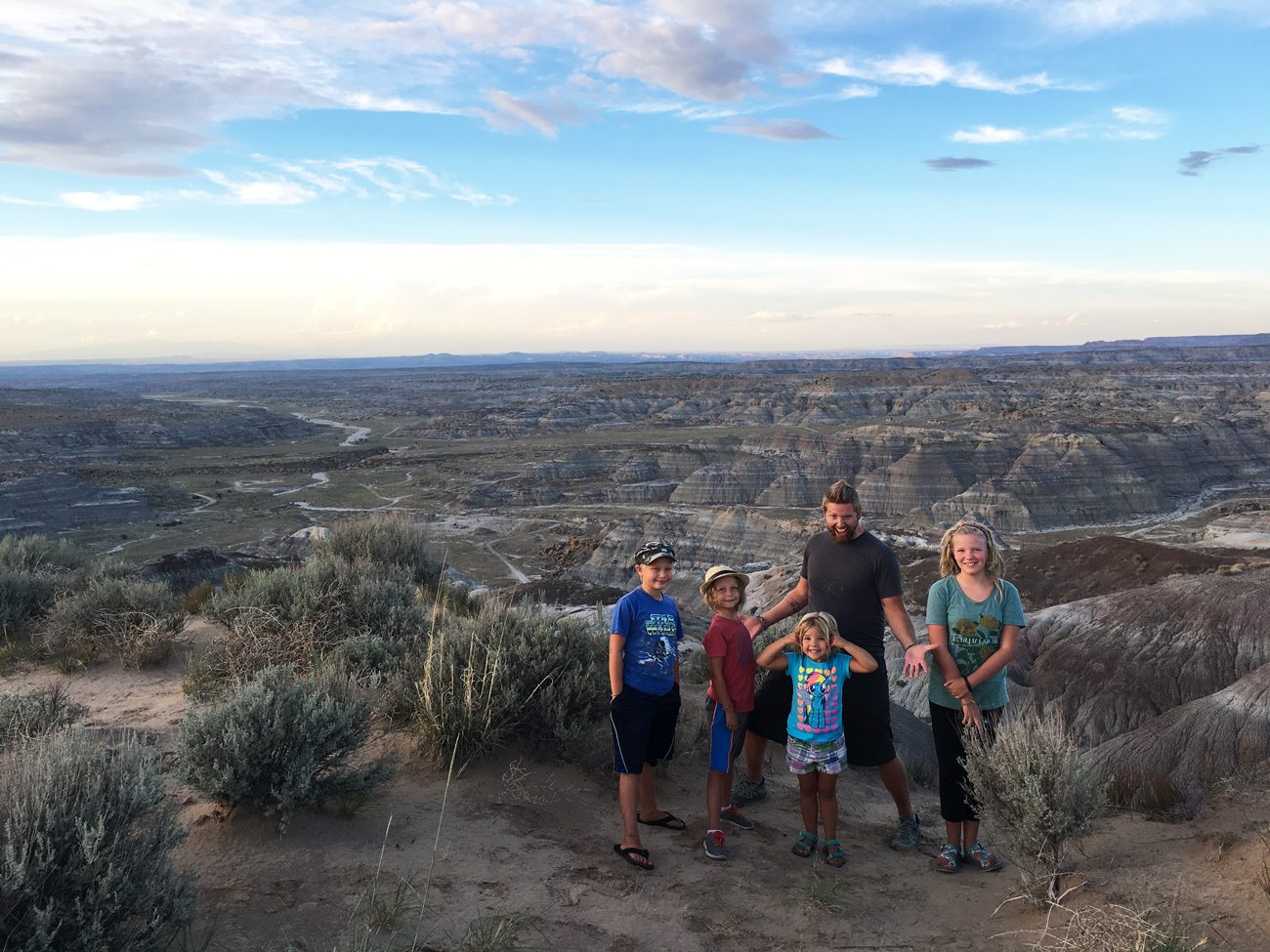 Back at the end of August we were driving non-stop from La Grande, OR down to Texas to sell our 5th Wheel and pick up the Airstream. 1,700 miles in 5 days. Whew. We stopped in Bloomfield, New Mexico to overnight. Exhausted and tired of sitting the car all day, we needed an adventure. 
It was late, but Trip Advisor showed this little place about 20 minutes away called Angel's Peak. Nothing crazy - just some cool mountain views. In fact, the reviews even said the main peak had eroded recently to the point where it didn't even resemble an angel anymore. But we decided to try it.
The drive out was beautiful - expanses as far as the eye could see. It didn't hurt that the sun was starting to go down. Desert sunsets are always a plus. 

Heading down a long washboard and gravel road, we finally found the parking area. The remoteness and lack of signs paid off. We were the only ones there.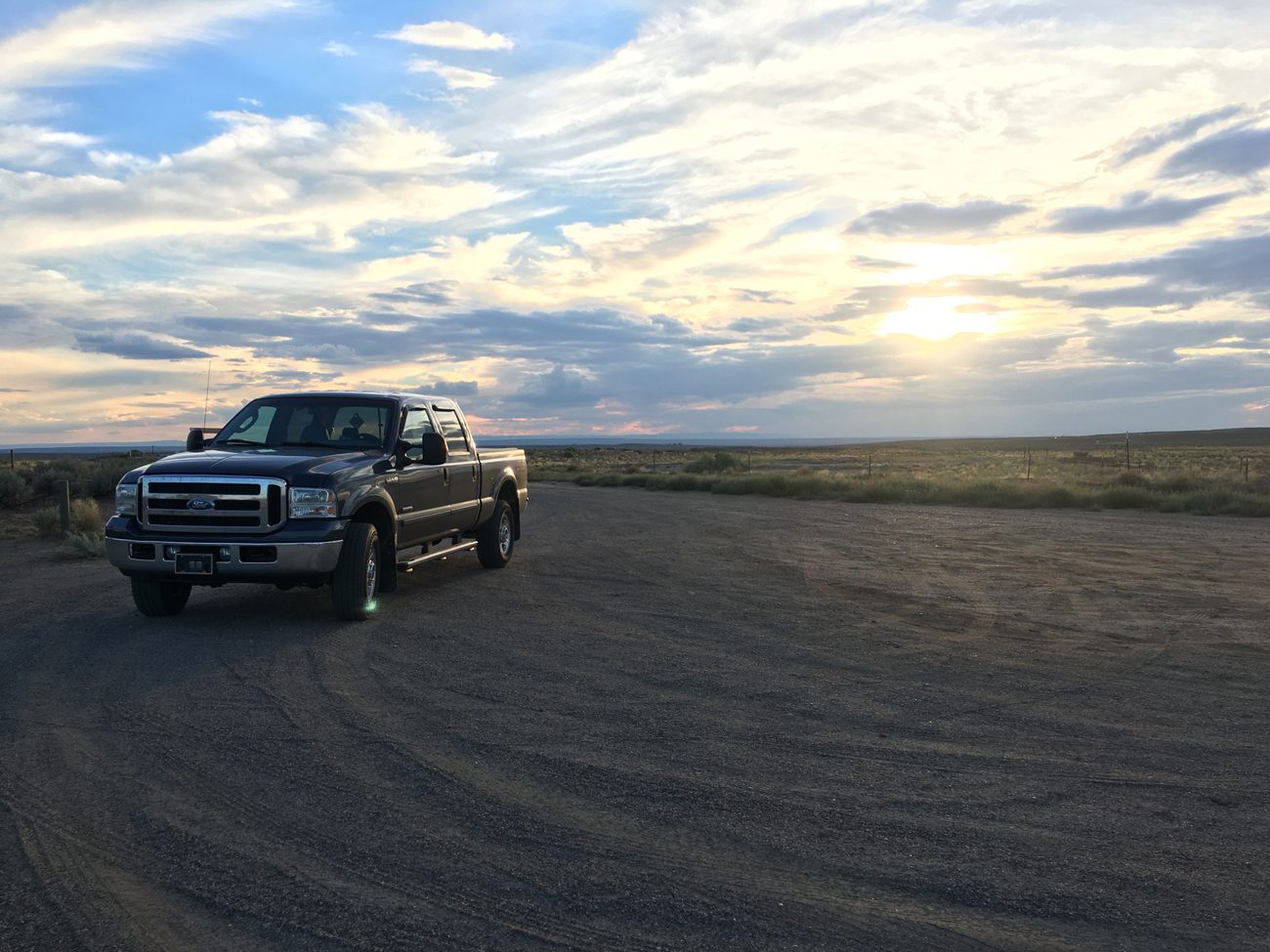 Getting out of the car we were struck by the stillness. It was sooo quiet. Almost immediately the edge dropped down into the badlands. Pastel colored cliffs, scattered hoodoos and brush as far as we could see. The silence, the view and the sunset took our breath away.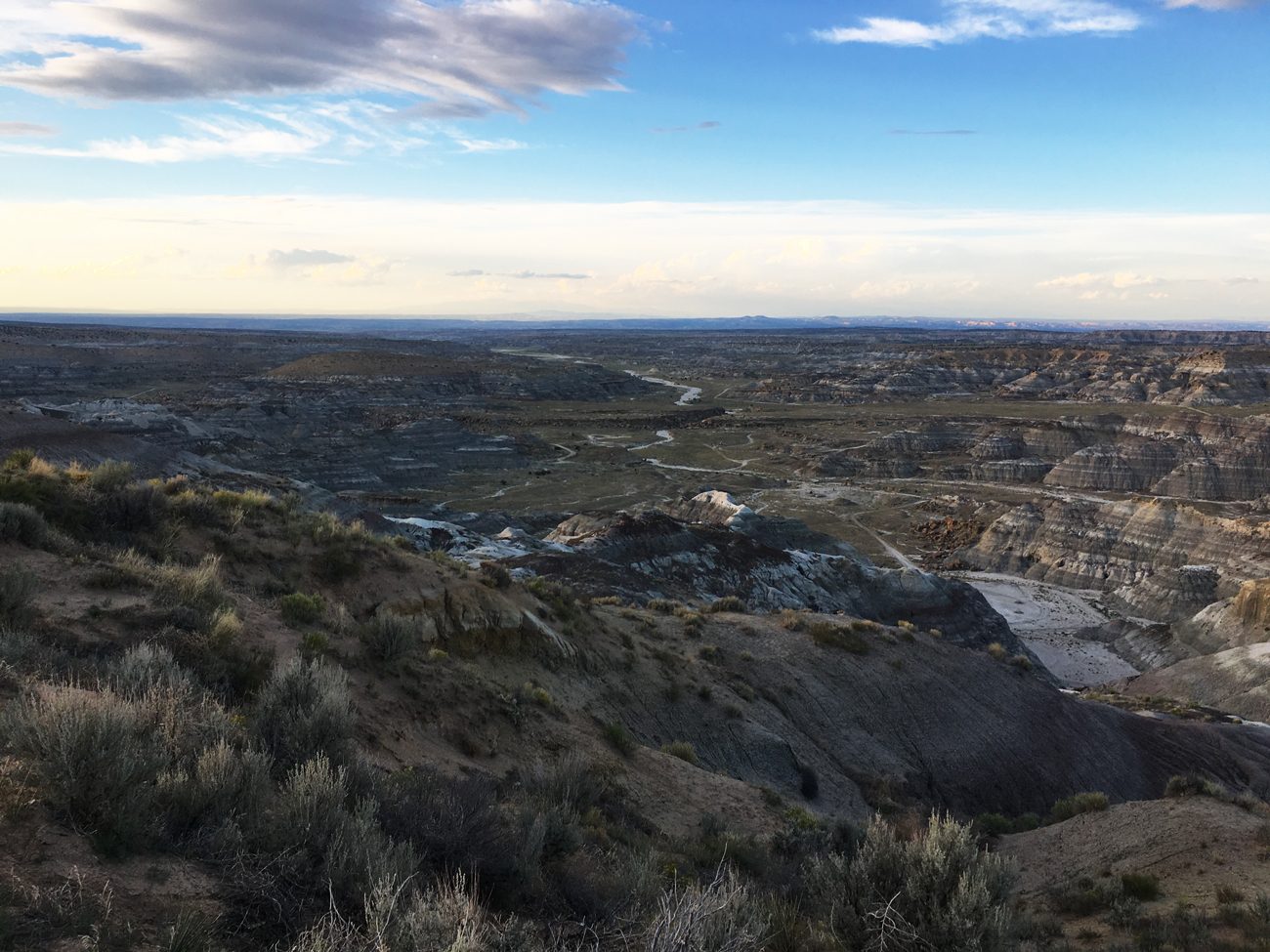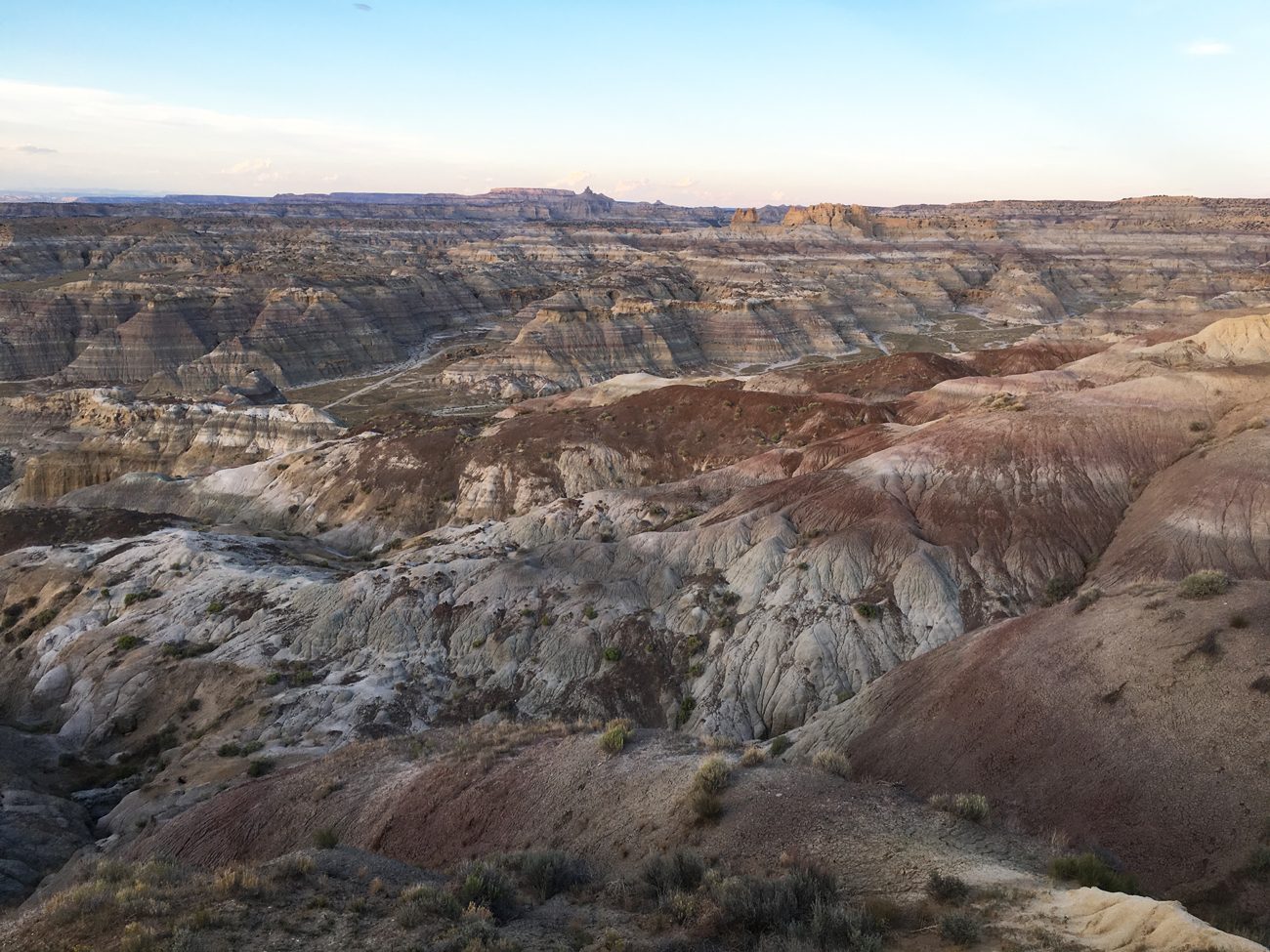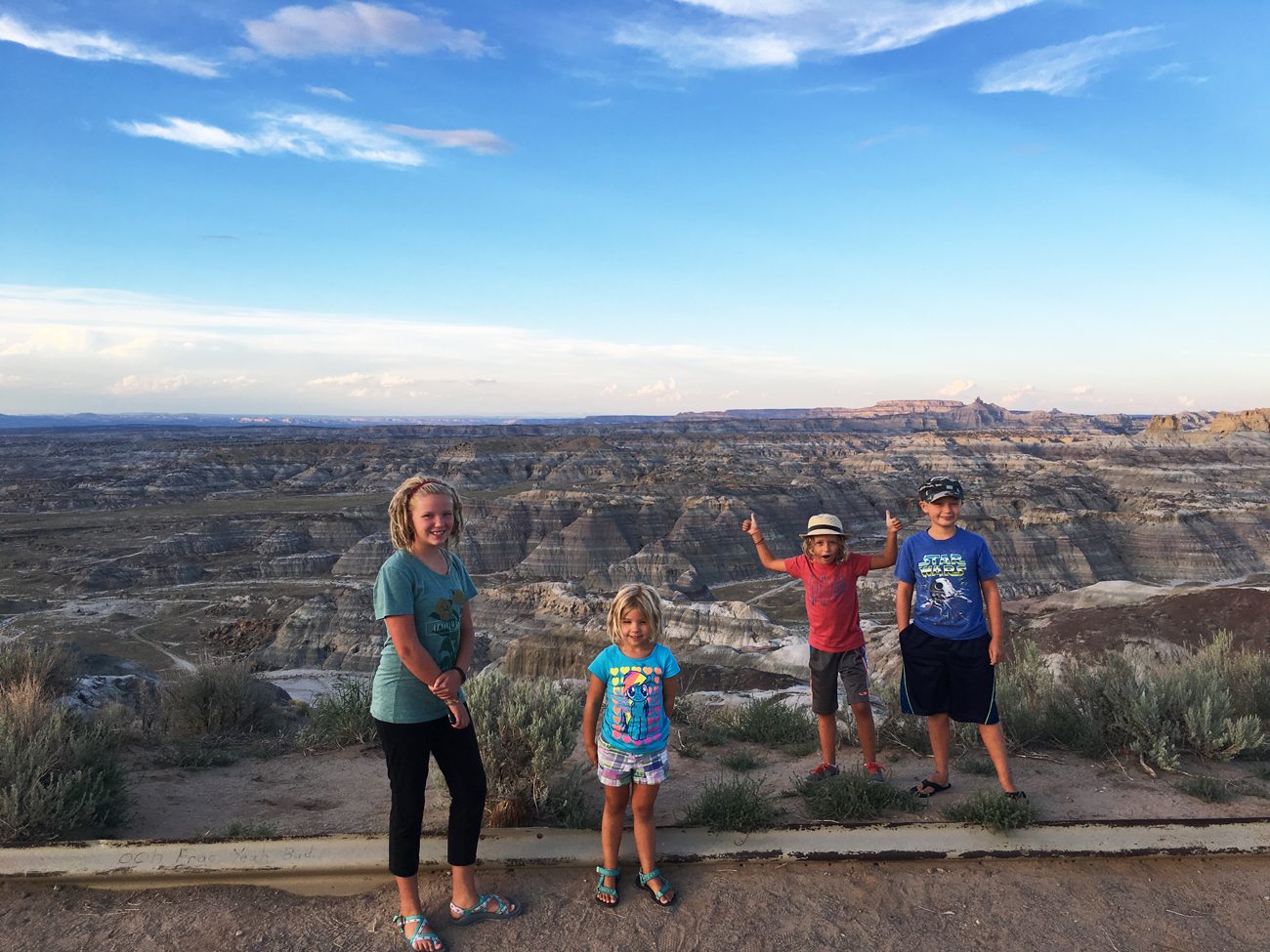 There were even some insects and wildlife around. This moth was particularly cool.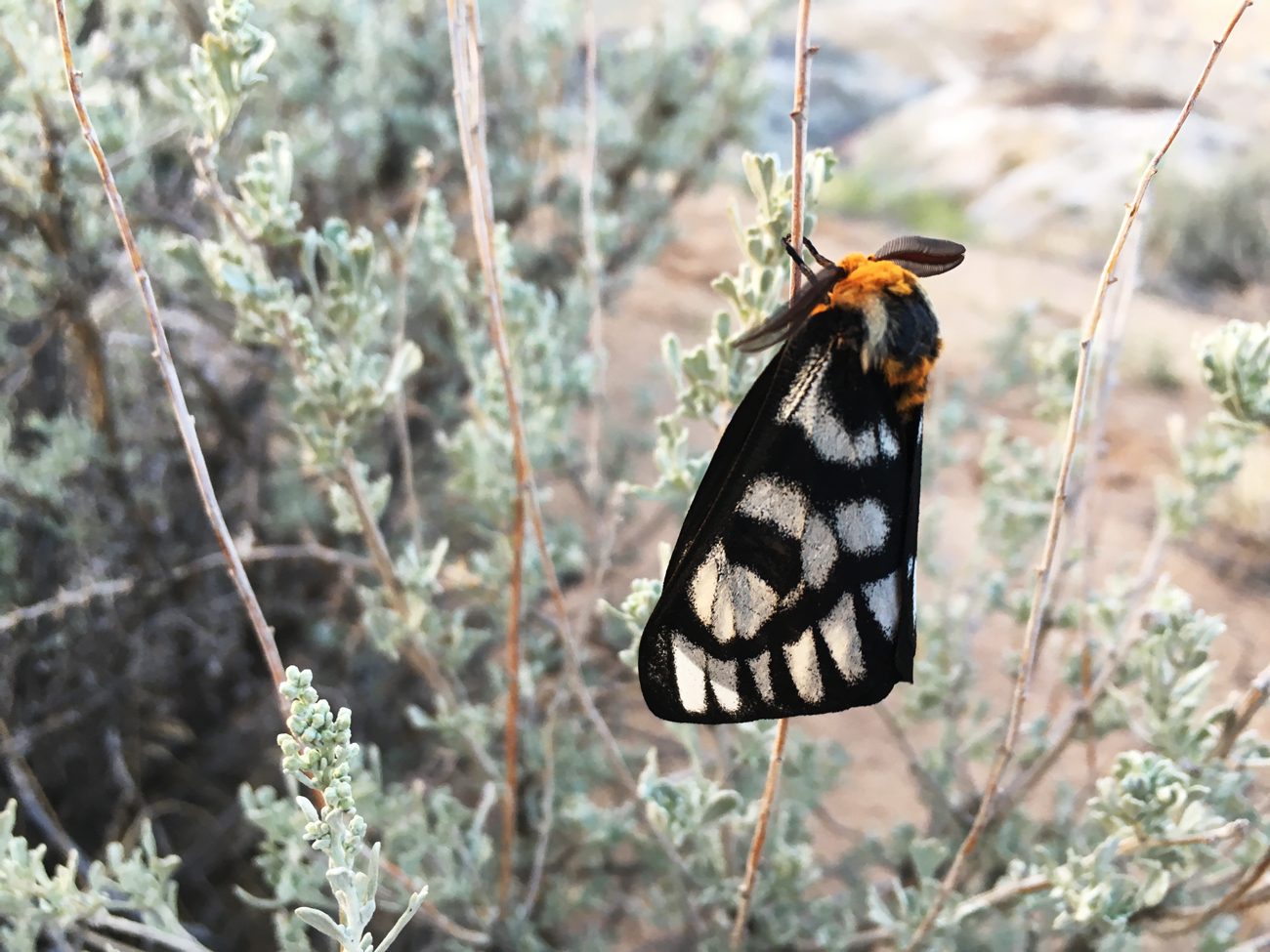 Now that that gawking was out of the way it was time to explore! The road looped around the basin so we drove until we came across a picnic area. There were 3 of them total, and at this one we found a trail to the side that led us to a beautiful little bench overlooking the canyon. There had to be pictures!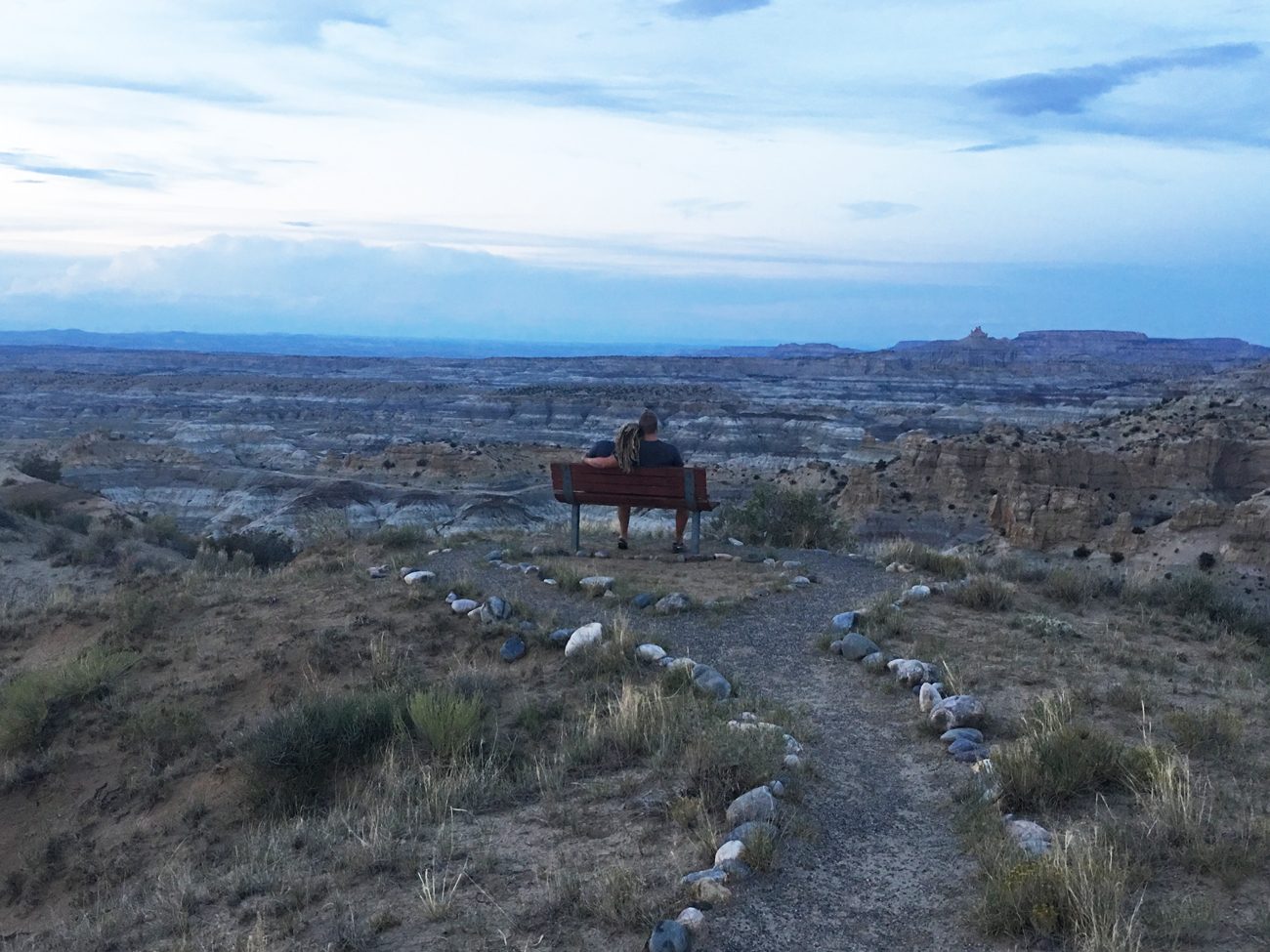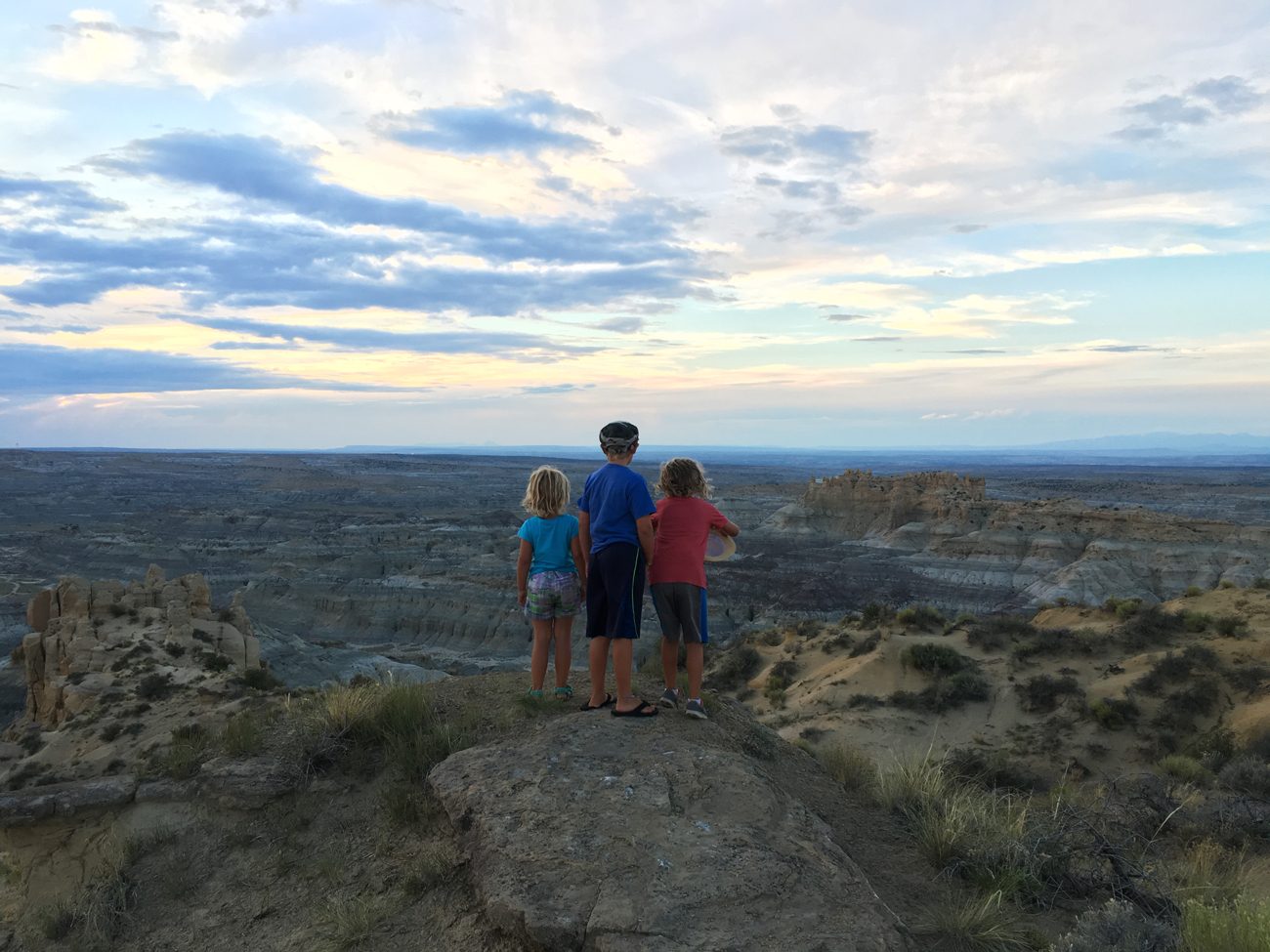 One of the coolest thing about this whole area was how undeveloped it felt. The "trails" were really just areas that lent themselves well to walking based on how the grasses and rocks opened up. We felt like explorers, not just trail hikers.
The further back we went, the more fun it got. The kids were having a blast climbing over rocks, sliding down sandy embankments and finding their own paths.

Finally we saw this really cool formation of rocks way down in the basin that it looked like a rock castle that we could hike to. The kids were all about it, but Ashley was not. She stayed behind while we climbed down. I'm not sure if it was the sunset, the adventure of it, or the kids' excitement, but it's something I'll always remember. It really felt like an accomplishment to get down there.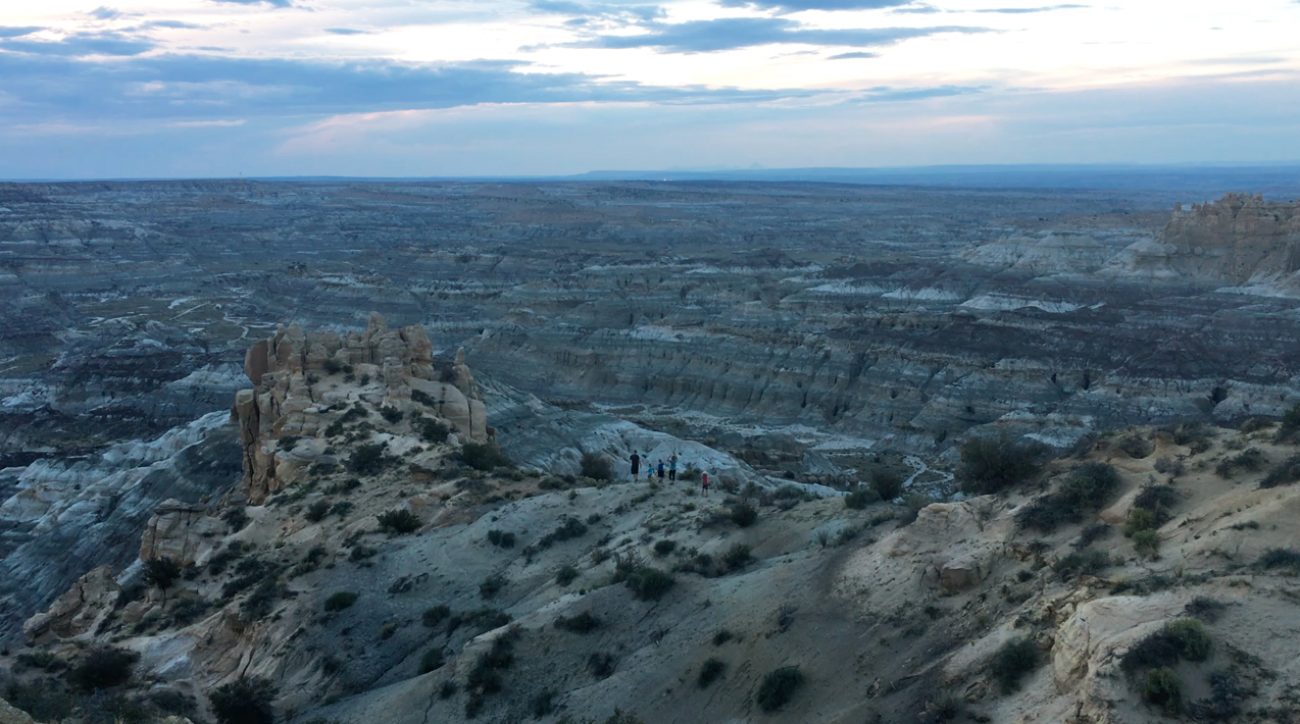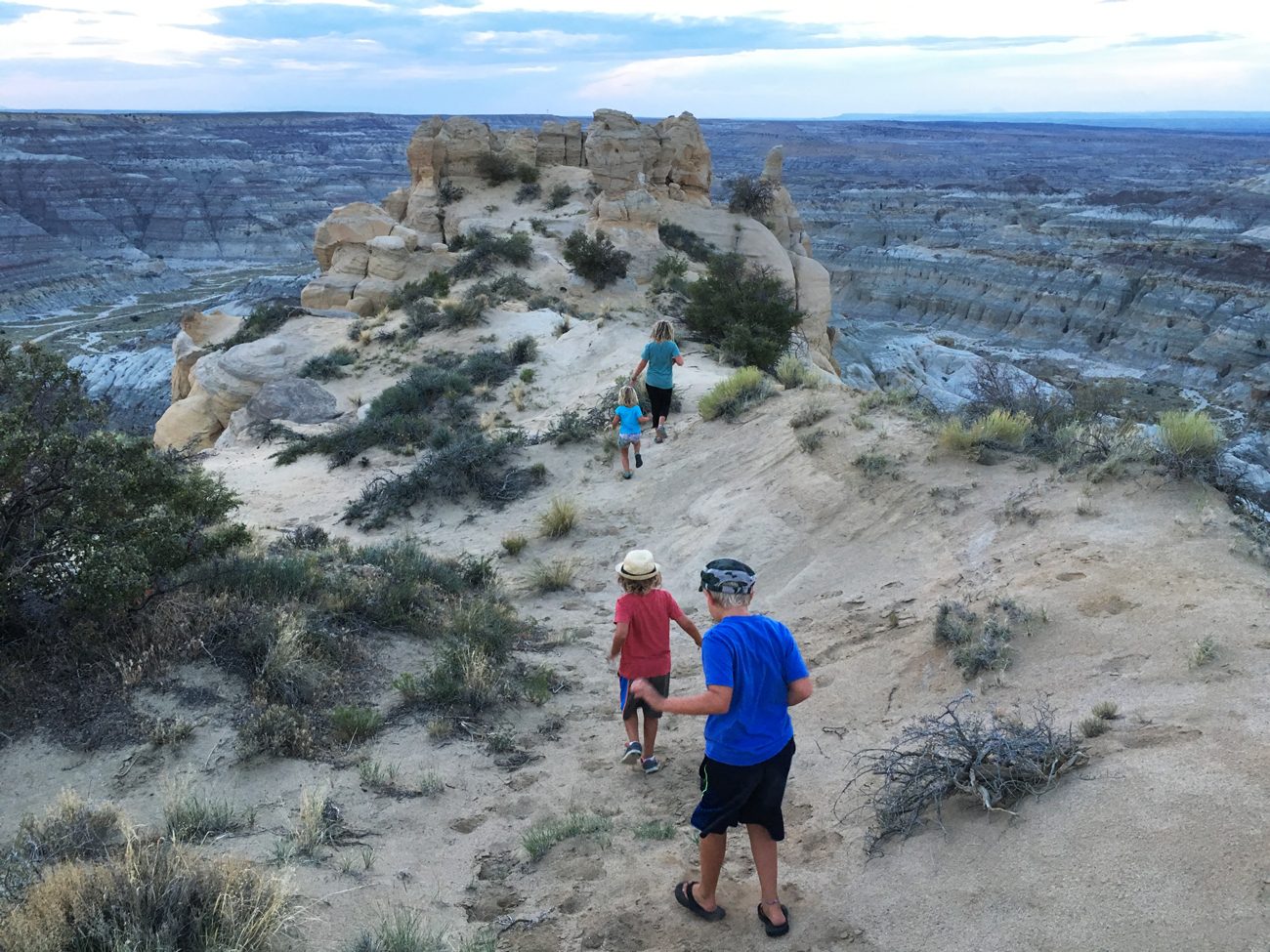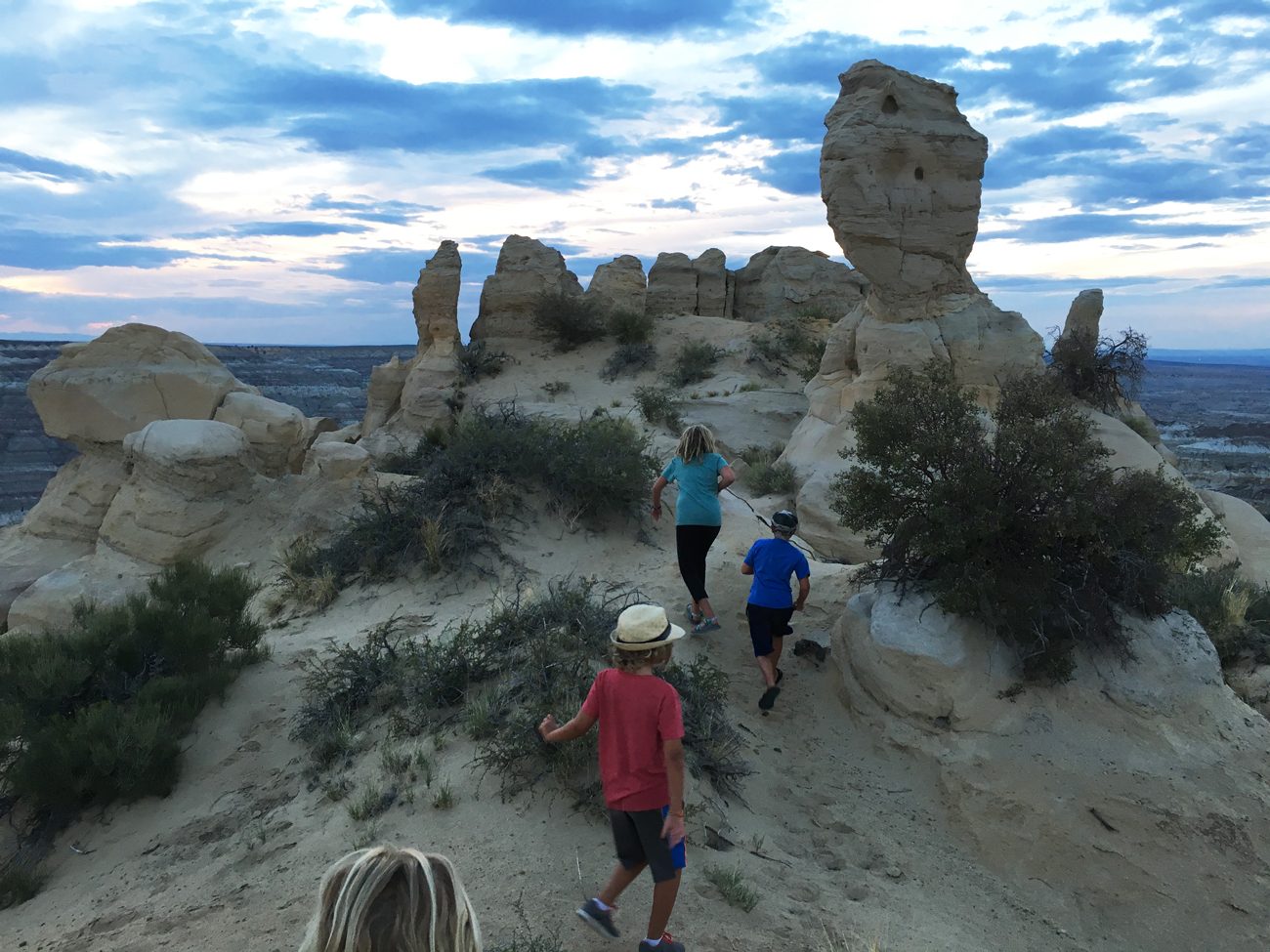 Even better, there were more hidden formations past the ones we saw after crawling through some tiny openings. At this point Ashley was a speck in the distance and we could tell by here waving and yelling that it was time to come back.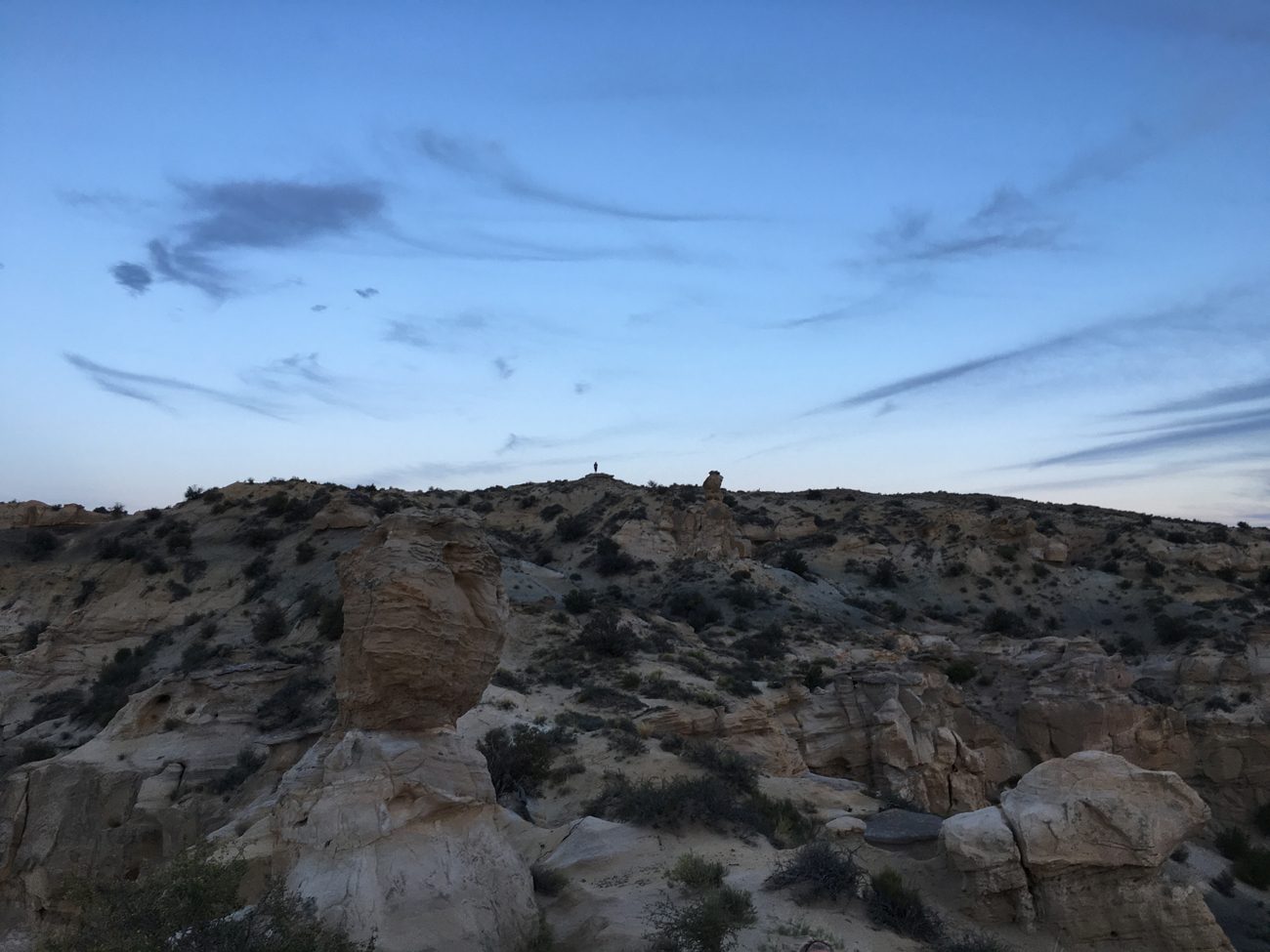 Making it back to the truck we headed out just as the sun went down - exhausted and happy to have adventured to Angle's Peak. If you have a couple of hours and are near Bloomfield, NM we would definitely recommend spending some time here. The views, the quiet and the raw trails were a great way to spend the evening.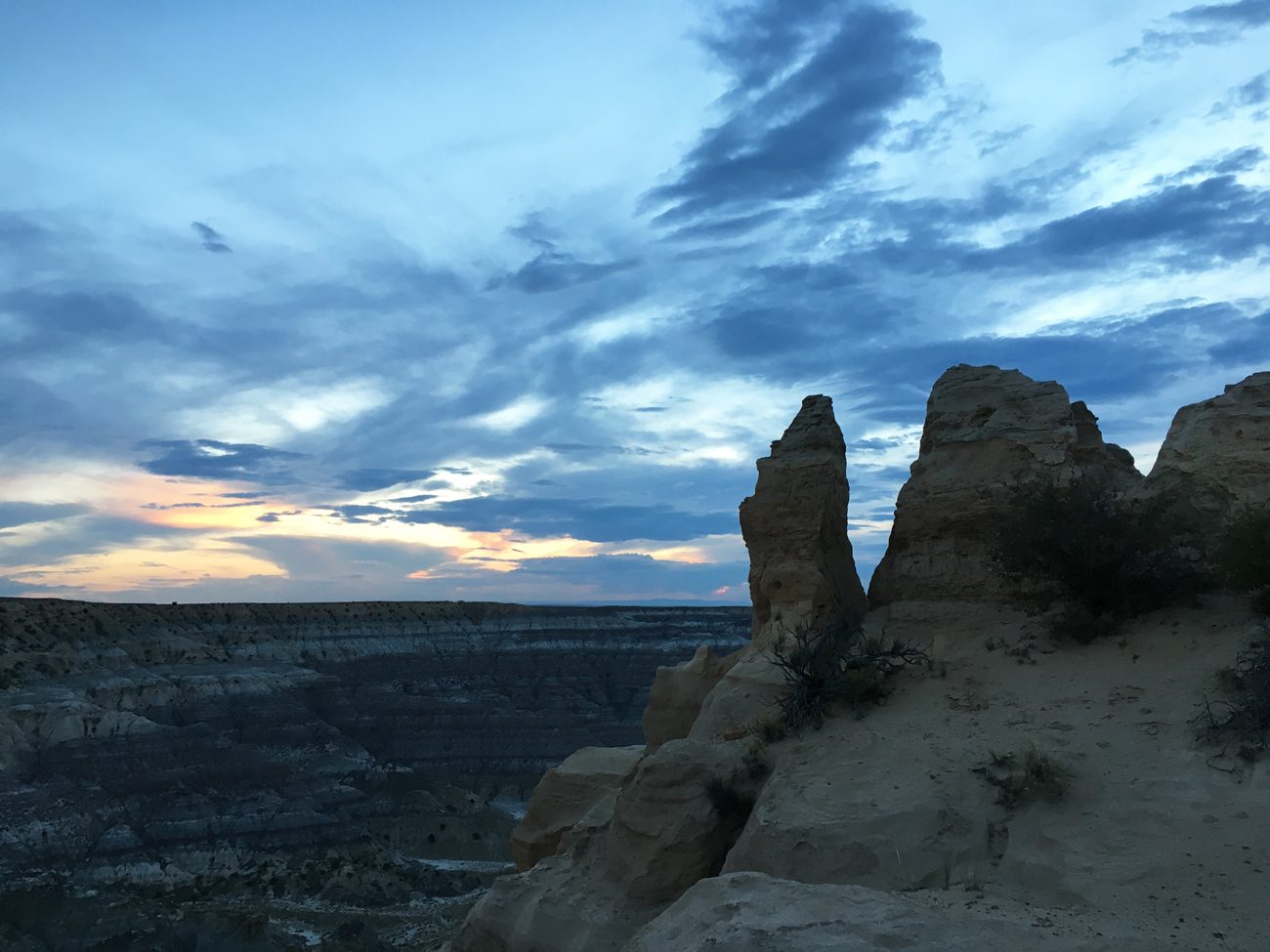 We didn't notice while we were there, but apparently this is BLM land and there are some campsites available. It would be an amazing place to wake up in the morning, that's for sure. I can tell you that the campground we stayed at in Bloomfield was basically a parking lot and in a pretty sketchy area of town so boondocking in the badlands would have been a much better way to go. Check it out if you're in the area!
Become a Tiny Shiny Homie!
Subscribe to our patreon-style community & help support our family so we can keep making things for you! Get early access to videos, special behind-the-scenes updates, curated music playlists, & goodies like exclusive stickers and name drops in our videos.
Signup & Become a Homie
Apparel
Grab a fun, comfy t-shirt & help support our family.
comments powered by

Disqus