Fencing Cost Breakdown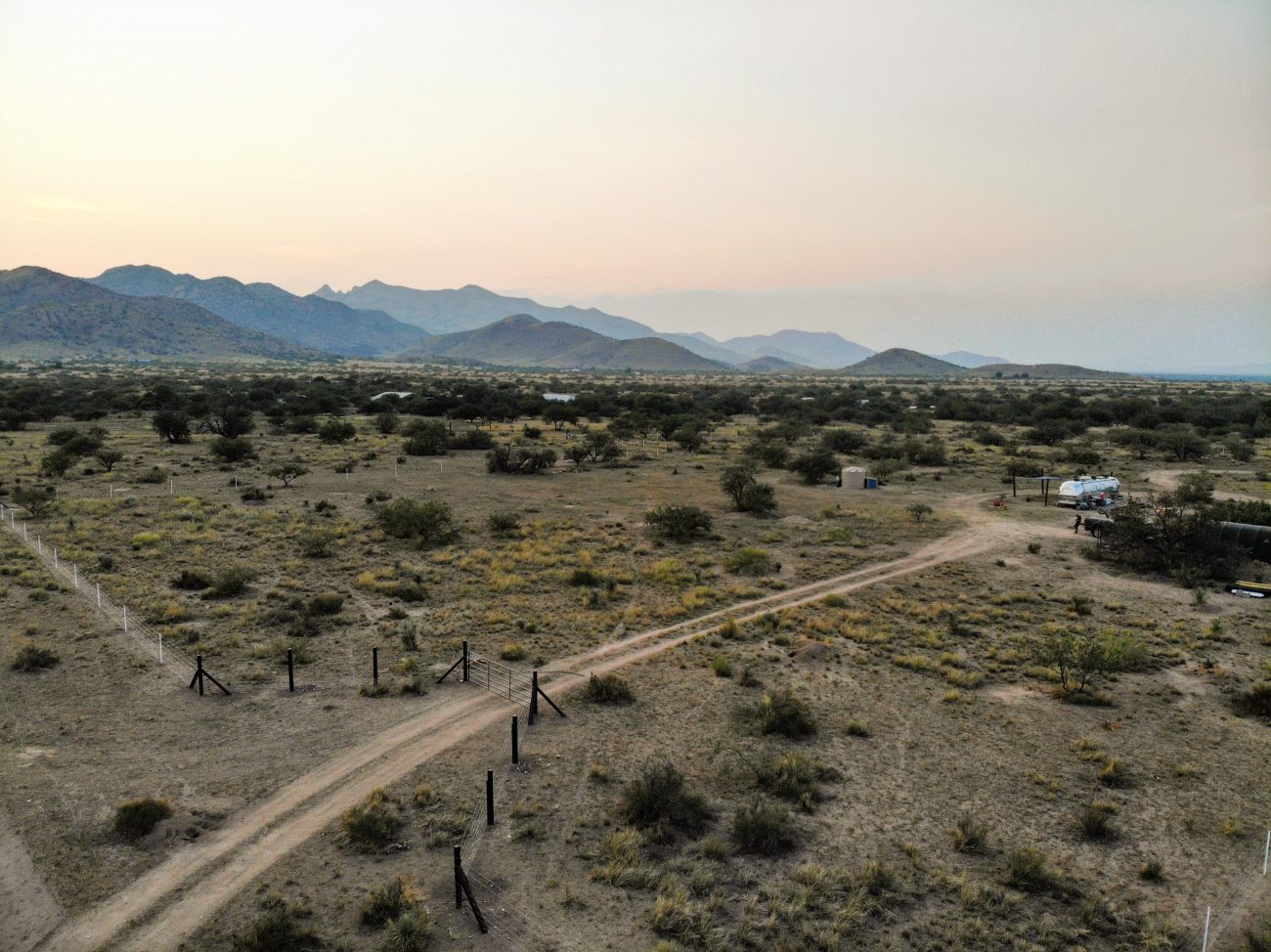 In case you didn't know, we just finished up a big 6 acre fencing project here on our Tiny Shiny Homestead. Lots of people have asked what it cost, so we rolled up our sleeves, pulled out our our calculators, and got to work.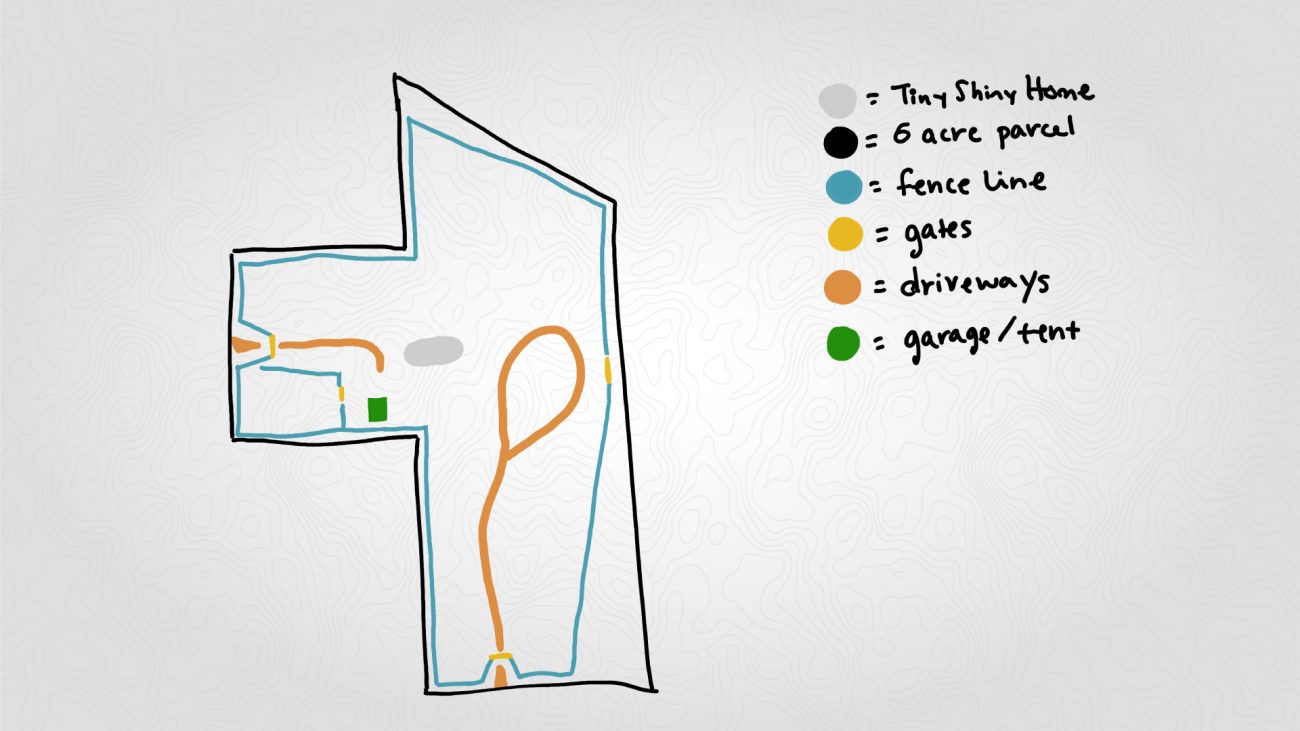 The Fence
After lots of research, we opted to install a 9 strand, high tensile electric fence using wooden corner posts and Timeless Fence System T-Posts. This allowed us to close off the property to the cows that free roam close by, but also use the lower electrified lines to keep out predators like coyotes and mountain lions.
We plan to have our own animals soon, and wanted to prepare for that.
The system also uses Gripples for ease of maintenance and repair, and a simple solar electric fence charger since we're off-grid and don't have standard power available. 
Keep in mind that our fencing project is 6 acres, and is an irregular shape so we had roughly double the corners most people would have. That definitely inflated the cost a bit.
The Process
This project took our family (and some friends) about 5 weeks start to finish. It was definitely the hardest physical labor we've ever done in the hottest part of the year in the high desert of Arizona. But we're so proud of what we were able to accomplish! Here's the process.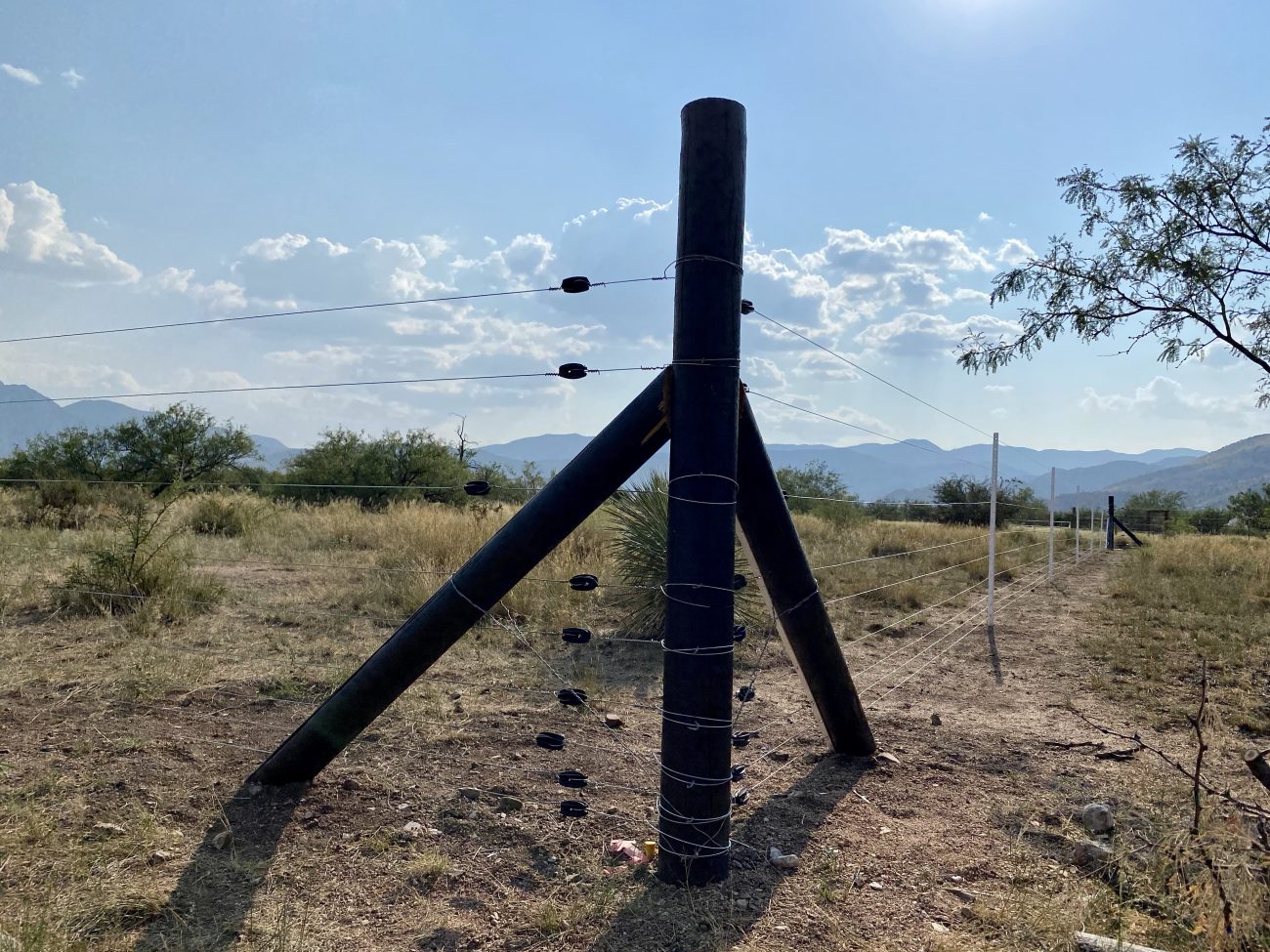 Fencing Materials
These are the basic materials we used for our fence. Wood posts for the corners, Timeless Fence System insulated T-posts, high tensile wire, plastic insulators, and Gripples.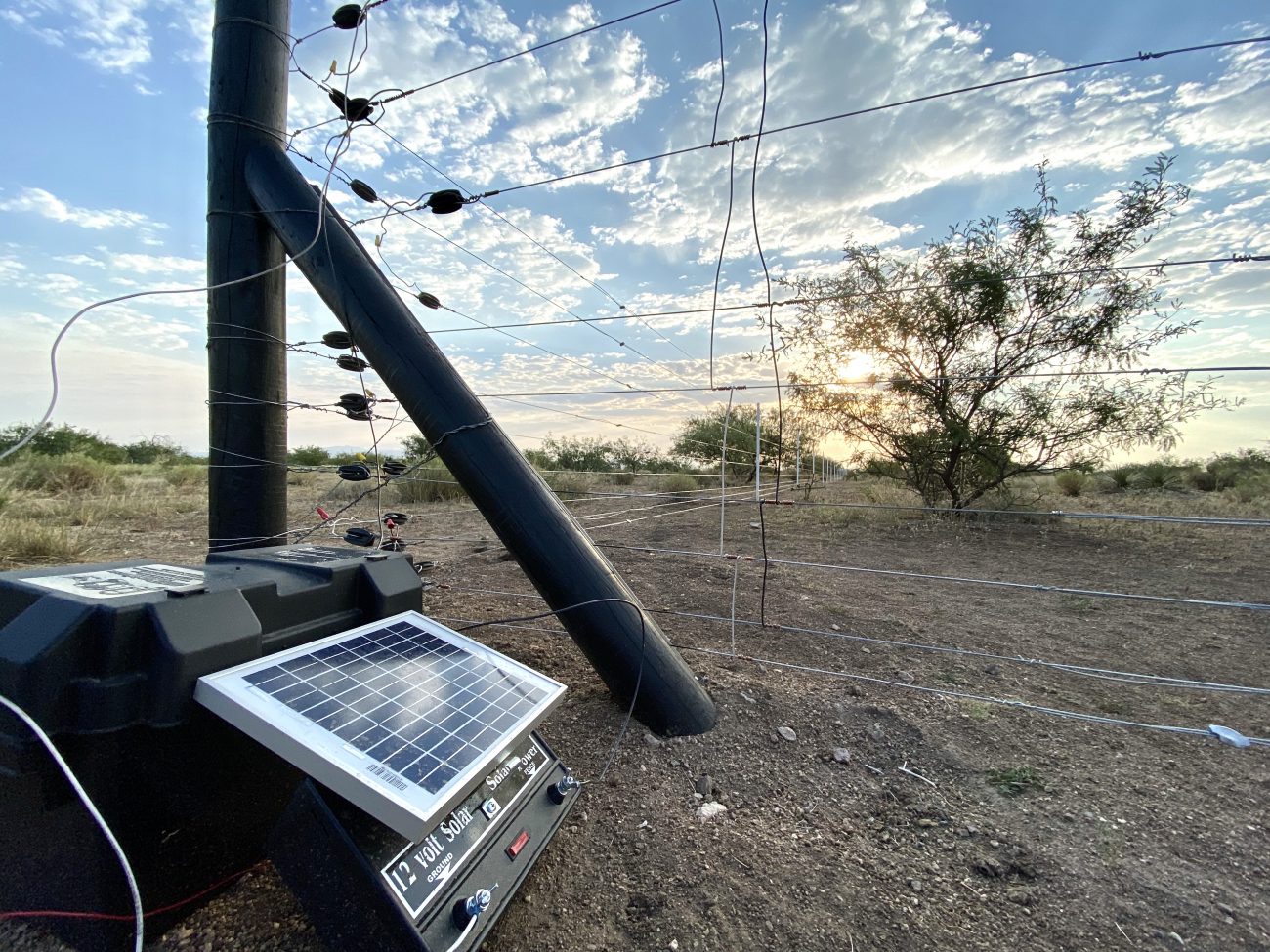 Electric Fence & Gate Installation Materials
In addition to the base materials, we had additional costs for electrifying the fence, hanging the gates and securing them with paneling and latches.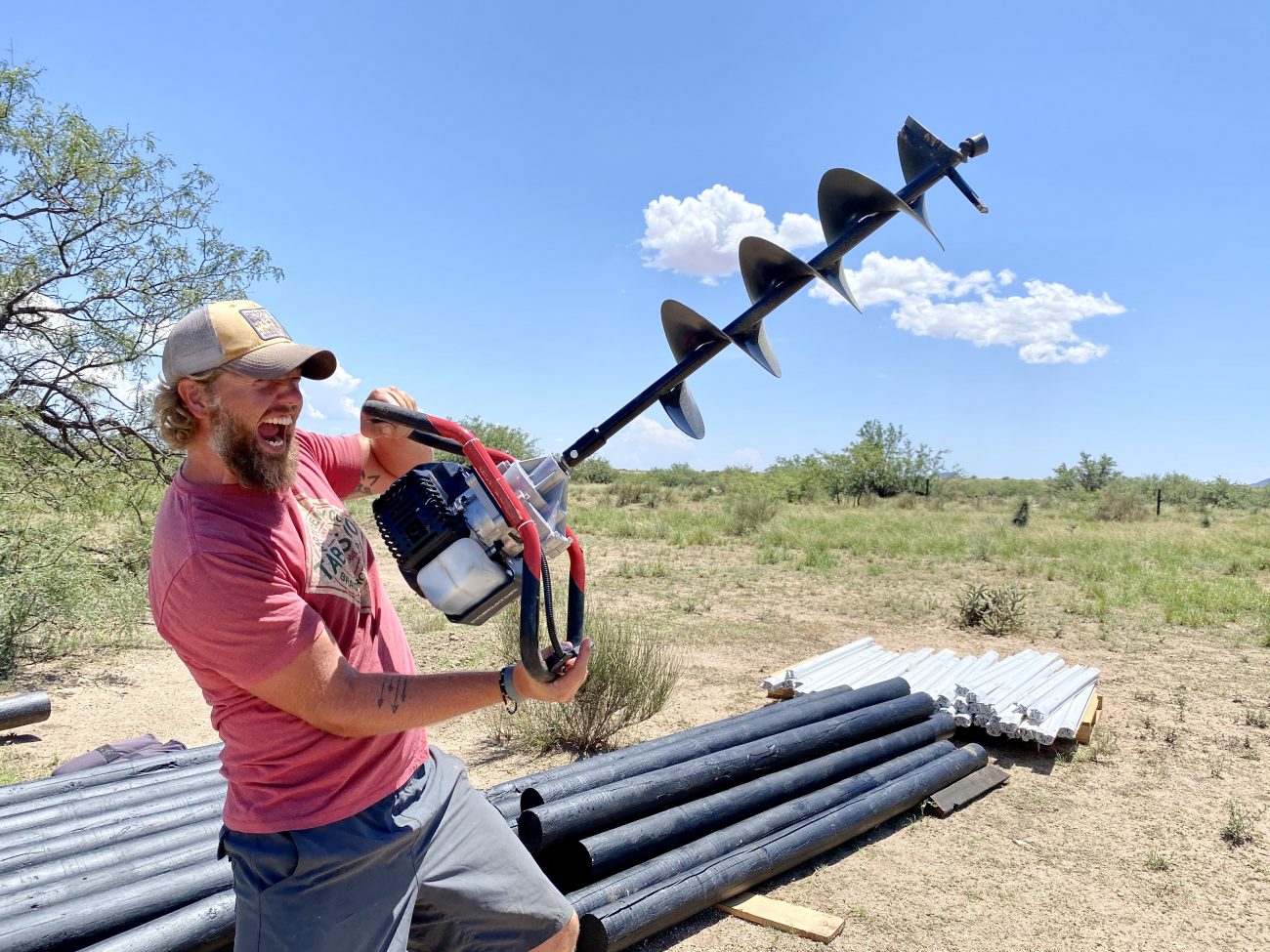 Fencing Tools
Thankfully not a ton of specific tools are needed for installing high tensile fencing. Many of them you may already have lying around. Coming off 5 years on the road, we had to purchase some of these.

| Item | Cost |
| --- | --- |
| | $18.00 |
| | $200.00 |
| | $22.00 |
| | $74.00 |
| | $25.00 |
| | $22.00 |
| | $40.00 |
| | $55.00 |
| | $280.00 |
| | $160.00 |
| | $150.00 |
| | $9.00 |
| Total | $1,055.00 |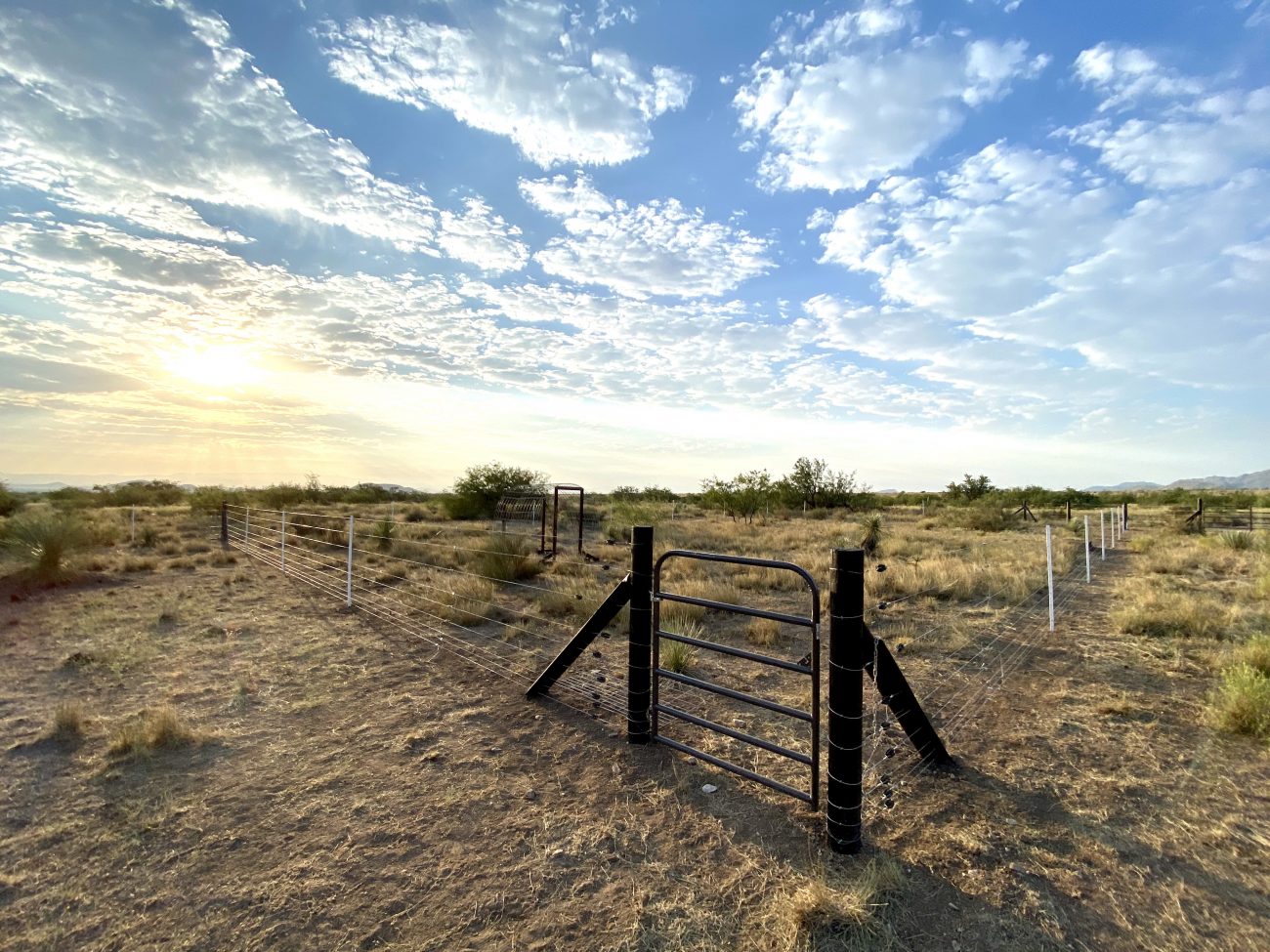 Fencing Grand Total - $4,301.42
So, the grand total of our hight tensile electric fence install on 6 acres came to about $4,300 not including tools.
Would we do it again?
Yes! In fact, we plan to fence in the other 5 acres of our property at some point. The only thing we will probably do different is we will most likely NEVER do another fencing project in the dead of summer. Woah. It was hot. But the cost, maintainability, and flexibility of the Timeless T-Post system has totally won us over.
Onward to more fun homesteading projects!
Become a Tiny Shiny Homie!
Subscribe to our patreon-style community & help support our family so we can keep making things for you! Get early access to videos, special behind-the-scenes updates, curated music playlists, & goodies like exclusive stickers and name drops in our videos.
Signup & Become a Homie
Apparel
Grab a fun, comfy t-shirt & help support our family.
comments powered by

Disqus